Archive for the 'Imagination' Category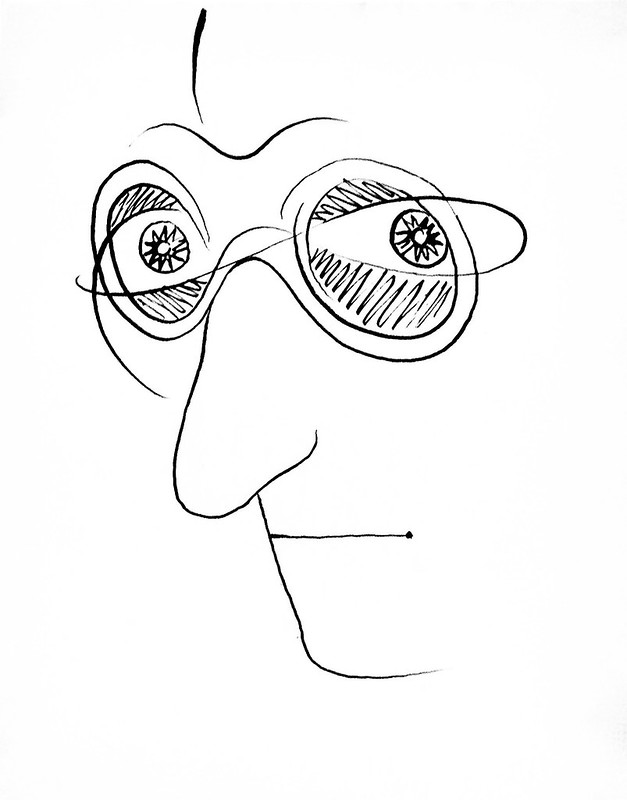 A prototype moves us from "That's not possible." to "Hey, watch this!"
A prototype moves us from "We don't do it that way." to "Well, we do now."
A prototype moves us from "That's impossible." to "As it turns out, it was only almost impossible."
A prototype turns naysayers into enemies and profits.
A prototype moves us from an argument to a new product development project.
A prototype turns analysis-paralysis into progress.
A prototype turns a skeptical VP into a vicious advocate.
A prototype turns a pet project into top-line growth.
A prototype turns disbelievers into originators of the idea.
A prototype can turn a Digital Strategy into customer value.
A prototype can turn an uncomfortable Board of Directors meeting into a pizza party.
A prototype can save a CEO's ass.
A prototype can be too early, but mostly they're too late.
If the wheels fall off your first prototype, you're doing it right.
If your prototype doesn't dismantle the Status-Quo, you built the wrong prototype.
A good prototype violates your business model.
A prototype doesn't care if you see it for what it is because it knows everyone else will.
A prototype turns "I don't believe you." into "You don't have to."
When you're told "Don't make that prototype." you're onto something.
A prototype eats not-invented-here for breakfast.
A prototype can overpower the staunchest critic, even the VP flavor.
A prototype moves us from "You don't know what you're talking about." to "Oh, yes I do."
If the wheels fall off your second prototype, keep going.
A prototype is objective evidence you're trying to make a difference.
You can argue with a prototype, but you'll lose.
If there's a mismatch between the theory and the prototype, believe the prototype.
A prototype doesn't have to do everything, but it must do one important thing for the first time.
A prototype must be real, but it doesn't have to be really real.
If your prototype obsoletes your best product, congratulations.
A prototype turns political posturing into reluctant compliance and profits.
A prototype turns "What the hell are you talking about?" into "This."
A good prototype bestows privilege on the prototyper.
A prototype can beat a CEO in an arm-wrestling match.
A prototype doesn't care if you like it. It only cares about creating customer value.
If there's an argument between a well-stated theory and a well-functioning prototype, it's pretty clear which camp will refine their theory to line up with what they just saw with their own eyes.
A prototype knows it has every right to tell the critics to "Kiss my ass." but it knows it doesn't have to.
You can argue with a prototype, but shouldn't.
A prototype changes thinking without asking for consent.
Image credit — Pedro Ribeiro Simões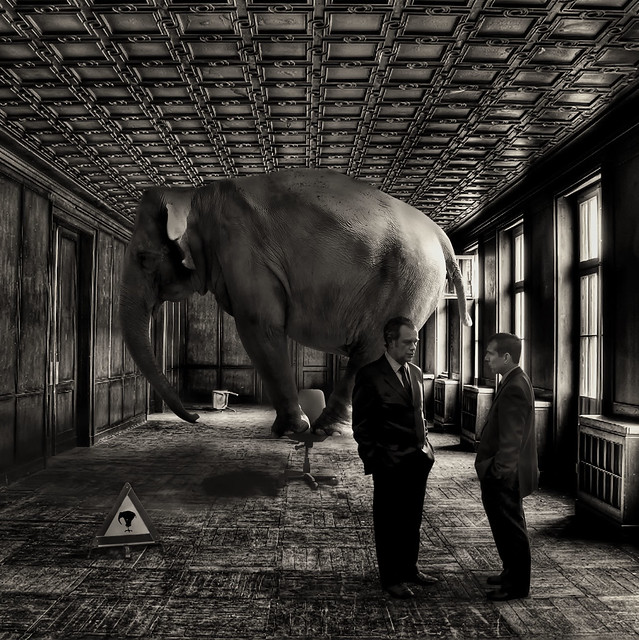 When there's a big problem, the first step is to define what's causing it. To do that, based on an understanding of the physics, a sequence of events is proposed and then tested to see if it replicates the problem. In that way, the team must understand the system as it is before the problem can be solved.
Seeing things as they are. The same logic applies when it's time to improve an existing product or service. The first thing to do is to see the system as it is. But seeing things as they are is difficult. We have a tendency to see things as we want them or to see them in ways that make us look good (or smart). Or, we see them in a way that justifies the improvements we already know we want to make.
To battle our biases and see things as they are, we use tools such as block diagrams to define the system as it is. The most important element of the block diagram is clarity.  The first revision will be incorrect, but it must be clear and explicit. It must describe things in a way that creates a singular understanding of the system. The best block diagrams can be interpreted only one way.  More strongly, if there's ambiguity or lack of clarity, the thing has not yet risen to the level of a block diagram.
The block diagram evolves as the team converges on a single understanding of things as they are. And with a diagram of things as they are, a solution is readily defined and validated. If when tested the proposed solution makes the problem go away, it's inferred that the team sees things as they are and the solution takes advantage of that understanding to make the problem go away.
Seeing things as they may be. Even whey the solution fixes the problem, the team really doesn't know if they see things as they are. Really, all they know is they see things as they may be. Sure, the solution makes the problem go away, but it's impossible to really know if the solution captures the physics of failure.  When the system is large and has a lot of moving parts, the team cannot see things as they are, rather, they can only see the system as it may be. This is especially true if the system involves people, as people behave differently based on how they feel and what happened to them yesterday.
There's inherent uncertainty when working with larger systems and systems that involve people.  It's not insurmountable, but you've got to acknowledge that your understanding of the system is less than perfect. If your company is used to solving small problems within small systems, there will be little tolerance for the inherent uncertainty and associated unpredictability (in time) of a solution.  To help your company make the transition, replace the language of "seeing things as they are" with "seeing things as they may be."  The same diagnostic process applies, but since the understanding of the system is incomplete or wrong, the proposed solutions cannot not be pre-judged as "this will work" and "that won't work."  You've got to be open to all potential solutions that don't contradict the system as it may be. And you've got to be tolerant of the inherent unpredictability of the effort as a whole.
Seeing things as they could be. To create something that doesn't yet exist, something does things like never before, something altogether new, you've got to stand on top of your understanding of the system and jump off.  Whether you see things as they are or as they may be, the new system will be different. It's not about diagnosing the existing system; it's about imagining the system as it could be. And there's a paradox here. The better you understand the existing system, the more difficulty you'll have imagining the new one. And, the more success the company has had with the system as it is, the more resistance you'll feel when you try to make the system something it could be.
Seeing things as they could be takes courage – courage to obsolete your best work and courage to divest from success. The first one must be overcome first. Your body creates stress around the notion of making yourself look bad. If you can create something altogether better, why didn't you do it last time? There's a hit to the ego around making your best work look like it's not all that good. But once you get over all that, you've earned the right to go to battle with your organization who is afraid to move away from the recipe responsible for all the profits generated over the last decade.
But don't look at those fears as bad. Rather, look at them as indicators you're working on something that could make a real difference.  Your ego recognizes you're working on something better and it sends fear into your veins. The organization recognizes you're working on something that threatens the status quo and it does what it can to make you stop. You're onto something. Keep going.
Seeing things as they can't be. This is rarified air. In this domain you must violate first principles. In this domain you've got to run experiments that everyone thinks are unreasonable, if not ill-informed. You must do the opposite. If your product is fast, your prototype must be the slowest. If the existing one is the heaviest, you must make the lightest. If your reputation is based on the highest functioning products, the new offering must do far less.  If your offering requires trained operators, the new one must prevent operator involvement.
If your most seasoned Principal Engineer thinks it's a good idea, you're doing it wrong. You've got to propose an idea that makes the most experienced people throw something at you. You've got to suggest something so crazy they start foaming at the mouth. Your concepts must rip out their fillings. Where "seeing things as they could be" creates some organizational stress, "seeing things as they can't be" creates earthquakes. If you're not prepared to be fired, this is not the domain for you.
All four of these domains are valuable and have merit. And we need them all. If there's one message it's be clear which domain you're working in. And if there's a second message it's explain to company leadership which domain you're working in and set expectations on the level of uncertainty and unpredictability of that domain.
Image credit – David Blackwell.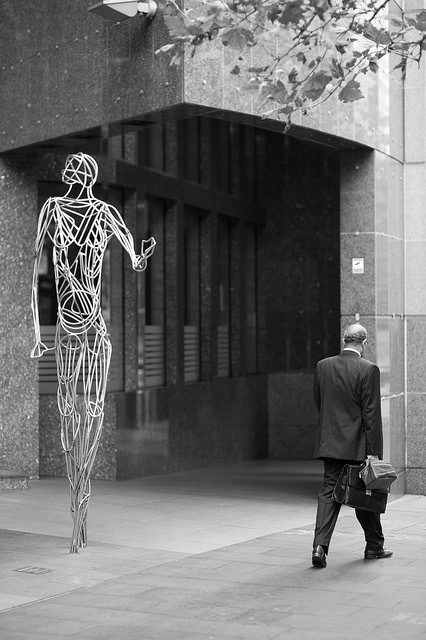 To create future success, you've got to outlaw the very thing responsible for your past success.
Sometimes slower is faster and sometimes slower is slower. But it's always a judgement call.
We bite the bullet and run expensive experiments because they're valuable, but we neglect to run the least expensive thought experiments because they're too disruptive.
There's an infinite difference between the impossible and the almost impossible. And the people that can tell the difference are infinitely important.
If you know how to do it, so does your competition. Do something else.
We want differentiation, but we can't let go of the sameness of success.
People that make serious progress take themselves lightly.
If you can predict when the project will finish, you can also predict customers won't be excited when you do.
If you don't have time to work on something, you can still work on it a little a time.
Perfection is good, but starting is better.
Sometimes it's time to think and sometimes it's time to do. And it's easy to decide because doing starts with thinking.
When your plate is full and someone slops on a new project, there may be a new project on your plate but there's also another project newly flopped on the floor.
New leaders demand activity and seasoned professionals make progress.
Sometimes it's not ready, but most of the time it's ready enough.
There's no partial credit for almost done. That's why pros don't start a project until they finish one.
In this age of efficiency, effectiveness is far more important.
Image credit — Silentmind8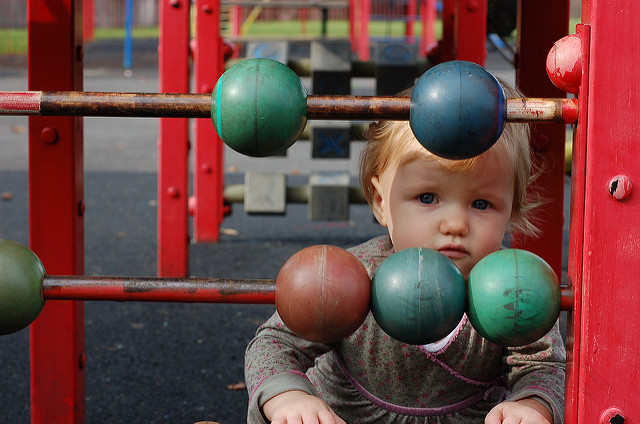 In business and in life, one of the biggest choices is what to do next.  Sounds simple, but it's not.
The decision has many facets and drives many questions, for example:  Does it fit with core competence? Does it fit with the brand? How many will we sell? What will the market look like after it's launched? Do we have what it takes to pull it off?
These questions then explode into a series of complex financial analyses like – return on investment, return on capital, return on net assets (and all its flavors) and all sorts of yet-to-be created return on this's and that's.  This return business is all about the golden ratio – how much will we make relative to how much it costs.  All the calculations, regardless of their name, are variations on this theme. And all suffer the same fundamental flaw – they are based on an artificial system of financial accounting.
To me, especially when working in new territory, we must transcend the self-made biases and limitations of GAAP and ask the bedrock question – Is it worth it?
In the house of cards of our financial accounting, worth equals dollars. Nothing more, nothing less.  And this simplistic, formulaic characterization has devastating consequence.  Worth is broader than profit, it's nuanced, it's philosophical, it's about people, it's about planet. Yet we let our accounting systems lead us around by the nose as if people don't matter, like the planet doesn't matter, like what we stand for doesn't matter. Simply put, worth is not dollars.
The single-most troubling artifact of our accounting systems is its unnatural bias toward immediacy.  How much will we make next year? How about next quarter? What will we spend next month? If we push out the expense by a month how much will we save? What will it do to this quarter's stock price? It's like the work has no validity unless the return on investment isn't measured in days, weeks or months. It seems the only work that makes it through the financial analysis gauntlet is work that costs nothing and returns almost nothing. Under the thumb of financial accounting, projects are small in scope, smaller in resource demands and predictable in time.  This is a recipe for minimalist improvement and incrementalism.
What about the people doing the work? Why aren't we concerned they can't pay their mortgages? Why do we think it's okay to demand they work weekends? Why don't we hold their insurance co-pays at reasonable levels? Why do we think it's okay to slash our investment in their development? What about their self-worth? Just because we can't measure it in a financial sense, don't we think it's a liability to foster disenchantment and disengagement? If we considered our people an asset in a financial accounting sense, wouldn't we invest in them to protect their output? Why do we preventive maintenance on our machines but not our people?
When doing innovative work, our financial accounting systems fail us. These systems were designed in an era when it was best to increase the maturity of immature systems.  But now that our systems are mature, and our objective is to obsolete them, our ancient financial accounting systems hinder more than help. The domains of reinvention and disruption are dominated by judgement, not rigid accounting rules.  Innovation is the domain of incomplete data and uncertain outcomes and not the domain of debits and credits.
Profit is important, but profit is a result.  Financial accounting doesn't create profit, people create profit. And the currency of people are thoughts, feelings and judgement.
With innovation, it's better to create the conditions so people believe in the project and are fully engaged in their work. With creativity, it's better to have empowered people who will move mountains to do what must be done. With work that's new, it's better to trust people and empower them to use their best judgement.
Image credit – Jeremy Tarling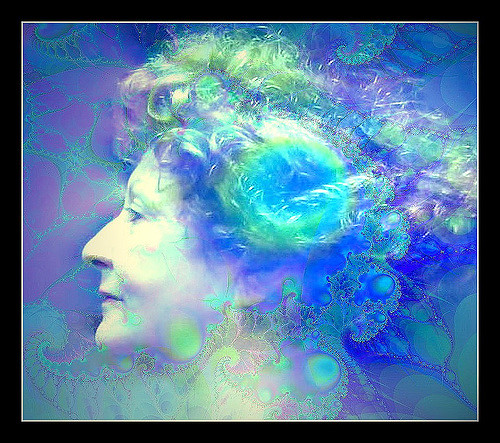 If you can't imagine it, it can't be done.
But if it can't be done, how can you imagine it?
No one is buying a product like the one you imagined. There's no market.
No one can buy an imaginative product that doesn't yet exist. There may be a market.
Imagine things are good, just as they are.
Imagine an upstart competitor will obsolete your best product.
Let's fix what is.
Let's imagine what isn't, and build it.
Don't waste time imagining radical new concepts. There's no way to get there.
Use your imagination to create an unobtainable concept, then build a bridge to get there.
Imagine the future profits of our great recipe. Let's replicate it.
Imagine our recipe has a half-life. Let's disrupt it.
To be competitive, we've got to use our imagination to reduce the cost of our products.
To be competitive, we've got to use our imagination to obsolete our best work.
Put together a specification, a detailed Gannt chart and make it happen on time.
Imagine what could be, and make a prototype.
Let's shore up our weaknesses and live to fight another day.
Let's imagine our strength as a weakness and invent the future.
We are the best in the industry. Imagine how tough it is to be our competitor.
Imagine there's a hungry start-up who will do whatever it takes to get the business.
We've got to protect our market share.
Imagine what we could create if we weren't constrained by our success.
Imagine how productive we will be when we standardize the work.
Imagine how much fun we will have when we reinvent the industry.
Ask the customer what they want, built it and launch it.
Imagine what could be, build a prototype, show the customer, listen and refine.
Let's follow the script. Imagine the profits.
Let's burn the script and imagine a new one.
Image credit — Allegra Ricci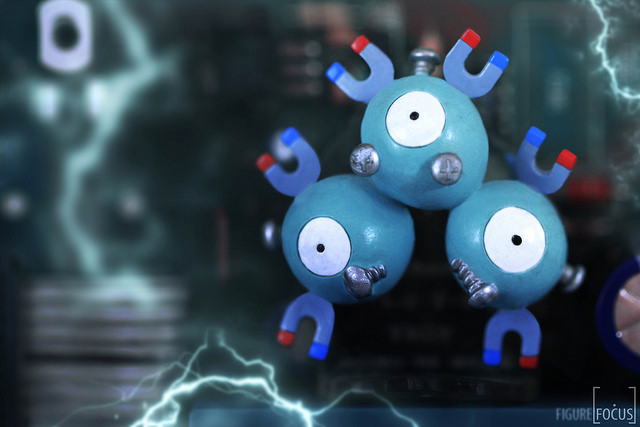 Doing something new is harder than it looks.
The first step to doing new is to realize you have no interest in doing what was done last time.  Profitable or not, the same old recipe just doesn't do it for you.  You don't have to know why you don't want to replay the tape, you just have to know you don't want to. So don't.
But it's not enough to know what you don't want to do, you've got to know what you do want to do.  To figure that out, you've got to stop doing.  The focused, churning mind isn't your friend here because it thinks of ideas that are too closely related to what it knows.   This is the job for the idle mind.  The idle mind has nothing to focus on, so it doesn't.  It runs in the background imagining the impossible and considering the absurd.  And since it runs without your knowledge, you can't get in its way.  So do nothing.  Turn off your electronics and sit.  Feel uncomfortable.  Give your mind no place to go so it can go where it wants.  Read a biography about an important historical figure.  Travel to their century so while you're visiting your subconscious can figure out what to do.
You don't figure out what's next.  What's next finds you while you're not looking for it.  And the best way to do that is to do nothing.
Doing nothing is a lot of work.  And it's difficult to do.   My advice – start with 15 minutes of nothing.  Anything more is too much.  Take your mobile phone out of your pocket, put it on your desk (or throw it at the floor and stomp on it) and walk to a quiet place and sit.  Close your eyes, sit and watch.  You'll see your monkey mind search for the next big thing and not find it.  Then you'll see it think about something that scares you and you'll get scared.  Then you'll see it think about an old argument and you'll jump back into it and relive it.  Then, after a while, you'll realize you're not watching, you're reliving.   Then you'll see your mind try again in vain to find the next thing to do.  And after 15 minutes of this nonsense, you're done with your first session of nothing.
Repeat this process over 5 days and a good idea will find you.  You may be sleeping, showering, eating or reading, but no worries, it will find you.  Something will click and you'll put together two things that aren't meant to be together but, once together, make a lot of sense – like a strange Ben and Jerry's flavor you taste for the first time and eat the whole pint.
The new idea isn't the new thing itself, it's the first step toward finding the next thing to do.  But, you've started wandering down a crazy new path that's no longer crazy, and you're on your way.
Resume your daily 15 minute sessions of nothing and, in between, mix in some small experiments to test, refine or invalidate your next new thing. Repeat, as needed.
And don't stop until what you're looking for finds you.
Image credit – Figure Focus.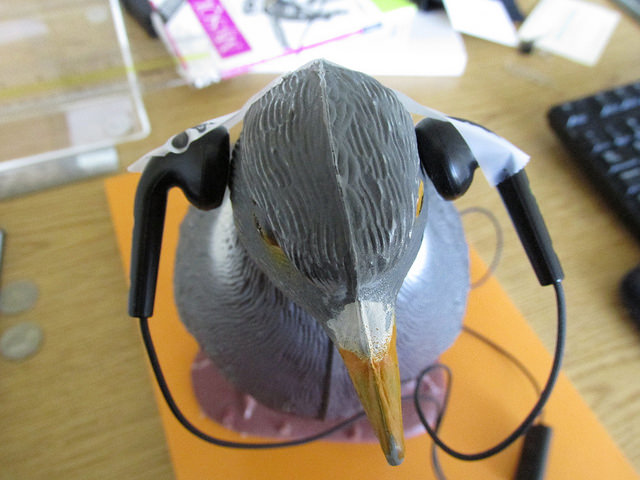 Podcasts are short bursts of learning curated to please your ear.  And with training budgets slashed, podcasts can be a wonderful and cost effective (free) way to learn.
The only way to battle uncertainty is to increase diversity.  Bringing together people with diverse experiences lets us see things from multiple perspectives so we can better navigate uncertain terrain.  But increasing your personal diversity helps too.  Giving yourself new knowledge from diverse fields helps you broaden your perspective and makes you better at handling the uncertainty that comes with life.
The hard part about podcasts is deciding which ones to listen to.  In my work to increase my diversity, I've listened to a lot of podcasts.  Some were interesting and inspiring and others weren't.
Below are some of my favorite podcast episodes.  There's a short description of each one, along with what I learned from them.  Click the link to take you to the episode and you can listen to each one.  No need to download.  Just find the play button and click it.
Enjoy.
9-Volt Nirvana (Radiolab) — I learned about how the brain works and how it can be supercharged (with a 9-volt battery) to learn faster.  I listened to this one on a long car ride with my daughter.  She doesn't like podcasts, but she was captivated by this one.
The Living Room (Love and Radio) — A story about how things can look differently than they are, especially when looking from the outside.  I learned how our assumptions and the stories we tell ourselves shape how we see the world.  This one is emotionally gripping.
Guided by Voices (Benjamin Walker's Theory of Everything) — How Kant and Kepler both tried (and failed) to record the universal harmonies Pythagoras once heard.  They struggled to make peace with the irrationality and disharmony of nature.  I learned disharmony is natural and to embrace it.  There's a segment in the middle that's not about Kant and Kepler that you may want to skip. To skip that segment, listen from the beginning and at 9:30 skip to 23:07 and listen to the end.
Eckhart Tolle's The Power of Now (On Being) — I love Eckhart's voice and his chuckle.  I learned how I am not my emotions; I am the space for my emotions.  And I learned about the Pain Body.  That, on its own, was worth it.  Krista Tippett is a brilliant interviewer.
Belt Buckle (Mystery Show) — A story about a long-lost belt buckle and its journey home.  I learned how we attach meaning to objects, and that can be a good thing.
The Wrath of the Khans 1 (Dan Carlin's Hardcore History) — This is a riveting story of Genghis Khan.  Dan Carlin is wonderful – he sits you right in the middle of history.  (Listen for two minutes and you'll feel it.)  I learned the power of personal will and how history changes over time.  To skip Dan's wonderful introduction and get a feel for the Great Khan, start at 19:00 and listen for 10 minutes.  If you like what you hear, keep listening.  This podcast is long almost 2 hours and it's the first of a series of five on the Great Khan.  This is one of my most favorite favorites.
image credit — mpclemens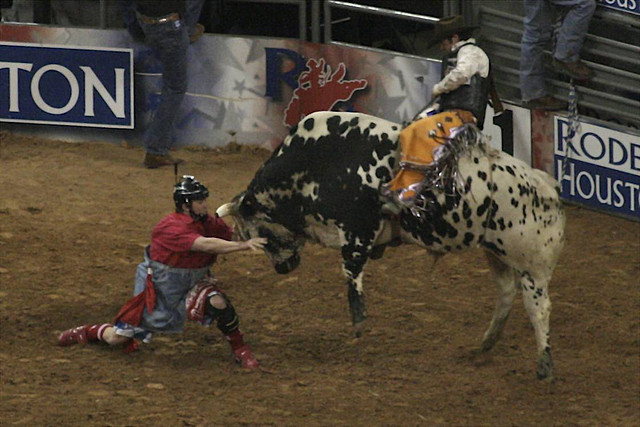 Every idea that's worth its salt will be rejected out of hand.  That's just how it is.  You can get angry because you didn't get the support you think you deserve or you can accept the fact that their negative reaction is about them.  The first way you shut down and your idea dies on the vine.  The second way you let their negativity pass right through you and continue your uphill slog until your idea is commercialized.  Either way, it's your choice.
It's difficult to let others' negativity pass though you.  It may be easier to flip the situation on its head.
When confronted with an exceptional idea, people generate a negative response.  The underlying feeling is fear, but usually manifests as aggressive dismissal.  Instead of reacting with anger, maybe you can learn to see their fear-based reaction as a signifier of significance.  When you have a tooth with a cavity and you drink cold water, your tooth creates a reactionary zing of electrical energy, a tell-tale sign of the underlying decay.  The zing signifies the significance.  Just as the cold water elicits an electrical response from the cavity, the exceptional idea elicits a negative response from the person.  Don't worry about the negative response, revel in it.
The only thing better than an idea that is so good it threatens is an idea that's so good no one can understand.  These ideas are so deep, no novel, so twisted they conflict with conventional wisdom.  These ideas confuse everyone, especially the experts.  At first the experts aren't threatened because they don't yet understand.  They chuckle and take pity on you for thinking such strange thoughts.  Just as a negative reaction indicates significance, their chuckles and pity are leading indicators of significance.  Don't let their reactions deter you, let them inspire you.  As your unconventional wisdom seeps into them and they begin to understand, their chuckles will morph into aggressive dismissal.  This tell-tale sign makes it clear you're on to something.
If your idea doesn't get a negative reaction, you're not trying hard enough. Think bigger.  If your idea doesn't threaten your most profitable product, come up with one that does.  If your idea doesn't shake the fillings out of your business model, go away and don't come back to you have one that does.
Companies don't need more ideas, they need ideas that are more creative.  They don't need more continuous improvement, they need more discontinuous improvement.  And they don't need ideas that build on success, they need ideas that dismantle it.
If your ideas don't threaten, don't bother.
Image credit — Ed Schipul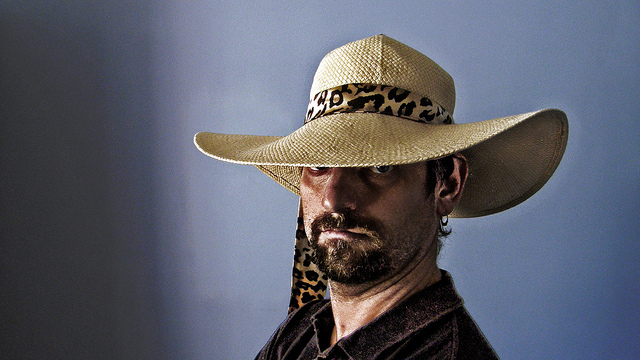 If you're serious about your work, you're too serious.  We're all too bound up in this life-or-death, gotta-meet-the-deadline nonsense that does nothing but get in the way.
If you're into following recipes, I guess it's okay to be held accountable to measuring the ingredients accurately and mixing the cake batter with 110% effort.  When your business is serious about making more cakes than anyone else on the planet, it's fine to take that seriously.  But if you're into making recipes, serious doesn't cut it.  Coming up with new recipes demands the freedom of putting together spices that have never been combined.  And if you're too serious, you'll never try that magical combination that no one else dared.
Serious is far different than fully committed and "all in."  With fully committed, you bring everything you have, but you don't limit yourself by being too serious.  When people are too serious they pucker up and do what they did last time.  With "all in" it's just that – you put all your emotional chips on the line and you tell the dealer to "hit."  If the cards turn in your favor you cash in in a big way.  If you bust, you go home, rejuvenate and come back in the morning with that same "all in" vigor you had yesterday and just as many chips.  When you're too serious, you bet one chip at a time.  You don't bet many chips, so you don't lose many.  But you win fewer.
The opposite of serious is not reckless.  The opposite of serious is energetic, extravagant, encouraging, flexible, supportive and generous.  A culture of accountability is serious.  A culture of creativity is not.
I do not advocate behavior that is frivolous.  That's bad business.  I do advocate behavior that is daring.  That's good business.  Serious connotes measurable and quantifiable, and that's why big business and best practices like serious.  But measurable and quantifiable aren't things in themselves.  If they bring goodness with them, okay.  But there's a strong undercurrent of measurable for measurable's sake.  It's like we're not sure what to do, so we measure the heck out of everything.  Daring, on the other hand, requires trust is unmeasurable.  Never in the history of Six Sigma has there been a project done on daring and never has one of its control strategies relied on trust.  That's because Six Sigma is serious business. Serious connotes stifling, limiting and non-trusting, and that's just what we don't need.
Let's face it, Six Sigma and lean are out of gas.  So is tightening-the-screws management.  The low hanging fruit has been picked and Human Resources has outed all the mis-fits and malcontents.  There's nothing left to cut and no outliers to eliminate.  It's time to put serious back in its box.
I don't know what they teach in MBA programs, but I hope it's trust.  And I don't know if there's anything we can do with all our all-too-serious managers, but I hope we put them on a program to eliminate their strengths and build on their weaknesses.  And I hope we rehire the outliers we fired because they scared all the serious people with their energy, passion and heretical ideas.
When you're doing the same thing every day, serious has a place.  When you're trying to create the future, it doesn't.  To create the future you've got to hire heretics and trust them.  Yes, it's a scary proposition to try to create the future on the backs of rabble-rousers and rebels.  But it's far scarier to try to create it with the leagues of all-too-serious managers that are running your business today.
Image credit — Alan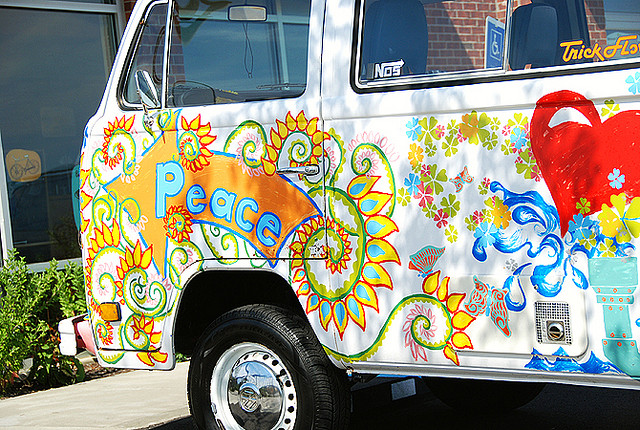 Today's commercial environment is fierce.  All companies have aggressive growth objectives that must be achieved at all costs.  But there's a problem – within any industry, when the growth goals are summed across competitors, there are simply too few customers to support everyone's growth goals.  Said another way, there are too many competitors trying to eat the same pie.  In most industries it's fierce hand-to-hand combat for single-point market share gains, and it's a zero sum game – my gain comes at your loss.   Companies surge against each other and bloody skirmishes break out over small slivers of the same pie.
The apex of this glorious battle is reached when companies no longer have points of differentiation and resort to competing on price.  This is akin to attrition warfare where heavy casualties are taken on both sides until the loser closes its doors and the winner emerges victorious and emaciated.  This race to the bottom can only end one way – badly for everyone.
Trench warfare is no way for a company to succeed, and it's time for a better way.  Instead of competing head-to-head, it's time to compete with no one.
To start, define the operating envelope (range of inputs and outputs) for all the products in the market of interest.  Once defined, this operating envelope is off limits and the new product must operate outside the established design space.  By definition, because the new product will operate with input conditions that no one else's can and generate outputs no one else can, the product will compete with no one.
In a no-to-yes way, where everyone's product says no, yours is reinvented to say yes.  You sell to customers no one else can; you sell into applications no one else can; you sell functions no one else can.  And in a wicked googly way, you say no to functions that no one else would dare.  You define the boundary and operate outside it like no one else can.
Competing against no one is a great place to be – it's as good as trench warfare is bad – but no one goes there.  It's straightforward to define the operating windows of products, and, once define it's straightforward to get the engineers to design outside the window.  The hard part is the market/customer part.  For products that operate outside the conventional window, the sales figures are the lowest they can be (zero) and there are just as many customers (none).  This generates extreme stress within the organization.  The knee-jerk reaction is to assign the wrong root cause to the non-existent sales.  The mistake – "No one sells products like that today, so there's no market there."  The truth – "No one sells products like that today because no one on the planet makes a product like that today."
Once that Gordian knot is unwound, it's time for the marketing community to put their careers on the line.  It's time to push the organization toward the scary abyss of what could be very large new market, a market where the only competition would be no one.  And this is the real hard part – balancing the risk of a non-existent market with the reward of a whole new market which you'd call your own.
If slugging it out with tenacious competitors is getting old, maybe it's time to compete with no one.  It's a different battle with different rules.  With the old slug-it-out war of attrition, there's certainty in how things will go – it's certain the herd will be thinned and it's certain there'll be heavy casualties on all fronts.  With new compete-with-no-one there's uncertainty at every turn, and excitement. It's a conflict governed by flexibility, adaptability, maneuverability and rapid learning.  Small teams work in a loosely coordinated way to test and probe through customer-technology learning loops using rough prototypes and good judgement.
It's not practical to stop altogether with the traditional market share campaign – it pays the bills – but it is practical to make small bets on smart people who believe new markets are out there.  If you're lucky enough to have folks willing to put their careers on the line, competing with no one is a great way to create new markets and secure growth for future generations.
Image credit – mae noelle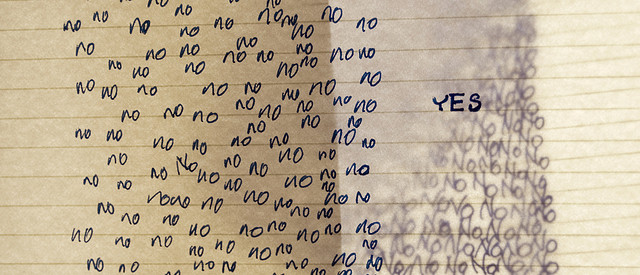 Everyone says they want innovation, but they don't – they want the results of innovation.
Innovation is about bringing to life things that are novel, useful and successful. Novel and useful are nice, but successful pays the bills.  Novel means new, and new means fear; useful means customers must find value in the newness we create, and that's scary. No one likes fear, and, if possible, we'd skip novel and useful altogether, but we cannot.  Success isn't a thing in itself, success is a result of something, and that something is novelty and usefulness.
Companies want success and they want it with as little work and risk as possible, and they do that with a focus on efficiency – do more with less and stock price increases.  With efficiency it's all about getting more out of what you have – don't buy new machines or tools, get more out of what you have.  And to reduce risk it's all about reducing newness – do more of what you did, and do it more efficiently.  We've unnaturally mapped success with the same old tricks done in the same old way to do more of the same. And that's a problem because, eventually, sameness runs out of gas.
Innovation starts with different, but past tense success locks us into future tense sameness.  And that's the rub with success – success breeds sameness and sameness blocks innovation.  It's a strange duality – success is the carrot for innovation and also its deterrent. To manage this strange duality, don't limit success; limit how much it limits you.
The key to busting out of the shackles of your success is doing more things that are different, and the best way to do that is with no-to-yes.
If your product can't do something then you change it so it can, that's no-to-yes.  By definition, no-to-yes creates novelty, creates new design space and provides the means to enter (or create) new markets.  Here's how to do it.
Scan all the products in your industry and identify the product that can operate with the smallest inputs.  (For example, the cell phone that can run on the smallest battery.)  Below this input level there are no products that can function – you've identified green field design space which you can have all to yourself.   Now, use the industry-low input to create a design constraint.  To do this, divide the input by two – this is the no-to-yes threshold.  Before you do you the work, your product cannot operate with this small input (no), but after your hard work, it can (yes).  By definition the new product will be novel.
Do the same thing for outputs.  Scan all the products in your industry to find the smallest output. (For example, the automobile with the smallest engine.)  Divide the output by two and this is your no-to-yes threshold.  Before you design the new car it does not have an engine smaller than the threshold (no), and after the hard work, it does (yes). By definition, the new car will be novel.
A strange thing happens when inputs and outputs are reduced – it becomes clear existing technologies don't cut it, and new, smaller, lower cost technologies become viable.  The no-to-yes threshold (the constraint) breaks the shackles of success and guides thinking in a new directions.
Once the prototypes are built, the work shifts to finding a market the novel concept can satisfy.  The good news is you're armed with prototypes that do things nothing else can do, and the bad news is your existing customers won't like the prototypes so you'll have to seek out new customers. (And, really, that's not so bad because those new customers are the early adopters of the new market you just created.)
No-to-yes thinking is powerful, and though I described how it's used with products, it's equally powerful for services, business models and systems.
If you want innovation (and its results), use no-to-yes thinking to find the limits and work outside them.