Archive for the 'DFA' Category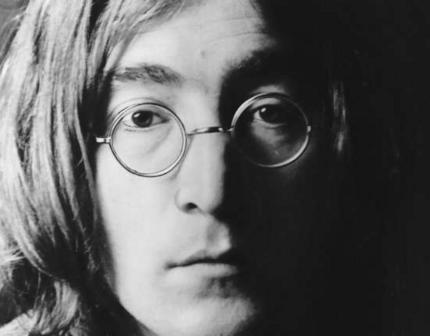 As an engineering leader you have the biggest profit lever in the company. You lead the engineering teams, and the engineering teams design the products. You can shape their work, you can help them raise their game, and you can help them change their thinking. But if you don't win their hearts and minds, you have nothing.
Engineers must see your intentions are good, you must say what you do and do what you say, and you must be in it for the long haul. And over time, as they trust, the profit lever grows into effectiveness. But if you don't earn their trust, you have nothing.
But even with trust, you must be light on the tiller. Engineers don't like change (we're risk reducing beings), but change is a must. But go too quickly, and you'll go too slowly. You must balance praise of success with praise of new thinking and create a standing-on-the-shoulders-of-giants mindset. But this is a challenge because they are the giants – you're asking them to stand on their own shoulders.
How do you know they're ready for new thinking? They're ready when they're willing to obsolete their best work and to change their work to make it happen. Strangely, they don't need to believe it's possible – they only need to believe in you.
Now the tough part: There's a lot of new thinking out there. Which to choose?
Whatever the new thinking, it must make sense at a visceral level, and it must be simple. (But not simplistic.) Don't worry if you don't yet have your new thinking; it will come. As a seed, here are my top three new thinkings:
Define the problem. This one cuts across everything we do, yet most underwhelm it. To get there, ask your engineers to define their problems on one page. (Not five, one.) Ask them to use sketches, cartoons, block diagram, arrows, and simple nouns and verbs.  When they explain the problem on one page, they understand the problem. When they need two, they don't.
Test to failure. This one's subtle but powerful. Test to define product limits, and don't stop until it breaks. No failure, no learning. To get there, resurrect the venerable test-break-fix cycle and do it until you run out of time (product launch.) Break the old product, test-break-fix the new product until it's better.
Simplify the product. This is where the money is. Product complexity drives organizational complexity – simplify the product and simply everything. To get there, set a goal for 50% part count reduction, train on Design for Assembly (DFA), and ask engineering for part count data at every design review.
I challenge you to challenge yourself: I challenge you to define new thinking; I challenge you to help them with it; I challenge you to win their hearts and minds.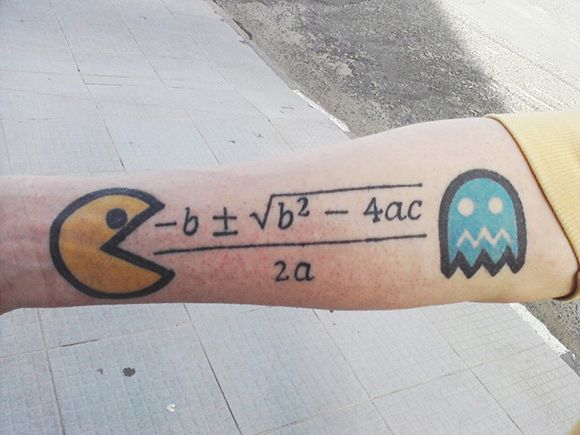 If I was a company, the first thing I'd do is invest in my engineering teams. But not for the reasons we normally associate with engineering. Not for more function and features, not for product robustness, not technology, and not patents. I would invest in engineering for increased profits.
When it comes to their engineering divisions, other companies think minimization – fewest heads, lowest wages, least expensive tools. Not me. I'm all about maximization – smartest, best trained, and the best tools. That's how I like to maximize profits. To me, investing in my engineering teams gives me the highest return on my investment.
Engineers create the products I sell to my customers. I've found when my best engineers sit down and think for a while they come up with magical ideas that translate into super-performing products, products with features that differentiate me from my cousin companies, and products that flat-out don't break. My sales teams love to sell them (Sure, I pay a lot in bonuses, but it's worth it.), my marketing teams love to market them, and my factory folks build them with a smile.
Over my life I've developed some simple truisms that I live by: When I sell more products, I make more profits; when my products allow a differentiated marketing message, I sell more and make more profits; and when my product jumps together, my quality is better, and, you guessed it, I make more profits. All these are good reasons to invest in engineering, but it's not my reason. All this increased sales stuff is good, but it's not great. It's not my real reason to invest in engineering. It's not my secret.
When I was younger I vowed to take my secret to the grave, but now that I've matured (and filled up several banks with money), I think it's okay to share it. So, here goes.
My real reason to invest in engineering is material cost reduction. Yes, material cost reduction. My materials budget is one of my largest line items and I help my engineers reduce it with reckless abandon (and the right tools, time, training, and teacher.) I've asked my lean folks to reduce material cost, but they've not been able to dent it. Sure, they've done a super job with inventory reduction (I get a one-time carrying cost reduction.), but no material cost reduction from my lean projects. I've also asked my six sigma organization to reduce material costs, but they, too, have not made a dent. They've improved my product quality, but that doesn't translate into piles of money like material cost reduction.
Now, I know what you're thinking: Why, Mrs. Company, are you wasting engineering's time with cost? Cost is manufacturing's responsibility – they should reduce it, not engineering. Plain and simple – that's not what I believe, and neither do my engineers. They know they create cost to enable function, good material cost – worth every penny. But they also know all other cost is bad. And since they know they design in cost, they know they're the ones that must design it out. And they're good at it. With the right tools, time, and training, they typically reduce material costs by 50%. Do the math –material cost for your highest volume product times 50% – year-on-year. Piles of money.
I've learned over the years increasing sales is difficult and takes a lot of work. I've also learned I can make lots of money reducing material costs without increasing sales. In fact, even during the recent downturn, through my material cost reductions I made more money than ever. I have my design engineers to thank for that.
Company-to-company, I know things have been tough for us over the last years, and money is still tight. But if you have a little extra stashed away, I urge you to invest in your engineering organization. It makes for great profits.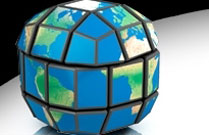 The next level of factory simplification won't come from your factory.  It will come from outside your factory.  The next level of simplification will come from upstream savings – your suppliers' factories – and downstream savings – your distribution system.  And this next level of simplification will create radically shorter value streams (from raw materials to customer.)
To reinvent your value stream, traditional lean techniques – reduction of non-value added (NVA) time through process change – aren't the best way.  The best way is to eliminate value added (VA) time through product redesign – product change.  Reduction of VA time generates a massive NVA savings multiple. (Value streams are mostly NVA with a little VA sprinkled in.) At first this seems like backward thinking (It is bit since lean focuses exclusively on NVA.), but NVA time exists only to enable VA time (VA work).  No VA time, no associated NVA time.
Value streams are all about parts (making them, counting them, measuring them, boxing them, moving them, and un-boxing them) and products (making, boxing, moving.)  The making – touch time, spindle time – is VA time and everything else is VA time.  Design out the parts themselves (VA time) and NVA time is designed out.  Massive multiple achieved.
But the design community is the only group that can design out the parts. How to get them involved? Not all parts are created equal. How to choose the ones that matter? Value streams cut across departments and companies. How to get everyone pulling together?
Watch the video: link to video.  (And embedded below.)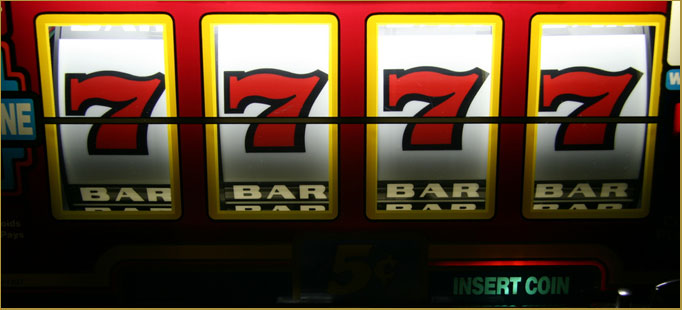 There's an unnatural attraction to lean – a methodology to change the value stream to reduce waste.  And it's the same with Design for Manufacturing (DFM) – a methodology to design out cost of your piece-parts. The real rain maker is Design for Assembly (DFA) which eliminates parts altogether (50% reductions are commonplace.) DFA is far more powerful.
The cost for a designed out part is zero.  Floor space for a designed out part is zero. Transportation cost for a designed out part is zero. (Can you say Green?) From a lean perspective, for a designed out part there is zero waste.  For a designed out part the seven wastes do not apply.
Here's a recipe for unreasonable profits:
Design out half the parts with DFA.  For the ones that remain, choose the three highest cost parts and design out the cost.  Then, and only then, do lean on the manufacturing processes.
For a video version of the post, see this link: (Video embedded below.)
A Recipe for Unreasonable Profits.
Design for Manufacturing (DFM) is all about reducing the cost of piece-parts. Design for Assembly is all about reducing the cost of putting things together (assembly).  What's often forgotten is that function comes first.  Change the design to reduce part cost, but make sure the product functions well.  Change the parts (eliminate them) to reduce assembly cost, but make sure the product functions well.
Paradoxically, DFM and DFA are all about function.
Here's a link to a short video that explains DFM and DFA: link to video. (and embedded below)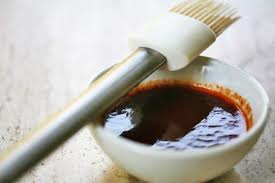 Last month a group of engineers met secretly to reinvent the US economy one company at a time.  Here are some of the players, maybe you've heard of them:
Alcoa, BAE, Boeing, Bose, Covidien, EMC, GE Medical, GE Transportation, Grundfos, ITT, Medrad, Medtronic, Microsoft, Motorola, Pratt & Whitney, Raytheon, Samsung, Schneider Electric, Siemens, United Technologies, Westinghouse, Whirlpool.
Presenter after presenter the themes were the same: double profits, faster time to market, and better products – the triple crown of product development. Magic in a bottle, and still the best kept secret of the product development community. (No sense sharing the secret sauce when you can have it all for yourself.)
Microsoft used the secret sauce to increase profits of their hardware business by $75 million; Boeing recently elevated the secret methodology to the level of lean. Yet it's still a secret.
What is this sauce that doubles profits without increasing sales?  (That's right, doubles.) What is this magic that decreases time to market? That reduces engineering documentation? That reduces design work itself? What is this growth strategy?
When trying to spread it on your company there are some obstacles, but the benefits should be enough to carry the day.  First off, the secret sauce isn't new, but double the profits should be enough to take a first bite.  Second, its name doesn't roll off the tongue (there's no sizzle), but decreased time to market should justify a taste test. Last, design engineering must change its behavior (we don't like to do that), but improved product functionality should be enough to convince engineering to swallow.
There are also two mapping problems: First, the sauce has been mapped to the wrong organization – instead of engineering it's mapped to manufacturing, a group that, by definition, cannot do the work. (Only engineering can change the design.) Second, the sauce is mapped to the wrong word – instead of profit it's mapped to cost.  Engineering is praised for increased profits (higher function generates higher profits) and manufacturing is responsible for cost – those are the rules.
With double profits, reduced time to market, and improved product function, the name shouldn't matter. But if you must know, its name is Design for Manufacturing and Assembly (DFMA), though I prefer to call it the secret sauce that doubles profits, reduces time to market, and improves product function.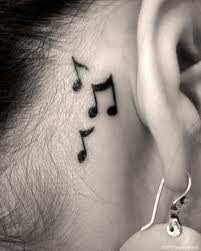 More with more doesn't cut it anymore, just not good enough.
The behavior we're looking for can be nicely described by the old TV game show Name That Tune, where two contestants competed to guess the name of a song with the fewest notes. They were read a clue that described a song, and ratcheted down the notes needed to guess it. Here's the nugget: they challenged themselves to do more with less, they were excited to do more with less, they were rewarded when they did more with less. The smartest, most knowledgeable contestants needed fewer notes. Let me say that again – the best contestants used the fewest notes.
In product design, the number of notes is analogous to part count, but the similarities end there. Those that use the fewest are not considered our best or our most knowledgeable, they're not rewarded for their work, and our organizations don't create excitement or a sense of challenge around using the fewest.
For other work, the number of notes is analogous to complexity. Acknowledge those that use the fewest, because their impact ripples through your company, and makes all your work easier.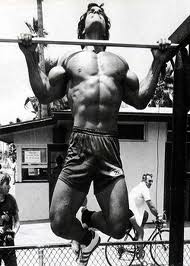 If you're reading this you've probably survived the great recession. You had to do some radical stuff, but you pulled it off. You cut to the bone as demand fell off, but you managed to shed staff and capacity and kept your company alive. Congratulations. Amazing work. But now the hard part: increased demand!
Customers are ordering, and they want product now. You're bringing on capacity, re-hiring, and re-training, and taking waste out of your processes with lean and even extending lean to your supply chain and logistics. You're pulling the levers as hard as you can, but you know it won't be enough. What you need is another lever, a big, powerful, magical lever to make everything better. You need to pull the product lever.
So, you're telling me to look at my product as a way to meet increased demand? Yes. To get more products out of few factories? Yes. To make more products with a short staff? Yes. To reduce supply chain complexity? Yes. Pull the product lever, pull it hard, and pull it now.
But meeting increased demand is a manufacturing/supply chain problem, right? No. What about flogging suppliers for unreasonably short lead times? No. What about quickly bringing on unproven suppliers? No. What about bringing on a totally new factory by next week? No. What about using folks of the street to make the product? No. Pull the product lever, pull hard, and pull it now.
Dust off the value stream map of your supply chain and identify the three longest lead times, and design them out of your product. Dust off your routings and identify the three largest labor times, and design them out of our product. Dust off your BOMs and identify the three highest cost parts, and design them out of your product. Pull the product lever. Then, identify the next three, and pull it again. Then repeat. Pull it hard, and pull it now.
Meeting increased demand will be challenging, but your customers and stockholders deserve your best. So, pull hard on all your levers, and pull them now.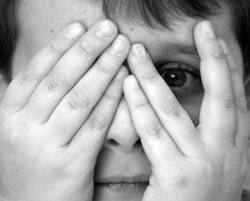 What if you could double your factory throughput without adding people?
What if you could reduce your product costs by 50%?
How much money would you make?
How many jobs would you create?
Why aren't you doing it?
What are you afraid of?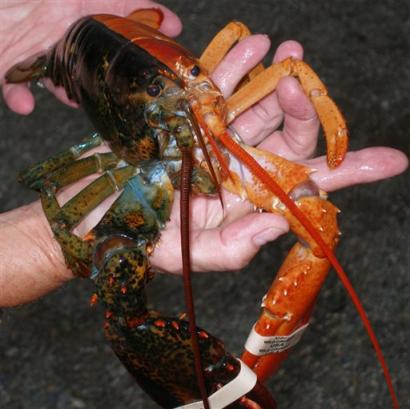 Your product costs are twice what they should be. That's right. Twice.
You don't believe me. But why? Here's why:
If 50% cost reduction is possible, that would mean you've left a whole shitpot of money on the table year-on-year and that would be embarrassing. But for that kind of money don't you think you could work through it?
If 50% cost reduction is possible, a successful company like yours would have already done it. No. In fact, it's your success that's in the way. It's your success that's kept you from looking critically at your product costs. It's your success that's allowed you to avoid the hard work of helping the design engineering community change its thinking. But for that kind of money don't you think you could work through it?
Even if you don't believe 50% cost reduction is possible, for that kind of money don't you think it's worth a try?