Archive for the 'The Future' Category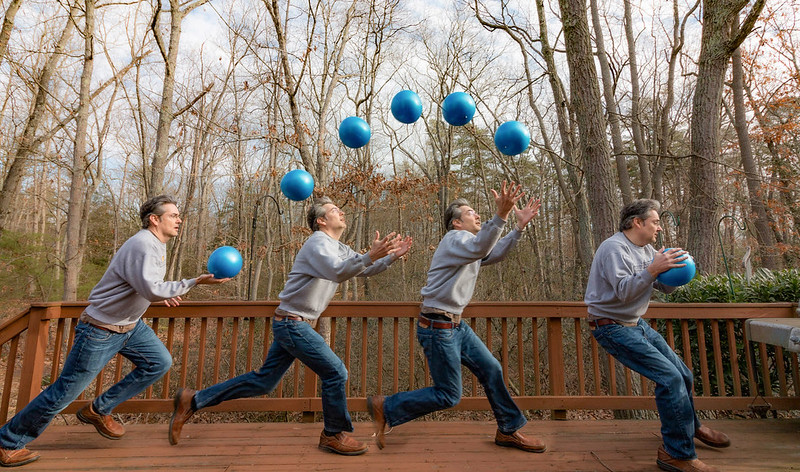 When it comes to strategy and tactics, there are a lot of definitions, a lot of disagreement, and a whole lot of confusion. When is it strategy? When is it tactics? Which is more important? How do they inform each other?
Instead of definitions and disagreement, I want to start with agreement.  Everyone agrees that both strategy AND tactics are required. If you have one without the other, it's just not the same. It's like with shoes and socks: Without shoes, your feet get wet; without socks, you get blisters; and when you have both, things go a lot better.  Strategy and tactics work best when they're done together.
The objective of strategy and tactics is to help everyone take the right action.  Done well, everyone from the board room to the trenches knows how to take action. In that way, here are some questions to ask to help decide if your strategy and tactics are actionable.
What will we do? This gets to the heart of it.  You've got to be able to make a list of things that will get done. Real things. Real actions. Don't be fooled by babble like "We will provide customer value" and "Will grow the company by X%." Providing customer value may be a good idea, but it's not actionable. And growing the company by an arbitrary percentage is aspirational, but not actionable.
Why will we do it? This one helps people know what's powering the work and helps them judge whether their actions are in line with that forcing function. Here's a powerful answer: Competitors now have products and services that are better than ours, and we can't have that. This answer conveys the importance of the work and helps everyone put the right amount of energy into their actions. [Note: this question can be asked before the first one.]
Who will do it? Here's a rule: if no one is freed up to do the new work, the new work won't get done. Make a list of the teams that will stop their existing projects before they can take action on the new work. Make a list of the new positions that are in the budget to support the strategy and tactics. Make a list of the new companies you'll partner with. Make a list of all the incremental funding that has been put in the budget to help all the new people complete all these new actions.  If your lists are short or you can make any, you don't have what it takes to get the work done.  You don't have a strategy and you don't have tactics.  You have an unfunded mandate.  Run away.
When will it be done? All actions must have completion dates.  The dates will be set without consideration of the work content, so they'll be wrong.  Even still, you should have them. And once you have the dates, double all the task durations and push out the dates in your mind.  No need to change the schedule now (you can't change it anyway) because it will get updated when the work doesn't get done on time. Now, using your lists of incremental headcount and budget, assign the incremental resources to all the actions with completion dates. Look for actions and budgets as those are objective evidence of the unfunded mandate character of your strategy and tactics. And for actions without completion dates, disregard them because they can never be late.
How will we know it's done? All actions must call out a definition of success (DOS) that defines when the action has been accomplished. Without a measurable DOS, no one is sure when they're done so they'll keep working until you stop them.  And you don't want that.  You want them to know when they're done so they can quickly move on to the next action without oversight. If there's no time to create a DOS, the action isn't all that important and neither is the completion date.
When the wheels fall off, and they will, how will we update the strategy and tactics? Strategy and tactics are forward-looking and looking forward is rife with uncertainty.  You'll be wrong.  What actions will you take to see if everything is going as planned? What actions will you take when progress doesn't meet the plan? What actions will you take when you learn your tactics aren't working and your strategy needs a band-aid? What will you do? Who will do it? When will it be done? And how will you know it's done?
Image credit: Eric Minbiole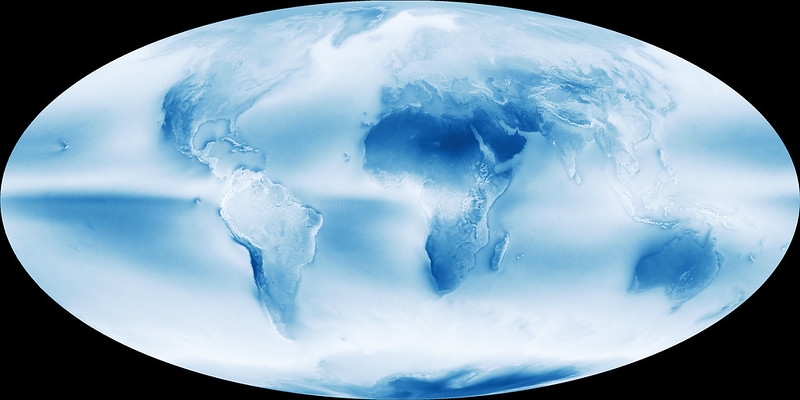 In last week's post, I provided a chart that describes the sources of electricity for the United States.  Coal is the largest source of electricity (38%) and natural gas is the next largest (25%).  The largest non-carbon source is nuclear (22%) and the largest renewable sources are wind (6%) and solar (5%). The data from the chart came from Otherlab who was contracted by the Advanced Research Project Agency of the Department of Energy (ARPA-e) to review all available energy data sources and create an ultra-high resolution picture of the U.S. energy economy.
Using the same data set, I created a chart to break out the top ten categories for petroleum consumption for the United States.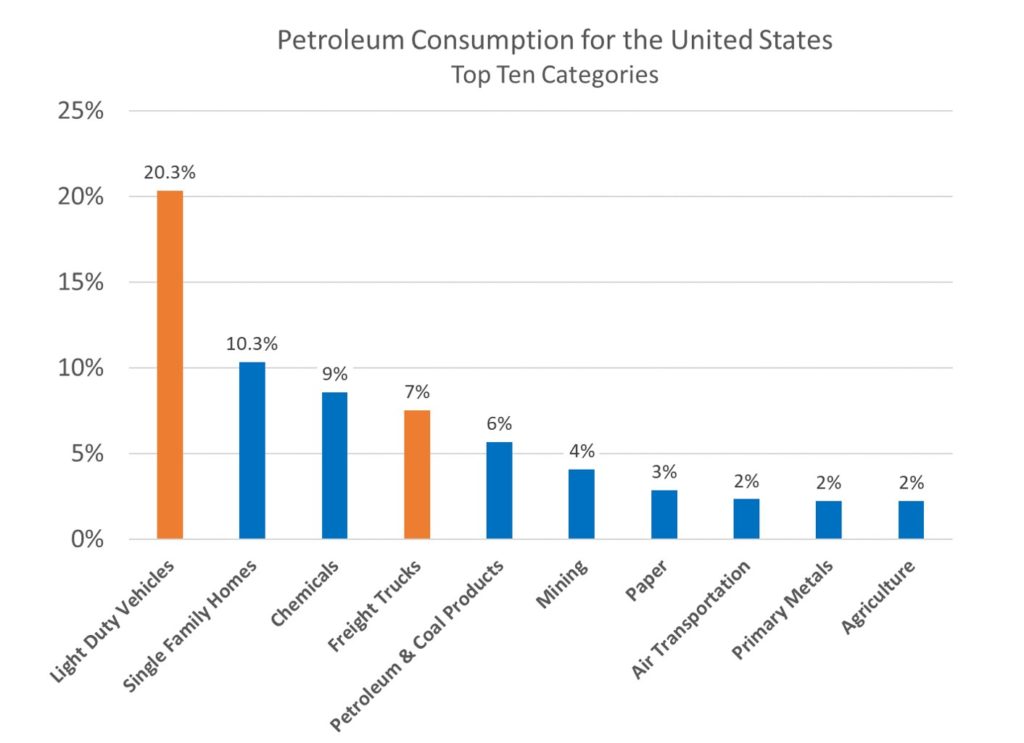 The category Light-Duty Vehicles (cars, light trucks) is the largest consumer at 20% and is more than the sum of the next two categories – Single-Family Homes (10%) and Chemicals (9%).
When Light-Duty Vehicles at 20% are combined with Freight Trucks (think eighteen-wheelers) at 7%, they make up 27% of the country's total consumption, making the Transportation sector the thirstiest. The most effective way to reduce petroleum consumption is to replace vehicles powered by internal combustion engines with electric vehicles (EVs). But there's a catch.
As internal combustion engines diminish and EVs come online, petroleum consumption will drop and will help the planet. But, as EVs come online the demand for electricity will increase, making it even more important to replace coal and natural gas with zero-carbon sources of electricity: nuclear, hydro, wind and solar.
To save the planet, here's what you can do.  Vote for political candidates who will end federal subsidies for coal and natural gas.  That single change will accelerate the adoption of wind and solar, as it will increase the existing cost advantage of wind and solar.  And if that freed-up money can be reallocated to federally-funded R&D to improve the controllability of electrical grids, the change will come even sooner.
And at the state and local level, you can vote for candidates that want to make it easier for wind and solar projects to be funded.
And, lastly, you can buy an EV. You will see a much larger selection of new electric vehicles over the next year and the driving range continues to improve. Over the next year, most new EV models will be high performance and high cost, lower-cost EVs should follow soon after.
Image credit – NASA Goodard Flight Center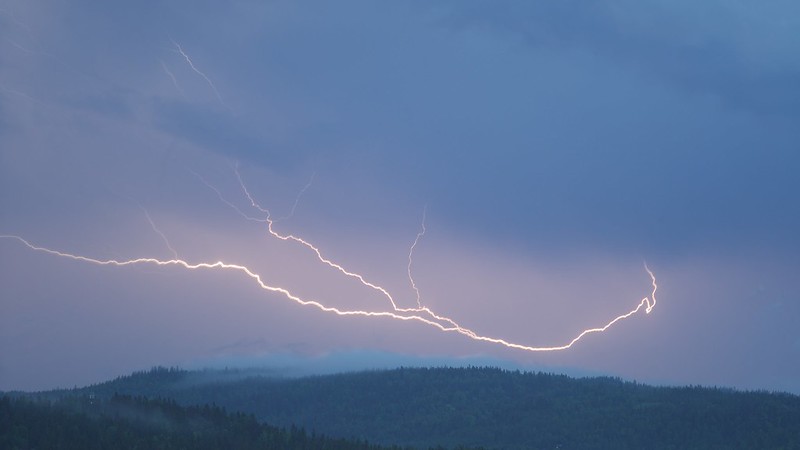 How is your electricity made? Which source produces the most electricity? How much is made from zero-carbon sources? How much is made from renewable sources?
In 2017, Otherlab was contracted by the Advanced Research Project Agency of the Department of Energy (ARPA-e) to review all available energy data sources and create an ultra-high resolution picture of the U.S. energy economy. The purpose was to identify research priorities and to model scenarios for new energy technologies and policies. This work leveraged many decades of effort by the U.S. Energy Information Agency (PDF) and Lawrence Livermore National Lab analyzing the U.S. energy economy and providing annual snapshots in a Sankey Flow Diagram format. The Otherlab "Super Sankey" tool is available at www.departmentof.energy
Here's a link to Otherlab's original post on the project.
The Sankey Flow diagram format can be difficult at first, so I created a simple chart to break down the electricity sources for the United States.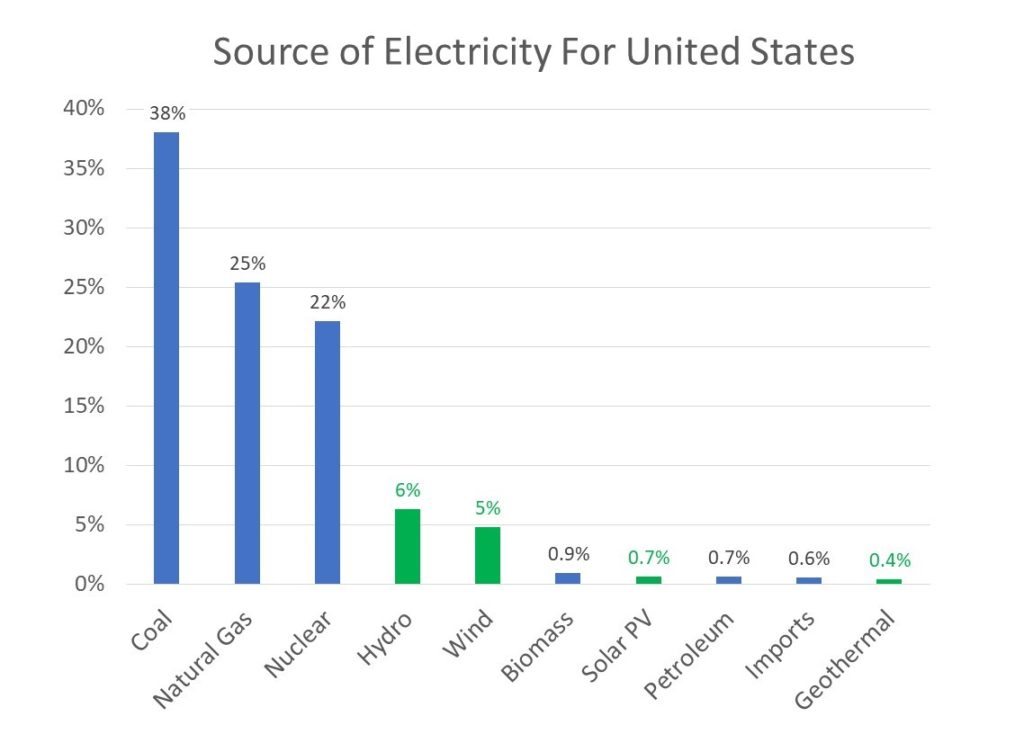 As you can see, we have a long way to go to replace coal and natural gas, the two most troublesome sources for the planet.  Together, coal and gas are responsible for 63% of the country's electricity.  The next largest source is nuclear at 22%. Nuclear is a carbon-free source of electricity, but it's not renewable and it produces waste that must be stored for a long time in secure vaults.  Nuclear is often considered a good solution to produce carbon-free electricity (at least while renewable sources come online), but it's a politically charged technology due to the perceived danger of catastrophic failure of nuclear powerplants.
The largest renewable source of electricity is hydro at 6% and wind is next at 5%.  We hear a lot about solar, but it produces a small fraction of our electricity. And we don't hear much about geothermal which is about half the size of solar.
These numbers may differ a bit from those calculated from other data sources, but the picture is clear. We've got a long way to go to displace coal and natural gas.  But the cost of renewable sources is now less than coal and natural gas.  You'll soon see more coal plants closing and reduced sales of natural gas power turbine generators.
If we are to do one thing to accelerate the transition to renewable sources of electricity, we should end subsidies paid to coal and natural gas industries and use the freed-up money to create the next-generation technologies that help the grid accept more renewable sources of electricity.
Image credit – Andreas Øverland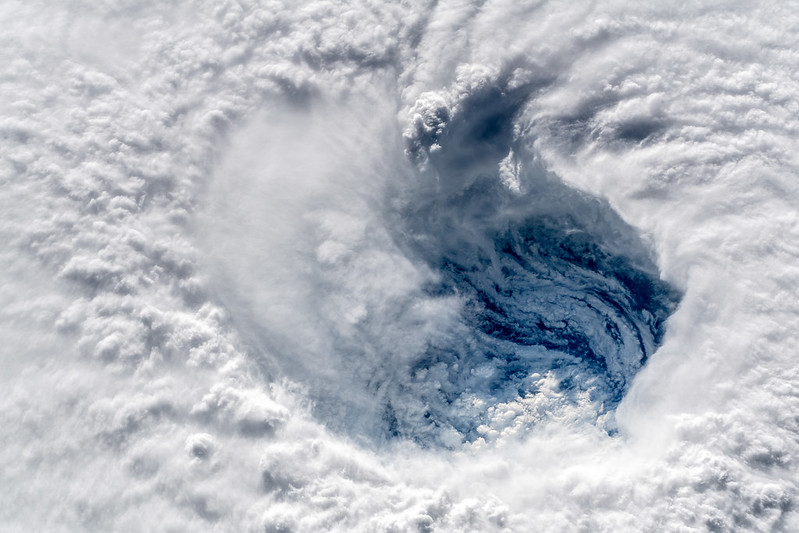 If you run a company, the most important thing you can control is how you allocate your resources. You can't control how the people in your company will respond to input, but you can choose the projects they work on.  You can't control which features and functions your customers will like, but you can choose which features and functions become part of the next product. And you can't control if a new technology will work, but you can choose the design space to investigate.  The open question – How to choose in a way that increases your probability of success?
If you want to buy a company, the most important thing you can control is how you allocate your resources. In this case, the resources are your hard-earned money and your choice is which company to buy. The open question – How to choose in a way that increases your probability of success?
If you want to invest in a startup company, the most important thing you can control is how you allocate your resources. This case is the same as the previous one – your money is the resource and the company you choose defines how you allocate your resources. This one is a little different in that the uncertainty is greater, but so is the potential reward. Again, the same open question – How to choose in a way that increases your probability of success?
Taking a step back, the three scenarios can be generalized into a category called a "system."  And the question becomes – how to understand the system in a way that improves resource allocation and increases your probability of success?
These people systems aren't predictable in an if-A-then-B way. But they do have personalities or dispositions. They've got characteristics similar to hurricanes. A hurricane's exact path cannot be forecasted, the meteorologist can use history and environmental conditions to broadly define regions where the probability of danger is higher.  The meteorologist continually monitors the current state of the hurricane (the system as it is) and tracks its position over time to get an idea of its trajectory (a system's momentum). The key to understanding where the hurricane could go next: where it is right now (current state), how it got there (how it has behaved over time), and how have other hurricanes tracked under similar conditions (its disposition).  And it's the same for systems.
To improve your understanding of how your system may respond, understand it as it is.  Define the elements and how those elements interact.  Then, work backward in time to understand previous generations of the system.  Which elements were improved? Which ones were added? Then, like the meteorologist, start at the system's genesis and move forward to the present to understand its path.  Use the knowledge of its path and the knowledge of systems (it's important to be the one that improves the immature elements of the system and systems follow S-curves until the S-curve flattens) to broadly define regions where the probability of success is higher.
These methods won't guarantee success.  But, they will help you choose projects, choose acquisitions, choose technologies, and choose startups in a way that increases your probability of success.
Image credit — Alexander Gerst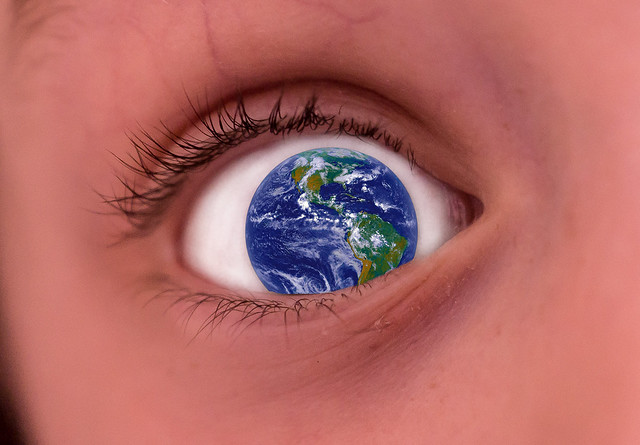 As parents, our lives are centered around our children and their needs. In the shortest-term, it's all about their foundational needs like food, water, and shelter. In the medium-term, it's all about education and person-to-person interactions. And in the longest-term, it's all about creating the causes and conditions to help them grow into kind, caring citizens that will do the right things after we're gone. As parents, our focus on our children gives meaning to our lives.
Though work is not the same as our children, what if we took a similar short-medium-long view to our work? And, like with our children, what if we looked at our work as a source of meaning in our lives?
Short-term, our work must pay for our food and our mortgage. And if can't cover these expenses, the job isn't viable. In that way, it's easy to tell if our job works at the month-to-month timescale. You may not know if the job is right for you in the long-term, but you know if it can support your lifestyle month-to-month. And even if it's a job we love, we know we've got to find another job because this one doesn't support our family.
Medium-term, our work should pay the bills, but it should be more than that. It should allow us to be our best selves and be an avenue for continued growth and development. If you have to pretend to be someone else, you need a new job. And if you're doing the same thing year-on-year, you need a new job. But, where it's easy to know that your job doesn't allow you to pay for your food and rent, it's more difficult to acknowledge that your job isn't right because you've got to wear a mask and it's a dead-end job where next year will be the same as last year.
Long-term, our work should pay the bills, should demand we be our best selves, should demand we grow, and should make the world a better place, even after we're gone. And where it's difficult to acknowledge you're in the wrong job because you must wear a mask and do what you did last year, it's almost impossible to acknowledge you're in the wrong job because you're not making the world a better place.
So, I ask you now to stop for a minute and ask yourself some difficult questions. How are you making the world a better place? How are you developing yourself so you can make the world a better place?
How are you growing the future leaders that will make the world a better place?
For many reasons, it's difficult to allocate your energy in a way that makes the world a better place. But, to me, because the world changes so slowly, the number one reason is that it's unlikely your work will change the world in your lifetime. But, as a parent, that shouldn't matter.
As a parent, if your work won't change the world in your lifetime but will change the world in your children's lifetime, that's reason enough to do the right work. And, if your work won't change the world in your children's lifetime but will change it in your grandchildren's lifetime, that is also reason enough to do the right work.
Image credit – Niall Collins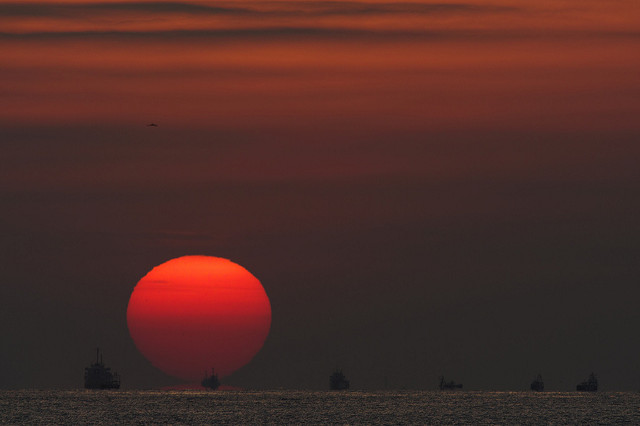 What is your obligation to improve the health of our planet?
For the CEO – Look around. Look at Europe. Look at China's plans. Look at the startups. I know you want to achieve your growth objectives, but if you don't take seriously the race toward cleaner products and services, you'll go out of business. You can see this as a problem or an opportunity. Bury your head or put on your track shoes and run! It's your choice.
Look at the oceans. Look at the landfills. Look at the rise in global temperatures. Just look. This isn't about ROI, this is about survival. Growth objectives aside, no one will buy things when they are struggling to survive in an uncertain future. Your same old dirty products won't cut it anymore. So, what are you going to do?
For an example of a path forward, look to the companies in the oil business. Their recipe is clear. They've got to use their large but ever-diminishing profits to buy themselves into technologies and industries that will ultimately eat their core business.  Though the timing is uncertain, it's certain that improvements in cleaner technologies will demand they make the change.
Whatever you do, don't wait. You don't have much time. Cleaner technologies are getting better every day.  It's time to start.
For Marketing – Look at the upstarts. Look at the powerful companies in adjacent markets who will soon be your direct competitors. Look at your stodgy, unprofitable competitors who are now sufficiently desperate to try anything. Their next marketing push will be built on the bedrock of an improved planet. They'll be almost as good as you in the traditional areas of productivity and quality and they'll blow your doors off with their meaner and greener products. Customers will choose green over brown. And they'll look for real improvements that make the planet smile. The time for green-washing is past. That trick is out of gas.
You need to help customers with new jobs to be done. They care about their environment. They care about their carbon footprint. They care about clean water. And they care about recycling and reuse. It's real. They care. Now it's up to you to help them make progress in these areas. It will be a tough road to convince your company that things need to change, but that's why you're in Marketing.
You're already behind. It's time to start. And it's up to you to lead the charge.
For Manufacturing – Look at your Value Stream Maps (VSMs). Assign a carbon footprint to each link in the chain. And do the same with water consumption. Assess each process step for carbon and water and rank them worst to best. For the worst, run carbon kaizens and improve the carbon footprint. And run water kaizens for the thirstiest processes.
And look again at your VSMs, and look more broadly. Look back into the supply chain, rank for carbon and water and improve the ones that need the treatment. And teach your suppliers how to do it. And look forward into your distribution channels and improve or eliminate the worst actors. And then propose to Marketing that you teach your customers how to use VSMs to clean up their act. And challenge Engineering to change the design to eliminate the remaining bad actors.
You've made good progress with your value streams. Now it's time to help others make the progress that must be made. As subject matter experts, it's your time to shine. And, please, start now.
For Engineering – Look at your products. Look at how they're used. Look at how they're delivered. Look at how they're made. Look at how they're recycled. Sure, your products provide good functionality, but throughout their life cycle they also create carbon dioxide and consume water. And you're the only ones that can design out the environmental impact.
Learn how to do a Life Cycle Assessment (LCA). Learn which elements of the product create the largest problems. For all the parts that make up the product, sort them worst to best to prioritize the design work. It's time for radical part count reduction. Try to design out half the parts. It's possible. And the payoff is staggering. What's the carbon footprint of a part that was designed out of the product?
Or, to make a more radical improvement, consider an Innovation Burst Event (IBE) to make a fundamental change in the way your products/services impact the environment. With this approach, your innovation work, by definition, will make the planet smile.
It's time to be open-minded. Ask Manufacturing for the worst processes (including supply chain and distribution) and try to design them out. Design out the part, or change the material, or change the design to enable a friendlier process. Manufacturing can only improve a bad process, but you can design them out altogether. There's power in that, but with power comes responsibility.
And it's time for you to take responsibility.
For Everyone in Industry – Regardless of your company, your country or your political affiliation, we can all agree that all our lives get better as the health of our planet improves. And everyone can agree that cleaner air is better. And everyone can agree it's the same for our water – cleaner is better. And that's a whole lot of agreement.
As industry leaders, I challenge you to build on that common ground. As industry leaders, I challenge you to improve our planet one product at a time and one process at a time. And as industry leaders, I challenge you to help each other. There's no competitive disadvantage when you help a company outside your industry. And there's no shame in learning from companies outside your industry. And it's good for the planet and profits. There's nothing in the away. It's time to start.
As an industry leader, if you want to make a difference in the health of our planet, send me an email at mike@shipulski.com and we will help each other.
Image credit – halfrain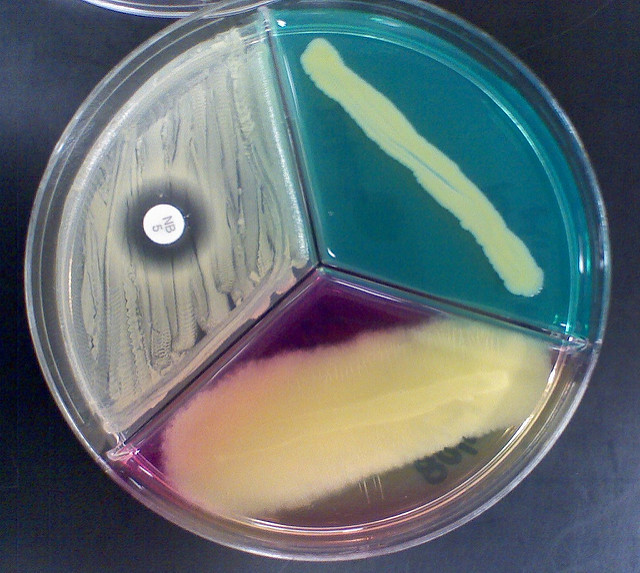 Much like living organisms continually evolve to secure their place in the future, technological systems can be thought to display similar evolutionary behavior.  Viruses mutate so some of them can defeat the countermeasures of their host and live to fight another day. Technological systems, as an expression of a company's desire to survive, evolve to defeat the competition and live to pay another dividend.
There are natural limits to evolutionary success in any single direction.  When one trait is improved it pushes on the natural limits imposed by the environment.  For example, a bacterium let loose in a friendly Petri dish will replicate until it eats all the food in the dish. Or, on a longer timescale, if the mass of a bird increases over generations when its food source is plentiful, the bird will get larger but will also get less agile. The predators who couldn't catch the fast, little bird of old can easily catch and eat the sluggish heavyweight. In that way, there's an edge condition created by the environmental Petri dishes and predators.  And it's the same with technological systems.
Companies and their technological systems evolve within their competitive environment by scanning the fitness landscape and deciding where to try to improve.  The idea is to see preferential lines of improvement and create new technologies to take advantage of them.  Like their smaller biological counterparts, companies are minimum energy creatures and want to maximize reward (profit) with minimum effort (expense) and will continue to leverage successful lines of evolution until it senses diminishing returns.
The diminishing returns are a warning sign that the company is approaching an edge condition (a Petri dish of a finite size). In landscape lingo, there's a cliff on the horizon. In technology lingo, the rate of improvement of the technology is slowing.  In either language, the edge is near and it's time to evolve in a new direction because this current one is out of gas.
Like the bird whose mass increases over the generations when food is readily available, companies also get fat and slow when they successfully evolve in a single direction for too long.  And like the bird, they get eaten by a more agile competitor/predator. And just as the replication rate of the bacterium accelerates as the food in the Petri dish approaches zero, a company that doesn't react to a slowing rate of technological improvement is sure to outlive its business model.
Biology and technology are similar in that they try new things (create variants of themselves) in order to live another day.  But there's a big difference – where biology is blind (it doesn't know what will work and what won't), technology is sighted (people that create use their understanding to choose the variants they think will work best).  And another difference is that biological evolution can build only on viable variants where technology can use mental models as scaffolds to skip non-viable embodiments to cross a chasm.
There's no need to fall off the cliff.  As a leading indicator, monitor the rate of improvement of your technology.  If its rate of improvement is still accelerating, it's time to develop the next line of evolution. If its rate is declining, you waited too long. It's time to double down on two new lines of evolution because you're behind the curve. And remember, like with the population of bacteria in the Petri dish, sales will keep growing right up until the business model runs out of food or a competitor eats you.
Image credit — Amanda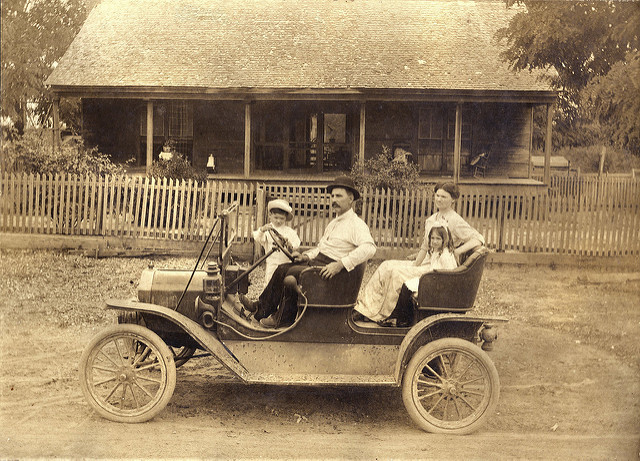 Henry Ford famously said if he asked people what they wanted, they would have asked for faster horses.  And there's a lot of truth to his statement. If you ask potential customers what they want next, they'll give you an answer. And when you show them the prototype, they won't like it.  Their intentions are good and their answers are truthful, but when you give them what they ask for and put the prototype in their hands, they will experience it in a way they did not expect.  It will be different than they thought.  Thinking how something will be is different than physically interacting with it.  That's how it is with new things.
And just like with the horses, because they don't know the emergent technologies and their radically different capabilities, they can't ask for what's possible.  They won't ask for a combustion engine that eliminates their horses because all they know is horses.  They'll ask for more horses, bigger horses or smaller ones, but they won't ask for combustion cylinders.
The trick is to understand what people do and why they do it.  Like an anthropologist, spend time watching and understanding. And, if you can, understand what they don't do and why they don't do it.  The new and deeper understanding of their actions, along with the reasons for them, create an anchoring perspective from which to understand how emergent technologies can change their lives.
Technologies evolve along worn paths. And depending on the maturity of the technology, some worth paths are more preferential than others.  For example, if fuel economy is stagnant for the last ten years it means it's likely time for a young technology to emerge that uses a different physical principle such as battery power.  Though technology's evolutionary direction is not predictable in an exact sense, it is dispositional.  Like the meteorologist can't pinpoint where the storm center will hit the coast or predict the maximum wind speed to within one or two miles per hour, she can say which states should hunker down and tell you if the wind will be strong enough to blow out your windows.  She cannot predict the specifics, but she knows there's a storm on the horizon and she knows its character, disposition and tendencies.
Now, anchored in how people use the state-of-the-art technologies (ride horseback, ride in buggies, use a team of horses to pull a heavy wagon) look at what the new technologies want to become (horses to combustion engine) and image how people's lives would be better (faster trips, longer pleasure rides, heavier payloads, no barns and cleaner streets.)  Now, using the new technology, build a prototype and show it to customers.  Put them in the driver's seat and blow their minds.  Listen to the questions they ask so you can better understand the technology from their perspective because just as they don't understand the technology, you don't understand what the technology means to them, the people who will buy it.  Use their questions to improve the technology and the product.
Technologists know technology, technology knows what it wants to be when it grows up and customers know what they want after they see what could be.  And to create a new business, it takes all three working together.
Image credit — William Creswell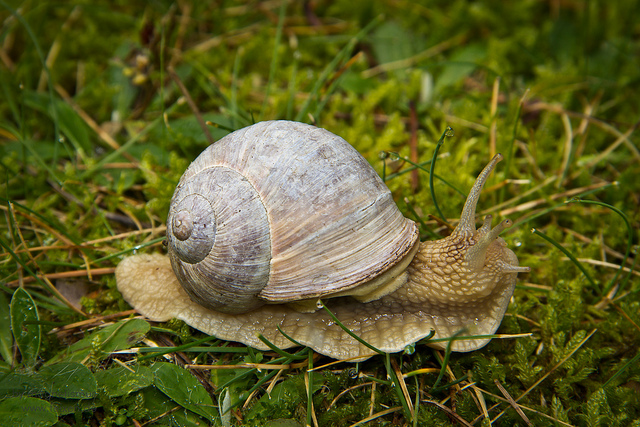 Business is about allocating resources to achieve business objectives.  And for that, the best place to start is to define the business objectives.
First – what is the timeframe of the business objectives? Well, there are three – short, medium and long.  Short is about making payroll, shipping this month's orders and meeting this year's sales objectives.  Long is about the existence of the company over the next decade and happiness of the people that do the work along the way. And medium – the toughest – is in-between.  It's neither short nor long but bound by both.
Second – define business objectives within the three types: people, planet and profit.
People. Short term: pay them so they can eat, pay the mortgage and fund their retirement, provide healthcare, provide a safe workplace, give them work that fits their strengths and give them time to improve their community. Medium: pay them so they can provide for their family and fund their retirement, provide healthcare, provide a safer workplace, give them work that requires them to grow their strengths and give them time to become community leaders. Long: pay them so they can pay for their kids' college and know they can safely retire, provide the safest workplace, let them choose their own work, and give them time to grow the next community leaders.  And make it easy.
Planet. Short term: teach Life Cycle Assessment,  Buddhist Economics and TRIZ and create business metrics for them to flourish. Medium: move from global sourcing to local sourcing, move to local production, move from business models based on non-renewable resources to renewable resources. Long: create new business models that are resource neutral. Longer: create business models that generate excess resources. Longest: teach others.
Profit. Short, medium and long – focus on people and planet and the profits will come. But also focus on creating new value for new customers.
For business objectives, here's the trick on timeframe – always work short term, always work long term and prioritize medium term.
And for the three types of business objectives, focus on people, planet and creating new value for new customers.  Profits are a result.
Image credit – magnetismus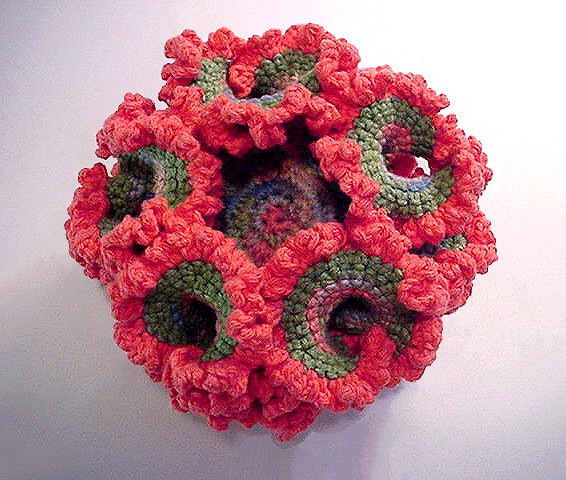 Additive Manufacturing (AM) is technology/product space with ever-increasing performance and an ever-increasing collection of products. There are many different physical principles used to add material and there are a range of part sizes that can be made ranging from micrometers to tens of meters.  And there is an ever-increasing collection of materials that can be deposited from water soluble plastics to exotic metals to specialty ceramics.
But AM tools and technologies don't deliver value on their own.  In order to deliver value, companies must deploy AM to solve problems and implement solutions.  But where to start? What to do next? And how do you know when you've arrived?
To help with your AM journey, below a maturity model for AM.  There are eight categories, each with descriptions of increasing levels of maturity.  To start, baseline your company in the eight categories and then, once positioned, look to the higher levels of maturity for suggestions on how to move forward.
For a more refined calibration, a formal on-site assessment is available as well as a facilitated process to create and deploy an AM build-out plan.  For information on on-site assessment and AM deployment, send me a note at mike@shipulski.com.
Execution
Specify AM machine – There a many types of AM machines. Learn to choose the right machine.
Justify AM machine – Define the problem to be solved and the benefit of solving it.
Budget for AM machine – Find a budget and create a line item.
Pay for machine –  Choose the supplier and payment method – buy it, rent to own, credit card.
Install machine – Choose location, provide necessary inputs and connectivity
Create shapes/add material – Choose the right CAD system for the job, make the parts.
Create support/service systems – Administer the job queue, change the consumables, maintenance.
Security – Create a system for CAD files and part files to move securely throughout the organization.
Standardize – Once the first machines are installed, converge on a small set of standard machines.
Teach/Train – Create training material for running AM machine and creating shapes.
Solution
Copy/Replace – Download a shape from the web and make a copy or replace a broken part.
Adapt/Improve – Add a new feature or function, change color, improve performance.
Create/Learn – Create something new, show your team, show your customers.
Sell Products/Services – Sell high volume AM-produced products for a profit. (Stretch goal.)
Volume
Make one part – Make one part and be done with it.
Make five parts – Make a small number of parts and learn support material is a challenge.
Make fifty parts – Make more than a handful of parts. Filament runs out, machines clog and jam.
Make parts with a complete manufacturing system – This topic deserves a post all its own.
Complexity
Make a single piece – Make one part.
Make a multi-part assembly – Make multiple parts and fasten them together.
Make a building block assembly – Make blocks that join to form an assembly larger than the build area.
Consolidate – Redesign an assembly to consolidate multiple parts into fewer.
Simplify – Redesign the consolidated assembly to eliminate features and simplify it.
Material
Plastic – Low temperature plastic, multicolor plastics, high performance plastics.
Metal – Low melting temperature with low conductivity, higher melting temps, higher conductivity
Ceramics – common materials with standard binders, crazy materials with crazy binders.
Hybrid – multiple types of plastics in a single part, multiple metals in one part, custom metal alloy.
Incompatible materials – Think oil and water.
Scale
50 mm – Not too large and not too small. Fits the build area of medium-sized machine.
500 mm – Larger than the build area of medium-sized machine.
5 m – Requires a large machine or joining multiple parts in a building block way.
0.5 mm – Tiny parts, tiny machines, superior motion control and material control.
Organizational Breadth
Individuals – Early adopters operate in isolation.
Teams – Teams of early adopters gang together and spread the word.
Functions – Functional groups band together to advance their trade.
Supply Chain – Suppliers and customers work together to solve joint problems.
Business Units – Whole business units spread AM throughout the body of their work.
Company – Whole company adopts AM and deploys it broadly.
Strategic Importance
Novelty – Early adopters think it's cool and learn what AM can do.
Point Solution – AM solves an important problem.
Speed – AM speeds up the work.
Profitability – AM improves profitability.
Initiative – AM becomes an initiative and benefits are broadly multiplied.
Competitive Advantage – AM generates growth and delivers on Vital Business Objectives (VBOs).
Image credit – Cheryl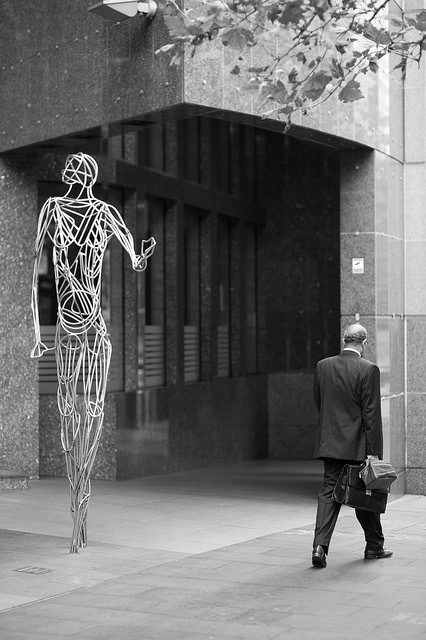 To create future success, you've got to outlaw the very thing responsible for your past success.
Sometimes slower is faster and sometimes slower is slower. But it's always a judgement call.
We bite the bullet and run expensive experiments because they're valuable, but we neglect to run the least expensive thought experiments because they're too disruptive.
There's an infinite difference between the impossible and the almost impossible. And the people that can tell the difference are infinitely important.
If you know how to do it, so does your competition. Do something else.
We want differentiation, but we can't let go of the sameness of success.
People that make serious progress take themselves lightly.
If you can predict when the project will finish, you can also predict customers won't be excited when you do.
If you don't have time to work on something, you can still work on it a little a time.
Perfection is good, but starting is better.
Sometimes it's time to think and sometimes it's time to do. And it's easy to decide because doing starts with thinking.
When your plate is full and someone slops on a new project, there may be a new project on your plate but there's also another project newly flopped on the floor.
New leaders demand activity and seasoned professionals make progress.
Sometimes it's not ready, but most of the time it's ready enough.
There's no partial credit for almost done. That's why pros don't start a project until they finish one.
In this age of efficiency, effectiveness is far more important.
Image credit — Silentmind8