Archive for the 'Innovation' Category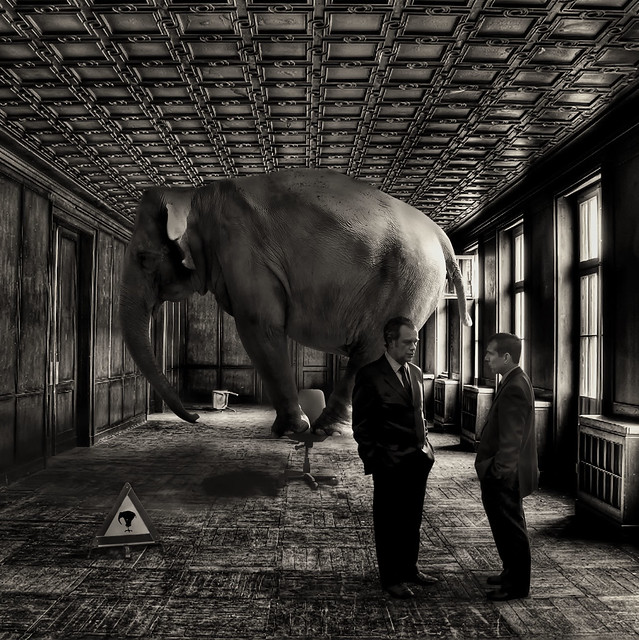 When there's a big problem, the first step is to define what's causing it. To do that, based on an understanding of the physics, a sequence of events is proposed and then tested to see if it replicates the problem. In that way, the team must understand the system as it is before the problem can be solved.
Seeing things as they are. The same logic applies when it's time to improve an existing product or service. The first thing to do is to see the system as it is. But seeing things as they are is difficult. We have a tendency to see things as we want them or to see them in ways that make us look good (or smart). Or, we see them in a way that justifies the improvements we already know we want to make.
To battle our biases and see things as they are, we use tools such as block diagrams to define the system as it is. The most important element of the block diagram is clarity.  The first revision will be incorrect, but it must be clear and explicit. It must describe things in a way that creates a singular understanding of the system. The best block diagrams can be interpreted only one way.  More strongly, if there's ambiguity or lack of clarity, the thing has not yet risen to the level of a block diagram.
The block diagram evolves as the team converges on a single understanding of things as they are. And with a diagram of things as they are, a solution is readily defined and validated. If when tested the proposed solution makes the problem go away, it's inferred that the team sees things as they are and the solution takes advantage of that understanding to make the problem go away.
Seeing things as they may be. Even whey the solution fixes the problem, the team really doesn't know if they see things as they are. Really, all they know is they see things as they may be. Sure, the solution makes the problem go away, but it's impossible to really know if the solution captures the physics of failure.  When the system is large and has a lot of moving parts, the team cannot see things as they are, rather, they can only see the system as it may be. This is especially true if the system involves people, as people behave differently based on how they feel and what happened to them yesterday.
There's inherent uncertainty when working with larger systems and systems that involve people.  It's not insurmountable, but you've got to acknowledge that your understanding of the system is less than perfect. If your company is used to solving small problems within small systems, there will be little tolerance for the inherent uncertainty and associated unpredictability (in time) of a solution.  To help your company make the transition, replace the language of "seeing things as they are" with "seeing things as they may be."  The same diagnostic process applies, but since the understanding of the system is incomplete or wrong, the proposed solutions cannot not be pre-judged as "this will work" and "that won't work."  You've got to be open to all potential solutions that don't contradict the system as it may be. And you've got to be tolerant of the inherent unpredictability of the effort as a whole.
Seeing things as they could be. To create something that doesn't yet exist, something does things like never before, something altogether new, you've got to stand on top of your understanding of the system and jump off.  Whether you see things as they are or as they may be, the new system will be different. It's not about diagnosing the existing system; it's about imagining the system as it could be. And there's a paradox here. The better you understand the existing system, the more difficulty you'll have imagining the new one. And, the more success the company has had with the system as it is, the more resistance you'll feel when you try to make the system something it could be.
Seeing things as they could be takes courage – courage to obsolete your best work and courage to divest from success. The first one must be overcome first. Your body creates stress around the notion of making yourself look bad. If you can create something altogether better, why didn't you do it last time? There's a hit to the ego around making your best work look like it's not all that good. But once you get over all that, you've earned the right to go to battle with your organization who is afraid to move away from the recipe responsible for all the profits generated over the last decade.
But don't look at those fears as bad. Rather, look at them as indicators you're working on something that could make a real difference.  Your ego recognizes you're working on something better and it sends fear into your veins. The organization recognizes you're working on something that threatens the status quo and it does what it can to make you stop. You're onto something. Keep going.
Seeing things as they can't be. This is rarified air. In this domain you must violate first principles. In this domain you've got to run experiments that everyone thinks are unreasonable, if not ill-informed. You must do the opposite. If your product is fast, your prototype must be the slowest. If the existing one is the heaviest, you must make the lightest. If your reputation is based on the highest functioning products, the new offering must do far less.  If your offering requires trained operators, the new one must prevent operator involvement.
If your most seasoned Principal Engineer thinks it's a good idea, you're doing it wrong. You've got to propose an idea that makes the most experienced people throw something at you. You've got to suggest something so crazy they start foaming at the mouth. Your concepts must rip out their fillings. Where "seeing things as they could be" creates some organizational stress, "seeing things as they can't be" creates earthquakes. If you're not prepared to be fired, this is not the domain for you.
All four of these domains are valuable and have merit. And we need them all. If there's one message it's be clear which domain you're working in. And if there's a second message it's explain to company leadership which domain you're working in and set expectations on the level of uncertainty and unpredictability of that domain.
Image credit – David Blackwell.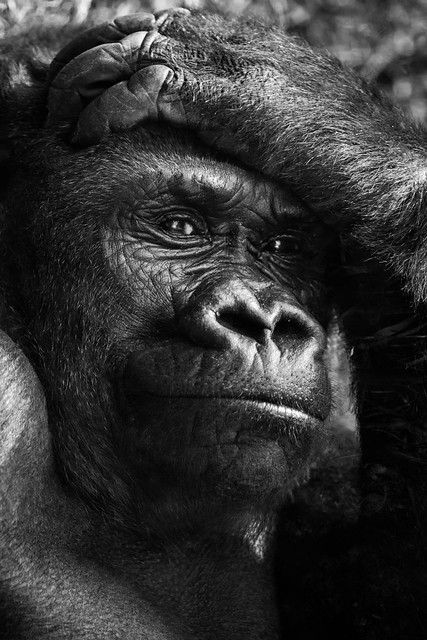 Innovation isn't achieved by creating more ideas. Innovation is realized when ideas are transformed into commercialized products and services. Innovation is realized when ideas are transformed into new business models that deliver novel usefulness to customers and deliver increased revenues to the company.
In a way, creating ideas that languish in their own shadow is worse than not creating any ideas at all.  If you don't have any ideas, at least you didn't spend the resources to create them and you don't create the illusion that you're actually making progress. In that way, it's better to avoid creating new ideas if you're not going to do anything with them. At least your leadership team will not be able to rationalize that everything will be okay because you have an active idea generation engine.
Before you schedule your next innovation session, don't.  Reason 1 – it's not an innovation session, it's an ideation session. Reason 2 – you don't have resources to do anything with the best ideas so you'll spend the resources and nothing will come of it. To improve the return on investment, don't make the investment because there'll be no return.
Truth is, you already have amazing ideas to grow your company. Problem is, no one is listening to the people with the ideas.  And the bigger problem – because no one listened over the last ten years, the people with the ideas have left the company or stopped trying to convince you they have good ideas.  Either way, you're in trouble and creating more ideas won't help you.  Your culture is such that new ideas fall on deaf ears and funding to advance new concepts loses to continuous improvement.
If you do want to hold an ideation event to create new ideas that will reinvent your company, there are ways to do it effectively.  First, define the customer of the ideation event.  This is the person who is on the hook to commercialize things that will grow the business. This is the person who will have a career problem if ideas aren't implemented. This is the person who can allocate the resources to turn the ideas into commercialized products, services. If this person isn't an active advocate for the ideation event, don't hold it. If this person will not show up to the report out of the ideation event, don't hold it. If this person does not commit to advancing the best ideas, don't hold the event.
Though innovation and ideas start with "i", they're not the same. Ideas are inexpensive to create but deliver no value. Innovation is expensive and delivers extreme value to customers and the company. If you're not willing to convert the ideas into something that delivers values to customers, save the money and do continuous improvement. Your best people will leave, but at least you won't waste money on creating ideas that will die on the vine.
If the resources aren't lined up to run with the ideas, don't generate the them. If you haven't allocated the funding for the follow-on work, don't create new ideas. If the person who is charged with growing the business isn't asking for new ideas, don't hold the ideation event.
You already have too many ideas. But what you lack is too few active projects to convert the best ideas into products and services that generate value for your customers and growth for your company.
Stop creating new ideas and start delivering novel usefulness to your customers.
Image credit – Marco Nürnberger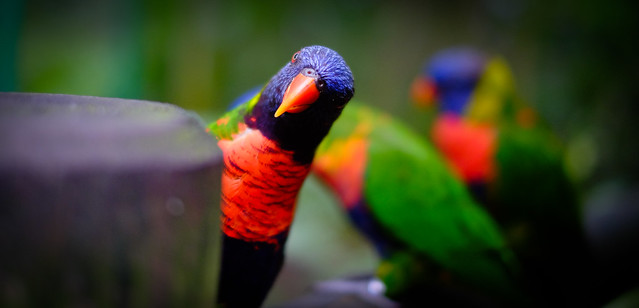 Ideas are cheap, but converting them into a saleable product and building the engine to make it all happen is expensive.  Before spending the big money, spend more time than you think reasonable to answer these three questions.
Is the problem big enough? There's no sense spending the time and money to solve a problem unless you have a good idea the payback is worth the cost. Before spending the money to create the solution, spend the time to assess the benefits that will come from solving the problem.
Before you can decide if the problem is big enough, you have to define the problem and know who has it.  One of the best ways to do this is to define how things are done today.  Draw a block diagram that defines the steps potential customers follow or draw a picture of how they do things today. Define the products/services they use today and ask them what it would mean if you solved their problem. What's particularly difficult at this point is they may not know they have a problem.
But before moving on, formalize who has the problem.  Define the attributes of the potential customers and figure out how many have the same attributes and, possibly, the same problem. Define the segments narrowly to make sure each segment does, in fact, have the same problem.  There will be a tendency to paint with broad strokes to increase the addressable market, but stay narrow and maintain focus on a tight group of potential customers.
Estimate the value of the solution based on how it compares to the existing alternative.  And the only ones who can give you this information are the potential customers. And the only way they can give you the information is if you interview them and watch them work. And with this detailed knowledge, figure out the number of potential customers who have the problem.  Do all this BEFORE any solving.
Will they pay for it? The only way to know if potential customers will pay for your solution is to show them an offering – a description of your value proposition and how it differs from the existing alternatives, a demo (a mockup of a solution and not a functional prototype) and pricing.  (See LEANSTACK for more on an offering.)  There will be a tendency to wait until the solution is ready, but don't wait. And there will be a reluctance attach a price to the solution, but that's the only way you'll know how much they value your solution. And there will be difficulty defining a tight value proposition because that requires you to narrowly define what the solution does for the potential customer.  And that's scary because the value proposition will be clear and understandable and the potential customer will understand it well enough to decide they if they like it or not.
If you don't assign a price and ask them to buy it, you'll never know if they'll buy it in real life.
Can you deliver it? List all the elements that must come together. Can you make it? Can you sell it? Can you ship it? Can you service it? Are your partners capable and committed? Do you have the money do put everything in place?
Like with a chain, it takes one bad link to make the whole thing fall apart. Figure out if any of your links are broken or missing. And don't commit resources until they're all in place and ready to go.
Image credit — Matthias Ripp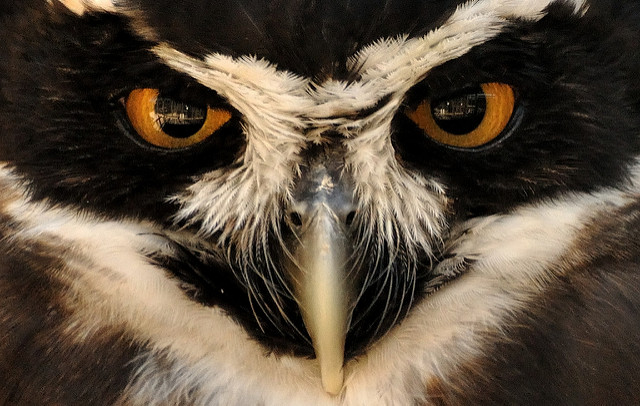 Artificial intelligence, 3D printing, robotics, autonomous cars – what do they have in common? In a word – learning.
Creativity, innovation and continuous improvement – what do they have in common? In a word – learning.
And what about lifelong personal development? Yup – learning.
Learning results when a system behaves differently than your mental model. And there four ways make a system behave differently. First, give new inputs to an existing system. Second, exercise an existing system in a new way (for example, slow it down or speed it up.) Third, modify elements of the existing system. And fourth, create a new system. Simply put, if you want a system to behave differently, you've got to change something.  But if you want to learn, the system must respond differently than you predict.
If a new system performs exactly like you expect, it isn't a new system. You're not trying hard enough.
When your prediction is different than how the system actually behaves, that is called error. Your mental model was wrong and now, based on the new test results, it's less wrong. From a learning perspective, that's progress.  But when companies want predictable results delivered on a predictable timeline, error is the last thing they want. Think about how crazy that is. A company wants predictable progress but rejects the very thing that generates the learning. Without error there can be no learning.
If you don't predict the results before you run the test, there can be no learning.
It's exciting to create a new system and put it through its paces. But it's not real progress – it's just activity. The valuable part, the progress part, comes only when you have the discipline to write down what you think will happen before you run the test. It's not glamorous, but without prediction there can be no error.
If there is no trial, there can be no error. And without error, there can be no learning.
Let's face it, companies don't make it easy for people to try new things. People don't try new things because they are afraid to be judged negatively if it "doesn't work."  But what does it mean when something doesn't work? It means the response of the new system is different than predicted. And you know what that's called, right? It's called learning.
When people are afraid to try new things, they are afraid to learn.
We have a language problem that we must all work to change. When you hear, "That didn't work.", say "Wow, that's great learning." When teams are told projects must be "on time, on spec and on budget", ask the question, "Doesn't that mean we don't want them to learn?"
But, the whole dynamic can change with this one simple question – "What did you learn?" At every meeting, ask "What did you learn?"  At every design review, ask "What did you learn?" At every lunch, ask "What did you learn?" Any time you interact with someone you care about, find a way to ask, "What did you learn?"
And by asking this simple question, the learning will take care of itself.
Image credit m.shattock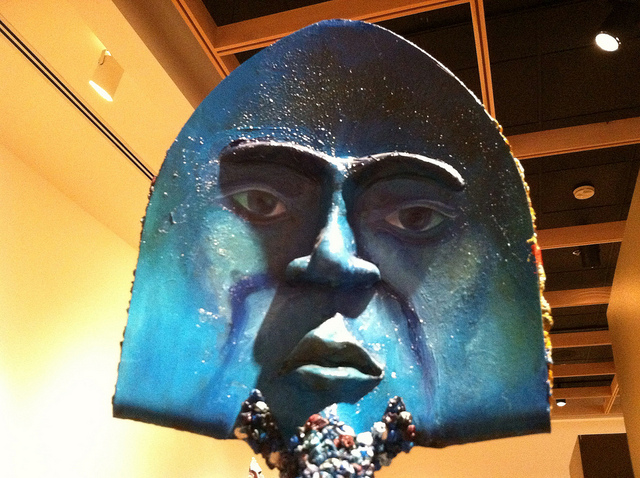 It's relatively straightforward to tell the difference between activities that are done well and those that are done poorly. Usually sub-par activities generate visual signals to warn us of their misbehavior. A bill isn't paid, a legal document isn't signed or the wrong parts are put in the box. Though the specifics vary with context, the problem child causes the work product to fall off the plate and make a mess on the floor.
We have tools to diagnose the fundamental behind the symptom. We can get to root cause. We know why the plate was dropped. We know how to define the corrective action and implement the control mechanism so it doesn't happen again. We patch up the process and we're up and running in no time. This works well when there's a well-defined in place, when process is asked to do what it did last time, when the inputs are the same as last time and when the outputs are measured like they were last time.
However, this linear thinking works terribly when the context changes. When the old processes are asked to do new work, the work hits the floor like last time, but the reason it hits the floor is fundamentally different. This time, it's not that an activity was done poorly. Rather, this time there's something missing altogether. And this time our linear-thinker toolbox won't cut it. Sure, we'll try with all our Six Sigma might, but we won't get to root cause. Six Sigma, lean and best practices can fix what's broken, but none of them can see what isn't there.
When the context changes radically, the work changes radically. New-to-company activities are required to get the new work done. New-to-industry tools are needed to create new value. And, sometimes, new-to-world thinking is the only thing that will do. The trick isn't to define the new activity, choose the right new tool or come up with the new thinking. The trick is to recognize there's something missing, to recognize there's something not there, to recognize there's a need for something new.  Whether it's an activity, a tool or new thinking, we've got to learn to see what's not there.
Now the difficult part – how to recognize there's something missing. You may think the challenging part is to figure out what's needed to fill the void, but it isn't.  You can't fill a hole until you see it as a hole. And once everyone agrees there's a hole, it's pretty easy to buy the shovels, truck in some dirt and get after it.  But if don't expect holes, you won't see them. Sure, you'll break your ankle, but you won't see the hole for what it is.
If the work is new, look for what's missing. If the problem is new, watch out for holes. If the customer is new, there will be holes. If the solution is new, there will be more holes.
When the work is new, you will twist your ankle. And when you do, grab the shovels and start to put in place what isn't there.
Image credit – Tony Atler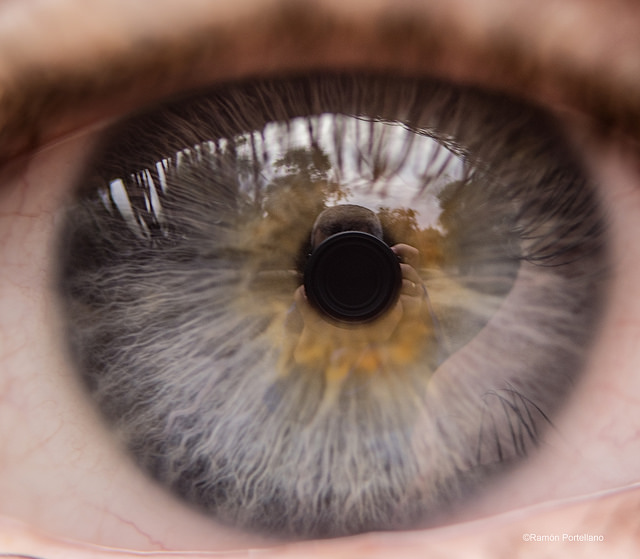 Doing new work takes gumption. But there are two problems with gumption. One, you've got to create it from within. Two, it takes a lot of energy to generate the gumption and to do that you've got to be physically fit and mentally grounded. Here are some words that may help.
Move from self-judging to self-loving. It makes a difference.
It's never enough until you decide it's enough. And when you do, you can be more beholden to yourself.
You already have what you're looking for. Look inside.
Taking care of yourself isn't selfish, it's self-ful.
When in doubt, go outside.
You can't believe in yourself without your consent.
Your well-being is your responsibility. And it's time to be responsible.
When you move your body, your mind smiles.
With selfish, you take care of yourself at another's expense. With self-ful, you take care of yourself because you're full of self-love.
When in doubt, feel the doubt and do it anyway.
If you're not taking care of yourself, understand what you're putting in the way and then don't do that anymore.
You can't help others if you don't take care of yourself.
If you struggle with taking care of yourself, pretend you're someone else and do it for them.
Image credit — Ramón Portellano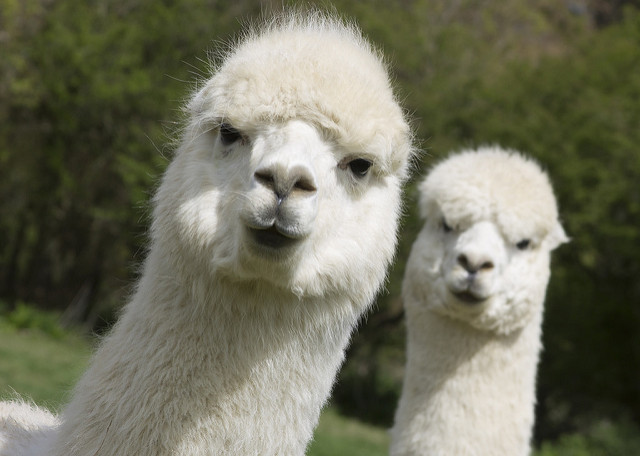 It's a challenge to prioritize and choose innovation projects. There are open questions on the technology, the product/service, the customer, the price and sales volume.  Other than that, things are pretty well defined.
But with all that, you've still go to choose.  Here are some questions that may help in your selection process
Is it big enough? The project will be long, expensive and difficult. And if the potential increase in sales is not big enough, the project is not worth starting. Think (Price – Cost) x Volume. Define a minimum viable increase in sales and bound it in time. For example, the minimum incremental sales is twenty five million dollars after five years in the market. If the project does not have the potential to meet those criteria, don't do the project. The difficult question – How to estimate the incremental sales five years after launch? The difficult answer – Use your best judgement to estimate sales based on market size and review your assumptions and predictions with seasoned people you trust.
Why you? High growth markets/applications are attractive to everyone, including the big players and the well-funded start-ups. How does your company have an advantage over these tough competitors? What about your company sets you apart? Why will customers buy from you? If you don't have good answers, don't start the project. Instead, hold the work hostage and take the time to come up with good answers. If you come up with good answers, try to answer the next questions. If you don't, choose another project.
How is it different? If the new technology can't distinguish itself over existing alternatives, you don't have a project worth starting.  So, how is your new offering (the one you're thinking about creating) better than the ones that can be purchased today? What's the new value to the customer? Or, in the lingo of the day, what is the Distinctive Value Proposition (DVP)? If there's no DVP, there's no project. If you're not sure of the DVP, figure that out before investing in the project. If you have a DVP but aren't sure it's good enough, figure out how to test the DVP before bringing the DVP to life.
Is it possible? Usually, this is where everyone starts. But I've listed it last, and it seems backward. Would you rather spend a year making it work only to learn no one wants it, or would you rather spend a month to learn the market wants it then a year making it work? If you make it work and no one wants it, you've wasted a year. If, before you make it work, you learn no one wants it, you've spent a month learning the right thing and you haven't spent a year working on the wrong thing. It feels unnatural to define the market need before making it work, but though it feels unnatural, it can block resources from working on the wrong projects.
There is no foolproof way to choose the best innovation projects, but these four questions go a long way. Create a one-page template with four sections to ask the questions and capture the answers. The sections without answers define the next work. Define the learning objectives and the learning activities and do the learning. Fill in the missing answers and you're ready to compare one project to another.
Sort the projects large-to-small by Is it big enough? Then, rank the top three by Why you? and How is it different?  Then, for the highest ranked project, do the work to answer Is it possible?
If it's possible, commercialize. If it's not, re-sort the remaining projects by Is it big enough? Why you? and How is it different? and learn if It is possible.
Image credit – Ben Francis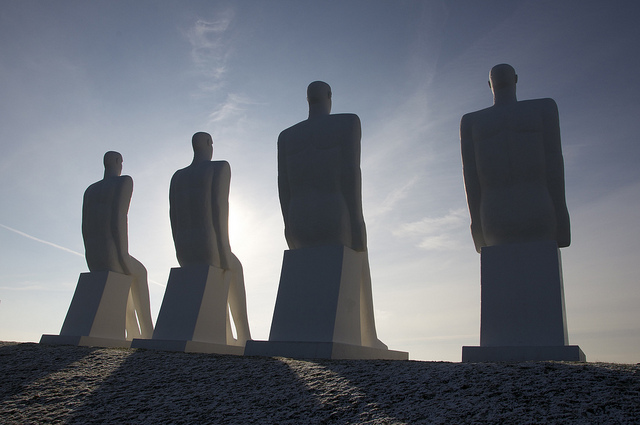 Innovation is a hot topic. Everyone wants to do it. And everyone wants a simple process that works step-wise – first this, then that, then success.
But Innovation isn't like that. I think it's more effective to think of innovation as a result. Innovation as something that emerges from a group of people who are trying to make a difference. In that way, Innovation is a people process. And like with all processes that depend on people, the Innovation process is fluid, dynamic, complex, and context-specific.
Innovation isn't sequential, it's not linear and cannot be scripted.. There is no best way to do it, no best tool, no best training, and no best outcome. There is no way to predict where the process will take you.  The only predictable thing is you're better off doing it than not.
The key to Innovation is good judgment. And the key to good judgment is bad judgment. You've got to get things wrong before you know how to get them right. In the end, innovation comes down to maximizing the learning rate. And the teams with the highest learning rates are the teams that try the most things and use good judgement to decide what to try.
I used to take offense to the idea that trying the most things is the most effective way. But now, I believe  it is. That is not to say it's best to try everything. It's best to try the most things that are coherent with the situation as it is, the market conditions as they are, the competitive landscape as we know it, and the the facts as we know them.
And there are ways to try things that are more effective than others. Think small, focused experiments driven by a formal learning objective and supported by repeatable measurement systems and formalized decision criteria. The best teams define end implement the tightest, smallest experiment to learn what needs to be learned. With no excess resources and no wasted time, the team wins runs a tight experiment, measures the feedback, and takes immediate action based on the experimental results.
In short, the team that runs the most effective experiments learns the most, and the team that learns the most wins.
It all comes down to choosing what to learn. Or, another way to look at it is choosing the right problems to solve. If you solve new problems, you'll learn new things. And if you have the sightedness to choose the right problems, you learn the right new things.
Sightedness is a difficult thing to define and a more difficult thing to hone and improve. If you were charged with creating a new business in a new commercial space and the survival of the company depended on the success of the project, who  would you want to choose the things to try? That person has sightedness.
Innovation is about people, learning, judgement and trust.
And innovation is more about why than how and more about who than what.
Image credit – Martin Nikolaj Christensen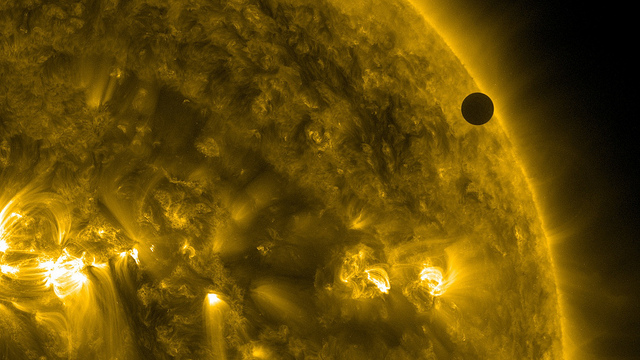 A culture that demands predictable results cannot innovate.  No one will have the courage to do work with the requisite level of uncertainty and all the projects will build on what worked last time.  The only predictable result – the recipe will be wildly successful right up until the wheels fall off.
You can't do work in a new area and deliver predictable results on a predictable timetable. And if your boss asks you to do so, you're working for the wrong person.
When it comes to innovation, "ecosystem," as a word, is unskillful. It doesn't bound or constrain, nor does it show the way. How about a map of the system as it is? How about defined boundaries? How about the system's history? How about the interactions among the system elements? How about a fitness landscape and the system's disposition? How about the system's reason for being? The next evolution of the system is unpredictable, even if you call it an ecosystem.
If you can't tolerate unpredictability, you can't tolerate innovation.
Innovation isn't about reducing risk. Innovation is about maximizing learning rate.  And when all things go as predicted, the learning rate is zero. That's right. Learning decreases when everything goes as planned. Are you sure you want predictable results?
Predictable growth in stock price can only come from smartly trying the right portfolio of unpredictable projects.  That's a wild notion.
Innovation runs on the thoughts, feelings, emotions and judgement of people and, therefore, cannot be predictable. And if you try to make it predictable, the best people, the people that know the drill, will leave.
The real question that connects innovation and predictability: How to set the causes and conditions for people to try things because the results are unpredictable?
With innovation, if you're asking for predictability, you're doing it wrong.
Image credit: NASA Goddard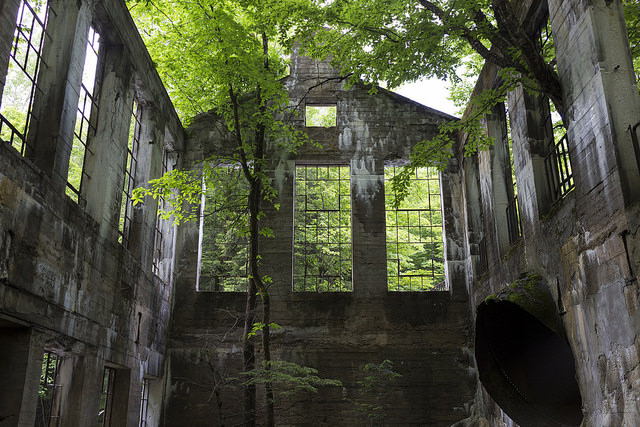 If you're trying to innovate within a successful company, I have one word for you: Don't.
You can't compete with the successful business teams that pay the bills because paying the bills is too important.  No one in their right mind should get in the way of paying them.  And if you do put yourself in the way of the freight train that pays the bills you'll get run over.  If you want to live to fight another day, don't do it.
If an established business has been growing three percent year-on-year, expect them to grow three percent next year. Sure, you can lather them in investment, but expect three and a half percent. And if they promise six percent, don't believe them. In fairness, they truly expect they can grow six percent, but only because they're drinking their own Cool-Aid.
Rule 1: If they're drinking their own Cool-Aid, don't believe them.
Without a cataclysmic problem that threatens the very existence of a successful company, it's almost impossible to innovate within its four walls. If there's no impending cataclysm, you have two choices: leave the four walls or don't innovate.
It's great to work at successful company because it has a recipe that worked.  And it sucks to work at a successful company because everyone thinks that tired old recipe will work for the next ten years. Whether it will work for the next ten or it won't, it's still a miserable place to work if you want to try something new. Yes, I said miserable.
What's the one thing a successful company needs? A group of smart people who are actively dissatisfied with the status quo. What's the one thing a successful company does not tolerate? A group of smart people who are actively dissatisfied with the status quo.
Some experts recommend leveraging (borrowing) resources from the established businesses and using them to innovate. If the established business catches wind that their borrowed resources will be used to displace the status quo, the resources will mysteriously disappear before the innovation project can start. Don't try to borrow resources from established businesses and don't believe the experts.
Instead of competing with established businesses for resources, resources for innovation should be allocated separately. Decide how much to spend on innovation and allocate the resources accordingly. And if the established businesses cry foul, let them.
Instead of borrowing resources from established businesses to innovate, increase funding to the innovation units and let them buy resources from outside companies. Let them pay companies to verify the Distinctive Value Proposition (DVP); let them pay outside companies to design the new product; let them pay outside companies to manufacture the new product; and let them pay outside companies to sell it.  Sure, it will cost money, but with that money you will have resources that put their all into the design, manufacture and sale of the innovative new offering. All-in-all, it's well worth the money.
Don't fall into the trap of sharing resources, especially if the sharing is between established businesses and the innovative teams that are charged with displacing them. And don't fall into the efficiency trap. Established businesses need efficiency, but innovative teams need effectiveness.
It's not impossible to innovate within a successful company, but it is difficult. To make it easier, error on the side of doing innovation outside the four walls of success. It may be more expensive, but it will be far more effective.  And it will be faster. Resources borrowed from other teams work the way they worked last time. And if they are borrowed from a successful team, they will work like a successful team. They will work with loss aversion. Instead of working to bring something to life they will work to prevent loss of what worked last time. And when doing work that's new, that's the wrong way to work.
The best way I know to do innovation within a successful company is to do it outside the successful company.
Image credit – David Doe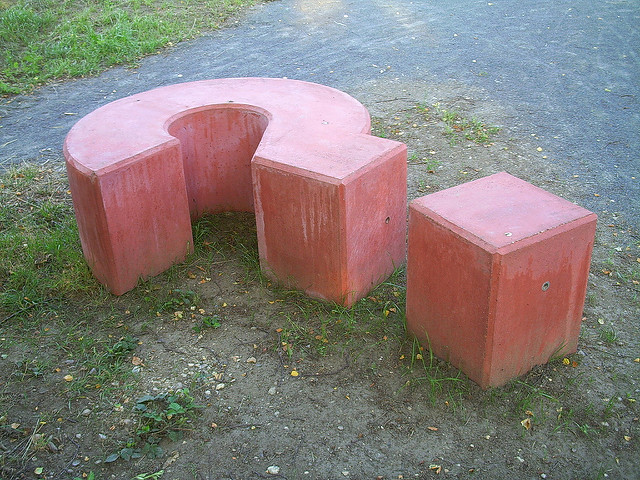 Here are some important questions for innovation.
What's the Distinctive Value Proposition? The new offering must help the customer make progress. How does the customer benefit? How is their life made easier? How does this compare to the existing offerings? Summarize the difference on one page. If the innovation doesn't help the customer make progress, it's not an innovation.
Is it too big or too small?  If the project could deliver sales growth that would dwarf the existing sales numbers for the company, the endeavor is likely too big.  The company mindset and philosophy would have to be destroyed.  Are you sure you're up to the challenge? If the project could deliver only a small increase in sales, it's likely not worth the time and expense.  Think return on investment.  There's no right answer, but it's important to ask the question and set the limits for too big and too small.  If it could grow to 10% of today's sales numbers, that's probably about right.
Why us? There's got to be a reason why you're the right company to do this new work.  List the company's strengths that make the work possible. If you have several strengths that give you an advantage, that's great.  And if one of your weaknesses gives you an advantage, that works too. Step on the accelerator.  If none of your strengths give you an advantage, choose another project.
How do we increase our learning rate? First thing, define Learning Objectives (LOs). And once defined, create a plan to achieve them quickly.  Here's a hint. Define what it takes to satisfy the LOs. Here's another hind. Don't build a physical prototype. Instead, create a website that describes the potential offering and its value proposition and ask people if they want to buy it. Collect the data and refine the offering based on your learning. Or, create a one-page sales tool and show it to ten potential customers. Define your learning and use the learning to decide what to do next.
Then what? If the first phase of the work is successful, there must be a then what. There must be an approved plan (funding, resources) for the second phase before the first phase starts.  And the same thing goes for the follow-on phases. The easiest way to improve innovation effectiveness is avoid starting phase one of projects when their phase two is unfunded. The fastest innovation project is the wrong one that never starts.
How do we start? Define how much money you want to spend. Formalize your business objectives.  Choose projects that could meet your business objectives. Free up your best people. Learn as quickly as you can.
Image credit — Alexander Henning Drachmann