Archive for the 'Innovation' Category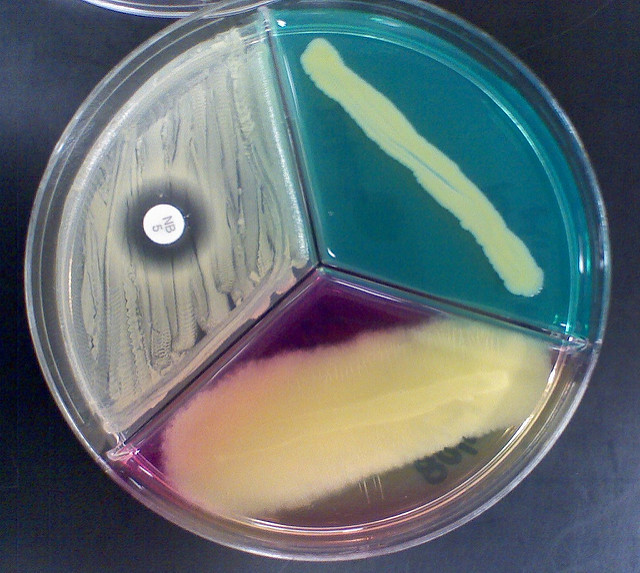 Much like living organisms continually evolve to secure their place in the future, technological systems can be thought to display similar evolutionary behavior.  Viruses mutate so some of them can defeat the countermeasures of their host and live to fight another day. Technological systems, as an expression of a company's desire to survive, evolve to defeat the competition and live to pay another dividend.
There are natural limits to evolutionary success in any single direction.  When one trait is improved it pushes on the natural limits imposed by the environment.  For example, a bacterium let loose in a friendly Petri dish will replicate until it eats all the food in the dish. Or, on a longer timescale, if the mass of a bird increases over generations when its food source is plentiful, the bird will get larger but will also get less agile. The predators who couldn't catch the fast, little bird of old can easily catch and eat the sluggish heavyweight. In that way, there's an edge condition created by the environmental Petri dishes and predators.  And it's the same with technological systems.
Companies and their technological systems evolve within their competitive environment by scanning the fitness landscape and deciding where to try to improve.  The idea is to see preferential lines of improvement and create new technologies to take advantage of them.  Like their smaller biological counterparts, companies are minimum energy creatures and want to maximize reward (profit) with minimum effort (expense) and will continue to leverage successful lines of evolution until it senses diminishing returns.
The diminishing returns are a warning sign that the company is approaching an edge condition (a Petri dish of a finite size). In landscape lingo, there's a cliff on the horizon. In technology lingo, the rate of improvement of the technology is slowing.  In either language, the edge is near and it's time to evolve in a new direction because this current one is out of gas.
Like the bird whose mass increases over the generations when food is readily available, companies also get fat and slow when they successfully evolve in a single direction for too long.  And like the bird, they get eaten by a more agile competitor/predator. And just as the replication rate of the bacterium accelerates as the food in the Petri dish approaches zero, a company that doesn't react to a slowing rate of technological improvement is sure to outlive its business model.
Biology and technology are similar in that they try new things (create variants of themselves) in order to live another day.  But there's a big difference – where biology is blind (it doesn't know what will work and what won't), technology is sighted (people that create use their understanding to choose the variants they think will work best).  And another difference is that biological evolution can build only on viable variants where technology can use mental models as scaffolds to skip non-viable embodiments to cross a chasm.
There's no need to fall off the cliff.  As a leading indicator, monitor the rate of improvement of your technology.  If its rate of improvement is still accelerating, it's time to develop the next line of evolution. If its rate is declining, you waited too long. It's time to double down on two new lines of evolution because you're behind the curve. And remember, like with the population of bacteria in the Petri dish, sales will keep growing right up until the business model runs out of food or a competitor eats you.
Image credit — Amanda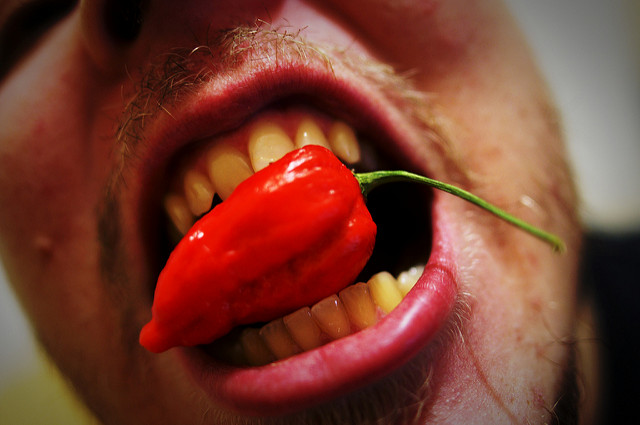 When it's time to create something new, most people try to imagine the future and then put a plan together to make it happen.  There's lots of talk about the idealize future state, cries for a clean slate design or an edict for a greenfield solution.  Truth is, that's a recipe for disaster. Truth is, there is no such thing as a clean slate or green field. And because there are an infinite number of future states, it's highly improbable your idealized future state is the one the universe will choose to make real.
To create something new, don't look to the future. Instead, sit in the present and understand the system as it is. Define the major elements and what they do.  Define connections among the elements.  Create a functional diagram using blocks for the major elements, using a noun to name each block, and use arrows to define the interactions between the elements, using a verb to label each arrow. This sounds like a complete waste of time because it's assumed that everyone knows how the current state system behaves.  The system has been the backbone of our success, of course everyone knows the inputs, the outputs, who does what and why they do it.
I have created countless functional models of as-is systems and never has everyone agreed on how it works.  More strongly, most of the time the group of experts can't even create a complete model of the as-is system without doing some digging. And even after three iterations of the model, some think it's complete, some think it's incomplete and others think it's wrong. And, sometimes, the team must run experiments to determine how things work.  How can you imagine an idealized future state when you don't understand the system as it is?  The short answer – you can't.
And once there's a common understanding of the system as it is, if there's a call for a clean sheet design, run away.  A call for a clean sheet design is sure fire sign that company leadership doesn't know what they're doing.  When creating something new it's best to inject the minimum level of novelty and reuse the rest (of the system as it is).  If you can get away with 1% novelty and 99% reuse, do it.  Novelty, by definition, hasn't been done before. And things that have never been done before don't happen quickly, if they happen at all. There's no extra credit for maximizing novelty. Think of novelty like ghost pepper sauce – a little goes a long way.  If you want to know how to handle novelty, imagine a clean sheet design and do the opposite.
Greenfield designs should be avoided like the plague. The existing system has coevolved with its end users so that the system satisfies the right needs, the users know how to use the system and they know what to expect from it.  In a hand-in-glove way, the as-is system is comfortable for end users because it fits them.  And that's a big deal.  Any deviation from baseline design (novelty) will create discomfort and stress for end users, even if that novelty is responsible for the enhancement you're trying to deliver.  Novelty violates customer expectations and violating customer expectations is a dangerous game. Again, when you think novelty, think ghost peppers. If you want to know how to handle novelty, imagine a green field and do the opposite.
This approach is not incrementalism.  Where you need novelty, inject it.  And where you don't need it, reuse. Design the system to maximize new value but do it with minimum novelty.  Or, better still, offer less with far less. Think 90% of the value with 10% of the cost.
Image credit – Laurie Rantala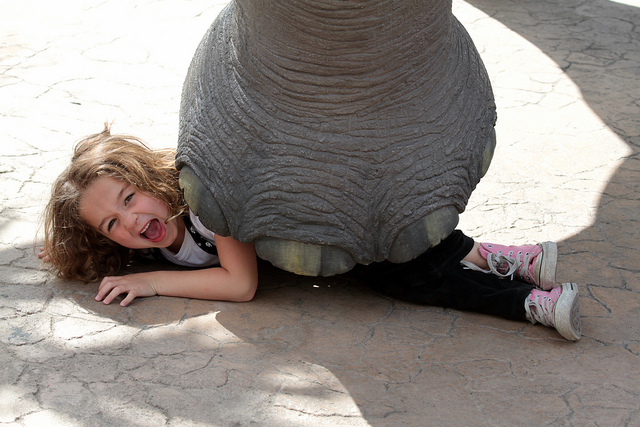 If you don't have a problem, you've got a big problem.
It's important to know where a problem happens, but also when it happens.
Solutions are 90% defining and the other half is solving.
To solve a problem, you've got to understand things as they are.
Before you start solving a new problem, solve the one you have now.
It's good to solve your problems, but it's better to solve you customers' problems.
Opportunities are problems in sheep's clothing.
There's nothing worse than solving the wrong problem – all the cost with none of the solution.
When you're stumped by a problem, make it worse then do the opposite.
With problem definition, error on the side of clarity.
All problems are business problems, unless you care about society's problems.
Odds are, your problem has been solved by someone else.  Your real problem is to find them.
Define your problem as narrowly as possible, but no narrower.
Problems are not a sign of weakness.
Before adding something to solve the problem, try removing something.
If your problem involves more than two things, you have more than one problem.
The problem you think you have is never the problem you actually have.
Problems can be solved before, during or after they happen and the solutions are different.
Start with the biggest problem, otherwise you're only getting ready to solve the biggest problem.
If you can't draw a closeup sketch of the problem, you don't understand it well enough.
If you have an itchy backside and you scratch you head, you still have an itch. And it's the same with problems.
If innovation is all about problem solving and problem solving is all about problem definition, well, there you have it.
Image credit – peasap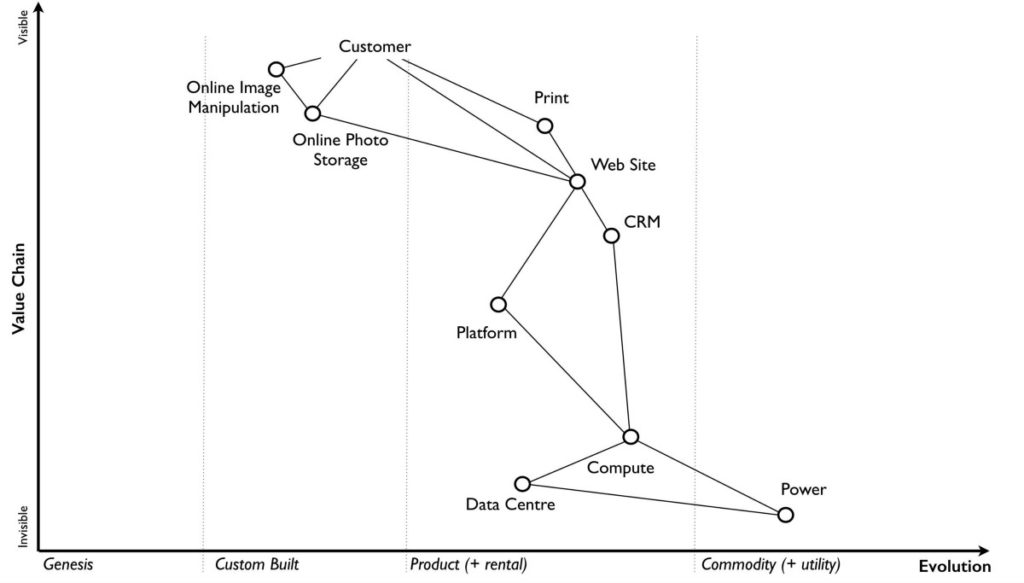 How do you know when it's time to reinvent your product, service or business model? If you add ten units of energy and you get less in return than last time, it's time to work in new design space.  If improvement in customer goodness (e.g., miles per gallon in a car) has slowed or stopped, it's time to seek a new fuel source.  If recent patent filings are trivial enhancements that can be measured only with a large sample sizes and statistical analysis, the party is over.
When there's so many new things to work on, how do you choose the next project? When you're lost, you look at a map. And when there is no map, you make one.  The first bit of work is defined by the holes in the first revision of your map.  And once the holes are filled and patched, the next work emerges from the map itself. And, in a self-similar way, the next work continually emerges from the previous work until the project finishes.
But with so much new territory, how do you choose the right new territory to map?  You don't.  Before there's a need to map new territory, you must map the current territory.  What you'll learn is there are immature areas that, when made mature, will deliver new value to customers.  And you'll also learn the mature areas that must be blown up and replaced with infant solutions that will ultimately create the next evolution of your business.  And as you run thought experiments on your map – projecting advancements on the various elements – the right new territory will emerge.  And here's a hint – the right new solutions will be enabled by the newly matured elements of the map.
But how do you predict where the right new solutions will emerge?  I can't tell you that.  You are the experts, not me.  All I can say is, make the maps and you'll know.
And when I say maps, I mean Wardely Maps – here's a short video (go to 4:13 for the juicy bits).
Image credit – Simon Wardley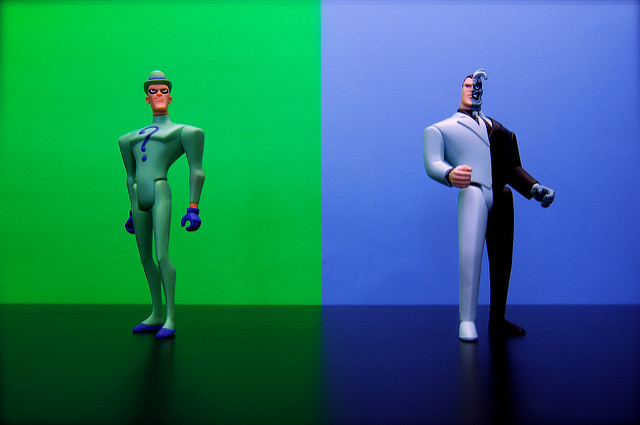 Innovation isn't a thing in itself.  Companies need to meet their growth objectives and innovation is the word experts use to describe the practices and behaviors they think will maximize the likelihood of meeting those growth objectives. Innovation is a catchword phrase that has little to no meaning.  Don't ask about innovation, ask how to meet your business objectives. Don't ask about best practices, ask how has your company been successful and how to build on that success.  Don't ask how the big companies have done it – you're not them.  And, the behaviors of the successful companies are the same behaviors of the unsuccessful companies. The business books suffer from selection bias. You can't copy another company's innovation approach. You're not them.  And your project is different and so is the context.
With innovation, the biggest waste of emotional energy is quest for (and arguments around) best practices.  Because innovation is done in domains of high ambiguity, there can be no best practices. Your project has no similarity with your previous projects or the tightest case studies in the literature. There may be good practice or emergent practice, but there can be no best practice. When there is no uncertainty and no ambiguity, a project can use best practices.  But, that's not innovation.  If best practices are a strong tenant of your innovation program, run away.
The front end of the innovation process is all about choosing projects. If you want to be more innovative, choose to work on different projects. It's that simple. But, make no mistake, the principle may be simple the practice is not. Though there's no acid test for innovation, here are three rules to get you started. (And if you pass these three tests, you're on your way.)
If you've done it before, it's not innovation.
If you know how it will turn out, it's not innovation.
If it doesn't scare the hell out of you, it's not innovation.
Once a project is selected, the next cataclysmic waste of time is the construction of a detailed project plan.  With a well-defined project, a well-defined project plan is a reasonable request.  But, for an innovation project with a high degree of ambiguity, a well-defined project plan is impossible.  If your innovation leader demands a detailed project plan, it's usually because they are used running to well-defined continuous improvement projects.  If for your innovation projects you're asked for a detailed project plan, run away.
With innovation projects, you can define step 1.  And step 2? It depends.  If step 1 works, modify step 2 based on the learning and try step 2.  And if step 1 doesn't work, reformulate step 1 and try again. Repeat this process until the project is complete.  One step at a time until you're done.
Innovation projects are unpredictable.  If your innovation projects require hard completion dates, run away.
Innovation projects are all about learning and they are best defined and managed using Learning Objectives (LOs). Instead of step 1 and step 2, think LO1 and LO2.  Though there's little written about LOs, there's not much to them.  Here's the taxonomy of a LO: We want to learn if [enter what you want to learn].  Innovation projects are nothing more than a series of interconnected LOs.  LO2 may require the completion of LO1 or L1 and LO2 could be done in parallel, but that's your call. Your project plan can be nothing more than a precedence diagram of the Learning Objectives.  There's no need for a detailed Gantt chart. If you're asked for a detailed Gantt chart, you guessed it – run away.
The Learning Objective defines what you learn, how you want to learn, who will do the learning and when they want to do it.  The best way to track LOs is with an Excel spreadsheet with one tab for each LO.  For each LO tab, there's a table that defines the actions, who will do them, what they'll measure and when they plan to get the actions done. Since the tasks are tightly defined, it's possible to define reasonable dates.  But, since there can be a precedence to the LOs (LO2 depends on the successful completion of LO1), LO2 can be thought of a sequence of events that start when LO1 is completed.  In that way, an innovation project can be defined with a single LO spreadsheet that defines the LOs, the tasks to achieve the LOs, who will do the tasks, how success will be determined and when the work will be done. If you want to learn how to do innovation, learn how to use Learning Objectives.
There are more element of innovation to discuss, for example how to define customer segments, how to identify the most important problems, how to create creative solutions, how to estimate financial value of a project and how to go to market.  But, those are for another post.
Until then, why not choose a project that scares you, define a small set of Learning Objectives and get going?
Image credit – JD Hancock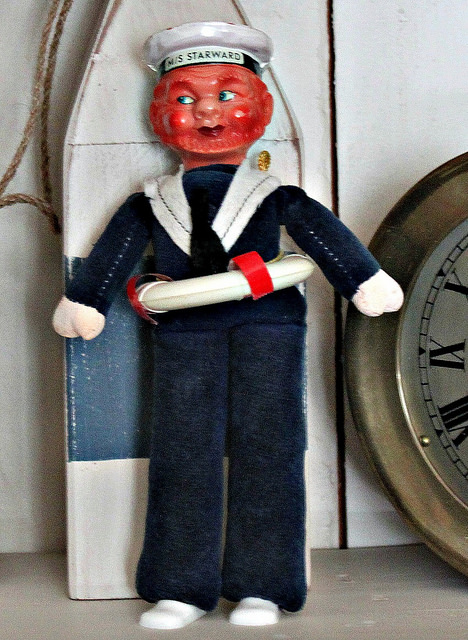 Innovation is all about learning.  And if the objective of innovation is learning, why not start with learning objectives?
Here's a recipe for learning: define what you want to learn, figure how you want to learn, define what you'll measure, work the learning plan, define what you learned and repeat.
With innovation, the learning is usually around what customers/users want, what new things (or processes) must be created to satisfy their needs and how to deliver the useful novelty to them.  Seems pretty straightforward, until you realize the three elements interact vigorously.  Customers' wants change after you show them the new things you created. The constraints around how you can deliver the useful novelty (new product or service) limit the novelty you can create.  And if the customers don't like the novelty you can create, well, don't bother delivering it because they won't buy it.
And that's why it's almost impossible to develop a formal innovation process with a firm sequence of operations.  Turns out, in reality the actual process looks more like a fur ball than a flow chart. With incomplete knowledge of the customer, you've got to define the target customer, knowing full-well you don't have it right. And at the same time, and, again, with incomplete knowledge, you've got to assume you understand their problems and figure out how to solve them.  And at the same time, you've got to understand the limitations of the commercialization engine and decide which parts can be reused and which parts must be blown up and replaced with something new.  All three explore their domains like the proverbial drunken sailor, bumping into lampposts, tripping over curbs and stumbling over each other.  And with each iteration, they become less drunk.
If you create an innovation process that defines all the if-then statements, it's too complicated to be useful.  And, because the if-thens are rearward-looking, they don't apply the current project because every innovation project is different. (If it's the same as last time, it's not innovation.)  And if you step up the ladder of abstraction and write the process at a high level, the process steps are vague, poorly-defined and less than useful.  What's a drunken sailor to do?
Define the learning objectives, define the learning plan, define what you'll measure, execute the learning plan, define what you learned and repeat.
When the objective is learning, start with the learning objectives.
Image credit Jean L.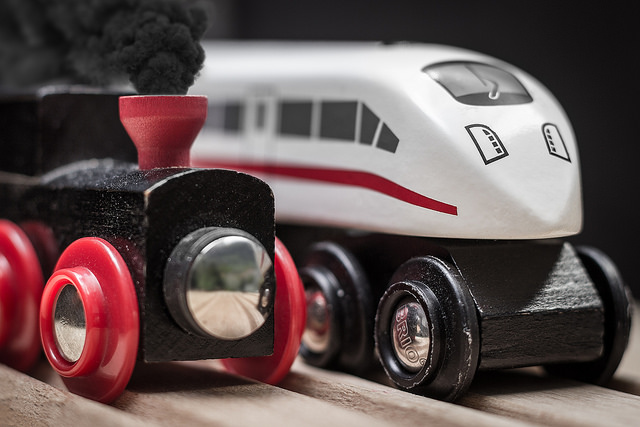 Before there is something new to see, there is just a good idea worthy of a prototype.  And before there can be good ideas there are a whole flock of bad ones. And until you have enough self confidence to have bad ideas, there is only the status quo. Creating something from nothing is difficult.
New things are new because they are different than the status quo. And if the status quo is one thing, it's ruthless in desire to squelch the competition. In that way, new ideas will get trampled simply based on their newness. But also in that way, if your idea gets trampled it's because the status quo noticed it and was threatened by it.  Don't look at the trampling as a bad sign, look at it as a sign you are on the right track. With new ideas there's no such thing as bad publicity.
The eureka moment is a lie. New ideas reveal themselves slowly, even to the person with the idea. They start as an old problem or, better yet, as a successful yet tired solution. The new idea takes its first form when frustration overcomes intellectual inertia a strange sketch emerges on the whiteboard. It's not yet a good idea, rather it's something that doesn't make sense or doesn't quite fit.
The idea can mull around as a precursor for quite a while. Sometimes the idea makes an evolutionary jump in a direction that's not quite right only to slither back to it's unfertilized state.  But as the environment changes around it, the idea jumps on the back of the new context with the hope of evolving itself into something intriguing.  Sometimes it jumps the divide and sometimes it slithers back to a lower energy state.  All this happens without conscious knowledge of the inventor.
It's only after several mutations does the idea find enough strength to make its way into a prototype. And now as a prototype, repeats the whole process of seeking out evolutionary paths with the hope of evolving into a product or service that provides customer value. And again, it climbs and scratches up the evolutionary ladder to its most viable embodiment.
Creating something new from scratch is difficult. But, you are not alone. New ideas have a life force of their own and they want to come into being. Believe in yourself and believe in your ideas. Not every idea will be successful, but the only way to guarantee failure is to block yourself from nurturing ideas that threaten the status quo.
Image credit – lost places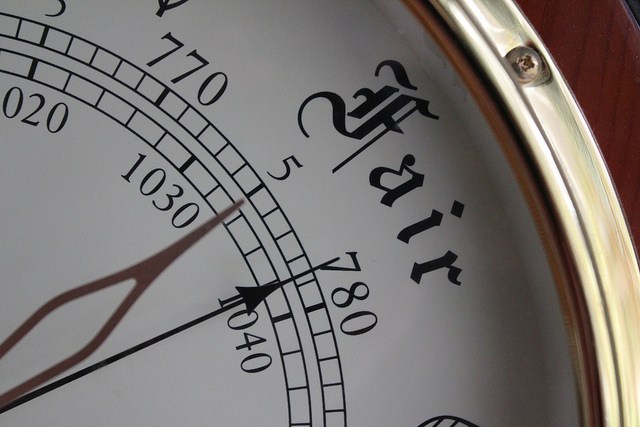 Novelty, or newness, can be a great way to assess the status of things.  The level of novelty is a barometer for the level of uncertainty and unpredictability.  If you haven't done it before, it's novel and you should expect the work to be uncertain and unpredictable. If you've done it before, it's not novel and you should expect the work to go as it did last time. But like the barometer that measures a range of atmospheric pressures and gives an indication of the weather over the next hours, novelty ranges from high to low in small increments and so does the associated weather conditions.
Barometers have a standard scale that measures pressure.  When the summer air is clear and there are no clouds, the atmospheric pressure is high and on the rise and you should put on sun screen.  When it's hurricane season and super-low system approaches, the drops to the floor and you should evacuate.  The nice thing about barometers is they are objective. On all continents, they can objectively measure the pressure and display it. No judgement, just read the scale. And regardless of the level of pressure and the number of times they measure it, the needle matches the pressure.  No Kentucky windage.  But novelty isn't like that.
The only way to predict how things will go based on the level of novelty is to use judgement.  There is no universal scale for novelty that works on all projects and all continents.  Evaluating the level of novelty and predicting how the projects will go requires good judgement. And the only way to develop good judgment is to use bad judgment until it gets better.
All novelty isn't created equal. And that's the trouble.  Some novelty has a big impact on the weather and some doesn't.  The trick is to know the difference.  And how to tell the difference? If when you make a change in one part of the system (add novelty) and the novelty causes a big change in the function or operation of the system, that novelty is important. The system is telling you to use a light hand on the tiller. If the novelty doesn't make much difference in system performance, drive on. The trick is to test early and often – simple tests that give thumbs-up or thumbs-down results.  And if you try to run a test and you can't get the test to run at all, there's a hurricane is on the horizon.
When the work is new, you don't really know which novelty will bite you. But there's one rule: all novelty will bite you until proven otherwise.  Make a list of the novel elements of the and test them crudely and quickly.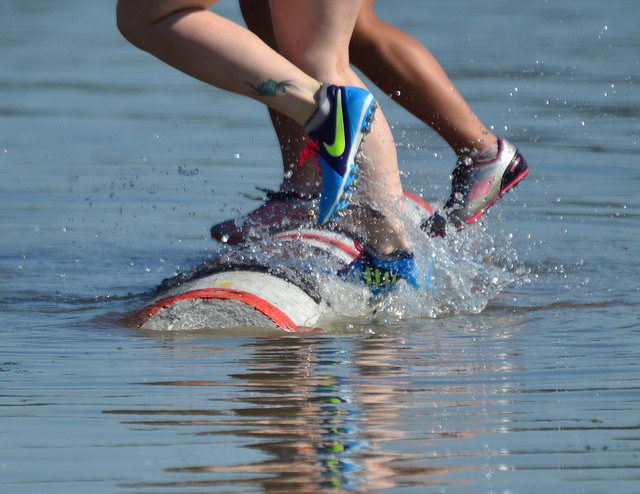 When you push, you make it easy for people resist. When you break trail, you make it easy for them to follow.
Efficiency is overrated, especially when it interferes with effectiveness.  Make it easy for effectiveness to carry the day.
You can push people off a cliff or build them a bridge to the other side. Hint – the bridge makes it easy.
Even new work is easy when people have their own reasons for doing it.
Making things easier is not easy.
Don't tell people what to do.  Make it easy for them to use their good judgement.
Set the wrong causes and conditions and creativity screeches to a halt.  Set the right ones and it flows easily. Creativity is a result.
Don't demand that people pull harder, make it easier for them to pull in the same direction.
Activity is easy to demonstrate and progress isn't.  Figure out how to make progress easier to demonstrate.
The only way to make things easier is to try to make them easier.
Image credit – Richard Hurd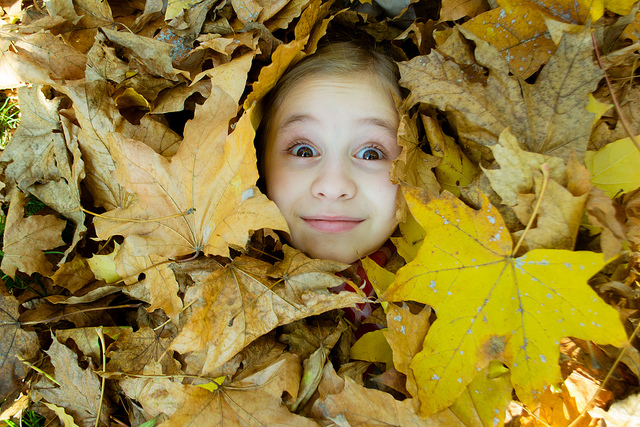 There's disagreement on what is creative, innovative and disruptive. And there is no set of hard criteria to sort concepts into the three categories. Stepping back a bit, a lesser but still important sorting is an in-or-out categorization. Though not as good as discerning among the three, it is useful to decide if a new concept is in (one of the three) or out (not).
The closest thing to an acid test is assessment of the emotional response generated by a new concept. Here are some responses that I consider tell-tail signs of powerful ideas/concepts worthy of the descriptors creative, innovative, or disruptive.
When first shown, a prototype creates fear and defensiveness. The fear signals that the prototype threatens the status quo and defensiveness is objective evidence of the fear.
When first explained, a new concept creates anger and aggression. Because the concept doesn't play by the rules, it disrespects everything holy, and the unfairness spawns indigence.
After some time, the dismissive comments about the new prototype fade and turn to discussions colored by deep sadness as the gravity of the situation hits home.
But the best leading indicator is surprise.  When a test result doesn't match your expectations, it generates surprise. And since your expectations are built on your mental models, surprising concepts contradict your mental models. And since your mental models are formed by successful experiences, prototypes that create surprise violate previous success.
If you're surprised by a new concept, it's worth a deeper look. If you're not surprised, move on.
If you're not tolerant of surprise, you should be. And if you are tolerant of surprise, it's time to become fervent.
Image credit – Raul Pop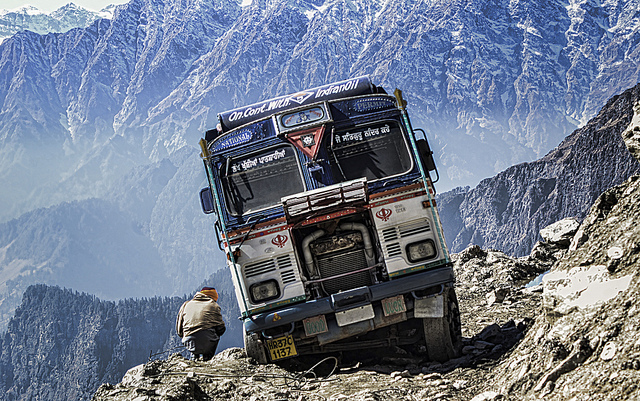 With innovation, novel solutions pay the bills – a new solution provides new value for the customer and the customer buys it from you.  The trick, however, is to come up with novel solutions.  To improve the rate and quality of novel solutions, there's usually a focus on new tools, new problem-solving methods and training on both. The idea is get better at moving from problem to solution.  There's certainly room for improvement in our problem-solving skills, but I think the pot of gold is hidden elsewhere.
Because novel solutions reside in uncharted design space, it follows that novel solutions will occur more frequently if the problem-solvers are pointed toward new design space.  And to make sure they don't solve in the tired, old design space of success, constraints are used to wall it off.  Rule 1 – point the solvers toward new design space. Rule 2 – wall off the over-planted soil of success.
The best way to guide the problems solvers toward fertile design space is to create different problems for them to solve. And this guide-the-solvers thinking is a key to the success of the IBE (Innovation Burst Event), where Design Challenges are created in a way that forces the solvers from the familiar. And it's these Design Challenges that ARE the new problems that bring the new solutions.  And to wall off old design space, the Design Challenges use creatively curated constraints to make it abundantly clear that old solutions won't cut it.
Before improving the back-end problem solving process, why not change the front- end problem selecting process?
Chose to solve different problems, then learn to solve them differently.
Image credit – Rajarshi MITRA