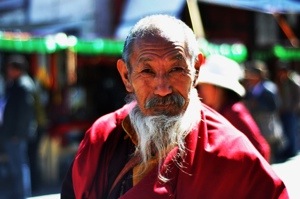 If you were given a choice – for the same number of hours worked you get 20% more money, or for 20% fewer hours worked you get the same money – which would you choose?
In real life it would not go that way, but set that aside for a moment. It's a thought experiment, a choice between theoretical options as it assumes you'll actually work the same hours for the extra money and assumes you'll actually work less and get paid the same. If you actually had the choice, which would you choose?
To me it comes down to two questions: If you had more money, what would you actually do with it? And, if you had more free time, what would you actually do with it? But these questions aren't theoretical. No kidding, with your current lifestyle, with your existing priorities, with how you live your life, what would you do with more money and what would you do with more time?
With more money, would you pay off some bills, buy some new stuff, save for college, go on vacation, donate to charity? With the money some well-worn options come quickly to mind. Would 20% more money make a substantial difference in your life, or would you slowly ratchet up your spending so the extra money is no longer extra, but essential?
With more time, what would you do? What are the top three that jump immediately into your brain? I think this one's tougher. If instead of five days a week you worked four, what would that day off look like? If you had every Friday off (in addition to your existing vacation days), what would you do? Sure, for the first four Fridays you'd catch up on your sleep, but then what? The time-money seesaw is so lopsided, we don't know even how to think about this.
I think the best use of your extra time would be to figure out what to do with your extra time. What if on your fifth Friday, with your sleep deficit behind you, you did nothing? I mean nothing in the true sense – you get up at your regular time, eat breakfast, shower up, and do nothing. I mean eight hours with no electronics, no laptop, no video games, no TV, no books, no phones, where it's just you and your tedious thoughts? Actually, I think that would be too much time with yourself, and one hour a week would be enough to set you on your path.
Before you can decide what you'd do with your extra time, you have to figure out what you want from life and why you want it. And to do that, you need to allocate a regular time to sit and do nothing. And you don't even have to think about what you want and why you want it. If you sit, it will find you.
Truth is you don't need an extra day off every week to carve out an hour and sit quietly. But if you do sit quietly you will figure out what you want out of life and why you want it and then you will come up with some wonderful new ways to spend your time. And because those wonderful new things will be deeply grounded in what you want out of your life – you'll create the time to actually do them.
We're clear what our money will buy, but less clear on what our time is worth. You're one hour away from tipping the balance and clearing things up.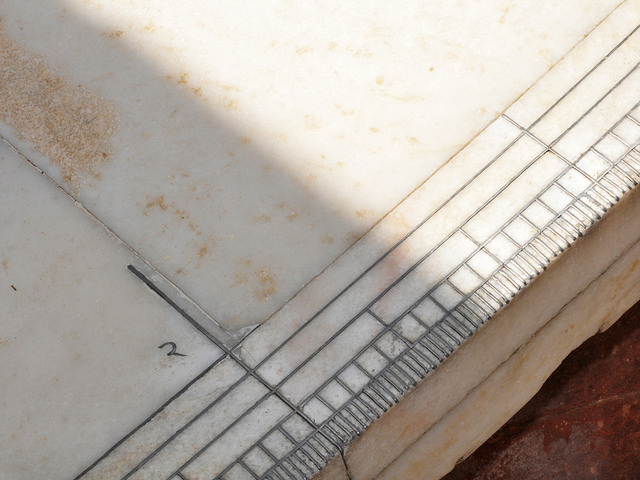 There are many flavors of innovation – incremental, disruptive, and seven flavors in between. And there is lots of argument about the level of innovation – mine's radical and yours isn't; that's just improving what we already have; that's too new – no one will ever buy it. We want to label the work in order to put it in the right bucket, to judge if we're doing the right work. But the labels get in the way – they're loaded with judgments, both purrs and snarls.
Truth is, innovation work falls on a continuum of newness and grouping them makes little sense. And, it's not just newness that matters – it's how the newness fits (or doesn't) within the context of how things happen today and how customers think they should happen tomorrow. So what to do?
Customers notice the most meaningful innovations, and they notice the most meaningful ones before the less meaningful. Evaluate the time it takes a customer to notice the innovation and there may be hope to evaluate the importance of the innovation.
The technology reduces cost, and at the end of the month when the numbers are rolled up the accountants can see the improvement. This is real improvement, but there's a significant lag and the people doing the work don't see it as meaningful. This one's a tough sell – buy this new thing, train on it, use it for three months, and if you keep good records and do some nifty statistics you'll see an improvement.
The technology reduces scrap, and at the end of the week the scrap bin will be half full instead of fully full. Scrap is waste and waste reduction is real improvement. This is an easier sell – buy it and train on it and at the end of the week you'll notice a reduction in scrap. This is important but only to those who are measured on scrap. And today the scrap is emptied every week, now we can empty it every other week. The time to notice is reduced, but the impact may not be there.
The technology increases throughput, and at the end of the shift the bins will be fuller than full. Here – try it for a shift and see what you think. If you like it, you can buy it. I'll be back tomorrow with a quote. This is noticeable within eight hours. And at the end of eight hours there are more things that can be sold. That's real money, and real money gets noticed.
The technology makes the product last two hours instead of one. Here – try it for a couple hours. I'll go get a coffee and come back and see what you think. You won't have to stop the machine nearly as often and you'll put more parts into finished goods inventory. The technology gets noticed within two hours and the purchase order is signed in three.
Where the old technology was load, this is quiet. Don't bother with ear protection, just give it a go. Pretty cool, isn't it. Go get your boss and I'll sell you a couple units right now. This one shows its benefits the end user right away – first try.
The most meaningful innovations get noticed instantly. Stop trying to label the innovation and simply measure how long it takes your customer to notice.