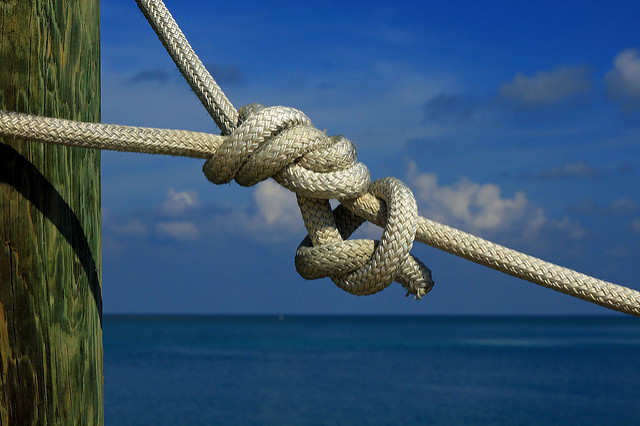 At some point, what worked last time won't work this time. It's not if the business model will go belly-up, it's when. There are two choices. We can bury our heads in the sands of the status quo, or we can proactively observe the world in a forward-looking way and continually reorient ourselves as we analyze and synthesize what we see.
The world is dynamic, but we behave like it's static. We have massive intellectual inertia around what works today.  In a rearward-looking way, we want to hold onto today's mental models and we reject the natural dynamism swirling around us.  But the signals are clear. There's cultural change, political change, climate change and population change. And a lower level, there's customer change, competition change, technology change, coworker change, family change and personal change. And still, we cling to static mental models and static business models. But how to move from static to dynamic?
Continual observation and scanning is a good place to start. And since things become real when resources are allocated, allocating resources to continually observe and scan sends a strong message. We created this new position because things are changing quickly and we need to be more aware and more open minded to the dynamic nature of our world.  Sure, observation should be focused and there should be a good process to decide on focus areas, but that's not the point. The point is things are changing and we will continually scan for storms brewing just over the horizon.  And, yes, there should be tools and templates to record and organize the observations, but the important point is we are actively looking for change in our environment.
Observation has no value unless the observed information is used for orientation in the new normal.  For orientation, analysis and synthesis is required across many information sources to develop ways to deal with the unfamiliar and unforeseen. [1] It's important to have mechanisms to analyze and synthesize, but the value comes when beliefs are revised and mental models are updated. Because the information cuts against history, tradition and culture, to make shift in thinking requires diversity of perspective, empathy and a give-and-take dialog. [1] It's a nonlinear process that is ironed out as you go.  It's messy and necessary.
It's risky to embrace a new perspective, but it's far riskier to hold onto what worked last time.
[1] Osinga, Frans, P.B. Science, Strategy and War, The strategic theory of John Boyd. New York: Routledge, 2007.
image credit – gabe popa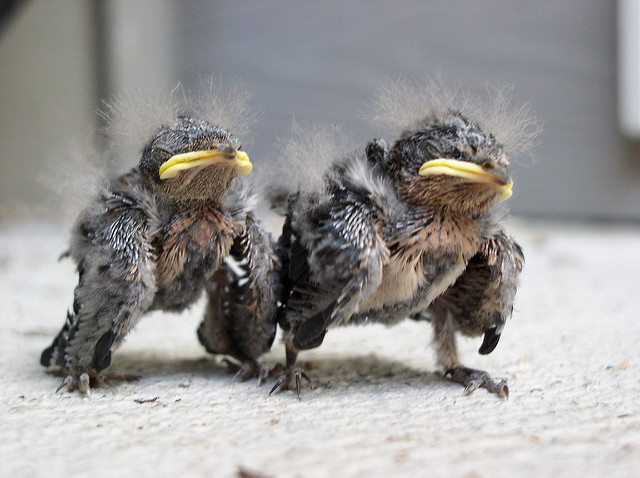 When the work is new, it can't be defined and managed like work that has been done before.
Sometimes there's a tendency to spend months to define the market, the detailed specification and the project timeline and release the package as a tidal wave that floods the organization with new work.  Instead, start with a high-level description of the market, a rough specification and the major project milestones, all of which will morph, grow and inform each other as the team learns.  Instead of a big batch, think bite-sized installments that build on each other. Think straw-man that gets its flesh as the various organizations define their learning objectives and learn them.
Instead of target customer segments and idealized personas, define how the customers will interact with the new product or service. Use the storyboard format to capture sequence of events (what they do), the questions they ask themselves and how they know they've done it right. Make a storyboard for the top three to five most important activities the customers must do.  There's good learning just trying to decide on the top three to five activities, never mind the deep learning that comes when you try to capture real activities of real customers. [Hint – the best people to capture real customer activities are real customers.]
Instead of a detailed list of inputs and outputs, fill in the details of the storyboards.  Create close-ups of the user interfaces and label the dials, buttons and screens.  When done well, the required inputs and outputs bubble to the surface.  And define the customer's navigation path, as it defines the sequence of things and where the various inputs come to be and the various outputs need to be.  What's nice is learning by iteration can be done quickly since its done in the domain of whiteboards and markers.
Instead of defining everything, just define what's new and declare everything else is the same as last time.
The specification for the first prototypes is to bring the storyboards to life and to show the prototypes to real customers.  Refine and revise based on the learning, and rinse and repeat, as needed.
As the design migrates toward customer value and confidence builds, it's then time to layer on the details and do a deep dive into the details – specs, test protocols, manufacturing, sales and distribution.
At early stages of innovation work, progress isn't defined by activity, it's defined by learning.  And it can look like nothing meaningful is happening as there is a lot of thinking and quiet time mixed in with infrequent bursts active activity.  But that's what it takes to answer the big questions of the front end.
When in doubt, answer the big questions at the expense of the details.  And to stay on track, revisit and refine the learning objectives. And to improve confidence, show it to real customers.
And rinse and repeat, as needed.
Image credit – Jason Samfield