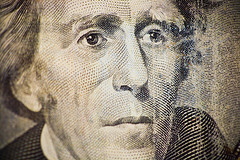 I read a refreshing article in the Washington Post. Defense Secretary Robert M. Gates wants to save $20B per year on the Pentagon's spend. I could kiss this guy!
Gates wants contracts scrutinized more closely for inefficiencies and unneeded overhead. He said the savings could be shifted to support U.S. troops around the globe. Pentagon officials said they're looking for annual savings in the $400 billion spent on goods and services. They're looking to save $20B, or 5%.
Gates has it right. The government must stop overpaying. But how? Gates suggests improved contract scrutiny to eliminate inefficiencies and unneeded overhead. He's on the right track, but that's not where the money is. Gates' real target should be material cost – that's where the money is. But, can material cost bring $20B savings? Yes.
Assume the Pentagon spends $100B on services and $300B on goods. The cost of those of goods falls into three buckets: labor, material, and overhead, where material cost makes up the lion's share at 70%, or $210B. A 10% reduction in material cost brings $21B in savings, and gets Gates to his target. But how?
To get the savings, the Pentagon must drive the right behavior.  They must must make suppliers submit a "should cost" with all proposals. The should cost is an estimated cost based on part geometries, materials, manufacturing processes used to create the parts, prevailing wage rates and machine rates, and profit. From these parameters, a should cost can be created in the design phase, without actually making the parts. So, the Pentagon will know what they should pay before the product is made. This cost analysis is based on real data, real machines, and real material costs.  There is no escape for defense contractors.  The cash cow is no longer.
Should costing will drive the design engineers to create designs that work better and cost less, something the defense industry thinks is impossible. They're wrong. Given the tools, time, and training, the defense industry's design engineering community can design out at least 25% of material cost, resulting in $50B+ in savings, more than twice Gates' goal. Someone just has to teach them how.
Mr. Secretary, the non-defense world is ready to help.  Just ask us. (But we'll go after a 50% cost reduction.)