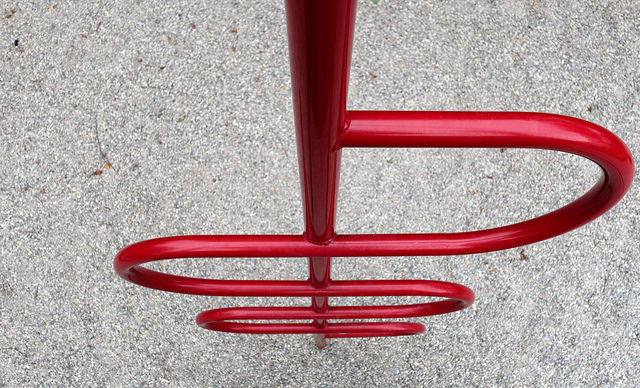 The race for productivity is on. And to take productivity to the next level, set limits.
To reduce the time wasted by email, limit the number of emails a person can send to ten emails per day. Also, eliminate the cc function. If you send a single email to ten people, you're done for the day.  This will radically reduce the time spent writing emails and reduce distraction as fewer emails will arrive. But most importantly, it will help people figure out which information is most important to communicate and create a natural distillation of information. Lastly, limit the number of word in an email to 100. This will shorten the amount of time to read emails and further increase the density of communications.
If that doesn't eliminate enough waste, limit the number of emails a person can read to ten emails per day.  Provide the subject of the email and the sender, but no preview.  Use the subject and sender to decide which emails to read.  And, yes, responding to an email counts against your daily sending quota of ten.  The result is further distillation of communication. People will take more time to decide which emails to read, but they'll become more productive through use of their good judgement.
Limit the number of meetings people can attend to two per day and cap the maximum meeting length to 30 minutes. The attendees can use the meeting agenda, meeting deliverables and decisions made at the meeting to decide which meetings to attend. This will cause the meeting organizers to write tight, compelling agendas and make decisions at meetings. Wasteful meetings will go away and productivity will increase.
To reduce waiting, limit the number of projects a person can work on to a single project.  Set the limit to one. That will force people to chase the information they need instead of waiting. And if they can't get what they need, they must wait. But they must wait conspicuously so it's clear to leaders that their people don't have what they need to get the project done. The conspicuous waiting will help the leaders recognize the problem and take action.  There's a huge productivity gain by preventing people from working on things just to look busy.
Though harsh, these limits won't break the system. But they will have a magical influence on productivity. I'm not sure ten is the right number of emails or two is the right number of meetings, but you get the idea – set limits.  And it's certainly possible to code these limits into your email system and meeting planning system.
Not only will productivity improve, happiness will improve because people will waste less time and get to use their judgement.
Everyone knows the systems are broken. Why not give people the limits they need and make the productivity improvements they crave?
Image credit –  XoMEoX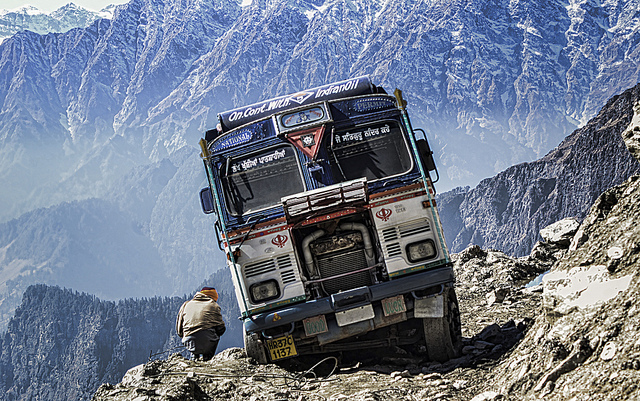 With innovation, novel solutions pay the bills – a new solution provides new value for the customer and the customer buys it from you.  The trick, however, is to come up with novel solutions.  To improve the rate and quality of novel solutions, there's usually a focus on new tools, new problem-solving methods and training on both. The idea is get better at moving from problem to solution.  There's certainly room for improvement in our problem-solving skills, but I think the pot of gold is hidden elsewhere.
Because novel solutions reside in uncharted design space, it follows that novel solutions will occur more frequently if the problem-solvers are pointed toward new design space.  And to make sure they don't solve in the tired, old design space of success, constraints are used to wall it off.  Rule 1 – point the solvers toward new design space. Rule 2 – wall off the over-planted soil of success.
The best way to guide the problems solvers toward fertile design space is to create different problems for them to solve. And this guide-the-solvers thinking is a key to the success of the IBE (Innovation Burst Event), where Design Challenges are created in a way that forces the solvers from the familiar. And it's these Design Challenges that ARE the new problems that bring the new solutions.  And to wall off old design space, the Design Challenges use creatively curated constraints to make it abundantly clear that old solutions won't cut it.
Before improving the back-end problem solving process, why not change the front- end problem selecting process?
Chose to solve different problems, then learn to solve them differently.
Image credit – Rajarshi MITRA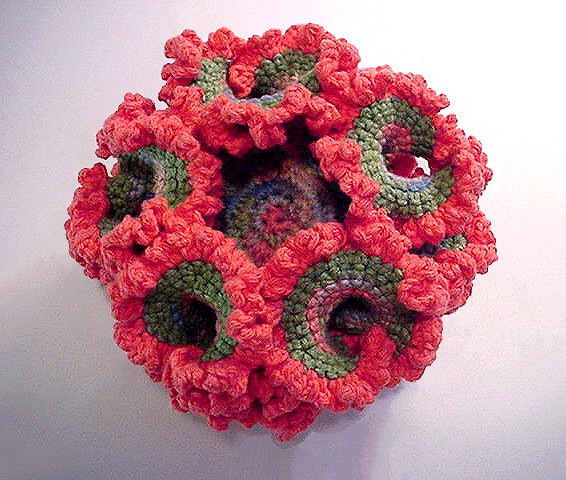 Additive Manufacturing (AM) is technology/product space with ever-increasing performance and an ever-increasing collection of products. There are many different physical principles used to add material and there are a range of part sizes that can be made ranging from micrometers to tens of meters.  And there is an ever-increasing collection of materials that can be deposited from water soluble plastics to exotic metals to specialty ceramics.
But AM tools and technologies don't deliver value on their own.  In order to deliver value, companies must deploy AM to solve problems and implement solutions.  But where to start? What to do next? And how do you know when you've arrived?
To help with your AM journey, below a maturity model for AM.  There are eight categories, each with descriptions of increasing levels of maturity.  To start, baseline your company in the eight categories and then, once positioned, look to the higher levels of maturity for suggestions on how to move forward.
For a more refined calibration, a formal on-site assessment is available as well as a facilitated process to create and deploy an AM build-out plan.  For information on on-site assessment and AM deployment, send me a note at mike@shipulski.com.
Execution
Specify AM machine – There a many types of AM machines. Learn to choose the right machine.
Justify AM machine – Define the problem to be solved and the benefit of solving it.
Budget for AM machine – Find a budget and create a line item.
Pay for machine –  Choose the supplier and payment method – buy it, rent to own, credit card.
Install machine – Choose location, provide necessary inputs and connectivity
Create shapes/add material – Choose the right CAD system for the job, make the parts.
Create support/service systems – Administer the job queue, change the consumables, maintenance.
Security – Create a system for CAD files and part files to move securely throughout the organization.
Standardize – Once the first machines are installed, converge on a small set of standard machines.
Teach/Train – Create training material for running AM machine and creating shapes.
Solution
Copy/Replace – Download a shape from the web and make a copy or replace a broken part.
Adapt/Improve – Add a new feature or function, change color, improve performance.
Create/Learn – Create something new, show your team, show your customers.
Sell Products/Services – Sell high volume AM-produced products for a profit. (Stretch goal.)
Volume
Make one part – Make one part and be done with it.
Make five parts – Make a small number of parts and learn support material is a challenge.
Make fifty parts – Make more than a handful of parts. Filament runs out, machines clog and jam.
Make parts with a complete manufacturing system – This topic deserves a post all its own.
Complexity
Make a single piece – Make one part.
Make a multi-part assembly – Make multiple parts and fasten them together.
Make a building block assembly – Make blocks that join to form an assembly larger than the build area.
Consolidate – Redesign an assembly to consolidate multiple parts into fewer.
Simplify – Redesign the consolidated assembly to eliminate features and simplify it.
Material
Plastic – Low temperature plastic, multicolor plastics, high performance plastics.
Metal – Low melting temperature with low conductivity, higher melting temps, higher conductivity
Ceramics – common materials with standard binders, crazy materials with crazy binders.
Hybrid – multiple types of plastics in a single part, multiple metals in one part, custom metal alloy.
Incompatible materials – Think oil and water.
Scale
50 mm – Not too large and not too small. Fits the build area of medium-sized machine.
500 mm – Larger than the build area of medium-sized machine.
5 m – Requires a large machine or joining multiple parts in a building block way.
0.5 mm – Tiny parts, tiny machines, superior motion control and material control.
Organizational Breadth
Individuals – Early adopters operate in isolation.
Teams – Teams of early adopters gang together and spread the word.
Functions – Functional groups band together to advance their trade.
Supply Chain – Suppliers and customers work together to solve joint problems.
Business Units – Whole business units spread AM throughout the body of their work.
Company – Whole company adopts AM and deploys it broadly.
Strategic Importance
Novelty – Early adopters think it's cool and learn what AM can do.
Point Solution – AM solves an important problem.
Speed – AM speeds up the work.
Profitability – AM improves profitability.
Initiative – AM becomes an initiative and benefits are broadly multiplied.
Competitive Advantage – AM generates growth and delivers on Vital Business Objectives (VBOs).
Image credit – Cheryl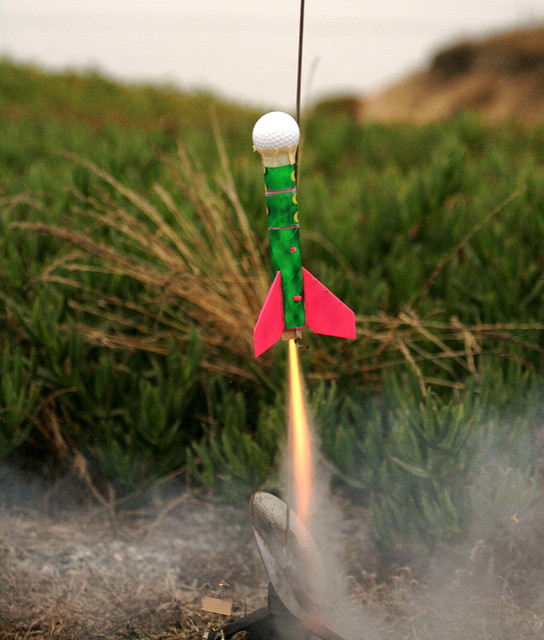 With this blog post, I've written a blog post every Wednesday night for eight years, with no misses and no repeats.
It started while on vacation at a friend's house where he suggested I write a blog. I had no idea what a blog was or how to write one. I didn't know that a blog usually sits on a website and I didn't know how to make a website or even how to pay someone to make one. And once I stopped hiding behind the transactional work, I realized I didn't know what to write about or how to start.
Right out of the gate I learned that starting is difficult. I was anxious and afraid and I told myself all sorts of scary stories that didn't come true. As I pushed through the basics of creating a website, there were plenty of opportunities to stop, but I didn't. There was a force pushing me, and though I didn't know where it came from I was happy when it woke up with me every morning and stayed by my side.
Before starting I had no website and then I had one.  I moved from no to yes.  Creating something from nothing feels great when you're done, but not beforehand. But I wasn't even done starting.
The first time I faced the blank screen I was paralyzed. I had many ideas and none of them good enough. I wrote and rewrote paragraphs and scrapped them. I wrote whole drafts and scrapped them. I didn't have the confidence to say what I wanted to say and let people judge my work. What would they say about me? Would they think about me? Do my words make sense? Are they interesting? Are they right?
At some point I got too tired, my resistance weakened and I hit the publish button. I was still afraid, but in a moment of weakness I sent it anyway. Though I catastrophized before sending, nothing bad happened when I sent it. Nothing good happened either, and I was fine with both.
Self-judgment is a powerful blocking mechanism, but I broke through for the first time. Now, going on 416 times, I've started with a blank screen, pushed through my self-judgment and wrote a post.  It's easier now, but it's still not easy. And it won't be easy next year. In fact, what I learned is the posts that caused the most uneasiness in me made the largest impact on others. I learned if I put my deepest personal thoughts into my writing, others appreciated it.  But more importantly, I stood three inches taller after writing it.
With my posts, every week I must to create something from nothing. Every week I must think deeply, distill and write clearly. At the end of every post, I know more about the subject I wrote about. In that way, I can be my own teacher. And every week I must push through my self-doubt and publish. And in that way, every week I create the causes and conditions for self-growth.
Everything gets better with practice. And my practice of starting with nothing and ending with something has helped me be more effective in domains of high uncertainty.  I still feel anxious, but I know it won't hurt me. And now I use my anxiety for good – as a leading indication that I'm working in new design space. And when I don't feel anxious, I know to stop what I'm doing and work on something else.
Image credit – Steve Jurvetson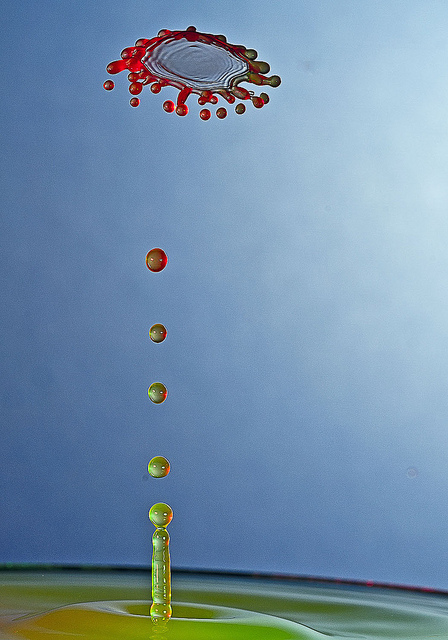 100% of the people won't like your new idea, even if it's a really good one like the airplane, mayonnaise or air conditioning.
I don't know the right amount of conflict, but I know it's not 0% or 100%.
If 100% is good, 110% isn't better. Percentages don't work that way.
100% alignment is not the best thing. Great things aren't built on the back of consensus.
100% of the problems shouldn't be solved.  Sometimes it's best to let the problem blossom into something that cannot be dismissed, denied or avoided.
Fitting in can be good, but not 100% of the time. Sometimes the people in power need to hear the truth, even if you know they'll choke on it.
If the system is in the way, work the rule. Follow it 100%, follow it to the letter, follow it until it's absurd. But, keep in mind the system isn't in the way 100% of the time.
Following the process 100% eliminates intellectual diversity. And, as Darwin said, that leads to extinction.  I think he was onto something.
Trying to fix 100% of the problems leads to dilution. Solve one at a time until you're done.
The best tool isn't best 100% of the time. Here's a rule: If the work's new, try a new tool. You can't cut a board with a hammer.
I don't know how frequently to make mistakes, but I know it's not 0% or 100% of the time.
As a sport, leadership isn't binary. That's why we're paid to use our good judgement.
Image credit – Joe Dyer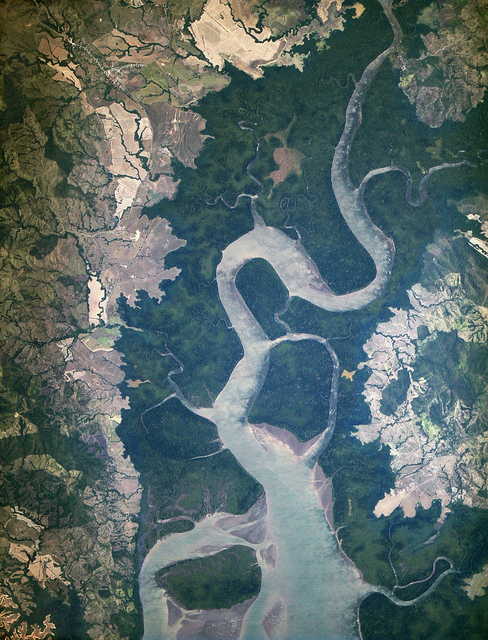 You can't learn until you acknowledge you don't understand.
No one knows everything. No sense pretending, especially if you want to learn.
If you don't know what you want to learn, any learning will do.
If you're not surprised, the learning could have been deeper.
When you learn it won't work it's not failure, it's learning.
When assumptions are formalized, it's possible to learn they're wrong.
Hypotheses are for the laboratory and learning objectives are for everywhere else.
Where learning is useful, relearning is wasteful.
When is it best to learn it won't work? Then why do wait so long to learn it?
Last year's learning is out of fashion and it's time to freshen up your wardrobe.
If you're surprised, congratulations.
Where doing is activity, learning is progress.
When you're an expert, you've got to learn to unlearn.
Learning quickly is good, but learning the right thing is better.
The best thing to learn is how to learn.
Image credit – NASA Goddard Space Flight Center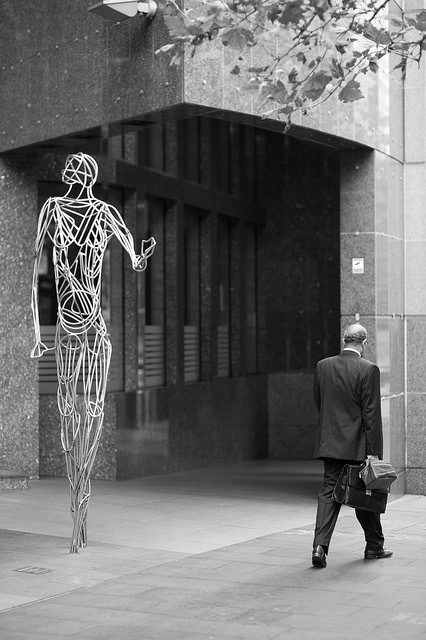 To create future success, you've got to outlaw the very thing responsible for your past success.
Sometimes slower is faster and sometimes slower is slower. But it's always a judgement call.
We bite the bullet and run expensive experiments because they're valuable, but we neglect to run the least expensive thought experiments because they're too disruptive.
There's an infinite difference between the impossible and the almost impossible. And the people that can tell the difference are infinitely important.
If you know how to do it, so does your competition. Do something else.
We want differentiation, but we can't let go of the sameness of success.
People that make serious progress take themselves lightly.
If you can predict when the project will finish, you can also predict customers won't be excited when you do.
If you don't have time to work on something, you can still work on it a little a time.
Perfection is good, but starting is better.
Sometimes it's time to think and sometimes it's time to do. And it's easy to decide because doing starts with thinking.
When your plate is full and someone slops on a new project, there may be a new project on your plate but there's also another project newly flopped on the floor.
New leaders demand activity and seasoned professionals make progress.
Sometimes it's not ready, but most of the time it's ready enough.
There's no partial credit for almost done. That's why pros don't start a project until they finish one.
In this age of efficiency, effectiveness is far more important.
Image credit — Silentmind8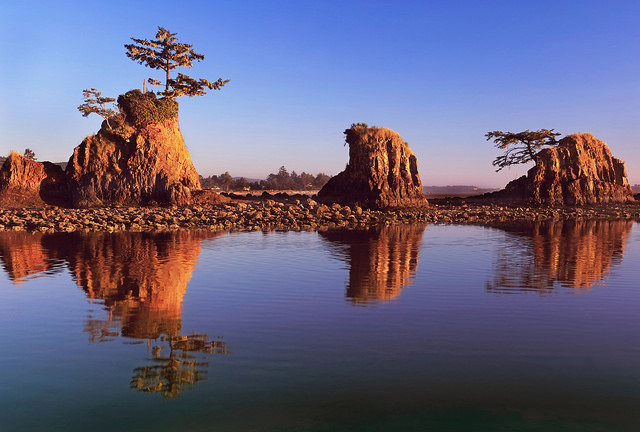 Is it innovation or continuous improvement or is it innovation? Is it regular innovation or disruptive innovation? Is it new enough or too new? These questions are worse than meaningless as they suck emotional energy from the organization and divert emotional energy from the business objective.
With every initiative, there are risks, rewards, and resources. Risk generally tracks with newness, reward usually tracks with incremental customer goodness and resources are governed by the work.  Risk is about the probability of tackling the newness, reward is about the size of the prize and resources are about how the work is done. There is no best amount of risk as sometimes the right amount is none and other times it's more than everyone prefers. And there's no best amount of reward as it depends on the company's goals. And there's no right amount of resources because there's no right scope.  For all three – risk, reward and resources – the right amount depends on the context.
For bottom line projects, it's about maintaining product functionality while eliminating waste.  And while there's no right amount of risk, reward and resources, three filters (people, process, tools) can help get everyone on the same page.
Here are the escalating categories for people – no new people, move people from group A to group B, hire more people like the ones we have, hire new people with skills we don't have.  And for categories for process – no new processes, eliminate steps of existing processes, add steps to existing processes, create a process that's new to the facility, create a process that's new to the company, create process that's new to the industry, create a process that's new to the world.  And for tools – no new tools, modify existing tools, buy new tools, create new tools from scratch.
There are no right answers, but if you've got to hire people you've never hired, create processes that are new-to-world, and invent new tools, it's clear to everyone the project is pushing the envelope. And if the reward is significant and resources are plentiful, it could be a good way to go.  And if there are no new hires, no new processes, and no new tools, don't expect extravagant rewards. It's not an exact science, but categorizing the newness in people, process, and tools and then comparing with the reward (payoff) makes clear any mismatches.  And when mismatches are clear they can be managed. Resources can be added, the scope can be reduced and reward can be revisited.
For top line projects, it's about providing novel usefulness to customers at a reasonable cost.  And while risk, reward, and resources must be balanced, the filters are different.  For top line, the filters are breadth of applicability, competition, is/isn't.
Here are the escalating categories for breadth of applicability – same customer in the same application, same customers in a new application, new customers in a new market, new customers in different industry, new customers in an industry created by the project. For competition – many competitors in the same industry, fewer competitors in the same industry, fewer competitors in a different industry, no competitors (compete with no one.) And for is/isn't – improve what is, radically improve what is, create what isn't.
Again, no right answers. But the plan is to sell to the same customers into markets with the same powerful competitors with only a slight improvement to the existing product, don't expect radical rewards and don't run a project that consumes significant resources. And, if the plan is to create a whole new industry where there are no competitors and it requires an entirely new service that doesn't yet exist, the potential reward should be spectacular, expect to allocate a boatload of resources and prepare for the project to take longer than expected or to be cancelled before completion.
Balancing risk, reward and resources is not an exact science.  And the only way to get good at it is to calibrate new projects based on previous projects.  To start the calibration process, try the process on your most recent completed projects.  Categorize the projects with the relevant filters and define the resources consumed and the realized rewards.  And when planning the next project, categorize with the filters and define the resource plan and planned rewards and see how they compare with the completed projects.  And if there are mismatches, reconcile them with the realities of the previous projects.
Image credit – Ian Sane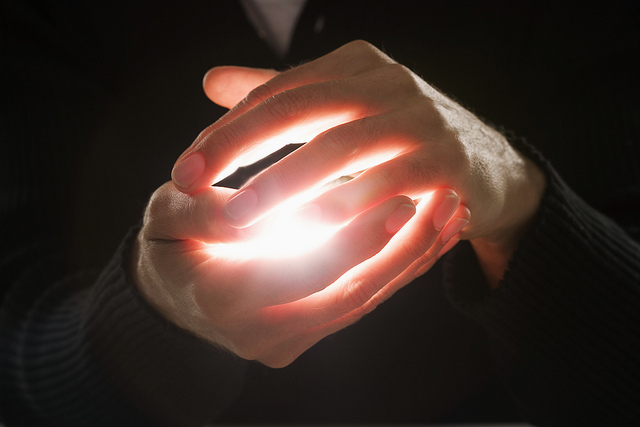 Recreational athletes train because they enjoy the activity and they compete so they can tell themselves (and their friends) stories about the race. Their training routines are discretionary and their finish times are all about bragging rights. Professional athletes train because it's their job. Their training is unpleasant, stressful and ritualistic. And it's not optional. And their performance defines their livelihood. A slow finish time negatively impacts their career. With innovation, you have a choice – do you want to do it like a recreational athlete or like a professional? Do you want to do it like it's discretionary or like your livelihood depends on it?
Like with the professional athlete, with innovation what worked last time is no longer good enough.  Innovation demands we perform outside our comfort zone.
Goals/Objectives are the key to performing out of our comfort zone. And to bust through intellectual inertia, one of the most common business objectives is a goal to grow revenue. "Grow the top line" is the motto of the professional innovator.
To deliver on performance goals, coaches give Strategic Guidance to the professional athlete, and it's the same for company leaders – it's their responsibility to guide the innovation approach. The innovation teams must know if their work should focus on a new business model, a new service or a new product. And to increase the bang for the buck, an Industry-First approach is recommended, where creation of new customer value is focused within a single industry. This narrows the scope and tightens up the work. The idea is to solve a problem for an industry and sell to the whole of it.  And to tighten things more, a Flagship Customer is defined with whom a direct partnership can be developed.  Two attributes of a Flagship Customer – big enough to create significant sales growth and powerful enough to pull the industry in its wake.
It's the responsibility of the sales team to identify the Flagship Customer and broker the first meeting.  At the meeting, a Customer-Forward approach is proposed, where a diverse team visits the customer and dives into the details of their Goals/Objectives, their work and their problems. The objective is to discover new customer outcomes and create a plan to satisfy them.  The Discovery Burst Event (DBE) is the mechanism to do the work  It's a week-long event where marketing, sales, engineering, manufacturing and technical services perform structured interviews to get to the root of the customer's problems AND, in a Go-To-The-Work way, walk their processes and use their eyeballs to discover solutions to problems the customer didn't know they had.  The DBE culminates with a report out to leaders of the Flagship Company where new customer outcome statements are defined along with a plan to assess the opportunities (impact/effort) and come back with proposals to satisfy the most important outcome statements.
After the DBE, the team returns home and evaluates and prioritizes the opportunities.  As soon as possible, the prioritization decisions are presented to the Flagship Customer along with project plans to create novel solutions.  In a tactical sense, there are new opportunities to sell existing products and services.  And in a strategic sense, there are opportunities to create new business models, new services and new products to reinvent the industry.
In the short term, sales of existing products increase radically.  And in the longer term, where new solutions must be created, the Innovation Burst Event (IBE) process is used to quickly create new concepts and review them with the customer in a timely way. And because the new concepts solve validated customer problems, by definition the new concepts will be valued by the customer. In a Customer-Forward way, the new concepts created by the IBE are driven by the customer's business objectives and their problems.
This Full Circle approach to innovation pushes everyone out of their comfort zones to help them become professional innovators. Company leadership must stick out their necks and give strategic guidance, sales teams must move to a trusted advisor role, engineering and marketing teams must learn to listen to (and value) the customer's perspective, and new ways of working – the Discovery Burst Event (DBE) and Innovation Burst Event (IBE) – must be embraced.  But that's what it takes to become professional innovators.
Innovation isn't a recreational sport, and it's time to behave that way.
Image credit – Lwp Kommunikáció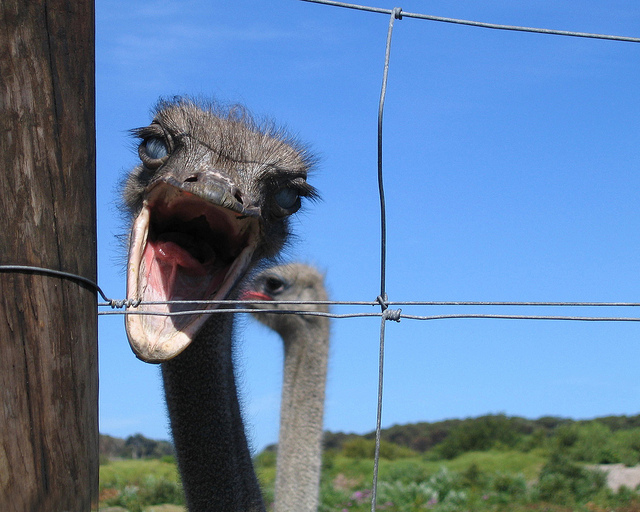 It's easy to complain about how things are going, especially when they're not going well. But even with the best intentions, complaining doesn't move the organization in a new direction.  Sometimes people complain to attract attention to an important issue. Sometimes it's out of frustration, sometimes out of sadness and sometimes out of fear, but it's never the best mechanism.
If the intention is to convey importance, why not convey the importance by explaining why it's important? Why not strip the issue of its charge and use an approach and language that help people understand why it's important? It's a simple shift from complaining to explaining, but it can make all the difference. Where complaining distracts, explaining brings people together. And if it's truly important, why not take the time to have a give-and-take conversation and listen to what others have to say? Instead of listening to respond, why not listen to understand?
If you're not willing to understand someone else's position it's not a conversation.
And if you're on the receiving end of a complaint, how can you learn to see it as a sign of importance and not as an attack? As the receiver, why not strip it of its charge and ask questions of clarification? Why not deescalate and move things from complaint to conversation? Understanding is not agreeing, but it still a step forward for everyone.
When two sides are divided, complaining doesn't help, even if it's well-intentioned. When two sides are divided and there's strong emotion, the first step is to take responsibility to deescalate. And once emotions are calmed, the next step is to take responsibility to understand the other side.  At this stage, there is no requirement to agree, but there can be no hint of disagreement as it will elevate emotions and set progress back to zero.  It's a slow process, but when the issues are highly charged, it's the fastest way to come together.
If you're dissatisfied with the negativity, demonstrate positivity. If you want to come together, take the first step toward the middle. If you want to generate the trust needed to move things forward, take action that builds trust.
If you want things to be different, look inside.
Image credit – Ireen2005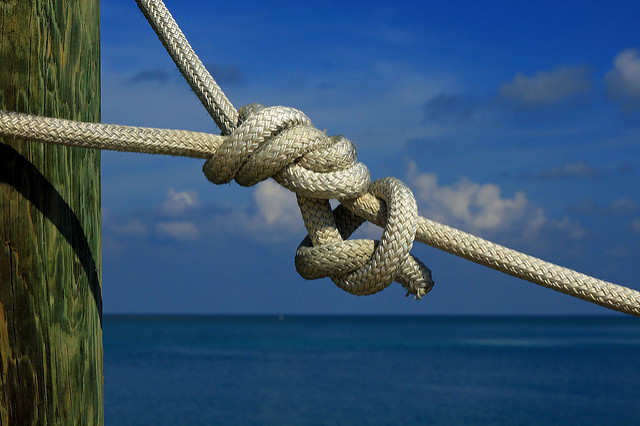 At some point, what worked last time won't work this time. It's not if the business model will go belly-up, it's when. There are two choices. We can bury our heads in the sands of the status quo, or we can proactively observe the world in a forward-looking way and continually reorient ourselves as we analyze and synthesize what we see.
The world is dynamic, but we behave like it's static. We have massive intellectual inertia around what works today.  In a rearward-looking way, we want to hold onto today's mental models and we reject the natural dynamism swirling around us.  But the signals are clear. There's cultural change, political change, climate change and population change. And a lower level, there's customer change, competition change, technology change, coworker change, family change and personal change. And still, we cling to static mental models and static business models. But how to move from static to dynamic?
Continual observation and scanning is a good place to start. And since things become real when resources are allocated, allocating resources to continually observe and scan sends a strong message. We created this new position because things are changing quickly and we need to be more aware and more open minded to the dynamic nature of our world.  Sure, observation should be focused and there should be a good process to decide on focus areas, but that's not the point. The point is things are changing and we will continually scan for storms brewing just over the horizon.  And, yes, there should be tools and templates to record and organize the observations, but the important point is we are actively looking for change in our environment.
Observation has no value unless the observed information is used for orientation in the new normal.  For orientation, analysis and synthesis is required across many information sources to develop ways to deal with the unfamiliar and unforeseen. [1] It's important to have mechanisms to analyze and synthesize, but the value comes when beliefs are revised and mental models are updated. Because the information cuts against history, tradition and culture, to make shift in thinking requires diversity of perspective, empathy and a give-and-take dialog. [1] It's a nonlinear process that is ironed out as you go.  It's messy and necessary.
It's risky to embrace a new perspective, but it's far riskier to hold onto what worked last time.
[1] Osinga, Frans, P.B. Science, Strategy and War, The strategic theory of John Boyd. New York: Routledge, 2007.
image credit – gabe popa