Posts Tagged 'Survey Results'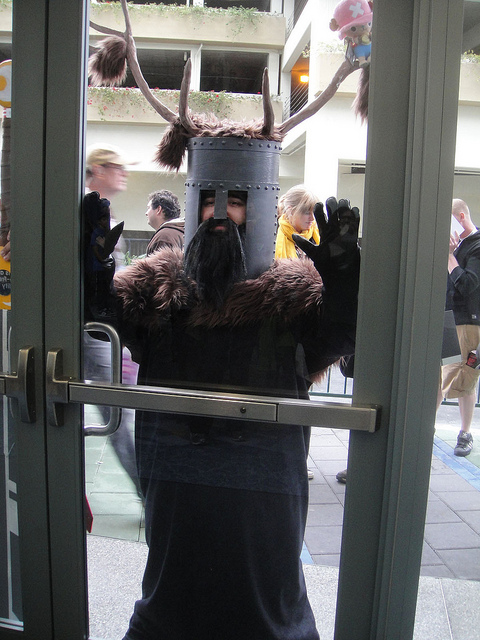 The Holy Grail of marketing is to identify emerging customer needs before anyone else and satisfy them to create new markets. It has been a long and fruitless slog as emerging needs have proven themselves elusive. And once candidates are identified, it's a challenge to agree which are the game-changers and which are the ghosts. There are too many opinions and too few facts. But there's treasure at the end of the rainbow and the quest continues.
Emerging things are just coming to be, just starting, so they appy to just a small subset of customers; and emerging things are new and different, so they're unfamiliar. Unfamiliar plus small same size equals elusive.
I don't believe in emerging customer needs, I believe in emergent customer behavior.
Emergent behavior is based on actions taken (past tense) and is objectively verifiable. Yes or no, did the customer use the product in a new way? Yes or no, did the customer make the product do something it wasn't supposed to? Did they use it in a new industry? Did they modify the product on their own? Did they combine it with something altogether unrelated? No argument.
When you ask a customer how to improve your product, their answers aren't all that important to them. But when a customer takes initiative and action, when they do something new and different with your product, it's important to them. And even when just a few rouge customers take similar action, it's worth understanding why they did it – there's a good chance there's treasure at the end of that rainbow.
With traditional VOC methods, it has been cost prohibitive to visit enough customers to learn about a handful at the fringes doing the same crazy new thing with your product. Also, with traditional VOCs, these "outliers" are thrown out because they're, well, they're outliers. But emergent behavior comes from these very outliers. New information streams and new ways to visualize them are needed to meet these challenges.
For these new information streams, think VOC without the travel; VOC without leading the witness; VOC where the cost of capturing their stories is so low there are so many stories captured that it's possible to collect a handful of outliers doing what could be the seed for the next new market.
To reduce the cost of acquisition, stories are entered using an app on a smart phone; to let emergent themes emerge, customers code their own stories with a common, non-biasing set of attributes; and to see patterns and outliers, the coded stories are displayed visually.
In the past, the mechanisms to collect and process these information streams did not exist. But they do now.
I hope you haven't given up on the possibility of understanding what your customers will want in the near future, because it's now possible.
I urge you to check out SenseMaker.
Results from a new survey show that upfront design using DFMA methods creates significant savings in operational cost — downstream savings.
An exerpt from the survey:
Sixty-eight percent of a survey group, including Fortune 400 companies, measured an increase in production throughput, and 47 percent an increase in profit per unit of factory floor space, after applying Design for Manufacture and Assembly (DFMA®) techniques to their organizations' supply chains. A roundtable discussion of these and other results from the questionnaire, conducted by Boothroyd Dewhurst, Inc., is now available.

Respondents included Dell, Motorola, TRW Automotive, Raytheon, MDS Analytical Technologies, Magna Intier Automotive Seating and other leading North American manufacturers. Some participants also contributed to a candid roundtable discussion about applying design simplification and early costing to Lean and Six Sigma programs, along with the opportunities missed by industry in measuring financial best practices.