Archive for the 'Imagination' Category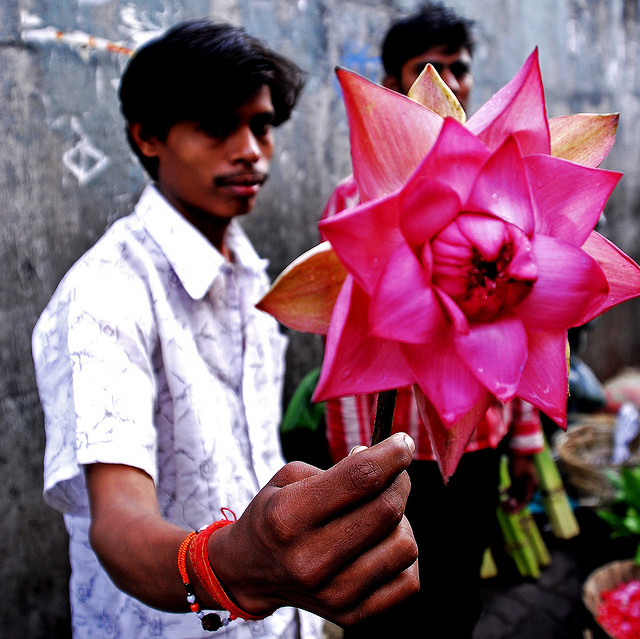 Innovation is like growing orchids – both require a complex balance of environmental factors, both take seasoned green thumbs to sprout anything worth talking about, what worked last time has no bearing on this time, and they demand caring and love.
A beautiful orchid is a result of something, and so is innovation. It all starts with the right seeds, but which variety? Which color? With orchids, there are 21,950 – 26,049 species found in 880 genera and with innovation there are far more options. So which one and why? Well, it depends.
It's no small feat to grow orchids or innovate:
To propagate orchids from seed, you must work in sterile conditions. The seeds must be grown in a gelatinous substance that contains nutrients and growth hormones. You must also be very patient. It takes months for the first leaves to develop, and, even then, they will only be visible with a magnifying glass. Roots appear even later. It will be at least three, and possibly as many as eight years before you see a bloom. — http://www.gardeners.com/how-to/growing-orchids/5072.html
[This is one of the best operational definitions of innovation I've ever seen.]
But there's another way:
It is far easier to propagate orchids by division. But remember that dividing a plant means forsaking blooms for at least a year. Also, the larger the orchid plant, the more flowers it will produce. Small divisions take many years to mature. — http://www.gardeners.com/how-to/growing-orchids/5072.html
So do you grow from seed or propagate by division? It depends. There are strengths and weaknesses of both methods, so which best practice is best? Neither – with orchids and innovation no practices are best, even the ones described in the best books.
If you've been successful growing other flowers, you're success is in the way and must be unlearned. Orchids aren't flowers, they're orchids. And if you've been successful with lean and Six Sigma, you've got a culture that will not let innovation take seed. Your mindset is wrong and you've got to actively dismantle the hothouse you've built – there's no other way. Orchids and innovation require the right growing climate – the right soil, the right temperature, the right humidity, the right amount of light, and caring. Almost the right trowel, almost the right pot, and almost the right mindset and orchids and innovation refuse to flower.
And at the start the right recipe is unknown, yet the plants and the projects are highly sensitive to imperfect conditions. The approach is straightforward – start a lot of seeds, start a lot of propagation experiments, and start a lot of projects. But in all cases, make them small. (Orchids do better in small pots.)
Good instincts are needed for the best orchids to come to be, and these instincts can be developed only one way –  by growing orchids. Some people's instincts are to sing to their orchids and some play them classical music, and they're happy to do it. They're convinced it makes for better and fuller blooms and who's to say if it matters? With orchids, if you think it matters, the orchids think it matters, so it matters. And let's not kid ourselves – innovation is no different.
With orchids and innovation, mindset, instincts, and love matter, maybe more than anything else. And for that, there are no best practices.
Image credit — lecercle.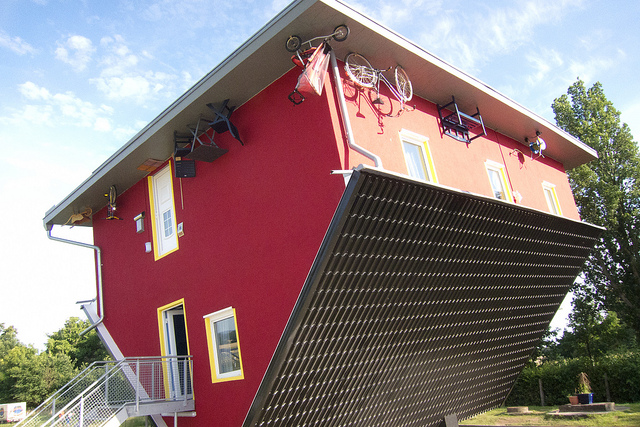 Creative products are novel and useful; Innovative products are novel, useful, and successful. Beforehand, it's impossible to know if something will be successful, but if it's useful there's a chance it could be; beforehand, it's subjective whether something will be useful, but if it's novel there's a chance; but no one is sure what novel means, so replace it with "different" and you're onto something. It's clear if something is different, and if it's different, there's a chance it could be creative and innovative. Said another way,
if something isn't different it cannot be creative, nor can it be innovative.
If you can generate more things that are different, you've increased your chances of creativity and innovation. And if you generate more ideas that are different, you'll create more things that are different. Go on a quest to create more ideas that are different and you'll have more creativity and innovation.
Ideas that are different come from the firing of different neural pathways. And to get different pathways to fire, you've got to first recognize when the old ones are firing. To do this, you've got to be aware of your worn pathways and be aware you're reusing the overused. A different environment is needed – an environment that governs speed. If you have a culture of speed and productivity, this will be different.  It doesn't matter what the different environment is, it matters what it isn't.
Different ideas result from the collision of old ideas seen from a new perspective. Put different people together who have different old ideas and different perspectives and different ideas will grow from the collisions. There's no recipe for the exact distribution of people, but if you don't put them together now, then those are them.
And to break new neural pathways, the environment in which ideas should be different. Again, there's no prescription for the type of space or the furniture, just that it's different. If the engine that creates the old ideas lives in an ordered space, make the different one disordered; if there's carpet all around, lay down some linoleum; if there's no art on the corporate walls, hang some; if the furniture matches across the teams, make it a clustered-jumble of mismatched pieces. The general approach: whatever it looks like and feels like where the same ideas are regurgitated day-in-day-out, do the opposite.
And to attract different colliders and their ideas, provide something different in the different space. If your regular coffee is terrible, the different coffee should be amazing; where people queue up to use the same tired tools, provide too many seats of the newest and best; where low fat, low calorie, responsible food is doled out in reasonable portions, provide free (and unlimited) access to irresponsible junk food.
Creativity and innovation start with different.
Image credit: quinet.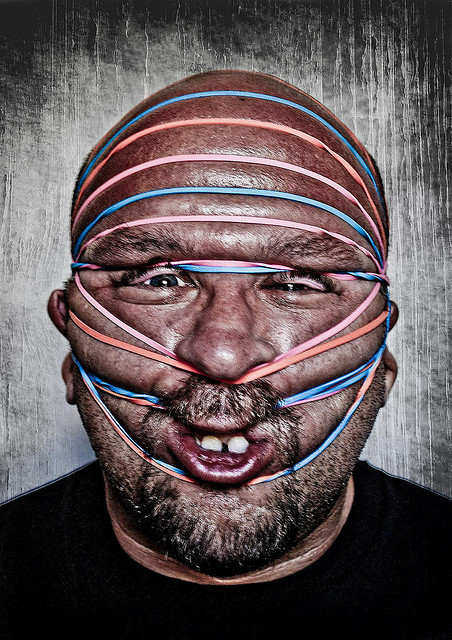 Inspiration is the fuel for imagination and imagination is the power behind innovation.
All companies want innovation and try lots of stuff to increase its supply. But innovation isn't a thing in itself and not something to be conjured from air – it' a result of something. The backplane of innovation, its forcing function, is imagination.
But imagination is no longer a sanctioned activity. Since it's not a value-added activity; and our financial accounting system has no column for it; and it's unpredictable, it has been leaned out of our work. (Actually, she's dead – Imagination's Obituary.) We squelch imagination yet demand more innovation. That's like trying to make ice cream without the milk.
No inspiration, no imagination – that's a rule. Again, like innovation, imagination isn't a thing in itself, it's a result of something. If you're not inspired you don't have enough mojo to imagine what could be. I've seen many campaigns to increase innovation, but none to bolster imagination, and fewer to foster inspiration. (To be clear, motivation is not a substitute for inspiration – there are plenty of highly motivated, uninspired folks out there.)
If you want more innovation, it's time to figure out how to make it cool to openly demonstrate imagination. (Here's a hint – dust off your own imagination and use it. Others will see your public display and start to see it as sanctioned behavior.) And if you want more imagination, it's time demonstrate random acts of inspiration.
Inspiration feeds imagination and imagination breeds innovation. And the sequence matters.
Image credit – AndYaDontStop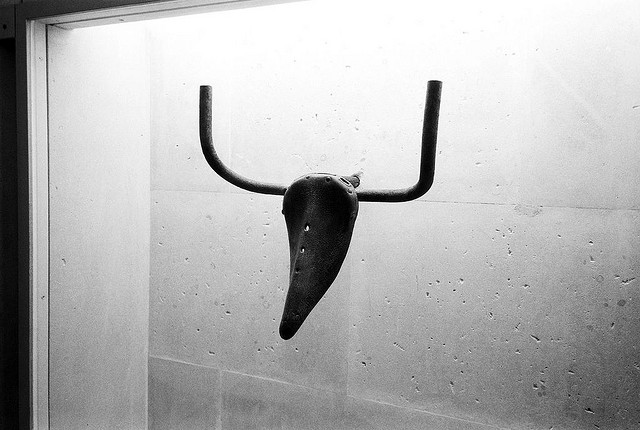 There are three types of innovation: innovation that creates jobs, innovation that's job neutral, and innovation that reduces jobs.
Innovation that reduces jobs is by far the most common. This innovation improves the efficiency of things that already exist – the mantra: do the same, but with less. No increase in sales, just fewer people employed.
Innovation that's job neutral is less common. This innovation improves what you sell today so the customer will buy the new one instead of the old one. It's a trade – instead of buying the old one they buy the new one. No increase in sales, same number of people employed.
Innovation that creates jobs is uncommon. This innovation radically changes what you sell today and moves it from expensive and complicated to affordable and accessible. Sell more, employ more.
Clay Christensen calls it Disruptive Innovation; Vijay Govindarajan calls it Reverse Innovation; and I call it Less-With-Far-Less.
The idea is the product that is sold to a relatively small customer base (due to its cost) is transformed into something new with far broader applicability (due to its hyper-low cost). Clay says to "look down" to see the new technologies that do less but have a super low cost structure which reduces the barrier to entry. And because more people can afford it, more people buy it. And these aren't the folks that buy your existing products. They're new customers.
Vijay says growth over the next decades will come from the developing world who today cannot afford the developed world's product. But, when the price comes down (down by a factor of 10 then down by a factor of 100), you sell many more. And these folks, too, are new customers.
I say the design and marketing communities must get over their unnatural fascination with "more" thinking. To sell to new customers the best strategy is increase the number of people who can afford your product. And the best way to do that is to radically reduce the cost signature at the expense of features and function. If you can give ground a bit on the thing that makes your product successful, there is huge opportunity to reduce cost – think 80% less cost and 20% less function. Again, you sell new product to new customers.
Here's a thought experiment to help put you in the right mental context: Create a plan to form a new business unit that cannot sell to your existing customers, must sell a product that does less (20%) and costs far less (80%), and must sell it in the developing world. Now, create a list of small projects to test new technologies with radically lower cost structures, likely from other industries. The constraint on the projects – you must be able to squeeze them into your existing workload and get them done with your existing budget and people. It doesn't matter how long the projects take, but the investment must be below the radar.
The funny thing is, if you actually run a couple small projects (or even just one) to identify those new technologies, for short money you've started your journey to selling new products to new customers.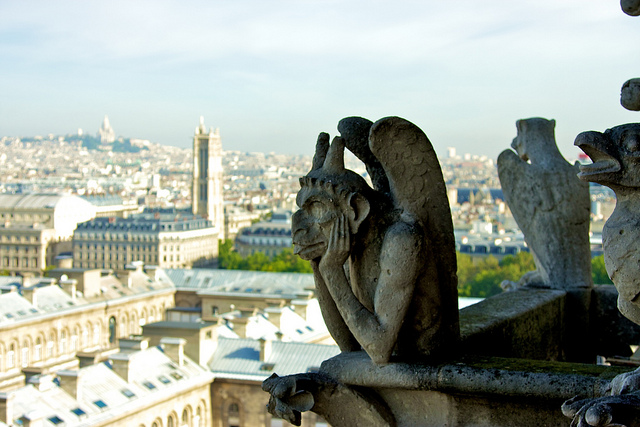 We spend too much time on the mundane. Every day people come to work, turn on their PCs, and the mundane magically happens on its own accord. Email gets sent, phones get answered, mail gets delivered, and processes get followed. And after lunch, the hamster wheel spins back up and the mundane consumes the rest of our day. Yet there's no need because that stuff runs on its own. It's time to leave it alone and manage the mundane by exception. If there's a hiccup, give it a drink of water, and otherwise leave it alone. It's time to recognize the massive opportunity cost of the mundane – mundane comes at the expense of meaningful.
But when the mundane withers and there's finally time for meaningful, there's another chasm to cross – no one asks for meaningful work. Because meaningful work makes a difference and making a difference threatens the legacy of success, no one asks you for it. Because it's considered impossible, there's no request to do it. And because it's considered a strength of your business, no one suggests you dismantle it. Crazy, but it's time to stop the mundane so you can start doing work no one is asking you to do.
But it's not any old work no one is asking for, it's a special flavor, a flavor that meets a tight set of criteria.
Don't do it unless it will make a difference. But not any old difference, a difference of epic proportions. If you explain the concept to the customer and they want to buy ten, you're on the right track. If after you show the prototype the customer won't give it back to you with a wrestling match, that's the right work. If you present the concept to the core business unit and they immediately try to scuttle it, you're on to something.
Don't do it unless it resonates with you, personally. As subject matter expert, it must make your hair stand on end. As the inventor who must swim against the tide of "you can't do that", it must fill your deep need to help others. As the pariah who threatens the success of the company, it must be more than an idea – it must be part of you.
Leaders – it's time to ask your people to work on things that are meaningful to them. Give them four hours a week and ask for an informal fifteen minute presentation every other week. They'll make extreme progress and amaze you. Magically, because they'll be so charged up, there will be time for all the work. Morale will skyrocket, the best folks will ask to work on your team, and you'll have working prototypes for all the things you should have asked for.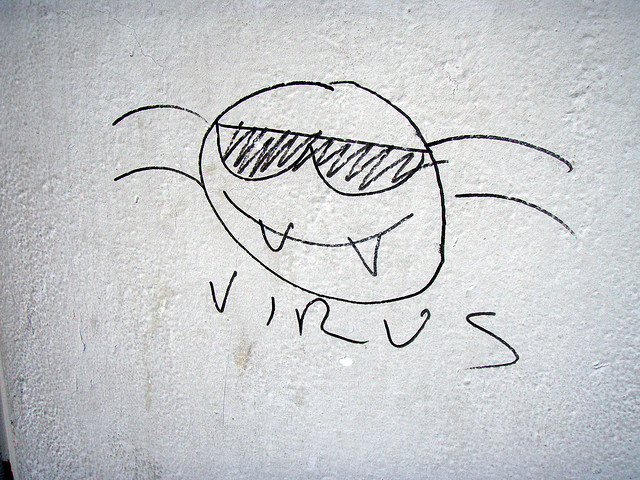 Alignment is all the rage. The thinking goes: If we're all pulling in the same direction, we'll get their faster. There's truth to that – the boat does go faster with more oars and more backs pulling on them. And as long as the boat's heading in the right direction, alignment holds water. But here's the dark side – while we're all pulling on our own oar, we're all sitting in the same boat. And when the boat is scuttled by a fast moving storm, we all go down together – in alignment.
Alignment, overdone, is not resilient. One longboat lost at sea doesn't spell the end of for the clan, unless there's only one boat. With the remaining boats, the Jarl can continue with trading neighboring clans while the shipwrights turn oaks into a beautiful replacement. Certainly a setback, but the Vikings survived. But more than survival, it's also an opportunity for the shipwrights to try a new technology and make the new longboat faster than the old one.
Consensus isn't the same as alignment, it but it too is in fashion and it too has a dark underbelly. Yes, it creates convergence on a go-forward plan, and, yes, everyone knows the plan and is good with it. But consensus dulls to the lowest common denominator and creates middle-of-the-of-the-road plans devoid of edge, sizzle, and excitement. Consensus reduces diversity of thinking, and, therefore, reduces resilience.
Consensus, unbridled, reduces thinking to a single strain which can be completely wiped out by an unforeseen antibiotic of change. But with consensus in check, many strains of thinking swim about the organization and no one environmental factor can wipe them out. When protected from consensus, diversity of thinking spawns parallel competing mindsets which improve corporate survivability.
Businesses are too complex to predict all possible bacterial and viral attacks. And even if you could, there are just too many too many of them. It's far too costly for an organization to be robust to all possibilities.
It's time to acknowledge knowable threats will find you at unpredictable times. And it's time to evolve into a resilient organization.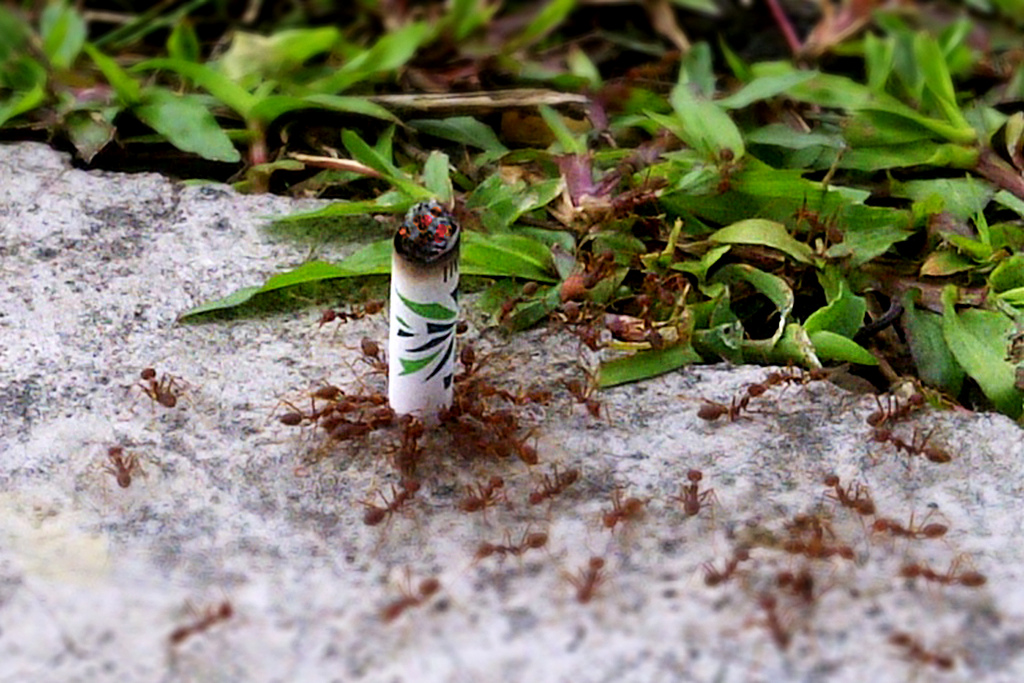 Things are cyclic, but there seems to be no end to the crusade of continuous improvement. (Does anyone remember how the Crusades turned out?) If only to take the edge off, there needs to be an injection of absurdity.
There's no pressure with absurdity – no one expects an absurd idea to work.  If you ask for an innovative idea, you'll likely get no response because there's pressure from the expectation the innovative idea must be successful. And if you do get a response, you'll likely get served a plain burrito of incremental improvement garnished with sour cream and guacamole to trick your eye and doused in hot sauce to trick your palate. If you ask for an absurd idea, you get laughter and something you've never heard before.
When drowning in the sea of standard work, it takes powerful mojo to save your soul.  And the absurdity jetpack is the only thing I know with enough go to launch yourself to the uncharted oasis of new thinking.  Immense force is needed because continuous improvement has serious mass – black hole mass. Like with light, a new idea gets pulled over the event horizon into the darkness of incremental thinking.  But absurdity doesn't care.  It's so far from the center lean's pull is no match.
But to understand absurdity's superpower is to understand what makes things absurd.  Things are declared absurd when they cut against the grain of our success.  It's too scary to look into the bright sun of our experiences, so instead of questioning their validity and applicability, the idea is deemed absurd.  But what if the rules have changed and the fundamentals of last year's success no longer apply?  What if the absurd idea actually fits with the new normal?  In a strange Copernican switch, holding onto to what worked becomes absurd.
Absurd ideas sometimes don't pan out.  But sometimes they do.  When someone laughs at your idea, take note – you may be on to something.  Consider the laughter an artifact of misunderstanding, and consider the misunderstanding a leading indicator of the opportunity to reset customer expectations.  And if someone calls your idea absurd, give them a big hug of thanks, and get busy figuring out how to build a new business around it.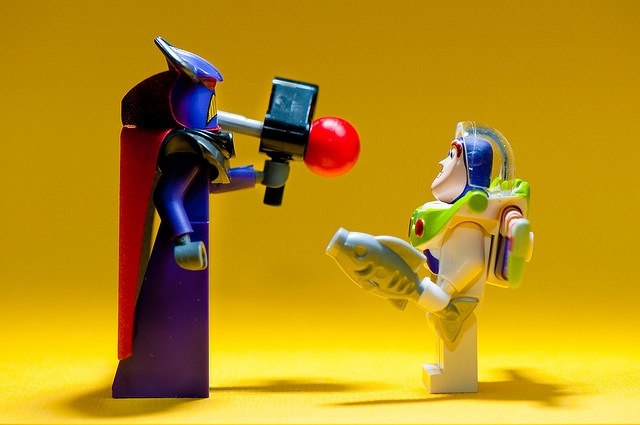 Doing the impossible doesn't take a long time, starting does. More precisely, what takes a long time is getting ready to start.  Getting ready is the gating item.  So what's in the way?
The big deal about starting is other people will see you do it and they'll judge you.  Your brain tells stories about how people will think you're silly or incompetent for trying the outrageous.  It takes a long time to build the courage to start. But where starting is scary, getting ready is safe and comfortable.  Getting ready is done in the head – it's a private process.  And because you do it in your head, you can do it without being judged, and you can do it for as long as you like.  And you can take comfort in getting ready because you rationalize you're advancing the ball with your thinking.  (Hey, at least you're thinking about it.)  But the real reason for staying in the getting ready domain is starting the fear around being judged for starting.
After you finally mustered the courage to start, you'll get welcomed with all sorts of well-intentioned, ill-informed criticism.  The first one – We tried that before, and it didn't work.  Thing is, it was so long ago no one remembers what was actually tried.  Also, no one remembers how many approaches were tried, and even fewer know why it didn't work.  But, everyone's adamant it won't work because it didn't work.  Your response – That was a long time ago, and things have changed since then.  There are new technologies to try, new materials that may work, new experimental methods, and new analytical methods to inform the work.
Now that you dismissed the we-already-tried-that's, the resource police will show up at your door.  They'll say – That's a huge project and it will consume all our resources.  You can't do that.  Your response – Well, I'm not eating the whole enchilada, I only taking the right first bite. And for that, I don't need any extra resources.  You see, my friends and I really want to do this and we pooled our resources and narrowly defined the first bite.  So, as far as resources, I'm all set.
Now the alignment officers will find you.  They'll say – Your off-topic mission impossible will confuse and distract our organization and we can't have that.  You know there's no place for passion and excitement around here.  Can you imagine engineers running around doing things that could disrupt our decrepit business model? We'll no longer have control, and we don't like that.  Please stop.  Your response – Let's set up a meeting with the CEO who's on the hook to create new businesses, and you can deliver that message face-to-face.  You want me to set up the meeting?
Lastly, the don't-rock-the-boaters will nip at your heels.  They'll say – Things are going pretty well.  Did you hear we're laying off fewer people this quarter?   And, we're losing less money this quarter.  Things are looking up.  And here you are trying something new, and scaring everyone half to death. You've got to stop that nonsense.  Your response – Though it may be scary, I have a hunch this crazy stuff could create a whole new business and help secure the company's future.  And I have kids going to college in a couple years, and the company's future is important to me.
When doing the impossible, the technical part is the easy part.  Once you decide to try, what you thought impossible comes quickly. What's difficult is the people part.  Doing the impossible is unpredictable, and it cuts across grain of our culture of predictability.  For years it's been well defined projects with guaranteed profits and completion dates etched in stone.  And after years of predictability injections people become the antibodies that reject the very work the company needs – the work that delivers the impossible.
No kidding – once you start the impossible, your organization will make it difficult for you.  But, that's nothing compared to the difficulty of getting ready because in that phase, you must overcome the most powerful, sly, dangerous critic of all – yourself.

We strive to get everyone on the same page, to align the crew in a shared direction. The thinking goes – If we're all pulling in the same direction, we'll get there faster and more efficiently. Yes, the destination will come sooner, but what if it's not there when we get there?
There's implicit permanence to our go-forward travel plans. We look out three years and plan our destination as if today's rules and fundamentals will still apply. We think – That imaginary tropical vacation spot will be beautiful in three years because it looks beautiful through the kalidascope of today's success. But as the recent natural disasters have taught us, whole islands can be destroyed in an instant. But still, the impermenance of today's tried-and-true business models is lost on us, and we see the unknowable future as statically as the unchangeable map of the continents.
Thing is, all around us there are weak indications the fundamental tradewinds have started to shift – weak signals of impermenance that may invalidate today's course heading. But weak signals are difficult to hear – the white noise of yesterday's success drowns out the forward-looking weak signals.  And more problematic, once heard, weak signals are easily dismissed because their song threatens the successful status quo.
You feel weak signals in your chest. It could be a weak signal when your experience tells you things should go one way and they actually go another. Martin Zwilling (Forbes) has some great examples. (Thanks to Deb Mills-Scofield [@dscofield] for retweeting the article.)
100% alignment reduces adaptability because it deadens us to weak signals, and that's a problem in these times of great impermanence. To counter the negative elements of alignment, there must be a balancing injection of healthy misalignment.  This is an important and thankless task falls on the shoulders of a special breed – the radical fringe.  They're the folks smart enough to knit disjointed whispers into coherent ideas that could unravel everything and brave enough to test them.
Disruptive movements and revolutions build momentum quietly and slowly.  But if you can recognize them early, there's a chance you can get into position to ride their tsunami instead of being ambushed and scuttled by it.  But you've got to listen closely because these young movements are stealthy and all they leave in their wake are weak signals.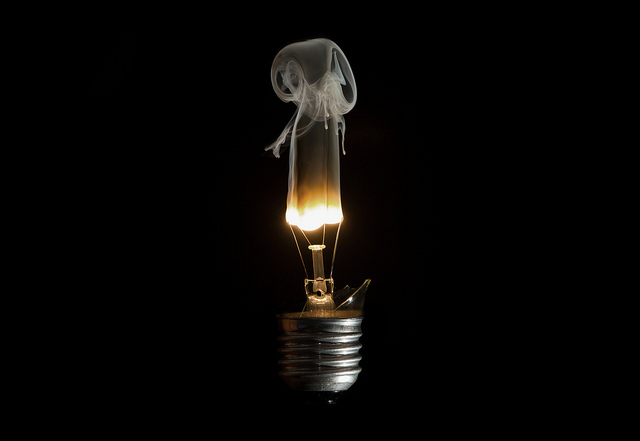 The natural mindset of innovation is more-centric. More throughput; more performance; more features and functions; more services; more sales regions and markets; more applications; more of what worked last time. With innovation, we naturally gravitate toward more.
There are two flavors of more, one better than the other. The better brother is more that does something for the first time. For example, the addition of the first airbags to automobiles – clearly an addition (previous vehicles had none) and clearly a meaningful innovation. More people survived car crashes because of the new airbags. This something-from-nothing more is magic, innovative, and scarce.
Most more work is of a lesser class – the more-of-what-is class. Where the first airbags were amazing, moving from eight airbags to nine – not so much. When the first safety razors replaced straight razors, they virtually eliminated fatal and almost fatal injuries, which was a big deal; but when the third and fourth blades were added, it was more trivial than magical. It was more for more's sake; it was more because we didn't know what else to do.
While more is more natural, less is more powerful. The Innovator's Dilemma clearly called out the power of less. When the long-in-the-tooth S-curve flattens, Christensen says to look down, to look down and create technologies that do less. Actually, he tells us someone will give ground on the very thing that built the venerable S-curve to make possible a done-for-the-first-time innovation.  He goes on to say you might as well be the one to dismantle your S-curve before a somebody else beats you to it. Yes, a wonderful way to realize the juciest innovation is with a less-centric mindset.
The LED revolution was made possible with less-centric thinking. As the incandescent S-curve hit puberty, wattage climbed and more powerful lights became cost effective; and as it matured, output per unit cost increased. More on more.  And looking down from the graying S-curve was the lowly LED, whose output was far, far less.
But what the LED gave up in output it gained in less power draw and smaller size.  As it turned out, there was a need for light where there had been none – in highly mobile applications where less size and weight were prized. And in these new applications, there was just a wisp of available power, and incandesent's power draw was too much.  If only there was a technology with less power draw.
But at the start, volumes for LEDs were far less than incandesent's; profit margin was less; and most importantly, their output was far less than any self-respecting lightbulb.  From on high, LEDs weren't real lights; they were toys that would never amount to anything.
You can break intellectual inertia around more, and good things will happen. New design space is created from thin air once you are forced from the familiar. But it takes force. Creative use of constraints can help.
Get a small team together and creatively construct constraints that outlaw the goodness that makes your product great. The incandescent group's constraint could be: create a light source that must make far less light. The automotive group's constraint: create a vehicle that must have less range – battery powered cars.  The smartphone group: create a smartphone with the fewest functions – wrist phone without Blutooth to something in your pocket , longer battery life, phone in the ear, phone in your eyeglasses.
Less is unnatural, and less is scary. The fear is your customers will get less and they won't like it. But don't be afraid because you're going to sell to altogether different customers in altogether markets and applications. And fear not, because to those new customers you'll sell more, not less. You'll sell them something that's the first of its kind, something that does more of what hasn't been done before. It may do only a little bit of that something, but that's far more than not being able to do it all.
Don't tell anyone, but the next level of more will come from less.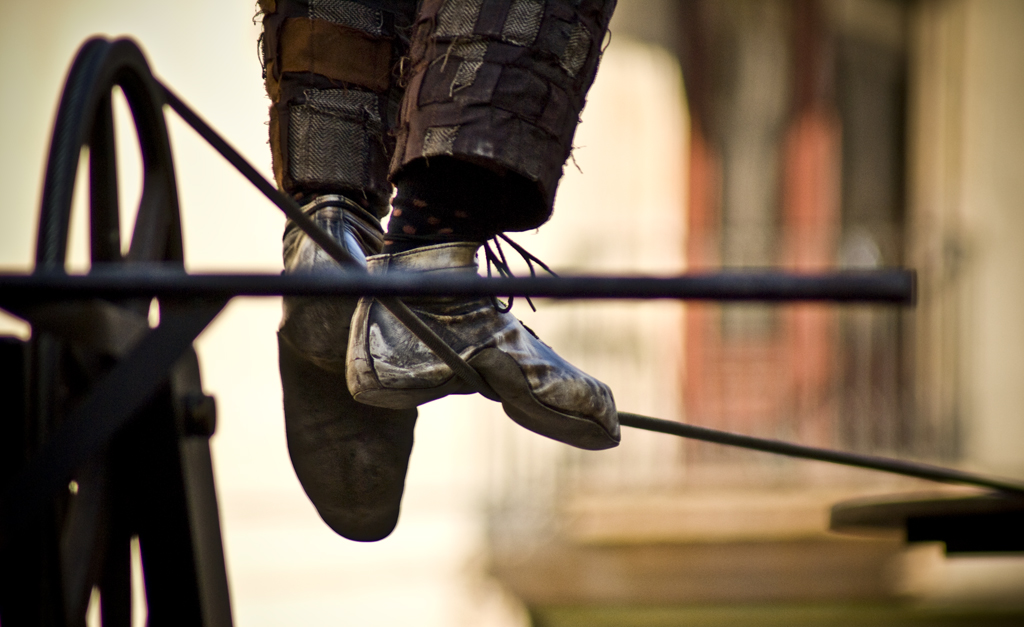 We've been conditioned to ask for direction; to ask for a plan; and ask for permission. But those ways no longer apply. Today that old behavior puts you at the front of the peloton in the great race to the bottom.
The old ways are gone.
Today's new ways: propose a direction (better yet, test one out on a small scale); create and present a radical plan of your own (or better, on the smallest of scales test the novel aspects and present your learning); and demonstrate you deserve permission by initiating activity on something that will obsolete the very thing responsible for your success.
People that wait for someone to give them direction are now a commodity, and with commodities it always ends in the death spiral of low cost providers putting each other out of business.  As businesses are waist deep in proposals to double-down on what hasn't worked and are choking on their flattened S-curves, there's a huge opportunity for people that have the courage to try new things on their own. Today, if you initiate you'll differentiate.
[This is where you say to yourself – I've already got too much on my plate, and I don't have the time or budget to do more (and unsanctioned) work. And this is where I tell you your old job is already gone, and you might as well try something innovative. It's time to grab the defibrillator and jolt your company out of its flatline. ]
It's time to respect your gut and run a low cost, micro-experiment to test your laughable idea. (And because you'll keep the cost low, no one will know when it doesn't go as you thought. [They never do.]) It's time for an underground meeting with your trusted band of dissidents to plan and run your pico-experiment that could turn your industry upside down. It's time to channel your inner kindergartener and micro-test the impossible.
It's time to choose yourself.