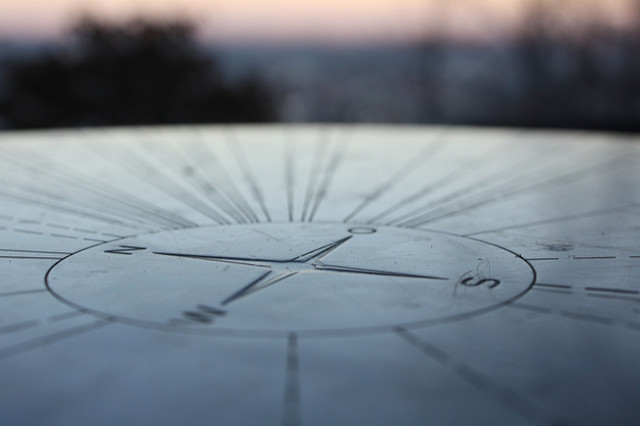 Business and life are all about choosing how you want to allocate your time and money.  In life, it's your personal time and money and in business it's the company's.
If you've ever done any winter hiking, you know that it's important to know the terrain.  If there's a mountain in the way, you either go over it or around it.  But there is one thing you can't do is pretend it's not there.  If you go around it, you've got to make sure you have enough energy, food, water and daylight to make the long trek to shelter.  If you go over it, you've got to make sure you have the ice picks, crampons, down jackets and climbing skills to make it up and down to shelter.  With winter hiking, the territory, gear and team capability matter. And the right decision is defined by situational awareness.
And what of the shelter? Does it sleep five, six or seven?  And because you have seven on your team, it's not really shelter if it sleeps five.  And if you don't know how many it sleeps, you're not situationally aware.  And if you're not situationally aware, on five may fit in the shelter and two will freeze to death.  Maybe before your trip you should look at the map and learn all the shelters their locations and how many the can hold. The right action and the safety of your crew depends on your situational awareness.
And the decision depends on how much daylight do you have left. Before you left basecamp it was possible to know when the sun will set. Did you take the time to look at the charts? Did you take advantage of the knowledge? If you don't have enough sunlight, you've got to go over the top.  If you do, you can take the leisurely great circle route around the mountain.  And if you don't know, you've got to roll the dice.  I'd prefer to be aware of the situation and keep the dice in my pocket.  And for that, you need to be aware of the situation.
Winter hiking is difficult enough even when you have maps of the terrain, weather forecasts, locations of the shelters and knowledge of when the sun will set. But it's an unsafe activity when there are no maps of the territory, the weather is unknown and there's no knowledge of the shelters.  But that's just how it is with innovation – the territory has never been hiked, no maps, no weather forecast, and shelters are unknown.  With innovation, there's no situational awareness unless you create it.  And that's why with innovation, the first step is to create the maps.  No maps, no possibility of situational awareness.
The best people at situational awareness are the military. The know maps and they know how to use them.  The know to do recon to position the enemy on the map and they know to use the situational awareness (the map, the enemy's location, and their direction of travel) to decide how what to do. If the enemy's force is small and in poorly defensible position, there are a certain set of actions that are viable. If the enemy force is large and has the high ground, it's time to sit tight or retreat with dignity. (To be clear, I'm a pacifist and this military example does mean I condone violence of any kind. It's just that the military is super good at situational awareness.)
If you're not making maps of the competitive landscape, you're doing it wrong. If you're not moving resources around and speculating how the competition will respond based on the topography and your position within it, you're not sharpening your situational awareness and you're not taking full advantage of the information around you.  If you don't know where the mountains are you can't avoid them or use them to slow your competition. And if you don't know know where the shelters are an how many miles you can hike in a day, you don't know if you're overextending your position and putting your crew at risk.
Winter is coming. If you're not creating maps to build situational awareness, what are you doing?
Image credit – Martin Fisch