Archive for the 'DFMA' Category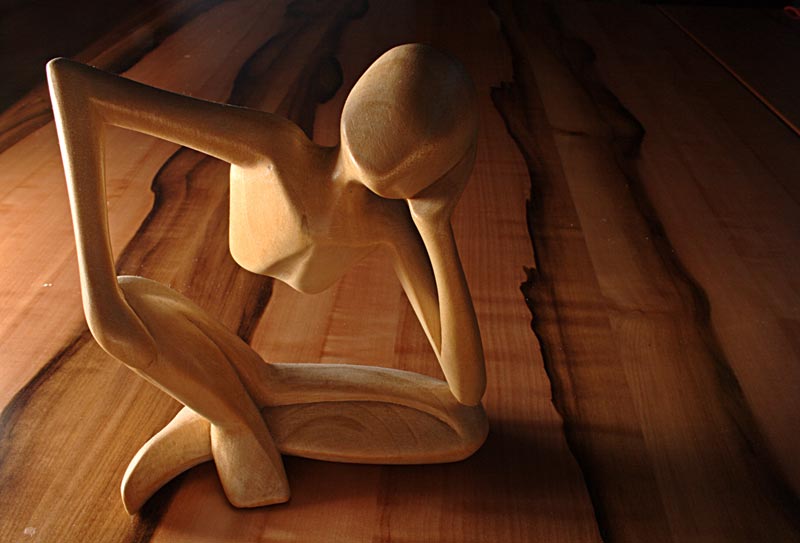 Product costs, without product thinking, drop 2% per year. With product thinking, product costs fall by 50%, and while your competitors' profit margins drift downward, yours are too high to track by conventional methods. And your company is known for unending increases in stock price and long term investment in all the things that secure the future.
The supply chain, without product thinking, improves 3% per year. With product thinking, longest lead processes are eliminated, poorest yield processes are a thing of the past, problem suppliers are gone, and your distributers associate your brand with uninterrupted supply and on time delivery.
Product robustness, without product thinking, is the same year-on-year. Re-injecting long forgotten product thinking to simplify the product, product robustness jumps to unattainable levels and warranty costs plummet. And your brand is known for products that simply don't break.
Rolled throughput yield is stalled at 90%. With product thinking, the product is simplified, opportunities for defects are reduced, and throughput skyrockets due to improved RTY. And your brand is known as a good value – providing good, repeatable functionality at a good price.
Lean, without product thinking has delivered wonderful results, but the low hanging fruit is gone and lean is moving into the back office. With product thinking, the design is changed and value-added work is eliminated along with its associated non-value added work (which is about 8 times bigger); manufacturing monuments with their long changeover times are ripped out and sold to your competitors; work from two factories is consolidated into one; new work is taken on to fill the emptied factories; and profit per square foot triples. And your brand is known for best-in-class quality, unbeatable on time delivery, world class performance, and pioneering the next generation of lean.
The sales argument is low price and good payment terms. With product thinking, the argument starts with product performance and ends with product reliability. The sales team is energized, and your brand is linked with solid products that just plain work.
The marketing approach is stickers and new packaging. With product thinking, it's based on competitive advantage explained in terms of head-to-head performance data and a richer feature set. And your brand stands for winning technology and killer products.
Product thinking isn't for everyone. But for those that try – your brand will thank you.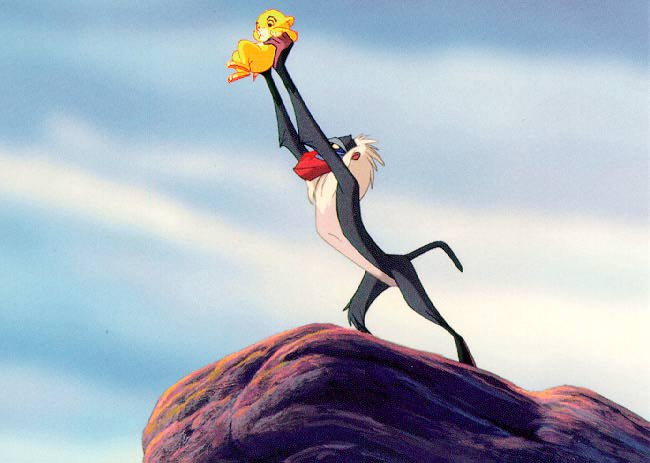 Engineers solve technical problems so
Other engineers can create products so
Companies can manufacture them so
They can sell them for a profit and
Use the wealth to pay workers so
Workers can support their families and pay taxes so
Their countries have wealth for good schools to
Grow the next generation of engineers to
Solve the next generation of technical problems so…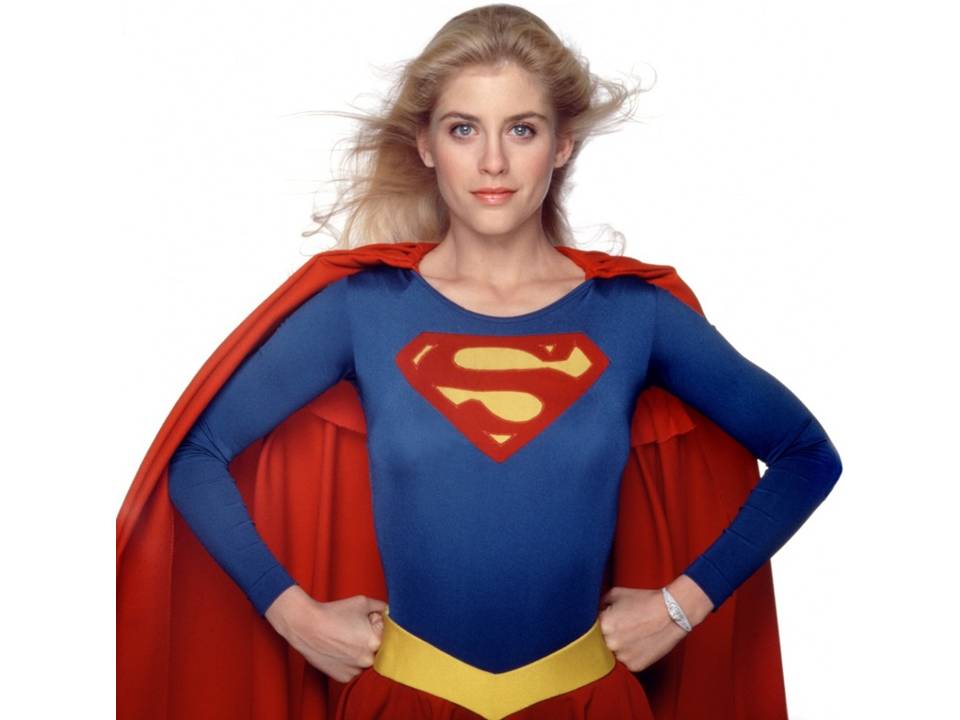 You might be a superhero if…
Using just dirt, rocks, and sticks, you can bring to life a product that makes life better for society.
Using just your mind, you can radically simplify the factory by changing the product itself.
Using your analytical skills, you can increase product function in ways that reinvent your industry.
Using your knowledge of physics, you can solve a longstanding manufacturing problem by making a product insensitive to variation.
Using your knowledge of Design for Manufacturing and Assembly, you can reduce product cost by 50%.
Using your knowledge of materials, you can eliminate a fundamental factory bottleneck by changing what the product is made from.
Using your curiosity and creativity, you can invent and commercialize a product that creates a new industry.
Using your superpowers, you think you can fix a country's economy one company at a time.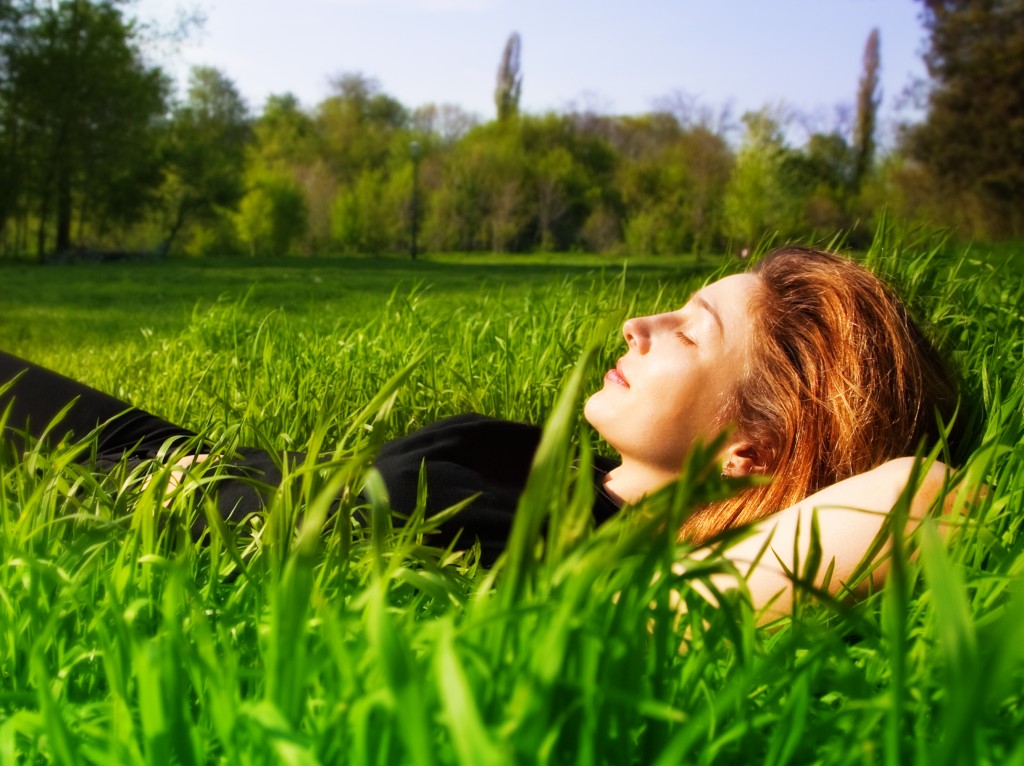 At every turn, lean has increased profits in the factory. Its best trick is to look at the work through a time lens, see wasted time, and get rid of it.
Work is blocked by problems. You watch the work to spot blockages in the form of piles, otherwise known as inventory. When you find a pile, you know the problem is one operation downstream.
As lean works its magic, inventory is reduced, which decreases carrying costs. More importantly, however, it also reduces the time to see a problem. Whether the problem is related to quality, delivery or resources, everything stops immediately. It's clear what to fix, and there's incentive to fix it quickly because with lean, the factory is more sensitive to problems.
What works in the factory will also work in the supply chain, and that's where lean is going.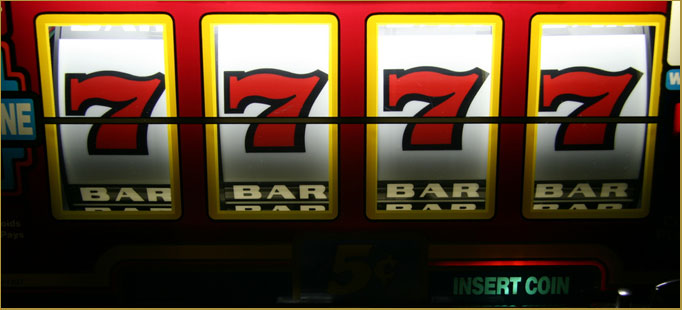 There's an unnatural attraction to lean – a methodology to change the value stream to reduce waste.  And it's the same with Design for Manufacturing (DFM) – a methodology to design out cost of your piece-parts. The real rain maker is Design for Assembly (DFA) which eliminates parts altogether (50% reductions are commonplace.) DFA is far more powerful.
The cost for a designed out part is zero.  Floor space for a designed out part is zero. Transportation cost for a designed out part is zero. (Can you say Green?) From a lean perspective, for a designed out part there is zero waste.  For a designed out part the seven wastes do not apply.
Here's a recipe for unreasonable profits:
Design out half the parts with DFA.  For the ones that remain, choose the three highest cost parts and design out the cost.  Then, and only then, do lean on the manufacturing processes.
For a video version of the post, see this link: (Video embedded below.)
A Recipe for Unreasonable Profits.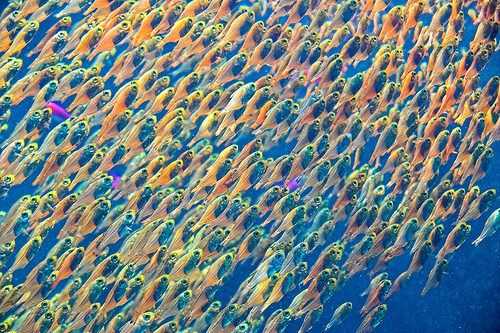 It's been a long slide from greatness for US manufacturing.  It's been downhill since the 70s – a multi-decade slide.  Lately there's a lot of hype about a manufacturing renaissance in the US – re-shoring, on-shoring, right-shoring.  But the celebration misguided.  A real, sustainable return to greatness will take decades, decades of single-minded focus, coordination, alignment and hard work – industry, government, and academia in it together for the long haul.
To return to greatness, the number of new manufacturing jobs to be created is distressing. 100,000 new manufacturing jobs is paltry. And today there is a severe skills gap.  Today there are unfilled manufacturing jobs because there's no one to do the work. No one has the skills. With so many without jobs it sad.  No, it's a shame.  And the manufacturing talent pipeline is dry – priming before filling.  Creating a sea of new manufacturing jobs will be hard, but filling them will be harder.  What can we do?
The first thing to do is make list of all the open manufacturing jobs and categorize them. Sort them by themes: by discipline, skills, experience, tools.  Use the themes to create training programs, train people, and fill the open jobs. (Demonstrate coordinated work of government, industry, and academia.)  Then, using the learning, repeat.  Define themes of open manufacturing jobs, create training programs, train, and fill the jobs.  After doing this several times there will be sufficient knowledge to predict needed skills and proactive training can begin.  This cycle should continue for decades.
Now the tough parts – transcending our short time horizon and finding the money.  Our time horizon is limited to the presidential election cycle – four years, but the manufacturing rebirth will take decades. Our four year time horizon prevents success. There needs to be a guiding force that maintains consistency of purpose – manufacturing resurgence – a consistency of purpose for decades.  And the resurgence cannot require additional money. (There isn't any.)  So who has a long time horizon and money?
The DoD has both – the long term view (the military is not elected or appointed) and the money.  (They buy a lot of stuff.) Before you call me a war hawk, this is simply a marriage of convenience.  I wish there was, but there is no better option.
The DoD should pull together their biggest contractors (industry) and decree that the stuff they buy will have radically reduced cost signatures and teach them and their sub-tier folks how to get it done.  No cost reduction, no contract.  (There's no reason military stuff should cost what it does, other than the DoD contractors don't know how design things cost effectively.) The DoD should educate their contractors how to design products to reduce material cost, assembly time, supply chain complexity, and time to market and demand the suppliers.  Then, demand they demonstrate the learning by designing the next generation stuff.  (We mistakenly limit manufacturing to making, when, in fact, radical improvement is realized when we see manufacturing as designing and making.)
The DoD should increase its applied research at the expense of its basic research.  They should fund applied research that solves real problems that result in reduced cost signatures, reduce total cost of ownership, and improved performance.  Likely, they should fund technologies to improve engineering tools, technologies that make themselves energy independent and new materials.  Once used in production-grade systems, the new technologies will spill into non-DoD world (broad industry application) and create new generation products and a sea of manufacturing jobs.
I think this is approach has a balanced time horizon – fill manufacturing jobs now and do the long term work to create millions of manufacturing jobs in the future.
Yes, the DoD is at the center of the approach. Yes, some have a problem with that.  Yes, it's a marriage of convenience. Yes, it requires coordination among DoD, industry, and academia.  Yes, that's almost impossible to imagine. Yes, it requires consistency of purpose over decades. And, yes, it's the best way I know.
Design for Manufacturing (DFM) is all about reducing the cost of piece-parts. Design for Assembly is all about reducing the cost of putting things together (assembly).  What's often forgotten is that function comes first.  Change the design to reduce part cost, but make sure the product functions well.  Change the parts (eliminate them) to reduce assembly cost, but make sure the product functions well.
Paradoxically, DFM and DFA are all about function.
Here's a link to a short video that explains DFM and DFA: link to video. (and embedded below)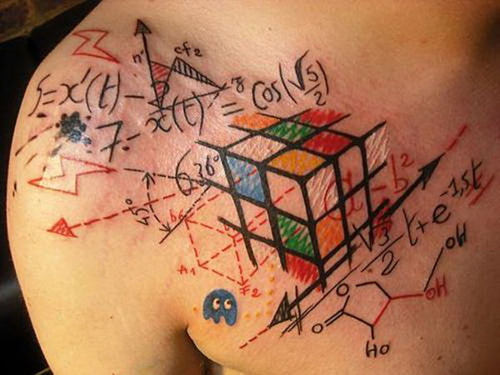 We all want to increase profits, but sometimes we get caught in the details and miss the big picture:
Profit = (Price – Cost) x Volume.
It's a simple formula, but it provides a framework to focus on fundamentals. While all parts of the organization contribute to profit in their own way, engineering's work has a surprisingly broad impact on the equation.
The market sets price, but engineering creates function, and improved function increases the price the market will pay. Design the product to do more, and do it better, and customers will pay more. What's missing for engineering is an objective measure of what is good to the customer.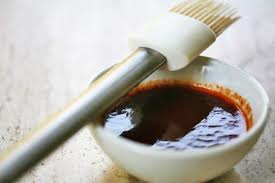 Last month a group of engineers met secretly to reinvent the US economy one company at a time.  Here are some of the players, maybe you've heard of them:
Alcoa, BAE, Boeing, Bose, Covidien, EMC, GE Medical, GE Transportation, Grundfos, ITT, Medrad, Medtronic, Microsoft, Motorola, Pratt & Whitney, Raytheon, Samsung, Schneider Electric, Siemens, United Technologies, Westinghouse, Whirlpool.
Presenter after presenter the themes were the same: double profits, faster time to market, and better products – the triple crown of product development. Magic in a bottle, and still the best kept secret of the product development community. (No sense sharing the secret sauce when you can have it all for yourself.)
Microsoft used the secret sauce to increase profits of their hardware business by $75 million; Boeing recently elevated the secret methodology to the level of lean. Yet it's still a secret.
What is this sauce that doubles profits without increasing sales?  (That's right, doubles.) What is this magic that decreases time to market? That reduces engineering documentation? That reduces design work itself? What is this growth strategy?
When trying to spread it on your company there are some obstacles, but the benefits should be enough to carry the day.  First off, the secret sauce isn't new, but double the profits should be enough to take a first bite.  Second, its name doesn't roll off the tongue (there's no sizzle), but decreased time to market should justify a taste test. Last, design engineering must change its behavior (we don't like to do that), but improved product functionality should be enough to convince engineering to swallow.
There are also two mapping problems: First, the sauce has been mapped to the wrong organization – instead of engineering it's mapped to manufacturing, a group that, by definition, cannot do the work. (Only engineering can change the design.) Second, the sauce is mapped to the wrong word – instead of profit it's mapped to cost.  Engineering is praised for increased profits (higher function generates higher profits) and manufacturing is responsible for cost – those are the rules.
With double profits, reduced time to market, and improved product function, the name shouldn't matter. But if you must know, its name is Design for Manufacturing and Assembly (DFMA), though I prefer to call it the secret sauce that doubles profits, reduces time to market, and improves product function.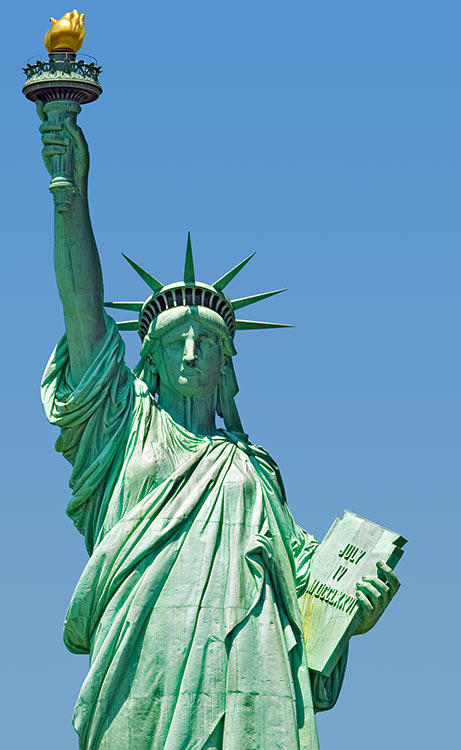 I think we can turn around the US economy, one company at a time.  Here's how:
To start, we must make a couple commitments to ourselves.  1. We will do what it takes to manufacture products in the US because it's right for the country. 2. We will be more profitable because of it.
Next, we will set up a meeting with our engineering community, and we will tell them about the two commitments. (We will wear earplugs because the cheering will be overwhelming.) Then, we will throw down the gauntlet; we will tell them that, going forward, it's no longer acceptable to design products as before, that going forward the mantra is: half the cost, half the parts, half the time. Then we will describe the plan.
On the next new product we will define cost, part count, and assembly time goals 50% less that the existing product; we will train the team on DFMA; we will tear apart the existing product and use the toolset; we will learn where the cost is (so we can design it out); we will learn where the parts are (so we can design them out); we will learn where the assembly time is (so we can design it out).
On the next new product we will front load the engineering work; we will spend the needed time to do the up-front thinking; we will analyze; we will examine; we will weigh options; we will understand our designs. This time we will not just talk about the right work, this time we will do it.
On the next new product we will use our design reviews to hold ourselves accountable to the 50% reductions, to the investment in DFMA tools, to the training plan, to the front-loaded engineering work, to our commitment to our profitability and our country.
On the next new product we will celebrate the success of improved product functionality, improved product robustness, a tighter, more predictable supply chain, increased sales, increased profits, and increased US manufacturing jobs.
On the next new product we will do what it takes to manufacture products in the US because it's the right thing for the country, and we will be more profitable because of it.
If you'd like some help improving the US economy one company at a time, send me an email (mike@shipulski.com), and I'll help you put a plan together.
a
p.s. I'm holding a half-day workshop on how to implement systematic cost savings through product design on June 13 in Providence RI as part of the International Forum on DFMA — here's the link. I hope to see you there.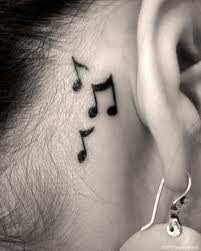 More with more doesn't cut it anymore, just not good enough.
The behavior we're looking for can be nicely described by the old TV game show Name That Tune, where two contestants competed to guess the name of a song with the fewest notes. They were read a clue that described a song, and ratcheted down the notes needed to guess it. Here's the nugget: they challenged themselves to do more with less, they were excited to do more with less, they were rewarded when they did more with less. The smartest, most knowledgeable contestants needed fewer notes. Let me say that again – the best contestants used the fewest notes.
In product design, the number of notes is analogous to part count, but the similarities end there. Those that use the fewest are not considered our best or our most knowledgeable, they're not rewarded for their work, and our organizations don't create excitement or a sense of challenge around using the fewest.
For other work, the number of notes is analogous to complexity. Acknowledge those that use the fewest, because their impact ripples through your company, and makes all your work easier.