Archive for the 'Level 5 Courage' Category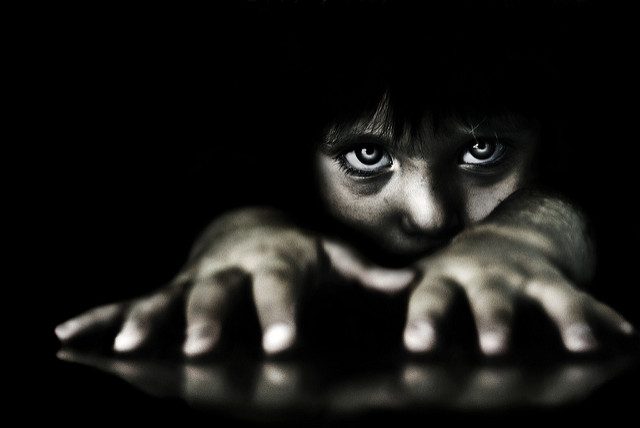 The primary impediment to innovation is fear, and the prime directive of any innovation system should be to drive out fear.
A culture of accountability, implemented poorly, can inject fear and deter innovation.  When the team is accountable to deliver on a project but are constrained to a fixed scope, a fixed launch date and resources, they will be afraid.  Because they know that innovation requires new work and new work is inherently unpredictable, they rightly recognize the triple accountability – time, scope and resources – cannot be met.  From the very first day of the project, they know they cannot be successful and are afraid of the consequences.
A culture of accountability can be adapted to innovation to reduce fear.  Here's one way. Keep the team small and keep them dedicated to a single innovation project. No resource sharing, no swapping and no double counting. Create tight time blocks with clear work objectives, where the team reports back on a fixed pitch (weekly, monthly). But make it clear that they can flex on scope and level of completeness.  They should try to do all the work within the time constraints but they must know that it's expected the scope will narrow or shift and the level of completeness will be governed by the time constraint.  Tell them you believe in them and you trust them to do their best, then praise their good judgement at the review meeting at the end of the time block.
Innovation is about solving new problems, yet fear blocks teams from trying new things. Teams like to solve problems that are familiar because they have seen previous teams judged negatively for missing deadlines. Here's the logic – we'd rather add too little novelty than be late.  The team would love to solve new problems but their afraid, based on past projects, that they'll be chastised for missing a completion date that's disrespectful of the work content and level of novelty.  If you want the team to solve new problems, give them the tools, time, training and a teacher so they can select different problems and solve them differently. Simply put – create the causes and conditions for fear to quietly slink away so innovation will flow.
Fear is the most powerful inhibitor. But before we can lessen the team's fear we've got to recognize the causes and conditions that create it. Fear's job is to keep us safe, to keep us away from situations that have been risky or dangerous.  To do this, our bodies create deep memories of those dangerous or scary situations and creates fear when it recognizes similarities between the current situation and past dangerous situations.  In that way, less fear is created if the current situation feels differently from situations of the past where people were judged negatively.
To understand the causes and conditions that create fear, look back at previous projects.  Make a list of the projects where project members were judged negatively for things outside their control such as: arbitrary launch dates not bound by the work content, high risk levels driven by unjustifiable specifications, insufficient resources, inadequate tools, poor training and no teacher.  And make a list of projects where team members were praised.  For the projects that praised, write down attributes of those projects (e.g., high reuse, low technical risk) and their outcomes (e.g., on time, on cost).  To reduce fear, the project team will bend new projects toward those attributes and outcomes. Do the same for projects that judged negatively for things outside the project teams' control. To reduce fear, the future project teams will bend away from those attributes and outcomes.
Now the difficult parts.  As a leader, it's time to look inside.  Make a list of your behaviors that set (or contributed to) causes and conditions that made it easy for the project team to be judged negatively for the wrong reasons.  And then make a list of your new behaviors that will create future causes and conditions where people aren't afraid to solve new problems in new ways.
Image credit — andrea floris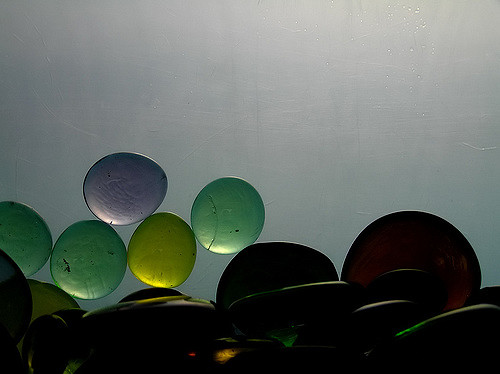 Life's too short to work on things that don't make a difference. Sure, you've got to earn a living, but what kind of living is it if all you're doing is paying for food and a mortgage?  How do others benefit from your work? How does the planet benefit from your work? How is the world a better place because of your work?  How are you a better person because of your work?
When you're done with your career, what will you say about it? Did you work at a job because you were afraid to leave? Did you stay because of loss aversion? Did you block yourself from another opportunity because of a lack of confidence? Or, did you stay in the right place for the right reasons?
If there's no discomfort, there's no growth, even if you're super good at what you do. Discomfort is the tell-tale sign the work is new. And without newness, you're simply turning the crank.  It may be a profitable crank, but it's the same old crank, none the less.  If you've turned the crank for the last five years, what excitement can come from turning it a sixth? Even if you're earning a great living, is it really all that great?
Maybe work isn't supposed to be a source of meaning. I accept that. But, a life without meaning – that's not for me. If not from work, do you have a source of meaning? Do you have something that makes you feel whole? Do you have something that causes you to pole vault out of bed?  Sure, you provide for your family, but it's also important to provide meaning for yourself. It's not sustainable to provide for others at your own expense.
Your work may have meaning, but you may be moving too quickly to notice. Stop, take a breath and close your eyes. Visualize the people you work with. Do they make you smile? Do you remember doing something with them that brought you joy? How about doing something for them – any happiness there? How about when you visualize your customers? Do you they appreciate what you do for them? Do you appreciate their appreciation? Even if there's no meaning in the work, there can be great meaning from doing it with people that matter.
Running away from a job won't solve anything; but wandering toward something meaningful can make a big difference. Before you make a change, look for meaning in what you have. Challenge yourself every day to say something positive to someone you care about and do something nice for someone you don't know all that well.  Try it for a month, or even a week.
Who knows, you may find meaning that was hiding just under the surface. Or, you may even create something special for yourself and the special people around you.
Image credit – Greg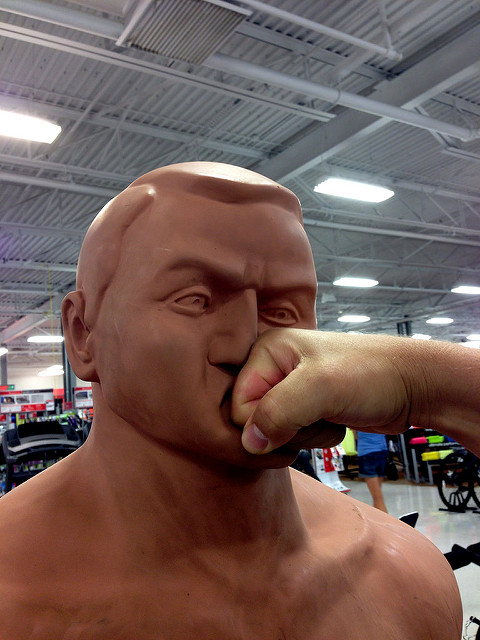 If you don't want to go to work in the morning, there's a reason. If' you/re angry with how things go, there's a reason.  And if you you're sad because of the way that people treat you, there's a reason. But the reason has nothing to do with your work, how things are going or how people treat you. The reason has everything to do with your ego.
And your ego has everything to do with what you think of yourself and the identity you attach to yourself. If you don't want to go to work, it's because you don't like what your work says about you or your image of your self.  If you are angry with how things go, it's because how things go says something about you that you don't like.  And if you're sad about how people treat you, it's because you think they may be right and you don't like what that says about you.
The work is not responsible for your dislike of it. How things go is not responsible for your anger. And people that treat you badly are not responsible for your sadness. Your dislike is your responsibility, your anger is your responsibility and your sadness is your responsibility. And that's because your response is your responsibility.
Don't blame the work. Instead, look inside to understand how the work cuts against the grain of who you think you are. Don't blame the things for going as they go. Instead, look inside to understand why those things don't fit with your self-image.  Don't blame the people for how they treat you. Instead, look inside to understand why you think they may be right.
It's easy to look outside and assign blame for your response. It's the work's fault, it's the things' fault, and it's the people's fault. But when you take responsibility for your response, when you own it, work gets better, things go better and people treat you better.  Put simply, you take away their power to control how you feel and things get better.
And if work doesn't get better, things don't go better and people don't treat you better, not to worry. Their responses are their responsibility.
Image credit Mrs. Gemstone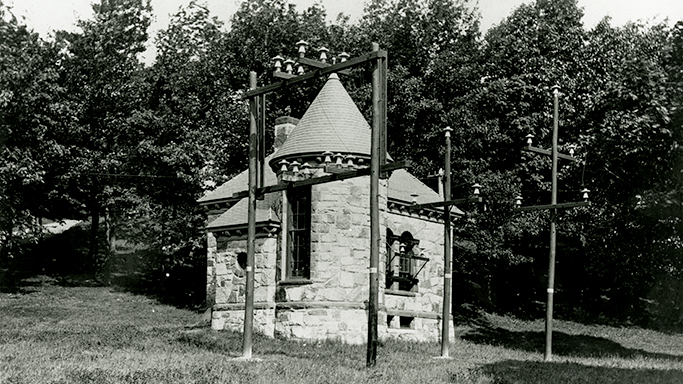 Anything worth its salt will meet with resistance. More strongly, if you get no resistance, don't bother.
There's huge momentum around doing what worked last time.  Same as last time but better; build on success; leverage last year's investment; we know how to do it. Why are these arguments so appealing? Two words: comfort and perceived risk. Why these arguments shouldn't be so appealing: complacency and opportunity cost.
We think statically and selectively.  We look in the rear view mirror, write down what happened and say "let's do that again." Hey, why not? We made the initial investment and did the leg work.  We created the script.  Let's get some mileage out of it.  And we selectively remember the positive elements and actively forget the uncertainty of the moment.  We had no idea it was going to work, and we forget that part. It worked better than we imagined and we remember the "working better" part. And we forget we imagined it would go differently. And we forget that was a long time ago and we don't take the time to realize things are different now. The rules are dynamic, yet our thinking is static.
We compete with the past tense. We did this and they did that, and, therefore, that's what will happen again. So wrong. We've got smarter; they've got smarter; battery capacity has tripled; power electronics are twice as efficient; efficiency of solar panels has doubled; CRISPR can edit our genes.  The rules are different but the sheet music hasn't changed. The established players sing the same songs and the upstarts cut them off at the knees.
If you were successful last time and everyone thinks your proposed project is a good idea, ball it up and throw it in the trash. It reeks of stale thinking. If your project plan is dismissed by the experts because it contradicts the tired recipe of success, congratulations! You may be onto something!  Stomp on the accelerator and don't look back.
If your proposal meets with consensus, hang your head and try again. You missed the mark. If they scream "heretic" and want to burn you at the stake, double down.  If the CEO isn't adamantly against it, you're not trying hard enough.  If she throws you out of the room half way through your presentation, you may have a winner!
Yesterday's recipes for success are today's worn paths of mediocracy.
If you're confident it will work, you shouldn't be. If you're filled with electric excitement it might actually work and scared to death it might end in a wild fireball of burn metal toxic fumes, what are you waiting for?!
Heretics were burned at the stake because the establishment knew they were right.  Goddard was right and the New York Times wasn't.  Decades later they apologized – rockets work is space. And though the Qualifiers and Pope Paul V were unanimous in their dismissal of Galileo and Copernicus, the heretics had it right – the sun is at the center of everything.
Don't seek out dissent, but if all you get is consensus, be wary. Don't be adversarial, but if all you get is open arms, question your thesis. Don't be confrontational, but if all you get is acceptance, something's wrong.
If there's no resistance, work on something else.
Image Credit WPI (Robert Goddard's Lab)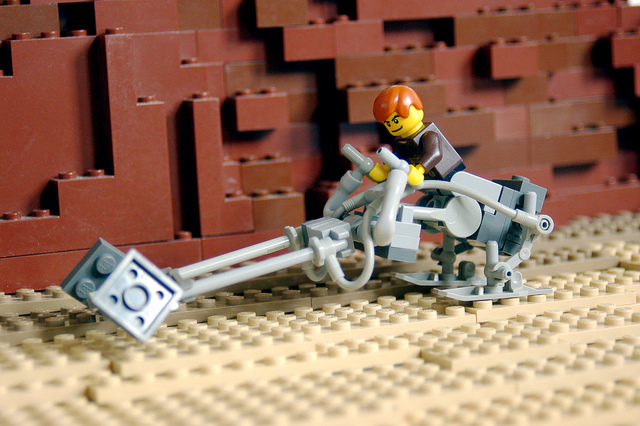 If you know what to do, do it. Don't ask, just do.
If you're pretty sure what to do, do it.  Don't ask, just do.
If you think you may know what to do, do it.  Don't ask, just do.
If you don't know what to do, try something small.  Then, do more of what works and less of what doesn't.
If your team doesn't know what to do unless they ask you, tell them to do what they think is right.  And tell them to stop asking you what to do.
If your team won't act without your consent, tell them to do what they think is right. Then, next time they seek your consent, be unavailable.
If the team knows what to do and they go around you because they know you don't, praise them for going around you.  Then, set up a session where they educate you on what you should know.
If the team knows what to do and they know you don't, but they don't go around you because they are too afraid, apologize to them for creating a fear-based culture and ask them to do what they think is right.  Then, look inside to figure out how to let go of your insecurities and control issues.
If your team needs your support, support them.
If your team need you to get out of the way, go home early.
If your team needs you to break trail, break it.
If they need to see how it should go, show them.
If they need the rules broken, break them.
If they need the rules followed, follow them.
If they need to use their judgement, create the causes and conditions for them to use their judgement.
If they try something new and it doesn't go as anticipated, praise them for trying something new.
If they try the same thing a second time and they get the same results and those results are still unanticipated, set up a meeting to figure out why they thought the same experiment would lead to different results.
Try to create the team that excels when you go on vacation.
Better yet, try to create the team that performs extremely well when you're involved in the work and performs even better when you're on vacation. Then, because you know you've prepared them for the future, happily move on to your next personal development opportunity.
Image credit — Puriri deVry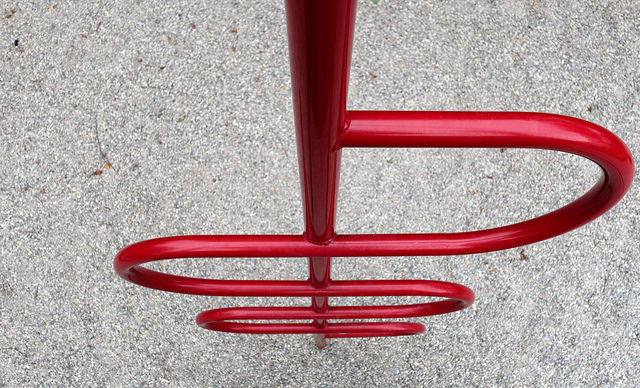 The race for productivity is on. And to take productivity to the next level, set limits.
To reduce the time wasted by email, limit the number of emails a person can send to ten emails per day. Also, eliminate the cc function. If you send a single email to ten people, you're done for the day.  This will radically reduce the time spent writing emails and reduce distraction as fewer emails will arrive. But most importantly, it will help people figure out which information is most important to communicate and create a natural distillation of information. Lastly, limit the number of word in an email to 100. This will shorten the amount of time to read emails and further increase the density of communications.
If that doesn't eliminate enough waste, limit the number of emails a person can read to ten emails per day.  Provide the subject of the email and the sender, but no preview.  Use the subject and sender to decide which emails to read.  And, yes, responding to an email counts against your daily sending quota of ten.  The result is further distillation of communication. People will take more time to decide which emails to read, but they'll become more productive through use of their good judgement.
Limit the number of meetings people can attend to two per day and cap the maximum meeting length to 30 minutes. The attendees can use the meeting agenda, meeting deliverables and decisions made at the meeting to decide which meetings to attend. This will cause the meeting organizers to write tight, compelling agendas and make decisions at meetings. Wasteful meetings will go away and productivity will increase.
To reduce waiting, limit the number of projects a person can work on to a single project.  Set the limit to one. That will force people to chase the information they need instead of waiting. And if they can't get what they need, they must wait. But they must wait conspicuously so it's clear to leaders that their people don't have what they need to get the project done. The conspicuous waiting will help the leaders recognize the problem and take action.  There's a huge productivity gain by preventing people from working on things just to look busy.
Though harsh, these limits won't break the system. But they will have a magical influence on productivity. I'm not sure ten is the right number of emails or two is the right number of meetings, but you get the idea – set limits.  And it's certainly possible to code these limits into your email system and meeting planning system.
Not only will productivity improve, happiness will improve because people will waste less time and get to use their judgement.
Everyone knows the systems are broken. Why not give people the limits they need and make the productivity improvements they crave?
Image credit –  XoMEoX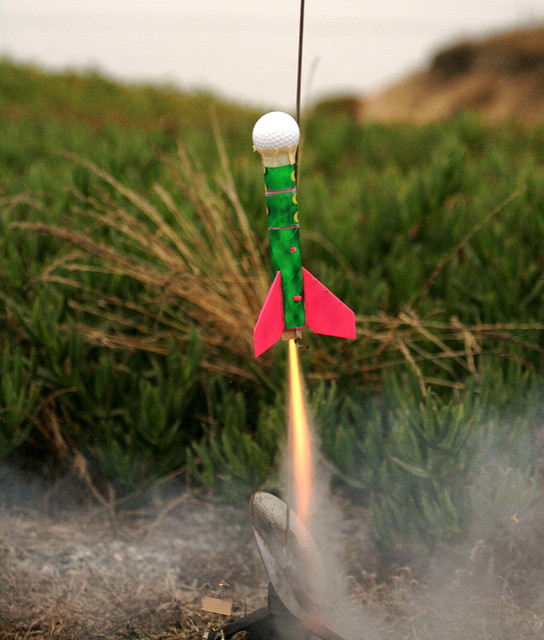 With this blog post, I've written a blog post every Wednesday night for eight years, with no misses and no repeats.
It started while on vacation at a friend's house where he suggested I write a blog. I had no idea what a blog was or how to write one. I didn't know that a blog usually sits on a website and I didn't know how to make a website or even how to pay someone to make one. And once I stopped hiding behind the transactional work, I realized I didn't know what to write about or how to start.
Right out of the gate I learned that starting is difficult. I was anxious and afraid and I told myself all sorts of scary stories that didn't come true. As I pushed through the basics of creating a website, there were plenty of opportunities to stop, but I didn't. There was a force pushing me, and though I didn't know where it came from I was happy when it woke up with me every morning and stayed by my side.
Before starting I had no website and then I had one.  I moved from no to yes.  Creating something from nothing feels great when you're done, but not beforehand. But I wasn't even done starting.
The first time I faced the blank screen I was paralyzed. I had many ideas and none of them good enough. I wrote and rewrote paragraphs and scrapped them. I wrote whole drafts and scrapped them. I didn't have the confidence to say what I wanted to say and let people judge my work. What would they say about me? Would they think about me? Do my words make sense? Are they interesting? Are they right?
At some point I got too tired, my resistance weakened and I hit the publish button. I was still afraid, but in a moment of weakness I sent it anyway. Though I catastrophized before sending, nothing bad happened when I sent it. Nothing good happened either, and I was fine with both.
Self-judgment is a powerful blocking mechanism, but I broke through for the first time. Now, going on 416 times, I've started with a blank screen, pushed through my self-judgment and wrote a post.  It's easier now, but it's still not easy. And it won't be easy next year. In fact, what I learned is the posts that caused the most uneasiness in me made the largest impact on others. I learned if I put my deepest personal thoughts into my writing, others appreciated it.  But more importantly, I stood three inches taller after writing it.
With my posts, every week I must to create something from nothing. Every week I must think deeply, distill and write clearly. At the end of every post, I know more about the subject I wrote about. In that way, I can be my own teacher. And every week I must push through my self-doubt and publish. And in that way, every week I create the causes and conditions for self-growth.
Everything gets better with practice. And my practice of starting with nothing and ending with something has helped me be more effective in domains of high uncertainty.  I still feel anxious, but I know it won't hurt me. And now I use my anxiety for good – as a leading indication that I'm working in new design space. And when I don't feel anxious, I know to stop what I'm doing and work on something else.
Image credit – Steve Jurvetson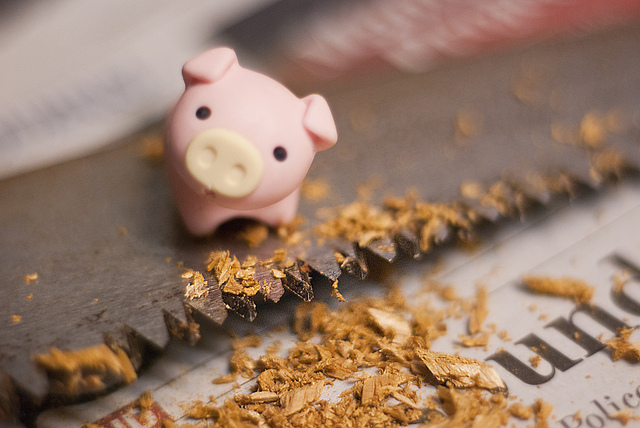 If you put yourself out there and it doesn't go as you expect, don't get down.  All you are responsible for is your effort and your intentions.  You're not responsible for the outcome. Intentions don't drive outcomes. In fact, be prepared for your work to bring out the opposite of your intentions.
If you put yourself out there and it goes poorly, don't judge yourself negatively. Sometimes, things go that way. It's not a problem, unless you make it one. So, don't make it one. Just put yourself out there.
The clothes don't get clean without an agitator. Hold onto that, and put yourself out there.
How do you know you've put yourself out there? The status quo is angry with you. The people in power want you to stop. The organization tries to scuttle your work. And the people that know the truth take you out to lunch.
If you put yourself out there and your message is met with 100% agreement, you didn't put yourself out there. You may have stepped outside the lines, but you didn't put your whole self on the line. You didn't splash everyone with a full belly flop. There wasn't enough sting and your belly isn't red enough.
You won't get it right, but put yourself out there anyway. You can't predict the outcome, but take a run at the status quo. You don't know how it will turn out, but that's not a reason to hold back, it's objective evidence it's time to take a run at it.
Don't put yourself out there because it's the right thing to do, put yourself out there because you have an emotional connection.  Put yourself out there because it's time to put yourself out there. Put yourself out there because you don't know what else to do.
Be prepared to be misunderstood, but put yourself out there. Expect to be laughed at and talked about behind your back, but put yourself out there. And expect there will be one or two people who will have your back.  You know who they are.
No sense holding back. Get over the fear and put yourself out there.
The only one holding you back is you.
Image credit – Mark Bonica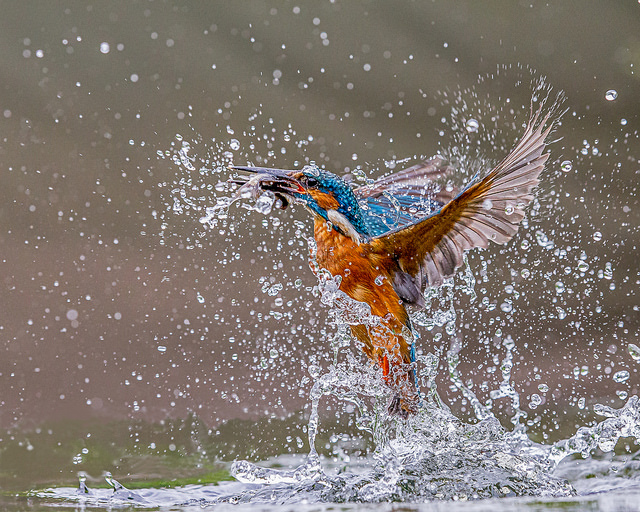 Success is the enemy of new work. Past success blocks new work out of fear it will jeopardize future success, and future success blocks new work out of fear future success will actually come to be.
Either way you look at it, success gets in the way of doing new work.
Success itself has no power to block new work.  To generate its power, past success creates the fear of loss in the people doing today's work. And their fear causes them to block new work.  When we did A we got success, and now you are trying to do B.  B is not A, and may not bring success. I will resist B out of fear of losing the goodness of past success.
As a blocking agent, future success is more ethereal and more powerful because it prevents new work from starting. Future success causes our minds to project the goodness and glory the new work could bring and because our small sense of self doesn't think we're worthy, we never start. Where past success creates an enemy in the status quo, future success creates an enemy within ourselves.
But if we replace fear with learning, the game changes.
I'm not trying to displace our past success, I'm trying to learn if we can use it as springboard and back flip into the deep end of our future success. If it works, our learning will refine today's success and inform tomorrow's. If it doesn't work, we'll learn what doesn't work and try something else. But not to worry, we'll make small bets and create big learning. That way when we jump in the puddle, the splash will be small. And if the water's cold, we'll stop. But if it's warm, we'll jump into a bigger puddle. And maybe we'll jump together. What do you think? Will you help me learn?
Yes, it's scary to think about running this small experiment. Not because it won't work, but because it might. If we learn this could work it would be a game-changer for the company and I'm afraid I'm not worthy of the work. Can you help me navigate this emotional roller coaster? Can you help me learn if this will work?  Can you review the results privately and help me learn what's going on?  If we don't learn how to do it, our competitors will. Can you help me start?
Success blocks, but it also pays the bills. And, hopefully it's always part of the equation. But there are things we can do to take the edge of its blocking power. Acknowledge that new work is scary and focus on learning.  Learning isn't threatening, and it moves things forward. Show results and ask for comments from people who created past success. Over time, they'll become important advocates. And acknowledge to yourself that new work creates internal fear, and acknowledge the best way to push through fear is to learn.
Be afraid, make small bets and learn big.
Image credit – Andy Morffew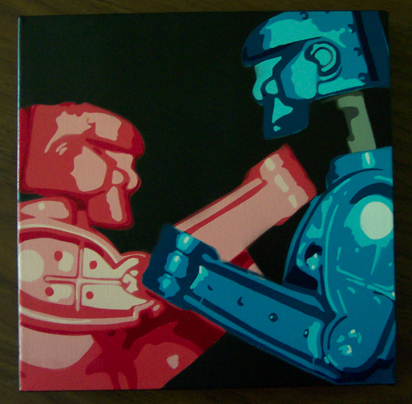 Ideas are all talk and no action.  Ideas are untested concepts that have yet to rise to the level of practicality.  You can't sell an idea and you can't barter with them. Ideas aren't worth much.
A prototype is a physical manifestation of an idea. Where ideas are ethereal, prototypes are practical. Where ideas are fuzzy and subject to interpretation, prototypes are a sledge hammer right between the eyes.  There is no arguing with a prototype. It does what it does and that's the end of that. You don't have to like what a prototype stands for, but you can't dismiss it. Where ideas aren't worth a damn, prototypes are wholly worth every ounce of effort to create them.
If Camp A says it will work and Camp B says it won't, a prototype will settle the disagreement pretty quickly.  It will work or it won't.  And if it works, the idea behind it is valid.  And if it doesn't, the idea may be valid, but a workable solution is yet-to-be discovered.  Either way, a prototype brings clarity.
Prototypes are not elegant.  Prototypes are ugly. The best ones do one thing – demonstrate the novel idea that underpins them. The good ones are simple, and the best ones are diabolically simple. It is difficult to make diabolically simple prototypes (DSPs), but it's a skill that can be learned.  And it's worth learning because DSPs come to life in record time. The approach with DSPs is to take the time up front to distill the concept down to its essence and then its all-hands-on-deck until it's up and running in the lab.
But the real power of the DSP is that it drives rapid learning.  When a new idea comes, it's only a partially formed.  The process of trying to make a DSP demands the holes are filled and blurry parts are brought into focus.  The DSP process demands a half-baked idea matures into fully-baked physical embodiment.  And it's full-body learning.  Your hands learn, your eyes learn and your torso learns.
If you find yourself in a disagreement of ideas, stop talking and start making a prototype. If the DSP works, the disagreement is over.
Diabolically simple prototypes end arguments. But, more importantly, they radically increase the pace of learning.
Image credit – snippets101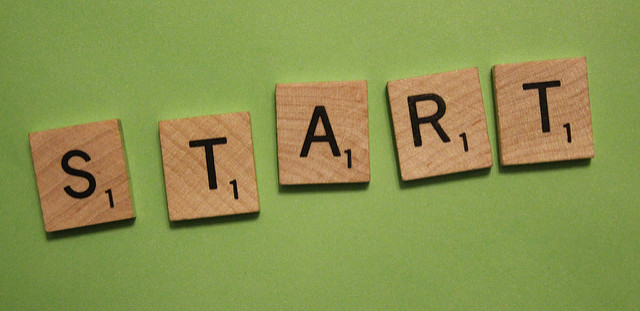 It doesn't matter where the journey ends, as long as it starts.
After starting, don't fixate on the destination, focus on how you get there.
A long project doesn't get shorter until you start. Neither does a short one.
Start under the radar.
When a project is too big to start, tear off a bite-sized chunk, chew it and swallow.
Sometimes slower is faster, but who cares. You've started.
If you can't start, help some else start. You'll both be better for it.
Fear blocks starting. But if you're going to be afraid, you might as well start.
The only way to guarantee failure is to fail to start.
After you start, tell your best friend.
When starting, be clear on your location and less clear on the destination.
You either start or you don't. With starting, there's no partial credit.
Don't start unless you're going to finish.
Starting is scary, right up until you start.
The best way to free up time to start a good project is to stop a bad one.
Sometimes it's best to stop starting and start finishing.
You don't need permission to start. You just need to start.
Start small. If that doesn't work, start smaller.
In the end, starting starts with starting.
And if you don't start you can't finish.
Image credit — jakeandlindsay