Archive for the 'Robust Economy' Category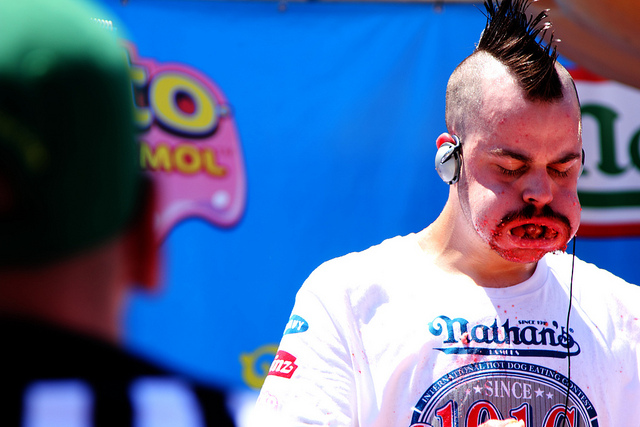 Growth, as a strategy, is flawed.  Draw a control volume around the planet and accelerate the growth engines: the natural conclusion – we run out of natural resources.  Not if, when.  Anything with a finite end condition is finite.  That's a rule.  Because the world has finite resources, growth is finite.
Economists say growth is the only way.  And the analysts say you've got to grow faster than their expectations or they'll penalize your stock price.  Economists say growth must be eternal and analysists say it's never fast enough.  The treadmill of growth keeps us accelerating, and we're moving too fast to stop and ask why.
The idea behind growth is simple – with growth comes riches.  As we've defined the system, when companies grow the people that own stock make more money.  And in with our consumption mindset, more money means more stuff.  Cutting right to it, company growth breeds bank account growth, which in turn breeds four cars, a 5,000 square foot primary residence, two vacation homes, closets full of too many clothes, three iPads, six laptops and five smart phones.  And from this baseline, continued growth breeds more spiraling consumption.
If the consumption was curbed, what would happen to the riches?
Growth is better when it's a result.  Solve a societal problem and growth results, but instead of just filling the coffers, peoples' lives get better.  Make the water cleaner, people get healthier and you grow. And because you see the societal benefit, you feel better about yourself and your work.
Stock price increases when analysts think growth will increase.  And increased stock price creates more wealth to fund more growth and fund more consumption.  And, more consumption creates the right conditions for more growth.
What would happen if there was no growth?
If we were content with what we have, flat sales wouldn't be a problem because we'd not need to consume more.  And if we didn't need to consume more we'd be happy with the money we make.  No growth would be no problem.
Today, increased productivity is used to support increased sales.  The incremental capacity (more units per hour) provides more products so more can be sold which creates growth.  But in a "no growth" universe where growth is prohibited, instead of selling more, people would work less.  Increase productivity by 25% and instead of working five days a week, everyone works four.  That's hard to imagine, but the numbers work.  Instead of more money, we'd have more time.
Money isn't finite, but time is.  If we can learn to see time as something more valuable than money, maybe things can turn around.  If we can see a growth in leisure time as some twisted form of consumption, maybe that would make it okay to spend more time doing the things we want to do.
Image credit — Michael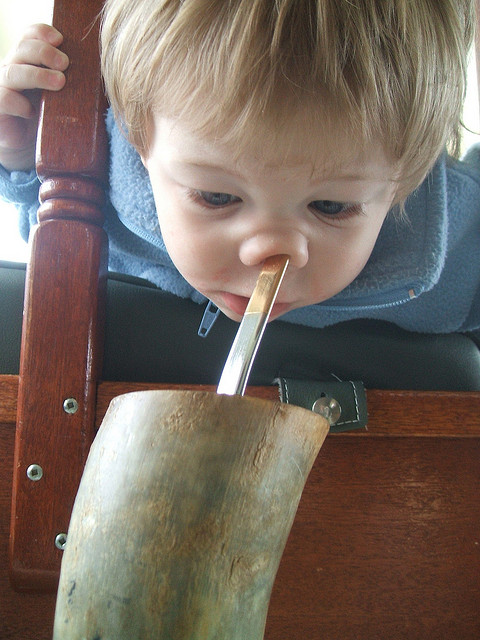 Everyone is looking for that new thing, that differentiator, that edge.  The important filtering question is: Has it been done before?  If it has been done before it cannot be a new thing (that's a rule), so it's important to limit yourself to things that have not been done.  Sounds silly to say, but with today's hectic pace sometimes that distinction is overlooked.
Once your eyeballs are calibrated, it pretty easy to see the vital yet-to-be-done work.  But calibration is definitely needed because things don't look as they seem.  Here are a few examples to help you calibrate.
"It can't be done."   This really means is it was tried some time ago by someone who doesn't work here anymore and we've forgotten why, but the one experiment that was run did not work.  This a good indication of fertile ground.   Someone a long time ago thought it was important enough to try and it still has not been done successfully.  And, new materials and manufacturing processes have been created and opened up new design space. Give it a try.
"That will never work." See above.
"You can't do that."  This means you (and, likely your industry) have a policy that has blocks this new idea.  It may not be the best idea, but since policy prohibits it, you have the design space all to yourself if you want it.  (That is, of course, if you want to compete with no one.) Likely there are no physical constraints, just the emotional constraints you created with your policy.  It's all yours, if you try it.
"No one will buy that."  This means no one offers a product like that. It means your industry doesn't understand it because you or your competitors don't sell anything like it.  Though Marketing knows the inherent uncertainty, they don't know the market potential.  But you know you're onto something. Try it.
"That's just a niche market."  This means there's a market that's buying your product even though you've spent no time or energy to develop that market.  It's an accidental market. It's small because it's young and because you (and your competition) haven't invested in it nor have developed an unique new product for it.  The growth is all yours if you try.
Organizations create blocking mechanisms and tricky language to protect themselves from the new-and-different because the new-and-different are scary. But organizations desperately need new-and-different. And for that they desperately need to do things that haven't been done.
The first step is to recognize the fertile design space and untilled markets your fear has created for you.
Image credit — Jordan Oram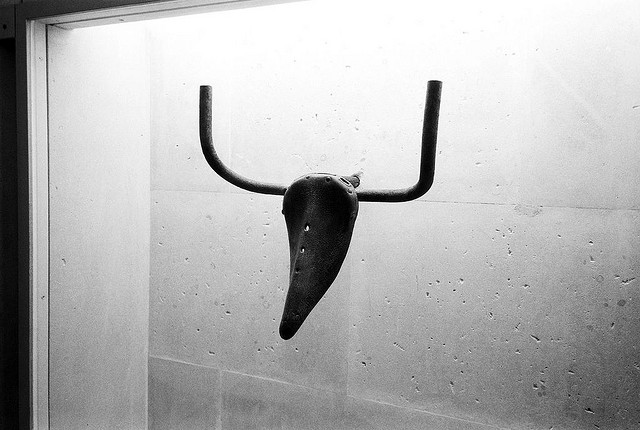 There are three types of innovation: innovation that creates jobs, innovation that's job neutral, and innovation that reduces jobs.
Innovation that reduces jobs is by far the most common. This innovation improves the efficiency of things that already exist – the mantra: do the same, but with less. No increase in sales, just fewer people employed.
Innovation that's job neutral is less common. This innovation improves what you sell today so the customer will buy the new one instead of the old one. It's a trade – instead of buying the old one they buy the new one. No increase in sales, same number of people employed.
Innovation that creates jobs is uncommon. This innovation radically changes what you sell today and moves it from expensive and complicated to affordable and accessible. Sell more, employ more.
Clay Christensen calls it Disruptive Innovation; Vijay Govindarajan calls it Reverse Innovation; and I call it Less-With-Far-Less.
The idea is the product that is sold to a relatively small customer base (due to its cost) is transformed into something new with far broader applicability (due to its hyper-low cost). Clay says to "look down" to see the new technologies that do less but have a super low cost structure which reduces the barrier to entry. And because more people can afford it, more people buy it. And these aren't the folks that buy your existing products. They're new customers.
Vijay says growth over the next decades will come from the developing world who today cannot afford the developed world's product. But, when the price comes down (down by a factor of 10 then down by a factor of 100), you sell many more. And these folks, too, are new customers.
I say the design and marketing communities must get over their unnatural fascination with "more" thinking. To sell to new customers the best strategy is increase the number of people who can afford your product. And the best way to do that is to radically reduce the cost signature at the expense of features and function. If you can give ground a bit on the thing that makes your product successful, there is huge opportunity to reduce cost – think 80% less cost and 20% less function. Again, you sell new product to new customers.
Here's a thought experiment to help put you in the right mental context: Create a plan to form a new business unit that cannot sell to your existing customers, must sell a product that does less (20%) and costs far less (80%), and must sell it in the developing world. Now, create a list of small projects to test new technologies with radically lower cost structures, likely from other industries. The constraint on the projects – you must be able to squeeze them into your existing workload and get them done with your existing budget and people. It doesn't matter how long the projects take, but the investment must be below the radar.
The funny thing is, if you actually run a couple small projects (or even just one) to identify those new technologies, for short money you've started your journey to selling new products to new customers.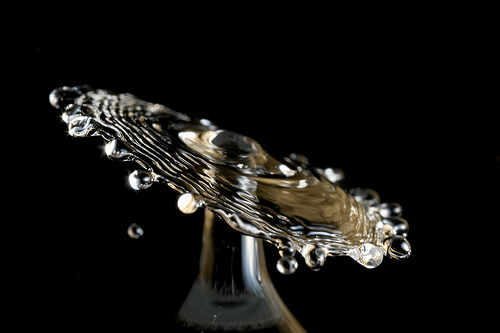 Countries want their companies to create wealth and jobs, and to do it they want them to design products, make those products within their borders, and sell the products for more than the cost to make them. It's a simple and sustainable recipe which makes for a highly competitive landscape, and it's this competition that fuels innovation.
When companies do innovation they convert ideas into products which they make (jobs) and sell (wealth). But for innovation, not any old idea will do; innovation is about ideas that create novel and useful functionality. And standing squarely between ideas and commercialization are tough problems that must be solved. Solve them and products do new things (or do them better), become smaller, lighter, or faster, and people buy them (wealth).
But here's the part to remember – problems are the precursor to innovation.
Before there can be an innovation you must have a problem. Before you develop new materials, you must have problems with your existing ones; before your new products do things better, you must have a problem with today's; before your products are miniaturized, your existing ones must be too big. But problems aren't acknowledged for their high station.
There are problems with problems – there's an atmosphere of negativity around them, and you don't like to admit you have them. And there's power in problems – implicit in them are the need for change and consequence for inaction. But problems can be more powerful if you link them tightly and explicitly to innovation. If you do, problem solving becomes a far more popular sport, which, in turn, improves your problem solving ability.
But the best thing you can do to improve your problem solving is to spend more time doing problem definition. But for innovation not any old problem definition will. Innovation requires level 5 problem definition where you take the time to define problems narrowly and deeply, to define them between just two things, to define when and where problems occur, to define them with sketches and cartoons to eliminate words, and to dig for physical mechanisms.
With the deep dive of level 5 you avoid digging in the wrong dirt and solving the wrong problem because it pinpoints the problem in space and time and explicitly calls out its mechanism. Level 5 problem definition doesn't define the problem, it defines the solution.
It's not glamorous, it's not popular, and it's difficult, but this deep, mechanism-based problem definition, where the problem is confined tightly in space and time, is the most important thing you can do to improve innovation.
With level 5 problem definition you can transform your company's profitability and your country's economy. It does not get any more relevant than that.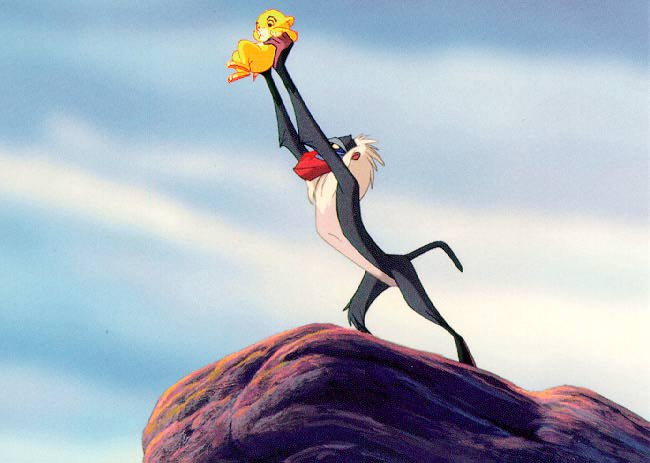 Engineers solve technical problems so
Other engineers can create products so
Companies can manufacture them so
They can sell them for a profit and
Use the wealth to pay workers so
Workers can support their families and pay taxes so
Their countries have wealth for good schools to
Grow the next generation of engineers to
Solve the next generation of technical problems so…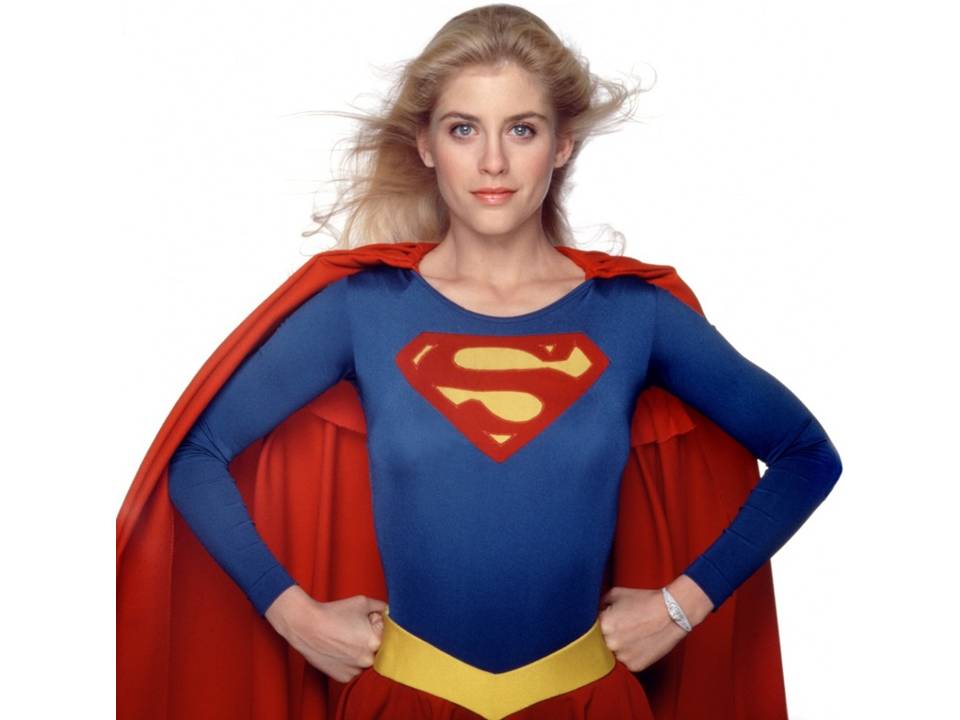 You might be a superhero if…
Using just dirt, rocks, and sticks, you can bring to life a product that makes life better for society.
Using just your mind, you can radically simplify the factory by changing the product itself.
Using your analytical skills, you can increase product function in ways that reinvent your industry.
Using your knowledge of physics, you can solve a longstanding manufacturing problem by making a product insensitive to variation.
Using your knowledge of Design for Manufacturing and Assembly, you can reduce product cost by 50%.
Using your knowledge of materials, you can eliminate a fundamental factory bottleneck by changing what the product is made from.
Using your curiosity and creativity, you can invent and commercialize a product that creates a new industry.
Using your superpowers, you think you can fix a country's economy one company at a time.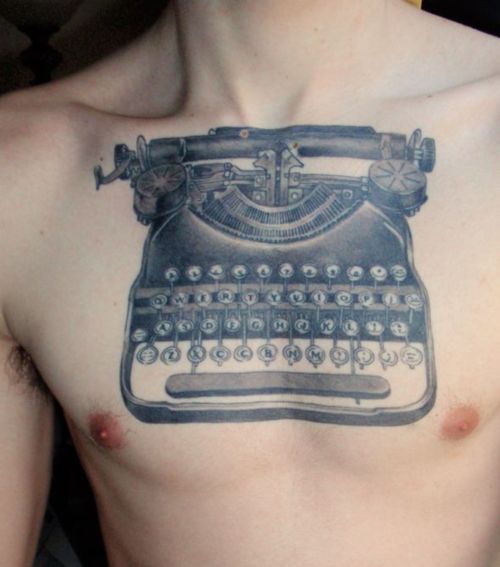 Rumor has it, manufacturing is back. Yes, manufacturing jobs are coming back, but they're coming back in dribbles. (They left in a geyser, so we still have much to do.) What we need is a fire hose of new manufacturing jobs.
Manufacturing jobs are trickling back from low cost countries because companies now realize the promised labor savings are not there and neither is product quality. But a trickle isn't good enough; we need to turn the tide; we need the Mississippi river.
For flow like that we need a fundamental change. We need labor costs so low our focus becomes good quality; labor costs so low our focus becomes speed to market; labor costs so low our focus becomes speed to customer. But the secret is not labor rate. In fact, the secret isn't even in the factory.
The secret is a secret because we've mistakenly mapped manufacturing solely to making (to factories). We've forgotten manufacturing is about designing and making. And that's the secret: designing – adding product thinking to the mix. Design out the labor.
There are many names for designing and making done together. Most commonly it's called concurrent engineering. Though seemingly innocuous, taken together, those words have over a thousand meanings layered with even more nuances. (Ask someone for a simple description of concurrent engineering. You'll see.) It's time to take a step back and demystify designing and making done together. We can do this with two simple questions:
What behavior do we want?
How do we get it?
What's the behavior we want? We want design engineers to understand what drives cost in the factory (and suppliers' factories) and design out cost. In short, we want to connect the engineer to the factory.
Great idea. But what if the factory and engineer are separated by geography? How do we get the behavior we want? We need to create a stand-in for the factory, a factory surrogate, and connect the engineer to the surrogate. And that surrogate is cost. (Cost is realized in the factory.) We get the desired behavior when we connect the engineer to cost.
When we make engineering responsible for cost (connect them to cost), they must figure out where the cost is so they can design it out. And when they figure out where the cost is, they're effectively connected to the factory.
But the engineers don't need to understand the whole factory (or supply chain), they only need to understand places that create cost (where the cost is.) To understand where cost is, they must look to the baseline product – the one you're making today. To help them understand supply chain costs, ask for a Pareto chart of cost by part number for purchased parts. (The engineers will use cost to connect to suppliers' factories.) The new design will focus on the big bars on the left of the Pareto – where the supply chain cost is.
To help them understand your factory's cost, they must make two more Paretos. The first one is a Pareto of part count by major subassembly. Factory costs are high where the parts are – time to put them together. The second is a Pareto chart of process times. Factory costs are high where the time is – machine capacity, machine operators, and floor space.
To make it stick, use design reviews. At the first design review – where their design approach is defined – ask engineering for the three Paretos for the baseline product. Use the Pareto data to set a cost reduction goal of 50% (It will be easily achieved, but not easily believed.) and part count reduction goal of 50%. (Easily achieved.) Here's a hint for the design review – their design approach should be strongly shaped by the Paretos.
Going forward, at every design review, ask engineering to present the three Paretos (for the new design) and cost and part count data (for the new design.) Engineering must present the data themselves; otherwise they'll disconnect themselves from the factory.
To seal the deal, just before full production, engineering should present the go-to-production Paretos, cost, and part count data.
What I've described may not be concurrent engineering, but it's the most profitable activity you'll ever do. And, as a nice side benefit, you'll help turn around the economy one company at a time.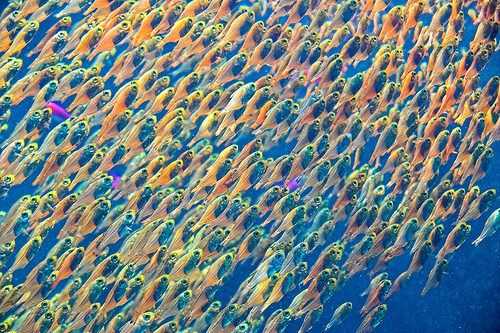 It's been a long slide from greatness for US manufacturing.  It's been downhill since the 70s – a multi-decade slide.  Lately there's a lot of hype about a manufacturing renaissance in the US – re-shoring, on-shoring, right-shoring.  But the celebration misguided.  A real, sustainable return to greatness will take decades, decades of single-minded focus, coordination, alignment and hard work – industry, government, and academia in it together for the long haul.
To return to greatness, the number of new manufacturing jobs to be created is distressing. 100,000 new manufacturing jobs is paltry. And today there is a severe skills gap.  Today there are unfilled manufacturing jobs because there's no one to do the work. No one has the skills. With so many without jobs it sad.  No, it's a shame.  And the manufacturing talent pipeline is dry – priming before filling.  Creating a sea of new manufacturing jobs will be hard, but filling them will be harder.  What can we do?
The first thing to do is make list of all the open manufacturing jobs and categorize them. Sort them by themes: by discipline, skills, experience, tools.  Use the themes to create training programs, train people, and fill the open jobs. (Demonstrate coordinated work of government, industry, and academia.)  Then, using the learning, repeat.  Define themes of open manufacturing jobs, create training programs, train, and fill the jobs.  After doing this several times there will be sufficient knowledge to predict needed skills and proactive training can begin.  This cycle should continue for decades.
Now the tough parts – transcending our short time horizon and finding the money.  Our time horizon is limited to the presidential election cycle – four years, but the manufacturing rebirth will take decades. Our four year time horizon prevents success. There needs to be a guiding force that maintains consistency of purpose – manufacturing resurgence – a consistency of purpose for decades.  And the resurgence cannot require additional money. (There isn't any.)  So who has a long time horizon and money?
The DoD has both – the long term view (the military is not elected or appointed) and the money.  (They buy a lot of stuff.) Before you call me a war hawk, this is simply a marriage of convenience.  I wish there was, but there is no better option.
The DoD should pull together their biggest contractors (industry) and decree that the stuff they buy will have radically reduced cost signatures and teach them and their sub-tier folks how to get it done.  No cost reduction, no contract.  (There's no reason military stuff should cost what it does, other than the DoD contractors don't know how design things cost effectively.) The DoD should educate their contractors how to design products to reduce material cost, assembly time, supply chain complexity, and time to market and demand the suppliers.  Then, demand they demonstrate the learning by designing the next generation stuff.  (We mistakenly limit manufacturing to making, when, in fact, radical improvement is realized when we see manufacturing as designing and making.)
The DoD should increase its applied research at the expense of its basic research.  They should fund applied research that solves real problems that result in reduced cost signatures, reduce total cost of ownership, and improved performance.  Likely, they should fund technologies to improve engineering tools, technologies that make themselves energy independent and new materials.  Once used in production-grade systems, the new technologies will spill into non-DoD world (broad industry application) and create new generation products and a sea of manufacturing jobs.
I think this is approach has a balanced time horizon – fill manufacturing jobs now and do the long term work to create millions of manufacturing jobs in the future.
Yes, the DoD is at the center of the approach. Yes, some have a problem with that.  Yes, it's a marriage of convenience. Yes, it requires coordination among DoD, industry, and academia.  Yes, that's almost impossible to imagine. Yes, it requires consistency of purpose over decades. And, yes, it's the best way I know.
Design is typically limited to function – what it does – and is done by engineering (red team).  Manufacturing is all about how to make it and is done by manufacturing (blue team).  Working separately there is local optimization.  We must broad to design to include both – red and blue. Working across red-blue boundaries creates magic.  This magic can only be done by the purple team.
Below is my first video post.  I hope to do more.  Let me know what you think.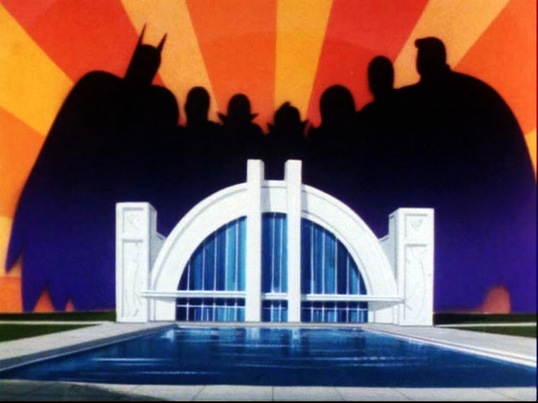 The Founding Fathers got it right with three branches: legislative to make laws; judicial to interpret laws; and executive to enforce them. Back then it was all about laws, and the system worked.
What the Founding Fathers could not realize was there was a powerful, pre-chrysalis force more powerful than laws, whose metamorphosis would exploit a gap in the three branch system. Technology has become a force more powerful than laws, and needs its own branch of government. We need a Supreme Court of Technology. (Think Ph.D. instead of J.D.)
Technology is the underpinning of a sustainable economy, an economy where citizens are well-educated, healthy, and happy, and where infrastructure is safe and supports the citizens' needs. For countries that have it, technology generates the wealth to pay for education, healthcare, and bridges. Back then it was laws; today it's technology.
The Founding Fathers knew interpretation of laws demanded consistency, consistency that transcended the election cycle, and, with its lifetime appointment, the Supreme Court was the mechanism. And it's the same with technology: technology demands consistency of direction and consistency of purpose, and for that reason I propose a Supreme Court of Technology.
The Chief Justice of Technology and her Associate Justices set the long term technology policy for the country. They can be derided for its long time horizon, but they cannot be ousted for making the right decisions or their consistency of purpose. The Justices decide how to best spend their annual budget, which is substantial and adjusts with inflation and population. Since they are appointed for life, the Justices tell Congress how it goes with technology (and to stop with all this gridlock gamesmanship) and ask the President for her plan to implement the country's technology policy. (Technology transcends political parties and election cycles.)
With the Supreme Court of Technology appointed and their first technology plan in place (think environment and energy), the country is on track to generate wealth sufficient to build the best educational system in the world (think creativity, art, science, math, and problem solving) to fuel the next generation of technology leadership.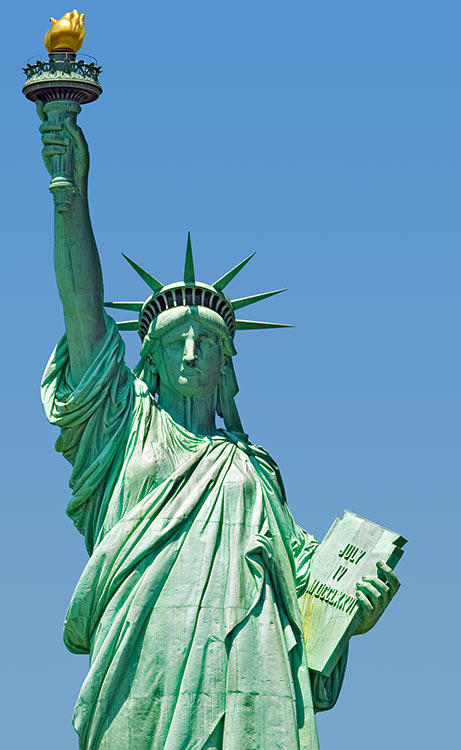 I think we can turn around the US economy, one company at a time.  Here's how:
To start, we must make a couple commitments to ourselves.  1. We will do what it takes to manufacture products in the US because it's right for the country. 2. We will be more profitable because of it.
Next, we will set up a meeting with our engineering community, and we will tell them about the two commitments. (We will wear earplugs because the cheering will be overwhelming.) Then, we will throw down the gauntlet; we will tell them that, going forward, it's no longer acceptable to design products as before, that going forward the mantra is: half the cost, half the parts, half the time. Then we will describe the plan.
On the next new product we will define cost, part count, and assembly time goals 50% less that the existing product; we will train the team on DFMA; we will tear apart the existing product and use the toolset; we will learn where the cost is (so we can design it out); we will learn where the parts are (so we can design them out); we will learn where the assembly time is (so we can design it out).
On the next new product we will front load the engineering work; we will spend the needed time to do the up-front thinking; we will analyze; we will examine; we will weigh options; we will understand our designs. This time we will not just talk about the right work, this time we will do it.
On the next new product we will use our design reviews to hold ourselves accountable to the 50% reductions, to the investment in DFMA tools, to the training plan, to the front-loaded engineering work, to our commitment to our profitability and our country.
On the next new product we will celebrate the success of improved product functionality, improved product robustness, a tighter, more predictable supply chain, increased sales, increased profits, and increased US manufacturing jobs.
On the next new product we will do what it takes to manufacture products in the US because it's the right thing for the country, and we will be more profitable because of it.
If you'd like some help improving the US economy one company at a time, send me an email (mike@shipulski.com), and I'll help you put a plan together.
a
p.s. I'm holding a half-day workshop on how to implement systematic cost savings through product design on June 13 in Providence RI as part of the International Forum on DFMA — here's the link. I hope to see you there.