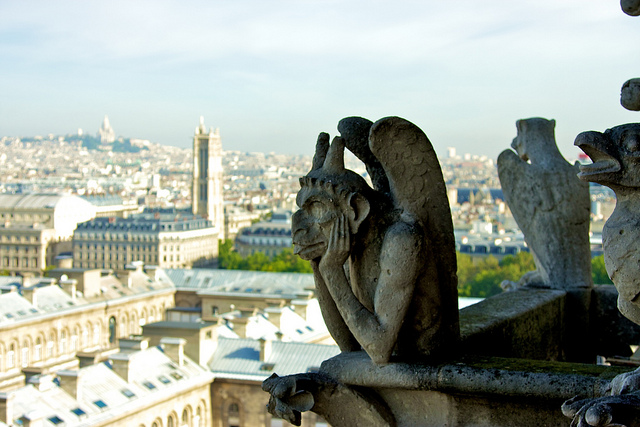 We spend too much time on the mundane. Every day people come to work, turn on their PCs, and the mundane magically happens on its own accord. Email gets sent, phones get answered, mail gets delivered, and processes get followed. And after lunch, the hamster wheel spins back up and the mundane consumes the rest of our day. Yet there's no need because that stuff runs on its own. It's time to leave it alone and manage the mundane by exception. If there's a hiccup, give it a drink of water, and otherwise leave it alone. It's time to recognize the massive opportunity cost of the mundane – mundane comes at the expense of meaningful.
But when the mundane withers and there's finally time for meaningful, there's another chasm to cross – no one asks for meaningful work. Because meaningful work makes a difference and making a difference threatens the legacy of success, no one asks you for it. Because it's considered impossible, there's no request to do it. And because it's considered a strength of your business, no one suggests you dismantle it. Crazy, but it's time to stop the mundane so you can start doing work no one is asking you to do.
But it's not any old work no one is asking for, it's a special flavor, a flavor that meets a tight set of criteria.
Don't do it unless it will make a difference. But not any old difference, a difference of epic proportions. If you explain the concept to the customer and they want to buy ten, you're on the right track. If after you show the prototype the customer won't give it back to you with a wrestling match, that's the right work. If you present the concept to the core business unit and they immediately try to scuttle it, you're on to something.
Don't do it unless it resonates with you, personally. As subject matter expert, it must make your hair stand on end. As the inventor who must swim against the tide of "you can't do that", it must fill your deep need to help others. As the pariah who threatens the success of the company, it must be more than an idea – it must be part of you.
Leaders – it's time to ask your people to work on things that are meaningful to them. Give them four hours a week and ask for an informal fifteen minute presentation every other week. They'll make extreme progress and amaze you. Magically, because they'll be so charged up, there will be time for all the work. Morale will skyrocket, the best folks will ask to work on your team, and you'll have working prototypes for all the things you should have asked for.