Archive for the 'Risk' Category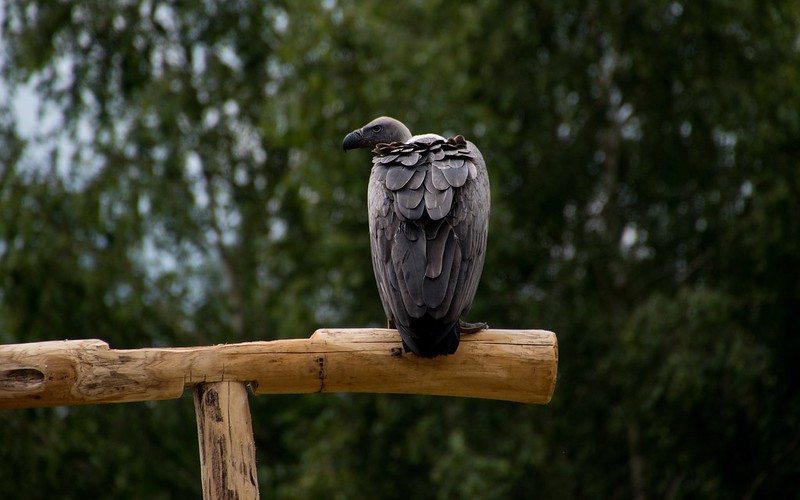 If you want to do a task, but you don't have what you need, that's waiting for a support resource. If you need a tool, but you don't have it, you wait for a tool. If you need someone to do the task, but you don't have anyone, you wait for people. If you need some information to make a decision, but you don't have it, you wait for information.
If a tool is expensive, usually you have to wait for it. The thinking goes like this – the tool is expensive, so let's share the cost over too many projects and too many teams. Sure, less work will get done, but when we run the numbers, the tool will look less expensive because it's used by many people.  If you see a long line of people (waiting) or a signup list (people waiting at their desks), what they are waiting for is usually an expensive tool or resource. In that way, to find the cause of waiting, stand at the front of the line and look around. What you see is the cause of the waiting.
If the tool isn't expensive, buy another one and reduce the waiting. If the tool is expensive, calculate the cost of delay.  Cost of delay is commonly used with product development projects. If the project is delayed by a month, the incremental revenue from the product launch is also delayed by a month.  That incremental revenue is the cost of delaying the project by a month. When the cost of delay is larger than the cost of an expensive tool, it makes sense to buy another expensive tool. But, to purchase that expensive tool requires multiple levels of approvals.  So, the waiting caused by the tool results in waiting for approval for the new tool. I guess there's a cost of delay for the approval process, but let's not go there.
Most companies have more projects than people, and that's why projects wait. And when projects wait, projects are late. Adding people is like getting another expensive tool.  They are spread over too many projects, and too little gets done. And like with expensive tools, getting more people doesn't come easy. New hires can be justified (more waiting in the approval queue), but that takes time to find them, hire them, and train them. Hiring temporary people is a good option, though that can seem too expensive (higher hourly rate), it requires approval, and it takes time to train them.  Moving people from one project to another is often the best way because it's quick and the training requirement is less.  But, when one project gains a person, another project loses one. And that's often the rub.
When it's time to make an important decision and the team has to wait for missing information, the project waits. And when projects wait, projects are late. It's difficult to see the waiting caused by missing or uncommunicated information, but it can be done. The easiest to see when the information itself is a project deliverable. If a milestone review requires a formal presentation of the information, the review cannot be held without it. The delay of the milestone review (waiting) is objective evidence of missing information.
Information-based waiting is relatively easy to see when the missing information violates a precedent for decision making.  For example, if the decision is always made with a defined set of data or information, and that information is missing, the precedent is violated and everyone knows the decision cannot be made. In this case, everyone's clear why the decision cannot be made, everyone's clear on what information is missing, and everyone's clear on who dropped the ball.
It's most difficult to recognize information-based waiting when the decision is new or different and requires judgment because there's no requirement for the data and there's no precedent to fall back on. If the information was formally requested and linked to the decision, it's clear the information is missing and the decision will be delayed.  But if it's a new situation and there's no agreement on what information is required for the decision, it's almost impossible to discern if the information is missing. In this situation, it comes down to trust in the decision-maker. If you trust the decision-maker and they say there's information missing, then there's information missing. If you trust the decision-maker and they say there's no information missing, they should make the decision. But if you don't trust the decision-maker, then all bets are off.
In general, waiting is bad.  And it's helpful if you can recognize when projects are waiting. Waiting is especially bad went the delayed task is on the critical path because when the project is waiting on a task that's on the critical path, there's a day-for-day slip in the completion date.  Hint: it's important to know which tasks and decisions are on the critical path.
Image credit — Tomasz Baranowski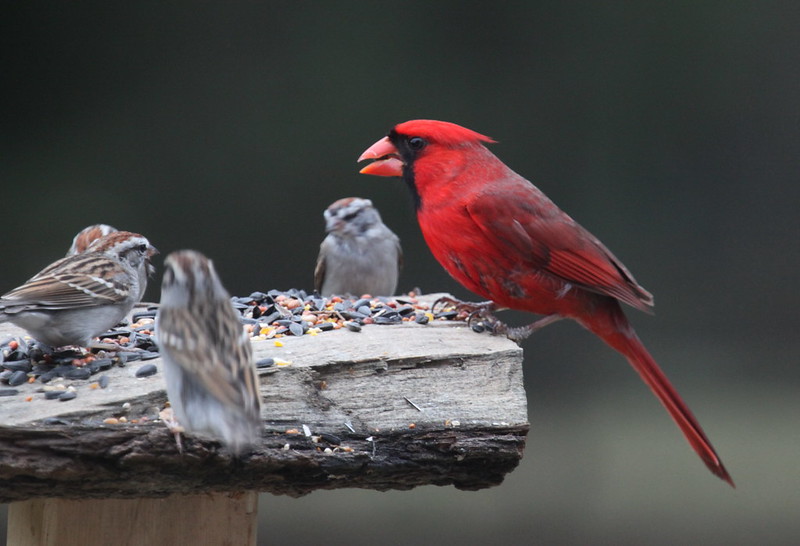 Do it for them, then explain. When the work is new for them, they don't know how to do it. You've got to show them how to do it and explain everything. Tell them about your top-level approach; tell them why you focus on the new elements; show them how to make the chart that demonstrates the new one is better than the old one. Let them ask questions at every step. And tell them their questions are good ones.  Praise them for their curiosity. And tell them the answers to the questions they should have asked you. And tell them they're ready for the next level.
Do it with them, and let them hose it up. Let them do the work they know how to do, you do all the new work except for one new element, and let them do that one bit of new work. They won't know how to do it, and they'll get it wrong. And you've got to let them.  Pretend you're not paying attention so they think they're doing it on their own, but pay deep attention.  Know what they're going to do before they do it, and protect them from catastrophic failure.  Let them fail safely.  And when then hose it up, explain how you'd do it differently and why you'd do it that way.  Then, let them do it with your help. Praise them for taking on the new work. Praise them for trying. And tell them they're ready for the next level.
Let them do it, and help them when they need it. Let them lead the project, but stay close to the work.  Pretend to be busy doing another project, but stay one step ahead of them. Know what they plan to do before they do it.  If they're on the right track, leave them alone.  If they're going to make a small mistake, let them. And be there to pick up the pieces.  If they're going to make a big mistake, casually check in with them and ask about the project. And, with a light touch, explain why this situation is different than it seems.  Help them take a different approach and avoid the big mistake. Praise them for their good work. Praise them for their professionalism. And tell them they're ready for the next level.
Let them do it, and help only when they ask. Take off the training wheels and let them run the project on their own. Work on something else, and don't keep track of their work. And when they ask for help, drop what you are doing and run to help them. Don't walk. Run. Help them like they're your family. Praise them for doing the work on their own. Praise them for asking for help. And tell them they're ready for the next level.
Do the new work for them, then repeat. Repeat the whole recipe for the next level of new work you'll help them master.
Image credit — John Flannery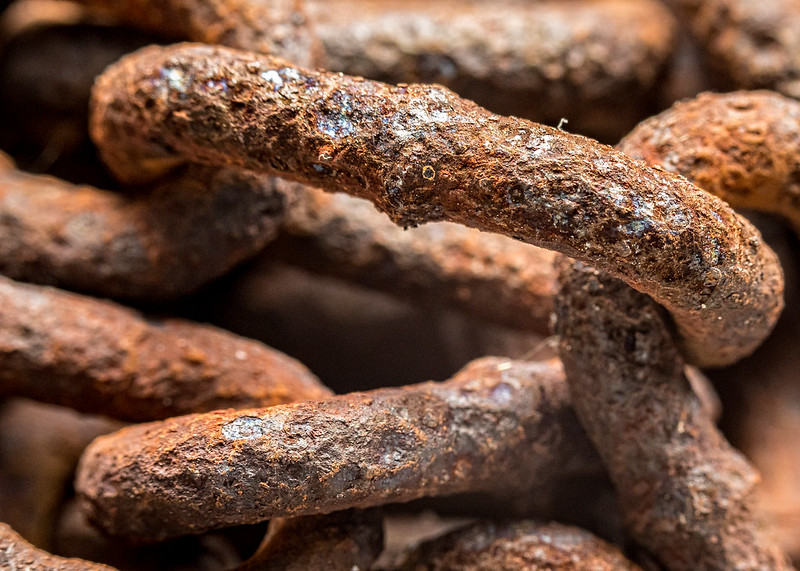 All-or-nothing thinking is exciting – we'll launch a whole new product family all at once and take the market by storm! But it's also dangerous – if we have one small hiccup, "all" turns into "nothing" in a heartbeat. When you take an all-or-nothing approach, it's likely you'll have far too little "all" and far too much "nothing".
Instead of trying to realize the perfection of "all", it's far better to turn nothing into something.  Here's the math for an all-or-nothing launch of product family launch consisting of four products, where each product will create $1 million in revenue and the probability of launching each product is 0.5 (or 50%).
1 product x $1 million x 0.5 = $500K
2 products x $1 million x 0.5 x 0.5 = $500K
3 products x $1 million x 0.5 x 0.5 x 0.5 = $375K
4 products x $1 million x 0.5 x 0.5 x 0.5 x 0.5 = $250K
In the all-or-nothing scheme, the launch of each product is contingent on all the others.  And if the probability of each launch is 0.5, the launch of the whole product family is like a chain of four links, where each link has a 50% chance of breaking.  When a single link of a chain breaks, there's no chain. And it's the same with an all-or-nothing launch – if a single product isn't ready for launch, there are no product launches.
But the math is worse than that. Assume there's new technology in all the products and there are five new failure modes that must be overcome.  With all-or-nothing, if a single failure mode of a single product is a problem, there are no launches.
But the math is even more deadly than that. If there are four use models (customer segments that use the product differently) and only one of those use models creates a problem with one of the twenty failure modes (five failure modes times four products) there can be no launches. In that way, if 25% of the customers have one problem with a single failure mode, there are can be no launches.  Taken to an extreme, if one customer has one problem with one product, there can be no launches.
The problem with all-or-nothing is there's no partial credit – you either launch four products or you launch none. Instead of all-or-nothing, think "secure the launch". What must we do to secure the launch of a single product? And once that one's launched, the money starts to flow.  And once we launch the first one, what must we do to secure the launch the second? (More money flows.) And, once we launch the third one…. you get the picture. Don't try to launch four at once, launch a single product four times in a row. Instead of all-or-nothing, think one-in-a-row, where revenue is achieved after each launch of a single launch.
And there's another benefit to launching one at a time. The second launch is informed by learning from the first launch.  And the third is informed by the first two. With one-in-a-row, the team gets smarter and each launch gets better.
Where all-or-nothing is glamorous, one-in-a-row is achievable. Where all-or-nothing is exciting, one-in-row is achievable. And where all-or-nothing is highly improbable, one-in-a-row is highly profitable.
Image credit – Mel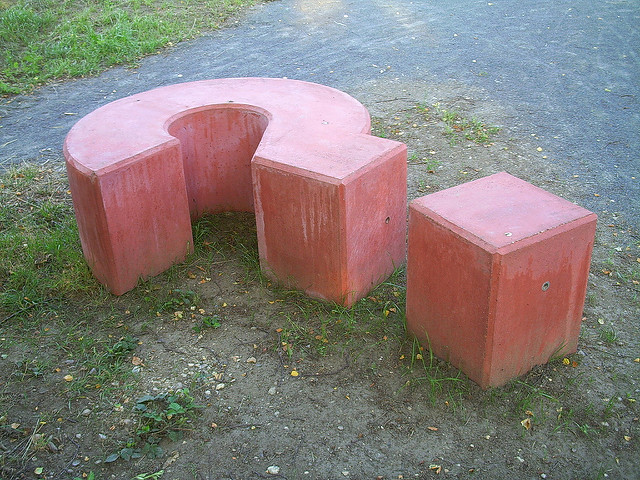 Here are some important questions for innovation.
What's the Distinctive Value Proposition? The new offering must help the customer make progress. How does the customer benefit? How is their life made easier? How does this compare to the existing offerings? Summarize the difference on one page. If the innovation doesn't help the customer make progress, it's not an innovation.
Is it too big or too small?  If the project could deliver sales growth that would dwarf the existing sales numbers for the company, the endeavor is likely too big.  The company mindset and philosophy would have to be destroyed.  Are you sure you're up to the challenge? If the project could deliver only a small increase in sales, it's likely not worth the time and expense.  Think return on investment.  There's no right answer, but it's important to ask the question and set the limits for too big and too small.  If it could grow to 10% of today's sales numbers, that's probably about right.
Why us? There's got to be a reason why you're the right company to do this new work.  List the company's strengths that make the work possible. If you have several strengths that give you an advantage, that's great.  And if one of your weaknesses gives you an advantage, that works too. Step on the accelerator.  If none of your strengths give you an advantage, choose another project.
How do we increase our learning rate? First thing, define Learning Objectives (LOs). And once defined, create a plan to achieve them quickly.  Here's a hint. Define what it takes to satisfy the LOs. Here's another hind. Don't build a physical prototype. Instead, create a website that describes the potential offering and its value proposition and ask people if they want to buy it. Collect the data and refine the offering based on your learning. Or, create a one-page sales tool and show it to ten potential customers. Define your learning and use the learning to decide what to do next.
Then what? If the first phase of the work is successful, there must be a then what. There must be an approved plan (funding, resources) for the second phase before the first phase starts.  And the same thing goes for the follow-on phases. The easiest way to improve innovation effectiveness is avoid starting phase one of projects when their phase two is unfunded. The fastest innovation project is the wrong one that never starts.
How do we start? Define how much money you want to spend. Formalize your business objectives.  Choose projects that could meet your business objectives. Free up your best people. Learn as quickly as you can.
Image credit — Alexander Henning Drachmann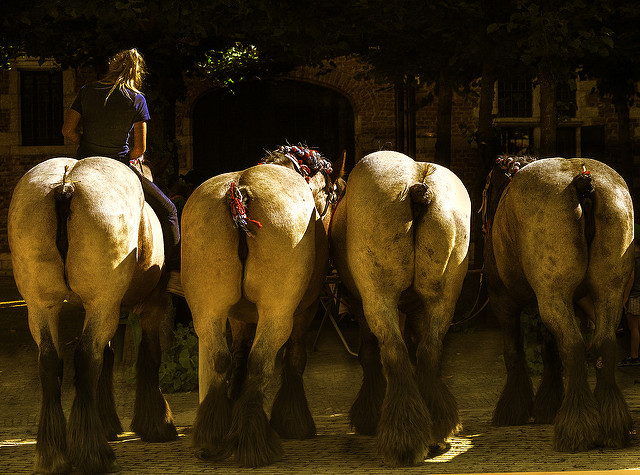 There are four ways to run projects.
One – 80% Right, 100% Done, 100% On Time, 100% On Budget
Fix time
Fix resources
Flex scope and certainty
Set a tight timeline and use the people and budget you have.  You'll be done on time, but you must accept a reduced scope (fewer bells and whistles) and less certainty of how the product/service will perform and how well it will be received by customers. This is a good way to go when you're starting a new adventure or investigating new space.
Two – 100% Right, 100% Done, 0% On Time, 0% On Budget
Fix resources
Fix scope and certainty
Flex time
Use the team and budget you have and tightly define the scope (features) and define the level of certainty required by your customers. Because you can't predict when the project will be done, you'll be late and over budget, but your offering will be right and customers will like it. Use this method when your brand is known for predictability and stability. But, be weary of business implications of being late to market.
Three – 100% Right, 100% Done, 100% On Time, 0% On Budget
Fix scope and certainty
Fix time
Flex resources
Tightly define the scope and level of certainty. Your customers will get what they expect and they'll get it on time.  However, this method will be costly. If you hire contract resources, they will be expensive.  And if you use internal resources, you'll have to stop one project to start this one. The benefits from the stopped project won't be realized and will increase the effective cost to the company.  And even though time is fixed, this approach will likely be late.  It will take longer than planned to move resources from one project to another and will take longer than planned to hire contract resources and get them up and running.  Use this method if you've already established good working relationships with contract resources.  Avoid this method if you have difficulty stopping existing projects to start new ones.
Four – Not Right, Not Done, Not On Time, Not On Budget
Fix time
Fix resources
Fix scope and certainty
Though almost every project plan is based on this approach, it never works.  Sure, it would be great if it worked, but it doesn't, it hasn't and it won't. There's not enough time to do the right work, not enough money to get the work done on time and no one is willing to flex on scope and certainty.  Everyone knows it won't work and we do it anyway.  The result – a stressful project that doesn't deliver and no one feels good about.
Image credit – Cees Schipper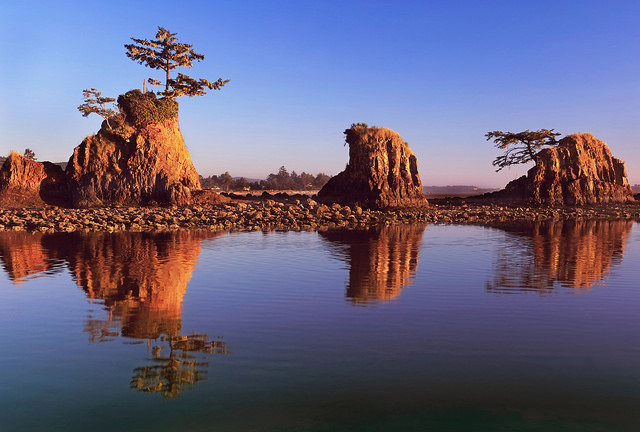 Is it innovation or continuous improvement or is it innovation? Is it regular innovation or disruptive innovation? Is it new enough or too new? These questions are worse than meaningless as they suck emotional energy from the organization and divert emotional energy from the business objective.
With every initiative, there are risks, rewards, and resources. Risk generally tracks with newness, reward usually tracks with incremental customer goodness and resources are governed by the work.  Risk is about the probability of tackling the newness, reward is about the size of the prize and resources are about how the work is done. There is no best amount of risk as sometimes the right amount is none and other times it's more than everyone prefers. And there's no best amount of reward as it depends on the company's goals. And there's no right amount of resources because there's no right scope.  For all three – risk, reward and resources – the right amount depends on the context.
For bottom line projects, it's about maintaining product functionality while eliminating waste.  And while there's no right amount of risk, reward and resources, three filters (people, process, tools) can help get everyone on the same page.
Here are the escalating categories for people – no new people, move people from group A to group B, hire more people like the ones we have, hire new people with skills we don't have.  And for categories for process – no new processes, eliminate steps of existing processes, add steps to existing processes, create a process that's new to the facility, create a process that's new to the company, create process that's new to the industry, create a process that's new to the world.  And for tools – no new tools, modify existing tools, buy new tools, create new tools from scratch.
There are no right answers, but if you've got to hire people you've never hired, create processes that are new-to-world, and invent new tools, it's clear to everyone the project is pushing the envelope. And if the reward is significant and resources are plentiful, it could be a good way to go.  And if there are no new hires, no new processes, and no new tools, don't expect extravagant rewards. It's not an exact science, but categorizing the newness in people, process, and tools and then comparing with the reward (payoff) makes clear any mismatches.  And when mismatches are clear they can be managed. Resources can be added, the scope can be reduced and reward can be revisited.
For top line projects, it's about providing novel usefulness to customers at a reasonable cost.  And while risk, reward, and resources must be balanced, the filters are different.  For top line, the filters are breadth of applicability, competition, is/isn't.
Here are the escalating categories for breadth of applicability – same customer in the same application, same customers in a new application, new customers in a new market, new customers in different industry, new customers in an industry created by the project. For competition – many competitors in the same industry, fewer competitors in the same industry, fewer competitors in a different industry, no competitors (compete with no one.) And for is/isn't – improve what is, radically improve what is, create what isn't.
Again, no right answers. But the plan is to sell to the same customers into markets with the same powerful competitors with only a slight improvement to the existing product, don't expect radical rewards and don't run a project that consumes significant resources. And, if the plan is to create a whole new industry where there are no competitors and it requires an entirely new service that doesn't yet exist, the potential reward should be spectacular, expect to allocate a boatload of resources and prepare for the project to take longer than expected or to be cancelled before completion.
Balancing risk, reward and resources is not an exact science.  And the only way to get good at it is to calibrate new projects based on previous projects.  To start the calibration process, try the process on your most recent completed projects.  Categorize the projects with the relevant filters and define the resources consumed and the realized rewards.  And when planning the next project, categorize with the filters and define the resource plan and planned rewards and see how they compare with the completed projects.  And if there are mismatches, reconcile them with the realities of the previous projects.
Image credit – Ian Sane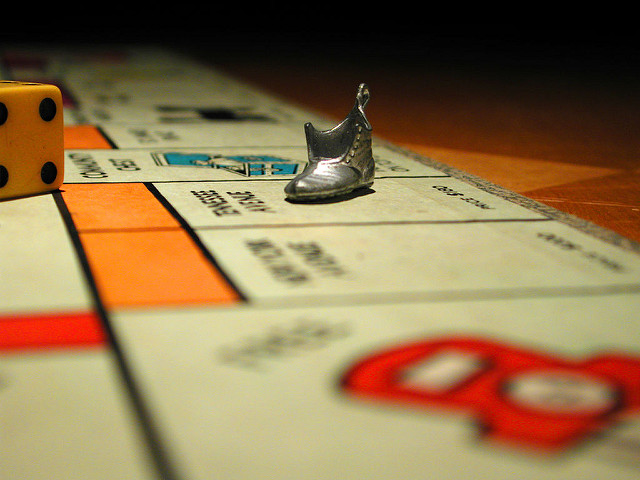 Big companies hold tightly to what they have until they feel threatened by upstarts, and not before. They mobilize only when they see their sales figures dip below the threshold of tolerability, and no sooner. And if they're the market leaders, they delay their mobilization through rationalization.  The dip is due to general economic slowdown that is out of our control, the dip is due to temporary unrest from the power structure change in government, or the dip is due to some ethereal force we don't yet fully understand. The strength of big companies is what they have, and they do what it takes only when what they have is threatened.  But once they're threatened, watch out. But, the truth is, big companies don't make change, people within big companies make change.
Start-ups want to change everything. They reject what they don't have and threaten the status-quo at every turn.  And they're always mobilized to grow sales.  Every new opportunity brings an opportunity to change the game. In a ready-fire-aim way, every phone call with a potential customer is an opportunity to dilute and defocus. Each new opportunity is an opportunity to create a mega business and each new customer segment is an opportunity to pivot. The strength of start-ups is what they don't have. No loyalty to an existing business model, no shared history with other companies, and no NIH (not invented here). But, once they focus and decide to converge on an important market segment, watch out.  But, truth is, start-ups don't make change, people within start-ups make change.
When you work in a big company, if your idea is any good the established business units will try to stomp it into oblivion because it threatens their status quo.  In that way, if your idea is dismissed out of hand or stomped on aggressively, you are likely onto something worth pursuing. If you're told by the experts "It will never work." that's a sign from the gods that your idea has strong merit and deserves to be worked. And this is where it comes down to people. The person with the idea can either pack it in or push through the intellectual inertia of company success.  To be clear – it's their choice. If they pack it in, the idea never sees the light of day. But if they decide, despite the fact they're not given the tools, time, or training, to build a prototype and show it to company leadership, your company has a chance to reinvent itself. What causes and conditions have you put in place for your passionate innovators to choose to do the hard work of making a prototype?
When you work at a start-up the objective is to dismantle the status quo, and all ideas are good ideas. In that way, your idea will be praised and you'll be urged to work on it. If you're told by the experts "That could work." it does not mean you should work on it. Since resources are precious, focus is mandatory. The person with the idea can either try to convert their idea into a prototype or respect the direction set by company leadership. To be clear – it's their choice. If they work on their new idea they dilute the company's best chance to grow. But if they decide, despite their excitement around their idea, to align with the direction set by the company, your startup has a chance to deliver on its aggressive promises. What causes and conditions have you put in place for your passionate innovators to choose to do the hard work of aligning with the agreed upon approach and direction?
When no one's looking, do you want your people to try new ideas or focus on the ones you already have? When given a choice, do you want them to focus on existing priorities or blow them out of the water? And if you want to improve their ability to choose, what can you put in place to help them choose wisely?
To be clear, a formal set of decision criteria and a standardized decision-making process won't cut it here. But that's not to say decisions should be unregulated and unguided. The only thing that's flexible and powerful enough to put things right is the good judgment of the middle managers who do the work.  "Middle managers" is not the best words to describe who I'm talking about. I'm talking about the people you call when the wheels fall off and you need them put back on in a hurry. You know who I'm talking about.  In start-ups or big companies, these people have a deep understanding of what the company is trying to achieve, they know how to do the work and know when to say "give it a try" and when to say "not now." When people with ideas come to them for advice, it's their calibrated judgement that makes the difference.
Calibrated judgement of respected leaders is not usually called out as a make-or-break element of innovation, growth and corporate longevity, but is just that.  But good judgement around new ideas are the key to all three.  And it comes down to a choice – do those ideas die in the trenches or are they kindly nurtured until they can stand on their own?
No getting around it, it's a judgment call whether an idea is politely put on hold or accelerated aggressively. And no getting around it, those decisions make all the difference.
Image credit Mark Strozier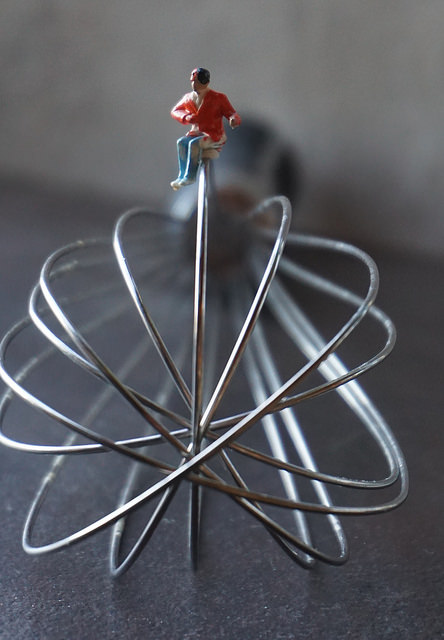 The trouble with innovation is it's risky.  Sure, the upside is nice (increased sales), but the downside (it doesn't work) is distasteful. Everyone is looking for the magic pill to change the risk-reward ratio of innovation, but there is no pill.  Though there are some things you can do to tip the scale in your favor.
All problems are business problems.  Problem solving is the key to innovation, and all problems are business problems.  And as companies embrace the triple bottom line philosophy, where they strive to make progress in three areas – environmental, social and financial, there's a clear framework to define business problems.
Start with a business objective.  It's best to define a business problem in terms of a shortcoming in business results. And the holy grail of business objectives is the growth objective.  No one wants to be the obstacle, but, more importantly, everyone is happy to align their career with closing the gap in the growth objective.  In that way, if solving a problem is directly linked to achieving the growth objective, it will get solved.
Sell more.  The best way to achieve the growth objective is to sell more. Bottom line savings won't get you there.  You need the sizzle of the top line. When solving a problem is linked to selling more, it will get solved.
Customers are the only people that buy things.  If you want to sell more, you've got to sell it to customers. And customers buy novel usefulness.  When solving a problem creates novel usefulness that customers like, the problem will get solved.  However, before trying to solve the problem, verify customers will buy what you're selling.
No-To-Yes.  Small increases in efficiency and productivity don't cause customers to radically change their buying habits.  For that your new product or service must do something new. In a No-To-Yes way, the old one couldn't but the new one can. If solving the problem turns no to yes, it will get solved.
Would they buy it? Before solving, make sure customers will buy the useful novelty. (To know, clearly define the novelty in a hand sketch and ask them what they think.) If they say yes, see the next question.
Would it meet our growth objectives? Before solving, do the math. Does the solution result in incremental sales larger than the growth objective? If yes, see the next question.
Would we commercialize it? Before solving, map out the commercialization work. If there are no resources to commercialize, stop.  If the resources to commercialize would be freed up, solve it.
Defining is solving. Up until now, solving has been premature. And it's still not time. Create a functional model of the existing product or service using blocks (nouns) and arrows (verbs). Then, to create the problem(s), add/modify/delete functions to enable the novel usefulness customers will buy.  There will be at least one problem – the system cannot perform the new function. Now it's time to take a deep dive into the physics and bring the new function to life.  There will likely be other problems.  Existing functions may be blocked by the changes needed for the new function. Harmful actions may develop or some functions will be satisfied in an insufficient way.  The key is to understand the physics in the most complete way.  And solve one problem at a time.
Adaptation before creation. Most problems have been solved in another industry. Instead of reinventing the wheel, use TRIZ to find the solutions in other industries and adapt them to your product or service.  This is a powerful lever to reduce innovation risk.
There's nothing worse than solving the wrong problem.  And you know it's the wrong problem if the solution doesn't: solve a business problem, achieve the growth objective, create more sales, provide No-To-Yes functionality customers will buy, and you won't allocate the resources to commercialize.
And if the problem successfully runs the gauntlet and is worth solving, spend time to define it rigorously.  To understand the bedrock physics, create a functional of the system, add the new functionality and see what breaks.  Then use TRIZ to create a generic solution, search for the solution across other industries and adapt it.
The key to innovation is problem solving. But to reduce the risk, before solving, spend time and energy to make sure it's the right problem to solve.
It's far faster to solve the right problem slowly than to solve the wrong one quickly.
Image credit – Kate Ter Haar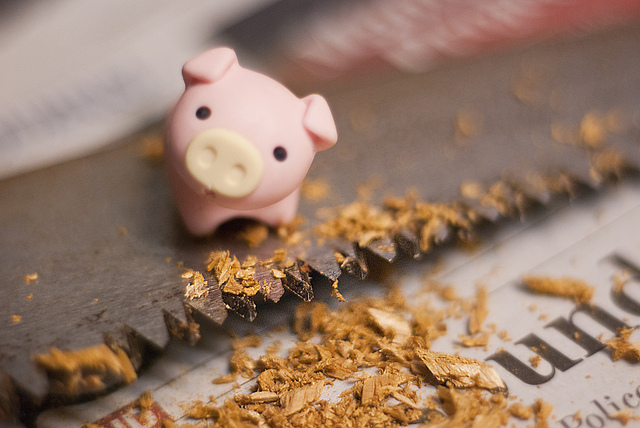 If you put yourself out there and it doesn't go as you expect, don't get down.  All you are responsible for is your effort and your intentions.  You're not responsible for the outcome. Intentions don't drive outcomes. In fact, be prepared for your work to bring out the opposite of your intentions.
If you put yourself out there and it goes poorly, don't judge yourself negatively. Sometimes, things go that way. It's not a problem, unless you make it one. So, don't make it one. Just put yourself out there.
The clothes don't get clean without an agitator. Hold onto that, and put yourself out there.
How do you know you've put yourself out there? The status quo is angry with you. The people in power want you to stop. The organization tries to scuttle your work. And the people that know the truth take you out to lunch.
If you put yourself out there and your message is met with 100% agreement, you didn't put yourself out there. You may have stepped outside the lines, but you didn't put your whole self on the line. You didn't splash everyone with a full belly flop. There wasn't enough sting and your belly isn't red enough.
You won't get it right, but put yourself out there anyway. You can't predict the outcome, but take a run at the status quo. You don't know how it will turn out, but that's not a reason to hold back, it's objective evidence it's time to take a run at it.
Don't put yourself out there because it's the right thing to do, put yourself out there because you have an emotional connection.  Put yourself out there because it's time to put yourself out there. Put yourself out there because you don't know what else to do.
Be prepared to be misunderstood, but put yourself out there. Expect to be laughed at and talked about behind your back, but put yourself out there. And expect there will be one or two people who will have your back.  You know who they are.
No sense holding back. Get over the fear and put yourself out there.
The only one holding you back is you.
Image credit – Mark Bonica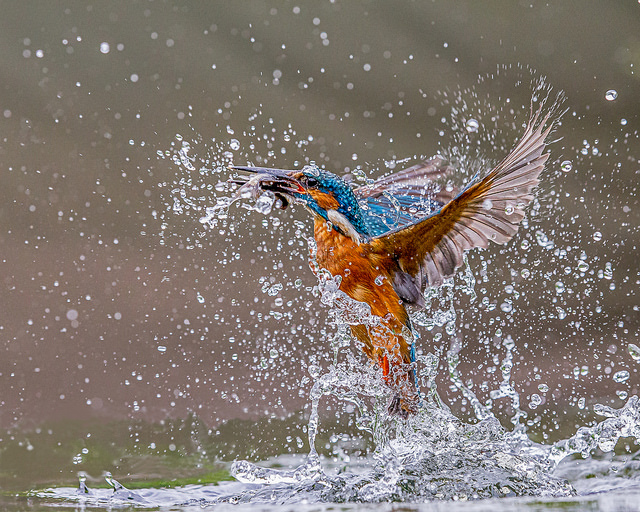 Success is the enemy of new work. Past success blocks new work out of fear it will jeopardize future success, and future success blocks new work out of fear future success will actually come to be.
Either way you look at it, success gets in the way of doing new work.
Success itself has no power to block new work.  To generate its power, past success creates the fear of loss in the people doing today's work. And their fear causes them to block new work.  When we did A we got success, and now you are trying to do B.  B is not A, and may not bring success. I will resist B out of fear of losing the goodness of past success.
As a blocking agent, future success is more ethereal and more powerful because it prevents new work from starting. Future success causes our minds to project the goodness and glory the new work could bring and because our small sense of self doesn't think we're worthy, we never start. Where past success creates an enemy in the status quo, future success creates an enemy within ourselves.
But if we replace fear with learning, the game changes.
I'm not trying to displace our past success, I'm trying to learn if we can use it as springboard and back flip into the deep end of our future success. If it works, our learning will refine today's success and inform tomorrow's. If it doesn't work, we'll learn what doesn't work and try something else. But not to worry, we'll make small bets and create big learning. That way when we jump in the puddle, the splash will be small. And if the water's cold, we'll stop. But if it's warm, we'll jump into a bigger puddle. And maybe we'll jump together. What do you think? Will you help me learn?
Yes, it's scary to think about running this small experiment. Not because it won't work, but because it might. If we learn this could work it would be a game-changer for the company and I'm afraid I'm not worthy of the work. Can you help me navigate this emotional roller coaster? Can you help me learn if this will work?  Can you review the results privately and help me learn what's going on?  If we don't learn how to do it, our competitors will. Can you help me start?
Success blocks, but it also pays the bills. And, hopefully it's always part of the equation. But there are things we can do to take the edge of its blocking power. Acknowledge that new work is scary and focus on learning.  Learning isn't threatening, and it moves things forward. Show results and ask for comments from people who created past success. Over time, they'll become important advocates. And acknowledge to yourself that new work creates internal fear, and acknowledge the best way to push through fear is to learn.
Be afraid, make small bets and learn big.
Image credit – Andy Morffew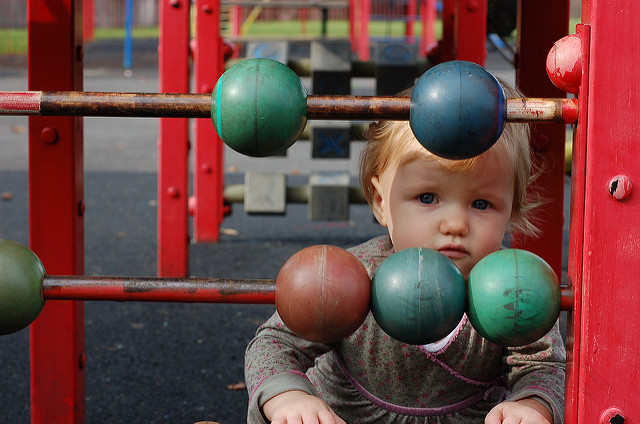 In business and in life, one of the biggest choices is what to do next.  Sounds simple, but it's not.
The decision has many facets and drives many questions, for example:  Does it fit with core competence? Does it fit with the brand? How many will we sell? What will the market look like after it's launched? Do we have what it takes to pull it off?
These questions then explode into a series of complex financial analyses like – return on investment, return on capital, return on net assets (and all its flavors) and all sorts of yet-to-be created return on this's and that's.  This return business is all about the golden ratio – how much will we make relative to how much it costs.  All the calculations, regardless of their name, are variations on this theme. And all suffer the same fundamental flaw – they are based on an artificial system of financial accounting.
To me, especially when working in new territory, we must transcend the self-made biases and limitations of GAAP and ask the bedrock question – Is it worth it?
In the house of cards of our financial accounting, worth equals dollars. Nothing more, nothing less.  And this simplistic, formulaic characterization has devastating consequence.  Worth is broader than profit, it's nuanced, it's philosophical, it's about people, it's about planet. Yet we let our accounting systems lead us around by the nose as if people don't matter, like the planet doesn't matter, like what we stand for doesn't matter. Simply put, worth is not dollars.
The single-most troubling artifact of our accounting systems is its unnatural bias toward immediacy.  How much will we make next year? How about next quarter? What will we spend next month? If we push out the expense by a month how much will we save? What will it do to this quarter's stock price? It's like the work has no validity unless the return on investment isn't measured in days, weeks or months. It seems the only work that makes it through the financial analysis gauntlet is work that costs nothing and returns almost nothing. Under the thumb of financial accounting, projects are small in scope, smaller in resource demands and predictable in time.  This is a recipe for minimalist improvement and incrementalism.
What about the people doing the work? Why aren't we concerned they can't pay their mortgages? Why do we think it's okay to demand they work weekends? Why don't we hold their insurance co-pays at reasonable levels? Why do we think it's okay to slash our investment in their development? What about their self-worth? Just because we can't measure it in a financial sense, don't we think it's a liability to foster disenchantment and disengagement? If we considered our people an asset in a financial accounting sense, wouldn't we invest in them to protect their output? Why do we preventive maintenance on our machines but not our people?
When doing innovative work, our financial accounting systems fail us. These systems were designed in an era when it was best to increase the maturity of immature systems.  But now that our systems are mature, and our objective is to obsolete them, our ancient financial accounting systems hinder more than help. The domains of reinvention and disruption are dominated by judgement, not rigid accounting rules.  Innovation is the domain of incomplete data and uncertain outcomes and not the domain of debits and credits.
Profit is important, but profit is a result.  Financial accounting doesn't create profit, people create profit. And the currency of people are thoughts, feelings and judgement.
With innovation, it's better to create the conditions so people believe in the project and are fully engaged in their work. With creativity, it's better to have empowered people who will move mountains to do what must be done. With work that's new, it's better to trust people and empower them to use their best judgement.
Image credit – Jeremy Tarling