Archive for the 'Culture' Category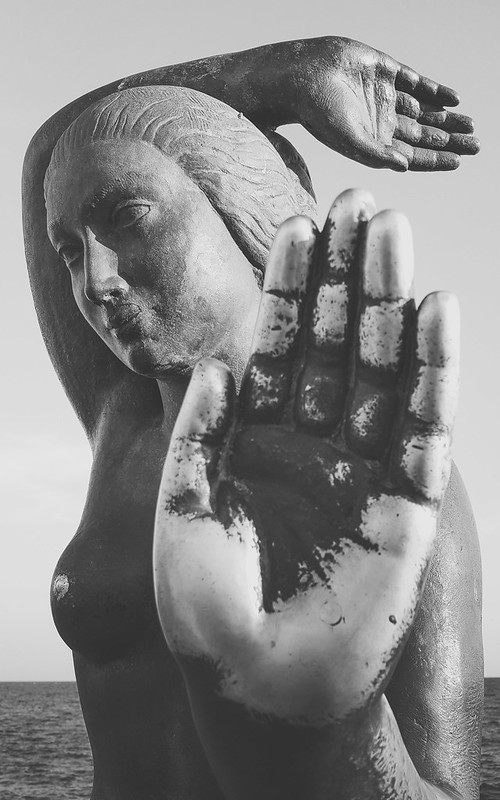 As the world becomes more connected, it becomes smaller.  And as it becomes smaller, competition becomes more severe. And as competition increases, work becomes more stressful.  We live in a world where workloads increase, timelines get pulled in, metrics multiply and "accountability" is always the word of the day. And in these trying times, the most important word to say is also the toughest.
When your plate is full and someone tries to pile on more work, what's the toughest word to say?
When the project is late and you're told to pull in the schedule and you don't get any more resources, what's the toughest word to say?
When the technology you're trying to develop is new-to-world and you're told you must have it ready in three months, what's the toughest word to say?
When another team can't fill an open position and they ask you to fill in temporarily while you do your regular job, what's the toughest word to say?
When you're asked to do something that will increase sales numbers this quarter at the expense of someone else's sales next quarter, what's the toughest word to say?
When you're told to use a best practice that isn't best for the situation at hand, what's the toughest word to say?
When you're told to do something and how to do it, what's the toughest word to say?
When your boss asks you something that you know is clearly their responsibility, what's the toughest word to say?
Sometimes the toughest word is the right word.
Image credit –Noirathse's Eye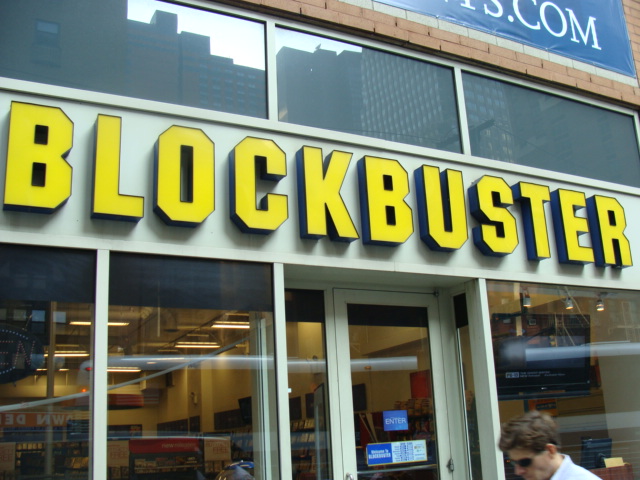 Everything has a half-life, but we don't behave that way.  Especially when it comes to success.  The thinking goes – if it was successful last time, it will be successful next time.  So, do it again. And again.  It's an efficient strategy – the heavy resources to bring it to life have already been spent. And it's predictable – the same customers, the same value proposition, the same supply base, the same distribution channel, and the same technology. And it's dangerous.
Success is successful right up until it isn't. It will go away. But it will take time.  A successful product line won't fall off the face of the earth overnight. It will deliver profits year-over-year and your company will come to expect them.  And your company will get hooked on the lifestyle enabled by those profits. And because of the addiction, when they start to drop off the company will do whatever it takes to convince itself all is well.  No need to change.  If anything, it's time to double-down on the successful formula.
Here's a rule: When your successful recipe no longer brings success, it's not time to double-down.
Success's decline will be slow, so you have time.  But creating a new recipe takes a long time, so it's time to declare that the decline has already started. And it's time to learn how to start work on the new recipe.
Hardship 1 – Allocate resources differently. The whole company wants to spend resources on the same old recipes, even when told not to.  It's time to create a funding stream that's independent of the normal yearly planning cycle.  Simply put, the people at the top have to reallocate a part of the operating budget to projects that will create the next successful platform.
Hardship 2 – Work differently. The company is used to polishing the old products and they don't know how to create new ones. You need to hire someone who can partner with outside companies (likely startups), build internal teams with a healthy disrespect for previous success, create mechanisms to support those teams and teach them how to work in domains of high uncertainty.
Hardship 3 – See value differently. How do you provide value today? How will you provide value when you can't do it that way? What is your business model? Are you sure that's your business model? Which elements of your business model are immature? Are you sure? What is the next logical evolution of how you go about your business? Hire someone to help you answer those questions and create projects to bring the solutions to life.
Hardship 4 – Measure differently. When there's no customer, no technology and no product, there's no revenue.  You've got to learn how to measure the value of the work (and the progress) with something other than revenue.  Good luck with that.
Hardship 5 – Compensate differently. People that create something from nothing want different compensation than people that do continuous improvement. And you want to move quickly, violate the status quo, push through constraints and create whole new markets. Figure out the compensation schemes that give them what they want and helps them deliver what you want.
This work is hard, but it's not impossible. But your company doesn't have all the pieces to make it happen.  Don't be afraid to look outside your company for help and partnership.
Image credit — Insider Monkey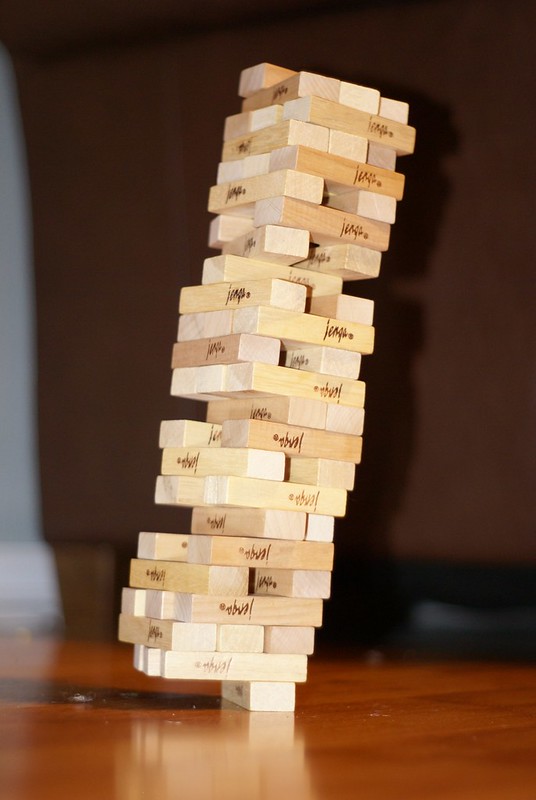 If words and actions are different, believe the actions.
If the words change over time, don't put stock in the person delivering them.
If a good friend doesn't trust someone, neither should you.
If the people above you don't hold themselves accountable, yet they try to hold you accountable, shame on them.
If people are afraid to report injustices, it's just a matter of time before the best people leave.
If actions are consistently different than the published values, it's likely the values should be up-revved.
If you don't trust your leader, respect your instincts.
If people are bored and their boredom is ignored, expect the company to death spiral into the ground.
If behaviors are different than the culture, the culture isn't the culture.
If all the people in a group apply for positions outside the group, the group has a problem.
When actions seen by your eyes are different than the rhetoric force-fed into your ears, believe your eyes.
If you think your emotional wellbeing is in jeopardy, it is.
If to preserve your mental health you must hunker down with a trusted friend, find a new place to work.
If people are afraid to report injustices, company leadership has failed.
If the real problems aren't discussed because they're too icky, there's a bigger problem.
If everyone in the group applies for positions outside the group and HR doesn't intervene, the group isn't the problem.
And to counter all this nonsense:
If someone needs help, help them.
If someone helps you, thank them.
If someone does a good job, tell them.
Rinse, and repeat.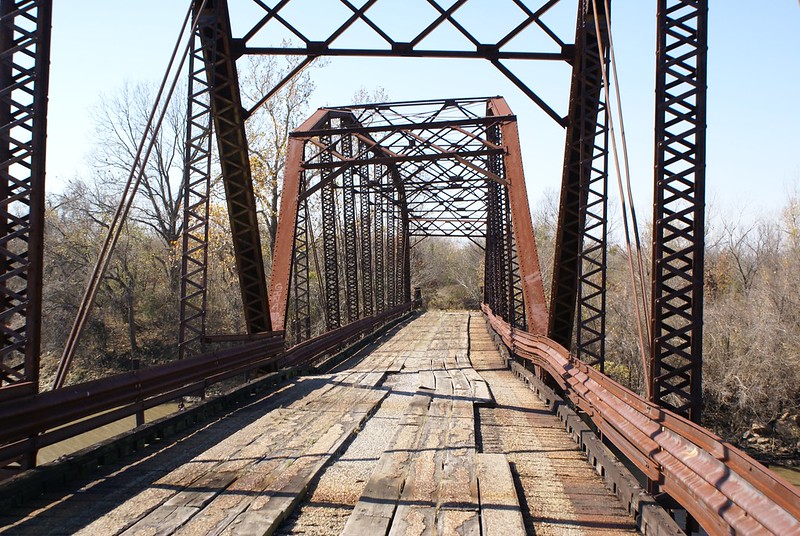 When best practices get old, they turn into ruts of old practice. No, it doesn't make sense to keep doing it this way, but we've done it this way in the past, we've been successful, and we're going to do it like we did last time. You can misuse old practices long after they've withered into decrepit practices, but, ultimately, your best practices will turn into old practices and run out of gas.  And then what?
It's unskillful to wait until the wheels fall off before demonstrating a new practice – a new practice is a practice that you've not done before – but that's what we mostly do. There's immense pressure to do what we did last time because we know how it turned out last time. But when the environment around a process changes, there's no guarantee that the output of the old process will adequately address the changing environment.  What worked last time will work next time, until it doesn't.
But there's another reason why we don't try new practices. We've never taught people how to do it. Here are some thoughts on how to try new practices.
If you think the work can be done a better way, try a new practice, then decide if it was better. If the new practice was better, do it that way until you come up with an even better practice. Rinse and repeat.
Don't ask, just try the new practice.
When you try a new practice, do it in a way that is safe to fail. (Thanks to Dave Snowden for that language.) Like before you use a new cleaning product to remove a stain on your best sweater, test the new practice in a way that won't ruin your sweater.
If someone asks you to use the old practice instead of trying the new practice, ask them to do it the old way and you do it the new way.
If that someone is your boss, tell them you're happy to do WHAT they want but you want to be the one that decides HOW to do it.
If your boss still wants you to follow the old practice, do it the old way, do it the new way, and look for a new job because your boss isn't worth working for.
Just because best practices were best last time, doesn't mean they're good practice this time.
Image credit – Dustin Moore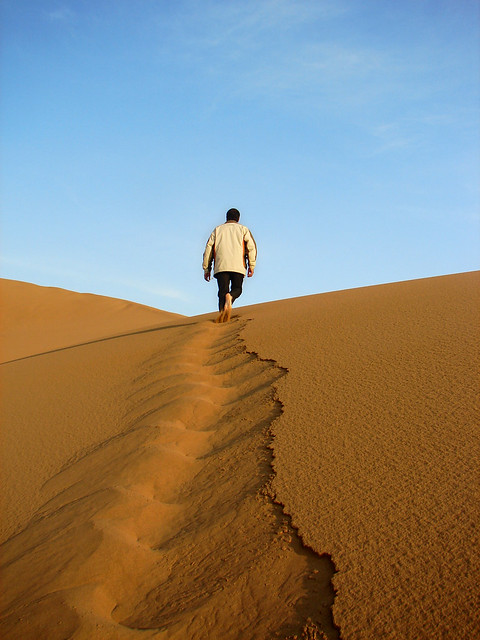 If you have to tell people what to do, you didn't teach them to think for themselves.
If you know one of your team members has something to say but they don't say it, it's because you didn't create an environment where they feel safe.
If your new hire doesn't lead an important part of a project within the first week, you did them a disservice.
If the team learns the same thing three times, you should have stepped in two times ago.
If you don't demand that your team uses their discretion, they won't.
If the project's definition of success doesn't correlate with business success, you should have asked for a better definition of success before the project started.
If someone on your team tells you you're full of sh*t, thank them for their truthfulness.
If your team asks for permission, change how you lead them.
If you can't imagine that one of your new hires will be able to do your job in five years, you hired the wrong people.
If your team doesn't disagree with you, it's because you haven't led from your authentic self.
If your team doesn't believe in themselves, neither do you.
If your team disobeys your direct order, thank them for disobeying and apologize for giving them an order.
If you ask a new hire to lead an important part of a project and you don't meet with them daily to help them, you did them a disservice.
If one of your team members moves to another team and their new leader calls them "unmanageable", congratulations.
If your team knows what you'll say before they ask you, you've led them from your authentic self.
If you haven't chastised your team members for their lack of disagreement with you, you should.
If you don't tell people they did a good job, they won't.
Image credit — Hamed Saber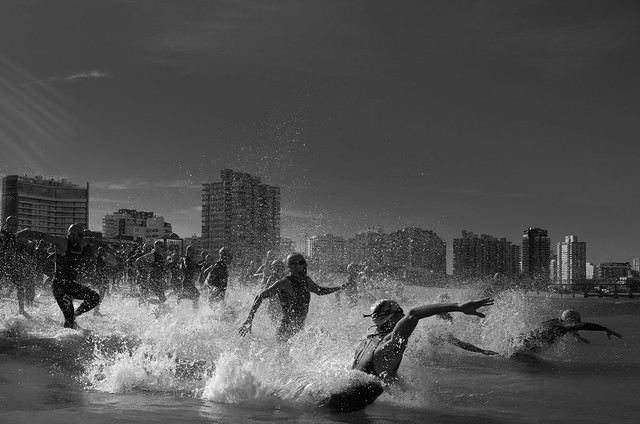 If you want the next job, figure out why.
There's nothing wrong with wanting the job you have.
When you don't care about the next job it's because you fit the one you have.
A larger salary is good, but time with family is better.
Less time with family is a downward spiral into sadness.
When you decide you have enough, you don't need things to be different.
A sense of belonging lasts longer than a big bonus.
A cohesive team is an oasis.
Who you work with makes all the difference.
More stress leads to less sleep and that leads to more stress.
If you're not sleeping well, something's wrong.
How much sleep do you get? How do you feel about that?
Leaders lead people.
Helping others grow IS leadership.
Every business is in the people business.
To create trust, treat people like they matter. It's that simple.
When you do something for someone even though it comes at your own expense, they remember.
You know you've earned trust when your authority trumps the org chart.
Image credit — Jimmy Baikovicius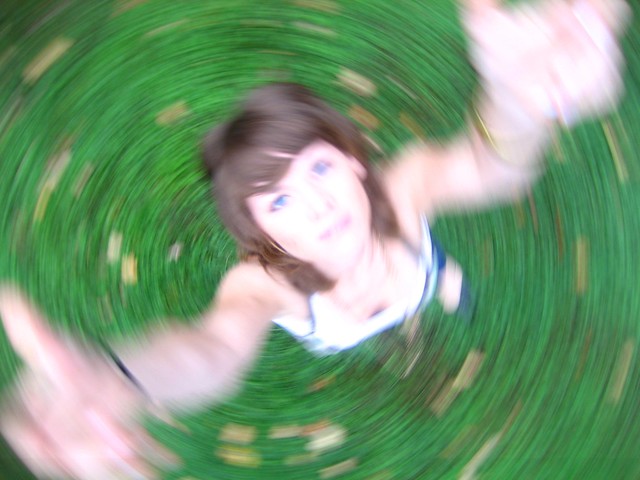 If you have the data that says the market for the new concept is big enough, you waited too long.
If you require the data that verifies the market is big enough before pursuing new concepts, you'll never pursue them.
If you're afraid to trust the judgement of your best technologists, you'll never build the traction needed to launch new concepts.
If you will sell the new concept to the same old customers, don't bother. You already sold them all the important new concepts. The returns have already diminished.
If you must sell the new concept to new customers, it could create a whole new business for you.
If you ask your successful business units to create and commercialize new concepts, they'll launch what they did last time and declare it a new concept.
If you leave it to your successful business units to decide if it's right to commercialize a new concept created by someone else, they won't.
If a new concept is so significant that it will dwarf the most successful business unit, the most successful business unit will scuttle it.
If the new concept is so significant it warrants a whole new business unit, you won't make the investment because the sales of the yet-to-be-launched concept are yet to be realized.
If you can't justify the investment to commercialize a new concept because there are no sales of the yet-to-be-launched concept, you don't understand that sales come only after you launch. But, you're not alone.
If a new concept makes perfect sense, you would have commercialized it years ago.
If the new concept isn't ridiculed by the Status Quo, do something else.
If the new concept hasn't failed three times, it's not a worthwhile concept.
If you think the new concept will be used as you intend, think again.
If you're sure a new concept will be a flop, you shouldn't be. Same goes for the ones you're sure will be successful.
If you're afraid to trust your judgement, you aren't the right person to commercialize new concepts.
And if you're not willing to put your reputation on the line, let someone else commercialize the new concept.
Image credit – Melissa O'Donohue
We've been too successful with continuous improvement. Year-on-year, we've improved productivity and costs.  We've improved on our existing products, making them slightly better and adding features.
Our recipe for success is the same as last year plus three percent. And because the customers liked the old one, they'll like the new one just a bit more. And the sales can sell the new one because its sold the same way as the old one.  And the people that buy the new one are the same people that bought the old one.
Continuous improvement is a tried-and-true approach that has generated the profits and made us successful. And everyone knows how to do it.  Start with the old one and make it a little better. Do what you did last time (and what you did the time before). The trouble is that continuous improvement runs out of gas at some point. Each year it gets harder to squeeze out a little more and each year the return on investment diminishes. And at some point, the same old improvements don't come. And if they do, customers don't care because the product was already better than good enough.
But a bigger problem is that the company forgets to do innovative work. Though there's recognition it's time to do something different, the organization doesn't have the muscles to pull it off. At every turn, the organization will revert to what it did last time.
It's no small feat to inject new work into a company that has been successful with continuous improvement.  A company gets hooked on the predictable results of continuous which grows into an unnatural aversion to all things different.
To start turning the innovation flywheel, many things must change. To start, a team is created and separated from the continuously improving core.  Metrics are changed, leadership is changed and the projects are changed. In short, the people, processes, and tools must be built to deal with the inherent uncertainty that comes with new work.
Where continuous improvement is about the predictability of improving what is, innovation is about the uncertainty of creating what is yet to be. And the best way I know to battle uncertainty is to become a learning organization.  And the best way to start that journey is to create formal learning objectives.
Define what you want to learn but make sure you're not trying to learn the same old things. Learn how to create new value  for customers; learn how to deliver that value to new customers; learn how to deliver that new value in new ways (new business models.)
If you're learning the same old things in the same old way, you're not doing innovation.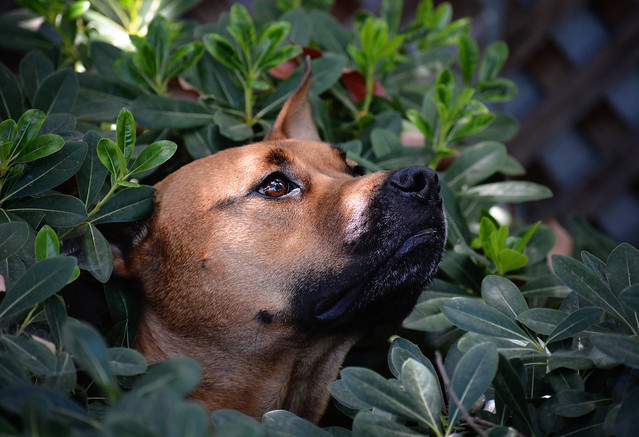 There's always lots of talk about culture and how to change it.  There is culture dial to turn or culture level to pull. Culture isn't a thing in itself, it's a sentiment that's generated by behavioral themes.  Culture is what we use to describe our worn paths of behavior.  If you want to change culture, change behavior.
At the highest level, you can make the biggest cultural change when you change how you spend your resources. Want to change culture? Say yes to projects that are different than last year's and say no to the ones that rehash old themes.  And to provide guidance on how to choose those new projects create, formalize new ways you want to deliver new value to new customers.  When you change the criteria people use to choose projects you change the projects.  And when you change the projects people's behaviors change. And when behavior changes, culture changes.
The other important class of resources is people.  When you change who runs the project, they change what work is done.  And when they prioritize a different task, they prioritize different behavior of the teams.  They ask for new work and get new behavior. And when those project leaders get to choose new people to do the work, they choose in a way that changes how the work is done.  New project leaders change the high-level behaviors of the project and the people doing the work change the day-to-day behavior within the projects.
Change how projects are chosen and culture changes. Change who runs the projects and culture changes. Change who does the project work and culture changes.
Image credit – Eric Sonstroem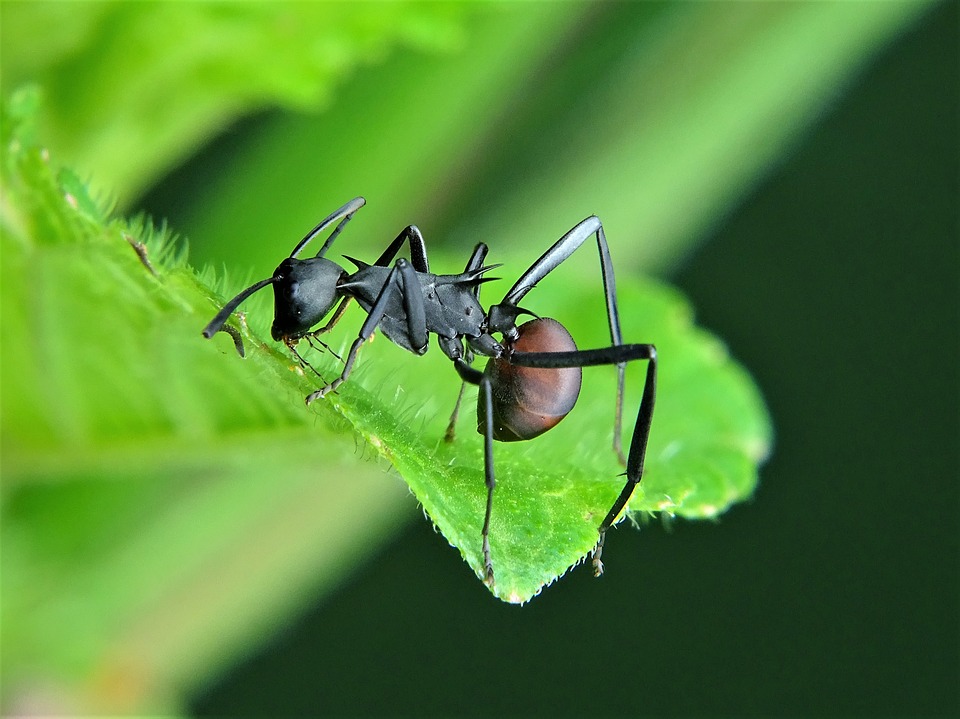 Wanting things to be different is a good start, but it's not enough. To create conditions for things to move in a new direction, you've got to change your behavior. But with systems that involve people, this is not a straightforward process.
To create conditions for the system to change, you must understand the system"s disposition – the lines along which it prefers to change.. And to do that, you've got to push on the system and watch its response. With people systems, the response is not knowable before the experiment.
If you expect to be able to predict how the system will respond, working with people systems can be frustrating.  I offer some guidance here. With this work, you are not responsible for the system's response, you are only responsible for how you respond to the system's response.
If the system responds in a way you like, turn that experiment into a project to amplify the change.  If the system responds in a way you dislike, unwind the experiment.  Here's a simple mantra – do more of what works and less of what doesn't. (Thanks to Dave Snowden for this.)
If you don't like how things are going, you have only one lever to pull.  You can only change.your response to what you see and experience. You can respond by pushing on the system and responding to what you see or you can respond by changing what you think and feel about the system.
But keep in mind that you are part of the system. And maybe the system is running an experiment on you. Either way, your only choice is to choose how to respond.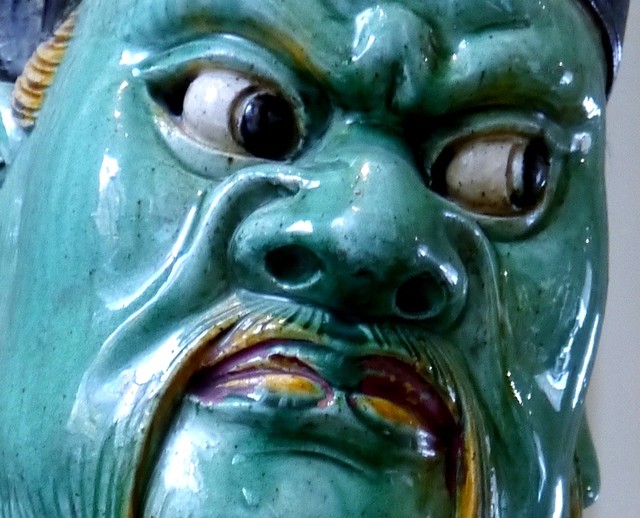 When was the last time you taught someone a new method or technique? What was their reaction? How did it make you feel? Will you do it again?
When was the last time you learned something new from a colleague? What was your reaction? What did you do so it would happen again?
When was the last time you woke up early because you were excited to go to work? How did you feel about that? What can change so it happens once a week?
When was the last time you had a crazy idea and your colleagues helped you make it real? How did you feel about that? How can you do it for them? What can you do to make it happen more frequently?
When was the last time you had a crazy idea and it was squelched because it violated a successful recipe? How did you feel about that? What can you do so it happens differently next time?
When was the last time you used your good judgement without asking for permission? How did you feel about that? What can you do to give others the confidence to use their best judgement?
When was the last time someone gave you credit for doing good work? And when was the last time you did the same for someone else? What can you do so the behavior blossoms into common practice?
When was the last time you openly contradicted a majority opinion with a dissenting minority opinion? Though it was received poorly, you must do it again. The majority needs to hear your dissenting opinion so they can sharpen their thinking.
When was the last time you gave good advice to a younger colleague? How can you systematize that type of behavior?
When was the last time you did work so undeniably good that others twisted it a bit and adopted it as their own? Don't feel badly. When doing innovative work this is what success looks like. All that really matters is your customers realize the value from the work and not who gets credit. What can you do so this type of thing happens as a matter of course?
Good things happen and bad things happen.  That's how life goes. But the important part is you pay attention to what worked and what didn't. And the second important part is actively making the good stuff happen more frequently and the bad stuff happen less frequently.
Image credit — jacquemart