Archive for the 'Top Line Growth' Category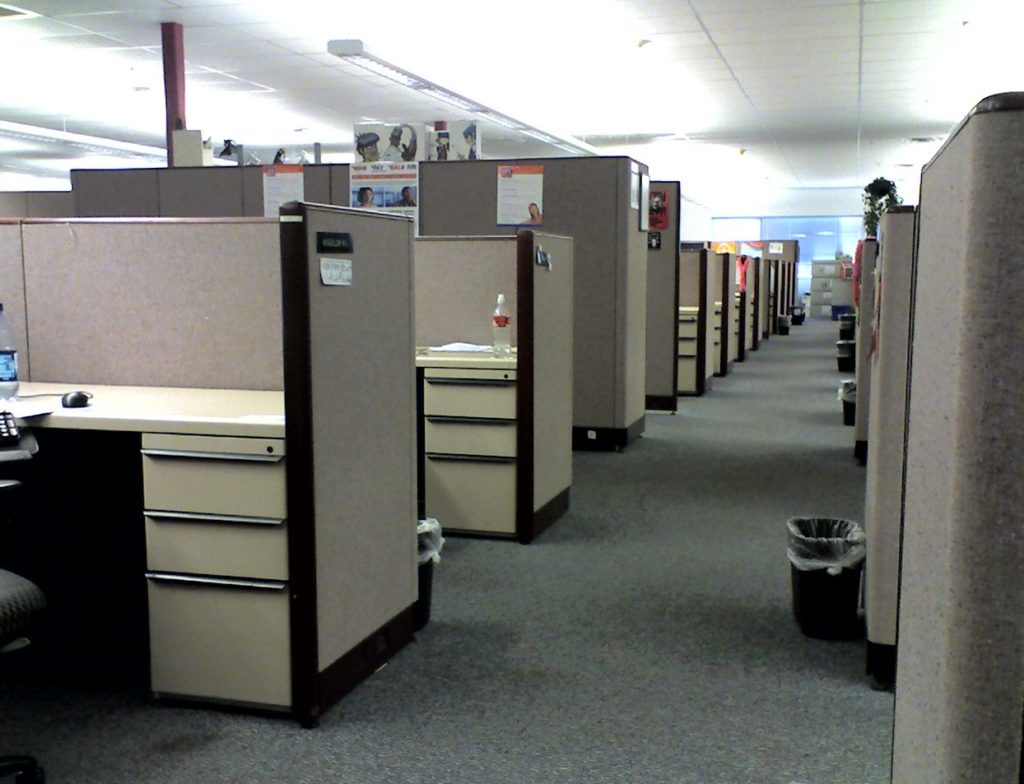 Whether it's placing machine tools on the factory floor or designing work spaces for people that work at the company, the number one guiding metric is resources per square foot. If you're placing machine tools, this metric causes the machines to be stacked closely together, where the space between them is minimized, access to the machines is minimized, and the aisles are the smallest they can be. The result – the number of machines per square foot is maximized.
And though there has been talk of workplaces that promote effective interactions and creativity, the primary metric is still people per square foot. Don't believe me?  I have one word for you – cubicles. Cubicles are the design solution of choice when you want to pack the most people into the smallest area.
Here's a test. At your next team meeting, ask people to raise their hand if they hate working in a cubicle. I rest my case.
With cubicles, it's the worst of both worlds.  There is none of the benefit of an office and none of the benefit of collaborative environment. They are half of neither.
What is one of Dilbert's favorite topic? Cubicles.
If no one likes them, why do we still have them? If you want quiet, cubicles are the wrong answer. If you want effective collaboration, cubicles are the wrong answer. If everyone hates them, why do we still have them?
When people need to do deep work, they stay home so they can have peace and quiet. When people they want to concentrate, they avoid cubicles at all costs.  When you need to focus, you need quiet. And the best way to get quiet is with four walls and a door. Some would call that and office, but those are passe. And in some cases, they are outlawed. In either case, they are the best way to get some quiet time. And, as a side benefit, they also block interruptions.
Best way for people to interact is face-to-face.  And in order to interact at way, they've got to be in the same place at the same time. Sure spontaneous interactions are good, but it's far better to facilitate interactions with a fixed schedule.  Like with a bus stop schedule, people know where to be and when. In that way, many people can come together efficiently and effectively and the number of interactions increases dramatically. So why not set up planned interactions at ten in the morning and two in the afternoon?
I propose a new metric for facilities design – number of good ideas per square foot. Good ideas require deep thought, so quiet is important. And good ideas require respectful interaction with others, so interactions are important.
I'm not exactly sure what a facility must look like to maximize the number of good ideas per square foot, but I do know it has no cubicles.
Image credit – Tim Patterson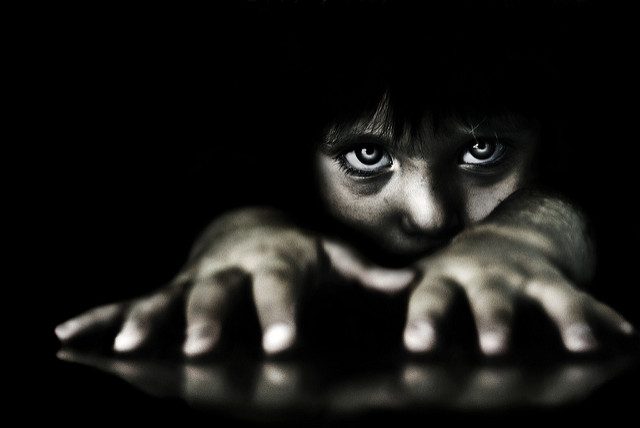 The primary impediment to innovation is fear, and the prime directive of any innovation system should be to drive out fear.
A culture of accountability, implemented poorly, can inject fear and deter innovation.  When the team is accountable to deliver on a project but are constrained to a fixed scope, a fixed launch date and resources, they will be afraid.  Because they know that innovation requires new work and new work is inherently unpredictable, they rightly recognize the triple accountability – time, scope and resources – cannot be met.  From the very first day of the project, they know they cannot be successful and are afraid of the consequences.
A culture of accountability can be adapted to innovation to reduce fear.  Here's one way. Keep the team small and keep them dedicated to a single innovation project. No resource sharing, no swapping and no double counting. Create tight time blocks with clear work objectives, where the team reports back on a fixed pitch (weekly, monthly). But make it clear that they can flex on scope and level of completeness.  They should try to do all the work within the time constraints but they must know that it's expected the scope will narrow or shift and the level of completeness will be governed by the time constraint.  Tell them you believe in them and you trust them to do their best, then praise their good judgement at the review meeting at the end of the time block.
Innovation is about solving new problems, yet fear blocks teams from trying new things. Teams like to solve problems that are familiar because they have seen previous teams judged negatively for missing deadlines. Here's the logic – we'd rather add too little novelty than be late.  The team would love to solve new problems but their afraid, based on past projects, that they'll be chastised for missing a completion date that's disrespectful of the work content and level of novelty.  If you want the team to solve new problems, give them the tools, time, training and a teacher so they can select different problems and solve them differently. Simply put – create the causes and conditions for fear to quietly slink away so innovation will flow.
Fear is the most powerful inhibitor. But before we can lessen the team's fear we've got to recognize the causes and conditions that create it. Fear's job is to keep us safe, to keep us away from situations that have been risky or dangerous.  To do this, our bodies create deep memories of those dangerous or scary situations and creates fear when it recognizes similarities between the current situation and past dangerous situations.  In that way, less fear is created if the current situation feels differently from situations of the past where people were judged negatively.
To understand the causes and conditions that create fear, look back at previous projects.  Make a list of the projects where project members were judged negatively for things outside their control such as: arbitrary launch dates not bound by the work content, high risk levels driven by unjustifiable specifications, insufficient resources, inadequate tools, poor training and no teacher.  And make a list of projects where team members were praised.  For the projects that praised, write down attributes of those projects (e.g., high reuse, low technical risk) and their outcomes (e.g., on time, on cost).  To reduce fear, the project team will bend new projects toward those attributes and outcomes. Do the same for projects that judged negatively for things outside the project teams' control. To reduce fear, the future project teams will bend away from those attributes and outcomes.
Now the difficult parts.  As a leader, it's time to look inside.  Make a list of your behaviors that set (or contributed to) causes and conditions that made it easy for the project team to be judged negatively for the wrong reasons.  And then make a list of your new behaviors that will create future causes and conditions where people aren't afraid to solve new problems in new ways.
Image credit — andrea floris

Your company believes everything should always go as planned.
You still have to do your regular job.
The project's completion date is disrespectful of the work content.
Your company doesn't recognize the difference between complex and complicated.
The team is not given the tools, training, time and a teacher.
You're asked to generate 500 ideas but you're afraid no one will do anything with them.
You're afraid to make a mistake.
You're afraid you'll be judged negatively.
You're afraid to share unpleasant facts.
You're afraid the status quo will be allowed to squash the new ideas, again.
You're afraid the company's proven recipe for success will stifle new thinking.
You're afraid the project team will be staffed with a patchwork of part time resources.
You're afraid you'll have to compete for funding against the existing business units.
You're afraid to build a functional prototype because the value proposition is poorly defined.
Project decisions are consensus-based.
Your company has been super profitable for a long time.
The project team does not believe in the project.
Image credit Vera & Gene-Christophe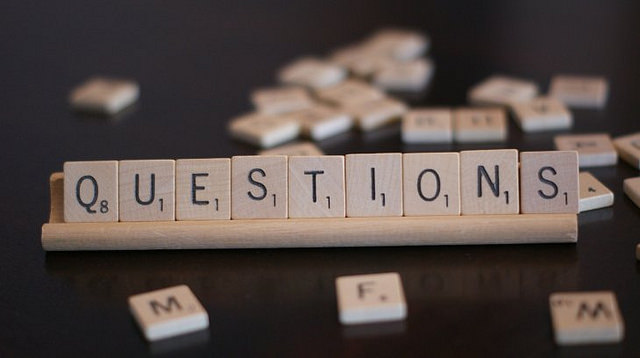 In business you've got to do two things: choose what to do and choose how to do it well.  I'm not sure which is more important, but I am sure there's far more written on how to do things well and far less clarity around how to choose what to do.
Choosing what to do starts with understanding what's being done now.  For technology, it's defining the state-of-the-art. For the business model, it's how the leading companies are interacting with customers and which functions they are outsourcing and which they are doing themselves. In neither case does what's being done define your new recipe, but in both cases it's the first step to figuring how you'll differentiate over the competition.
Every observation of the state-of-the-art technologies and latest business models is a snapshot in time.  You know what's happening at this instant, but you don't know what things will look like in two years when you launch. And that's not good enough. You've got to know the improvement trajectories; you've got to know if those trajectories will still hold true when you'll launch your offering; and, if they're out of gas, you've got to figure out the new improvement areas and their trajectories.
You've got to differentiate over the in-the-future competition who will constantly improve over the next two years, not the in-the-moment competition you see today.
For technology, first look at the competitions' websites. For their latest product or service, figure out what they're proud of, what they brag about, what line of goodness it offers.  For example, is it faster, smaller, lighter, more powerful or less expensive?  Then, look at the product it replaced and what it offered. If the old was faster than the one it replaced and the newest one was faster still, their next one will try to be faster.  But if the old one was faster than the one it replaced and the newest one is proud of something else, it's likely they'll try to give the next one more of that same something else.
And the rate of improvement gives another clue.  If the improvement is decreasing over time (old product to new product), it's likely the next one will improve on a new line of goodness.  If it's still accelerating, expect more of what they did last time.  Use the slope to estimate the magnitude of improvement two years from now.  That's what you've got to be better than.
And with business models, make a Wardley Map.  On the map, place the elements of the business ecosystem (I hate that word) and connect the elements that interact with each other.  And now the tricky part.  Move to the right the mature elements (e.g., electrical power grid), move to the middle the immature elements (things that are clunky and you have to make yourself) and move to the middle the parts you can buy from others (products).  There's a north-south element to the maps, but that's for another time.
The business model is defined by which elements the company does itself, which it buys from others and which new ones they create in their labs.  So, make a model for each competitor.  You'll be able to see their business model visually.
Now, which elements to work on?  Buy the ones you can buy (middle), improve the immature ones on the far left so they move toward the central region (product) and disrupt the lazy utilities (on the right) with some crazy technology development and create something new on the far left (get something running in the lab).
Choosing what to work on starts with Observation of what's going on now. Then, that information is Oriented with analysis, synthesis and diverse perspective.  Then, using the best frameworks you know, a Decision is made.  And then, and only then, can you Act.
And there you have it.  The makings of an OODA loop-based methodology for choosing what to do.
For a great podcast on John Boyd, the father of the OODA loop, try this one.
And for the deepest dive on OODA (don't start with this one) see Osinga – Science, Strategy and War.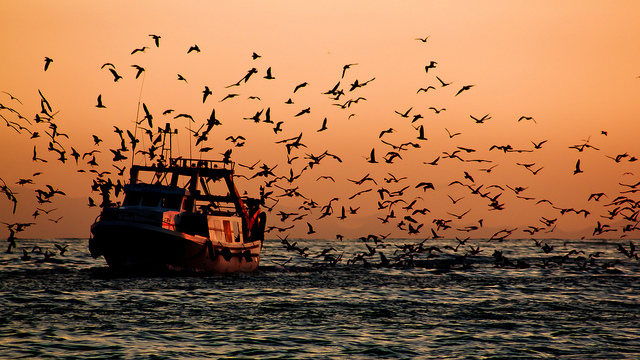 Companies that have products want to improve them year-on-year.  This year's must be better than last year's.  For selfish reasons, we like to improve cost, speed and quality.  Cost reduction drops profit directly to the bottom line.  Increased speed reduces overhead (less labor per unit) and increases floor space productivity (more through the factory).  Improved quality reduces costs.  And for our customers, we like to improve their productivity by helping them do more value-added work with fewer resources.  More with less!   But there's a problem – every year it gets more difficult to improve on last year, especially with our narrowly-defined view of what customers value.
And some companies talk about creating the next generation business model, though no one's quite sure of what the business model actually is and what makes for a better one.
To break out of our narrow view of "better" and to avoid endless arguments over business models, I suggest an approach based on a simple mantra – Make It Easy.
Make it easy for the customer to _____________.
And take a broad view of what customers actually do.  Here are some ideas:
Make it easy to find you. If they can't find you, they can't buy from you.
Make it easy to understand what you do and why you do it. Give them a reason to buy.
Make it easy to choose the right solution.  No one likes buying the wrong thing.
Make it easy to pay. If they need a loan, why not find one for them?
Make it easy to receive. Think undamaged, recyclable packaging, easy to get off the truck.
Make it easy to install. Don't think user manuals, think self-installation.
Make it easy to verify it's ready to go. No screens, no menus. One green light.
Make it easy to deliver the value-added benefit.  We over-focus here and can benefit by thinking more broadly. Make it easy to set up, easy to verify the setup, easy to know how to use it, easy change over to the next job.
Make it easy to know the utilization. The product knows when it's being used, why not give it the authority to automatically tell people how much free time it has?
Make it easy to maintain.  When the fastest machine in the world is down for the count, it becomes tied for the slowest machine in the world.  Make it easy to know what needs be replaced and when, make it easy to know how to replace it, make it easy to order the replacement parts, make it easy to verify the work was done correctly, make it easy to notify that the work was done correctly, and make it easy to reset the timers.
Make it easy to troubleshoot. Even the best maintenance programs don't eliminate all the problems. Think auto-diagnosis. Then, like with maintenance, all the follow-on work should be easy.
Make it easy to improve. As the product is used, it learns.  It recognizes who is using it, remembers how they like it to behave, then assumes the desired persona.
Though this list is not exhaustive, it provides some food for thought.  Yes, most of the list is not traditionally considered value-added activities.  But, customers DO value improvements in these areas because these are the jobs they must do. If your competition is focused narrowly on productivity, why not differentiate by making it easy in a more broader sense? When you do, they'll buy more.
And don't argue about your business model.  Instead, choose important jobs to be done and make them easier for the customer.  In that way, how you prioritize your work defines your business model.  Think of the business model as a result.
And for a deeper dive on how to make it easy, here's one of my favorite posts.  The takeaway – Don't push people toward an objective. Instead, eliminate what's in the way.
Image credit – Hernán Piñera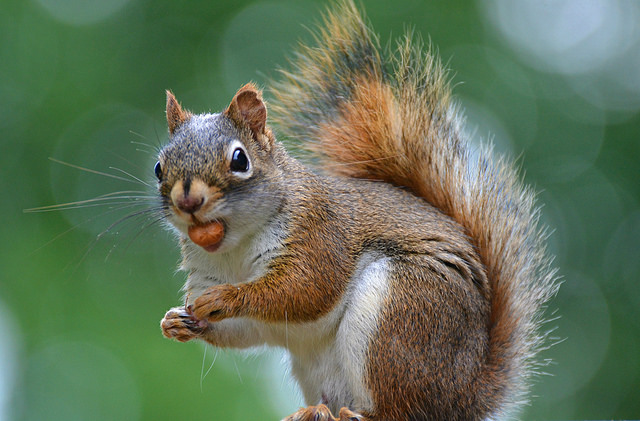 When there's too much to do and too few to do it, the natural state of the system is fuller than full.  And in today's world we run all our systems this way, including our people systems.
A funny thing happens when people's plates are full – when a new task is added an existing one hits the floor.  This isn't negligence, it's not the result of a bad attitude and it's not about being a team player.  This is an inherent property of full plates – they cannot support a new task without another sliding off.  And drinking glasses have this same interesting property – when full, adding more water just gets the floor wet.
But for some reason we think people are different.  We think we can add tasks without asking about free capacity and still expect the tasks to get done.  What's even more strange – when our people tell us they cannot get the work done because they already have too much, we don't behave like we believe them.  We say things like "Can you do more things in parallel?" and "Projects have natural slow phases, maybe you can do this new project during the slow times."  Let's be clear with each other – we're all overloaded, there are no slow times.
For a long time now, we've told people we don't want to hear no.  And now, they no longer tell us.  They still know they can't get the work done, but they know not to use the word "no."  And that's why the Slow No was invented.
The Slow No is when we put a new project on the three year road map knowing full-well we'll never get to it.  It's not a no right now, it's a no three years from now.  It's elegant in its simplicity.  We'll put it on the list; we'll put it in the queue; we'll put it on the road map.  The trick is to follow normal practices to avoid raising concerns or drawing attention.  The key to the Slow No is to use our existing planning mechanisms in perfectly acceptable ways.
There's a big downside to the Slow No – it helps us think we've got things under control when we don't.  We see a full hopper of ideas and think our future products will have sizzle.  We see a full road map and think we're going to have a huge competitive advantage over our competitors. In both situations, we feel good and in both situations, we shouldn't.  And that's the problem. The Slow No helps us see things as we want them and blocks us from seeing them as they are.
The Slow No is bad for business, and we should do everything we can to get rid of it.  But, it's engrained behavior and will be with us for the near future.  We need some tools to battle the dark art of the Slow No.
The Slow No gives too much value to projects that are on the list but inactive.  We've got to elevate the importance of active, fully-staffed projects and devalue all inactive projects.  Think – no partial credit.  If a project is active and fully-staffed, it gets full credit.  If it's inactive (on a list, in the queue, or on the road map) it gets zero credit.  None.  As a project, it does not exist.
To see things as they are, make a list of the active, fully-staffed projects. Look at the list and feel what you feel, but these are the only projects that matter.  And for the road map, don't bother with it.  Instead, think about how to finish the projects you have.  And when you finish one, start a new one.
The most difficult element of the approach is the valuation of active but partially-staffed projects.  To break the vice grip of the Slow No, think no partial credit. The project is either fully-staffed or it isn't   And if it's not fully-staffed, give the project zero value.  None.  I know this sounds outlandish, but the partially-staffed project is the slippery slope that gives the Slow No its power.
For every fully-staffed project on your list, define the next project you'll start once the current one is finished.  Three active projects, three next projects.  That's it.  If you feel the need to create a road map, go for it.  Then, for each active project, use the road map to choose the next projects.  Again, three active projects, three next projects.  And, once the next projects are selected, there's no need to look at the road map until the next projects are almost complete.
The only projects that truly matter are the ones you are working on.
Image credit – DaPuglet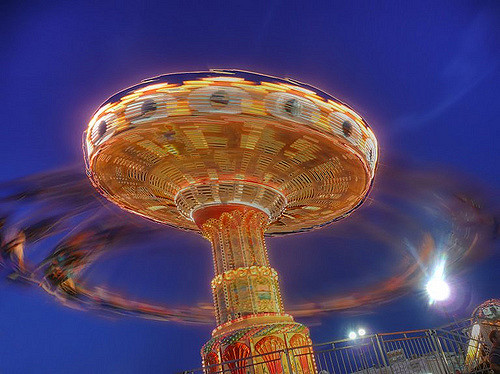 We have too many ideas, but too few great ones.  We don't need more ideas, we need a way to choose the best one or two ideas and run them to ground.
Before creating more ideas, make a list of the ones you already have.  Put them in two boxes.  In Box 1, list the ideas without a video of a functional prototype in action.  In Box 2, list the ideas that have a video showing a functional prototype demonstrating the idea in action.  For those ideas with a functional prototype and no video, put them in Box 1.
Next, throw away Box 1. If it's not important enough to make a crude physical prototype and create a simple video, the idea isn't worth a damn.  If someone isn't willing to carve out the time to make a physical prototype, there's no emotional energy behind the idea and it should be left to die.  And when people complain that it's unfair to throw away all those good ideas in Box 1, tell them it's unfair to spend valuable resources talking about ideas that aren't worthy.  And suggest, if they want to have a discussion about an idea, they should build a physical prototype and send you the video.  Box 2, or bust.
Next, get the band together and watch the short videos in Box 2, and, as a group, put them in two boxes.  In Box 3, put the videos without customers actively using the functional prototype.  In Box 4, put the videos with customers actively using the functional prototype.
Next, throw way Box 3.  If it's not important enough to make a trip to an important customer and create a short video, the idea isn't worth a damn.  If you're not willing to put yourself out there and take the idea to an important customer, the idea is all fizzle and no sizzle.  Meaningful ideas take immense personal energy to run through the gauntlet, and without a video of a customer using the functional prototype, there's not enough energy behind it.  And when everyone argues that Box 3 ideas are worth pursuing, tell them to pursue a video showing a most important customer demonstrating the functional prototype.
Next, get the band back together to watch the Box 4 videos.  Again, put the videos in two boxes. In Box 5 put the videos where the customer didn't say what they liked and how they'd use it.  In Box 6, put the videos where the customer enthusiastically said what they liked and how they'll use it.
Next, throw away Box 5.  If the customer doesn't think enough about the prototype to tell you how they'll use it, it's because they don't think much of the idea.  And when the group says the customer is wrong or the customer doesn't understand what the prototype is all about, suggest they create a video where a customer enthusiastically explains how they'd use it.
Next, get the band back in the room and watch the Box 6 videos.  Put them in two boxes.  In Box 7, put the videos that won't radically grow the top line.  In Box 8, put the videos that will radically grow the top line.  Throw away Box 7.
For the videos in Box 8, rank them by the amount of top line growth they will create.  Put all the videos back into Box 8, except the video that will create the most top line growth.  Do NOT throw away Box 8.
The video in your hand IS your company's best idea.  Immediately charter a project to commercialize the idea.  Staff it fully.  Add resources until adding resources doesn't no longer pulls in the launch.  Only after the project is fully staffed do you put your hand back into Box 8 to select the next best idea.
Continually evaluate Boxes 1 through 8.  Continually throw out the boxes without the right videos.  Continually choose the best idea from Box 8.  And continually staff the projects fully, or don't start them.
Image credit – joiseyshowaa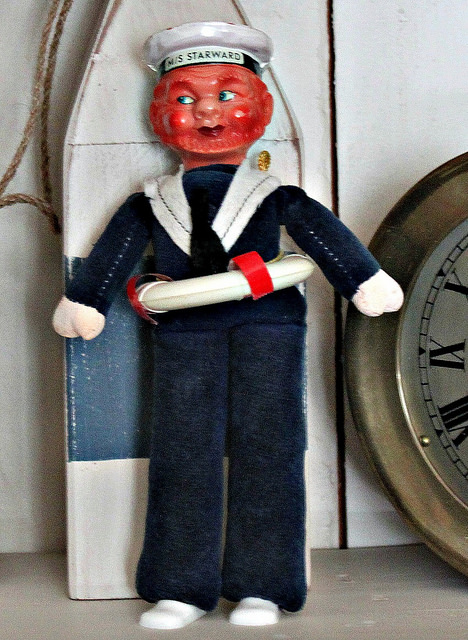 Innovation is all about learning.  And if the objective of innovation is learning, why not start with learning objectives?
Here's a recipe for learning: define what you want to learn, figure how you want to learn, define what you'll measure, work the learning plan, define what you learned and repeat.
With innovation, the learning is usually around what customers/users want, what new things (or processes) must be created to satisfy their needs and how to deliver the useful novelty to them.  Seems pretty straightforward, until you realize the three elements interact vigorously.  Customers' wants change after you show them the new things you created. The constraints around how you can deliver the useful novelty (new product or service) limit the novelty you can create.  And if the customers don't like the novelty you can create, well, don't bother delivering it because they won't buy it.
And that's why it's almost impossible to develop a formal innovation process with a firm sequence of operations.  Turns out, in reality the actual process looks more like a fur ball than a flow chart. With incomplete knowledge of the customer, you've got to define the target customer, knowing full-well you don't have it right. And at the same time, and, again, with incomplete knowledge, you've got to assume you understand their problems and figure out how to solve them.  And at the same time, you've got to understand the limitations of the commercialization engine and decide which parts can be reused and which parts must be blown up and replaced with something new.  All three explore their domains like the proverbial drunken sailor, bumping into lampposts, tripping over curbs and stumbling over each other.  And with each iteration, they become less drunk.
If you create an innovation process that defines all the if-then statements, it's too complicated to be useful.  And, because the if-thens are rearward-looking, they don't apply the current project because every innovation project is different. (If it's the same as last time, it's not innovation.)  And if you step up the ladder of abstraction and write the process at a high level, the process steps are vague, poorly-defined and less than useful.  What's a drunken sailor to do?
Define the learning objectives, define the learning plan, define what you'll measure, execute the learning plan, define what you learned and repeat.
When the objective is learning, start with the learning objectives.
Image credit Jean L.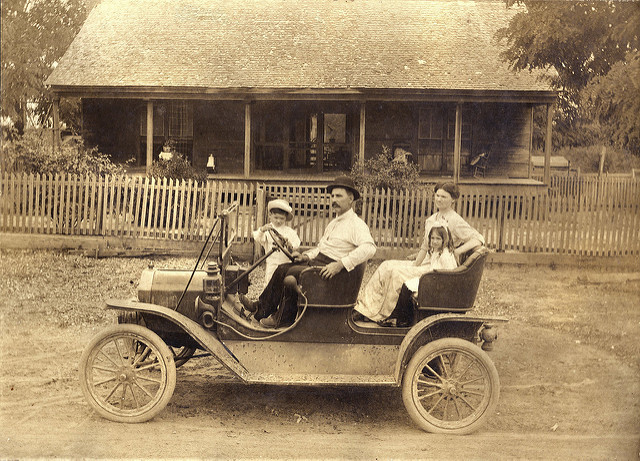 Henry Ford famously said if he asked people what they wanted, they would have asked for faster horses.  And there's a lot of truth to his statement. If you ask potential customers what they want next, they'll give you an answer. And when you show them the prototype, they won't like it.  Their intentions are good and their answers are truthful, but when you give them what they ask for and put the prototype in their hands, they will experience it in a way they did not expect.  It will be different than they thought.  Thinking how something will be is different than physically interacting with it.  That's how it is with new things.
And just like with the horses, because they don't know the emergent technologies and their radically different capabilities, they can't ask for what's possible.  They won't ask for a combustion engine that eliminates their horses because all they know is horses.  They'll ask for more horses, bigger horses or smaller ones, but they won't ask for combustion cylinders.
The trick is to understand what people do and why they do it.  Like an anthropologist, spend time watching and understanding. And, if you can, understand what they don't do and why they don't do it.  The new and deeper understanding of their actions, along with the reasons for them, create an anchoring perspective from which to understand how emergent technologies can change their lives.
Technologies evolve along worn paths. And depending on the maturity of the technology, some worth paths are more preferential than others.  For example, if fuel economy is stagnant for the last ten years it means it's likely time for a young technology to emerge that uses a different physical principle such as battery power.  Though technology's evolutionary direction is not predictable in an exact sense, it is dispositional.  Like the meteorologist can't pinpoint where the storm center will hit the coast or predict the maximum wind speed to within one or two miles per hour, she can say which states should hunker down and tell you if the wind will be strong enough to blow out your windows.  She cannot predict the specifics, but she knows there's a storm on the horizon and she knows its character, disposition and tendencies.
Now, anchored in how people use the state-of-the-art technologies (ride horseback, ride in buggies, use a team of horses to pull a heavy wagon) look at what the new technologies want to become (horses to combustion engine) and image how people's lives would be better (faster trips, longer pleasure rides, heavier payloads, no barns and cleaner streets.)  Now, using the new technology, build a prototype and show it to customers.  Put them in the driver's seat and blow their minds.  Listen to the questions they ask so you can better understand the technology from their perspective because just as they don't understand the technology, you don't understand what the technology means to them, the people who will buy it.  Use their questions to improve the technology and the product.
Technologists know technology, technology knows what it wants to be when it grows up and customers know what they want after they see what could be.  And to create a new business, it takes all three working together.
Image credit — William Creswell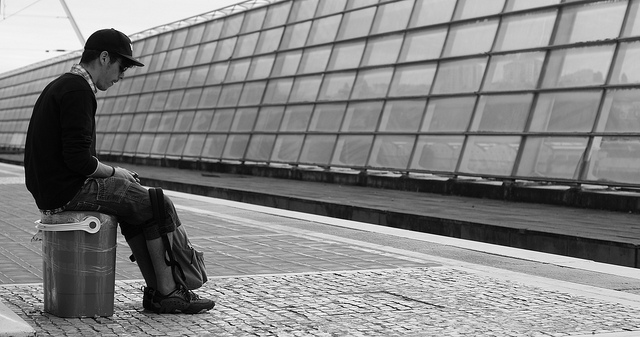 When you're looking to make progress, the single most important skill is to see waiting as waiting.
The first place to look for waiting is the queue in front of a shared resource.  Like taking a number at the deli, you queue up behind the work that got there first and your work waits its turn. And when the situation turns bad, prioritization meeting spring up to argue about the importance of one bit of work over another.  Those meetings are a sure-fire sign of ineffectiveness.  When these meetings spring up, it's time to increase capacity of the shared resource to stop waiting and start making progress.
Another place to look for waiting is the process to schedule a meeting with high-level leaders.  Their schedules are so full (efficiency over effectiveness) the next open meeting slot is next month. Let me translate – "As a senior leader and decision maker, I want you to delay the business-critical project until I carve out an hour so you can get me up to speed and I can tell you what to do." The best project managers don't wait.  They schedule the meeting three weeks from now, make progress like their hair is on fire and provide a status update when the meeting finally happens. And the smartest leaders thank the project managers for using their discretion and good judgment.
A variant of the wait-for-the-most-important-leader theme is the never-ending-series-of-meetings-where-no-decisions-are-made scenario. The classic example of this unhealthy lifestyle is where a meeting to make a decision spawns a never-ending series of weekly meetings with 12 or more regular attendees where the initial agenda of making a decision death spirals into an ever-changing, and ultimately disappearing agenda.  Everyone keeps meeting, but no one remembers why. And the decision is never made. The saddest part is that no one remembers that project is blocked by the non-decision.
The first place to look for waiting is the queue in front of a shared resource.  Like taking a number at the deli, you line up behind the work that got there first and your work waits its turn. And when the situation turns bad, prioritization meeting spring up to argue about the importance of one bit of work over another.  Those meetings are a sure-fire sign of ineffectiveness.  It's time to increase capacity of the shared resource to stop waiting and start making progress.
And the deadliest waiting is the waiting that we no longer see as waiting.  The best example of this crippling non-waiting waiting is when we cannot work the critical path and, instead, we work on a task of secondary importance. We kid ourselves into thinking we're improving efficiency when, in fact, we're masking the waiting and enabling the poor decision making that starved the project of the resources it needs to work the critical path. Whether you work a non-critical path task or not, when you can't work the critical path for a week, you delay project completion by a week.  That's a rule.
Instead of spending energy working a non-critical path task, it's better for everyone if you do nothing.  Sit at your desk and play solitaire on your computer or surf the web. Do whatever it takes for your leader to recognize you're not making progress.  And when your leader tries to chastise you, tell them to do their job and give you what you need to work the critical path.
There's two types of work – value-added work and non-value-added work. Value-added work happens when you complete a task on the critical path. Non-value-added work happens when you wait, when you do work that's not on the critical path, when you get ready to do work and when you clean up after doing work.  In most processes, the ratio of non-value-added  to value-added work is 20:1 to 200:1.  Meaning, for every hour of value-added work there are twenty to two hundred hours of non-value-added work.
If you want to make progress, don't improve how you do your value-added work. Instead, identify the non-value-added work you can stop and stop it. In that way, without changing how you do an hour long value-added task, you can eliminate twenty to two hundred hours wasted effort.
Here's the three-pronged approach for making progress:
Prong one – eliminate waiting. Prong two – eliminate waiting.  Prong three – eliminate waiting.
Image credit João Lavinha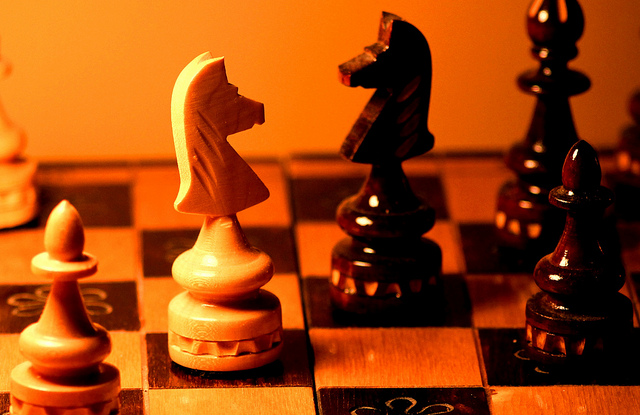 The holy grail of Additive Manufacturing (AM) is high volume manufacturing.  And the reason is profit. Here's the governing equation:
(Price – Cost) x Volume = Profit
The idea is to sell products for more than the cost to make them and sell a lot of them.  It's an intoxicatingly simple proposition. And as long as you look only at the volume – the number of products sold per year – life is good. Just sell more and profits increase.  But for a couple reasons, it's not that simple. First, volume is a result. Customers buy products only when those products deliver goodness at a reasonable price.  And second, volume delivers profit only when the cost is less than the price.  And there's the rub with AM.
Here's a rule – as volume increases, the cost of AM is increasingly higher than traditional manufacturing. This is doubly bad news for AM. Not only is AM more expensive, its profit disadvantage is particularly troubling at high volumes. Here's another rule – if you're looking to AM to reduce the cost of a part, look elsewhere. AM is not a bottom-feeder technology.
If you want to create profits with AM, use it to increase price. Use it to develop products that do more and sell for more.  The magic of AM is that it can create novel shapes that cannot be made with traditional technologies. And these novel shapes can create products with increased function that demand a higher price. For example, AM can create parts with internal features like serpentine cooling channels with fine-scale turbulators to remove more heat and enable smaller products or products that weigh less.  Lighter automobiles get better fuel mileage and customers will pay more. And parts that reduce automobile weight are more valuable.  And real estate under the hood is at a premium, and a smaller part creates room for other parts (more function) or frees up design space for new styling, both of which demand a higher price.
Now, back to cost.  There's one exception to cost rule.  AM can reduce total product cost if it is used to eliminate high cost parts or consolidate multiple parts into a single AM part.  This is difficult to do, but it can be done.  But it takes some non-trivial cost analysis to make the case.  And, because the technology is relatively new, there's some aversion to adopting AM.  An AM conversion can require a lot of testing and a significant cost reduction to take the risk and make the change.
To win with AM, think more function AND consolidation.  More (or new) function to support a higher price (and increase volume) and reduced cost to increase profit per part. Don't do one or the other. Do both. That's what GE did with its AM fuel nozzle in their new aircraft engines. They combined 20 parts into a single unit which weighed 25 percent less than a traditional nozzle and was more than five times as durable. And it reduced fuel consumption (more function, higher price).
AM is well-established in prototyping and becoming more established in low-volume manufacturing.  The holy grail for AM – high volume manufacturing – will become a broad reality as engineers learn how to design products to take advantage of AM's unique ability to make previously un-makeable shapes and learn to design for radical part consolidation.
More function AND radical part consolidation.  Do both.
Image credit – Les Haines