Archive for the 'Top Line Growth' Category
Have you ever felt like you weren't getting the truth from your leader? You know – when they say something and you know that's not what they really think. Or, when they share their truth but you can sense that they're sharing only part of the truth and withholding the real nugget of the truth? We really have no control over the level of forthcoming of our leaders, but we do have control over how we respond to their incomplete disclosure.
There are times when leaders cannot, by law, disclose things. But, even then, they can make things clear without disclosing what legally cannot be disclosed. For example, they can say: "That's a good question and it gets to the heart of the situation. But, by law, I cannot answer that question." They did not answer the question, but they did. They let you know that you understand the situation; they let you know that there is an answer; and the let you know why they cannot share it with you.  As the recipient of that non-answer answer, I respect that leader.
There are also times when a leader withholds information or gives a strategically partial response for inappropriate reasons. When a leader withholds information to manipulate or control, that's inappropriate. It's also bad leadership. When a leader withholds information from their smartest team members, they lose trust.  And when leaders lose trust, the best people are crestfallen and withhold their best work. The thinking goes like this. If my leader doesn't trust me enough to share the complete set of information with me it's because they don't think I'm worthy of their trust and they don't think highly of me.  And if they don't think I'm worthy of their trust, they don't understand who I am and what I stand for.  And if they don't understand me and know what I stand for, they're not worthy of my best work.
As a leader, you must share all you can.  And when you can't, you must tell your team there are things you can't share and tell them the reasons why. Your team can handle the fact that there are some things you cannot share. But what your team cannot hand is when you withhold information so you can gain the upper hand on them. And your team can tell when you're withholding with your best interest in mind. Remember, you hired them because they were smart, and their smartness doesn't go away just because you want to control them.
If your direct reports always tell you they can get it done even when they don't have the capacity and capability, that's not the behavior you want. If your direct reports tell you they can't get it done when they can't get it done, that's the behavior you want. But, as a leader, which behavior do you reward? Do you thank the truthful leader for being truthful about the reality of insufficient resources and do you chastise the other leader for telling you what you want to hear? Or, do you tell the truthful leader they're not a team player because team players get it done and praise the unjustified can-do attitude of the "yes man" leader? As a leader, I suggest you think deeply about this. As a direct report of a leader, I can tell you I've been punished for responding in way that was in line with the reality of the resources available to do the work. And I can also tell you that I lost all respect for that leader.
As a leader, you have three types of direct reports. Type I are folks are happy where they are and will do as little as possible to keep it that way. Type II are people that are striving for the next promotion and will tell you whatever you want to hear in order to get the next job. Type III are the non-striving people who will tell you what you need to hear despite the implications to their career. Type I people are good to have on your team.  They know what they can do and will tell you when the work is beyond their capability. Type II people are dangerous because they think only of themselves. They will hang you out to dry if they think it will advance their career. And Type III people are priceless.
Type III people care enough to protect you.  When you ask them for something that can't be done, they care enough about you to tell you the truth. It's not that they don't want to get it done, they know they cannot. And they're willing to tell you to your face. Type II people don't care about you as a leader; they only care about themselves. They say yes when they know the answer is no. And they do it in a way that absolves them of responsibility when the wheels fall off. As a leader, which type do you want on your team? And as a leader, which type do you promote and which do you chastise. And, how do you feel about that?
As a leader, you must be truthful. And when you can't disclose the full truth, tell people. And when your Type II direct reports give you the answer they know you want to hear, call them on their bullshit.  And when your Type III folks give you the answer they know you don't want to hear, thank them.
Image credit — Anandajoti Bhikkhu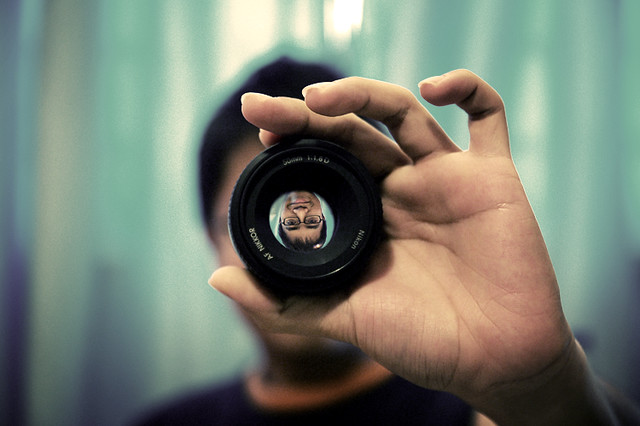 If it's not different, it can't be innovation.
With innovation, ideas are the easy part. The hard part is creating the engine that delivers novel value to customers.
The first goal of an innovation project is to earn the right to do the second hardest thing. Do the hardest thing first.
Innovation is 50% customer, 50% technology and 75% business model.
If you know how it will turn out, it's not innovation.
Don't invest in a functional prototype until customers have placed orders for the sell-able product.
If you don't know how the customer will benefit from your innovation, you don't know anything.
If your innovation work doesn't threaten the status quo, you're doing it wrong.
Innovation moves at the speed of people.
If you know when you'll be finished, you're not doing innovation.
With innovation, the product isn't your offering. Your offering is the business model.
If you're focused on best practices, you're not doing innovation. Innovation is about doing things for the first time.
If you think you know what the customer wants, you don't.
Doing innovation within a successful company is seven times hard than doing it in a startup.
If you're certain, it's not innovation.
With innovation, ideas and prototypes are cheap, but building the commercialization engine is ultra-expensive.
If no one will buy it, do something else.
Technical roadblocks can be solved, but customer/market roadblocks can be insurmountable.
The first thing to do is learn if people will buy your innovation.
With innovation, customers know what they don't want only after you show them your offering.
With innovation, if you're not scared to death you're not trying hard enough.
The biggest deterrent to innovation is success.
Image credit — Sherman Geronimo-Tan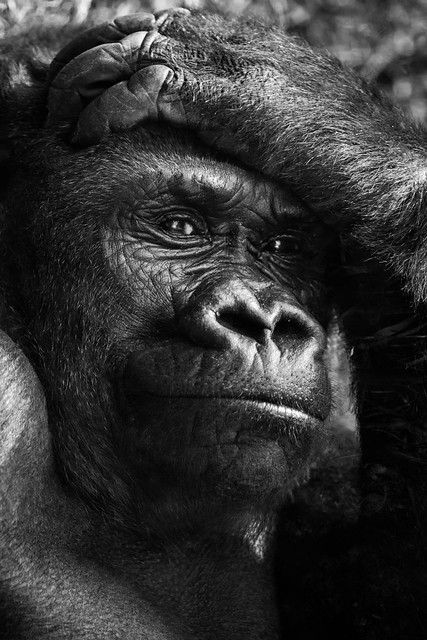 Innovation isn't achieved by creating more ideas. Innovation is realized when ideas are transformed into commercialized products and services. Innovation is realized when ideas are transformed into new business models that deliver novel usefulness to customers and deliver increased revenues to the company.
In a way, creating ideas that languish in their own shadow is worse than not creating any ideas at all.  If you don't have any ideas, at least you didn't spend the resources to create them and you don't create the illusion that you're actually making progress. In that way, it's better to avoid creating new ideas if you're not going to do anything with them. At least your leadership team will not be able to rationalize that everything will be okay because you have an active idea generation engine.
Before you schedule your next innovation session, don't.  Reason 1 – it's not an innovation session, it's an ideation session. Reason 2 – you don't have resources to do anything with the best ideas so you'll spend the resources and nothing will come of it. To improve the return on investment, don't make the investment because there'll be no return.
Truth is, you already have amazing ideas to grow your company. Problem is, no one is listening to the people with the ideas.  And the bigger problem – because no one listened over the last ten years, the people with the ideas have left the company or stopped trying to convince you they have good ideas.  Either way, you're in trouble and creating more ideas won't help you.  Your culture is such that new ideas fall on deaf ears and funding to advance new concepts loses to continuous improvement.
If you do want to hold an ideation event to create new ideas that will reinvent your company, there are ways to do it effectively.  First, define the customer of the ideation event.  This is the person who is on the hook to commercialize things that will grow the business. This is the person who will have a career problem if ideas aren't implemented. This is the person who can allocate the resources to turn the ideas into commercialized products, services. If this person isn't an active advocate for the ideation event, don't hold it. If this person will not show up to the report out of the ideation event, don't hold it. If this person does not commit to advancing the best ideas, don't hold the event.
Though innovation and ideas start with "i", they're not the same. Ideas are inexpensive to create but deliver no value. Innovation is expensive and delivers extreme value to customers and the company. If you're not willing to convert the ideas into something that delivers values to customers, save the money and do continuous improvement. Your best people will leave, but at least you won't waste money on creating ideas that will die on the vine.
If the resources aren't lined up to run with the ideas, don't generate the them. If you haven't allocated the funding for the follow-on work, don't create new ideas. If the person who is charged with growing the business isn't asking for new ideas, don't hold the ideation event.
You already have too many ideas. But what you lack is too few active projects to convert the best ideas into products and services that generate value for your customers and growth for your company.
Stop creating new ideas and start delivering novel usefulness to your customers.
Image credit – Marco Nürnberger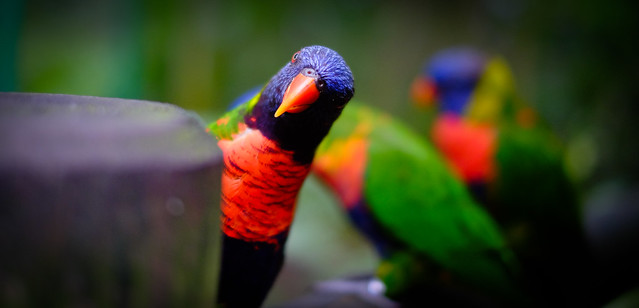 Ideas are cheap, but converting them into a saleable product and building the engine to make it all happen is expensive.  Before spending the big money, spend more time than you think reasonable to answer these three questions.
Is the problem big enough? There's no sense spending the time and money to solve a problem unless you have a good idea the payback is worth the cost. Before spending the money to create the solution, spend the time to assess the benefits that will come from solving the problem.
Before you can decide if the problem is big enough, you have to define the problem and know who has it.  One of the best ways to do this is to define how things are done today.  Draw a block diagram that defines the steps potential customers follow or draw a picture of how they do things today. Define the products/services they use today and ask them what it would mean if you solved their problem. What's particularly difficult at this point is they may not know they have a problem.
But before moving on, formalize who has the problem.  Define the attributes of the potential customers and figure out how many have the same attributes and, possibly, the same problem. Define the segments narrowly to make sure each segment does, in fact, have the same problem.  There will be a tendency to paint with broad strokes to increase the addressable market, but stay narrow and maintain focus on a tight group of potential customers.
Estimate the value of the solution based on how it compares to the existing alternative.  And the only ones who can give you this information are the potential customers. And the only way they can give you the information is if you interview them and watch them work. And with this detailed knowledge, figure out the number of potential customers who have the problem.  Do all this BEFORE any solving.
Will they pay for it? The only way to know if potential customers will pay for your solution is to show them an offering – a description of your value proposition and how it differs from the existing alternatives, a demo (a mockup of a solution and not a functional prototype) and pricing.  (See LEANSTACK for more on an offering.)  There will be a tendency to wait until the solution is ready, but don't wait. And there will be a reluctance attach a price to the solution, but that's the only way you'll know how much they value your solution. And there will be difficulty defining a tight value proposition because that requires you to narrowly define what the solution does for the potential customer.  And that's scary because the value proposition will be clear and understandable and the potential customer will understand it well enough to decide they if they like it or not.
If you don't assign a price and ask them to buy it, you'll never know if they'll buy it in real life.
Can you deliver it? List all the elements that must come together. Can you make it? Can you sell it? Can you ship it? Can you service it? Are your partners capable and committed? Do you have the money do put everything in place?
Like with a chain, it takes one bad link to make the whole thing fall apart. Figure out if any of your links are broken or missing. And don't commit resources until they're all in place and ready to go.
Image credit — Matthias Ripp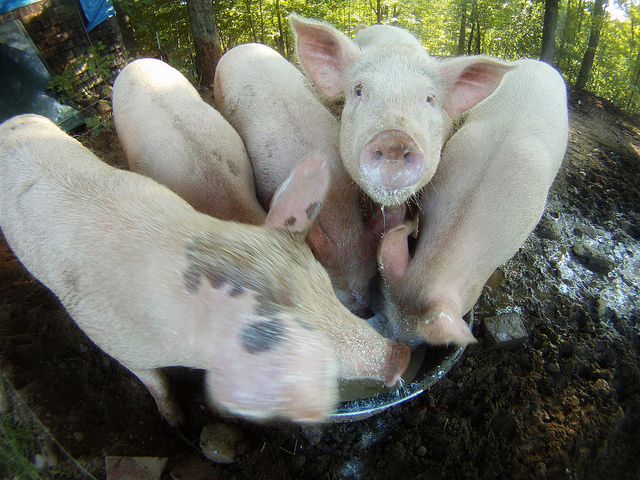 Most companies have growth objectives – make more, sell more and generate more profits. Increase profit margin, sell into new markets and twist our products into new revenue. Good news for the stock price, good news for annual raises and plenty of money to buy the things that will help us grow next year. But it's not good for the people that do the work.
To increase sales the same sales folks will have to drive more, call more and do more demos. Ten percent more work for three percent more compensation. Who really benefits here? The worker who delivers ten percent more or the company that pays them only three percent more?  Pretty clear to me it's all about the company and not about the people.
To increase the number of units made implies that there can be no increase in the number of people required to make them.  To increase throughput without increasing headcount, the production floor will have less time for lunch, less time for improving their skills and less time to go to the bathroom. Sure, they can do Lean projects to eliminate waste, as long as they don't miss their daily quota. And sure, they can help with Six Sigma projects to reduce variation, as long as they don't miss TAKT time. Who benefits more – the people or the company?
Increased profit margin (or profit percentage) is the worst offender.  There are only two ways to improve the metric – sell it for more or make it for less. And even better than that is to sell it for more AND make it for less. No one can escape this metric. The sales team must meet with more customers; the marketing team must work doubly hard to define and communicate the value proposition; the engineering staff must reduce the time to launch the product and make it perform better than their best work; and everyone else must do more with less or face the chopping block.
In truth, corporate growth is the fundamental behind global warming, reduced life expectancy in the US and the ridiculous increase in the cost of healthcare. Growth requires more products and more products require more material mined, pumped or clear-cut from the planet. Growth puts immense pressure on the people doing the work and increases their stress level. And when they can't deliver, their deep sense of helplessness and inadequacy causes them to kill themselves. And healthcare costs increase because the companies within (and insuring) the system need to make more profit.  Who benefits here?  The people in our community? The people doing the work? The planet? Or the companies?
What if we decided that companies could not grow? What if instead companies paid dividends to the people do the work based on the profit the company makes? With constant output wouldn't everyone benefit year-on-year?
What if we decided output couldn't grow? What if instead, as productivity increased, companies required people to work fewer hours? What if everyone could make the same number of products in seven hours and went home an hour early, working seven and getting paid for eight? Would everyone be better off? Wouldn't the planet be better off?
What if we decided the objective of companies was to employ more people and give them a sense of purpose and give meaning to their lives? What if we used the profit created by productivity improvements to employ more people? Wouldn't our communities benefit when more people have good jobs? Wouldn't people be happier because they can make a contribution to their community? Wouldn't there be less stress and fewer suicides when parents have enough money to feed their kids and buy them clothes? Wouldn't everyone benefit? Wouldn't the planet benefit?
Year-on-year growth is a fallacy. Year-on-year growth stresses the planet and the people doing the work.  Year-on-year growth is good for no one except the companies demanding year-on-year growth.
The planet's resources are finite; people's ability to do work is finite; and the stress level people can tolerate is finite. Why not recognize these realities?
And why not figure out how to structure companies in a way that benefits the owners of the company, the people doing the work, the community where the work is done and the planet?
Image credit – Ryan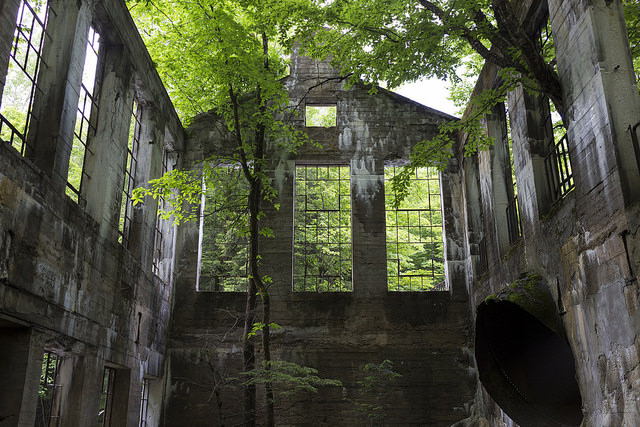 If you're trying to innovate within a successful company, I have one word for you: Don't.
You can't compete with the successful business teams that pay the bills because paying the bills is too important.  No one in their right mind should get in the way of paying them.  And if you do put yourself in the way of the freight train that pays the bills you'll get run over.  If you want to live to fight another day, don't do it.
If an established business has been growing three percent year-on-year, expect them to grow three percent next year. Sure, you can lather them in investment, but expect three and a half percent. And if they promise six percent, don't believe them. In fairness, they truly expect they can grow six percent, but only because they're drinking their own Cool-Aid.
Rule 1: If they're drinking their own Cool-Aid, don't believe them.
Without a cataclysmic problem that threatens the very existence of a successful company, it's almost impossible to innovate within its four walls. If there's no impending cataclysm, you have two choices: leave the four walls or don't innovate.
It's great to work at successful company because it has a recipe that worked.  And it sucks to work at a successful company because everyone thinks that tired old recipe will work for the next ten years. Whether it will work for the next ten or it won't, it's still a miserable place to work if you want to try something new. Yes, I said miserable.
What's the one thing a successful company needs? A group of smart people who are actively dissatisfied with the status quo. What's the one thing a successful company does not tolerate? A group of smart people who are actively dissatisfied with the status quo.
Some experts recommend leveraging (borrowing) resources from the established businesses and using them to innovate. If the established business catches wind that their borrowed resources will be used to displace the status quo, the resources will mysteriously disappear before the innovation project can start. Don't try to borrow resources from established businesses and don't believe the experts.
Instead of competing with established businesses for resources, resources for innovation should be allocated separately. Decide how much to spend on innovation and allocate the resources accordingly. And if the established businesses cry foul, let them.
Instead of borrowing resources from established businesses to innovate, increase funding to the innovation units and let them buy resources from outside companies. Let them pay companies to verify the Distinctive Value Proposition (DVP); let them pay outside companies to design the new product; let them pay outside companies to manufacture the new product; and let them pay outside companies to sell it.  Sure, it will cost money, but with that money you will have resources that put their all into the design, manufacture and sale of the innovative new offering. All-in-all, it's well worth the money.
Don't fall into the trap of sharing resources, especially if the sharing is between established businesses and the innovative teams that are charged with displacing them. And don't fall into the efficiency trap. Established businesses need efficiency, but innovative teams need effectiveness.
It's not impossible to innovate within a successful company, but it is difficult. To make it easier, error on the side of doing innovation outside the four walls of success. It may be more expensive, but it will be far more effective.  And it will be faster. Resources borrowed from other teams work the way they worked last time. And if they are borrowed from a successful team, they will work like a successful team. They will work with loss aversion. Instead of working to bring something to life they will work to prevent loss of what worked last time. And when doing work that's new, that's the wrong way to work.
The best way I know to do innovation within a successful company is to do it outside the successful company.
Image credit – David Doe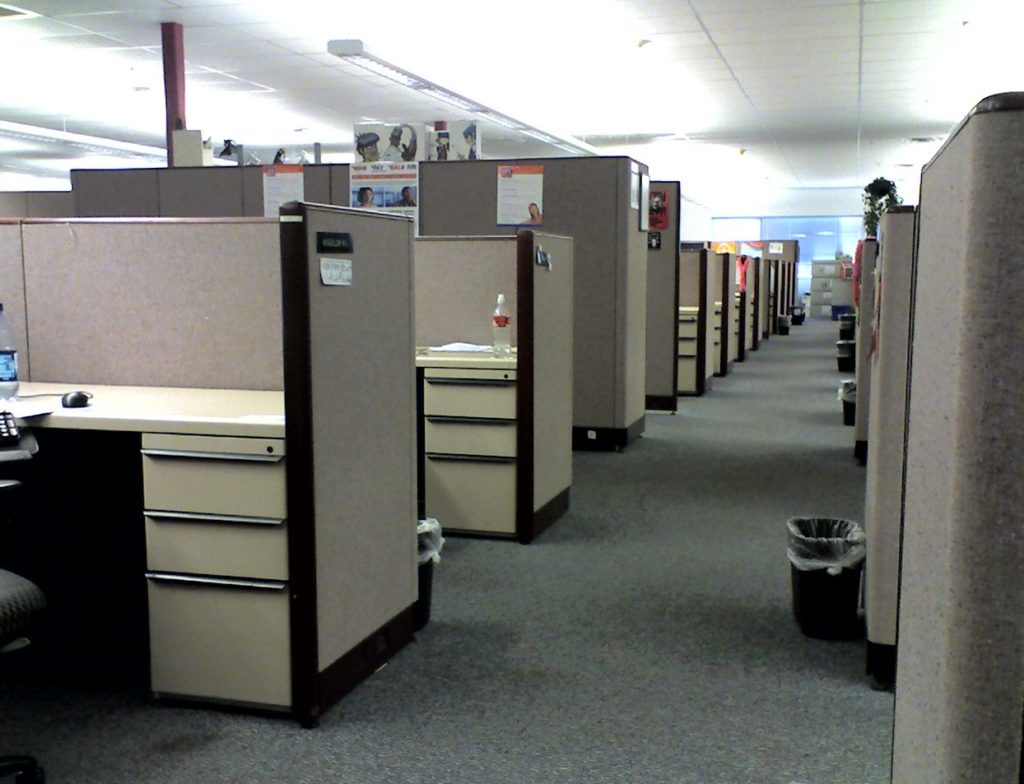 Whether it's placing machine tools on the factory floor or designing work spaces for people that work at the company, the number one guiding metric is resources per square foot. If you're placing machine tools, this metric causes the machines to be stacked closely together, where the space between them is minimized, access to the machines is minimized, and the aisles are the smallest they can be. The result – the number of machines per square foot is maximized.
And though there has been talk of workplaces that promote effective interactions and creativity, the primary metric is still people per square foot. Don't believe me?  I have one word for you – cubicles. Cubicles are the design solution of choice when you want to pack the most people into the smallest area.
Here's a test. At your next team meeting, ask people to raise their hand if they hate working in a cubicle. I rest my case.
With cubicles, it's the worst of both worlds.  There is none of the benefit of an office and none of the benefit of collaborative environment. They are half of neither.
What is one of Dilbert's favorite topic? Cubicles.
If no one likes them, why do we still have them? If you want quiet, cubicles are the wrong answer. If you want effective collaboration, cubicles are the wrong answer. If everyone hates them, why do we still have them?
When people need to do deep work, they stay home so they can have peace and quiet. When people they want to concentrate, they avoid cubicles at all costs.  When you need to focus, you need quiet. And the best way to get quiet is with four walls and a door. Some would call that and office, but those are passe. And in some cases, they are outlawed. In either case, they are the best way to get some quiet time. And, as a side benefit, they also block interruptions.
Best way for people to interact is face-to-face.  And in order to interact at way, they've got to be in the same place at the same time. Sure spontaneous interactions are good, but it's far better to facilitate interactions with a fixed schedule.  Like with a bus stop schedule, people know where to be and when. In that way, many people can come together efficiently and effectively and the number of interactions increases dramatically. So why not set up planned interactions at ten in the morning and two in the afternoon?
I propose a new metric for facilities design – number of good ideas per square foot. Good ideas require deep thought, so quiet is important. And good ideas require respectful interaction with others, so interactions are important.
I'm not exactly sure what a facility must look like to maximize the number of good ideas per square foot, but I do know it has no cubicles.
Image credit – Tim Patterson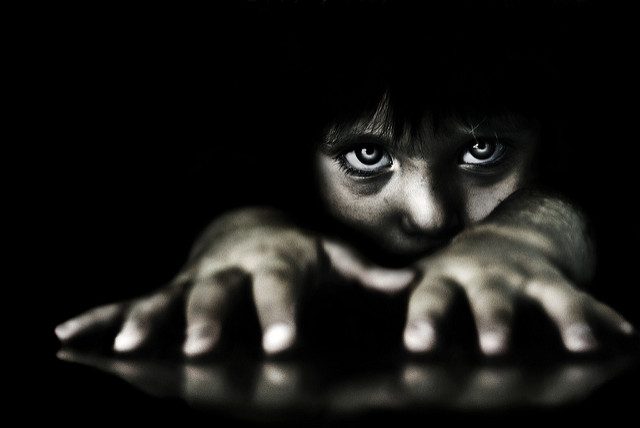 The primary impediment to innovation is fear, and the prime directive of any innovation system should be to drive out fear.
A culture of accountability, implemented poorly, can inject fear and deter innovation.  When the team is accountable to deliver on a project but are constrained to a fixed scope, a fixed launch date and resources, they will be afraid.  Because they know that innovation requires new work and new work is inherently unpredictable, they rightly recognize the triple accountability – time, scope and resources – cannot be met.  From the very first day of the project, they know they cannot be successful and are afraid of the consequences.
A culture of accountability can be adapted to innovation to reduce fear.  Here's one way. Keep the team small and keep them dedicated to a single innovation project. No resource sharing, no swapping and no double counting. Create tight time blocks with clear work objectives, where the team reports back on a fixed pitch (weekly, monthly). But make it clear that they can flex on scope and level of completeness.  They should try to do all the work within the time constraints but they must know that it's expected the scope will narrow or shift and the level of completeness will be governed by the time constraint.  Tell them you believe in them and you trust them to do their best, then praise their good judgement at the review meeting at the end of the time block.
Innovation is about solving new problems, yet fear blocks teams from trying new things. Teams like to solve problems that are familiar because they have seen previous teams judged negatively for missing deadlines. Here's the logic – we'd rather add too little novelty than be late.  The team would love to solve new problems but their afraid, based on past projects, that they'll be chastised for missing a completion date that's disrespectful of the work content and level of novelty.  If you want the team to solve new problems, give them the tools, time, training and a teacher so they can select different problems and solve them differently. Simply put – create the causes and conditions for fear to quietly slink away so innovation will flow.
Fear is the most powerful inhibitor. But before we can lessen the team's fear we've got to recognize the causes and conditions that create it. Fear's job is to keep us safe, to keep us away from situations that have been risky or dangerous.  To do this, our bodies create deep memories of those dangerous or scary situations and creates fear when it recognizes similarities between the current situation and past dangerous situations.  In that way, less fear is created if the current situation feels differently from situations of the past where people were judged negatively.
To understand the causes and conditions that create fear, look back at previous projects.  Make a list of the projects where project members were judged negatively for things outside their control such as: arbitrary launch dates not bound by the work content, high risk levels driven by unjustifiable specifications, insufficient resources, inadequate tools, poor training and no teacher.  And make a list of projects where team members were praised.  For the projects that praised, write down attributes of those projects (e.g., high reuse, low technical risk) and their outcomes (e.g., on time, on cost).  To reduce fear, the project team will bend new projects toward those attributes and outcomes. Do the same for projects that judged negatively for things outside the project teams' control. To reduce fear, the future project teams will bend away from those attributes and outcomes.
Now the difficult parts.  As a leader, it's time to look inside.  Make a list of your behaviors that set (or contributed to) causes and conditions that made it easy for the project team to be judged negatively for the wrong reasons.  And then make a list of your new behaviors that will create future causes and conditions where people aren't afraid to solve new problems in new ways.
Image credit — andrea floris

Your company believes everything should always go as planned.
You still have to do your regular job.
The project's completion date is disrespectful of the work content.
Your company doesn't recognize the difference between complex and complicated.
The team is not given the tools, training, time and a teacher.
You're asked to generate 500 ideas but you're afraid no one will do anything with them.
You're afraid to make a mistake.
You're afraid you'll be judged negatively.
You're afraid to share unpleasant facts.
You're afraid the status quo will be allowed to squash the new ideas, again.
You're afraid the company's proven recipe for success will stifle new thinking.
You're afraid the project team will be staffed with a patchwork of part time resources.
You're afraid you'll have to compete for funding against the existing business units.
You're afraid to build a functional prototype because the value proposition is poorly defined.
Project decisions are consensus-based.
Your company has been super profitable for a long time.
The project team does not believe in the project.
Image credit Vera & Gene-Christophe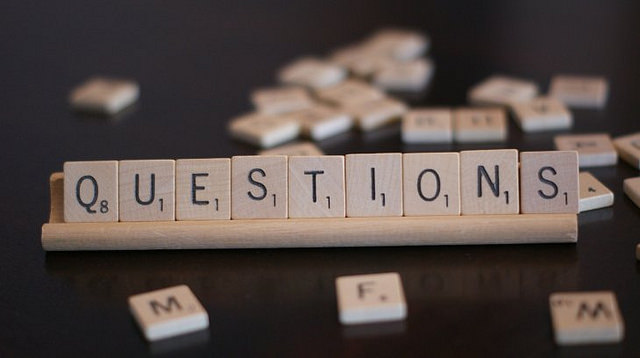 In business you've got to do two things: choose what to do and choose how to do it well.  I'm not sure which is more important, but I am sure there's far more written on how to do things well and far less clarity around how to choose what to do.
Choosing what to do starts with understanding what's being done now.  For technology, it's defining the state-of-the-art. For the business model, it's how the leading companies are interacting with customers and which functions they are outsourcing and which they are doing themselves. In neither case does what's being done define your new recipe, but in both cases it's the first step to figuring how you'll differentiate over the competition.
Every observation of the state-of-the-art technologies and latest business models is a snapshot in time.  You know what's happening at this instant, but you don't know what things will look like in two years when you launch. And that's not good enough. You've got to know the improvement trajectories; you've got to know if those trajectories will still hold true when you'll launch your offering; and, if they're out of gas, you've got to figure out the new improvement areas and their trajectories.
You've got to differentiate over the in-the-future competition who will constantly improve over the next two years, not the in-the-moment competition you see today.
For technology, first look at the competitions' websites. For their latest product or service, figure out what they're proud of, what they brag about, what line of goodness it offers.  For example, is it faster, smaller, lighter, more powerful or less expensive?  Then, look at the product it replaced and what it offered. If the old was faster than the one it replaced and the newest one was faster still, their next one will try to be faster.  But if the old one was faster than the one it replaced and the newest one is proud of something else, it's likely they'll try to give the next one more of that same something else.
And the rate of improvement gives another clue.  If the improvement is decreasing over time (old product to new product), it's likely the next one will improve on a new line of goodness.  If it's still accelerating, expect more of what they did last time.  Use the slope to estimate the magnitude of improvement two years from now.  That's what you've got to be better than.
And with business models, make a Wardley Map.  On the map, place the elements of the business ecosystem (I hate that word) and connect the elements that interact with each other.  And now the tricky part.  Move to the right the mature elements (e.g., electrical power grid), move to the middle the immature elements (things that are clunky and you have to make yourself) and move to the middle the parts you can buy from others (products).  There's a north-south element to the maps, but that's for another time.
The business model is defined by which elements the company does itself, which it buys from others and which new ones they create in their labs.  So, make a model for each competitor.  You'll be able to see their business model visually.
Now, which elements to work on?  Buy the ones you can buy (middle), improve the immature ones on the far left so they move toward the central region (product) and disrupt the lazy utilities (on the right) with some crazy technology development and create something new on the far left (get something running in the lab).
Choosing what to work on starts with Observation of what's going on now. Then, that information is Oriented with analysis, synthesis and diverse perspective.  Then, using the best frameworks you know, a Decision is made.  And then, and only then, can you Act.
And there you have it.  The makings of an OODA loop-based methodology for choosing what to do.
For a great podcast on John Boyd, the father of the OODA loop, try this one.
And for the deepest dive on OODA (don't start with this one) see Osinga – Science, Strategy and War.