Archive for the 'Top Line Growth' Category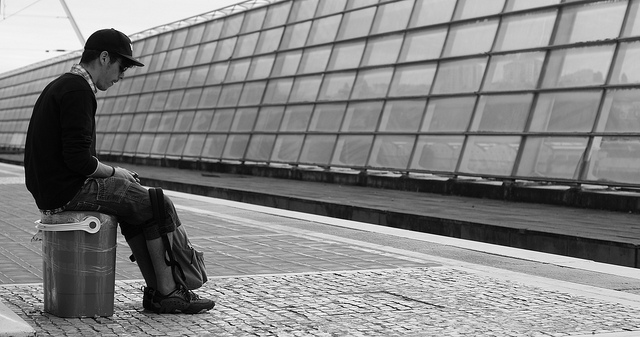 When you're looking to make progress, the single most important skill is to see waiting as waiting.
The first place to look for waiting is the queue in front of a shared resource.  Like taking a number at the deli, you queue up behind the work that got there first and your work waits its turn. And when the situation turns bad, prioritization meeting spring up to argue about the importance of one bit of work over another.  Those meetings are a sure-fire sign of ineffectiveness.  When these meetings spring up, it's time to increase capacity of the shared resource to stop waiting and start making progress.
Another place to look for waiting is the process to schedule a meeting with high-level leaders.  Their schedules are so full (efficiency over effectiveness) the next open meeting slot is next month. Let me translate – "As a senior leader and decision maker, I want you to delay the business-critical project until I carve out an hour so you can get me up to speed and I can tell you what to do." The best project managers don't wait.  They schedule the meeting three weeks from now, make progress like their hair is on fire and provide a status update when the meeting finally happens. And the smartest leaders thank the project managers for using their discretion and good judgment.
A variant of the wait-for-the-most-important-leader theme is the never-ending-series-of-meetings-where-no-decisions-are-made scenario. The classic example of this unhealthy lifestyle is where a meeting to make a decision spawns a never-ending series of weekly meetings with 12 or more regular attendees where the initial agenda of making a decision death spirals into an ever-changing, and ultimately disappearing agenda.  Everyone keeps meeting, but no one remembers why. And the decision is never made. The saddest part is that no one remembers that project is blocked by the non-decision.
The first place to look for waiting is the queue in front of a shared resource.  Like taking a number at the deli, you line up behind the work that got there first and your work waits its turn. And when the situation turns bad, prioritization meeting spring up to argue about the importance of one bit of work over another.  Those meetings are a sure-fire sign of ineffectiveness.  It's time to increase capacity of the shared resource to stop waiting and start making progress.
And the deadliest waiting is the waiting that we no longer see as waiting.  The best example of this crippling non-waiting waiting is when we cannot work the critical path and, instead, we work on a task of secondary importance. We kid ourselves into thinking we're improving efficiency when, in fact, we're masking the waiting and enabling the poor decision making that starved the project of the resources it needs to work the critical path. Whether you work a non-critical path task or not, when you can't work the critical path for a week, you delay project completion by a week.  That's a rule.
Instead of spending energy working a non-critical path task, it's better for everyone if you do nothing.  Sit at your desk and play solitaire on your computer or surf the web. Do whatever it takes for your leader to recognize you're not making progress.  And when your leader tries to chastise you, tell them to do their job and give you what you need to work the critical path.
There's two types of work – value-added work and non-value-added work. Value-added work happens when you complete a task on the critical path. Non-value-added work happens when you wait, when you do work that's not on the critical path, when you get ready to do work and when you clean up after doing work.  In most processes, the ratio of non-value-added  to value-added work is 20:1 to 200:1.  Meaning, for every hour of value-added work there are twenty to two hundred hours of non-value-added work.
If you want to make progress, don't improve how you do your value-added work. Instead, identify the non-value-added work you can stop and stop it. In that way, without changing how you do an hour long value-added task, you can eliminate twenty to two hundred hours wasted effort.
Here's the three-pronged approach for making progress:
Prong one – eliminate waiting. Prong two – eliminate waiting.  Prong three – eliminate waiting.
Image credit João Lavinha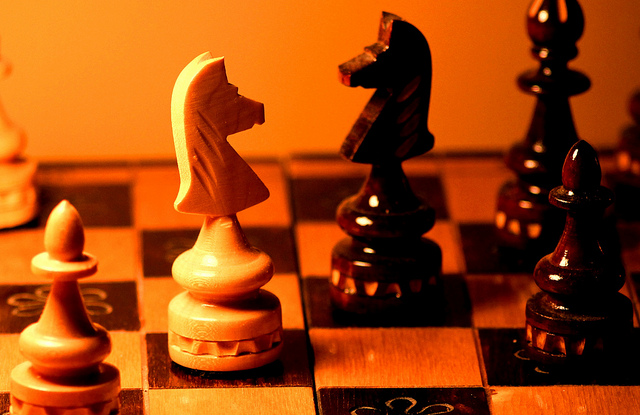 The holy grail of Additive Manufacturing (AM) is high volume manufacturing.  And the reason is profit. Here's the governing equation:
(Price – Cost) x Volume = Profit
The idea is to sell products for more than the cost to make them and sell a lot of them.  It's an intoxicatingly simple proposition. And as long as you look only at the volume – the number of products sold per year – life is good. Just sell more and profits increase.  But for a couple reasons, it's not that simple. First, volume is a result. Customers buy products only when those products deliver goodness at a reasonable price.  And second, volume delivers profit only when the cost is less than the price.  And there's the rub with AM.
Here's a rule – as volume increases, the cost of AM is increasingly higher than traditional manufacturing. This is doubly bad news for AM. Not only is AM more expensive, its profit disadvantage is particularly troubling at high volumes. Here's another rule – if you're looking to AM to reduce the cost of a part, look elsewhere. AM is not a bottom-feeder technology.
If you want to create profits with AM, use it to increase price. Use it to develop products that do more and sell for more.  The magic of AM is that it can create novel shapes that cannot be made with traditional technologies. And these novel shapes can create products with increased function that demand a higher price. For example, AM can create parts with internal features like serpentine cooling channels with fine-scale turbulators to remove more heat and enable smaller products or products that weigh less.  Lighter automobiles get better fuel mileage and customers will pay more. And parts that reduce automobile weight are more valuable.  And real estate under the hood is at a premium, and a smaller part creates room for other parts (more function) or frees up design space for new styling, both of which demand a higher price.
Now, back to cost.  There's one exception to cost rule.  AM can reduce total product cost if it is used to eliminate high cost parts or consolidate multiple parts into a single AM part.  This is difficult to do, but it can be done.  But it takes some non-trivial cost analysis to make the case.  And, because the technology is relatively new, there's some aversion to adopting AM.  An AM conversion can require a lot of testing and a significant cost reduction to take the risk and make the change.
To win with AM, think more function AND consolidation.  More (or new) function to support a higher price (and increase volume) and reduced cost to increase profit per part. Don't do one or the other. Do both. That's what GE did with its AM fuel nozzle in their new aircraft engines. They combined 20 parts into a single unit which weighed 25 percent less than a traditional nozzle and was more than five times as durable. And it reduced fuel consumption (more function, higher price).
AM is well-established in prototyping and becoming more established in low-volume manufacturing.  The holy grail for AM – high volume manufacturing – will become a broad reality as engineers learn how to design products to take advantage of AM's unique ability to make previously un-makeable shapes and learn to design for radical part consolidation.
More function AND radical part consolidation.  Do both.
Image credit – Les Haines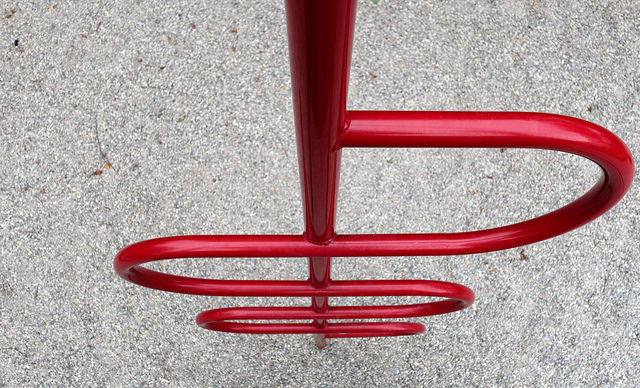 The race for productivity is on. And to take productivity to the next level, set limits.
To reduce the time wasted by email, limit the number of emails a person can send to ten emails per day. Also, eliminate the cc function. If you send a single email to ten people, you're done for the day.  This will radically reduce the time spent writing emails and reduce distraction as fewer emails will arrive. But most importantly, it will help people figure out which information is most important to communicate and create a natural distillation of information. Lastly, limit the number of word in an email to 100. This will shorten the amount of time to read emails and further increase the density of communications.
If that doesn't eliminate enough waste, limit the number of emails a person can read to ten emails per day.  Provide the subject of the email and the sender, but no preview.  Use the subject and sender to decide which emails to read.  And, yes, responding to an email counts against your daily sending quota of ten.  The result is further distillation of communication. People will take more time to decide which emails to read, but they'll become more productive through use of their good judgement.
Limit the number of meetings people can attend to two per day and cap the maximum meeting length to 30 minutes. The attendees can use the meeting agenda, meeting deliverables and decisions made at the meeting to decide which meetings to attend. This will cause the meeting organizers to write tight, compelling agendas and make decisions at meetings. Wasteful meetings will go away and productivity will increase.
To reduce waiting, limit the number of projects a person can work on to a single project.  Set the limit to one. That will force people to chase the information they need instead of waiting. And if they can't get what they need, they must wait. But they must wait conspicuously so it's clear to leaders that their people don't have what they need to get the project done. The conspicuous waiting will help the leaders recognize the problem and take action.  There's a huge productivity gain by preventing people from working on things just to look busy.
Though harsh, these limits won't break the system. But they will have a magical influence on productivity. I'm not sure ten is the right number of emails or two is the right number of meetings, but you get the idea – set limits.  And it's certainly possible to code these limits into your email system and meeting planning system.
Not only will productivity improve, happiness will improve because people will waste less time and get to use their judgement.
Everyone knows the systems are broken. Why not give people the limits they need and make the productivity improvements they crave?
Image credit –  XoMEoX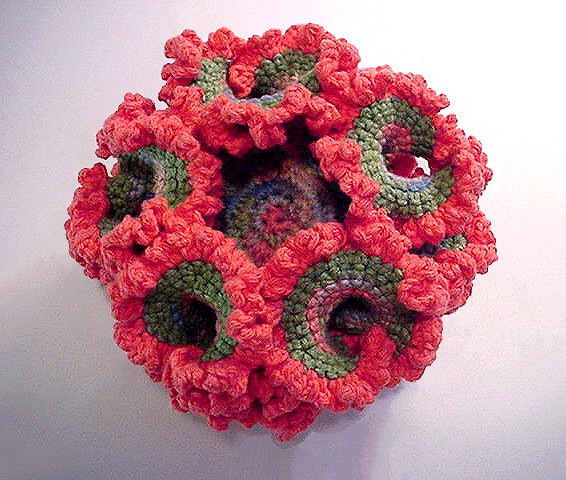 Additive Manufacturing (AM) is technology/product space with ever-increasing performance and an ever-increasing collection of products. There are many different physical principles used to add material and there are a range of part sizes that can be made ranging from micrometers to tens of meters.  And there is an ever-increasing collection of materials that can be deposited from water soluble plastics to exotic metals to specialty ceramics.
But AM tools and technologies don't deliver value on their own.  In order to deliver value, companies must deploy AM to solve problems and implement solutions.  But where to start? What to do next? And how do you know when you've arrived?
To help with your AM journey, below a maturity model for AM.  There are eight categories, each with descriptions of increasing levels of maturity.  To start, baseline your company in the eight categories and then, once positioned, look to the higher levels of maturity for suggestions on how to move forward.
For a more refined calibration, a formal on-site assessment is available as well as a facilitated process to create and deploy an AM build-out plan.  For information on on-site assessment and AM deployment, send me a note at mike@shipulski.com.
Execution
Specify AM machine – There a many types of AM machines. Learn to choose the right machine.
Justify AM machine – Define the problem to be solved and the benefit of solving it.
Budget for AM machine – Find a budget and create a line item.
Pay for machine –  Choose the supplier and payment method – buy it, rent to own, credit card.
Install machine – Choose location, provide necessary inputs and connectivity
Create shapes/add material – Choose the right CAD system for the job, make the parts.
Create support/service systems – Administer the job queue, change the consumables, maintenance.
Security – Create a system for CAD files and part files to move securely throughout the organization.
Standardize – Once the first machines are installed, converge on a small set of standard machines.
Teach/Train – Create training material for running AM machine and creating shapes.
Solution
Copy/Replace – Download a shape from the web and make a copy or replace a broken part.
Adapt/Improve – Add a new feature or function, change color, improve performance.
Create/Learn – Create something new, show your team, show your customers.
Sell Products/Services – Sell high volume AM-produced products for a profit. (Stretch goal.)
Volume
Make one part – Make one part and be done with it.
Make five parts – Make a small number of parts and learn support material is a challenge.
Make fifty parts – Make more than a handful of parts. Filament runs out, machines clog and jam.
Make parts with a complete manufacturing system – This topic deserves a post all its own.
Complexity
Make a single piece – Make one part.
Make a multi-part assembly – Make multiple parts and fasten them together.
Make a building block assembly – Make blocks that join to form an assembly larger than the build area.
Consolidate – Redesign an assembly to consolidate multiple parts into fewer.
Simplify – Redesign the consolidated assembly to eliminate features and simplify it.
Material
Plastic – Low temperature plastic, multicolor plastics, high performance plastics.
Metal – Low melting temperature with low conductivity, higher melting temps, higher conductivity
Ceramics – common materials with standard binders, crazy materials with crazy binders.
Hybrid – multiple types of plastics in a single part, multiple metals in one part, custom metal alloy.
Incompatible materials – Think oil and water.
Scale
50 mm – Not too large and not too small. Fits the build area of medium-sized machine.
500 mm – Larger than the build area of medium-sized machine.
5 m – Requires a large machine or joining multiple parts in a building block way.
0.5 mm – Tiny parts, tiny machines, superior motion control and material control.
Organizational Breadth
Individuals – Early adopters operate in isolation.
Teams – Teams of early adopters gang together and spread the word.
Functions – Functional groups band together to advance their trade.
Supply Chain – Suppliers and customers work together to solve joint problems.
Business Units – Whole business units spread AM throughout the body of their work.
Company – Whole company adopts AM and deploys it broadly.
Strategic Importance
Novelty – Early adopters think it's cool and learn what AM can do.
Point Solution – AM solves an important problem.
Speed – AM speeds up the work.
Profitability – AM improves profitability.
Initiative – AM becomes an initiative and benefits are broadly multiplied.
Competitive Advantage – AM generates growth and delivers on Vital Business Objectives (VBOs).
Image credit – Cheryl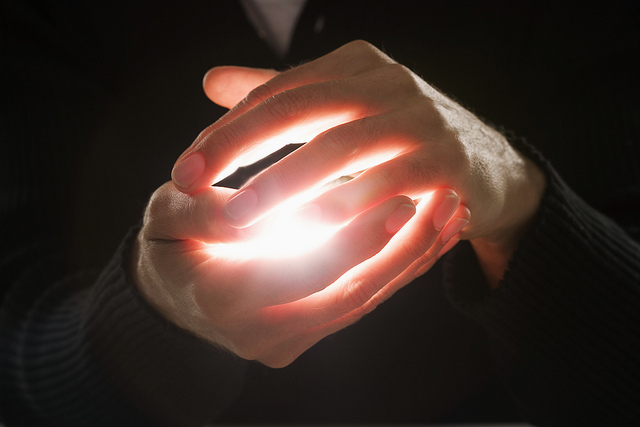 Recreational athletes train because they enjoy the activity and they compete so they can tell themselves (and their friends) stories about the race. Their training routines are discretionary and their finish times are all about bragging rights. Professional athletes train because it's their job. Their training is unpleasant, stressful and ritualistic. And it's not optional. And their performance defines their livelihood. A slow finish time negatively impacts their career. With innovation, you have a choice – do you want to do it like a recreational athlete or like a professional? Do you want to do it like it's discretionary or like your livelihood depends on it?
Like with the professional athlete, with innovation what worked last time is no longer good enough.  Innovation demands we perform outside our comfort zone.
Goals/Objectives are the key to performing out of our comfort zone. And to bust through intellectual inertia, one of the most common business objectives is a goal to grow revenue. "Grow the top line" is the motto of the professional innovator.
To deliver on performance goals, coaches give Strategic Guidance to the professional athlete, and it's the same for company leaders – it's their responsibility to guide the innovation approach. The innovation teams must know if their work should focus on a new business model, a new service or a new product. And to increase the bang for the buck, an Industry-First approach is recommended, where creation of new customer value is focused within a single industry. This narrows the scope and tightens up the work. The idea is to solve a problem for an industry and sell to the whole of it.  And to tighten things more, a Flagship Customer is defined with whom a direct partnership can be developed.  Two attributes of a Flagship Customer – big enough to create significant sales growth and powerful enough to pull the industry in its wake.
It's the responsibility of the sales team to identify the Flagship Customer and broker the first meeting.  At the meeting, a Customer-Forward approach is proposed, where a diverse team visits the customer and dives into the details of their Goals/Objectives, their work and their problems. The objective is to discover new customer outcomes and create a plan to satisfy them.  The Discovery Burst Event (DBE) is the mechanism to do the work  It's a week-long event where marketing, sales, engineering, manufacturing and technical services perform structured interviews to get to the root of the customer's problems AND, in a Go-To-The-Work way, walk their processes and use their eyeballs to discover solutions to problems the customer didn't know they had.  The DBE culminates with a report out to leaders of the Flagship Company where new customer outcome statements are defined along with a plan to assess the opportunities (impact/effort) and come back with proposals to satisfy the most important outcome statements.
After the DBE, the team returns home and evaluates and prioritizes the opportunities.  As soon as possible, the prioritization decisions are presented to the Flagship Customer along with project plans to create novel solutions.  In a tactical sense, there are new opportunities to sell existing products and services.  And in a strategic sense, there are opportunities to create new business models, new services and new products to reinvent the industry.
In the short term, sales of existing products increase radically.  And in the longer term, where new solutions must be created, the Innovation Burst Event (IBE) process is used to quickly create new concepts and review them with the customer in a timely way. And because the new concepts solve validated customer problems, by definition the new concepts will be valued by the customer. In a Customer-Forward way, the new concepts created by the IBE are driven by the customer's business objectives and their problems.
This Full Circle approach to innovation pushes everyone out of their comfort zones to help them become professional innovators. Company leadership must stick out their necks and give strategic guidance, sales teams must move to a trusted advisor role, engineering and marketing teams must learn to listen to (and value) the customer's perspective, and new ways of working – the Discovery Burst Event (DBE) and Innovation Burst Event (IBE) – must be embraced.  But that's what it takes to become professional innovators.
Innovation isn't a recreational sport, and it's time to behave that way.
Image credit – Lwp Kommunikáció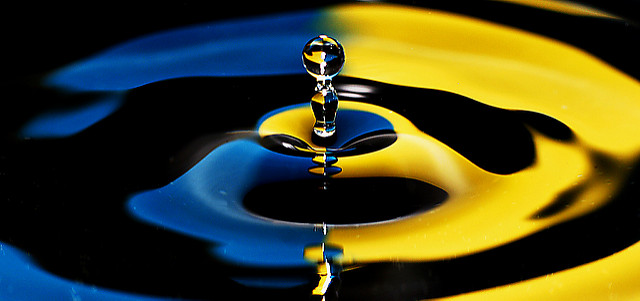 Innovation is difficult because it demands new work. But, at a more basic level, it's difficult because it requires an admission that the way you've done things is no longer viable. And, without public admission the old way won't carry the day, innovation cannot move forward. After the admission there's no innovation, but it's one step closer.
After a public admission things must change, a cultural shift must happen for innovation to take hold. And for that, new governance processes are put in place, new processes are created to set new directions and new mechanisms are established to make sure the new work gets done.  Those high-level processes are good, but at a more basic level, the objectives of those process areto choose new projects, manage new projects and allocate resources differently. That's all that's needed to start innovation work.
But how to choose projects to move the company toward innovation? What are the decision criteria? What is the system to collect the data needed for the decisions? All these questions must be answered and the answers are unique to each company. But for every company, everything starts with a top line growth objective, which narrows to an approach based on an industry, geography or product line, which then further necks down to a new set of projects. Still no innovation, but there are new projects to work on.
The objective of the new projects is to deliver new usefulness to the customer, which requires new technologies, new products and, possibly, new business models. And with all this newness comes increased uncertainty, and that's the rub. The new uncertainty requires a different approach to project management, where the main focus moves from execution of standard tasks to fast learning loops. Still no innovation, but there's recognition the projects must be run differently.
Resources must be allocated to new projects. To free up resources for the innovation work, traditional projects must be stopped so their resources can flow to the innovation work. (Innovation work cannot wait to hire a new set of innovation resources.)  Stopping existing projects, especially pet projects, is a major organizational stumbling block, but can be overcome with a good process. And once resources are allocated to new projects, to make sure the resources remain allocated, a separate budget is created for the innovation work. (There's no other way.) Still no innovation, but there are people to do the innovation work.
The only thing left to do is the hardest part – to start the innovation work itself. And to start, I recommend the IBE (Innovation Burst Event). The IBE starts with a customer need that is translated into a set of design challenges which are solved by a cross-functional team.  In a two-day IBE, several novel concepts are created, each with a one page plan that defines next steps.  At the report-out at the end of the second day, the leaders responsible for allocating the commercialization resources review the concepts and plans and decide on next steps. After the first IBE, innovation has started.
There's a lot of work to help the organization understand why innovation must be done. And there's a lot of work to get the organization ready to do innovation. Old habits must be changed and old recipes must be abandoned. And once the battle for hearts and minds is won, there's an equal amount of work to teach the organization how to do the new innovation work.
It's important for the organization to understand why innovation is needed, but no customer value is delivered and no increased sales are booked until the organization delivers a commercialized solution.
Some companies start innovation work without doing the work to help the organization understand why innovation work is needed. And some companies do a great job of communicating the need for innovation and putting in place the governance processes, but fail to train the organization on how to do the innovation work.
Truth is, you've got to do both. If you spend time to convince the organization why innovation is important, why not get some return from your investment and teach them how to do the work? And if you train the organization how to do innovation work, why not develop the up-front why so everyone rallies behind the work?
Why isn't enough and how isn't enough. Don't do one without the other.
Image credit — Sam Ryan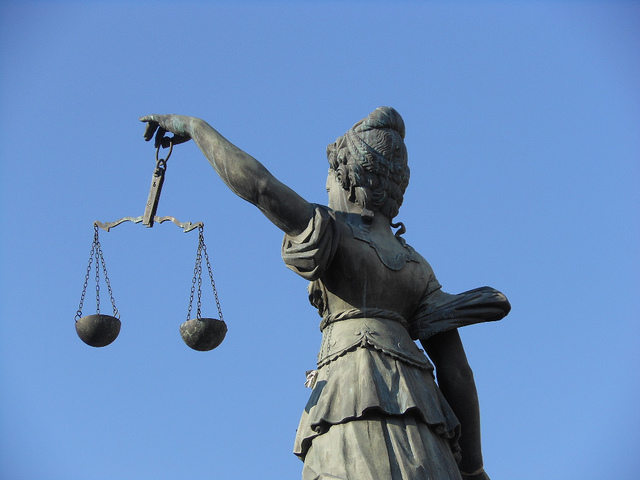 It's not the tools. Innovation is not hampered by a lack of tools (See The Innovator's Toolkit for 50 great ones.), it's hampered because people don't know how to start.  And it's hampered because people don't know how to choose the right tool for the job. How to start? It depends. If you have a technology and no market there are a set of tools to learn if there's a market. Which tool is best? It depends on the context and learning objective. If you have a market and no technology there's a different set of tools.  Which tool is best?  You guessed it.  It depends on the work. And the antidote for 'it depends' is good judgement.
It's not the process.  There are at least several hundred documented innovation processes. Which one is best? There isn't a best one – there can be no best practice (or process) for work that hasn't been done before. So how to choose among the good practices? It depends on the culture, depends on the resources, depends on company strengths. Really, it depends on good judgment exercised by the project leader and the people that do the work.  Seasoned project leaders know the process is different every time because the context and work are different every time. And they do the work differently every time, even as standard work is thrust on them. With new work, good judgement eats standardization for lunch.
It's not the organizational structure. Innovation is not limited by a lack of novel organizational structures. (For some of the best thinking, see Ralph Ohr's writing.) For any and all organizational structures, innovation effectiveness is limited by people's ability to ride the waves and swim against the organizational cross currents. In that way, innovation effectiveness is governed by their organizational good judgement.
Truth is, things have changed. Gone are the rigid, static processes. Gone are the fixed set of tools. Gone are the black-and-white, do-this-then-do-that prescriptive recipes. Going forward, static must become dynamic and rigid must become fluid. One-size-fits-all must evolve into adaptable. But, fortunately, gone are the illusions that the dominant player is too big to fail. And gone are the blinders that blocked us from taking the upstarts seriously.
This blog post was inspired by a recent blog post by Paul Hobcraft, a friend and grounded innovation professional. For a deeper perspective on the ever-increasing complexity and dynamic nature of innovation, his post is worth the read.
After I read Paul's post, we talked about the import role judgement plays in innovation.  Though good judgement is not usually called out as an important factor that governs innovation effectiveness, we think it's vitally important. And, as the pressure increases to deliver tangible innovation results, its importance will increase.
Some open questions on judgement: How to help people use their judgement more effectively? How to help them use it sooner? How to judge if someone has the right level of good judgement?
Image credit – Michael Coghlan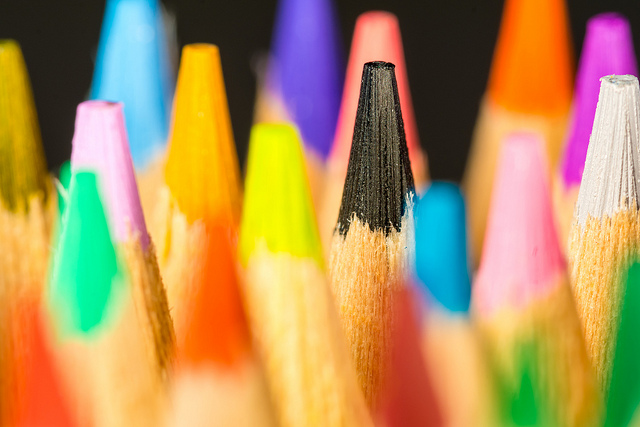 What would you do if:
You had to push through your fear of being judged?
You had to break some rules to get an idea off the ground?
You had a concept that would displace your most successful product?
Your colleague tried to scuttle your best idea?
You knew it was time to stop judging yourself negatively?
Your colleague asked you to help with a hair-brained idea?
You were asked to facilitate a session to create new concepts, but no one could explain what would happen after the concepts were created?
You weren't afraid your prototype would be a success?
You thought you knew what the customer wanted, but didn't have the data to prove it?
You were asked to create patentable concepts you knew would never be commercialized?
Your prototype threatened the status quo?
You were asked to facilitate a session to create new concepts and told how to do it?
You were told "No."
You saw a young employee struggling with a new concept?
You were blocking yourself from starting the right work?
You thought your idea had merit, but you needed help testing it in the market?
You were asked to follow a standard process but you knew there wasn't one?
You were asked to come up with new concepts though there were five excellent concepts gathering dust?
You were told there was no market for your new-to-world prototype?
You had to bolster your self-confidence to believe wholeheartedly in your idea?
There is a name for what you would do. It's called innovation.
image credit – UnknownNet Photography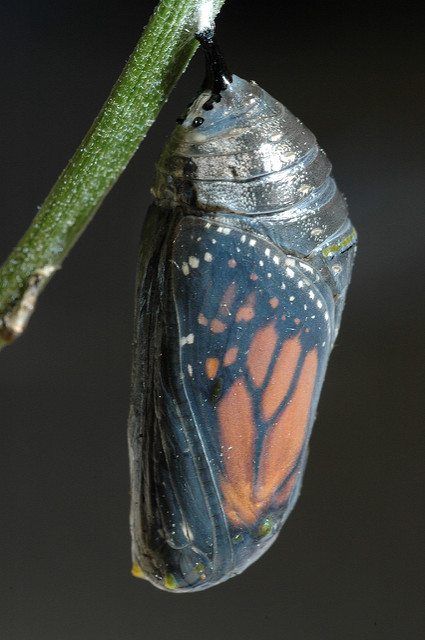 There's a huge amount of energy required to help an organization do new work.
At every turn the antibodies of the organization reject new ideas.  And it's no surprise.  The organization was created to do more of what it did last time.  Once there's success the organization forms structures to make sure it happens again.  Resources migrate to the successful work and walls form around them to prevent doing yet-to-be-successful work. This all makes sense while the top line is growing faster than the artificially set growth goal.  More resources applied to the successful leads to a steeper growth rate.  Plenty of work and plenty of profit.  No need for new ideas.  Everyone's happy.
When growth rate of the successful company slows below arbitrary goal, the organization is slow to recognize it and slower to acknowledge it and even slower to assign true root cause.  Instead, the organization doubles down on what it knows.  More resources are applied, efficiency improvements are put in place, and clearer metrics are put in place to improve accountability.  Everyone works harder and works more hours and the growth rate increases a bit.  Success.  Except the success was too costly.  Though total success increased (growth), success per dollar actually decreased.  Still no need for new ideas.  Everyone's happy, but more tired.
And then growth turns to contraction. With no more resources move to the successful work, accountability measures increase to unreasonable levels and people work beyond their level of effectiveness. But this time growth doesn't come.  And because people are too focused on doing more of what used to work, new ideas are rejected.  When a new idea is proposed, it goes something like this "We don't need new ideas, we need growth.  Now, get out of my way.  I'm too busy for your heretical ideas."  There's no growth and no tolerance for new ideas.  No one is happy.
And then a new idea that had been flying under the radar generates a little growth.  Not a lot, but enough to get noticed.  And when the old antibodies recognize the new ideas and try to reject it, they cannot.  It's too late.  The new idea has developed a protective layer of growth and has become a resistant strain.  One new idea has been tolerated. Most are unhappy because there's only one small pocket of growth and a few are happy because there's one small pocket of growth.
It's difficult to get the first new idea to become successful, but it's worth the effort.  Successful new ideas help each other and multiply.  The first one breaks trail for the second one and the second one bolsters the third.  And as these new ideas become more successful something special happens.  Where they were resistant to the antibodies they become stronger than the antibodies and eat them.
Growth starts to grow and success builds on success.  And the cycle begins again.
Image credit – johnmccombs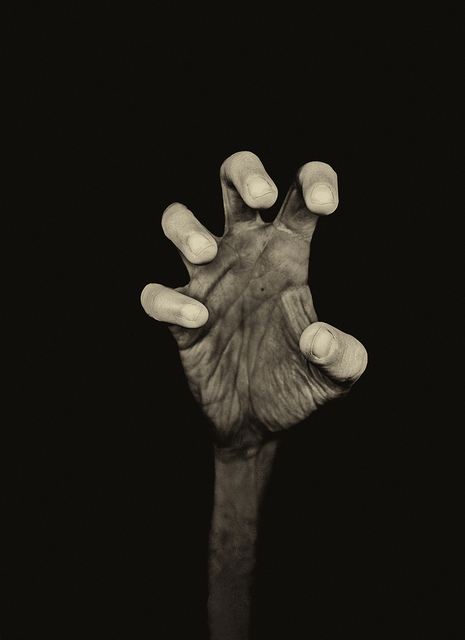 The past has past, never to come again.  But if you tell yourself old stories the past is still with you.  If you hold onto your past it colors what you see, shapes what you think and silently governs what you do.  Not skillful, not helpful.  Old stories are old because things have changed.  The old plays won't work. The rules are different, the players are different, the situation is different.  And you are different, unless you hold onto the past.
As a tactic we hold onto the past because of aversion to what's going on around us. Like an ostrich we bury our head in the sands of the past to protect ourselves from unpleasant weather buffeting us in the now.  But there's no protection. Grasping tightly to the past does nothing more than stop us in our tracks.
If you grasp too tightly to tired technology it's game over.  And it's the same with your tired business model – grasp too tightly and get run through by an upstart.  But for someone who wants to make a meaningful difference, what are the two things that are sacred? The successful technology and successful business model.
It's difficult for an organization to decide if the successful technology should be reused or replaced.  The easy decision is to reuse it.  New products come faster, fewer resources are needed because the hard engineering work has been done and the technical and execution risks are lower.  The difficult decision is to scrap the old and develop the new.  The smart decision is to do both.  Launch products with the old technology while working feverishly to obsolete it.  These days the half-life of technology is short.  It's always the right time to develop new technology.
The business model is even more difficult to scrap. It cuts across every team and every function.  It's how the company did its work.  It's how the company made its name. It's how the company made its money.  It's how families paid their mortgages.  It's grasping to the past success of the business model that makes it almost impossible to obsolete.
People grasp onto the past for protection and companies are nothing more than a loosely connected network of people systems.  And these people systems have a shared past and a good memory.  It's no wonder why old technologies and business models stick around longer than they should.
To let go of the past people must see things as they are.  That's a slow process that starts with a clear-eyed assessment today's landscapes. Make maps of the worldwide competitive landscape, intellectual property, worldwide regulatory legislation, emergent technologies (search YouTube) and the sea of crazy business models enabled by the cloud.
The best time to start the landscape analyses was two years ago, but the next best time to start is right now.  Don't wait.
Image credit – John Fife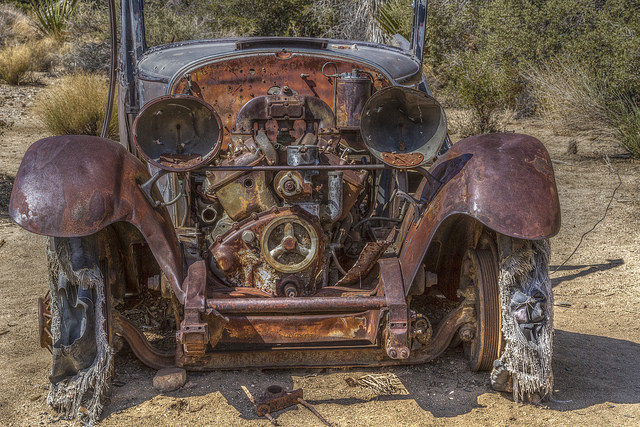 One of the biggest mistakes I know is to get too little done by trying to do too much.
In high school we got too comfortable with partial credit. Start the problem the right way, make a few little mistakes and don't actually finish the problem – 50% credit.  With product development, and other real life projects, there's no partial credit.  A project that's 90% done is worth nothing.  All the expense with none of the benefit.  Don't launch, don't sell. No finish, no credit.
But our ill-informed focus on productivity has hobbled us.  Because we think running projects in parallel is highly efficient, we start too many projects.  This glut does nothing more than slow down all the other projects in the pipeline.  It's like we think queuing theory isn't real because we don't understand it.  But to be fair to queuing and our stockholders, queuing theory is real.
Queues are nothing more than a collection of wayward travelers waiting in line for a shared resource.  Wait in line for fast food, you're part of a queue.  Wait in line for a bank teller (a resource,) you're queued up.  Wait in line to board a plane, you're waiting in a queue.  But the name isn't important.  Line or queue, what matters is how long you wait.
Lines are queues and queues are lines, but the math behind them is funky.  From firsthand experience we know longer queues mean longer wait times. And if the cashier isn't all that busy (in queuing language – the utilization of the resource is low) the wait time isn't all that bad and it increases linearly with the number of people (or jobs) in the queue.  When the shared resource (cashier) isn't highly utilized (not all that busy), add a few more shoppers per hour and wait times increase proportionately. But, and this is a big but, if the resource busy more than 80% of the time, increasing the number of shoppers increases the wait time astronomically (or exponentially.)  When shoppers arrive in front of the cashier just a bit more often, wait times can double or triple or more.
For wait times, the math of queueing theory says one plus one equals two and one plus one plus one equals seven.  Wait times increase linearly right up until they explode.  And when wait times explode, projects screech to a halt.  And because there's no partial credit, it's a parking lot of projects without any of the profit.  And what's the worst thing to do when projects aren't finishing quickly enough?  Start more projects.  And what do we do when projects aren't launching quickly enough?  Start more projects.
When there's no partial credit, instead of efficiency it's better to focus on effectiveness.  Instead of counting the number of projects running in parallel (efficiency,) count the number of projects that have finished (effectiveness.)  To keep wait times reasonable, fiercely limit the amount of projects in the system.  And there's a simple way to do that.  Figure out the sweet spot for your system, say, three projects in parallel, and create three project "tickets." Give one ticket to the three active projects and when the project finishes, the project ticket gets assigned to the next project so it can start.  No project can start without a ticket.  No ticket, no project.
This simple ticket system caps the projects, or work in process (WIP,) so shared resources are utilized below 80% and wait times are low. Projects will sprint through their milestones and finish faster than ever.
By starting fewer projects you'll finish more.  Stop starting and start finishing.
Image credit – Fred Moore