Archive for the 'Trust' Category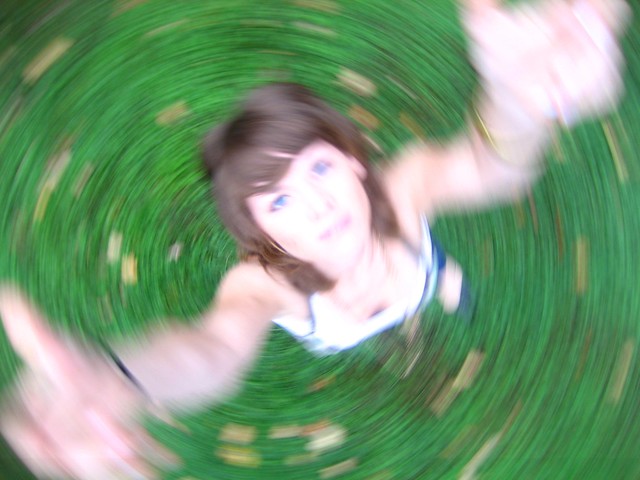 If you have the data that says the market for the new concept is big enough, you waited too long.
If you require the data that verifies the market is big enough before pursuing new concepts, you'll never pursue them.
If you're afraid to trust the judgement of your best technologists, you'll never build the traction needed to launch new concepts.
If you will sell the new concept to the same old customers, don't bother. You already sold them all the important new concepts. The returns have already diminished.
If you must sell the new concept to new customers, it could create a whole new business for you.
If you ask your successful business units to create and commercialize new concepts, they'll launch what they did last time and declare it a new concept.
If you leave it to your successful business units to decide if it's right to commercialize a new concept created by someone else, they won't.
If a new concept is so significant that it will dwarf the most successful business unit, the most successful business unit will scuttle it.
If the new concept is so significant it warrants a whole new business unit, you won't make the investment because the sales of the yet-to-be-launched concept are yet to be realized.
If you can't justify the investment to commercialize a new concept because there are no sales of the yet-to-be-launched concept, you don't understand that sales come only after you launch. But, you're not alone.
If a new concept makes perfect sense, you would have commercialized it years ago.
If the new concept isn't ridiculed by the Status Quo, do something else.
If the new concept hasn't failed three times, it's not a worthwhile concept.
If you think the new concept will be used as you intend, think again.
If you're sure a new concept will be a flop, you shouldn't be. Same goes for the ones you're sure will be successful.
If you're afraid to trust your judgement, you aren't the right person to commercialize new concepts.
And if you're not willing to put your reputation on the line, let someone else commercialize the new concept.
Image credit – Melissa O'Donohue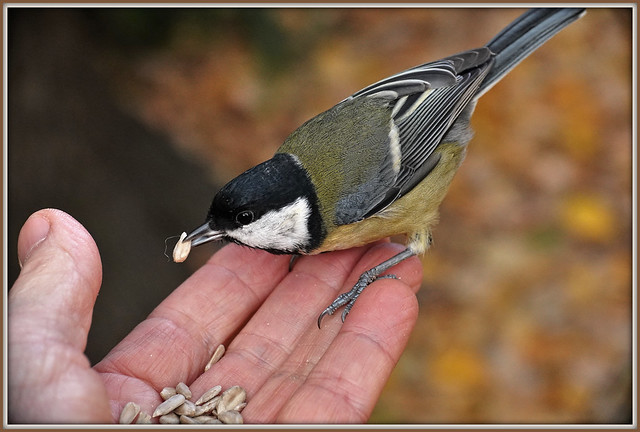 I stand by my statement that trust is the most important element in business (see The Trust Network.)
The Trust Network are the group of people who get the work done. They don't do the work to get promoted, they just do the work because they like doing the work. They don't take others' credit (they're not striving,) they just do the work. And they help each other do the work because, well, it's the right thing to do.
Sometimes, they use their judgement to protect the company from bad ideas. But to be clear, they don't protect the Status Quo. They use their good judgement to decide if a new idea has merit, and if it doesn't, they try to shape it. And if they can't shape it, they block it.  Their judgement is good because their mutual trust allows them to talk openly and honestly and listen to each other. And through the process, they come to a decision and act on it.
But there's another side to the Trust Network.  They also bring new ideas to the company.
Trying new things is scary, but the Trust Network makes it safe. When someone has a good idea, the Network positively reinforces the goodness of the idea and recommends a small experiment. And when one installment of positivity doesn't carry the day, the Trust Network comes together to create the additional positivity need to grow the idea into an experiment.
To make it safe, the Trust Network knows to keep the experiment small.  If the small experiment doesn't go as planned, they know there will be no negative consequences. And if the experiment's results do attract attention, they dismiss the negativity of failure and talk about the positivity of learning. And if there is no money to run the experiment, they scare it up. They don't stop until the experiment is completed.
But the real power of the Trust Network shows its hand after the successful experiment. The toughest part of innovation is the "now what" part, where successful experiments go to die. Since no one thought through what must happen to convert the successful experiment to a successful product, the follow-on actions are undefined and unbudgeted and the validated idea dies. But the Trust Network knows all this, so they help the experimenter define the "then what" activities before the experiment is run.  That way, the resources are ready and waiting when the experiment is a success.  The follow-on activities happen as planned.
The Trust Network always reminds each other that doing new things is difficult and that it's okay that the outcome of the experiment is unknown. In fact, they go further and tell each other that the outcome of the experiment is unknowable. Regardless of the outcome of the experiment, the Trust Network is there for each other.
To start a Trust Network, find someone you trust and trust them. Support their new ideas, support their experiments and support the follow-on actions.  If they're afraid, tell them to be afraid and run the experiment. If they don't have the resources to run the experiment, find the resources for them. And if they're afraid they won't get credit for all the success, tell them to trust you.
And to grow your Trust Network, find someone else you trust and trust them. And, repeat.
Image credit — Rolf Dietrich Brecher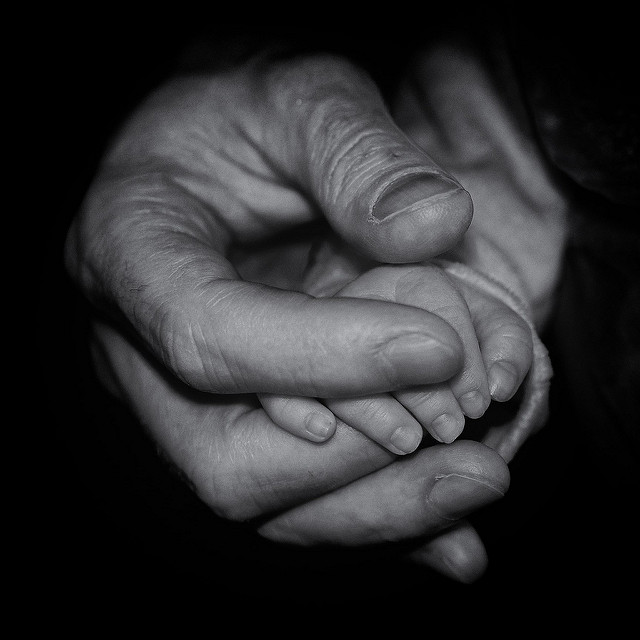 Trust is the most important element in business. It's not organizational authority, it's not alignment, it's not execution, it's not best practices, it's not competitive advantage and it's not intellectual property. It's trust.
Trust is more powerful than the organizational chart.  Don't believe me? Draw the org chart and pretend the person at the top has a stupid idea and they try to push down into the organization. When the top person pushes, the trust network responds to protect the company.  After the unrealistic edict is given, the people on the receiving end (the trust network) get together in secret and hatch a plan to protect the organization from the ill-informed, but well-intentioned edict. Because we trust each other, we openly share our thoughts on why the idea is less than good. We are not afraid to be judged by members of trust network and, certainly, we don't judge other members of the network. And once our truths are shared, the plan starts to take shape.
The trust network knows how things really work because we've worked shoulder-to-shoulder to deliver the most successful new products and technologies in company history. And through our lens of what worked, we figure out how to organize the resistance. And with the plan roughed out, we reach out to our trust network. We hold meetings with people deep in the organization who do the real work and tell them about the plan to protect the company.  You don't know who those people are, but we do.
If you don't know about the trust network, it's because you're not part of it. But, trust me, it's real. We meet right in front of you, but you don't see us. We coordinate in plain sight, but we're invisible. We figure out how things are going to go, but we don't ask you or tell you. And you don't know about us because we don't trust you.
When the trust network is on your side, everything runs smoothly. The right resources flow to the work, the needed support somehow finds the project and, mysteriously, things get done faster than imagined. But when the trust network does not believe in you and your initiative, the wheels fall off. Things that should go smoothly, don't, resources don't flow to the work and, mysteriously, no one knows why.
You can push on the trust network, but you can't break us. You can use your control mechanisms, but we will feign alignment until your attention wanes. And once you're distracted, we'll silently help the company do the right thing. We're more powerful than you because you're striving and we're thriving. We can wait you out because we don't need the next job. And, when the going gets tough, we'll stick together because we trust each other.
Trust is powerful because it must be earned. With years of consistent behavior, where words match actions year-on-year, strong bonds are created. In that way, trust can't be faked. You've either earned it or you haven't. And when you've earned trust, people in the network take you seriously and put their faith in you. And when you haven't earned trust, people in the network are not swayed by your words or your trendy initiative.  We won't tell you we don't believe in you, but we won't believe in you.
The trust network won't invite you to join. The only way in is to behave in ways that make you trustworthy. When you think the company is making a mistake, say it. The trust network likes when your inner thoughts match your outer words. When someone needs help, help them. Don't look for anything in return, just help them. When someone is about to make a mistake, step in and protect them from danger. Don't do it for you, do it for them.  And when someone makes a mistake, take the bullets. Again, do it for them.
After five or ten years of unselfish, trustworthy behavior, you'll find yourself in meetings where the formal agenda isn't really the agenda. In the meeting you'll chart the company's path without the need to ask permission. And you'll be listened to even when your opinion is contrary to the majority. And you'll be surrounded by people that care about you.
Even if you don't believe in the trust network, it's a good idea to behave in a trustworthy way. It's good for you and the company. And when the trust network finally accepts you, you're be doubly happy you behaved in a trustworthy way.
Image credit — manfred majer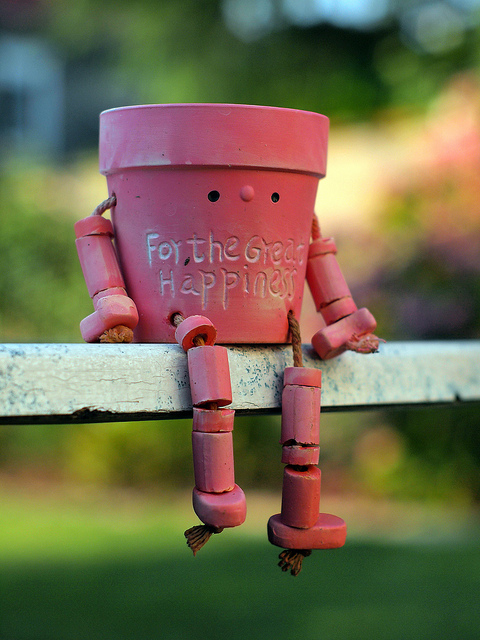 When you're asked to do more work that you and your team can handle, don't pass it onto your team.  Instead, take the heat from above but limit the team's work to a reasonable level.
When the number of projects is larger than the budget needed to get them done, limit the projects based on the budget.
When the team knows you're wrong, tell them they're right. And apologize.
When everyone knows there's a big problem and you're the only one that can fix it, fix the big problem.
When the team's opinion is different than yours, respect the team's opinion.
When you make a mistake, own it.
When you're told to do turn-the-crank work and only turn-the-crank work, sneak in a little sizzle to keep your team excited and engaged.
When it's suggested that your team must do another project while they are fully engaged in an active project, create a big problem with the active project to delay the other project.
When the project is going poorly, be forthcoming with the team.
When you fail to do what you say, apologize.  Then, do what you said you'd do.
When you make a mistake in judgement which creates a big problem, explain your mistake to the team and ask them for help.
If you've got to clean up a mess, tell your team you need their help to clean up the mess.
When there's a difficult message to deliver, deliver it face-to-face and in private.
When your team challenges your thinking, thank them.
When your team tells you the project will take longer than you want, believe them.
When the team asks for guidance, give them what you can and when you don't know, tell them.
As leaders, we don't always get things right.  And that's okay because mistakes are a normal part of our work.  And projects don't always go as planned, but that's okay because that's what projects do. And we don't always have the answers, but that's okay because we're not supposed to. But we are responsible for our response to these situations.
When mistakes happen, good leaders own them. When there's too much work and too little time, good leaders tell it like it is and put together a realistic plan. And when the answers aren't known, a good leader admits they don't know and leads the effort to figure it out.
None of us get it right 100% of the time. But what we must get right is our response to difficult situations.  As leaders, our responses should be based on honesty, integrity, respect for the reality of the situation and respect for people doing the work.
Image credit – Ludovic Tristan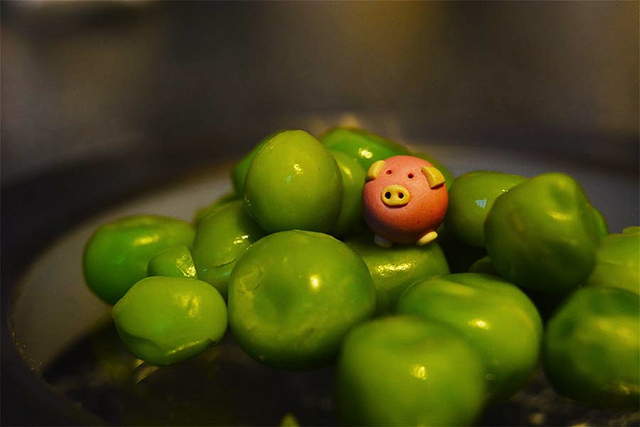 You could be a subtle leader if…
You create the causes and conditions for others to shine. And when they shine, you give them the credit they're due.
You don't have the title, but when the high-profile project hits a rough patch, you get called in to create the go-forward plan.
One of your best direct reports gets promoted out from under you, but she still wants to meet with you weekly.
When you see someone take initiative, you tell them you like their behavior.
You get to choose the things you work on.
You can ask most anyone for a favor and they'll do it, just because it's you. But, because you don't like to put people out, you rarely ask.
When someone does a good job, you send their boss a nice email and cc: them.
When it's time to make a big decision, even though it's outside your formal jurisdiction, you have a seat at the table.
When people don't want to hear the truth, they don't invite you to the meeting.
You are given the time to think things through, even when it takes you a long time.
Your young boss trusts you enough to ask for advice, even when she knows she should know.
In a group discussion, you wait for everyone else to have input before weighing in. And, if there's no need to weigh in, you don't.
When you see someone make a mistake, you ignore it if you can. And if you can't, you talk to them in private.
Subtle leaders show themselves in subtle ways but their ways are powerful. Often, you see only the results of their behaviors and those career-boosting results are mapped to someone else. But if you've been the recipient of subtle leadership, you know what I'm talking about. You didn't know you needed help, but you were helped just the same. And you were helped in a way that was invisible to others. And though you didn't know to ask for advice, you were given the right suggestion at the right time. And you didn't realize it was the perfect piece of advice until three weeks later.
Subtle leaders are difficult to spot. But once you know how they go about their business and how the company treats them, you can see them for what they are. And once you recognize a subtle leader, figure out a way to spend time with them.  Your career will be better for it.
Image credit – rawdonfox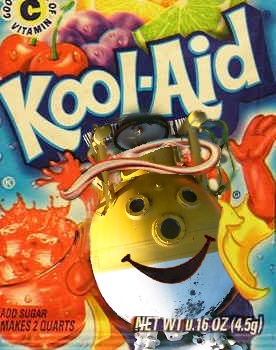 I'm all for stretch goals to help people grow.  "Hey, you did this last year but I think you can do ten percent more this year. And here's why – [list three reasons here.]" This works. This helps people grow. This is effective. This is grounded in what happened last year. This is grounded in specific reasons why you think the stretch goal is possible. And when you do it this way, you are seen as credible.
Back in the day, when elite runners were running the mile in 4:04 their coaches said "Hey, you ran 4:04 last year but I think you can do it a little faster this year. I think you can run it in 3:59. And here's why – your time has been decreasing steadily over the last three years, you have been working out with weights and you're much stronger and there's a small adjustment we can make to your stride that will help you be more efficient.
As an athlete, I believe this coach. It's true, I did run 4:04 last year. It's true, my time has decreased steadily over the last years. It's true, I have been working hard in the weight room. And, because all these things are true, I believe the coach when she tells me she knows a way to help me run faster. This coach is credible and I will work hard for her.
Back in the day, when elite runners were running the mile in 4:04, their coaches did NOT say "Hey, as a stretch goal, I want you to run 2:59 next year. I know it's a big improvement, but I want to set an arbitrary and unrealistic goal so I can get the most out of you.  And no, I don't have any advice on how you can run 27% faster than last year. As the one doing the running, that's your job. I'm just the coach."
As an athlete, I don't believe this coach. There's no way in hell I will run 27% faster this year. It's simply not physically possible.  The world record is 4:01 and I can't break it by over a minute. The coach has no clue about how I can achieve the goal, nor did he build a bridge from last year's pace to this silly target. This coach is not credible and I will not work hard for him.
As a leader you are credible when you set an improvement goal that's grounded in the reality of how things have gone in the past. And you're more credible when you give specific reasons why you think the improvement goal is possible. And you're more credible when you give suggestions on how to achieve the goal. And you're even more credible when you tell people you will actively support them in the improvement effort. When you do it this way, people think better of you and they'll work hard for you.
Here's a rule: if the goal isn't believable it's not achievable.
As a leader, when you set an improvement goal that's out of line with reality you are NOT credible. When you declare an improvement goal that's disrespectful of history, it's not a stretch goal. It's an arbitrary edict designed to trick people into working too hard. And everyone can spot these "goals" at twenty paces. Your best people will give you the courtesy of calling you on your disingenuous behavior, but most people will just smile and quietly think less of you.  And none of them will work hard for you.
When the improvement goal isn't credible, neither are you.  Think twice before you ask your people to drink the company Kool-Aid.
Image credit – Andy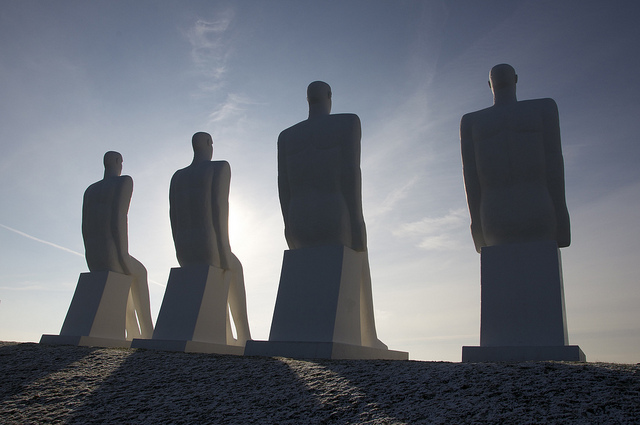 Innovation is a hot topic. Everyone wants to do it. And everyone wants a simple process that works step-wise – first this, then that, then success.
But Innovation isn't like that. I think it's more effective to think of innovation as a result. Innovation as something that emerges from a group of people who are trying to make a difference. In that way, Innovation is a people process. And like with all processes that depend on people, the Innovation process is fluid, dynamic, complex, and context-specific.
Innovation isn't sequential, it's not linear and cannot be scripted.. There is no best way to do it, no best tool, no best training, and no best outcome. There is no way to predict where the process will take you.  The only predictable thing is you're better off doing it than not.
The key to Innovation is good judgment. And the key to good judgment is bad judgment. You've got to get things wrong before you know how to get them right. In the end, innovation comes down to maximizing the learning rate. And the teams with the highest learning rates are the teams that try the most things and use good judgement to decide what to try.
I used to take offense to the idea that trying the most things is the most effective way. But now, I believe  it is. That is not to say it's best to try everything. It's best to try the most things that are coherent with the situation as it is, the market conditions as they are, the competitive landscape as we know it, and the the facts as we know them.
And there are ways to try things that are more effective than others. Think small, focused experiments driven by a formal learning objective and supported by repeatable measurement systems and formalized decision criteria. The best teams define end implement the tightest, smallest experiment to learn what needs to be learned. With no excess resources and no wasted time, the team wins runs a tight experiment, measures the feedback, and takes immediate action based on the experimental results.
In short, the team that runs the most effective experiments learns the most, and the team that learns the most wins.
It all comes down to choosing what to learn. Or, another way to look at it is choosing the right problems to solve. If you solve new problems, you'll learn new things. And if you have the sightedness to choose the right problems, you learn the right new things.
Sightedness is a difficult thing to define and a more difficult thing to hone and improve. If you were charged with creating a new business in a new commercial space and the survival of the company depended on the success of the project, who  would you want to choose the things to try? That person has sightedness.
Innovation is about people, learning, judgement and trust.
And innovation is more about why than how and more about who than what.
Image credit – Martin Nikolaj Christensen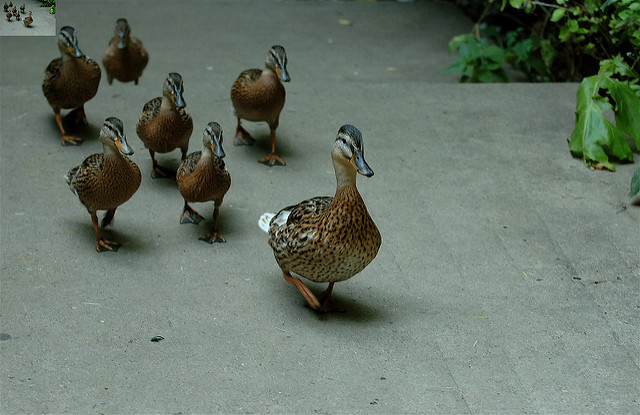 What if your primary role every day was to put other people in a position to succeed? What would you start doing? What would you stop doing? Could you be happy if they got the credit and you didn't? Could you feel good about their success or would you feel angry because they were acknowledged for their success? What would happen if you ran the experiment?
What if each day you had to give ten compliments?  Could you notice ten things worthy of compliment?  Could you pay enough attention?  Would it be difficult to give the compliments? Would it be easy? Would it scare you? Would you feel silly or happy?  Who would be the first person you'd compliment? Who is the last person you'd compliment? How would they feel? What could it hurt to try it for a week?
What if each day you had to ask five people if you can help them?  Could you do it even for one day?  Could you ask in a way the preserves their self-worth?  Could you ask in a sincere way? How do you think they would feel if you asked them?  How would you feel if they said yes? How about if they said no?  Would the experiment be valuable?   Would it be costly?  What's in the way of trying it for a day?  How do you feel about what's in the way?
What if you made a mistake and you had to apologize to five people?  Could you do it?  Would you do it?  Could you say "I'm sorry. I won't do it again. How can I make it up to you?" and nothing else?  Could you look them in the eye and apologize sincerely?  If your apology was sincere, how would they feel?  And how would you feel?  Next time you make a mistake, why not try to apologize like you mean it?  What could it hurt? Why not try?
What if every day you had to thank five people?  Could you find five things to be thankful for?  Would you make the effort to deliver the thanks face-to-face? Could you do it for two days? Could you do it for a week?  How would you feel if you actually did it for a week?  How would the people around you feel?  How do you feel about trying it?
What if every day you tried to be a leader?
Image credit – Pedro Ribeiro Simões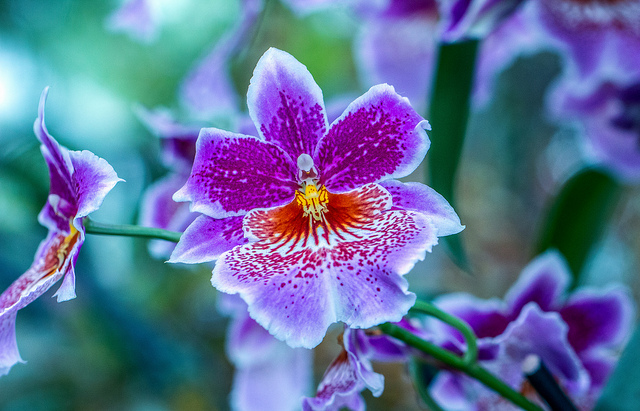 When you see emergent behavior that could grow into a powerful new theme, it's important to acknowledge the behavior quickly and most publicly. If you see it in person, praise the behavior in front of everyone. Explain why you like it, explain why it's important, explain what it could become.  And as soon as you can find a computer, send an email to their bosses and copy the right-doers. Tell their bosses why you like it, tell them why it's important, tell them what it could become.
Emergent behavior is like the first shoots of a beautiful orchid that may come to be. To the untrained eye, these little green beauties can look like scraggly weeds pushing out of the dirt. To the tired, overworked leader these new behaviors can like divergence, goofing around and even misbehavior.  Without studying the leaves, the fledgling orchid can be confused for crabgrass.
Without initiative there is no new behavior and without new behavior there can be no orchids. When good people solve a problem in a creative way and it goes unacknowledged, the stem of the emergent behavior is clipped. But when the creativity is watered and fertilized the seedling has a chance to grow into something more. The leaders' time and attention provide the nutrients, the leaders' praise provides the hydration and their proactive advocacy for more of the wonderful behavior provides the sunlight to fuel the photosynthesis.
When the company demands bushels of grain, it's a challenge to keep an eye out for the early signs of what could be orchids in the making. But that's what a leader must do.  More often than not, this emergent behavior, this magical behavior, goes unacknowledged if not unnoticed.  As leaders, this behavior is unskillful.  As leaders, we've got to slow down and pay more attention.
When you see the magic in emergent behavior, when you see the revolution it could grow into, and when you look someone in the eye and say – "I've got to tell you, what you did was crazy good.  What you did could turn things upside down. What you did was inspiring. Thank you." – you get people's attention. Not only to do you get the attention of the person you're talking to, you get the attention of everyone within a ten-foot radius.  And thirty minutes later, almost everyone knows about the emergent behavior and the warm sunshine it attracted.
And, magically, without a corporate initiative or top-down deployment, over the next weeks there will be patches of orchids sprouting under desks, behind filing cabinets, on the manufacturing floor, in the engineering labs and in the common areas.
As leaders we must make it easier for new behavior to happen.  We must figure a way to slow down and pay attention so we can recognize the seeds of could-be greatness. And to be able to invest the emotional energy needed to protect the seedlings, we must be well-rested.  And like we know to provide the right soil, the right fertilizer, the right watering schedule and the right sunlight, we must remember that special behavior we want to grow is a result of causes and conditions we create.
Image credit – Rosemarie Crisasfi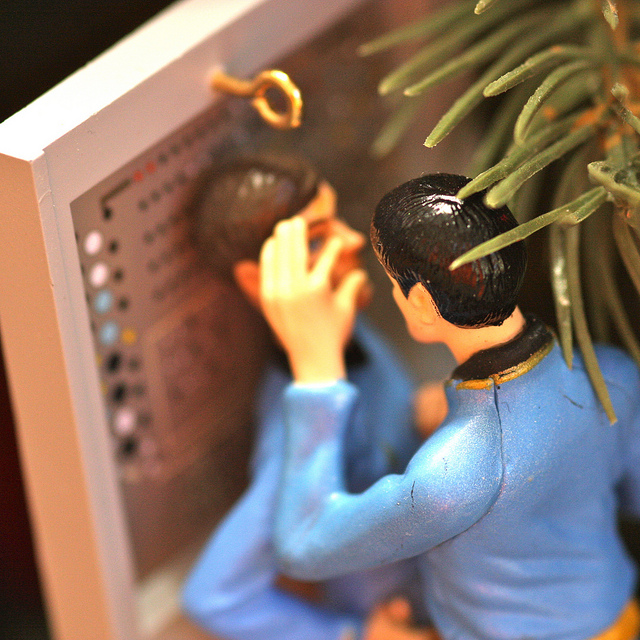 Like most things, selling is about people.
The hard sell has nothing to do with selling.
Just when you think you're having the least influence, you're having the most.
When – ready, sell, listen – has run its course, try – ready, listen, sell.
Regardless of how politely it's asked, "How many do you want?" isn't selling.
If sales people are compensated by sales dollars, why do you think they'll sell strategically?
The time horizon for selling defines the selling.
When people think you're selling, they're not thinking about buying.
Selling is more about ears than mouths.
Selling on price is a race to the bottom.
Wanting sales people to develop relationships is a great idea; why not make it worth their while?
Solving customer problems is selling.
Making it easy to buy makes it easy to sell.
You can't sell much without trust.
Sell like you expect your first sale will happen a year from now.
Selling is a result.
I'm not sure the best way to sell; but listening can't hurt.
Over-promising isn't selling, unless you only want to sell once.
Helping customers grow is selling.
Delaying gratification is exceptionally difficult, but it's wonderful way to sell.
Ground yourself in the customers' work and the selling will take care of itself.
People buy from people and people sell to people.
Image credit – Kevin Dooley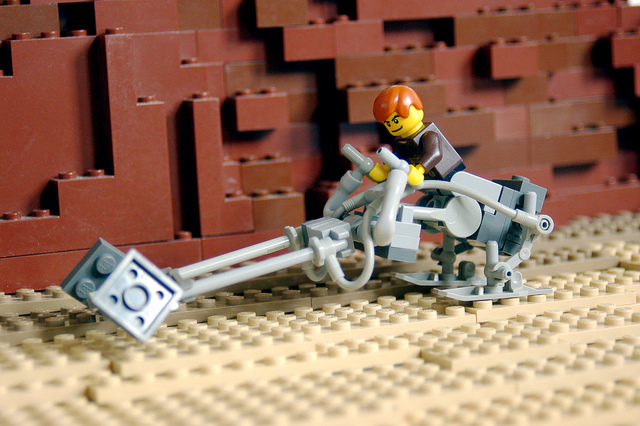 If you know what to do, do it. Don't ask, just do.
If you're pretty sure what to do, do it.  Don't ask, just do.
If you think you may know what to do, do it.  Don't ask, just do.
If you don't know what to do, try something small.  Then, do more of what works and less of what doesn't.
If your team doesn't know what to do unless they ask you, tell them to do what they think is right.  And tell them to stop asking you what to do.
If your team won't act without your consent, tell them to do what they think is right. Then, next time they seek your consent, be unavailable.
If the team knows what to do and they go around you because they know you don't, praise them for going around you.  Then, set up a session where they educate you on what you should know.
If the team knows what to do and they know you don't, but they don't go around you because they are too afraid, apologize to them for creating a fear-based culture and ask them to do what they think is right.  Then, look inside to figure out how to let go of your insecurities and control issues.
If your team needs your support, support them.
If your team need you to get out of the way, go home early.
If your team needs you to break trail, break it.
If they need to see how it should go, show them.
If they need the rules broken, break them.
If they need the rules followed, follow them.
If they need to use their judgement, create the causes and conditions for them to use their judgement.
If they try something new and it doesn't go as anticipated, praise them for trying something new.
If they try the same thing a second time and they get the same results and those results are still unanticipated, set up a meeting to figure out why they thought the same experiment would lead to different results.
Try to create the team that excels when you go on vacation.
Better yet, try to create the team that performs extremely well when you're involved in the work and performs even better when you're on vacation. Then, because you know you've prepared them for the future, happily move on to your next personal development opportunity.
Image credit — Puriri deVry