Archive for the 'Trust' Category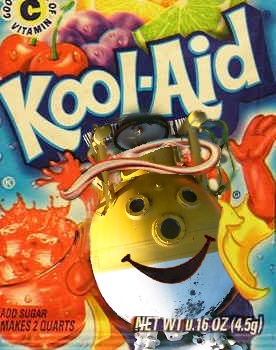 I'm all for stretch goals to help people grow.  "Hey, you did this last year but I think you can do ten percent more this year. And here's why – [list three reasons here.]" This works. This helps people grow. This is effective. This is grounded in what happened last year. This is grounded in specific reasons why you think the stretch goal is possible. And when you do it this way, you are seen as credible.
Back in the day, when elite runners were running the mile in 4:04 their coaches said "Hey, you ran 4:04 last year but I think you can do it a little faster this year. I think you can run it in 3:59. And here's why – your time has been decreasing steadily over the last three years, you have been working out with weights and you're much stronger and there's a small adjustment we can make to your stride that will help you be more efficient.
As an athlete, I believe this coach. It's true, I did run 4:04 last year. It's true, my time has decreased steadily over the last years. It's true, I have been working hard in the weight room. And, because all these things are true, I believe the coach when she tells me she knows a way to help me run faster. This coach is credible and I will work hard for her.
Back in the day, when elite runners were running the mile in 4:04, their coaches did NOT say "Hey, as a stretch goal, I want you to run 2:59 next year. I know it's a big improvement, but I want to set an arbitrary and unrealistic goal so I can get the most out of you.  And no, I don't have any advice on how you can run 27% faster than last year. As the one doing the running, that's your job. I'm just the coach."
As an athlete, I don't believe this coach. There's no way in hell I will run 27% faster this year. It's simply not physically possible.  The world record is 4:01 and I can't break it by over a minute. The coach has no clue about how I can achieve the goal, nor did he build a bridge from last year's pace to this silly target. This coach is not credible and I will not work hard for him.
As a leader you are credible when you set an improvement goal that's grounded in the reality of how things have gone in the past. And you're more credible when you give specific reasons why you think the improvement goal is possible. And you're more credible when you give suggestions on how to achieve the goal. And you're even more credible when you tell people you will actively support them in the improvement effort. When you do it this way, people think better of you and they'll work hard for you.
Here's a rule: if the goal isn't believable it's not achievable.
As a leader, when you set an improvement goal that's out of line with reality you are NOT credible. When you declare an improvement goal that's disrespectful of history, it's not a stretch goal. It's an arbitrary edict designed to trick people into working too hard. And everyone can spot these "goals" at twenty paces. Your best people will give you the courtesy of calling you on your disingenuous behavior, but most people will just smile and quietly think less of you.  And none of them will work hard for you.
When the improvement goal isn't credible, neither are you.  Think twice before you ask your people to drink the company Kool-Aid.
Image credit – Andy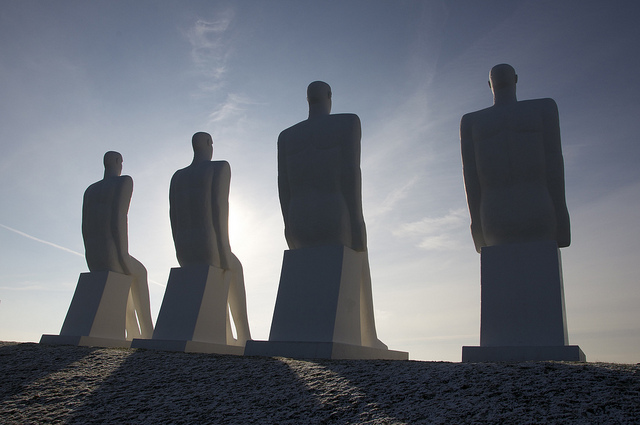 Innovation is a hot topic. Everyone wants to do it. And everyone wants a simple process that works step-wise – first this, then that, then success.
But Innovation isn't like that. I think it's more effective to think of innovation as a result. Innovation as something that emerges from a group of people who are trying to make a difference. In that way, Innovation is a people process. And like with all processes that depend on people, the Innovation process is fluid, dynamic, complex, and context-specific.
Innovation isn't sequential, it's not linear and cannot be scripted.. There is no best way to do it, no best tool, no best training, and no best outcome. There is no way to predict where the process will take you.  The only predictable thing is you're better off doing it than not.
The key to Innovation is good judgment. And the key to good judgment is bad judgment. You've got to get things wrong before you know how to get them right. In the end, innovation comes down to maximizing the learning rate. And the teams with the highest learning rates are the teams that try the most things and use good judgement to decide what to try.
I used to take offense to the idea that trying the most things is the most effective way. But now, I believe  it is. That is not to say it's best to try everything. It's best to try the most things that are coherent with the situation as it is, the market conditions as they are, the competitive landscape as we know it, and the the facts as we know them.
And there are ways to try things that are more effective than others. Think small, focused experiments driven by a formal learning objective and supported by repeatable measurement systems and formalized decision criteria. The best teams define end implement the tightest, smallest experiment to learn what needs to be learned. With no excess resources and no wasted time, the team wins runs a tight experiment, measures the feedback, and takes immediate action based on the experimental results.
In short, the team that runs the most effective experiments learns the most, and the team that learns the most wins.
It all comes down to choosing what to learn. Or, another way to look at it is choosing the right problems to solve. If you solve new problems, you'll learn new things. And if you have the sightedness to choose the right problems, you learn the right new things.
Sightedness is a difficult thing to define and a more difficult thing to hone and improve. If you were charged with creating a new business in a new commercial space and the survival of the company depended on the success of the project, who  would you want to choose the things to try? That person has sightedness.
Innovation is about people, learning, judgement and trust.
And innovation is more about why than how and more about who than what.
Image credit – Martin Nikolaj Christensen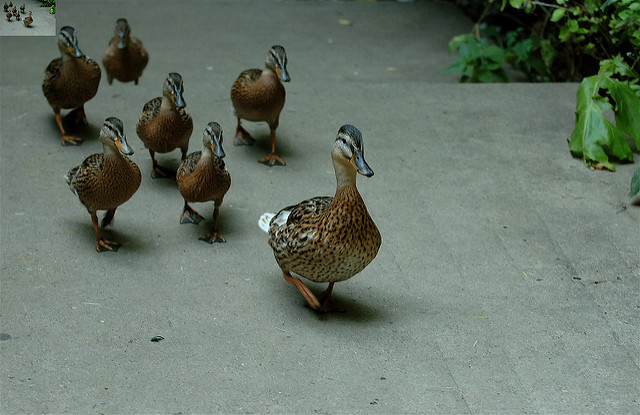 What if your primary role every day was to put other people in a position to succeed? What would you start doing? What would you stop doing? Could you be happy if they got the credit and you didn't? Could you feel good about their success or would you feel angry because they were acknowledged for their success? What would happen if you ran the experiment?
What if each day you had to give ten compliments?  Could you notice ten things worthy of compliment?  Could you pay enough attention?  Would it be difficult to give the compliments? Would it be easy? Would it scare you? Would you feel silly or happy?  Who would be the first person you'd compliment? Who is the last person you'd compliment? How would they feel? What could it hurt to try it for a week?
What if each day you had to ask five people if you can help them?  Could you do it even for one day?  Could you ask in a way the preserves their self-worth?  Could you ask in a sincere way? How do you think they would feel if you asked them?  How would you feel if they said yes? How about if they said no?  Would the experiment be valuable?   Would it be costly?  What's in the way of trying it for a day?  How do you feel about what's in the way?
What if you made a mistake and you had to apologize to five people?  Could you do it?  Would you do it?  Could you say "I'm sorry. I won't do it again. How can I make it up to you?" and nothing else?  Could you look them in the eye and apologize sincerely?  If your apology was sincere, how would they feel?  And how would you feel?  Next time you make a mistake, why not try to apologize like you mean it?  What could it hurt? Why not try?
What if every day you had to thank five people?  Could you find five things to be thankful for?  Would you make the effort to deliver the thanks face-to-face? Could you do it for two days? Could you do it for a week?  How would you feel if you actually did it for a week?  How would the people around you feel?  How do you feel about trying it?
What if every day you tried to be a leader?
Image credit – Pedro Ribeiro Simões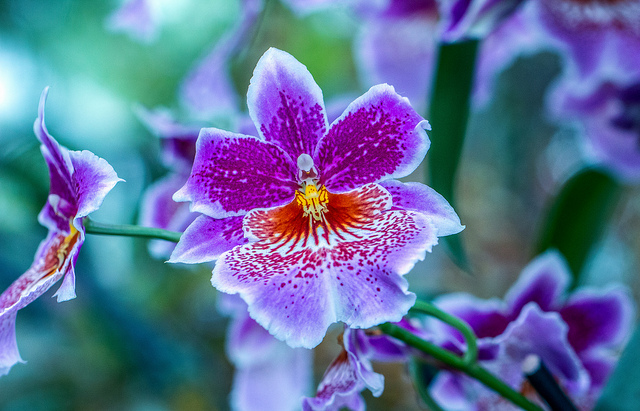 When you see emergent behavior that could grow into a powerful new theme, it's important to acknowledge the behavior quickly and most publicly. If you see it in person, praise the behavior in front of everyone. Explain why you like it, explain why it's important, explain what it could become.  And as soon as you can find a computer, send an email to their bosses and copy the right-doers. Tell their bosses why you like it, tell them why it's important, tell them what it could become.
Emergent behavior is like the first shoots of a beautiful orchid that may come to be. To the untrained eye, these little green beauties can look like scraggly weeds pushing out of the dirt. To the tired, overworked leader these new behaviors can like divergence, goofing around and even misbehavior.  Without studying the leaves, the fledgling orchid can be confused for crabgrass.
Without initiative there is no new behavior and without new behavior there can be no orchids. When good people solve a problem in a creative way and it goes unacknowledged, the stem of the emergent behavior is clipped. But when the creativity is watered and fertilized the seedling has a chance to grow into something more. The leaders' time and attention provide the nutrients, the leaders' praise provides the hydration and their proactive advocacy for more of the wonderful behavior provides the sunlight to fuel the photosynthesis.
When the company demands bushels of grain, it's a challenge to keep an eye out for the early signs of what could be orchids in the making. But that's what a leader must do.  More often than not, this emergent behavior, this magical behavior, goes unacknowledged if not unnoticed.  As leaders, this behavior is unskillful.  As leaders, we've got to slow down and pay more attention.
When you see the magic in emergent behavior, when you see the revolution it could grow into, and when you look someone in the eye and say – "I've got to tell you, what you did was crazy good.  What you did could turn things upside down. What you did was inspiring. Thank you." – you get people's attention. Not only to do you get the attention of the person you're talking to, you get the attention of everyone within a ten-foot radius.  And thirty minutes later, almost everyone knows about the emergent behavior and the warm sunshine it attracted.
And, magically, without a corporate initiative or top-down deployment, over the next weeks there will be patches of orchids sprouting under desks, behind filing cabinets, on the manufacturing floor, in the engineering labs and in the common areas.
As leaders we must make it easier for new behavior to happen.  We must figure a way to slow down and pay attention so we can recognize the seeds of could-be greatness. And to be able to invest the emotional energy needed to protect the seedlings, we must be well-rested.  And like we know to provide the right soil, the right fertilizer, the right watering schedule and the right sunlight, we must remember that special behavior we want to grow is a result of causes and conditions we create.
Image credit – Rosemarie Crisasfi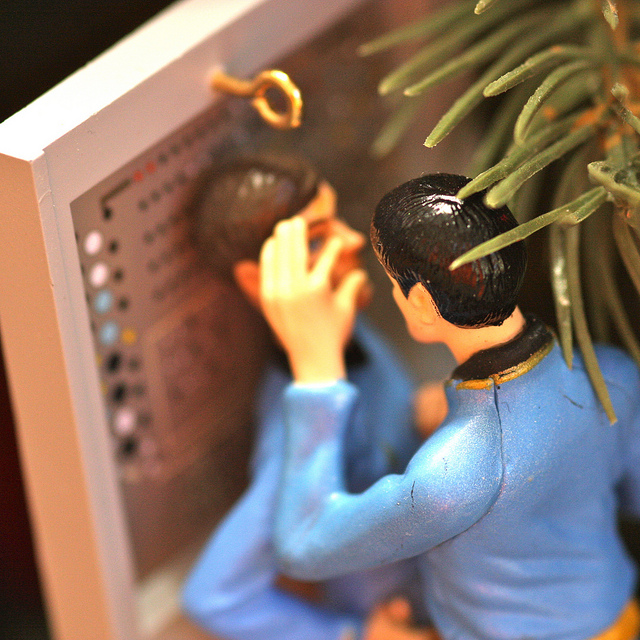 Like most things, selling is about people.
The hard sell has nothing to do with selling.
Just when you think you're having the least influence, you're having the most.
When – ready, sell, listen – has run its course, try – ready, listen, sell.
Regardless of how politely it's asked, "How many do you want?" isn't selling.
If sales people are compensated by sales dollars, why do you think they'll sell strategically?
The time horizon for selling defines the selling.
When people think you're selling, they're not thinking about buying.
Selling is more about ears than mouths.
Selling on price is a race to the bottom.
Wanting sales people to develop relationships is a great idea; why not make it worth their while?
Solving customer problems is selling.
Making it easy to buy makes it easy to sell.
You can't sell much without trust.
Sell like you expect your first sale will happen a year from now.
Selling is a result.
I'm not sure the best way to sell; but listening can't hurt.
Over-promising isn't selling, unless you only want to sell once.
Helping customers grow is selling.
Delaying gratification is exceptionally difficult, but it's wonderful way to sell.
Ground yourself in the customers' work and the selling will take care of itself.
People buy from people and people sell to people.
Image credit – Kevin Dooley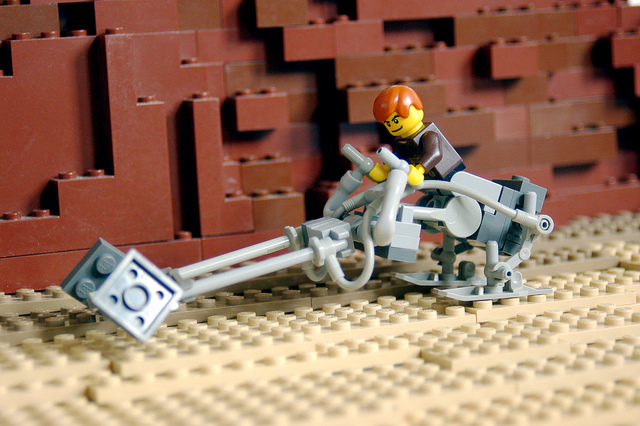 If you know what to do, do it. Don't ask, just do.
If you're pretty sure what to do, do it.  Don't ask, just do.
If you think you may know what to do, do it.  Don't ask, just do.
If you don't know what to do, try something small.  Then, do more of what works and less of what doesn't.
If your team doesn't know what to do unless they ask you, tell them to do what they think is right.  And tell them to stop asking you what to do.
If your team won't act without your consent, tell them to do what they think is right. Then, next time they seek your consent, be unavailable.
If the team knows what to do and they go around you because they know you don't, praise them for going around you.  Then, set up a session where they educate you on what you should know.
If the team knows what to do and they know you don't, but they don't go around you because they are too afraid, apologize to them for creating a fear-based culture and ask them to do what they think is right.  Then, look inside to figure out how to let go of your insecurities and control issues.
If your team needs your support, support them.
If your team need you to get out of the way, go home early.
If your team needs you to break trail, break it.
If they need to see how it should go, show them.
If they need the rules broken, break them.
If they need the rules followed, follow them.
If they need to use their judgement, create the causes and conditions for them to use their judgement.
If they try something new and it doesn't go as anticipated, praise them for trying something new.
If they try the same thing a second time and they get the same results and those results are still unanticipated, set up a meeting to figure out why they thought the same experiment would lead to different results.
Try to create the team that excels when you go on vacation.
Better yet, try to create the team that performs extremely well when you're involved in the work and performs even better when you're on vacation. Then, because you know you've prepared them for the future, happily move on to your next personal development opportunity.
Image credit — Puriri deVry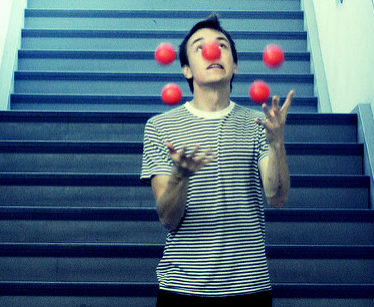 In today's world of continuous improvement, everything is seen as an opportunity for improvement. The good news is things are improving. But the bad news is without governance and good judgement, things can flip from "lots of opportunity for improvement" to "nothing is good enough."  And when that happens people would rather hang their heads than stick out their necks.
When there's an improvement goal is propose like this "We've got to improve the throughput of process A by 12% over the next three months." a company that respects their people should want (and expect) responses like these:
As you know, the team is already working to improve processes C, D, and E and we're behind on those improvement projects. Is improvement of process A more important than the other three? If so, which project do you want to stop so we can start work on process A? If not, can we wait until we finish one of the existing projects before we start a new one?  If not, why are you overloading us when we're making it clear we already have too much work?
Are we missing customer ship dates on process A? If so, shouldn't we move resources to process A right now to work off the backlog? If we have no extra resources, let's authorize some overtime so we can catch up. If not, why is it okay to tolerate late shipments to our customers? Are you saying you want us to do more improvement work AND increase production without overtime?
That's a pretty specific improvement goal. What are the top three root causes for reduced throughput? Well, if the first part of the improvement is to define the root causes, how do you know we can achieve 12% improvement in 3 months? We learned in our training that Deming said all targets are artificial. Are you trying to impose an artificial improvement target and set us up for failure?
Continuous improvement is infinitely good, but resources are finite.  Like it or not, continuous improvement work WILL be bound by the resources on hand. Might as well ask for continuous improvement work in a way that's in line with the reality of the team's capacity.
And one thing to remember for all projects – there's no partial credit.  When you're 80% done on ten projects, zero projects are done.  It's infinitely better to be 100% done on a single project.
Image credit – Gabriel Rojas Hruska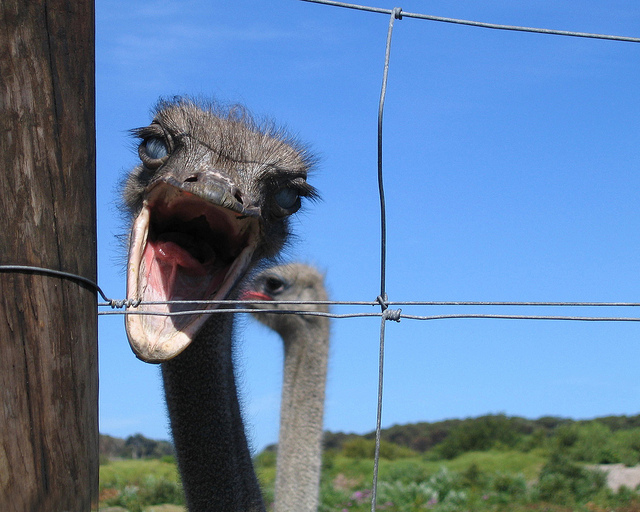 It's easy to complain about how things are going, especially when they're not going well. But even with the best intentions, complaining doesn't move the organization in a new direction.  Sometimes people complain to attract attention to an important issue. Sometimes it's out of frustration, sometimes out of sadness and sometimes out of fear, but it's never the best mechanism.
If the intention is to convey importance, why not convey the importance by explaining why it's important? Why not strip the issue of its charge and use an approach and language that help people understand why it's important? It's a simple shift from complaining to explaining, but it can make all the difference. Where complaining distracts, explaining brings people together. And if it's truly important, why not take the time to have a give-and-take conversation and listen to what others have to say? Instead of listening to respond, why not listen to understand?
If you're not willing to understand someone else's position it's not a conversation.
And if you're on the receiving end of a complaint, how can you learn to see it as a sign of importance and not as an attack? As the receiver, why not strip it of its charge and ask questions of clarification? Why not deescalate and move things from complaint to conversation? Understanding is not agreeing, but it still a step forward for everyone.
When two sides are divided, complaining doesn't help, even if it's well-intentioned. When two sides are divided and there's strong emotion, the first step is to take responsibility to deescalate. And once emotions are calmed, the next step is to take responsibility to understand the other side.  At this stage, there is no requirement to agree, but there can be no hint of disagreement as it will elevate emotions and set progress back to zero.  It's a slow process, but when the issues are highly charged, it's the fastest way to come together.
If you're dissatisfied with the negativity, demonstrate positivity. If you want to come together, take the first step toward the middle. If you want to generate the trust needed to move things forward, take action that builds trust.
If you want things to be different, look inside.
Image credit – Ireen2005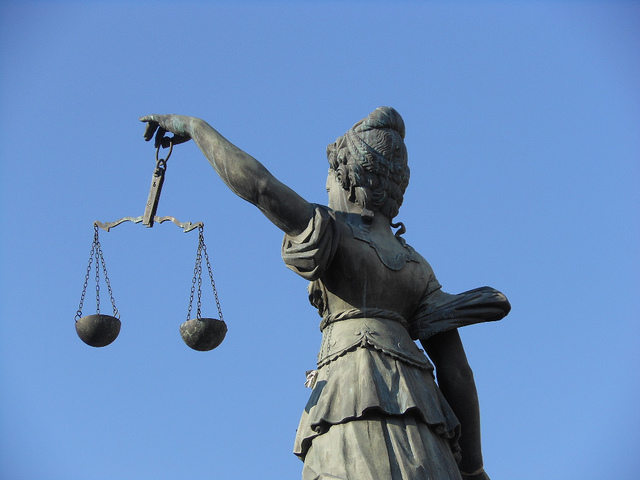 It's not the tools. Innovation is not hampered by a lack of tools (See The Innovator's Toolkit for 50 great ones.), it's hampered because people don't know how to start.  And it's hampered because people don't know how to choose the right tool for the job. How to start? It depends. If you have a technology and no market there are a set of tools to learn if there's a market. Which tool is best? It depends on the context and learning objective. If you have a market and no technology there's a different set of tools.  Which tool is best?  You guessed it.  It depends on the work. And the antidote for 'it depends' is good judgement.
It's not the process.  There are at least several hundred documented innovation processes. Which one is best? There isn't a best one – there can be no best practice (or process) for work that hasn't been done before. So how to choose among the good practices? It depends on the culture, depends on the resources, depends on company strengths. Really, it depends on good judgment exercised by the project leader and the people that do the work.  Seasoned project leaders know the process is different every time because the context and work are different every time. And they do the work differently every time, even as standard work is thrust on them. With new work, good judgement eats standardization for lunch.
It's not the organizational structure. Innovation is not limited by a lack of novel organizational structures. (For some of the best thinking, see Ralph Ohr's writing.) For any and all organizational structures, innovation effectiveness is limited by people's ability to ride the waves and swim against the organizational cross currents. In that way, innovation effectiveness is governed by their organizational good judgement.
Truth is, things have changed. Gone are the rigid, static processes. Gone are the fixed set of tools. Gone are the black-and-white, do-this-then-do-that prescriptive recipes. Going forward, static must become dynamic and rigid must become fluid. One-size-fits-all must evolve into adaptable. But, fortunately, gone are the illusions that the dominant player is too big to fail. And gone are the blinders that blocked us from taking the upstarts seriously.
This blog post was inspired by a recent blog post by Paul Hobcraft, a friend and grounded innovation professional. For a deeper perspective on the ever-increasing complexity and dynamic nature of innovation, his post is worth the read.
After I read Paul's post, we talked about the import role judgement plays in innovation.  Though good judgement is not usually called out as an important factor that governs innovation effectiveness, we think it's vitally important. And, as the pressure increases to deliver tangible innovation results, its importance will increase.
Some open questions on judgement: How to help people use their judgement more effectively? How to help them use it sooner? How to judge if someone has the right level of good judgement?
Image credit – Michael Coghlan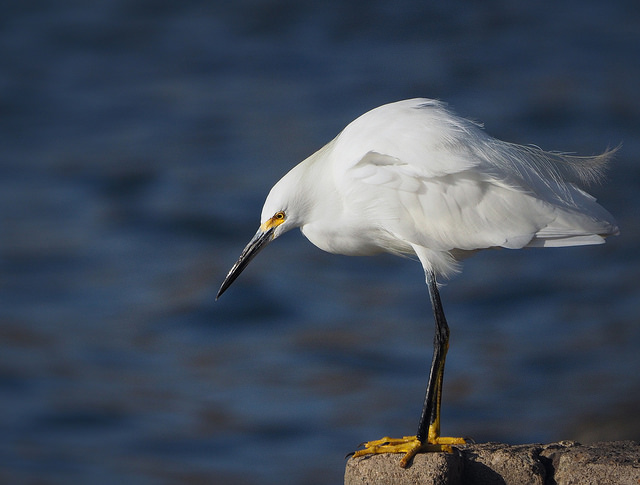 What if you're asked to do something you know isn't right? Not from an ethical perspective, but from a well-read, well-practiced, world-thought-leader perspective? What if you know it's a waste of time? What if you know it sets a dangerous precedent for doing the wrong work for the right reason? What if the person asking is in a position of power? What if you know they think they're asking for the right work?
Do you delay and make up false reasons for the lack of progress? Do you get angry because you expect people in power know what they're doing? Does your anger cause you to double-down on delay?  Or does it cause you to take a step back and regroup? Or do you give them what they ask for, knowing it will make it clear they don't know what they're doing?
What if you asked them why they want what they want? What if when you really listened you heard their request for help? What if you recognized they weren't comfortable confiding in you and that's why they didn't tell you they needed your help? What if you could see they did not know how to ask? What if you realized you could help? What if you realized you wanted to help?
What if you honored their request and took an approach that got the right work done? What if you used their words as the premise and used your knowledge and kindness to twist the work into what it should be? What if you realized they gave you a compliment when they asked you to do the work? Better still, what if you realized you were the only person who could help and you felt good about your realization?
As subject matter experts, it's in our best interest to have an open mind and an open heart.  Sure, it's important to hang onto our knowledge, but it's also important to let go our strong desire to be right and do all we can to improve effectiveness.
If we are so confident in our knowledge, shouldn't it be relatively easy to give others the benefit of the doubt and be respectful of the possibility there may be a deeper fundamental behind the request for the "wrong work"?
As subject matter experts, our toughest job is to realize we don't always see the whole picture and things aren't always as they seem. And to remain open, it's helpful to remember we became experts by doing things wrong. And to prioritize effectiveness, until proven otherwise, it's helpful to assume everyone has good intentions.
Image credit — Ingrid Taylar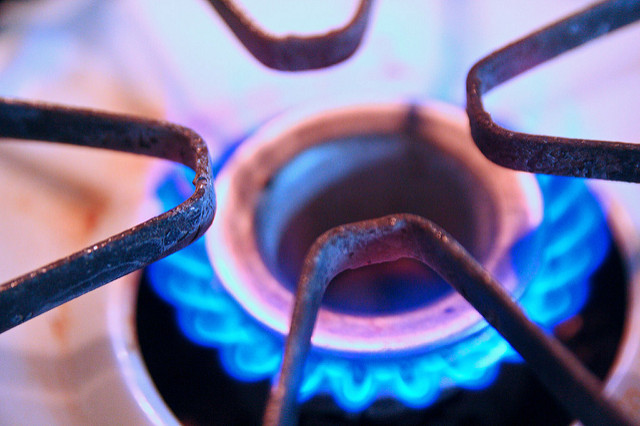 When companies want to innovate, there are three things they can change – products, services and business models. Products are usually the first, second and third priorities, services, though they have a tighter connection with customer and are more lasting and powerful, sadly, are fourth priority.  And business models are the superset and the most powerful of all, yet, as a source of innovation, are largely off limits.
It's easy to improve products. Measure goodness using a standard test protocol, figure out what drives performance and improve it. Create the hard data, quantify the incremental performance and sell the difference.  A straightforward method to sell more – if you liked the last one, you're going to like this one. But this is fleeting. Just as you are reverse engineering the competitors' products, they're doing it to you. Any incremental difference will be swallowed up by their next product. The half-life of your advantage is measured in months.
It's easy for companies to run innovation projects to improve product performance because it's easy to quantify the improvement and because we think customers are transactional. Truth is, customers are emotional, not rational. People don't buy performance, they buy the story they create for themselves.
Innovating on services is more difficult because, unlike a product, it's not a physical thing. You can't touch it, smell it or taste it.  Some say you can measure a service, but you can't. You can measure its footprints in the sand, but you can't measure it directly. All the click data in the world won't get you there because clicks, as measured, don't capture intent – an unintentional click on the wrong image counts the same a premeditated click on the right one. Sure, you can count clicks, but if you can't count the why's, you don't have causation. And, sure, you can measure customer satisfaction with an online survey, but the closest you can get is correlation and that's not good enough.  It's causation or bust.  You've got to figure out WHY they like your services. (Hint – it's the people who interface directly with your customers and the latitude you give them to advocate on the customers' behalf.)
Where services are difficult to innovate, the business model is almost impossible. No one is quite sure what the business model actually is an in-the-trenches-way, but they know it's been responsible for the success of the company, and they don't want to change it. Ultimately, if you want to innovate on the business model, you've got to know what it is, but before you spend the time and energy to define it, it's best to figure out if it needs changing.  The question – what does it look like when the business model is out of gas?
If you do what you did last time and you get less in return, the business model is out of gas.
Successful models are limiting. Just like with the Prime Directive, where Captain Kirk could do anything he wanted as long as he didn't interfere with the internal development of alien civilizations, do anything you want with the business model as long as you don't change it. And that's why you need external help to formally define the business model and experiment with it. The resource should understand your business first hand, yet be outside the chain of command so they can say the sacrilegious things that violate the Prime Directive without being fired.  For good candidates, look to trusted customers and suppliers.
To define the business model, use a simple block diagram (one page) where blocks are labelled with simple nouns and arrows are labelled with simple verbs. Start with a single block on the right of the page labelled "Customer" and draw a single arrow pointing to the block and label it.  Continue until you've defined the business model.  (Note – maximum number of blocks is 12.)  You'll be surprised with the difficulty of the process.
After there's consensus on the business model, the next step is to figure out how the environment changed around it and to identify and test the preferred evolutionary paths. But that's for another time.
Image credit – Steven Depolo