Archive for the 'Authentic' Category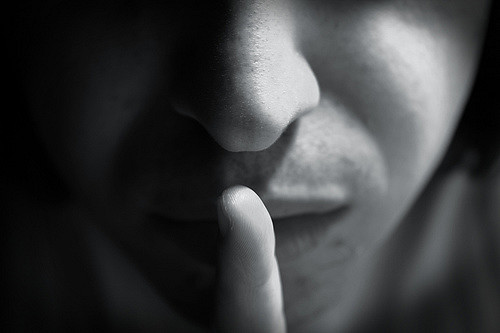 If you see things differently than others, congratulations.  You're thinking for yourself.
If you find yourself pressured into thinking like everyone else, that's a sign your opinion threatens. It's too powerful to be dismissed out-of-hand, and that's why they want to shut you up.
If the status quo is angered by your theory, you're likely onto something.  Stick to your guns.
If your boss doesn't want to hear your contrarian opinion, that's because it cannot be easily dismissed. That's reason enough to say it.
If you disagree in a meeting and your sentiment is actively dismissed, dismiss the dismisser. And say it again.
If you're an active member of the project and you are not invited to the meeting, take it as a compliment. Your opinion is too powerful to defend against. The only way for the group-think to survive is to keep you away from it. Well done.
If your opinion is actively and repeatedly ignored, it's too powerful to be acknowledged.  Send a note to someone higher up in the organization.  And if that doesn't work, send it up a level higher still. Don't back down.
If you look into the future and see a train wreck, set up a meeting with the conductor and tell them what you see.
When you see things differently, others will try to silence you and tell you you're wrong. Don't believe them.  The world needs people like you who see things as they are and have the courage to speak the truth as they see it.
Thank you for your courage.
Image credit – Cristian V.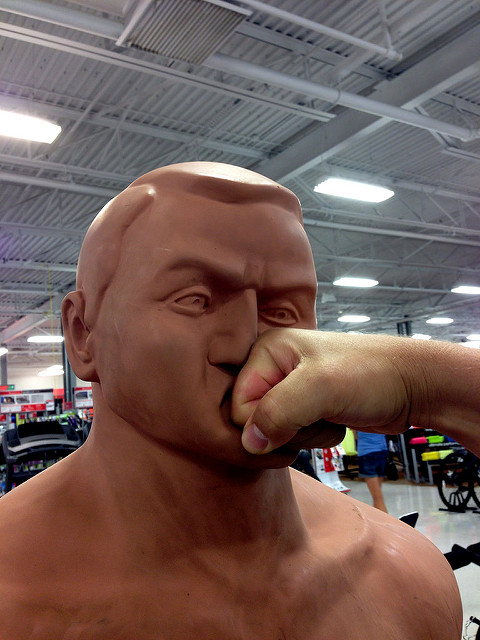 If you don't want to go to work in the morning, there's a reason. If' you/re angry with how things go, there's a reason.  And if you you're sad because of the way that people treat you, there's a reason. But the reason has nothing to do with your work, how things are going or how people treat you. The reason has everything to do with your ego.
And your ego has everything to do with what you think of yourself and the identity you attach to yourself. If you don't want to go to work, it's because you don't like what your work says about you or your image of your self.  If you are angry with how things go, it's because how things go says something about you that you don't like.  And if you're sad about how people treat you, it's because you think they may be right and you don't like what that says about you.
The work is not responsible for your dislike of it. How things go is not responsible for your anger. And people that treat you badly are not responsible for your sadness. Your dislike is your responsibility, your anger is your responsibility and your sadness is your responsibility. And that's because your response is your responsibility.
Don't blame the work. Instead, look inside to understand how the work cuts against the grain of who you think you are. Don't blame the things for going as they go. Instead, look inside to understand why those things don't fit with your self-image.  Don't blame the people for how they treat you. Instead, look inside to understand why you think they may be right.
It's easy to look outside and assign blame for your response. It's the work's fault, it's the things' fault, and it's the people's fault. But when you take responsibility for your response, when you own it, work gets better, things go better and people treat you better.  Put simply, you take away their power to control how you feel and things get better.
And if work doesn't get better, things don't go better and people don't treat you better, not to worry. Their responses are their responsibility.
Image credit Mrs. Gemstone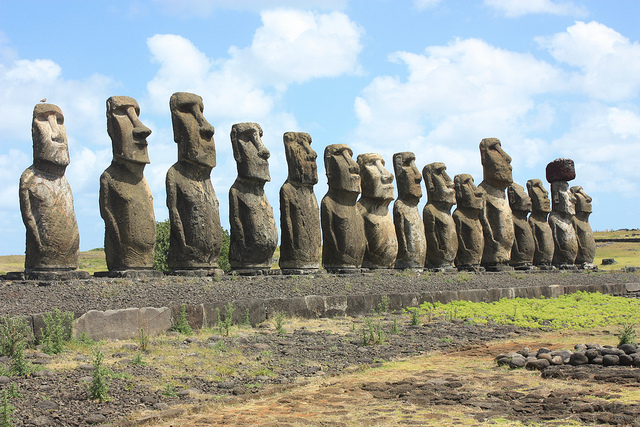 The toughest part of all things is the people part.
Hold on to being right and all you'll be is right.  Transcend rightness and get ready for greatness.
Embrace hubris and there's no room for truth.  Embrace humbleness and everyone can get real.
Judge yourself and others will pile on.  Praise others and they will align with you.
Expect your ideas to carry the day and they won't. Put your ideas out there lightly and ask for feedback and your ideas will grow legs.
Fight to be right and all you'll get is a bent nose and bloody knuckles.  Empathize and the world is a different place.
Expect your plan to control things and the universe will have its way with you.  See your plan as a loosely coupled set of assumptions and the universe will still have its way with you.
Argue and you'll backslide.  Appreciate and you'll ratchet forward.
See the two bad bricks in the wall and life is hard.  See the other nine hundred and ninety-eight and everything gets lighter.
Hold onto success and all you get is rope burns.  Let go of what worked and the next big thing will find you.
Strive and get tired. Thrive and energize others.
The people part may be the toughest part, but it's the part that really matters.
Image credit — Arian Zwegers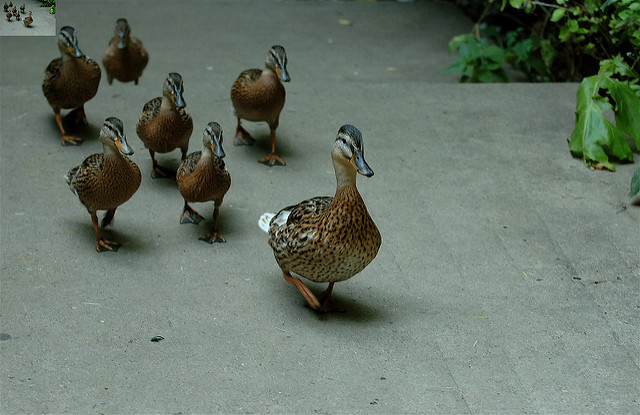 What if your primary role every day was to put other people in a position to succeed? What would you start doing? What would you stop doing? Could you be happy if they got the credit and you didn't? Could you feel good about their success or would you feel angry because they were acknowledged for their success? What would happen if you ran the experiment?
What if each day you had to give ten compliments?  Could you notice ten things worthy of compliment?  Could you pay enough attention?  Would it be difficult to give the compliments? Would it be easy? Would it scare you? Would you feel silly or happy?  Who would be the first person you'd compliment? Who is the last person you'd compliment? How would they feel? What could it hurt to try it for a week?
What if each day you had to ask five people if you can help them?  Could you do it even for one day?  Could you ask in a way the preserves their self-worth?  Could you ask in a sincere way? How do you think they would feel if you asked them?  How would you feel if they said yes? How about if they said no?  Would the experiment be valuable?   Would it be costly?  What's in the way of trying it for a day?  How do you feel about what's in the way?
What if you made a mistake and you had to apologize to five people?  Could you do it?  Would you do it?  Could you say "I'm sorry. I won't do it again. How can I make it up to you?" and nothing else?  Could you look them in the eye and apologize sincerely?  If your apology was sincere, how would they feel?  And how would you feel?  Next time you make a mistake, why not try to apologize like you mean it?  What could it hurt? Why not try?
What if every day you had to thank five people?  Could you find five things to be thankful for?  Would you make the effort to deliver the thanks face-to-face? Could you do it for two days? Could you do it for a week?  How would you feel if you actually did it for a week?  How would the people around you feel?  How do you feel about trying it?
What if every day you tried to be a leader?
Image credit – Pedro Ribeiro Simões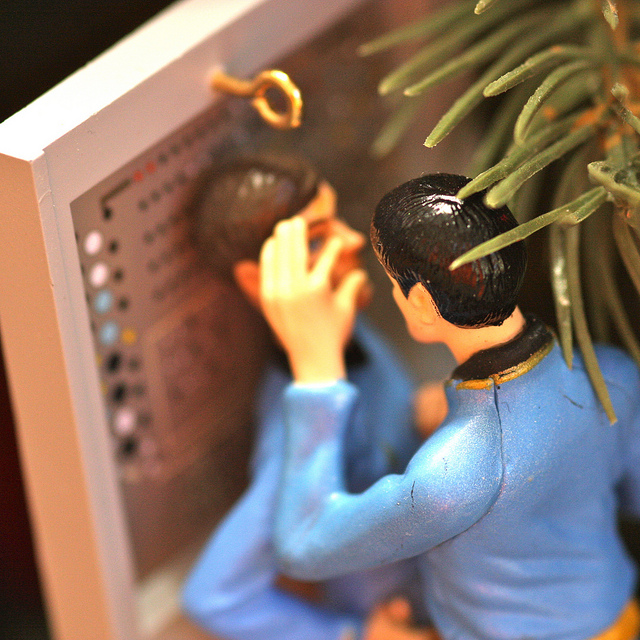 Like most things, selling is about people.
The hard sell has nothing to do with selling.
Just when you think you're having the least influence, you're having the most.
When – ready, sell, listen – has run its course, try – ready, listen, sell.
Regardless of how politely it's asked, "How many do you want?" isn't selling.
If sales people are compensated by sales dollars, why do you think they'll sell strategically?
The time horizon for selling defines the selling.
When people think you're selling, they're not thinking about buying.
Selling is more about ears than mouths.
Selling on price is a race to the bottom.
Wanting sales people to develop relationships is a great idea; why not make it worth their while?
Solving customer problems is selling.
Making it easy to buy makes it easy to sell.
You can't sell much without trust.
Sell like you expect your first sale will happen a year from now.
Selling is a result.
I'm not sure the best way to sell; but listening can't hurt.
Over-promising isn't selling, unless you only want to sell once.
Helping customers grow is selling.
Delaying gratification is exceptionally difficult, but it's wonderful way to sell.
Ground yourself in the customers' work and the selling will take care of itself.
People buy from people and people sell to people.
Image credit – Kevin Dooley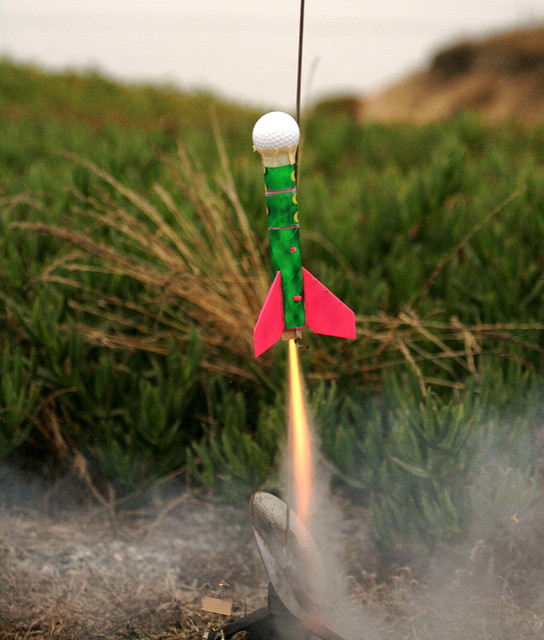 With this blog post, I've written a blog post every Wednesday night for eight years, with no misses and no repeats.
It started while on vacation at a friend's house where he suggested I write a blog. I had no idea what a blog was or how to write one. I didn't know that a blog usually sits on a website and I didn't know how to make a website or even how to pay someone to make one. And once I stopped hiding behind the transactional work, I realized I didn't know what to write about or how to start.
Right out of the gate I learned that starting is difficult. I was anxious and afraid and I told myself all sorts of scary stories that didn't come true. As I pushed through the basics of creating a website, there were plenty of opportunities to stop, but I didn't. There was a force pushing me, and though I didn't know where it came from I was happy when it woke up with me every morning and stayed by my side.
Before starting I had no website and then I had one.  I moved from no to yes.  Creating something from nothing feels great when you're done, but not beforehand. But I wasn't even done starting.
The first time I faced the blank screen I was paralyzed. I had many ideas and none of them good enough. I wrote and rewrote paragraphs and scrapped them. I wrote whole drafts and scrapped them. I didn't have the confidence to say what I wanted to say and let people judge my work. What would they say about me? Would they think about me? Do my words make sense? Are they interesting? Are they right?
At some point I got too tired, my resistance weakened and I hit the publish button. I was still afraid, but in a moment of weakness I sent it anyway. Though I catastrophized before sending, nothing bad happened when I sent it. Nothing good happened either, and I was fine with both.
Self-judgment is a powerful blocking mechanism, but I broke through for the first time. Now, going on 416 times, I've started with a blank screen, pushed through my self-judgment and wrote a post.  It's easier now, but it's still not easy. And it won't be easy next year. In fact, what I learned is the posts that caused the most uneasiness in me made the largest impact on others. I learned if I put my deepest personal thoughts into my writing, others appreciated it.  But more importantly, I stood three inches taller after writing it.
With my posts, every week I must to create something from nothing. Every week I must think deeply, distill and write clearly. At the end of every post, I know more about the subject I wrote about. In that way, I can be my own teacher. And every week I must push through my self-doubt and publish. And in that way, every week I create the causes and conditions for self-growth.
Everything gets better with practice. And my practice of starting with nothing and ending with something has helped me be more effective in domains of high uncertainty.  I still feel anxious, but I know it won't hurt me. And now I use my anxiety for good – as a leading indication that I'm working in new design space. And when I don't feel anxious, I know to stop what I'm doing and work on something else.
Image credit – Steve Jurvetson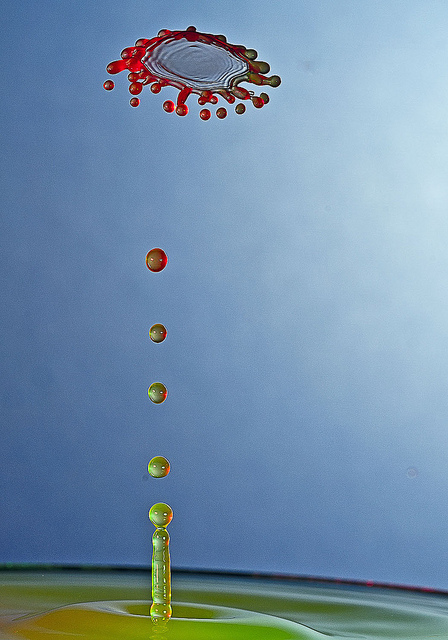 100% of the people won't like your new idea, even if it's a really good one like the airplane, mayonnaise or air conditioning.
I don't know the right amount of conflict, but I know it's not 0% or 100%.
If 100% is good, 110% isn't better. Percentages don't work that way.
100% alignment is not the best thing. Great things aren't built on the back of consensus.
100% of the problems shouldn't be solved.  Sometimes it's best to let the problem blossom into something that cannot be dismissed, denied or avoided.
Fitting in can be good, but not 100% of the time. Sometimes the people in power need to hear the truth, even if you know they'll choke on it.
If the system is in the way, work the rule. Follow it 100%, follow it to the letter, follow it until it's absurd. But, keep in mind the system isn't in the way 100% of the time.
Following the process 100% eliminates intellectual diversity. And, as Darwin said, that leads to extinction.  I think he was onto something.
Trying to fix 100% of the problems leads to dilution. Solve one at a time until you're done.
The best tool isn't best 100% of the time. Here's a rule: If the work's new, try a new tool. You can't cut a board with a hammer.
I don't know how frequently to make mistakes, but I know it's not 0% or 100% of the time.
As a sport, leadership isn't binary. That's why we're paid to use our good judgement.
Image credit – Joe Dyer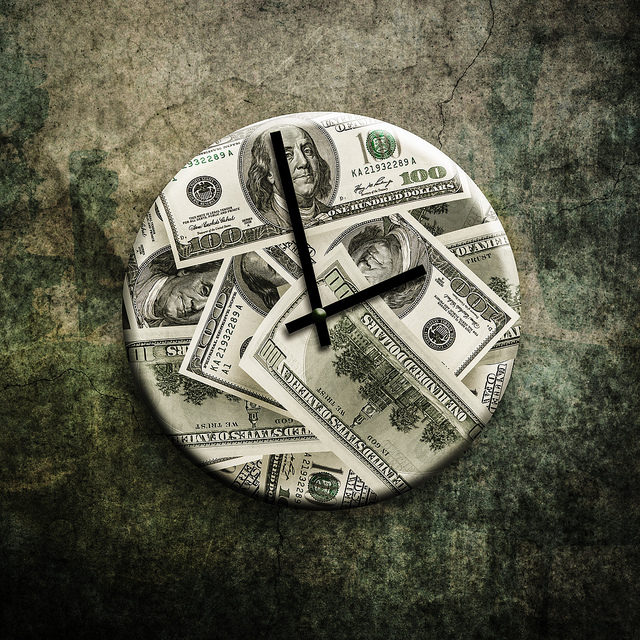 If you had a choice to make an extra year's salary or live an extra year, which would you choose? If you had a choice to make an extra month's salary or live an extra month, make the same choice? What about the trade between a week's pay and a week of life? Does anything change when it's a choice between ten years of salary and ten years of life? Does this thought experiment change anything for you? If not, no worries. It was a low-cost experiment.
If you decided you had enough money, how would you change your behavior? Would you spend more time with your kids? Would you take the time to decompress and enjoy what you have? Or would you spend more money so no longer had enough? What if next week you pretend you have enough money? Would things change? Is there a downside to spending more time with your family next week? Why not try it?
If every day you reminded yourself your lifespan was finite, would you live differently? If you reminded yourself every morning for the next week, would things change? It's a low-cost experiment, and only the first two mornings are scary.  The experiment is free. Why not try?
What if you decided you didn't want a promotion? Would you work differently? Would you use more judgment because the cost of failure is lower? Would you take more initiative? Would you say no more often? Or would you say yes more often? Would you choose to work on different projects? Why not try it for a week?  Who knows, you may get a promotion.
What if you decided you had enough stuff? What would you do with the extra money? Would give some to charity? Would you save up and buy more stuff? For the next week, why not remove one thing from your house and recycle it or give it away? You may teach yourself you have too much stuff; you may teach yourself your house looks better when it's less cluttered, or you may feel good that your gift helped someone who didn't have enough. There's little downside to more pocket change, a decluttered house and helping others. Why not try it next week?
Every day we make trades between time and money, but we make them in a below-the-water-level way. And every day we choose between having enough or not, and, again, we make these choices in a less-than-fully-conscious way.  But these choices are far too important to make lightly.
Why not make some time every day to quiet yourself so you can be more aware of the day's decisions?  It's a low-cost experiment that could bring more clarity to your decision-making. Why not try it for a week?
image credit – Tax Credits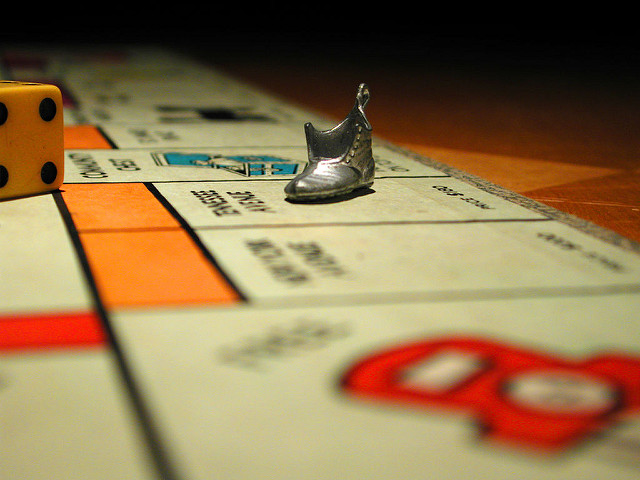 Big companies hold tightly to what they have until they feel threatened by upstarts, and not before. They mobilize only when they see their sales figures dip below the threshold of tolerability, and no sooner. And if they're the market leaders, they delay their mobilization through rationalization.  The dip is due to general economic slowdown that is out of our control, the dip is due to temporary unrest from the power structure change in government, or the dip is due to some ethereal force we don't yet fully understand. The strength of big companies is what they have, and they do what it takes only when what they have is threatened.  But once they're threatened, watch out. But, the truth is, big companies don't make change, people within big companies make change.
Start-ups want to change everything. They reject what they don't have and threaten the status-quo at every turn.  And they're always mobilized to grow sales.  Every new opportunity brings an opportunity to change the game. In a ready-fire-aim way, every phone call with a potential customer is an opportunity to dilute and defocus. Each new opportunity is an opportunity to create a mega business and each new customer segment is an opportunity to pivot. The strength of start-ups is what they don't have. No loyalty to an existing business model, no shared history with other companies, and no NIH (not invented here). But, once they focus and decide to converge on an important market segment, watch out.  But, truth is, start-ups don't make change, people within start-ups make change.
When you work in a big company, if your idea is any good the established business units will try to stomp it into oblivion because it threatens their status quo.  In that way, if your idea is dismissed out of hand or stomped on aggressively, you are likely onto something worth pursuing. If you're told by the experts "It will never work." that's a sign from the gods that your idea has strong merit and deserves to be worked. And this is where it comes down to people. The person with the idea can either pack it in or push through the intellectual inertia of company success.  To be clear – it's their choice. If they pack it in, the idea never sees the light of day. But if they decide, despite the fact they're not given the tools, time, or training, to build a prototype and show it to company leadership, your company has a chance to reinvent itself. What causes and conditions have you put in place for your passionate innovators to choose to do the hard work of making a prototype?
When you work at a start-up the objective is to dismantle the status quo, and all ideas are good ideas. In that way, your idea will be praised and you'll be urged to work on it. If you're told by the experts "That could work." it does not mean you should work on it. Since resources are precious, focus is mandatory. The person with the idea can either try to convert their idea into a prototype or respect the direction set by company leadership. To be clear – it's their choice. If they work on their new idea they dilute the company's best chance to grow. But if they decide, despite their excitement around their idea, to align with the direction set by the company, your startup has a chance to deliver on its aggressive promises. What causes and conditions have you put in place for your passionate innovators to choose to do the hard work of aligning with the agreed upon approach and direction?
When no one's looking, do you want your people to try new ideas or focus on the ones you already have? When given a choice, do you want them to focus on existing priorities or blow them out of the water? And if you want to improve their ability to choose, what can you put in place to help them choose wisely?
To be clear, a formal set of decision criteria and a standardized decision-making process won't cut it here. But that's not to say decisions should be unregulated and unguided. The only thing that's flexible and powerful enough to put things right is the good judgment of the middle managers who do the work.  "Middle managers" is not the best words to describe who I'm talking about. I'm talking about the people you call when the wheels fall off and you need them put back on in a hurry. You know who I'm talking about.  In start-ups or big companies, these people have a deep understanding of what the company is trying to achieve, they know how to do the work and know when to say "give it a try" and when to say "not now." When people with ideas come to them for advice, it's their calibrated judgement that makes the difference.
Calibrated judgement of respected leaders is not usually called out as a make-or-break element of innovation, growth and corporate longevity, but is just that.  But good judgement around new ideas are the key to all three.  And it comes down to a choice – do those ideas die in the trenches or are they kindly nurtured until they can stand on their own?
No getting around it, it's a judgment call whether an idea is politely put on hold or accelerated aggressively. And no getting around it, those decisions make all the difference.
Image credit Mark Strozier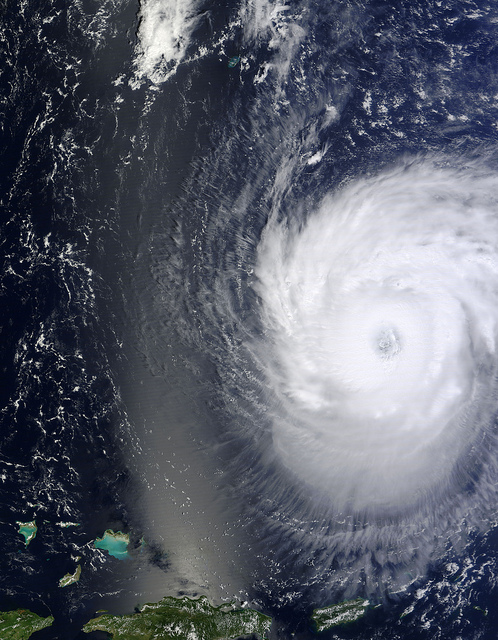 When a hurricane is on the horizon, we are all glued to our TVs. We want to know where it track so we know we'll be safe.  Will it track north and rumble over the top of us or will it track east and head out to sea?  This is not trivial. In one scenario we lose our house and in the other the crazy surfers get to ride huge waves.
The meteorologist shows us a time-lapse of the storm center hour-by-hour. It was one hundred miles off shore an hour ago, it's fifty miles off shore now and it will hit the shoreline in an hour. Drawing a line from where it was, through its location in the moment, the meteorologist can extrapolate where it will be an hour from now.  In the short term, the storms trajectory will be unchanged and its momentum will help it maintain its pace.  It's pretty clear to everyone where the storm will be in an hour. No magic here.
But the good meteorologists can forecast a hurricane's path days in advance. In a phenomenological way, they use behavior models of past storms, assume this storm is like past storms, turn the crank and forecast its trajectory. And they're right more times than not. And they're right enough to determine who should evacuate and who should sit tight. This is borderline magic.
The best meteorologists know where hurricanes want go because they understand hurricanes. They know hurricanes want to run in straight lines, if not follow gentle curves. They know hurricanes get anxious when they hop from sea to land, and they know, given the choice, will skirt the coastline and head back home to the salt water.  Meteorologists know the rules hurricane's live by and use that knowledge to tighten their forecast of the storm's path.
Just as hurricanes have a desire to follow their hearts, technologies have a similar desire climb the evolutionary ladder. Just as hurricanes behave like their predecessors, technologies behave like their grandparents, aunts and uncles. And just as a meteorologist, using their knowledge of  historical patterns and an understanding of hurricane genetics can forecast the path of a hurricane, technologists can forecast the path of technologies using historical patterns and an understanding of what technologies want.
And like with hurricanes, the best way to forecast the path of a technology is to define where it was, draw a line through where it is and project its trajectory into the future.  Like hurricanes, technologies move in straight lines or gentle S-curves, so their next move is easy to forecast. If a technology has improved year-over-year, it will likely continue to improve. And if this year's performance is the same as last year, it's behavior will remain unchanged going forward.  That's how it goes with technologies.
The best technologists are like horse whisperers in that they can hear the inner voice of technologies. They know when a technology is ready to grow from infant to adolescent and know when a technology is ready to retire. The best technologists can read the tea leaves of the patent landscape and, knowing the predisposition of technologies, can forecast the next evolution.  But just as some ranch owners don't believe in horse whisperers, some company leaders don't believe technology whisperers can forecast technologies.
But for believers and non-believers alike, it's more effective to compare forecasting capabilities of technologists with the forecasting capabilities of meteorologists.  The notions of trajectory and momentum have clear physical interpretations for hurricanes and technologies, and historical models of storm trajectories map directly to evolutionary paths of technologies.
If you're looking to forecast where the next big storm will make landfall, hire a great meteorologist. But if you're looking to forecast when the next technology will rip the roof off your business model, hire a great technology whisperer.
Image credit – NASA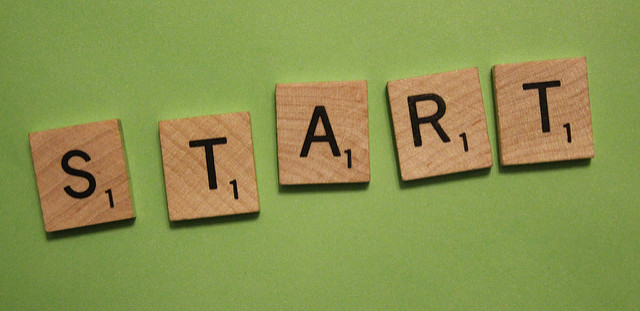 It doesn't matter where the journey ends, as long as it starts.
After starting, don't fixate on the destination, focus on how you get there.
A long project doesn't get shorter until you start. Neither does a short one.
Start under the radar.
When a project is too big to start, tear off a bite-sized chunk, chew it and swallow.
Sometimes slower is faster, but who cares. You've started.
If you can't start, help some else start. You'll both be better for it.
Fear blocks starting. But if you're going to be afraid, you might as well start.
The only way to guarantee failure is to fail to start.
After you start, tell your best friend.
When starting, be clear on your location and less clear on the destination.
You either start or you don't. With starting, there's no partial credit.
Don't start unless you're going to finish.
Starting is scary, right up until you start.
The best way to free up time to start a good project is to stop a bad one.
Sometimes it's best to stop starting and start finishing.
You don't need permission to start. You just need to start.
Start small. If that doesn't work, start smaller.
In the end, starting starts with starting.
And if you don't start you can't finish.
Image credit — jakeandlindsay