Archive for the 'Authentic' Category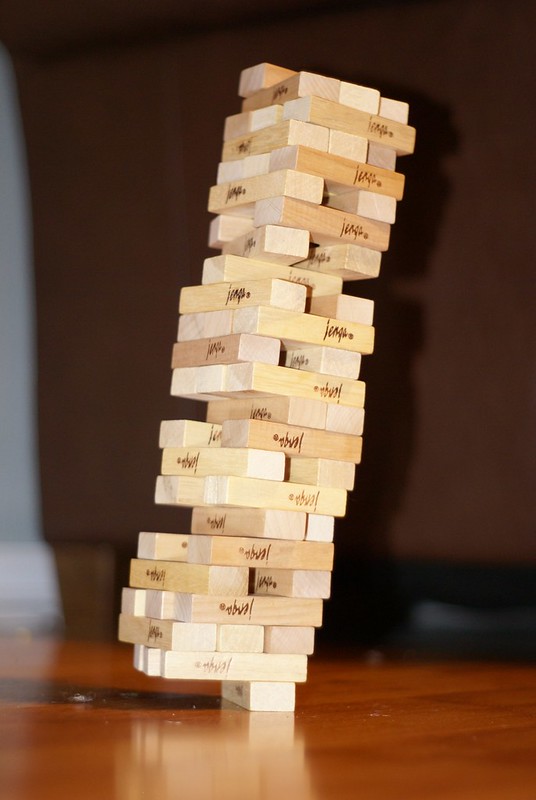 If words and actions are different, believe the actions.
If the words change over time, don't put stock in the person delivering them.
If a good friend doesn't trust someone, neither should you.
If the people above you don't hold themselves accountable, yet they try to hold you accountable, shame on them.
If people are afraid to report injustices, it's just a matter of time before the best people leave.
If actions are consistently different than the published values, it's likely the values should be up-revved.
If you don't trust your leader, respect your instincts.
If people are bored and their boredom is ignored, expect the company to death spiral into the ground.
If behaviors are different than the culture, the culture isn't the culture.
If all the people in a group apply for positions outside the group, the group has a problem.
When actions seen by your eyes are different than the rhetoric force-fed into your ears, believe your eyes.
If you think your emotional wellbeing is in jeopardy, it is.
If to preserve your mental health you must hunker down with a trusted friend, find a new place to work.
If people are afraid to report injustices, company leadership has failed.
If the real problems aren't discussed because they're too icky, there's a bigger problem.
If everyone in the group applies for positions outside the group and HR doesn't intervene, the group isn't the problem.
And to counter all this nonsense:
If someone needs help, help them.
If someone helps you, thank them.
If someone does a good job, tell them.
Rinse, and repeat.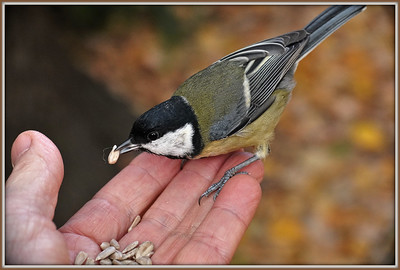 If someone treats you badly, that's on them. You did nothing wrong.
When you do your best and your boss tells you otherwise, your boss is unskillful.
If you make a mistake, own it. And if someone gives you crap about it, disown them.
If someone is untruthful, hold them accountable. If they're still untruthful, double down and hold them accountable times two.
If you're treated unfairly, it's because someone has low self-esteem. And if you get mad at them, it's because you have low self-esteem.
What people think about you is none of your concern, especially if they treat you badly.
If you see something, say something, especially when you see a leader treat their team badly.
A leader that treats you badly isn't a leader.
If you don't trust your leader, find a new leader. And if you can't find a new leader to trust, find a new company.
If someone belittles you, that's about them. Try to forgive them. And if you can't, try again.
No one deserves to be treated badly, even if they treat you badly.
If you have high expectations for your leader and they fall short, that says nothing about your expectations.
If someone's behavior makes you angry, that's about you. And when your behavior makes someone angry, the calculus is the same.
When actions are different from the words, believe the actions.
When the words are different than the actions, there can be no trust.
The best work is built on trust. And without trust, the work will not be the best.
If you don't feel comfortable calling people on their behavior it's because you don't believe they'll respond in good faith.
If you don't think someone is truthful, nothing good will come from working with them.
If you can't be truthful it's because there is insufficient trust.
Without trust there is nothing.
If there's a mismatch between someone's words and their actions, call them on their actions.
If you call someone on their actions and they use their words to try to justify their actions, run away.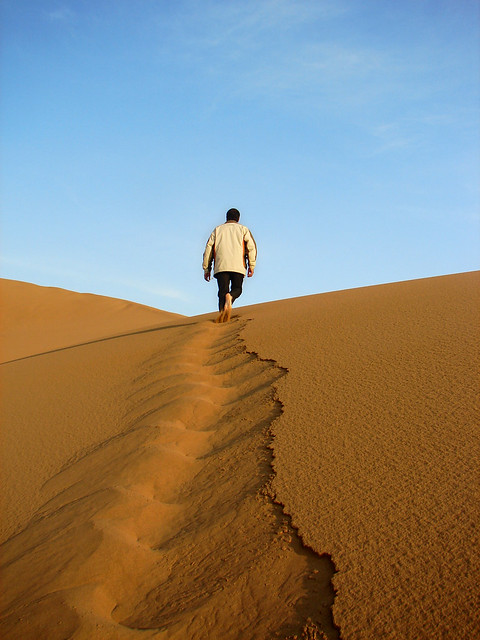 If you have to tell people what to do, you didn't teach them to think for themselves.
If you know one of your team members has something to say but they don't say it, it's because you didn't create an environment where they feel safe.
If your new hire doesn't lead an important part of a project within the first week, you did them a disservice.
If the team learns the same thing three times, you should have stepped in two times ago.
If you don't demand that your team uses their discretion, they won't.
If the project's definition of success doesn't correlate with business success, you should have asked for a better definition of success before the project started.
If someone on your team tells you you're full of sh*t, thank them for their truthfulness.
If your team asks for permission, change how you lead them.
If you can't imagine that one of your new hires will be able to do your job in five years, you hired the wrong people.
If your team doesn't disagree with you, it's because you haven't led from your authentic self.
If your team doesn't believe in themselves, neither do you.
If your team disobeys your direct order, thank them for disobeying and apologize for giving them an order.
If you ask a new hire to lead an important part of a project and you don't meet with them daily to help them, you did them a disservice.
If one of your team members moves to another team and their new leader calls them "unmanageable", congratulations.
If your team knows what you'll say before they ask you, you've led them from your authentic self.
If you haven't chastised your team members for their lack of disagreement with you, you should.
If you don't tell people they did a good job, they won't.
Image credit — Hamed Saber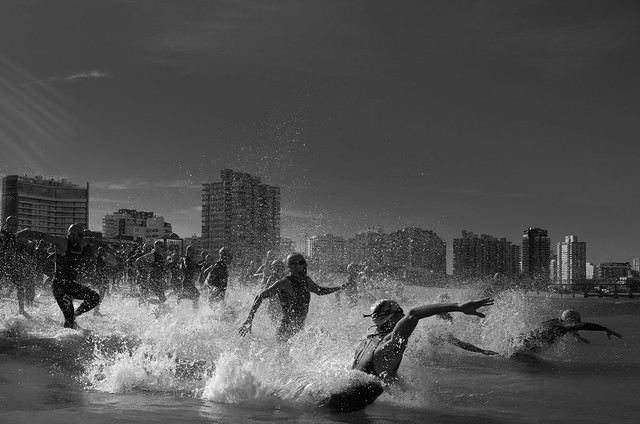 If you want the next job, figure out why.
There's nothing wrong with wanting the job you have.
When you don't care about the next job it's because you fit the one you have.
A larger salary is good, but time with family is better.
Less time with family is a downward spiral into sadness.
When you decide you have enough, you don't need things to be different.
A sense of belonging lasts longer than a big bonus.
A cohesive team is an oasis.
Who you work with makes all the difference.
More stress leads to less sleep and that leads to more stress.
If you're not sleeping well, something's wrong.
How much sleep do you get? How do you feel about that?
Leaders lead people.
Helping others grow IS leadership.
Every business is in the people business.
To create trust, treat people like they matter. It's that simple.
When you do something for someone even though it comes at your own expense, they remember.
You know you've earned trust when your authority trumps the org chart.
Image credit — Jimmy Baikovicius
Have you ever felt like you weren't getting the truth from your leader? You know – when they say something and you know that's not what they really think. Or, when they share their truth but you can sense that they're sharing only part of the truth and withholding the real nugget of the truth? We really have no control over the level of forthcoming of our leaders, but we do have control over how we respond to their incomplete disclosure.
There are times when leaders cannot, by law, disclose things. But, even then, they can make things clear without disclosing what legally cannot be disclosed. For example, they can say: "That's a good question and it gets to the heart of the situation. But, by law, I cannot answer that question." They did not answer the question, but they did. They let you know that you understand the situation; they let you know that there is an answer; and the let you know why they cannot share it with you.  As the recipient of that non-answer answer, I respect that leader.
There are also times when a leader withholds information or gives a strategically partial response for inappropriate reasons. When a leader withholds information to manipulate or control, that's inappropriate. It's also bad leadership. When a leader withholds information from their smartest team members, they lose trust.  And when leaders lose trust, the best people are crestfallen and withhold their best work. The thinking goes like this. If my leader doesn't trust me enough to share the complete set of information with me it's because they don't think I'm worthy of their trust and they don't think highly of me.  And if they don't think I'm worthy of their trust, they don't understand who I am and what I stand for.  And if they don't understand me and know what I stand for, they're not worthy of my best work.
As a leader, you must share all you can.  And when you can't, you must tell your team there are things you can't share and tell them the reasons why. Your team can handle the fact that there are some things you cannot share. But what your team cannot hand is when you withhold information so you can gain the upper hand on them. And your team can tell when you're withholding with your best interest in mind. Remember, you hired them because they were smart, and their smartness doesn't go away just because you want to control them.
If your direct reports always tell you they can get it done even when they don't have the capacity and capability, that's not the behavior you want. If your direct reports tell you they can't get it done when they can't get it done, that's the behavior you want. But, as a leader, which behavior do you reward? Do you thank the truthful leader for being truthful about the reality of insufficient resources and do you chastise the other leader for telling you what you want to hear? Or, do you tell the truthful leader they're not a team player because team players get it done and praise the unjustified can-do attitude of the "yes man" leader? As a leader, I suggest you think deeply about this. As a direct report of a leader, I can tell you I've been punished for responding in way that was in line with the reality of the resources available to do the work. And I can also tell you that I lost all respect for that leader.
As a leader, you have three types of direct reports. Type I are folks are happy where they are and will do as little as possible to keep it that way. Type II are people that are striving for the next promotion and will tell you whatever you want to hear in order to get the next job. Type III are the non-striving people who will tell you what you need to hear despite the implications to their career. Type I people are good to have on your team.  They know what they can do and will tell you when the work is beyond their capability. Type II people are dangerous because they think only of themselves. They will hang you out to dry if they think it will advance their career. And Type III people are priceless.
Type III people care enough to protect you.  When you ask them for something that can't be done, they care enough about you to tell you the truth. It's not that they don't want to get it done, they know they cannot. And they're willing to tell you to your face. Type II people don't care about you as a leader; they only care about themselves. They say yes when they know the answer is no. And they do it in a way that absolves them of responsibility when the wheels fall off. As a leader, which type do you want on your team? And as a leader, which type do you promote and which do you chastise. And, how do you feel about that?
As a leader, you must be truthful. And when you can't disclose the full truth, tell people. And when your Type II direct reports give you the answer they know you want to hear, call them on their bullshit.  And when your Type III folks give you the answer they know you don't want to hear, thank them.
Image credit — Anandajoti Bhikkhu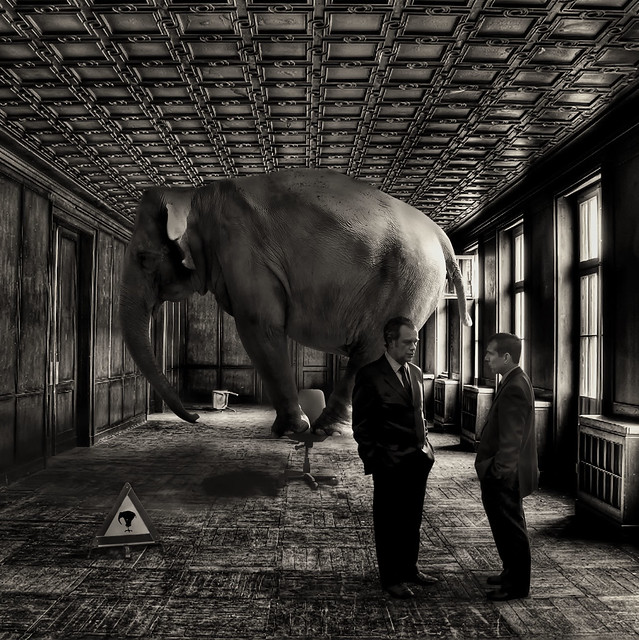 When there's a big problem, the first step is to define what's causing it. To do that, based on an understanding of the physics, a sequence of events is proposed and then tested to see if it replicates the problem. In that way, the team must understand the system as it is before the problem can be solved.
Seeing things as they are. The same logic applies when it's time to improve an existing product or service. The first thing to do is to see the system as it is. But seeing things as they are is difficult. We have a tendency to see things as we want them or to see them in ways that make us look good (or smart). Or, we see them in a way that justifies the improvements we already know we want to make.
To battle our biases and see things as they are, we use tools such as block diagrams to define the system as it is. The most important element of the block diagram is clarity.  The first revision will be incorrect, but it must be clear and explicit. It must describe things in a way that creates a singular understanding of the system. The best block diagrams can be interpreted only one way.  More strongly, if there's ambiguity or lack of clarity, the thing has not yet risen to the level of a block diagram.
The block diagram evolves as the team converges on a single understanding of things as they are. And with a diagram of things as they are, a solution is readily defined and validated. If when tested the proposed solution makes the problem go away, it's inferred that the team sees things as they are and the solution takes advantage of that understanding to make the problem go away.
Seeing things as they may be. Even whey the solution fixes the problem, the team really doesn't know if they see things as they are. Really, all they know is they see things as they may be. Sure, the solution makes the problem go away, but it's impossible to really know if the solution captures the physics of failure.  When the system is large and has a lot of moving parts, the team cannot see things as they are, rather, they can only see the system as it may be. This is especially true if the system involves people, as people behave differently based on how they feel and what happened to them yesterday.
There's inherent uncertainty when working with larger systems and systems that involve people.  It's not insurmountable, but you've got to acknowledge that your understanding of the system is less than perfect. If your company is used to solving small problems within small systems, there will be little tolerance for the inherent uncertainty and associated unpredictability (in time) of a solution.  To help your company make the transition, replace the language of "seeing things as they are" with "seeing things as they may be."  The same diagnostic process applies, but since the understanding of the system is incomplete or wrong, the proposed solutions cannot not be pre-judged as "this will work" and "that won't work."  You've got to be open to all potential solutions that don't contradict the system as it may be. And you've got to be tolerant of the inherent unpredictability of the effort as a whole.
Seeing things as they could be. To create something that doesn't yet exist, something does things like never before, something altogether new, you've got to stand on top of your understanding of the system and jump off.  Whether you see things as they are or as they may be, the new system will be different. It's not about diagnosing the existing system; it's about imagining the system as it could be. And there's a paradox here. The better you understand the existing system, the more difficulty you'll have imagining the new one. And, the more success the company has had with the system as it is, the more resistance you'll feel when you try to make the system something it could be.
Seeing things as they could be takes courage – courage to obsolete your best work and courage to divest from success. The first one must be overcome first. Your body creates stress around the notion of making yourself look bad. If you can create something altogether better, why didn't you do it last time? There's a hit to the ego around making your best work look like it's not all that good. But once you get over all that, you've earned the right to go to battle with your organization who is afraid to move away from the recipe responsible for all the profits generated over the last decade.
But don't look at those fears as bad. Rather, look at them as indicators you're working on something that could make a real difference.  Your ego recognizes you're working on something better and it sends fear into your veins. The organization recognizes you're working on something that threatens the status quo and it does what it can to make you stop. You're onto something. Keep going.
Seeing things as they can't be. This is rarified air. In this domain you must violate first principles. In this domain you've got to run experiments that everyone thinks are unreasonable, if not ill-informed. You must do the opposite. If your product is fast, your prototype must be the slowest. If the existing one is the heaviest, you must make the lightest. If your reputation is based on the highest functioning products, the new offering must do far less.  If your offering requires trained operators, the new one must prevent operator involvement.
If your most seasoned Principal Engineer thinks it's a good idea, you're doing it wrong. You've got to propose an idea that makes the most experienced people throw something at you. You've got to suggest something so crazy they start foaming at the mouth. Your concepts must rip out their fillings. Where "seeing things as they could be" creates some organizational stress, "seeing things as they can't be" creates earthquakes. If you're not prepared to be fired, this is not the domain for you.
All four of these domains are valuable and have merit. And we need them all. If there's one message it's be clear which domain you're working in. And if there's a second message it's explain to company leadership which domain you're working in and set expectations on the level of uncertainty and unpredictability of that domain.
Image credit – David Blackwell.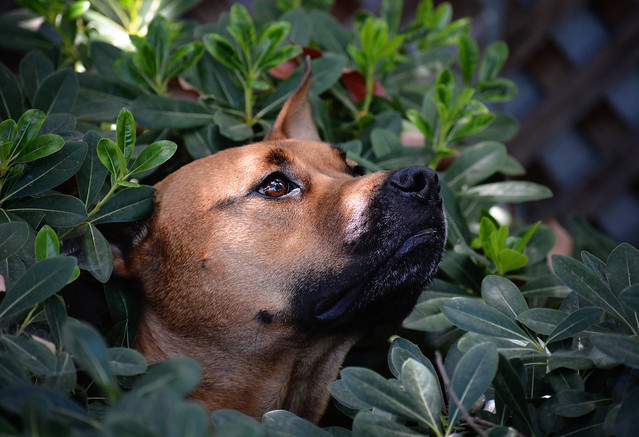 There's always lots of talk about culture and how to change it.  There is culture dial to turn or culture level to pull. Culture isn't a thing in itself, it's a sentiment that's generated by behavioral themes.  Culture is what we use to describe our worn paths of behavior.  If you want to change culture, change behavior.
At the highest level, you can make the biggest cultural change when you change how you spend your resources. Want to change culture? Say yes to projects that are different than last year's and say no to the ones that rehash old themes.  And to provide guidance on how to choose those new projects create, formalize new ways you want to deliver new value to new customers.  When you change the criteria people use to choose projects you change the projects.  And when you change the projects people's behaviors change. And when behavior changes, culture changes.
The other important class of resources is people.  When you change who runs the project, they change what work is done.  And when they prioritize a different task, they prioritize different behavior of the teams.  They ask for new work and get new behavior. And when those project leaders get to choose new people to do the work, they choose in a way that changes how the work is done.  New project leaders change the high-level behaviors of the project and the people doing the work change the day-to-day behavior within the projects.
Change how projects are chosen and culture changes. Change who runs the projects and culture changes. Change who does the project work and culture changes.
Image credit – Eric Sonstroem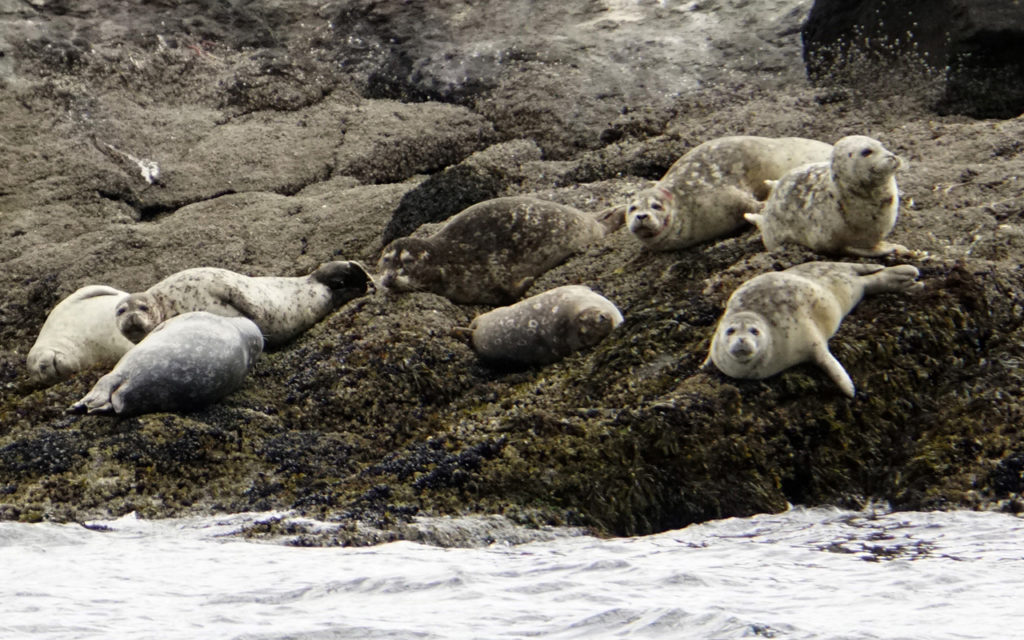 There's a useful trick when you want to do new work. It has some of the characteristics of procrastination, but it's different. With procrastination, the problem solver waits to start the solving until it's almost impossible to meet the deadline. The the solver uses the unreasonable deadline to create internal pressure so they can let go of all the traditional solving approaches.  With no time for traditional approaches, the solver must let go of what worked and try a new approach.
Now, the mainstream procrastinator doesn't wait with forethought as I described, but forethought isn't the required element.  The internal pressure doesn't care if it was forethought, it constrains out the tried-and-true, either way. Forethought or not, the results speak for themselves – unimaginable work done in far less time than reasonable.
But what if you could take the best parts of procrastination and supercharge it with purpose and process? What if you could help people achieve the results of procrastination – unimagined solutions done in an unreasonable time window – but without all the stress that comes with procrastination? What about a process for purposeful procrastination?
The
IBE (Innovation Burst Event)
was created to do just that – to systematize the goodness of procrastination without all the baggage that comes with it.
The heart of the IBE is the Design Challenge, where a team with diverse perspective is brought together by a facilitator to solve a problem in five minutes. The unreasonable time constraint generates all the goodness that comes with procrastination, but, because it's a problem solving exercise, there's no drama.  And like with procrastination, the teams deliver unimaginable results within an unrealistic time constraint.
The purposefulness of the IBE comes with up-front work to create Design Challenges that investigate design space that has high potential.  This can be driven by the Voice of the Customer (VOC) or
Voice of the Technology (VOT)
. Either way, the choice of the design space is purposeful.
If you want to jump-start your innovation work, try the IBE.  And who knows, if you call it purposeful procrastination you may get a lot of people to participate.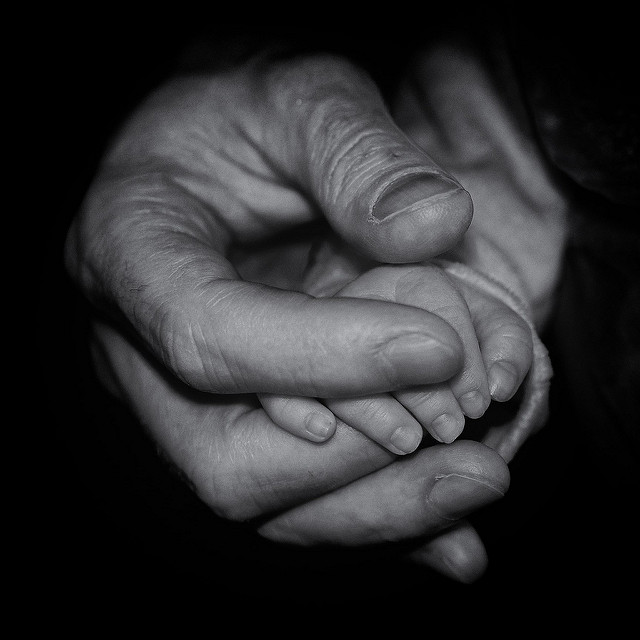 Trust is the most important element in business. It's not organizational authority, it's not alignment, it's not execution, it's not best practices, it's not competitive advantage and it's not intellectual property. It's trust.
Trust is more powerful than the organizational chart.  Don't believe me? Draw the org chart and pretend the person at the top has a stupid idea and they try to push down into the organization. When the top person pushes, the trust network responds to protect the company.  After the unrealistic edict is given, the people on the receiving end (the trust network) get together in secret and hatch a plan to protect the organization from the ill-informed, but well-intentioned edict. Because we trust each other, we openly share our thoughts on why the idea is less than good. We are not afraid to be judged by members of trust network and, certainly, we don't judge other members of the network. And once our truths are shared, the plan starts to take shape.
The trust network knows how things really work because we've worked shoulder-to-shoulder to deliver the most successful new products and technologies in company history. And through our lens of what worked, we figure out how to organize the resistance. And with the plan roughed out, we reach out to our trust network. We hold meetings with people deep in the organization who do the real work and tell them about the plan to protect the company.  You don't know who those people are, but we do.
If you don't know about the trust network, it's because you're not part of it. But, trust me, it's real. We meet right in front of you, but you don't see us. We coordinate in plain sight, but we're invisible. We figure out how things are going to go, but we don't ask you or tell you. And you don't know about us because we don't trust you.
When the trust network is on your side, everything runs smoothly. The right resources flow to the work, the needed support somehow finds the project and, mysteriously, things get done faster than imagined. But when the trust network does not believe in you and your initiative, the wheels fall off. Things that should go smoothly, don't, resources don't flow to the work and, mysteriously, no one knows why.
You can push on the trust network, but you can't break us. You can use your control mechanisms, but we will feign alignment until your attention wanes. And once you're distracted, we'll silently help the company do the right thing. We're more powerful than you because you're striving and we're thriving. We can wait you out because we don't need the next job. And, when the going gets tough, we'll stick together because we trust each other.
Trust is powerful because it must be earned. With years of consistent behavior, where words match actions year-on-year, strong bonds are created. In that way, trust can't be faked. You've either earned it or you haven't. And when you've earned trust, people in the network take you seriously and put their faith in you. And when you haven't earned trust, people in the network are not swayed by your words or your trendy initiative.  We won't tell you we don't believe in you, but we won't believe in you.
The trust network won't invite you to join. The only way in is to behave in ways that make you trustworthy. When you think the company is making a mistake, say it. The trust network likes when your inner thoughts match your outer words. When someone needs help, help them. Don't look for anything in return, just help them. When someone is about to make a mistake, step in and protect them from danger. Don't do it for you, do it for them.  And when someone makes a mistake, take the bullets. Again, do it for them.
After five or ten years of unselfish, trustworthy behavior, you'll find yourself in meetings where the formal agenda isn't really the agenda. In the meeting you'll chart the company's path without the need to ask permission. And you'll be listened to even when your opinion is contrary to the majority. And you'll be surrounded by people that care about you.
Even if you don't believe in the trust network, it's a good idea to behave in a trustworthy way. It's good for you and the company. And when the trust network finally accepts you, you're be doubly happy you behaved in a trustworthy way.
Image credit — manfred majer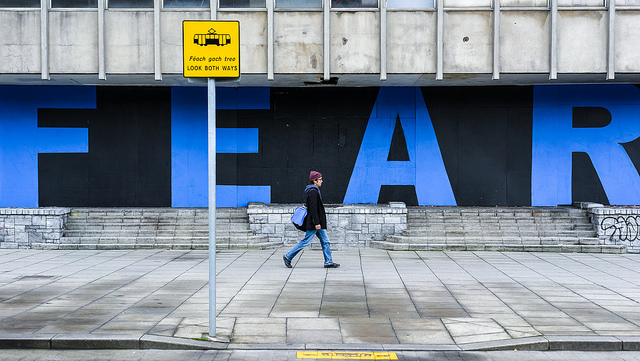 If you use your sane-and-rational lenses and the situation doesn't make sense, that's because the situation is not governed by sanity and rationality. Yet, even though there's a mismatch between the system's behavior and sane-and-rational, we still try to understand the system through the cloudy lenses of sanity and rationality.
Computer programs are sane and rational; Algorithms are sane and rational; Machines are sane and rational. Fixed inputs yield predicted outputs; If this, then that; Repeat the experiment and the results are repeated.  In the cold domain of machines, computer programs and algorithms you may not like the output, but you're not surprised by it.
But businesses are not run by computer programs, algorithms and machines. Businesses are run by people. And that's why things aren't always sane and rational in business.
Where computer programs blindly follow logic that's coded into them, people follow their emotions. Where algorithms don't decide what to do based on their emotional state, people do. And where machines aren't afraid to try something new, people are.
When something doesn't make sense to you, it's because your assumptions about the underlying principles are wrong. If you see things that violate logic, it's because logic isn't the guiding principle. And if logic isn't the guiding principle, the only other things that could be driving the irrationality are feelings and emotions. But if you think the solution is to make the irrational system behave rationally, be prepared to be perplexed and frustrated.
The underpinnings of management and leadership are thoughts, feelings and emotions. And, thoughts are governed by feelings and emotions. In that way, the currency of management and leadership is feelings and emotions.
If your first inclination is to figure out a situation using logic, don't.  Logic is for computers, and even that's changing with deep learning. Business is about people. When in doubt, assess the feelings and emotions of the people involved.  And once you understand their thoughts and feelings, you'll know what to do.
Business isn't about algorithms. Business is about people. And people respond based on their emotional state. If you want to be a good manager, focus on people's feelings and emotions. And if you want to be a good leader, do the same.
Image credit: Guiseppe Milo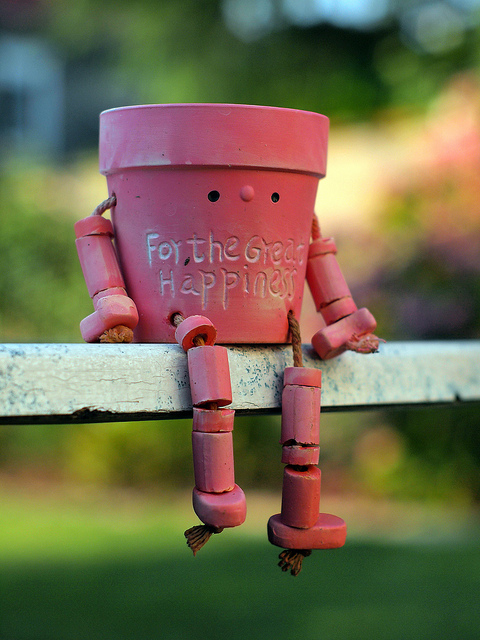 When you're asked to do more work that you and your team can handle, don't pass it onto your team.  Instead, take the heat from above but limit the team's work to a reasonable level.
When the number of projects is larger than the budget needed to get them done, limit the projects based on the budget.
When the team knows you're wrong, tell them they're right. And apologize.
When everyone knows there's a big problem and you're the only one that can fix it, fix the big problem.
When the team's opinion is different than yours, respect the team's opinion.
When you make a mistake, own it.
When you're told to do turn-the-crank work and only turn-the-crank work, sneak in a little sizzle to keep your team excited and engaged.
When it's suggested that your team must do another project while they are fully engaged in an active project, create a big problem with the active project to delay the other project.
When the project is going poorly, be forthcoming with the team.
When you fail to do what you say, apologize.  Then, do what you said you'd do.
When you make a mistake in judgement which creates a big problem, explain your mistake to the team and ask them for help.
If you've got to clean up a mess, tell your team you need their help to clean up the mess.
When there's a difficult message to deliver, deliver it face-to-face and in private.
When your team challenges your thinking, thank them.
When your team tells you the project will take longer than you want, believe them.
When the team asks for guidance, give them what you can and when you don't know, tell them.
As leaders, we don't always get things right.  And that's okay because mistakes are a normal part of our work.  And projects don't always go as planned, but that's okay because that's what projects do. And we don't always have the answers, but that's okay because we're not supposed to. But we are responsible for our response to these situations.
When mistakes happen, good leaders own them. When there's too much work and too little time, good leaders tell it like it is and put together a realistic plan. And when the answers aren't known, a good leader admits they don't know and leads the effort to figure it out.
None of us get it right 100% of the time. But what we must get right is our response to difficult situations.  As leaders, our responses should be based on honesty, integrity, respect for the reality of the situation and respect for people doing the work.
Image credit – Ludovic Tristan