Archive for the 'Complexity' Category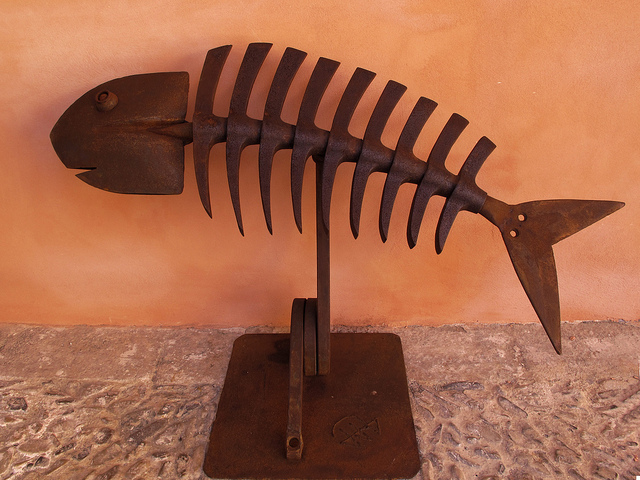 With process improvement, the existing process is refined over time.  With innovation, the work is new. You can't improve a process that does not yet exist.  Process creation, yes.  Process improvement, no.
Standard work, where the sequence of process steps has proven successful, is a pillar of the manufacturing mindset.  In manufacturing, if you're not following standard work, you're not doing it right.  But with innovation, when the work is done for the first time, there can be no standard work. In that way, if you're following the standard work paradigm, you are not doing innovation.
In a well-established manufacturing process, problems are tightly scoped and constrained. There can be several ways to solve it and one of the ways is usually better than the others. Teams are asked to solve the problem three or four ways and explain the rationale for choosing one solution over the other. With innovation it's different.  There may not be a solution, never mind three.  With innovation, it's one-in-a-row solution.  And the real problem is to decide which problem to solve.  If you're asked to use Fishbone diagrams to solve the problem three or four ways, you're not doing innovation. Solve it one way, show a potential customer and decide what to do next.
With manufacturing and product development, it's all about Gantt charts and hitting dates.  The tasks have a natural precedence and all of them have been done before.  There are branches in the plan, but behind them is clear if-then logic.  With innovation, the first task is well-defined.  And the second task – it depends on the outcome of the first.  And completion dates?  No way. If you can predict the completion date, you're not doing innovation.  And if you're asked for a fully built-out Gantt chart, you're in trouble because that's a misguided request.
Systems in manufacturing can be complicated, with lots of moving parts.  And the problems can be complicated. But given enough time, the experts can methodically figure it out. But with innovation, the systems can be complex, meaning they are not predictable.  Sometimes parts of the system interact strongly with other parts and sometimes they don't interact at all. And it's not that they do one or the other, it's that they do both.  It's like they have a will of their own, and, sometimes, they have a bad attitude. And if it's a new system, even the basic rules of engagement are unknown, never mind the changing strength of the interactions.  And if the system is incomplete and you don't know it, linear thinking of the experts can't solve it.  If you're using linear problem solving techniques, you're not doing innovation.
Manufacturing is about making one thing a million times. Innovation is about choosing among the million possibilities and making one-in-a-row, and then, after the bugs are worked out, making the new thing a million times.  But one-in-a-row must come first.  If you can't do it once, you can't do it a million times, even with process improvement, standard work, Gantt charts and Fishbone diagrams.
Image credit jacinta lluch valero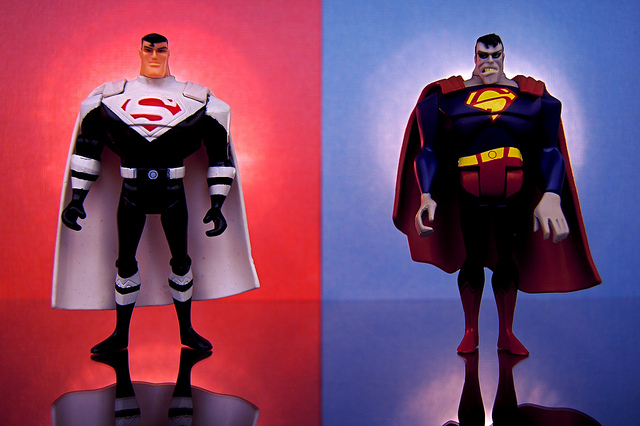 There are two domains – what is and what isn't. We're most comfortable in what is and we don't know much about what isn't. Neither domain is best and you can't have one without the other. Sometimes it's best to swim in what is and other times it's better to splash around in what isn't.  Though we want them, there are no hard and fast rules when to swim and when to splash.
Improvement lives in the domain of what is. If you're running a Six Sigma project, a lean project or a continuous improvement program you're knee deep in what is. Measure, analyze, improve, and control what is. Walk out to the production floor, count the machines, people and defects, measure the cycle time and eliminate the wasteful activities. Define the current state and continually (and incrementally) improve what is. Clear, unambiguous, measurable, analytical, rational.
The close cousins creativity and innovation live in the domain of what isn't. They don't see what is, they only see gaps, gulfs and gullies. They are drawn to the black hole of what's missing. They define things in terms of difference.  They care about the negative, not the image. They live in the Bizarro world where strength is weakness and far less is better than less. Unclear, ambiguous, intuitive, irrational.
What is – productivity, utilization, standard work. What isn't – imagination, unstructured time, daydreaming. Predictable – what is. Unknowable – what isn't.
In the world of what is, it's best to hire for experience.  What worked last time will work this time. The knowledge of the past is all powerful.  In the world of what isn't, it's best to hire young people that know more than you do. They know the latest technology you've never heard of and they know its limitations.
Improving what is pays the bills while creating what isn't fumbles to find the future. But when what is runs out of gas, what isn't rides to the rescue and refuels. Neither domain is better, and neither can survive without the other.
The magic question – what's the best way to allocate resources between the domains? The unsatisfying answer – it depends. And the sextant to navigate the dependencies – good judgement.
Image credit – JD Hancock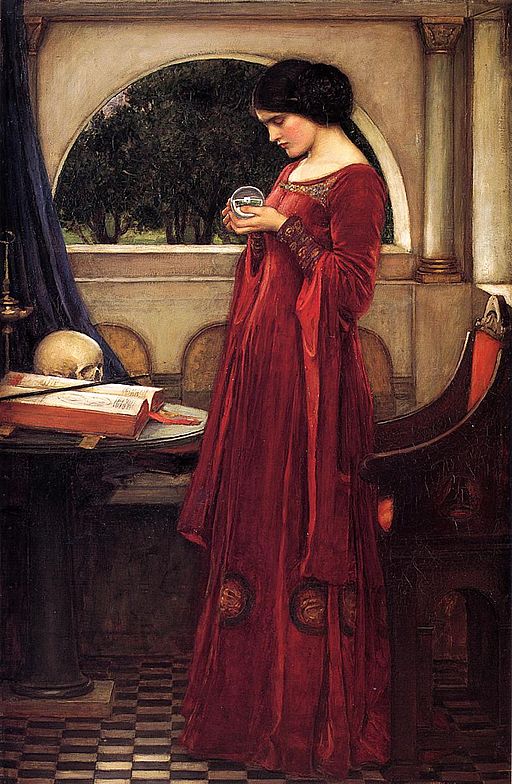 When doing new things there is no predictability. There's speculation, extrapolation and frustration, but no prediction. And the labels don't matter.  Whether it's called creativity, innovation, discontinuous improvement or disruption there's no prediction.
The trick in the domain complexity is to make progress without prediction.
The first step is to try to define the learning objective.  The learning objective is what you want to learn. And its format is – We want to learn that [fill in the learning objective here].  It's fastest to tackle one learning objective at a time because small learning objectives are achieved quickly with small experiments.  But, it will be a struggle to figure out what to learn.  There will be too many learning objectives and none will be defined narrowly.  At this stage the fastest thing to do is stop and take a step back.
There's nothing worse than learning about the wrong thing.  And it's slow. (The fastest learning experiments are the ones that don't have to be run.) Before learning for the sake of learning, take the necessary time to figure out what to learn. Ask some questions: If it worked could it reinvent your industry? Could it obsolete your best product? Could it cause competitors to throw in the towel?  If the answer is no, stop the project and choose one where the answer is yes. Choose a meaningful project, or don't bother.
First learning objective – We want to learn that, when customers love the new concept, the company will assign appropriate resources to commercialize it.  If there's no committment up front, stop.  If you get committment, keep going. (Without upfront buy-in the project relies on speculation, the wicked couple of prediction and wishful thinking.)
Second learning objective – We want to learn that customers love the new concept.  This is not "I think customers will love it." or "Customers may love it." In the standard learning objective format – We want to learn that [customers love the new concept].  Next comes the learning plan.
What will you build for customers to help them understand the useful novelty of the revolutionary concept?  For speed's sake, build a non-functional prototype that stands for the concept.  It's a thin skin wrapped around an empty box that conveys the essence of the novelty.  No skeleton, just skin.  And for speed's sake, show it to fewer customers than you think reasonable.  And define the criteria to decide they love it.  There's no trick here. Ask "Do they love it?" and use your best judgement.  At this early stage, the answer will be no.  But they'll tell you why they don't love it, and that's just the learning you're looking for.
Use customer input to reformulate the learning objective and build a new prototype and repeat.  The key here is to build fast, test fast, learn fast and repeat fast.  The art becomes defining the simplest learning objectives, building the simplest prototypes and making decisions with data from the fewest customers.
With complexity and newness prediction isn't possible. But learning is.
And learning doesn't have to take a lot of time.
Image credit — John William Waterhouse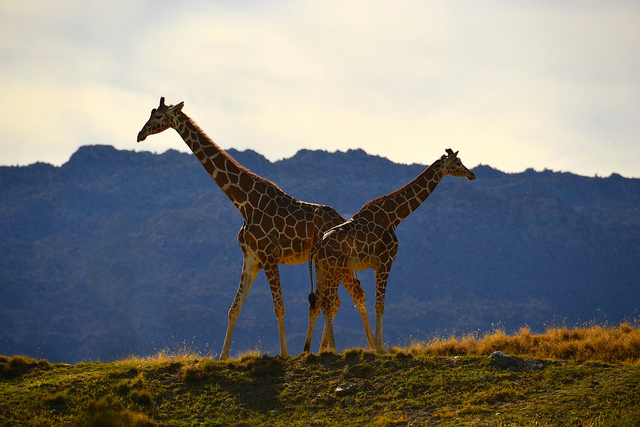 For established companies, when times are good, it's not the right time to try something new – the resources are there but the motivation is not; and when times are tough it's also the wrong time to try something new – the motivation is there but the breathing room is not.  There are an infinite number of scenarios, but for the established company it's never a good time to try something new.
For startup companies, when times are good, it's the right time to try something new – the resources are there and so is the motivation; and when times are tough it's also the right time to try something new – the motivation is there and breathing room is a sign of weakness.  Again, the scenarios are infinite, but for the startup is always a good time to try something new.
But this is not a binary world. To create new markets and new customers, established companies must be a little bit startup, and to scale, startups must ultimately be a little bit established. This ambidextrous company is good on paper, but in the trenches it gets challenging. (Read Ralph Ohr for an expert treatment.)  The establishment regime never wants to do anything new and the startup regime always wants to.  There's no middle ground – both factions judge each other through jaded lenses of ROI and learning rate and mutual misunderstanding carries the day.  Trouble is, all companies need both – established companies need new markets and startups need to scale. But it's more complicated than that.
As a company matures the balance of power should move from startup to established.  But this tricky because the one thing power doesn't like to do is move from one camp to another. This is the reason for the "perpetual startup" and this is why it's difficult to scale.  As the established company gets long in the tooth the balance of power should move from the establishment to the startup.  But, again, power doesn't like to change teams, and established companies squelch their fledgling startup work. But it's more complicated, still.
The competition is ever-improving, the economy is ever-changing and the planet is ever-warming.  New technologies come on-line, and new business models test the waters. Some work, some don't.  Huge companies buy startups just to snuff them out and established companies go away.  The environment is ever-changing on all fronts.  And the impermanence pushes and pulls on the pendulum of power dynamics.
All companies want predictability, but they'll never have it.  All growth models are built on rearward-looking fundamentals and forward-looking conjecture.  Companies will always have the comfort of their invalid models, but will never the predictability they so desperately want.  Instead of predictability, companies would be better served by a strong sense of how it wants to go about its business and overpowering genetics of adaptability.
For a strong definition of how to go about business, a simple declaration does nicely. "We want to spend 80% of our resources on established-company work and 20% on startup-company work." (Or 90-10, or 95-5.)  And each quarter, the company measures itself against its charter, and small changes are made to keep things on track.  Unless, of course, if the environment changes or the business model runs out of gas.  And then the company adapts.  It changes its approach and it's projects to achieve its declared 80-20 charter, or, changes the charter altogether.
A strong charter and adaptability don't seem like good partners, but they are.  The charter brings focus and adaptability brings the change necessary to survive in an every-changing environment.  It's not easy, but it's effective.  As long as you have the right leaders.
Image credit – Rick Abraham1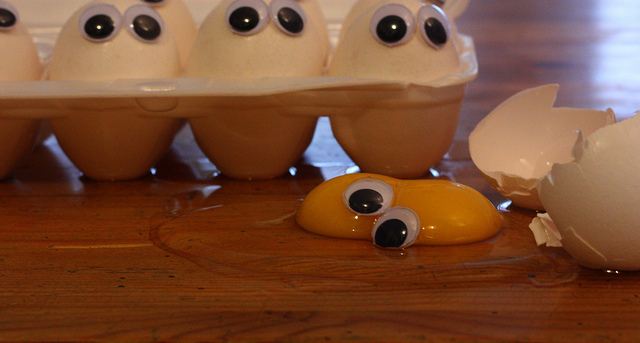 When doing something from the first time you're going to get it wrong.  There's no shame in that because that's how it goes with new work. But more strongly, if you don't get it wrong you're not trying hard enough.  And more strongly, embrace the inherent wrongness as a guiding principle.
Take Small Bites. With new work, a small scope is better than a large one.  But it's exciting to do new work and there's a desire to deliver as much novel usefulness as possible.  And, without realizing it, the excitement can lead to a project bloated with novelty.  With the best intentions, the project team is underwater with too much work and too little time.  With new work, it's better to take one bite and swallow than three and choke.
Ratchet Thinking. With new work comes passion and energy.  And though the twins can be helpful and fun to have around, they're not always well-behaved.  Passion can push a project forward but can also push it off a cliff. Energy creates pace and can quickly accelerate a project though the milestones, but energy can be careless and can just as easily accelerate a project in the wrong direction.  And that's where ratchet thinking can help.
As an approach, the objective of ratchet thinking is to create small movements in the right direction without the possibility of back-sliding.  Solve a problem and click forward one notch; solve a second problem and click forward another notch.  But, with ratchet thinking, if the third problem isn't solved, the project holds its ground at the second notch.  It takes a bit more time to choose the right problem and to solve it in a way that cannot unwind progress, but ultimately it's faster.  Ratchet thinking takes the right small bite, chews, swallows.
Zero Cost of Change. New work is all about adding new functions, enhancing features and fixing what's broken.  In other words, new work is all about change. And the faster change can happen, the faster the product/service/business model is ready for sale.  But as the cost of change increases the rate of changes slows.  So why not design the project to eliminate the cost of change?
To do that, design the hardware with a bit more capability and headroom so there's some wiggle room to handle the changes that will come.  Use a modular approach for the software to minimize the interactions of software changes and make sure the software can be updated remotely without customer involvement.  And put in place a good revision control (and tracking) mechanism.
Doing new work is full of contradictions: move quickly, but take the time to think things through; take on as much as you can, but no more; be wrong, but in the right way; and sometimes slower is faster.
But doing new work you must.
image credit – leasqueaky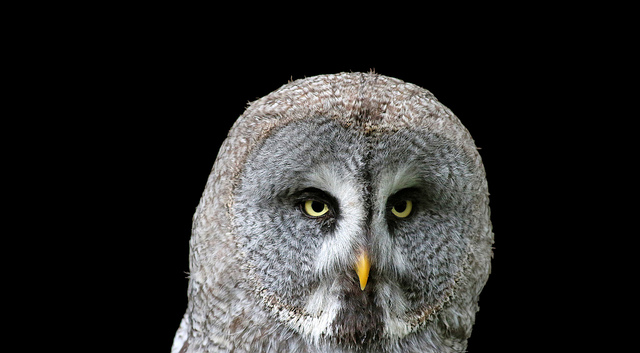 Today's work is complicated with electronic and mechanical subsystems wrapped in cocoons of software; coordination of matrixed teams; shared resources serving multiple projects; providing world class services in seventeen languages on four continents. And the complexity isn't limited to high level elements.  There is a living layer of complexity growing on all branches of the organization right down to the leaf level.
Complexity is real, and it complicates things.  To run projects and survive in the jungle of complexity it's important to know how to put the right pieces together and provide the right answers.  But as a leader it's more important to slash through the complexity and see things as they are.  And for that, it's more important to know how ask diabolically simple questions (DSQ).
Project timelines are tight and project teams like to start as soon as they can.  Too often teams start without clarity on what they're trying to achieve.  At these early stages the teams make record progress in the wrong direction.  The leader's job is to point them in the right direction, and here's the DSQ to set them on their way: What are you trying to achieve?
There will likely be some consternation, arm waiving and hand wringing.  After the dust settles, help the team further tighten down the project with this follow-on DSQ:  How will you know you achieved it?
For previous two questions there are variants that works equally well for work that closer to the fuzzy front end: What are you trying to learn? and How will you know you learned it?
There is no such thing as a clean-sheet project and even the most revolutionary work builds on the existing system.  Though the existing business model, service or product has been around for a long time, the project team doesn't really know how it works.  They know they should know but they're afraid to admit it. Let them off the hook with this beauty: How does it work today?
After the existing system is defined with a simple block diagram (which could take a couple weeks) it's time to help the project team focus their work.  The best DSQ for the job: How is it different from the existing system?  If the list is too long there's too much newness and if it's too short there's not enough novelty.  If they don't know what's different, ask them to come back when they know.
After the "what's different" line of questioning, the team must be able to dive deeper.  For that it's time one of the most powerful DSQs in the known universe: What problem are you trying to solve? Expect frustration and complicated answers.  Ask them to take some time and for each problem describe it on a single page using less than ten words.  Suggest a block diagram format and ask them to define where and when the problem occurs.  (Hint: a problem is always between two components/elements of the system.)  And the tricky follow-on DSQ: How will you know you solved it? No need to describe the reaction to that one.
Though not an exhaustive list, here are some of my other favorite DSQs:
Who will buy it, how much will they pay, and how do you know?
Have we done this before?
Have you shown it to a real customer?
How much will it cost and how do you know?
Whose help do we need?
If the prototype works, will we actually do anything with it?
Diabolically simple questions have the power to heal the project teams and get them back on track.  And over time, DSQs help the project teams adopt a healthy lifestyle.  In that way, DSQs are like medicine – they taste bad but soon enough you feel better.
Image credit – Daniela Hartmann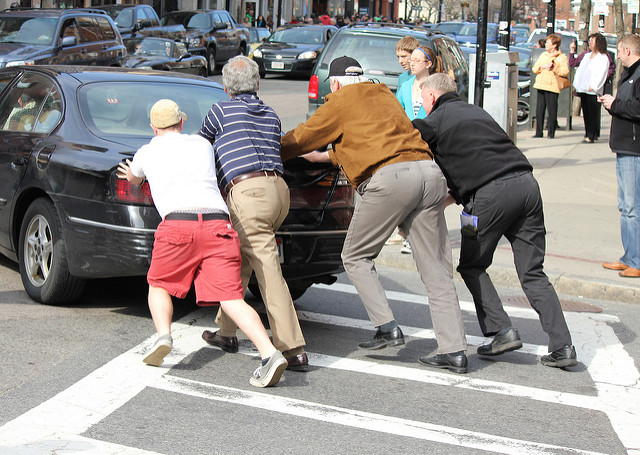 People ask why.
People buy products from people.
The right people turn activity into progress.
People want to make a difference, and they do.
People have biases which bring a richer understanding.
People use judgement – that's why robots don't run projects.
People recognize when the rules don't apply and act accordingly.
Business models are an interconnected collection of people processes.
The simplest processes require judgement, that's why they're run by people.
People don't like good service, they like effective interaction with other people.
People are the power behind the tools.  (I never met a hammer that swung itself.)
Progress is powered by people.
Image credit – las – intially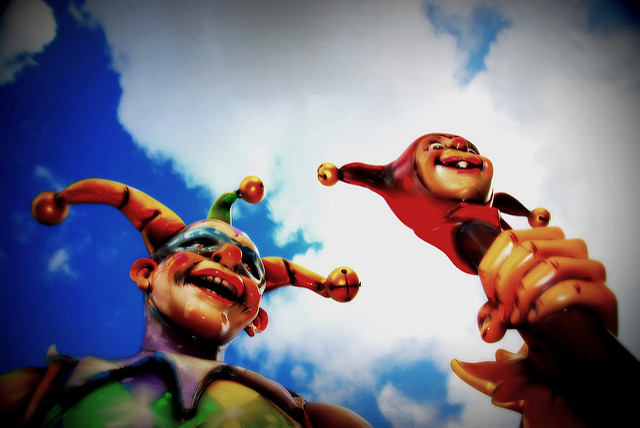 In strategic planning there's a strong forcing function that causes the organization to converge on a singular, company-wide approach.  While this convergence can be helpful, when it's force is absolute it stifles new ideas.  The result is an operating plan that incrementally improves on last year's work at the expense of work that creates new businesses, sells to new customers and guards against the dark forces of disruptive competition.  In times of change convergence must be tempered to yield a bit of diversity in the approach.  But for diversity to make it into the strategic plan, dissent must be an integral (and accepted) part of the planning process.  And to inject meaningful diversity the dissenting voice must be as load as the voice of convergence.
It's relatively easy for an organization to come to consensus on an idea that has little uncertainty and marginal upside.  But there can be no consensus, but on an idea with a high degree of uncertainty even if the upside is monumental.  If there's a choice between minimizing uncertainty and creating something altogether new, the strategic process is fundamentally flawed because the planning group will always minimize uncertainty.  Organizationally we are set up to deliver certainty, to make our metrics and meet our timelines.  We have an organizational aversion to uncertainty, and, therefore, our organizational genetics demand we say no to ideas that create new business models, new markets and new customers.  What's missing is the organizational forcing function to counterbalance our aversion to uncertainty with a healthy grasping of it.  If the company is to survive over the next 20 years, uncertainty must be injected into our organizational DNA. Organizationally, companies must be restructured to eliminate the choice between work that improves existing products/services and work that creates altogether new markets, customers, products and services.
When Congress or the President wants to push their agenda in a way that is not in the best long term interest of the country, no one within the party wants to be the dissenting voice. Even if the dissenting voice is right and Congress and the President are wrong, the political (career) implications of dissent within the party are too severe.  And, organizationally, that's why there's a third branch of government that's separate from the other two.  More specifically, that's why Justices of the Supreme Court are appointed for life.  With lifetime appointments their dissenting voice can stand toe-to-toe with the voice of presidential and congressional convergence.  Somehow, for long-term survival, companies must find a way to emulate that separation of power and protect the work with high uncertainty just as the Justices protect the law.
The best way I know to protect work with high uncertainty is to create separate organizations with separate strategic plans, operating plans and budgets.  In that way, it's never a decision between incremental improvement and discontinuous improvement.  The decision becomes two separate decisions for two separate teams: Of the candidate projects for incremental improvement, which will be part of team A's plan? And, of the candidate projects for discontinuous improvement, which will become part of team B's plan?
But this doesn't solve the whole challenge because at the highest organizational level, the level that sits above Team A and B, the organizational mechanism for dissent is missing. At this highest level there must be healthy dissent by the board of directors.  Meaningful dissent requires deep understanding of the company's market position, competitive landscape, organizational capability and capacity, the leading technology within the industry (the level, completeness and maturity), the leading technologies in adjacent industries and technologies that transcend industries (i.e., digital).  But the trouble is board members cannot spend the time needed to create deep understanding required to formulate meaningful dissent.  Yes, organizationally the board of directors can dissent without reprisal, but they don't know the business well enough to dissent in the most meaningful way.
In medieval times the jester was an important player in the organization.  He entertained the court but he also played the role of the dissenter.  Organizationally, because the king and queen expected the jester to demonstrate his sharp wit, he could poke fun at them when their ideas didn't hang together.  He could facilitate dissent with a humorous play on a deadly serious topic.  It was delicate work, as one step too far and the jester was no more.  To strike the right balance the jester developed deep knowledge of the king, queen and major players in the court.  And he had to know how to recognize when it was time to dissent and when it was time to keep his mouth shut.  The jester had the confidence of the court, knew the history and could see invisible political forces at play.  The jester had the organizational responsibility to dissent and the deep knowledge to do it in a meaningful way.
Companies don't need a jester, but they do need a T-shaped person with broad experience, deep knowledge and the organizational status to dissent without reprisal.  Maybe this is a full time board member or a hired gun that works for the board (or CEO?), but either way they are incentivized to dissent in a meaningful way.
I don't know what to call this new role, but I do know it's an important one.
Image credit – Will Montague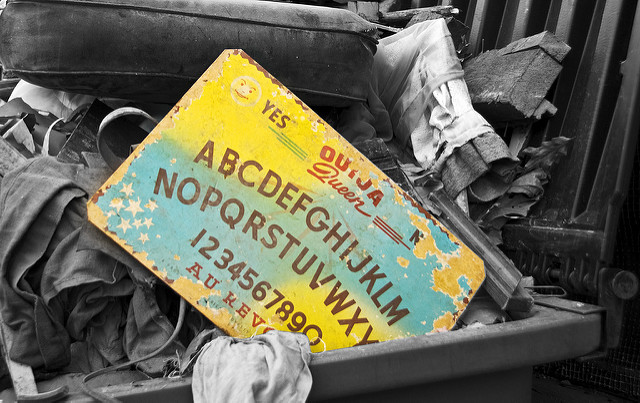 Once you have a project to work on, it's always a challenge to choose the first task.  And once finished with the first task, the next hardest thing is to figure out the next next task.
Two words to live by: Critical Path.
By definition, the next task to work on is the next task on the critical path.  How do you tell if the task is on the critical path?  When you are late by one day on a critical path task, the project, as a whole, will finish a day late.  If you are late by one day and the project won't be delayed, the task is not on the critical path and you shouldn't work on it.
Rule 1: If you can't work the critical path, don't work on anything.
Working on a non-critical path task is worse than working on nothing.  Working on a non-critical path task is like waiting with perspiration.  It's worse than activity without progress.  Resources are consumed on unnecessary tasks and the resulting work creates extra constraints on future work, all in the name of leveraging the work you shouldn't have done in the first place.
How to spot the critical path? If a similar project has been done before, ask the project manager what the critical path was for that project.  Then listen, because that's the critical path.  If your project is similar to a previous project except with some incremental newness, the newness is on the critical path.
Rule 2: Newness, by definition, is on the critical path.
But as the level of newness increases, it's more difficult for project managers to tell the critical path from work that should wait.  If you're the right project manager, even for projects with significant newness, you are able to feel the critical path in your chest.  When you're the right project manager, you can walk through the cubicles and your body is drawn to the critical path like a divining rod.   When you're the right project manager and someone in another building is late on their critical path task, you somehow unknowingly end up getting a haircut at the same time and offering them the resources they need to get back on track.  When you're the right project manager, the universe notifies you when the critical path has gone critical.
Rule 3: The only way to be the right project manager is to run a lot of projects and read a lot.  (I prefer historical fiction and biographies.)
Not all newness is created equal.  If the project won't launch unless the newness is wrestled to the ground, that's level 5 newness. Stop everything, clear the decks, and get after it until it succumbs to your diligence.  If the product won't sell without the newness, that's level 5 and you should behave accordingly.  If the newness causes the product to cost a bit more than expected, but the project will still sell like nobody's business, that's level 2.  Launch it and cost reduce it later.  If no one will notice if the newness doesn't make it into the product, that's level 0 newness. (Actually, it's not newness at all, it's unneeded complexity.)  Don't put in the product and don't bother telling anyone.
Rule 4: The newness you're afraid of isn't the newness you should be afraid of.
A good project plan starts with a good understanding of the newness.  Then, the right project work is defined to make sure the newness gets the attention it deserves.  The problem isn't the newness you know, the problem is the unknown consequence of newness as it ripples through the commercialization engine. New product functionality gets engineering attention until it's run to ground.  But what if the newness ripples into new materials that can't be made or new assembly methods that don't exist?  What if the new materials are banned substances?  What if your multi-million dollar test stations don't have the capability to accommodate the new functionality?  What if the value proposition is new and your sales team doesn't know how to sell it?  What if the newness requires a new distribution channel you don't have? What if your service organization doesn't have the ability to diagnose a failure of the new newness?
Rule 5: The only way to develop the capability to handle newness is to pair a soon-to-be great project manager with an already great project manager. 
It may sound like an inefficient way to solve the problem, but pairing the two project managers is a lot more efficient than letting a soon-to-be great project manager crash and burn.  After an inexperienced project manager runs a project into the ground, what's the first thing you do?  You bring in a great project manager to get the project back on track and keep them in the saddle until the product launches.  Why not assume the wheels will fall off unless you put a pro alongside the high potential talent?
Rule 6: When your best project managers tell you they need resources, give them what they ask for.
If you want to deliver new value to new customs there's no better way than to develop good project managers.  A good project manager instinctively knows the critical path; they know how the work is done; they know to unwind situations that needs to be unwound; they have the personal relationships to get things done when no one else can; because they are trusted, they can get people to bend (and sometimes break) the rules and feel good doing it; and they know what they need to successfully launch the product.
If you don't know your critical path, you don't know very much.  And if your project managers don't know the critical path, you should stop what you're doing, pull hard on the emergency break with both hands and don't release it until you know they know.
Image credit – Patrick Emerson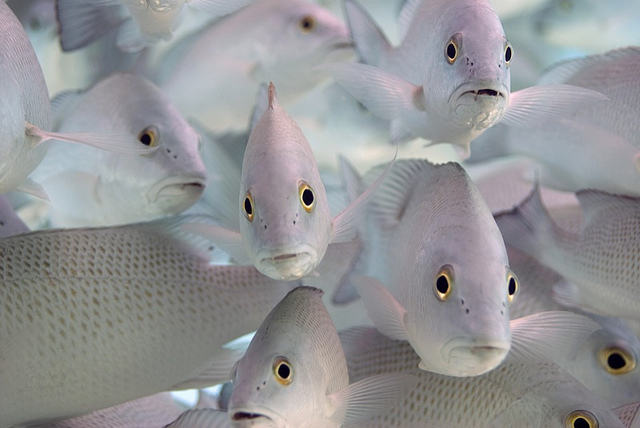 There are many different organizational structures, each with its unique set of strengths and weaknesses. The top-down organization has its strong alignment and limited flexibility while the bottom-up has its empowering consensus and sloth-like pace.  Which one's better?  Well, it depends.
The function-based organization has strong subject matter expertise and weak cross-function coordination, while the business unit-based organization knows its product, market and customers but has difficulty working east-west across product families and customer segments.  Is one better than the other?  Same answer- it depends.
The matrix organization has the best of both worlds – business unit and functional – and isn't particularly good at either.  And there's the ambidextrous organization that I don't pretend to understand.  If I had to choose one, which would I choose? It depends.
The best organizational structure depends on what you're trying to do, depends on the environmental context, depends on the organization's history and biases and the general state of organizational capability, capacity and profitability.  But that's not the whole picture because none of this is static.  All of this changes over time and it changes in an unpredictable way.  Because the best organizational structure depends on all these complicating factors and the factors change over time, there is never a "best" organizational structure.
Constant change has always been the dominant fundamental perturbing and disturbing our organizational structures.  But, as competition turns up the wick and the pace of learning builds geometrically, change's ability to influence our organizational structures has grown from disturbing to dismantling.
Change is the dominant fundamental, but its real power comes from the uncertainty it brings to the party.  Our tired, old organizational structures were designed to survive in a long-dead era of glacial change and rationed uncertainty.  And though our organizational structures were built in granite, the elevated sea levels of uncertainty are creating fissures in our inflexible organizational structures and profitability is leaking from all levels
If uncertainty is the disease, adaptability is the antidote.  The organization must continually monitor its environment for changes.  And when it senses an emerging shift, the organization it must move resources in a way that satisfies the new reality.  The organization structure shifts to fit the work.  The structure changes as the character of the projects change.  The organizational structure never reaches equilibrium; it survives through continual evolutionary loop of sense-change-sense.
I don't have a name for an organization like this, and I think it's best not to name it.  Instead, I think it's best to describe how it behaves.  It's a living organization that behaves like a living organism.  It wants to survive, so it changes itself based on changes in its environment.  It's an organization that self organizes.
Directionally, organizational structures should be less static and more dynamic, and they should evolve to fit the work.  The difficult part is how to define the explicit rules on how it should change, when it should change and how it decides.  But it's more than difficult to describe explicit rules, it's impossible.  In domains of high levels of uncertainty there can be no predictability and without predictability a finite set of explicit rules will not work.  The DNA of this living organization is implicit knowledge, evolutionary experimentation and personal judgement.
I'm not sure what to call this type of organizational structure, and I'm not exactly sure how to create one. But it sure sounds like a lot of fun.
Image credit — actor212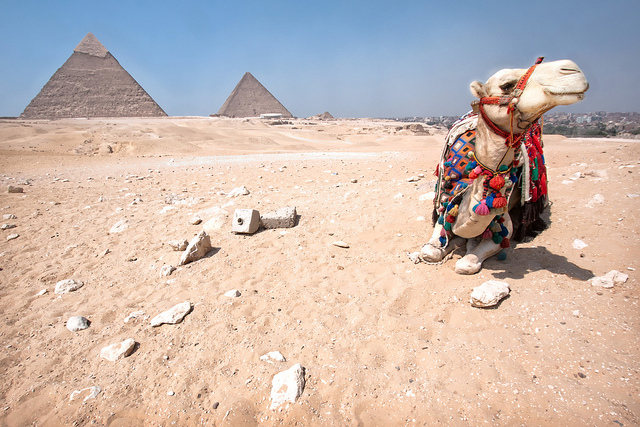 One of the best ways to improve your brand is to improve your products.  The most common way is to provide more goodness for less cost – think miles per gallon.  Usually it's a straightforward battle between market leaders, where one claims quantifiable benefit over the other – Ours gets 40 mpg and theirs doesn't.   And the numbers are tied to fully defined test protocols and testing agencies to bolster credibility.  Here's the data.  Buy ours
But there's a more powerful way to improve your brand, and that's to map your products to reliability.  It's far a more difficult game than the quantified head-to-head comparison of fuel economy and it's a longer play, but done right, it's a lasting play that is difficult to beat.  Run the thought experiment:  think about the brands you associate with reliability.  The brands that come to mind are strong, lasting brands, brands with staying power, brands whose products you want to buy, brands you don't want to compete against.  When you buy their products you know what you're going to get.  Your friends tell you stories about their products.
There's a complete a complete tool set to create products that map to reliability, and they work.  But to work them, the commercialization team has to have the right mindset.  The team must have the patience to formally define how all the systems work and how they interact. (Sounds easy, but it can be painfully time consuming and the level of detail is excruciatingly extreme.)  And they have to be willing to work through the discomfort or developing a common understanding how things actually work. (Sounds like this shouldn't be an issue, but it is – at the start, everyone has a different idea on how the system works.)  But more importantly, they've got to get over the natural tendency to blame the customer for using the product incorrectly and learn to design for unintended use.
The team has got to embrace the idea that the product must be designed for use in unpredictable ways in uncontrolled conditions. Where most teams want to narrow the inputs, this team designs for a wider range of inputs.  Where it's natural to tighten the inputs, this team designs the product to handle a broader set of inputs.  Instead of assuming everything will work as intended, the team must assume things won't work as intended (if at all) and redesign the product so it's insensitive to things not going as planned.  It's strange, but the team has to design for hypothetical situations and potential problems.  And more strangely, it's not enough to design for potential problems the team knows about, they've got to design for potential problems they don't know about. (That's not a typo.  The team must design for failure modes it doesn't know about.)
How does a team design for failure modes it doesn't know about? They build a computer-based behavioral model of the system, right down to the nuts, bolts and washers, and they create inputs that represent the environment around the system.  They define what each element does and how it connects to the others in the system, capturing the governing physics and propagation paths of connections. Then they purposefully break the functions using various classes of failure types, run the analysis and review the potential causes.  Or, in the reverse direction, the team perturbs the system's elements with inputs and, as the inputs ripple through the design, they find previously unknown undesirable (harmful) functions.
Purposefully breaking the functions in known ways creates previously unknown potential failure causes.  The physics-based characterization and the interconnection (interaction) of the system elements generate unpredicted potential failure causes that can be eliminated through design.  In that way, the software model helps find potential failures the team did not know about.  And, purposefully changing inputs to the system, again through the physics and interconnection of the elements, generates previously unknown harmful functions that can be designed out of the product.
If you care about the long-term staying power of your brand, you may want to take a look at TechScan, the software tool that makes all this possible.
Image credit — Chris Ford.