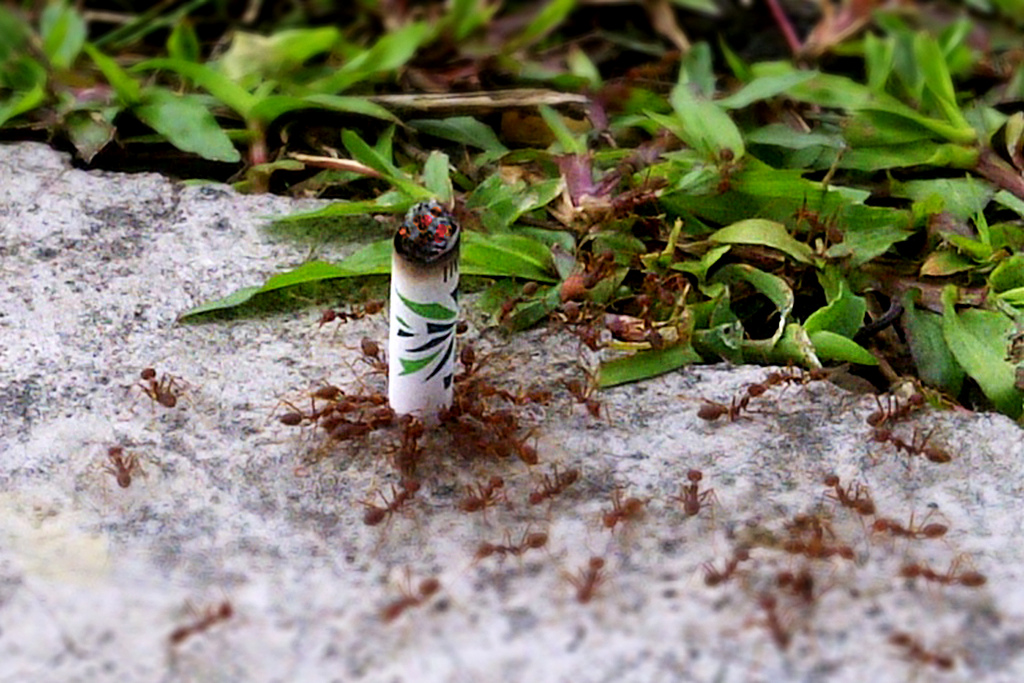 Things are cyclic, but there seems to be no end to the crusade of continuous improvement. (Does anyone remember how the Crusades turned out?) If only to take the edge off, there needs to be an injection of absurdity.
There's no pressure with absurdity – no one expects an absurd idea to work.  If you ask for an innovative idea, you'll likely get no response because there's pressure from the expectation the innovative idea must be successful. And if you do get a response, you'll likely get served a plain burrito of incremental improvement garnished with sour cream and guacamole to trick your eye and doused in hot sauce to trick your palate. If you ask for an absurd idea, you get laughter and something you've never heard before.
When drowning in the sea of standard work, it takes powerful mojo to save your soul.  And the absurdity jetpack is the only thing I know with enough go to launch yourself to the uncharted oasis of new thinking.  Immense force is needed because continuous improvement has serious mass – black hole mass. Like with light, a new idea gets pulled over the event horizon into the darkness of incremental thinking.  But absurdity doesn't care.  It's so far from the center lean's pull is no match.
But to understand absurdity's superpower is to understand what makes things absurd.  Things are declared absurd when they cut against the grain of our success.  It's too scary to look into the bright sun of our experiences, so instead of questioning their validity and applicability, the idea is deemed absurd.  But what if the rules have changed and the fundamentals of last year's success no longer apply?  What if the absurd idea actually fits with the new normal?  In a strange Copernican switch, holding onto to what worked becomes absurd.
Absurd ideas sometimes don't pan out.  But sometimes they do.  When someone laughs at your idea, take note – you may be on to something.  Consider the laughter an artifact of misunderstanding, and consider the misunderstanding a leading indicator of the opportunity to reset customer expectations.  And if someone calls your idea absurd, give them a big hug of thanks, and get busy figuring out how to build a new business around it.