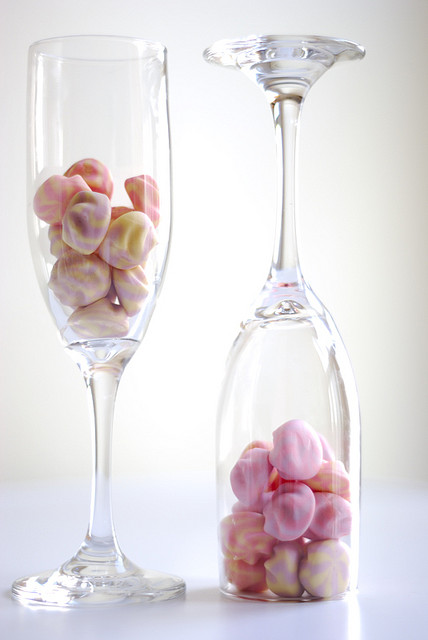 Supply and demand have been joined at the hip since the beginning.  When demand is high, the deck is shuffled so supply seems low.  The fabricated scarcity drives up prices and shareholders are happy.  When demand is low, the competition pushes each other on price.  The abundance creates a commodity, and it's a race to the bottom.
But this is old thinking.
Scarcity isn't a lever to jack up prices or manipulate relationships, it's an opportunity to spend your limited resources on the most important work and to build relationships.  When you tell a potential partner you want work with them and you are willing to spend your finite resources to make it happen, it's a huge compliment.  Voting with your feet makes a powerful statement that you're serious about working with them because you think they're special.  You are telling them that you will say no to others so you can say yes to them.  Both know they're part of something important and the free-flowing positivity results in something otherwise impossible.
Scarcity is limiting only if your mental framework thinks it is.  If you hoard and hold tightly, scarcity breeds win-lose relationships governed by power dynamics.  But if you choose the anti-framework, scarcity creates trust.
Played differently, abundance does not create commodity, it's opportunity to show others you have enough to spare.  In personal relationships, when you share some of your work for free your relationships blossom.  When you give it away you are signaling that you have plenty to spare.  It's clear to everyone you are a geyser of new thinking.  Here – take this.  I'll make more.  These simple words create a foundation of trust which bolsters your personal brand.  And because all business relationships are personal relationships, it does the same thing for your company's brand.
Make it a commodity or give it away – how you see abundance is your choice.  The old way breeds bare-knuckled competition.  The new way creates a brand steeped in trust.
If you have scarcity, be thankful for it.  Allocate your precious resources thoughtfully and with love.  Spend your time with the people and causes that matter.  It will feel good to everyone, including you.  And if you have abundance, be thankful.  Choose to develop closer relationships based on trust. Choose to give it away.
Happy Thanksgiving.
image credit — GloriaGarcia