Archive for the 'How To' Category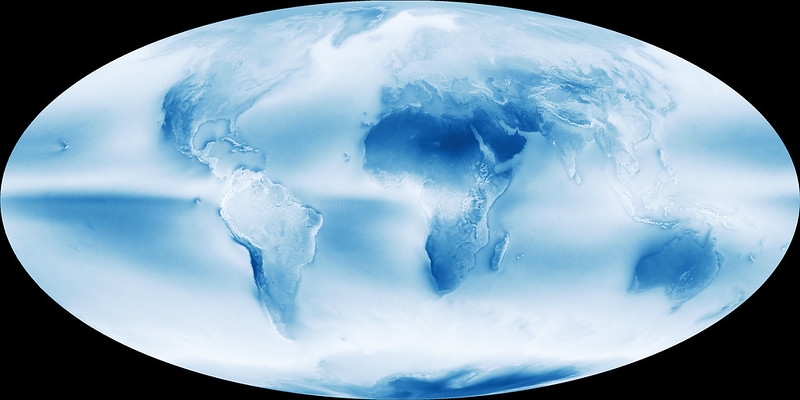 In last week's post, I provided a chart that describes the sources of electricity for the United States.  Coal is the largest source of electricity (38%) and natural gas is the next largest (25%).  The largest non-carbon source is nuclear (22%) and the largest renewable sources are wind (6%) and solar (5%). The data from the chart came from Otherlab who was contracted by the Advanced Research Project Agency of the Department of Energy (ARPA-e) to review all available energy data sources and create an ultra-high resolution picture of the U.S. energy economy.
Using the same data set, I created a chart to break out the top ten categories for petroleum consumption for the United States.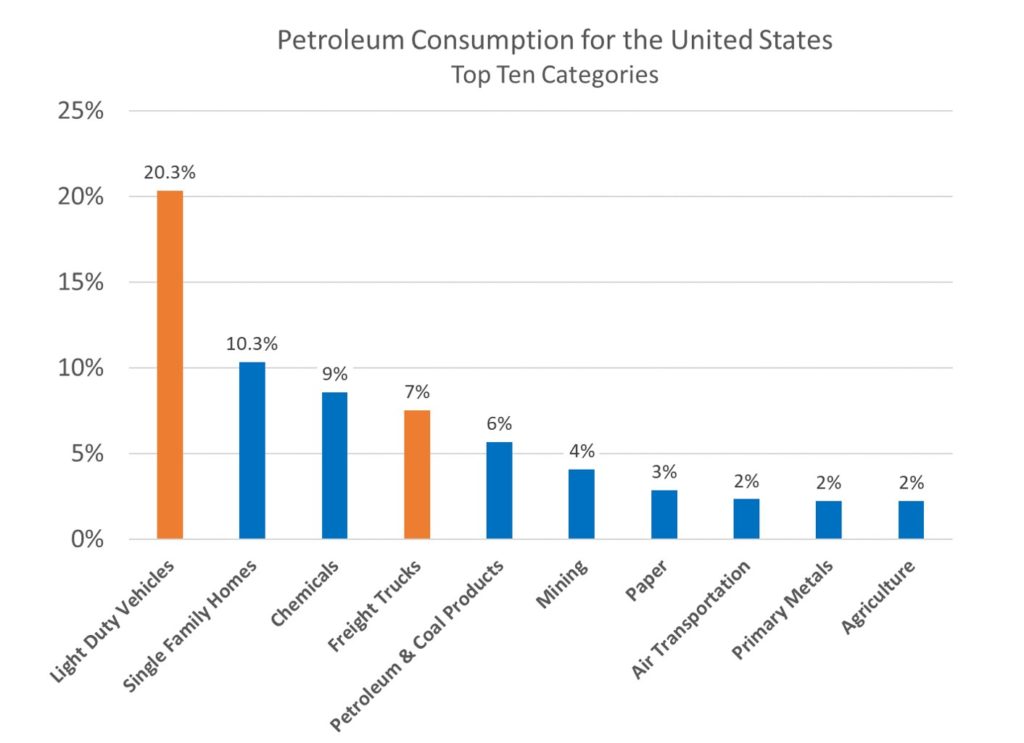 The category Light-Duty Vehicles (cars, light trucks) is the largest consumer at 20% and is more than the sum of the next two categories – Single-Family Homes (10%) and Chemicals (9%).
When Light-Duty Vehicles at 20% are combined with Freight Trucks (think eighteen-wheelers) at 7%, they make up 27% of the country's total consumption, making the Transportation sector the thirstiest. The most effective way to reduce petroleum consumption is to replace vehicles powered by internal combustion engines with electric vehicles (EVs). But there's a catch.
As internal combustion engines diminish and EVs come online, petroleum consumption will drop and will help the planet. But, as EVs come online the demand for electricity will increase, making it even more important to replace coal and natural gas with zero-carbon sources of electricity: nuclear, hydro, wind and solar.
To save the planet, here's what you can do.  Vote for political candidates who will end federal subsidies for coal and natural gas.  That single change will accelerate the adoption of wind and solar, as it will increase the existing cost advantage of wind and solar.  And if that freed-up money can be reallocated to federally-funded R&D to improve the controllability of electrical grids, the change will come even sooner.
And at the state and local level, you can vote for candidates that want to make it easier for wind and solar projects to be funded.
And, lastly, you can buy an EV. You will see a much larger selection of new electric vehicles over the next year and the driving range continues to improve. Over the next year, most new EV models will be high performance and high cost, lower-cost EVs should follow soon after.
Image credit – NASA Goodard Flight Center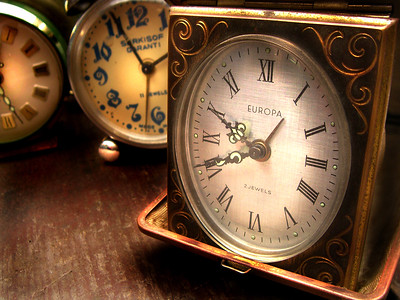 When you have more than enough money, you have money affluence.  With it, you can buy what you want, eat what you want, drive what you want, and travel where you want.  But to have this unallocated money, or discretionary money, you probably need to spend a heck of a lot of time working.  Climbing the ladder takes a lot of time. And once you're at the top, you probably have a lot of commitments that pull hard on your calendar.  Odds are, if you have unallocated or discretionary money (money affluence), you likely don't have unallocated or discretionary time (time affluence).
If you have money affluence, but no time affluence, what do you really have?
To understand how much unallocated time you have, here's an example day.  You get up at 6:00 am, leave for work at 6:30, commute for an hour to arrive at work at 7:30, eat at your desk, leave work at 5:00 pm, arrive home at 6:00 and go to bed at 10:00.  If this is your day, you have four hours of unallocated time per workday.  I know this doesn't include the realities of cleaning, cooking, yard work, paying bills, running errands, kids' sporting events, and a number of other commitments, but makes the upcoming math work well and doesn't demand we acknowledge we have little to no unallocated time.
In the contrived day described above, you're getting enough sleep but not much else – no exercise, no time to relax during lunch.  And, it's likely you're trading sleep for the time needed to accomplish the practical realities of daily life. But, let's just say you have four hours of unallocated time. If you have four hours of unallocated time per day, do you think you have time affluence?
If you reduce your commute to thirty minutes, you have an extra hour of unallocated time (five). That doesn't sound much, but you increased your unallocated time by 25%.  And if you add thirty minutes of unallocated time for lunch and thirty minutes of exercise during the workday, you add another hour of unallocated time, increasing your unallocated time to six hours, or a 50% increase over the four hours of the baseline. But, to be clear, when you assign an activity of your choosing to unallocated time, it's still unallocated time, but it may be helpful to think of it as discretionary time.
And if you tell your boss that for your first hour of work (from 7:30 to 8:30 am) there will be no meetings, no email, no phone calls, no Skype, no Slack, you increase your unallocated time by another hour, bringing your total up to seven hours, or a 75% increase in unallocated time.
As it stands, the world will take your unallocated time unless you protect it. And you won't free up more unallocated time unless you grab your calendar and proactively squeeze out some time for yourself.
If you have money affluence, but no time affluence, you don't have all that much.
Image credit — becosky…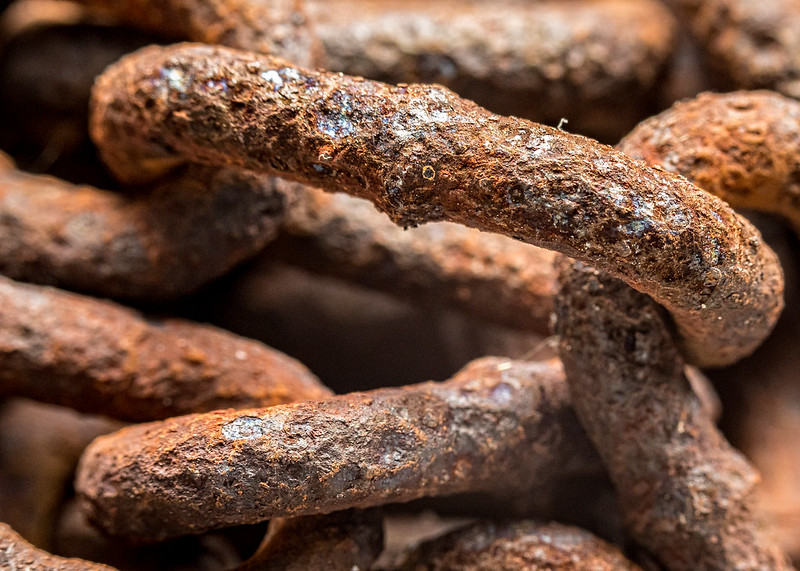 All-or-nothing thinking is exciting – we'll launch a whole new product family all at once and take the market by storm! But it's also dangerous – if we have one small hiccup, "all" turns into "nothing" in a heartbeat. When you take an all-or-nothing approach, it's likely you'll have far too little "all" and far too much "nothing".
Instead of trying to realize the perfection of "all", it's far better to turn nothing into something.  Here's the math for an all-or-nothing launch of product family launch consisting of four products, where each product will create $1 million in revenue and the probability of launching each product is 0.5 (or 50%).
1 product x $1 million x 0.5 = $500K
2 products x $1 million x 0.5 x 0.5 = $500K
3 products x $1 million x 0.5 x 0.5 x 0.5 = $375K
4 products x $1 million x 0.5 x 0.5 x 0.5 x 0.5 = $250K
In the all-or-nothing scheme, the launch of each product is contingent on all the others.  And if the probability of each launch is 0.5, the launch of the whole product family is like a chain of four links, where each link has a 50% chance of breaking.  When a single link of a chain breaks, there's no chain. And it's the same with an all-or-nothing launch – if a single product isn't ready for launch, there are no product launches.
But the math is worse than that. Assume there's new technology in all the products and there are five new failure modes that must be overcome.  With all-or-nothing, if a single failure mode of a single product is a problem, there are no launches.
But the math is even more deadly than that. If there are four use models (customer segments that use the product differently) and only one of those use models creates a problem with one of the twenty failure modes (five failure modes times four products) there can be no launches. In that way, if 25% of the customers have one problem with a single failure mode, there are can be no launches.  Taken to an extreme, if one customer has one problem with one product, there can be no launches.
The problem with all-or-nothing is there's no partial credit – you either launch four products or you launch none. Instead of all-or-nothing, think "secure the launch". What must we do to secure the launch of a single product? And once that one's launched, the money starts to flow.  And once we launch the first one, what must we do to secure the launch the second? (More money flows.) And, once we launch the third one…. you get the picture. Don't try to launch four at once, launch a single product four times in a row. Instead of all-or-nothing, think one-in-a-row, where revenue is achieved after each launch of a single launch.
And there's another benefit to launching one at a time. The second launch is informed by learning from the first launch.  And the third is informed by the first two. With one-in-a-row, the team gets smarter and each launch gets better.
Where all-or-nothing is glamorous, one-in-a-row is achievable. Where all-or-nothing is exciting, one-in-row is achievable. And where all-or-nothing is highly improbable, one-in-a-row is highly profitable.
Image credit – Mel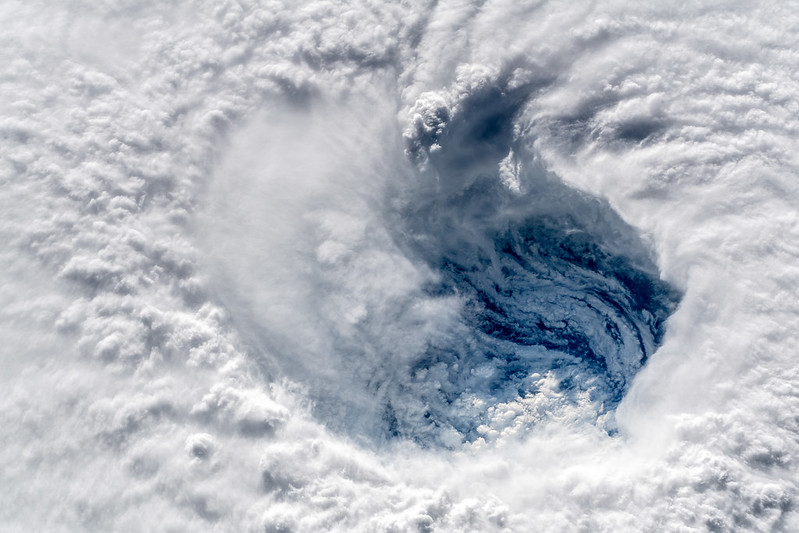 If you run a company, the most important thing you can control is how you allocate your resources. You can't control how the people in your company will respond to input, but you can choose the projects they work on.  You can't control which features and functions your customers will like, but you can choose which features and functions become part of the next product. And you can't control if a new technology will work, but you can choose the design space to investigate.  The open question – How to choose in a way that increases your probability of success?
If you want to buy a company, the most important thing you can control is how you allocate your resources. In this case, the resources are your hard-earned money and your choice is which company to buy. The open question – How to choose in a way that increases your probability of success?
If you want to invest in a startup company, the most important thing you can control is how you allocate your resources. This case is the same as the previous one – your money is the resource and the company you choose defines how you allocate your resources. This one is a little different in that the uncertainty is greater, but so is the potential reward. Again, the same open question – How to choose in a way that increases your probability of success?
Taking a step back, the three scenarios can be generalized into a category called a "system."  And the question becomes – how to understand the system in a way that improves resource allocation and increases your probability of success?
These people systems aren't predictable in an if-A-then-B way. But they do have personalities or dispositions. They've got characteristics similar to hurricanes. A hurricane's exact path cannot be forecasted, the meteorologist can use history and environmental conditions to broadly define regions where the probability of danger is higher.  The meteorologist continually monitors the current state of the hurricane (the system as it is) and tracks its position over time to get an idea of its trajectory (a system's momentum). The key to understanding where the hurricane could go next: where it is right now (current state), how it got there (how it has behaved over time), and how have other hurricanes tracked under similar conditions (its disposition).  And it's the same for systems.
To improve your understanding of how your system may respond, understand it as it is.  Define the elements and how those elements interact.  Then, work backward in time to understand previous generations of the system.  Which elements were improved? Which ones were added? Then, like the meteorologist, start at the system's genesis and move forward to the present to understand its path.  Use the knowledge of its path and the knowledge of systems (it's important to be the one that improves the immature elements of the system and systems follow S-curves until the S-curve flattens) to broadly define regions where the probability of success is higher.
These methods won't guarantee success.  But, they will help you choose projects, choose acquisitions, choose technologies, and choose startups in a way that increases your probability of success.
Image credit — Alexander Gerst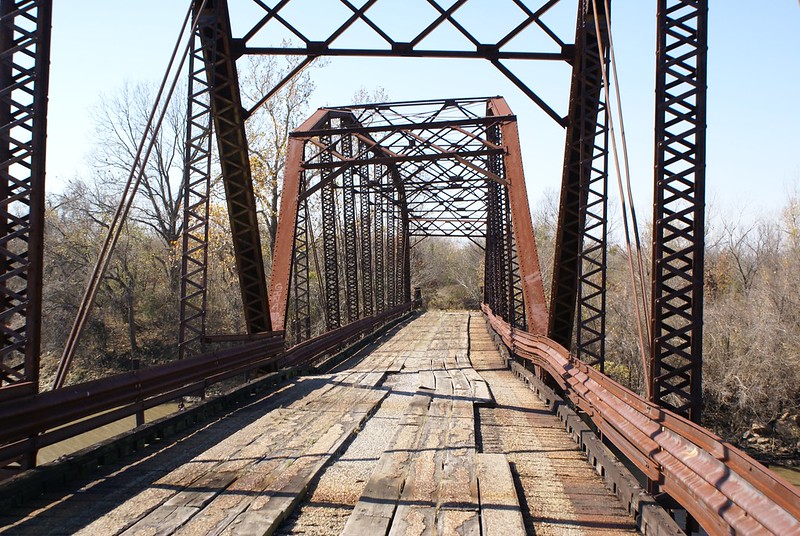 When best practices get old, they turn into ruts of old practice. No, it doesn't make sense to keep doing it this way, but we've done it this way in the past, we've been successful, and we're going to do it like we did last time. You can misuse old practices long after they've withered into decrepit practices, but, ultimately, your best practices will turn into old practices and run out of gas.  And then what?
It's unskillful to wait until the wheels fall off before demonstrating a new practice – a new practice is a practice that you've not done before – but that's what we mostly do. There's immense pressure to do what we did last time because we know how it turned out last time. But when the environment around a process changes, there's no guarantee that the output of the old process will adequately address the changing environment.  What worked last time will work next time, until it doesn't.
But there's another reason why we don't try new practices. We've never taught people how to do it. Here are some thoughts on how to try new practices.
If you think the work can be done a better way, try a new practice, then decide if it was better. If the new practice was better, do it that way until you come up with an even better practice. Rinse and repeat.
Don't ask, just try the new practice.
When you try a new practice, do it in a way that is safe to fail. (Thanks to Dave Snowden for that language.) Like before you use a new cleaning product to remove a stain on your best sweater, test the new practice in a way that won't ruin your sweater.
If someone asks you to use the old practice instead of trying the new practice, ask them to do it the old way and you do it the new way.
If that someone is your boss, tell them you're happy to do WHAT they want but you want to be the one that decides HOW to do it.
If your boss still wants you to follow the old practice, do it the old way, do it the new way, and look for a new job because your boss isn't worth working for.
Just because best practices were best last time, doesn't mean they're good practice this time.
Image credit – Dustin Moore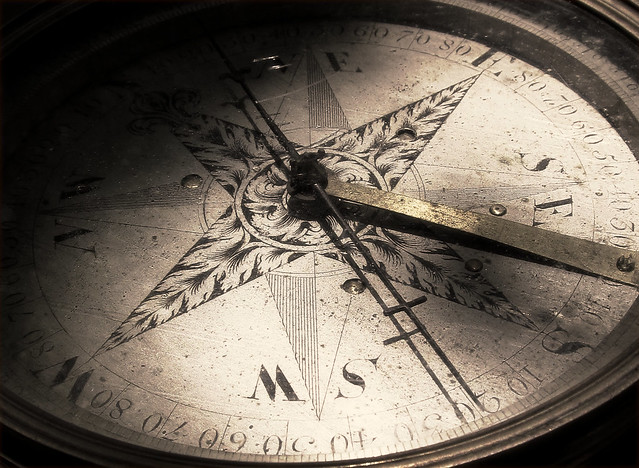 If you want to move in a new direction, you can call it disruption, innovation, or transformation. Or, if you need to rally around an initiative, call it Industrial Internet of Things or Digital Strategy. The naming can help the company rally around a new common goal, so take some time to argue about and get it right.  But, settle on a name as quickly as you can so you can get down to business. Because the name isn't the important part.  What's most important is that you have an objective measure that can help you see that you've stopped talking about changing course and started changing it.
When it's time to change course, I have found that companies error on the side of arguing what to call it and how to go about it.  Sure, this comes at the expense of doing it, but that's the point.  At the surface, it seems like there's a need for the focus groups and investigatory dialog because no one knows what to do.  But it's not that the company doesn't know what it must do. It's that no one is willing to make the difficult decision and own the consequences of making it.
Once the decision is made to change course and the new direction is properly named, the talk may have stopped but the new work hasn't started. And this is when it's time to create an objective measure to help the company discern between talking about the course change and actively changing the course.
Here it is in a nutshell. There can be no course change unless the projects change.
Here's the failure mode to guard against. When the naming conventions in the operating plans reflect the new course heading but sitting under the flashy new moniker is the same set of tired, old projects.  The job of the objective measure is to discern between the same old projects and new projects that are truly aligned with the new direction.
And here's the other half of the nutshell. There can be no course change unless the projects solve different problems.
To discern if the company is working in a new direction, the objective measure is a one-page description of the new customer problem each project will solve.  The one-page limit helps the team distill their work into a singular customer problem and brings clarity to all. And framing the problem in the customer's context helps the team know the project will bring new value to the customer. Once the problem is distilled, everyone will know if the project will solve the same old problem or a new one that's aligned with the company's new course heading.  This is especially helpful the company leaders who are on the hook to move the company in the new direction.  And ask the team to name the customer.  That way everyone will know if you are targeting the same old customer or new ones.
When you have a one-page description of the problem to be solved for each project in your portfolio, it will be clear if your company is working in a new direction. There's simply no escape from this objective measure.
Of course, the next problem is to discern if the resources have actually moved off the old projects and are actively working on the new projects. Because if the resources don't move to the new projects, you're not solving new problems and you're not moving in the new direction.
Image credit – Walt Stoneburner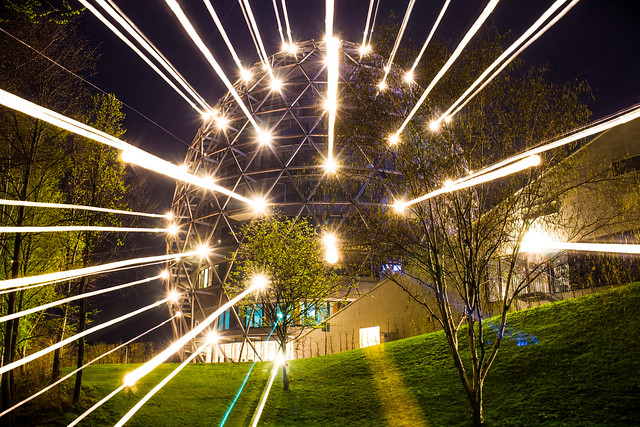 I think the word "disruption" doesn't help us do the right work. Instead, I use "innovation." But that word has also lost much of its usefulness. There are different flavors of innovation and the flavor that maps to disruption is the flavor that makes things obsolete. This flavor of new work doesn't improve things, it displaces them. So, when you see "innovation" in my posts, think "work that makes the best things obsolete."
Doing work that makes the best things obsolete requires new behavior. Here's a post that gives some tips to help make it easy for new behaviors to come to be. Within the blog post, there is a link to a short podcast that's worth a listen. One Good Way to Change Behavior
And here's a follow-on post about what gets in the way of new behavior.  What's in the way?
It's difficult to define "disruption." Instead of explaining what disruption is or isn't, I like to use "no-to-yes." Don't improve the system by 3%, instead use no-to-yes to make the improved system do something the existing system cannot. Battle Success With No-to-Yes
Instead of "disruption" I like "compete with no one." To compete with no one, you've got to make your services so fundamentally good that your competition doesn't stand a chance.  Compete With No One
Disruption, as a word, is not actionable. But here's what is actionable: Choose to solve new problems. Choose to solve problems that will make today's processes and outcomes worthless. Before you solve a problem ask yourself "Will the solution displace what we have today?" Innovation In Three Words
Here's a nice operational definition of how to do disruption – Obsolete your best work.
And if you're not yet out of gas, here are some posts that describe what gets in the way of new behavior and how to create the right causes and conditions for new behaviors to emerge.
Creating the Causes and Conditions for New Behavior to Grow
The only thing predictable about innovation is its unpredictability.
For innovation to flow, drive out fear.
Image credit — Thomas Wensing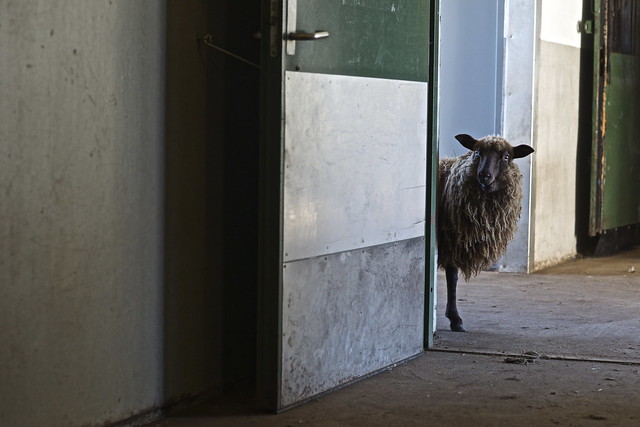 If you want to go faster there are three things to focus on: decisions, decisions, and decisions.
First things first – define the decision criteria before the work starts.  That's right – before. This is unnatural and difficult because decision criteria are typically poorly defined, if not undefined, even when the work is almost complete. Don't believe me? Try to find the agreed-upon decision criteria for an active project. If you can find them, they'll be ambiguous and incomplete. If you can't find them, well, there you go.
Decision criteria aren't just categories -like sales revenue, speed, weight – they all must have a go-no-go threshold. Sales must be greater than X, speed must be greater than Y and weight must be less than Z.  A decision criterion is a category with a threshold value.
Second, before the work starts, define the actions you'll take if the threshold values are achieved and if they are not.  If sales are greater than X, speed is greater than Y and weight is less than Z, we'll invest A dollars a year for B years to scale the business. If one of X, Y or Z are less than their threshold value, we'll scrap the project and distribute the team throughout the organization.
Lastly, before the work starts, define the decision-maker and how their decision will be documented and communicated.  In practice, there is usually just one decision-maker. So, strive to write down just one person's name as the decision-maker. But that person will be reluctant to sign up as the decision-maker because they don't want to be mapped the decision if things flop.  Instead, the real decision-maker will put together a committee to make the decision.
To tighten things down for the committee, define how the decision will be made. Will it be a simple majority vote, a supermajority, unanimous decision or the purposefully ambiguous consensus vote. My bet is on consensus, which allows the individual committee members to distance themselves from the decision if it goes badly. And, it allows the real decision-maker to influence the consensus and effectively make the decision without making it.
Formalizing the decision process creates speed.  The decision categories help the team avoid the wrong work and the threshold values eliminate the time-wasting is-it-good-enough arguments. When the follow-on actions are predefined, there's no waiting there's just action. And defining upfront the decision-maker and the mechanism eliminates the time-sucking ambiguity that delays decisions.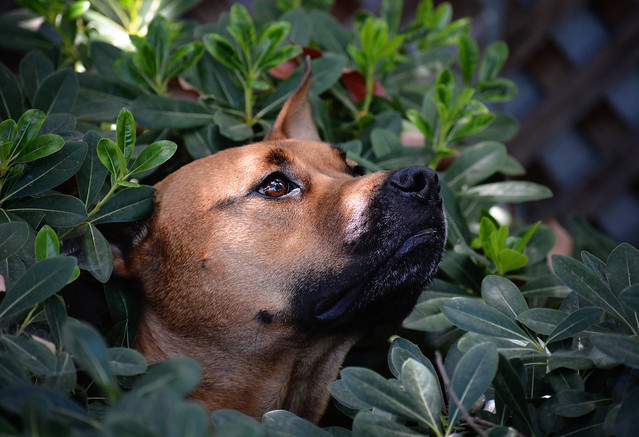 There's always lots of talk about culture and how to change it.  There is culture dial to turn or culture level to pull. Culture isn't a thing in itself, it's a sentiment that's generated by behavioral themes.  Culture is what we use to describe our worn paths of behavior.  If you want to change culture, change behavior.
At the highest level, you can make the biggest cultural change when you change how you spend your resources. Want to change culture? Say yes to projects that are different than last year's and say no to the ones that rehash old themes.  And to provide guidance on how to choose those new projects create, formalize new ways you want to deliver new value to new customers.  When you change the criteria people use to choose projects you change the projects.  And when you change the projects people's behaviors change. And when behavior changes, culture changes.
The other important class of resources is people.  When you change who runs the project, they change what work is done.  And when they prioritize a different task, they prioritize different behavior of the teams.  They ask for new work and get new behavior. And when those project leaders get to choose new people to do the work, they choose in a way that changes how the work is done.  New project leaders change the high-level behaviors of the project and the people doing the work change the day-to-day behavior within the projects.
Change how projects are chosen and culture changes. Change who runs the projects and culture changes. Change who does the project work and culture changes.
Image credit – Eric Sonstroem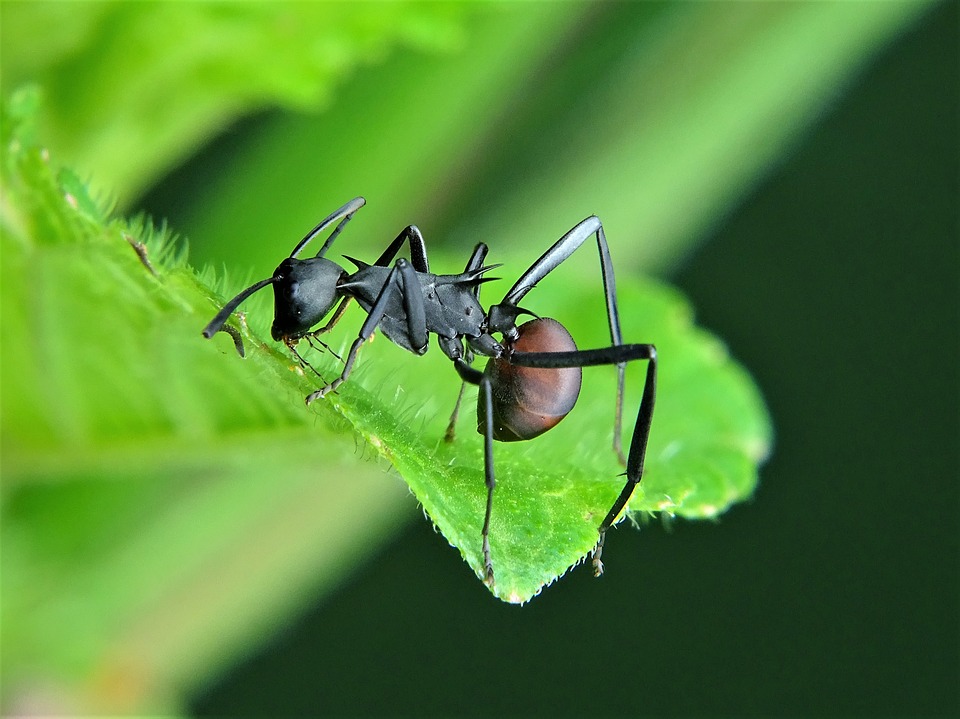 Wanting things to be different is a good start, but it's not enough. To create conditions for things to move in a new direction, you've got to change your behavior. But with systems that involve people, this is not a straightforward process.
To create conditions for the system to change, you must understand the system"s disposition – the lines along which it prefers to change.. And to do that, you've got to push on the system and watch its response. With people systems, the response is not knowable before the experiment.
If you expect to be able to predict how the system will respond, working with people systems can be frustrating.  I offer some guidance here. With this work, you are not responsible for the system's response, you are only responsible for how you respond to the system's response.
If the system responds in a way you like, turn that experiment into a project to amplify the change.  If the system responds in a way you dislike, unwind the experiment.  Here's a simple mantra – do more of what works and less of what doesn't. (Thanks to Dave Snowden for this.)
If you don't like how things are going, you have only one lever to pull.  You can only change.your response to what you see and experience. You can respond by pushing on the system and responding to what you see or you can respond by changing what you think and feel about the system.
But keep in mind that you are part of the system. And maybe the system is running an experiment on you. Either way, your only choice is to choose how to respond.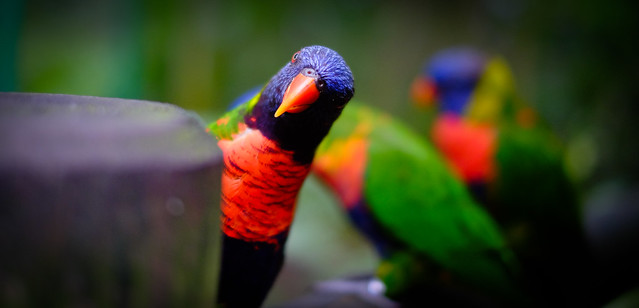 Ideas are cheap, but converting them into a saleable product and building the engine to make it all happen is expensive.  Before spending the big money, spend more time than you think reasonable to answer these three questions.
Is the problem big enough? There's no sense spending the time and money to solve a problem unless you have a good idea the payback is worth the cost. Before spending the money to create the solution, spend the time to assess the benefits that will come from solving the problem.
Before you can decide if the problem is big enough, you have to define the problem and know who has it.  One of the best ways to do this is to define how things are done today.  Draw a block diagram that defines the steps potential customers follow or draw a picture of how they do things today. Define the products/services they use today and ask them what it would mean if you solved their problem. What's particularly difficult at this point is they may not know they have a problem.
But before moving on, formalize who has the problem.  Define the attributes of the potential customers and figure out how many have the same attributes and, possibly, the same problem. Define the segments narrowly to make sure each segment does, in fact, have the same problem.  There will be a tendency to paint with broad strokes to increase the addressable market, but stay narrow and maintain focus on a tight group of potential customers.
Estimate the value of the solution based on how it compares to the existing alternative.  And the only ones who can give you this information are the potential customers. And the only way they can give you the information is if you interview them and watch them work. And with this detailed knowledge, figure out the number of potential customers who have the problem.  Do all this BEFORE any solving.
Will they pay for it? The only way to know if potential customers will pay for your solution is to show them an offering – a description of your value proposition and how it differs from the existing alternatives, a demo (a mockup of a solution and not a functional prototype) and pricing.  (See LEANSTACK for more on an offering.)  There will be a tendency to wait until the solution is ready, but don't wait. And there will be a reluctance attach a price to the solution, but that's the only way you'll know how much they value your solution. And there will be difficulty defining a tight value proposition because that requires you to narrowly define what the solution does for the potential customer.  And that's scary because the value proposition will be clear and understandable and the potential customer will understand it well enough to decide they if they like it or not.
If you don't assign a price and ask them to buy it, you'll never know if they'll buy it in real life.
Can you deliver it? List all the elements that must come together. Can you make it? Can you sell it? Can you ship it? Can you service it? Are your partners capable and committed? Do you have the money do put everything in place?
Like with a chain, it takes one bad link to make the whole thing fall apart. Figure out if any of your links are broken or missing. And don't commit resources until they're all in place and ready to go.
Image credit — Matthias Ripp