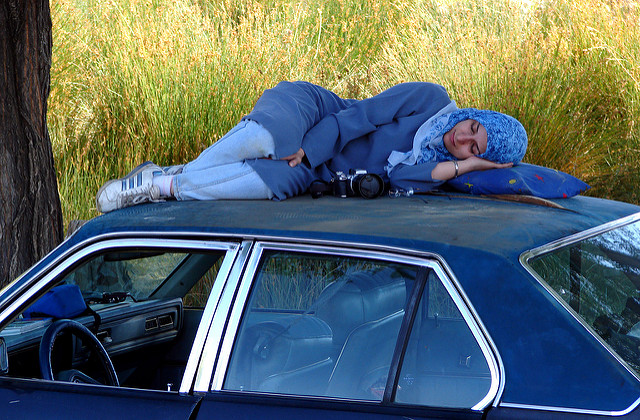 Sometimes your energy level runs low.  That's not a bad thing, it's just how things go. Just like a car's gas tank runs low, our gas tanks, both physical and emotional, also need filling.  Again, not a bad thing. That's what gas tanks are for – they hold the fuel.
We're pretty good at remembering that a car's tank is finite.  At the start of the morning commute, the car's fuel gauge gives a clear reading of the fuel level and we do the calculation to determine if we can make it or we need to stop for fuel.  And we do the same thing in the evening – look at the gauge, determine if we need fuel and act accordingly.  Rarely we run the car out of fuel because the car continuously monitors and displays the fuel level and we know there are consequences if we run out of fuel.
We're not so good at remembering our personal tanks are finite. At the start of the day, there are no objective fuel gauges to display our internal fuel levels.  The only calculation we make – if we can make it out of bed we have enough fuel for the day. We need to do better than that.
Our bodies do have fuel gages of sorts.  When our fuel is low we can be irritable, we can have poor concentration, we can be easily distracted.  Though these gages are challenging to see and difficult to interpret, they can be used effectively if we slow down and be in our bodies.  The most troubling part has nothing to do with our internal fuel gages.  Most troubling is we fail to respect their low fuel warnings even when we do recognize them.  It's like we don't acknowledge our tanks are finite.
We don't think our cars are flawed because their fuel tanks run low as we drive.  Yet, we see the finite nature of our internal fuel tanks as a sign of weakness. Why is that? Rationally, we know all fuel tanks are finite and their fuel level drops with activity. But, in the moment, when are tanks are low, we think something is wrong with us, we think we're not whole, we think less of ourselves.
When your tank is low, don't curse, don't blame, don't feel sorry and don't judge.  It's okay.  That's what tanks do.
A simple rule for all empty tanks – put fuel in them.
Image credit – Hamed Saber