Posts Tagged 'less-with-far-less'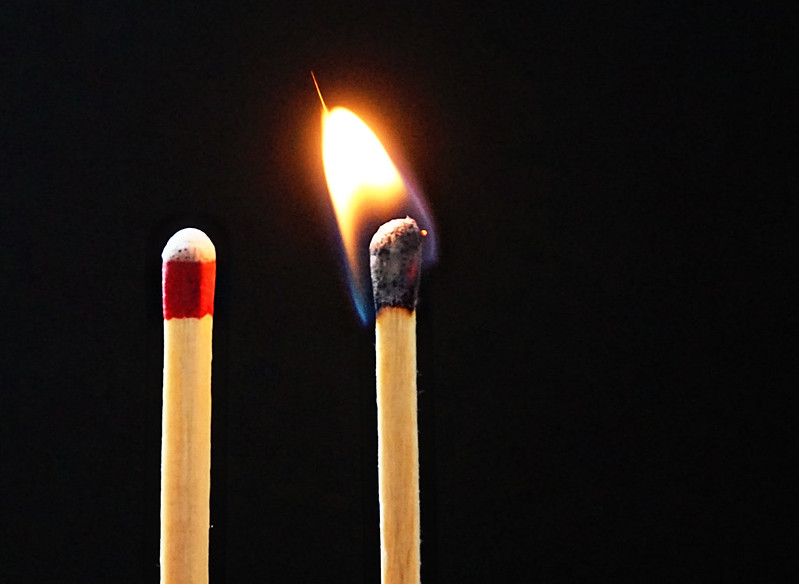 If you have more features, I will beat you with fewer.
If you have a broad product line, I will beat you with my singular product.
If your solution is big, mine will beat you with small.
If you sell across the globe, I will sell only in the most important market and beat you.
If you sell to many customers, I will provide a better service to your best customer and beat you.
If your new projects must generate $10 million per year, I will beat you with $1 million projects.
If you are slow, I will beat you with fast.
If you use short term thinking, I will beat you with long term thinking.
If you think in the long term, I will think in the short term and beat you.
If you sell a standardized product, I will beat you with customization.
If you are successful, I will beat you with my hunger.
If you try to do less, I will beat you with far less.
If you do what you did last time, I will beat you with novelty.
If you want to be big, I will be a small company and beat you.
I will beat you with what you don't have.
Then, I will obsolete my best work with what I don't have.
Your success creates inertia. Your competitors know what you're good at and know you'll do everything you can to maintain your trajectory.  No changes, just more of what worked.  And they will use your inertia. They will start small and sell to the lowest end of the market. Then they'll grow that segment and go up-scale. You will think they are silly and dismiss them. And then they will take your best customers and beat you.
If you want to know how your competitors will beat you, think of your strength as a weakness.  Here's a thought experiment to explain.  If your success is based on fast, turn speed into weakness and constrain out the speed. Declare that your new product must be slow. Then, create a growth plan based on slow.  That growth plan is how your competitors will beat you.
Your growth won't come from what you have, it will come from what you don't have.
It's time to create your anti-product.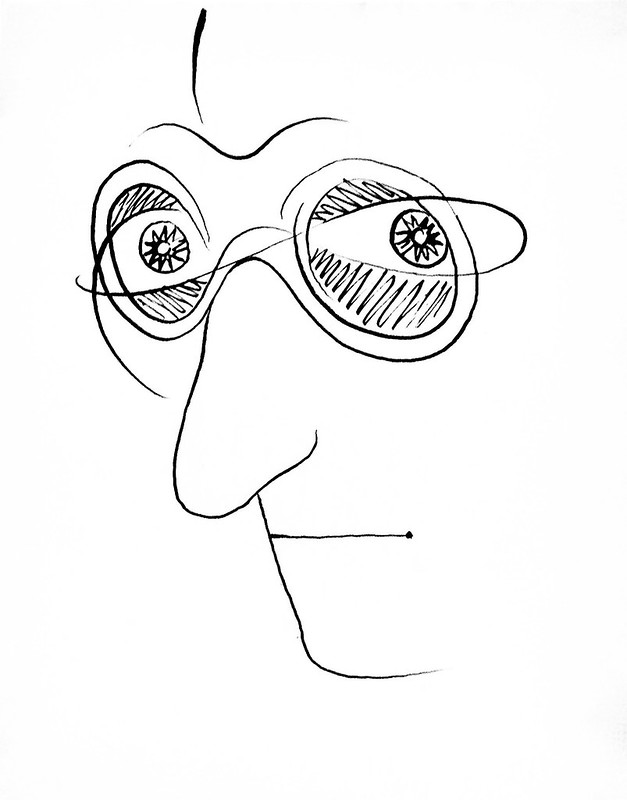 A prototype moves us from "That's not possible." to "Hey, watch this!"
A prototype moves us from "We don't do it that way." to "Well, we do now."
A prototype moves us from "That's impossible." to "As it turns out, it was only almost impossible."
A prototype turns naysayers into enemies and profits.
A prototype moves us from an argument to a new product development project.
A prototype turns analysis-paralysis into progress.
A prototype turns a skeptical VP into a vicious advocate.
A prototype turns a pet project into top-line growth.
A prototype turns disbelievers into originators of the idea.
A prototype can turn a Digital Strategy into customer value.
A prototype can turn an uncomfortable Board of Directors meeting into a pizza party.
A prototype can save a CEO's ass.
A prototype can be too early, but mostly they're too late.
If the wheels fall off your first prototype, you're doing it right.
If your prototype doesn't dismantle the Status-Quo, you built the wrong prototype.
A good prototype violates your business model.
A prototype doesn't care if you see it for what it is because it knows everyone else will.
A prototype turns "I don't believe you." into "You don't have to."
When you're told "Don't make that prototype." you're onto something.
A prototype eats not-invented-here for breakfast.
A prototype can overpower the staunchest critic, even the VP flavor.
A prototype moves us from "You don't know what you're talking about." to "Oh, yes I do."
If the wheels fall off your second prototype, keep going.
A prototype is objective evidence you're trying to make a difference.
You can argue with a prototype, but you'll lose.
If there's a mismatch between the theory and the prototype, believe the prototype.
A prototype doesn't have to do everything, but it must do one important thing for the first time.
A prototype must be real, but it doesn't have to be really real.
If your prototype obsoletes your best product, congratulations.
A prototype turns political posturing into reluctant compliance and profits.
A prototype turns "What the hell are you talking about?" into "This."
A good prototype bestows privilege on the prototyper.
A prototype can beat a CEO in an arm-wrestling match.
A prototype doesn't care if you like it. It only cares about creating customer value.
If there's an argument between a well-stated theory and a well-functioning prototype, it's pretty clear which camp will refine their theory to line up with what they just saw with their own eyes.
A prototype knows it has every right to tell the critics to "Kiss my ass." but it knows it doesn't have to.
You can argue with a prototype, but shouldn't.
A prototype changes thinking without asking for consent.
Image credit — Pedro Ribeiro Simões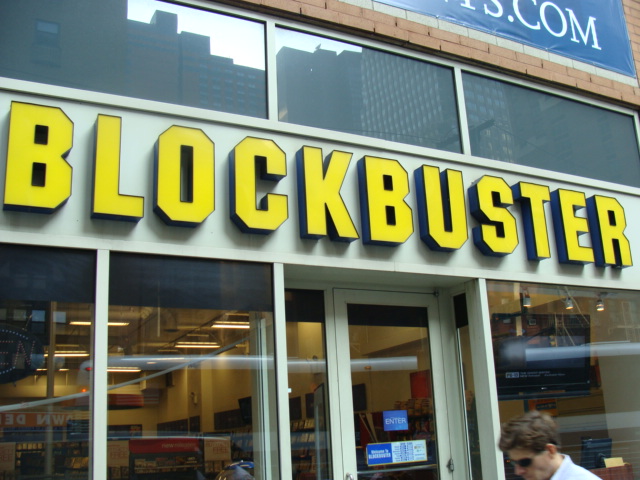 Everything has a half-life, but we don't behave that way.  Especially when it comes to success.  The thinking goes – if it was successful last time, it will be successful next time.  So, do it again. And again.  It's an efficient strategy – the heavy resources to bring it to life have already been spent. And it's predictable – the same customers, the same value proposition, the same supply base, the same distribution channel, and the same technology. And it's dangerous.
Success is successful right up until it isn't. It will go away. But it will take time.  A successful product line won't fall off the face of the earth overnight. It will deliver profits year-over-year and your company will come to expect them.  And your company will get hooked on the lifestyle enabled by those profits. And because of the addiction, when they start to drop off the company will do whatever it takes to convince itself all is well.  No need to change.  If anything, it's time to double-down on the successful formula.
Here's a rule: When your successful recipe no longer brings success, it's not time to double-down.
Success's decline will be slow, so you have time.  But creating a new recipe takes a long time, so it's time to declare that the decline has already started. And it's time to learn how to start work on the new recipe.
Hardship 1 – Allocate resources differently. The whole company wants to spend resources on the same old recipes, even when told not to.  It's time to create a funding stream that's independent of the normal yearly planning cycle.  Simply put, the people at the top have to reallocate a part of the operating budget to projects that will create the next successful platform.
Hardship 2 – Work differently. The company is used to polishing the old products and they don't know how to create new ones. You need to hire someone who can partner with outside companies (likely startups), build internal teams with a healthy disrespect for previous success, create mechanisms to support those teams and teach them how to work in domains of high uncertainty.
Hardship 3 – See value differently. How do you provide value today? How will you provide value when you can't do it that way? What is your business model? Are you sure that's your business model? Which elements of your business model are immature? Are you sure? What is the next logical evolution of how you go about your business? Hire someone to help you answer those questions and create projects to bring the solutions to life.
Hardship 4 – Measure differently. When there's no customer, no technology and no product, there's no revenue.  You've got to learn how to measure the value of the work (and the progress) with something other than revenue.  Good luck with that.
Hardship 5 – Compensate differently. People that create something from nothing want different compensation than people that do continuous improvement. And you want to move quickly, violate the status quo, push through constraints and create whole new markets. Figure out the compensation schemes that give them what they want and helps them deliver what you want.
This work is hard, but it's not impossible. But your company doesn't have all the pieces to make it happen.  Don't be afraid to look outside your company for help and partnership.
Image credit — Insider Monkey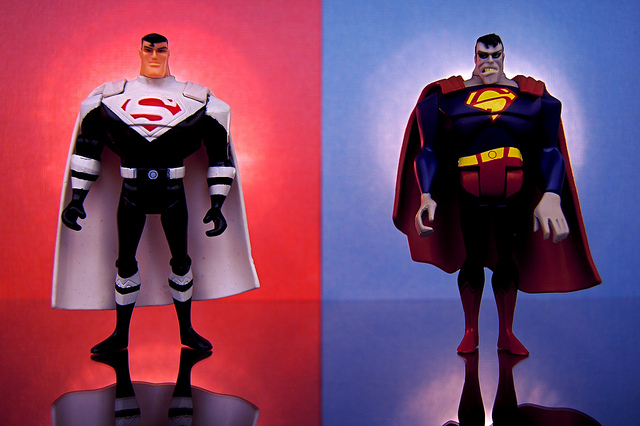 There are two domains – what is and what isn't. We're most comfortable in what is and we don't know much about what isn't. Neither domain is best and you can't have one without the other. Sometimes it's best to swim in what is and other times it's better to splash around in what isn't.  Though we want them, there are no hard and fast rules when to swim and when to splash.
Improvement lives in the domain of what is. If you're running a Six Sigma project, a lean project or a continuous improvement program you're knee deep in what is. Measure, analyze, improve, and control what is. Walk out to the production floor, count the machines, people and defects, measure the cycle time and eliminate the wasteful activities. Define the current state and continually (and incrementally) improve what is. Clear, unambiguous, measurable, analytical, rational.
The close cousins creativity and innovation live in the domain of what isn't. They don't see what is, they only see gaps, gulfs and gullies. They are drawn to the black hole of what's missing. They define things in terms of difference.  They care about the negative, not the image. They live in the Bizarro world where strength is weakness and far less is better than less. Unclear, ambiguous, intuitive, irrational.
What is – productivity, utilization, standard work. What isn't – imagination, unstructured time, daydreaming. Predictable – what is. Unknowable – what isn't.
In the world of what is, it's best to hire for experience.  What worked last time will work this time. The knowledge of the past is all powerful.  In the world of what isn't, it's best to hire young people that know more than you do. They know the latest technology you've never heard of and they know its limitations.
Improving what is pays the bills while creating what isn't fumbles to find the future. But when what is runs out of gas, what isn't rides to the rescue and refuels. Neither domain is better, and neither can survive without the other.
The magic question – what's the best way to allocate resources between the domains? The unsatisfying answer – it depends. And the sextant to navigate the dependencies – good judgement.
Image credit – JD Hancock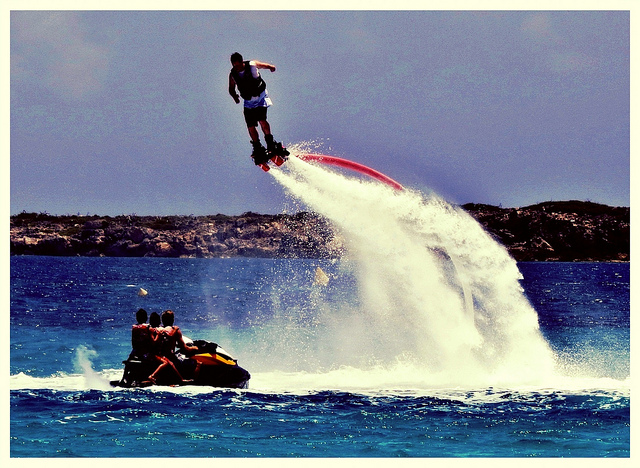 With creativity, the leading thinking says the most important thing is to create many of ideas.  When asked to generate many of ideas, the thinking goes, the team lets go of their inhibitions and good ideas slip through their mental filters.  I've found that thinking misleading.  I've found that creating many ideas results in many ideas, but that's it. Before the session to create new ideas, you already had a pile of ideas you weren't working on, and after the session is bigger, but not better.
What's needed is several outlandish ideas that make your hair stand on end. The ideas should be so different that they cause you to chuckle to mask your discomfort.  These ideas should be borderline unbelievable and just south of impossible. The ideas should have the possibility to change the game and tip your industry on its head.
The "many ideas" thinking has the right intent – to loosen the team's thinking so they generate good ideas, but the approach is insufficient.   To force the team to generated outlandish ideas they must be turned inside-out and put on the rack.  Heretical ideas don't come easily and drastic measures are needed.  The team must be systematically stripped of the emotional constraints of their success using the Innovation Burst Event (IBE) method.
To prepare for the IBE, a reward-looking analysis is done to identify traditional lines of customer goodness (for example, miles per gallon for automobiles) and define how that goodness has changed over time (position it on the S-curve.)  If the improvement has been flat, it's time for a new line of customer goodness, and if the goodness is still steadily increasing, it's time to create a new technology that will provide the next level of improvement.  With this analysis the disposition of the system is defined and potentially fertile design space is identified.  And within this design space, design challenges are created that force the team to exercise the highly fertile design space during the IBE.
Everything about the IBE is designed to strip the team of its old thinking.  The IBE is held at an offsite location to change the scenery and eliminate reminders of traditional thinking and good food is served to help the team feel the day is special.  But the big medicine is the design challenges.  They are crafted to outlaw traditional thinking and push the team toward new thinking.  The context is personal (not corporate) and the scale of the challenge is purposefully small to help the team let go of adjacent concerns.  And, lastly, the team is given an unreasonably short time (five to ten minutes) to solve the problem and build a thinking prototype (a prototype that stands for an idea, not at functional prototype.)
Everything about the IBE helps the team let go of their emotional constraints and emit eye-watering solutions.  The design challenges force them to solve problems in a new design space in a way and does not give them a chance to limit their thinking in any way.  The unrealistic time limit is all-powerful.
Four design challenges is about all team can handle in the one-day IBE.  With the IBE they come up with magical ideas clustered around four new areas, new areas that have the potential to flip your industry on its head.  In one day, a team can define market-changing ideas that obsolete your best products and even your business model.  Not bad for one day.
It may be popular wisdom that it's best to create many new ideas, but it's not the best way.  And it contradicts popular belief that a team can create three or four game-changing ideas in a single day.  But the IBEs work as advertised.
Don't waste time creating a pile of ideas.  Spend the time to identify fertile design space and hold a one-day IBE to come up with ideas that will create your future.
Image credit – moonjazz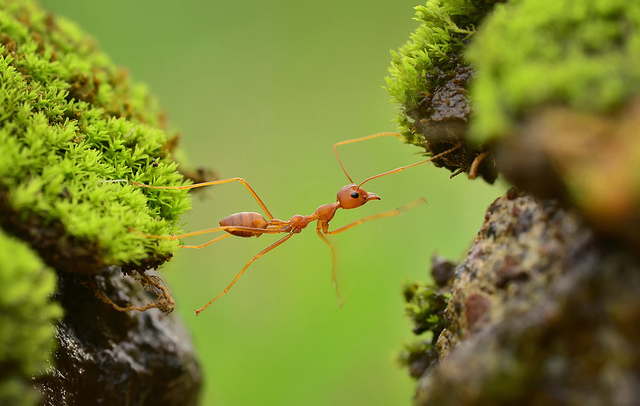 The first question is usually – What's the best practice? And the second question is – Why aren't you using it?  In the done-it-before domain this makes sense.  Best practices are best when inputs are tightly controlled, process steps are narrowly defined, and the desired output is known and can be formally defined.
Industry loves best practice because they are so productive.  Like the printing press, best practices are highly effective when it's time to print the same pages over and over.  It worked here, so do it there. And there. And there. Use the same typeface and crank it out – page by page.  It's like printing money.
Best practices are best utilized in the manufacturing domain, until they're not.  Which best practice should be used? Can it be used as-is, or must it change? And, if a best practice is changed, which version is best? Even in the tightly controlled domain of manufacturing, it's tricky to effectively use best practices. (Maybe what's needed is a best practice for using best practices.)
Best practices can be good when there's strong commonality with previous work, but when the work is purposefully different (think creativity and innovation), all bets are off.  But that doesn't stop the powerful pull of productivity from jamming round best practices into square holes. In the domain of different, everything's different – the line of customer goodness, the underpinning technology and the processes to make it, sell it, and service it.  By definition, the shape of a best practice does not fit work that has yet to be done for the first time.
What's needed is a flexible practice that can handle the variability, volatility, and uncertainty of creativity/innovation. My favorite is called – Try It.  It's a simple process (just one step), but it's a good one. The hard part is deciding what to try.  Here are some ways to decide.
No-to-yes. Define the range of inputs for the existing products and try something outside those limits.
Less-with-far-less. Reduce the performance (yes, less performance) of the very thing that makes your product successful and try adolescent technologies with a radically lower cost structures.  When successful, sell to new customers.
Lines of customer goodness.  Define the primary line of customer goodness of your most successful product and try things that advance different lines. When you succeed, change all your marketing documents and sales tools, reeducate your sales force, and sell the new value to new customers.
Compete with no one. Define a fundamental constraint that blocks all products in your industry, try new ideas that compromise everything sacred to free up novel design space and break the constraint. Then, sell new products into the new market you just created.
IBE (Innovation Burst Event). Everything starts with a business objective.
There is no best way to implement the Try It process, other than, of course, to try it.
Image credit — Alland Dharmawan.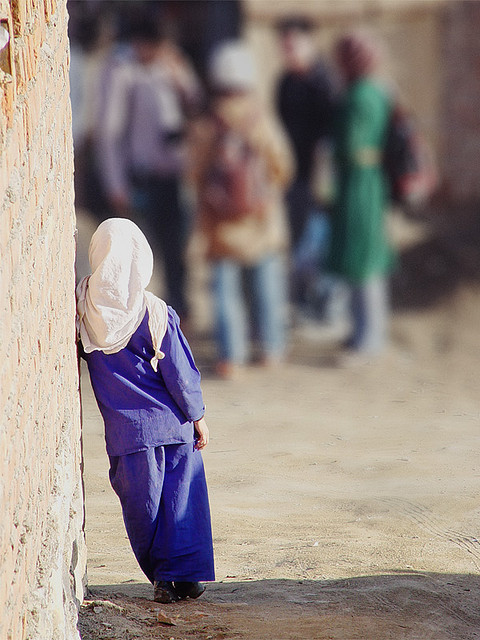 Chief Innovation Officer is a glorious title, and seems like the best job imaginable.  Just imagine – every-day-all-day it's: think good thoughts, imagine the future, and bring new things to life.  Sounds wonderful, but more than anything, it's a lonely slog.
In theory it's a great idea – help the company realize (and acknowledge) what it's doing wrong (and has been for a long time now), take resources from powerful business units and move them to a fledgling business units that don't yet sell anything, and do it without creating conflict.  Sounds fun, doesn't it?
Though there are several common problems with the role of Chief Innovation Officer (CIO), the most significant structural issue, by far, is the CIO has no direct control over how resources are allocated. Innovation creates products, services and business models that are novel, useful and successful.  That means innovation starts with ideas and ends with commercialized products and services.  And no getting around it, this work requires resources.  The CIO is charged with making innovation come to be, yet authority to allocate resources is withheld. If you're thinking about hiring a Chief Innovation Officer, here's a rule to live by:
If resources are not moved to projects that generate novel ideas, convert those ideas into crazy prototypes and then into magical products that sell like hotcakes, even the best Chief Innovation Officer will be fired within two years.
Structurally, I think it's best if the powerful business units (who control the resources) are charged with innovation and the CIO is charged with helping them.  The CIO helps the business units create a forward-looking mindset, helps bring new thinking into the old equation, and provides subject matter expertise from outside the company.  While this addresses the main structural issue, it does not address the loneliness.
The CIO's view of what worked is diametrically opposed to those that made it happen.  Where the business units want to do more of what worked, the CIO wants to dismantle the engine of success.  Where the engineers that designed the last product want to do wring out more goodness out of the aging hulk that is your best product, the CIO wants to obsolete it.  Where the business units see the tried-and-true business model as the recipe for success, the CIO sees it as a tired old cowpath leading to the same old dried up watering hole.  If this sounds lonely, it's because it is.
To combat this fundamental loneliness, the CIO needs to become part of a small group of trusted CIOs from non-competing companies. (NDAs required, of course.)  The group provides its members much needed perspective, understanding and support.  At the first meeting the CIO is comforted by the fact that loneliness is just part of the equation and, going forward, no longer takes it personally.  Here are some example deliverables for the group.
Identify the person who can allocate resources and put together a plan to help that person have a big problem (no incentive compensation?) if results from the innovation work are not realized.
Make a list of the active, staffed technology projects and categorize them as: improving what already exists, no-to-yes (make a product/service do something it cannot), or yes-to-no (eliminate functionality to radically reduce the cost signature and create new markets).
For the active, staffed projects, define the market-customer-partner assumptions (market segment, sales volume, price, cost, distribution and sales models) and create a plan to validate (or invalidate) them.
To the person with the resources and the problem if the innovation work fizzles, present the portfolio of the active, staffed projects and its validated roll-up of net profit, and ask if portfolio meets the growth objectives for the company.  If yes, help the business execute the projects and launch the products/services.  If no, put a plan together to run Innovation Burst Events (IBEs) to come up with more creative ideas that will close the gap.
The burning question is – How to go about creating a CIO group from scratch?  For that, you need to find the right impresario that can pull together a seemingly disparate group of highly talented CIOs, help them forge a trusting relationship and bring them the new thinking they need.
Finding someone like that may be the toughest thing of all.
Image credit – Giant Humanitarian Robot.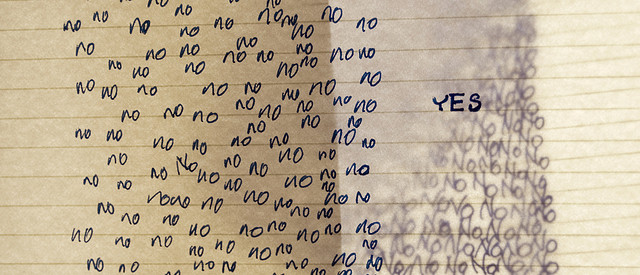 Everyone says they want innovation, but they don't – they want the results of innovation.
Innovation is about bringing to life things that are novel, useful and successful. Novel and useful are nice, but successful pays the bills.  Novel means new, and new means fear; useful means customers must find value in the newness we create, and that's scary. No one likes fear, and, if possible, we'd skip novel and useful altogether, but we cannot.  Success isn't a thing in itself, success is a result of something, and that something is novelty and usefulness.
Companies want success and they want it with as little work and risk as possible, and they do that with a focus on efficiency – do more with less and stock price increases.  With efficiency it's all about getting more out of what you have – don't buy new machines or tools, get more out of what you have.  And to reduce risk it's all about reducing newness – do more of what you did, and do it more efficiently.  We've unnaturally mapped success with the same old tricks done in the same old way to do more of the same. And that's a problem because, eventually, sameness runs out of gas.
Innovation starts with different, but past tense success locks us into future tense sameness.  And that's the rub with success – success breeds sameness and sameness blocks innovation.  It's a strange duality – success is the carrot for innovation and also its deterrent. To manage this strange duality, don't limit success; limit how much it limits you.
The key to busting out of the shackles of your success is doing more things that are different, and the best way to do that is with no-to-yes.
If your product can't do something then you change it so it can, that's no-to-yes.  By definition, no-to-yes creates novelty, creates new design space and provides the means to enter (or create) new markets.  Here's how to do it.
Scan all the products in your industry and identify the product that can operate with the smallest inputs.  (For example, the cell phone that can run on the smallest battery.)  Below this input level there are no products that can function – you've identified green field design space which you can have all to yourself.   Now, use the industry-low input to create a design constraint.  To do this, divide the input by two – this is the no-to-yes threshold.  Before you do you the work, your product cannot operate with this small input (no), but after your hard work, it can (yes).  By definition the new product will be novel.
Do the same thing for outputs.  Scan all the products in your industry to find the smallest output. (For example, the automobile with the smallest engine.)  Divide the output by two and this is your no-to-yes threshold.  Before you design the new car it does not have an engine smaller than the threshold (no), and after the hard work, it does (yes). By definition, the new car will be novel.
A strange thing happens when inputs and outputs are reduced – it becomes clear existing technologies don't cut it, and new, smaller, lower cost technologies become viable.  The no-to-yes threshold (the constraint) breaks the shackles of success and guides thinking in a new directions.
Once the prototypes are built, the work shifts to finding a market the novel concept can satisfy.  The good news is you're armed with prototypes that do things nothing else can do, and the bad news is your existing customers won't like the prototypes so you'll have to seek out new customers. (And, really, that's not so bad because those new customers are the early adopters of the new market you just created.)
No-to-yes thinking is powerful, and though I described how it's used with products, it's equally powerful for services, business models and systems.
If you want innovation (and its results), use no-to-yes thinking to find the limits and work outside them.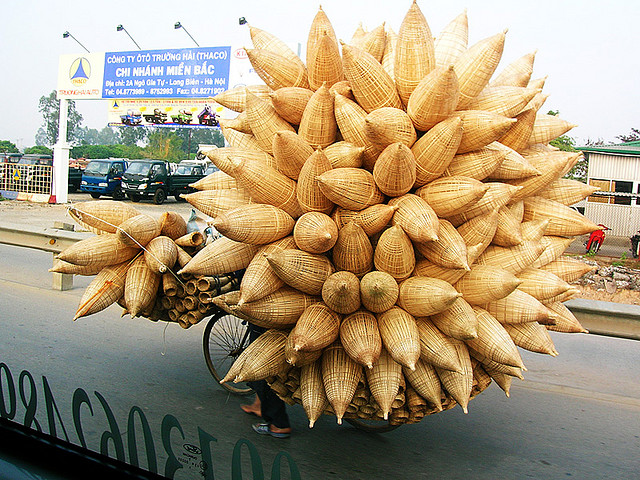 Innovation is about new; innovation is about different; innovation is about "never been done before"; and innovation is about preparation.
Though preparation seems to contradict the free-thinking nature of innovation, it doesn't.  In fact, where brainstorming diverts attention, the right innovation preparation focuses it; where brainstorming seeks more ideas, preparation seeks fewer and more creative ones; where brainstorming does not constrain, effective innovation preparation does exactly that.
Ideas are the sexy part of innovation; commercialization is the profitable part; and preparation is the most important part.  Before developing creative, novel ideas, there must be a customer of those ideas, someone that, once created, will run with them.  The tell-tale sign of the true customer is they have a problem if the innovation (commercialization) doesn't happen. Usually, their problem is they won't make their growth goals or won't get their bonus without the innovation work.  From a preparation standpoint, the first step is to define the customer of the yet-to-be created disruptive concepts.
The most effective way I know to create novel concepts is the IBE (Innovation Burst Event), where a small team gets together for a day to solve some focused design challenges and create novel design concepts.  But before that can happen, the innovation preparation work must happen.  This work is done in the Focus phase. The questions and discussion below defines the preparation work for a successful IBE.
1. Why is it so important to do this innovation work?
What defines the need for the innovation work?  The answer tells the IBE team why they're in the room and why their work is important. Usually, the "why" is a growth goal at the business unit level or projects in the strategic plan that are missing the necessary sizzle. If you can't come up with a slide or two with growth goals or new projects, the need for innovation is only emotional.  If you have the slides, these will be used to kick off the IBE.
2. Who is the customer of the novel concepts?
Who will choose which concepts will be converted into working prototypes? Who will convert the prototypes into new products? Who will launch the new products? Who has the authority to allocate the necessary resources? These questions define the customers of the new concepts.  Once defined, the customers become part of the IBE team.  The customers kick off the IBE and explain why the innovation work is important and what they'll do with the concepts once created.  The customers must attend the IBE report-out and decide which concepts they'll convert to working prototypes and patents.
Now, so the IBE will generate the right concepts, the more detailed preparation work can begin.  This work is led by marketing.  Here are the questions to scope and guide the IBE.
3. How will the innovative new product be used?
How will the innovative product be used in new way? This question is best answered with a hand sketch of the customer using the new product in a new way, but a short written description (30 words, or so) will do in a pinch. The answer gives the IBE team a good understanding, from a customer perspective, what new things the product must do.
What are the new elements of the design that enable the new functionality or performance? The answer focuses the IBE on the new design elements needed to make real the new product function in the new way.
What are the valuable customer outcomes (VCOs) enabled by the innovative new product? The answer grounds the IBE team in the fundamental reason why the customer will buy the new product.  Again, this is answered from the customer perspective.
4. How will the new innovative new product be marketed and sold?
What is the tag line for the new product? The answer defines, at the highest level, what the new product is all about. This shapes the mindset of the IBE team and points them in the right direction.
What is the major benefit of the new product? The answer to this question defines what your marketing says in their marketing/sales literature.  When the IBE team knows this, you can be sure the new concepts support the marketing language.
5. By whom will the innovative new product be used?
In which geography does the end user live? There's a big difference between developed markets and developing markets.  The answer to the question sets the context for the new concepts, specifically around infrastructure constraints.
What is their ability to pay? Pocketbooks are different across the globe, and the customer's ability to pay guides the IBE team toward concepts that fit the right pocket book.
What is the literacy level of the end customer?  If the customer can read, the IBE team creates concepts that take advantage of that ability.  If the customer cannot read, the IBE team creates concepts that are far different.
6. How will the innovative new product change the competitive landscape?
Who will be angry when the new product hits the market? The answer defines the competition.  It gives broad context for the IBE team and builds emotional energy around displacing adversaries.
Why will they be angry? With the answer to this one, the IBE team has good perspective on the flavor of pain and displeasure created by the concepts.  Again, it shapes the perspective of the IBE team.  And, it educates the marketing/sales work needed to address competitors' countermeasures.
Who will benefit when the new product hits the market? This defines new partners and supporters that can be part of the new solutions or participants in a new business model or sales process.
What will customer throw away, reuse, or recycle? This question defines the level of disruption.  If the new products cause your existing customers to throw away the products of your existing customers, it's a pure market share play.  The level of disruption is low and the level of disruption of the concepts should also be low.  On the other end of the spectrum, if the new products are  sold to new customers who won't throw anything away, you creating a whole new market, which is the ultimate disruption, and the concepts must be highly disruptive.  Either way, the IBE team's perspective is aligned with the level appropriate level of disruption, and so are the new concepts.
Answering all these questions before the creative works seems like a lot of front-loaded preparation work, and it is. But, it's also the most important thing you can do to make sure the concept work, technology work, patent work, and commercialization work gives your customers what they need and delivers on your company's growth objectives.
Image credit — ccdoh1.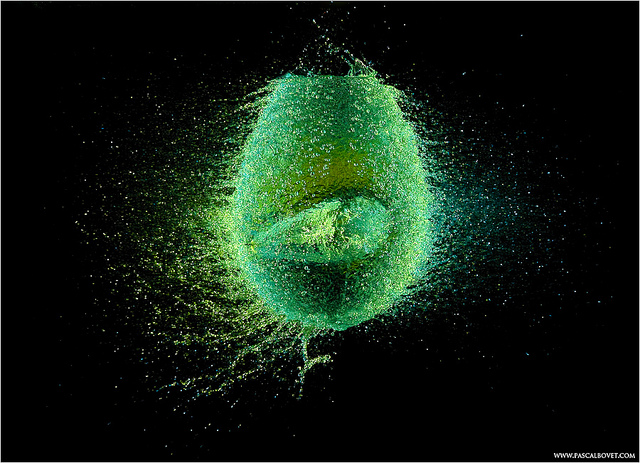 The most difficult part of innovation is starting, and the best way to start is the Innovation Burst Event, or IBE. The IBE is a short, focused event with three objectives: to learn innovation methods, to provide hands-on experience, and to generate actual results. In short, the IBE is a great way to get started.
There are a couple flavors of IBEs, but the most common is a single day even where a small, diverse group gets together to investigate some bounded design space and to create novel concepts. At the start, a respected company leader explains to the working group the importance of the day's work, how it fits with company objectives, and sets expectations there will be a report out at the end of the day to review the results. During the event, the working group is given several design challenges, and using innovation tools/methods, creates new concepts and builds "thinking prototypes." The IBE ends with a report out to company leaders, where the working group identifies patentable concepts and concepts worthy of follow-on work. Company leaders listen to the group's recommendations and shape the go-forward actions.
The key to success is preparation. To prepare, interesting design space is identified using multiple inputs: company growth objectives, new market development, the state of the technology, competitive landscape and important projects that could benefit from new technology. And once the design space is identified, the right working group is selected. It's best to keep the group small yet diverse, with several important business functions represented. In order to change the thinking, the IBE is held at location different than where the day-to-day work is done – at an off-site location. And good food is provided to help the working group feel the IBE is a bit special.
The most difficult and most important part of preparation is choosing the right design space. Since the selection process starts with your business objectives, the design space will be in line with company priorities, but it requires dialing in. The first step is to define the operational mechanism for the growth objective. Do you want a new product or process? A new market or business model? The next step is to choose if you want to radically improve what you have (discontinuous improvement) or obsolete your best work (disruption). Next, the current state is defined (knowing the starting point is more important than the destination) – Is the technology mature? What is the completion up to? What is the economy like in the region of interest? Then, with all that information, several important lines of evolution are chosen. From there, design challenges are created to exercise the design space. Now it's time for the IBE.
The foundation of the IBE is the build-to-think approach and its building blocks are the design challenges. The working group is given a short presentation on an innovation tool, and then they immediately use the tool on a design challenge. The group is given a short description of the design challenge (which is specifically constructed to force the group from familiar thinking), and the group is given an unreasonably short time, maybe 15-20 minutes, to create solutions and build thinking prototypes. (The severe time limit is one of the methods to generate bursts of creativity.) The thinking prototype can be a story board, or a crude representation constructed with materials on hand – e.g., masking tape, paper, cardboard. The group then describes the idea behind the prototype and the problem it solves. A mobile phone is used to capture the thinking and the video is used at the report out session. The process is repeated one or two times, based on time constraints and nature of the design challenges.
About an hour before the report out, the working group organizes and rationalizes the new concepts and ranks them against impact and effort. They then recommend one or two concepts worthy of follow on work and pull together high level thoughts on next steps. And, they choose one or two concept that may be patentable. The selected concepts, the group's recommendations, and their high level plans are presented at the report out.
At the report out, company leaders listen to the working group's thoughts and give feedback. Their response to the group's work is crucial. With right speech, the report out is an effective mechanism for leaders to create a healthy innovation culture. When new behaviors and new thinking are praised, the culture of innovation moves toward the praise. In that way, the desired culture can be built IBE by IBE and new behaviors become everyday behaviors.
Innovation is a lot more than Innovation Burst Events, but they're certainly a central element. After the report out, the IBE's output (novel concepts) must be funneled into follow on projects which must be planned, staffed, and executed. And then, as the new concepts converge on commercialization, and the intellectual comes on line, the focus of the work migrates to the factory and the sales force.
The IBE is designed to break through the three most common innovation blockers – no time to do innovation; lack of knowledge of how do innovation (though that one's often unsaid); and pie-in-the-sky, brainstorming innovation is a waste of time. To address the time issue, the IBE is short – just one day. To address the knowledge gap, the training is part of the event. And to address the pie-in-the-sky – at the end of the day there is tangible output, and that output is directly in line with the company's growth objectives.
It's emotionally challenging to do work that destroys your business model and obsoletes your best products, but that's how it is with innovation. But for motivation, think about this – if your business model is going away, it's best if you make it go away, rather than your competition.  But your competition does end up changing the game and taking your business, I know how they'll do it – with Innovation Burst Events.
Image credit – Pascal Bovet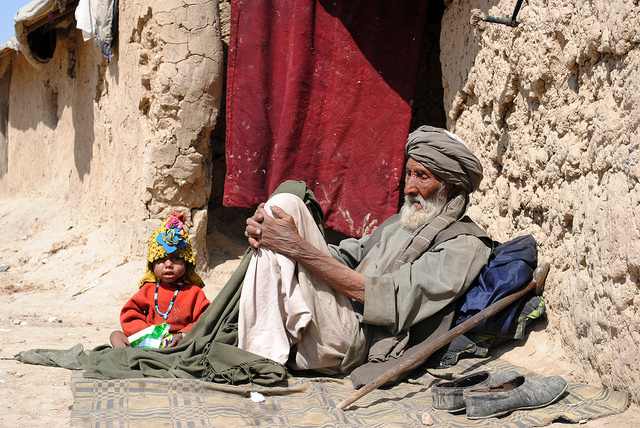 Your value proposition is aging and will soon die. No matter your value proposition, this is truth – no value proposition has ever made it out alive.
Your value proposition – what you deliver, the goodness you provide – is what has made you what you are, and that's why you center your existence on its principles and that's why it's sticky. And that's also why it's too sticky. Your successful value proposition makes you feel good so you cling to it all costs. And when it's on life support, when it can no longer breathe on its own, you grasp more desperately for its long past goodness. And when it's flat-lined you hysterically grab for the paddles to shock it back to life. This is unskillful, but it's how it goes.
Value propositions are impermanent – they're born, they grown, they die. It's best to recognize this truth and work within the impermanence. When a successful value proposition is almost through adolescence and is thinking of heading off to college, that's the time to bring another one to life. You may be looking forward to being an empty nester, but that works with kids, not with value propositions.
Value propositions have a long gestation period, and you never really know how they'll turn out until they mature, or they don't. You may think you have a good idea how they'll turn out when they get to kindergarten, but life is uncertain, and you don't really know how things will go. You can't predict; you can only decide to try, or not. But there's hope.
There are several important lenses to squint through to improve your odds, but, before that there's one rule to live by – all infant value propositions must be disruptive. If you're going to invest all that time and energy, the payoff must be worth the effort – think diapers of disruption.
The lens of cost of entry. To distrupt, look to radically reduce the cost of entry. If you make capital equipment, come up with a way to provide value without the capital purchase. It could be financing terms, renting, leasing, power by the hour. It could be smaller, lower cost machines that do the job, but lets the customer buy smaller chunks of capacity. It could be new technology that radically reduces cost. Or, it could be my favorite – eliminating functionality and features so the product does less and costs a whole lot less. Or, figure out some non-traditional yet powerful blockers of entry and make them go away.
The lens of user decisions. This is a big one. Eliminate all the adjustments on your so you can sell your product to people who, today, don't have the technical savvy to run them. Eliminate all words from your product, which will let you sell them to folks that cannot read your language. Design your product with a green light and a red light, and when the red light is on, your product emails someone letting them know the failure mode and also automatically reorders the replacement parts. Add sensors to your product so it reconfigures itself so the user gets more value.
The lean lens. If you make big machines that create batching, right-size them. Look at your customer's value stream and try to change your product to eliminate their processes with the longest cycle time. (These processes should be unfamiliar to you and should drive unfamiliar technology work.) Or, offer a new service to help them eliminate a problem supplier. Or provide them process data or information that helps them be more productive. Or, change how you make the product or how you stock/ship it to help your customer reduce inventory and respond faster.
Constrain the inputs. Reduce by 90% the required inputs to your product and reinvent it. The best example is electrical power. Give your engineers a radically lower power budget and tell them to provide as much goodness as possible. The result will be less goodness and a whole lot less power consumption. This could allow you to sell products to people with poor utilities (developing world) or help companies reduce their carbon footprint. (Isn't that a nice value proposition these days.)
Make it more portable. If your product weighs tons, think pounds; if it weighs pounds, think ounces. If its size is measured in meters, think millimeters; if millimeters, think micrometers. The key here is to strip out functions and goodness so you can make it portable. Give ground on the crusty value proposition to sprout a new one.
These are just a few of the lenses, and you should use your deep knowledge and context to come up with the right ones for you. Here's a neat exercise – ask your sales people how they'd sell your product without using your existing value proposition, then reimagine the product so they can sell it that way.
Your existing value proposition isn't bad – it pays the bills and it's what got you here, and, it's what pays for creating the next generation of value propositions. What's unskillful is thinking it will last forever.
Now is the only time you can shape your future. It's time to disrupt yourself.