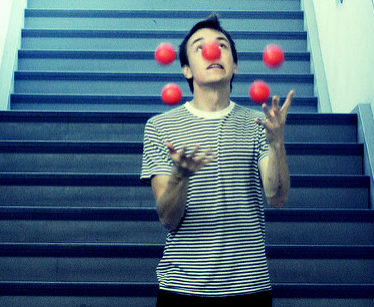 In today's world of continuous improvement, everything is seen as an opportunity for improvement. The good news is things are improving. But the bad news is without governance and good judgement, things can flip from "lots of opportunity for improvement" to "nothing is good enough."  And when that happens people would rather hang their heads than stick out their necks.
When there's an improvement goal is propose like this "We've got to improve the throughput of process A by 12% over the next three months." a company that respects their people should want (and expect) responses like these:
As you know, the team is already working to improve processes C, D, and E and we're behind on those improvement projects. Is improvement of process A more important than the other three? If so, which project do you want to stop so we can start work on process A? If not, can we wait until we finish one of the existing projects before we start a new one?  If not, why are you overloading us when we're making it clear we already have too much work?
Are we missing customer ship dates on process A? If so, shouldn't we move resources to process A right now to work off the backlog? If we have no extra resources, let's authorize some overtime so we can catch up. If not, why is it okay to tolerate late shipments to our customers? Are you saying you want us to do more improvement work AND increase production without overtime?
That's a pretty specific improvement goal. What are the top three root causes for reduced throughput? Well, if the first part of the improvement is to define the root causes, how do you know we can achieve 12% improvement in 3 months? We learned in our training that Deming said all targets are artificial. Are you trying to impose an artificial improvement target and set us up for failure?
Continuous improvement is infinitely good, but resources are finite.  Like it or not, continuous improvement work WILL be bound by the resources on hand. Might as well ask for continuous improvement work in a way that's in line with the reality of the team's capacity.
And one thing to remember for all projects – there's no partial credit.  When you're 80% done on ten projects, zero projects are done.  It's infinitely better to be 100% done on a single project.
Image credit – Gabriel Rojas Hruska