Archive for the 'Fundementals' Category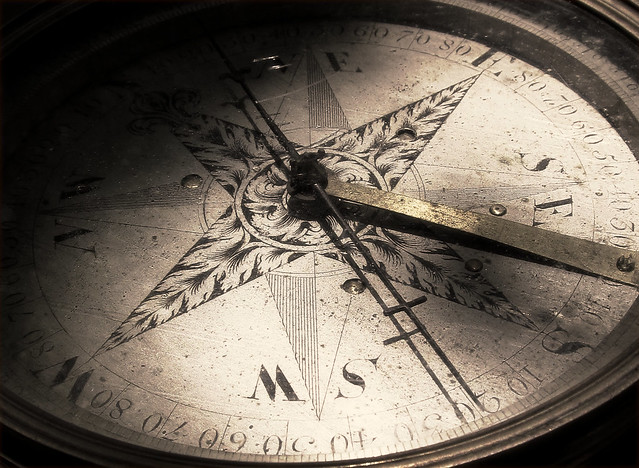 If you want to move in a new direction, you can call it disruption, innovation, or transformation. Or, if you need to rally around an initiative, call it Industrial Internet of Things or Digital Strategy. The naming can help the company rally around a new common goal, so take some time to argue about and get it right.  But, settle on a name as quickly as you can so you can get down to business. Because the name isn't the important part.  What's most important is that you have an objective measure that can help you see that you've stopped talking about changing course and started changing it.
When it's time to change course, I have found that companies error on the side of arguing what to call it and how to go about it.  Sure, this comes at the expense of doing it, but that's the point.  At the surface, it seems like there's a need for the focus groups and investigatory dialog because no one knows what to do.  But it's not that the company doesn't know what it must do. It's that no one is willing to make the difficult decision and own the consequences of making it.
Once the decision is made to change course and the new direction is properly named, the talk may have stopped but the new work hasn't started. And this is when it's time to create an objective measure to help the company discern between talking about the course change and actively changing the course.
Here it is in a nutshell. There can be no course change unless the projects change.
Here's the failure mode to guard against. When the naming conventions in the operating plans reflect the new course heading but sitting under the flashy new moniker is the same set of tired, old projects.  The job of the objective measure is to discern between the same old projects and new projects that are truly aligned with the new direction.
And here's the other half of the nutshell. There can be no course change unless the projects solve different problems.
To discern if the company is working in a new direction, the objective measure is a one-page description of the new customer problem each project will solve.  The one-page limit helps the team distill their work into a singular customer problem and brings clarity to all. And framing the problem in the customer's context helps the team know the project will bring new value to the customer. Once the problem is distilled, everyone will know if the project will solve the same old problem or a new one that's aligned with the company's new course heading.  This is especially helpful the company leaders who are on the hook to move the company in the new direction.  And ask the team to name the customer.  That way everyone will know if you are targeting the same old customer or new ones.
When you have a one-page description of the problem to be solved for each project in your portfolio, it will be clear if your company is working in a new direction. There's simply no escape from this objective measure.
Of course, the next problem is to discern if the resources have actually moved off the old projects and are actively working on the new projects. Because if the resources don't move to the new projects, you're not solving new problems and you're not moving in the new direction.
Image credit – Walt Stoneburner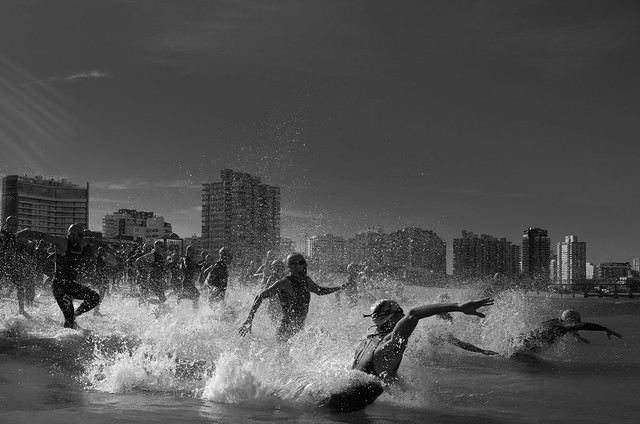 If you want the next job, figure out why.
There's nothing wrong with wanting the job you have.
When you don't care about the next job it's because you fit the one you have.
A larger salary is good, but time with family is better.
Less time with family is a downward spiral into sadness.
When you decide you have enough, you don't need things to be different.
A sense of belonging lasts longer than a big bonus.
A cohesive team is an oasis.
Who you work with makes all the difference.
More stress leads to less sleep and that leads to more stress.
If you're not sleeping well, something's wrong.
How much sleep do you get? How do you feel about that?
Leaders lead people.
Helping others grow IS leadership.
Every business is in the people business.
To create trust, treat people like they matter. It's that simple.
When you do something for someone even though it comes at your own expense, they remember.
You know you've earned trust when your authority trumps the org chart.
Image credit — Jimmy Baikovicius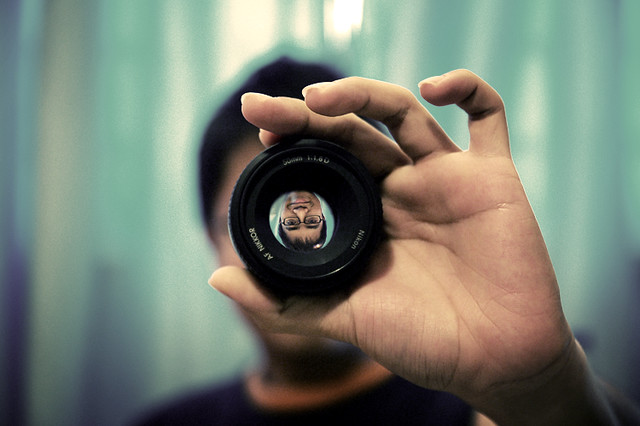 If it's not different, it can't be innovation.
With innovation, ideas are the easy part. The hard part is creating the engine that delivers novel value to customers.
The first goal of an innovation project is to earn the right to do the second hardest thing. Do the hardest thing first.
Innovation is 50% customer, 50% technology and 75% business model.
If you know how it will turn out, it's not innovation.
Don't invest in a functional prototype until customers have placed orders for the sell-able product.
If you don't know how the customer will benefit from your innovation, you don't know anything.
If your innovation work doesn't threaten the status quo, you're doing it wrong.
Innovation moves at the speed of people.
If you know when you'll be finished, you're not doing innovation.
With innovation, the product isn't your offering. Your offering is the business model.
If you're focused on best practices, you're not doing innovation. Innovation is about doing things for the first time.
If you think you know what the customer wants, you don't.
Doing innovation within a successful company is seven times hard than doing it in a startup.
If you're certain, it's not innovation.
With innovation, ideas and prototypes are cheap, but building the commercialization engine is ultra-expensive.
If no one will buy it, do something else.
Technical roadblocks can be solved, but customer/market roadblocks can be insurmountable.
The first thing to do is learn if people will buy your innovation.
With innovation, customers know what they don't want only after you show them your offering.
With innovation, if you're not scared to death you're not trying hard enough.
The biggest deterrent to innovation is success.
Image credit — Sherman Geronimo-Tan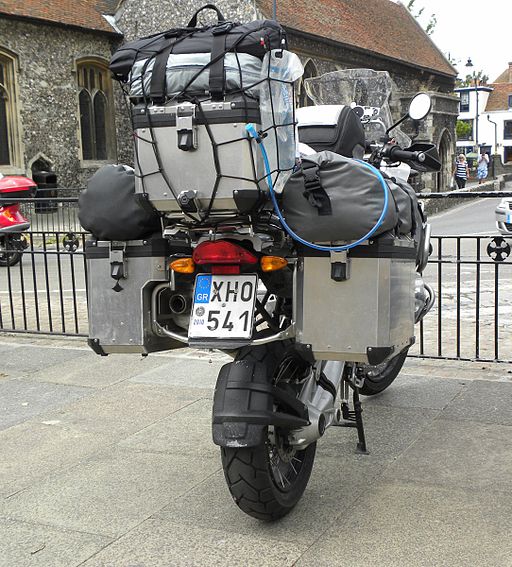 If you were out of the office for a month and did not check email or check in, how would things go?
Your Team – Would your team curl up into a ball under the pressure, or would they use their judgement when things don't go as planned? I think the answer depends on how you interacted with them over the last year. If you created an environment where it's a genius and a thousand helpers, they won't make any decisions because you made it clear that it's your responsibility to make decisions and it's their responsibility to listen. But if over the last year you demanded that they use their judgement, they'll use it when you're gone. Which would they do? How sure are you? And, how do you feel about that?
Other Teams – Would other teams reach out to your team for help, or would they wait until you get back to ask for help? If they wait it's because they know you make all the decisions and your team is voice actuated – you talk and they act. But if other teams reach out directly to your team, it's because over the last years you demonstrated to your team that you expect them to use their good judgement and make good decisions. Would other teams reach out for help or would they wait for you to get back? How do you feel about that?
Your Boss – Would your boss dive into the details of the team's work or leave the work to the team? I think it depends on whether you were transparent with your boss over the last years about the team's capability. If in your interactions you took credit for all the good work and blamed your team for the work that went poorly, your boss will dig into the details with your team. Your boss trusts you to do good work and not your team, and since you're not there, your boss will think the work is in jeopardy and will set up meetings with your team to make sure the work goes well.  But if over the last years you gave credit to the team and communicated the strengths and weaknesses of the team, your boss will let the team do the work. Would your boss set up the meetings or leave your team to their work? How sure are you?
To celebrate my son's graduation from engineering school, I am taking a month off from work to ride motorcycles with him. I'm not sure how it will go with my team, the other teams and my boss, but over the last several years I've been getting everyone ready for just this type of thing.
Image credit — Biker Biker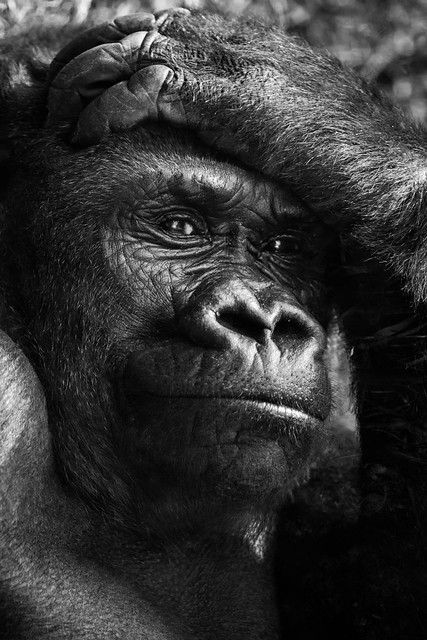 Innovation isn't achieved by creating more ideas. Innovation is realized when ideas are transformed into commercialized products and services. Innovation is realized when ideas are transformed into new business models that deliver novel usefulness to customers and deliver increased revenues to the company.
In a way, creating ideas that languish in their own shadow is worse than not creating any ideas at all.  If you don't have any ideas, at least you didn't spend the resources to create them and you don't create the illusion that you're actually making progress. In that way, it's better to avoid creating new ideas if you're not going to do anything with them. At least your leadership team will not be able to rationalize that everything will be okay because you have an active idea generation engine.
Before you schedule your next innovation session, don't.  Reason 1 – it's not an innovation session, it's an ideation session. Reason 2 – you don't have resources to do anything with the best ideas so you'll spend the resources and nothing will come of it. To improve the return on investment, don't make the investment because there'll be no return.
Truth is, you already have amazing ideas to grow your company. Problem is, no one is listening to the people with the ideas.  And the bigger problem – because no one listened over the last ten years, the people with the ideas have left the company or stopped trying to convince you they have good ideas.  Either way, you're in trouble and creating more ideas won't help you.  Your culture is such that new ideas fall on deaf ears and funding to advance new concepts loses to continuous improvement.
If you do want to hold an ideation event to create new ideas that will reinvent your company, there are ways to do it effectively.  First, define the customer of the ideation event.  This is the person who is on the hook to commercialize things that will grow the business. This is the person who will have a career problem if ideas aren't implemented. This is the person who can allocate the resources to turn the ideas into commercialized products, services. If this person isn't an active advocate for the ideation event, don't hold it. If this person will not show up to the report out of the ideation event, don't hold it. If this person does not commit to advancing the best ideas, don't hold the event.
Though innovation and ideas start with "i", they're not the same. Ideas are inexpensive to create but deliver no value. Innovation is expensive and delivers extreme value to customers and the company. If you're not willing to convert the ideas into something that delivers values to customers, save the money and do continuous improvement. Your best people will leave, but at least you won't waste money on creating ideas that will die on the vine.
If the resources aren't lined up to run with the ideas, don't generate the them. If you haven't allocated the funding for the follow-on work, don't create new ideas. If the person who is charged with growing the business isn't asking for new ideas, don't hold the ideation event.
You already have too many ideas. But what you lack is too few active projects to convert the best ideas into products and services that generate value for your customers and growth for your company.
Stop creating new ideas and start delivering novel usefulness to your customers.
Image credit – Marco Nürnberger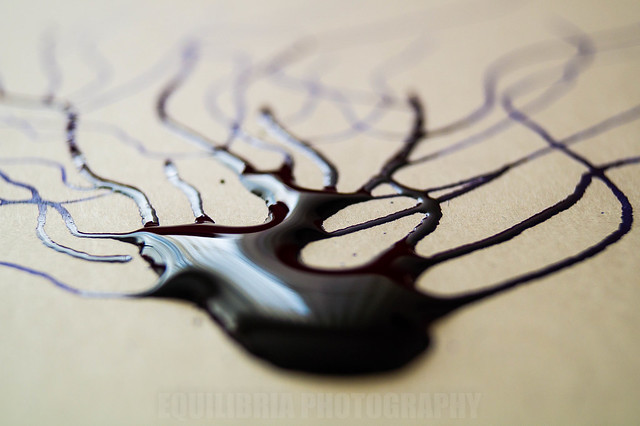 Where's the Marketing Brief? In product development, the Marketing team creates a document that defines who will buy the new product (the customer), what needs are satisfied by the new product and how the customer will use the new product.  And Marketing team also uses their crystal ball to estimate the number of units the customers will buy, when they'll buy it and how much they'll pay.  In theory, the Marketing Brief is finalized before the engineers start their work.
With innovation, there can be no Marketing Brief because there are no customers, no product and no technology to underpin it.  And the needs the innovation will satisfy are unknowable because customers have not asked for the them, nor can the customer understand the innovation if you showed it to them.  And how the customers will use the? That's unknowable because, again, there are no customers and no customer needs. And how many will you sell and the sales price? Again, unknowable.
Where's the Specification? In product development, the Marketing Brief is translated into a Specification that defines what the product must do and how much it will cost.  To define what the product must do, the Specification defines a set of test protocols and their measurable results.  And the minimum performance is defined as a percentage improvement over the test results of the existing product.
With innovation, there can be no Specification because there are no customers, no product, no technology and no business model. In that way, there can be no known test protocols and the minimum performance criteria are unknowable.
Where's the Schedule? In product development, the tasks are defined, their sequence is defined and their completion dates are defined. Because the work has been done before, the schedule is a lot like the last one.  Everyone knows the drill because they've done it before.
With innovation, there can be no schedule.  The first task can be defined, but the second cannot because the second depends on the outcome of the first. If the first experiment is successful, the second step builds on the first. But if the first experiment is unsuccessful, the second must start from scratch. And if the customer likes the first prototype, the next step is clear. But if they don't, it's back to the drawing board.  And the experiments feed the customer learning and the customer learning shapes the experiments.
Innovation is different than product development. And success in product development may work against you in innovation. If you're doing innovation and you find yourself trying to lock things down, you may be misapplying your product development expertise. If you're doing innovation and you find yourself trying to write a specification, you may be misapplying your product development expertise. And if you are doing innovation and find yourself trying to nail down a completion date, you are definitely misapplying your product development expertise.
With innovation, people say the work is uncertain, but to me that's not the right word.  To me, the work is unknowable. The customer is unknowable because the work hasn't been done before.  The specification is unknowable because there is nothing for comparison. And the schedule in unknowable because, again, the work hasn't been done before.
To set expectations appropriately, say the innovation work is unknowable. You'll likely get into a heated discuss with those who want demand a Marketing Brief, Specification and Schedule, but you'll make the point that with innovation, the rules of product development don't apply.
Image credit — Fatih Tuluk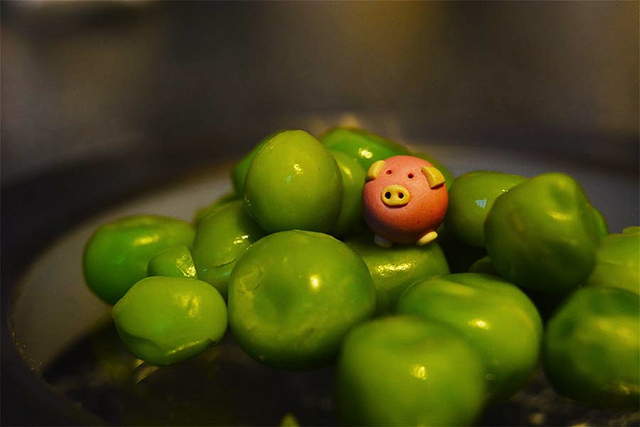 You could be a subtle leader if…
You create the causes and conditions for others to shine. And when they shine, you give them the credit they're due.
You don't have the title, but when the high-profile project hits a rough patch, you get called in to create the go-forward plan.
One of your best direct reports gets promoted out from under you, but she still wants to meet with you weekly.
When you see someone take initiative, you tell them you like their behavior.
You get to choose the things you work on.
You can ask most anyone for a favor and they'll do it, just because it's you. But, because you don't like to put people out, you rarely ask.
When someone does a good job, you send their boss a nice email and cc: them.
When it's time to make a big decision, even though it's outside your formal jurisdiction, you have a seat at the table.
When people don't want to hear the truth, they don't invite you to the meeting.
You are given the time to think things through, even when it takes you a long time.
Your young boss trusts you enough to ask for advice, even when she knows she should know.
In a group discussion, you wait for everyone else to have input before weighing in. And, if there's no need to weigh in, you don't.
When you see someone make a mistake, you ignore it if you can. And if you can't, you talk to them in private.
Subtle leaders show themselves in subtle ways but their ways are powerful. Often, you see only the results of their behaviors and those career-boosting results are mapped to someone else. But if you've been the recipient of subtle leadership, you know what I'm talking about. You didn't know you needed help, but you were helped just the same. And you were helped in a way that was invisible to others. And though you didn't know to ask for advice, you were given the right suggestion at the right time. And you didn't realize it was the perfect piece of advice until three weeks later.
Subtle leaders are difficult to spot. But once you know how they go about their business and how the company treats them, you can see them for what they are. And once you recognize a subtle leader, figure out a way to spend time with them.  Your career will be better for it.
Image credit – rawdonfox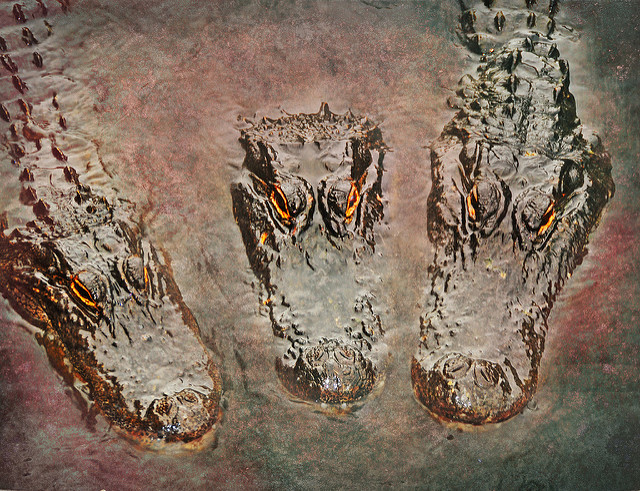 If you haven't noticed, the pace and complexity of our work is ever-increasing. There's more to do and there are more interactions among the players and the tasks. And though there's more need for thinking and planning, there's less time to do it. And the answer from company leadership – more productivity.
With the traditional view of productivity, it's do more with less. That works for a while and then it doesn't. And when you can no longer do more, the only remaining way to improve productivity is to do less.
If you try to do all five things and get four done poorly, wouldn't it be more productive if you tried to do only three things and did them well? None of the three would have to touched up or redone. And none of the three would occupy your emotional bandwidth because they were done well and they're not coming back to bite you. And because you focused on three things, you spent only three things worth of energy.  Your life force is conserved and when you get home you still have gas in the tank.
If you get three things done each day, you'll accomplish more than anyone else in the company. Don't think so? Three things per day is fifteen things per week. And if you work fifty weeks per year, three things per day is one hundred and fifty things per year. (I hope you don't work fifty weeks per year, I chose this number because it makes the math cleaner.)
It's not easy to get three things done per day.  With meetings, email, texts and the various collaboration platforms, you have almost zero uninterrupted time. And with zero uninterrupted time, you get about zero things done. And if I have to choose between getting three things done or zero things done, I choose three.  It's difficult to allocate the time to get three things done, but it's possible.
Three things may not seem like enough things, but three is enough. Here's why. You don't do just any three things, you do three important things. You choose what you want to get done and you get them done.  The key is to decide which three things you'll get done and which three hundred you won't. To do this, take some time at the end of the day to define tomorrow's three things.  That way, first thing, you'll get after the right three things.  It's productivity through prioritization. You've got to do fewer things to get more done.
And you can still deliver on large projects with the three-things-per-day method. For large projects, most, if not all, of the day's three things should be directly related to the project. Remember the math – you can do fifteen things per week on a large project. And it works for long projects, too. Do one thing per week on the long project and you will accomplish fifty things over the course of the year. When was the last time you completed fifty things on a project?
And if you think three things is too few, that's fine. If you want to do more than three things, you can. Just make sure you know which three you'll complete before moving on to the fourth. But, remember, you want to leave work with some gas still in the tank so you can do three things when you get home.
Image credit – Steve @ the alligator farm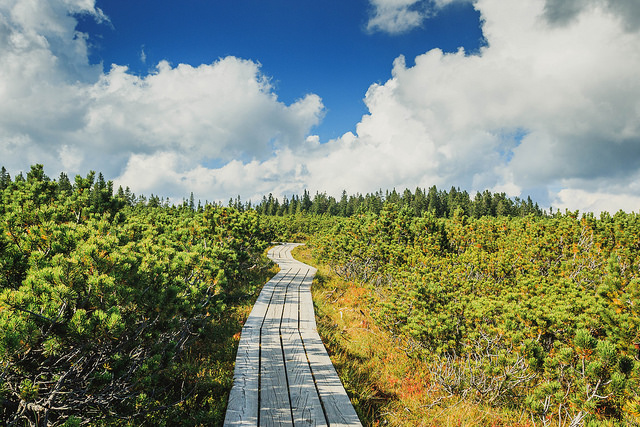 If your solution isn't sold to a customer, you didn't do your job. Find a friend in Marketing.
If your solution can't be made by Manufacturing, you didn't do your job.  Find a friend in Manufacturing.
Reuse all you can, then be bold about trying one or two new things.
Broaden your horizons.
Before solving a problem, make sure you're solving the right one.
Don't add complexity. Instead, make it easy for your customers.
Learn the difference between renewable and non-renewable resources and learn how to design with the renewable ones.
Learn how to do a Life Cycle Assessment.
Learn to see functional coupling and design it out.
Be afraid but embrace uncertainty.
Learn how to communicate your ideas in simple ways. Jargon is a sign of weakness.
Before you can make sure you're solving the right problem, you've got to know what problem you're trying to solve.
Learn quickly by defining the tightest learning objective.
Don't seek credit, seek solutions. Thrive, don't strive.
Be afraid, and run toward the toughest problems.
Help people.  That's your job.
Image credit – Marco Verch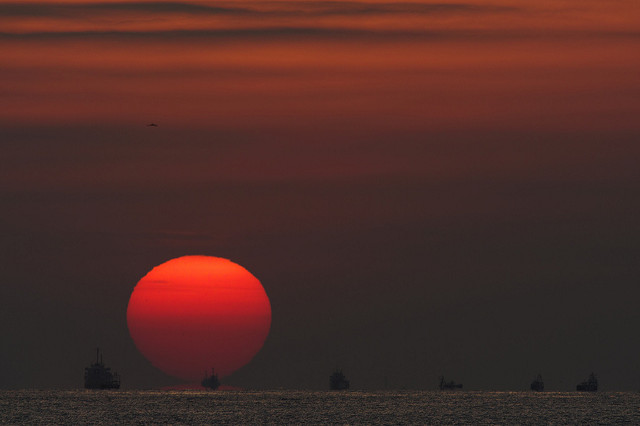 What is your obligation to improve the health of our planet?
For the CEO – Look around. Look at Europe. Look at China's plans. Look at the startups. I know you want to achieve your growth objectives, but if you don't take seriously the race toward cleaner products and services, you'll go out of business. You can see this as a problem or an opportunity. Bury your head or put on your track shoes and run! It's your choice.
Look at the oceans. Look at the landfills. Look at the rise in global temperatures. Just look. This isn't about ROI, this is about survival. Growth objectives aside, no one will buy things when they are struggling to survive in an uncertain future. Your same old dirty products won't cut it anymore. So, what are you going to do?
For an example of a path forward, look to the companies in the oil business. Their recipe is clear. They've got to use their large but ever-diminishing profits to buy themselves into technologies and industries that will ultimately eat their core business.  Though the timing is uncertain, it's certain that improvements in cleaner technologies will demand they make the change.
Whatever you do, don't wait. You don't have much time. Cleaner technologies are getting better every day.  It's time to start.
For Marketing – Look at the upstarts. Look at the powerful companies in adjacent markets who will soon be your direct competitors. Look at your stodgy, unprofitable competitors who are now sufficiently desperate to try anything. Their next marketing push will be built on the bedrock of an improved planet. They'll be almost as good as you in the traditional areas of productivity and quality and they'll blow your doors off with their meaner and greener products. Customers will choose green over brown. And they'll look for real improvements that make the planet smile. The time for green-washing is past. That trick is out of gas.
You need to help customers with new jobs to be done. They care about their environment. They care about their carbon footprint. They care about clean water. And they care about recycling and reuse. It's real. They care. Now it's up to you to help them make progress in these areas. It will be a tough road to convince your company that things need to change, but that's why you're in Marketing.
You're already behind. It's time to start. And it's up to you to lead the charge.
For Manufacturing – Look at your Value Stream Maps (VSMs). Assign a carbon footprint to each link in the chain. And do the same with water consumption. Assess each process step for carbon and water and rank them worst to best. For the worst, run carbon kaizens and improve the carbon footprint. And run water kaizens for the thirstiest processes.
And look again at your VSMs, and look more broadly. Look back into the supply chain, rank for carbon and water and improve the ones that need the treatment. And teach your suppliers how to do it. And look forward into your distribution channels and improve or eliminate the worst actors. And then propose to Marketing that you teach your customers how to use VSMs to clean up their act. And challenge Engineering to change the design to eliminate the remaining bad actors.
You've made good progress with your value streams. Now it's time to help others make the progress that must be made. As subject matter experts, it's your time to shine. And, please, start now.
For Engineering – Look at your products. Look at how they're used. Look at how they're delivered. Look at how they're made. Look at how they're recycled. Sure, your products provide good functionality, but throughout their life cycle they also create carbon dioxide and consume water. And you're the only ones that can design out the environmental impact.
Learn how to do a Life Cycle Assessment (LCA). Learn which elements of the product create the largest problems. For all the parts that make up the product, sort them worst to best to prioritize the design work. It's time for radical part count reduction. Try to design out half the parts. It's possible. And the payoff is staggering. What's the carbon footprint of a part that was designed out of the product?
Or, to make a more radical improvement, consider an Innovation Burst Event (IBE) to make a fundamental change in the way your products/services impact the environment. With this approach, your innovation work, by definition, will make the planet smile.
It's time to be open-minded. Ask Manufacturing for the worst processes (including supply chain and distribution) and try to design them out. Design out the part, or change the material, or change the design to enable a friendlier process. Manufacturing can only improve a bad process, but you can design them out altogether. There's power in that, but with power comes responsibility.
And it's time for you to take responsibility.
For Everyone in Industry – Regardless of your company, your country or your political affiliation, we can all agree that all our lives get better as the health of our planet improves. And everyone can agree that cleaner air is better. And everyone can agree it's the same for our water – cleaner is better. And that's a whole lot of agreement.
As industry leaders, I challenge you to build on that common ground. As industry leaders, I challenge you to improve our planet one product at a time and one process at a time. And as industry leaders, I challenge you to help each other. There's no competitive disadvantage when you help a company outside your industry. And there's no shame in learning from companies outside your industry. And it's good for the planet and profits. There's nothing in the away. It's time to start.
As an industry leader, if you want to make a difference in the health of our planet, send me an email at mike@shipulski.com and we will help each other.
Image credit – halfrain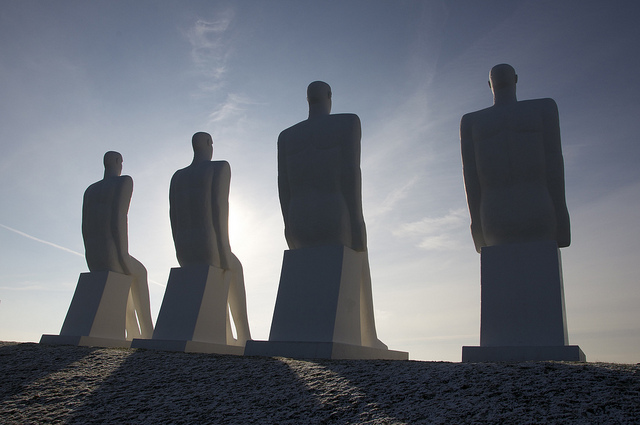 Innovation is a hot topic. Everyone wants to do it. And everyone wants a simple process that works step-wise – first this, then that, then success.
But Innovation isn't like that. I think it's more effective to think of innovation as a result. Innovation as something that emerges from a group of people who are trying to make a difference. In that way, Innovation is a people process. And like with all processes that depend on people, the Innovation process is fluid, dynamic, complex, and context-specific.
Innovation isn't sequential, it's not linear and cannot be scripted.. There is no best way to do it, no best tool, no best training, and no best outcome. There is no way to predict where the process will take you.  The only predictable thing is you're better off doing it than not.
The key to Innovation is good judgment. And the key to good judgment is bad judgment. You've got to get things wrong before you know how to get them right. In the end, innovation comes down to maximizing the learning rate. And the teams with the highest learning rates are the teams that try the most things and use good judgement to decide what to try.
I used to take offense to the idea that trying the most things is the most effective way. But now, I believe  it is. That is not to say it's best to try everything. It's best to try the most things that are coherent with the situation as it is, the market conditions as they are, the competitive landscape as we know it, and the the facts as we know them.
And there are ways to try things that are more effective than others. Think small, focused experiments driven by a formal learning objective and supported by repeatable measurement systems and formalized decision criteria. The best teams define end implement the tightest, smallest experiment to learn what needs to be learned. With no excess resources and no wasted time, the team wins runs a tight experiment, measures the feedback, and takes immediate action based on the experimental results.
In short, the team that runs the most effective experiments learns the most, and the team that learns the most wins.
It all comes down to choosing what to learn. Or, another way to look at it is choosing the right problems to solve. If you solve new problems, you'll learn new things. And if you have the sightedness to choose the right problems, you learn the right new things.
Sightedness is a difficult thing to define and a more difficult thing to hone and improve. If you were charged with creating a new business in a new commercial space and the survival of the company depended on the success of the project, who  would you want to choose the things to try? That person has sightedness.
Innovation is about people, learning, judgement and trust.
And innovation is more about why than how and more about who than what.
Image credit – Martin Nikolaj Christensen