Archive for the 'Fundementals' Category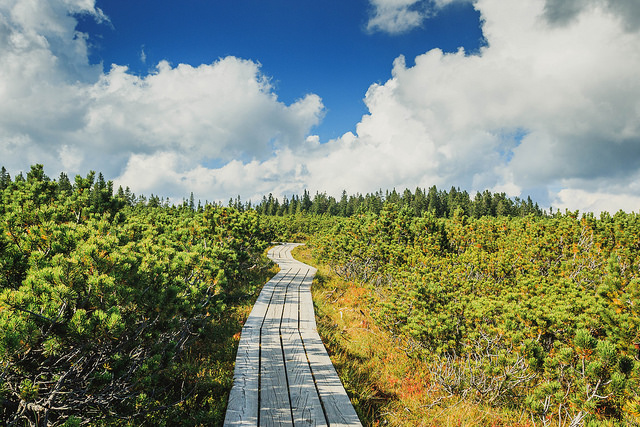 If your solution isn't sold to a customer, you didn't do your job. Find a friend in Marketing.
If your solution can't be made by Manufacturing, you didn't do your job.  Find a friend in Manufacturing.
Reuse all you can, then be bold about trying one or two new things.
Broaden your horizons.
Before solving a problem, make sure you're solving the right one.
Don't add complexity. Instead, make it easy for your customers.
Learn the difference between renewable and non-renewable resources and learn how to design with the renewable ones.
Learn how to do a Life Cycle Assessment.
Learn to see functional coupling and design it out.
Be afraid but embrace uncertainty.
Learn how to communicate your ideas in simple ways. Jargon is a sign of weakness.
Before you can make sure you're solving the right problem, you've got to know what problem you're trying to solve.
Learn quickly by defining the tightest learning objective.
Don't seek credit, seek solutions. Thrive, don't strive.
Be afraid, and run toward the toughest problems.
Help people.  That's your job.
Image credit – Marco Verch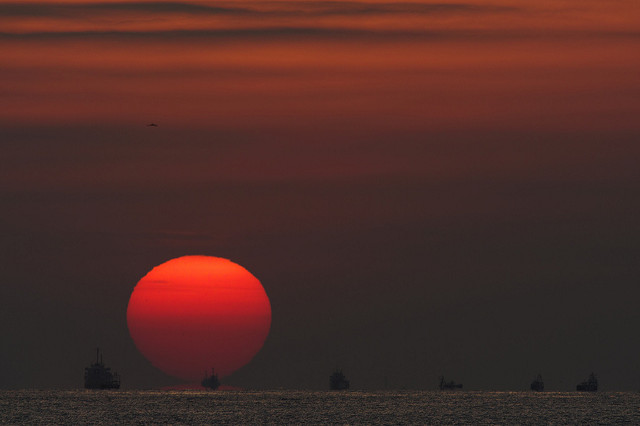 What is your obligation to improve the health of our planet?
For the CEO – Look around. Look at Europe. Look at China's plans. Look at the startups. I know you want to achieve your growth objectives, but if you don't take seriously the race toward cleaner products and services, you'll go out of business. You can see this as a problem or an opportunity. Bury your head or put on your track shoes and run! It's your choice.
Look at the oceans. Look at the landfills. Look at the rise in global temperatures. Just look. This isn't about ROI, this is about survival. Growth objectives aside, no one will buy things when they are struggling to survive in an uncertain future. Your same old dirty products won't cut it anymore. So, what are you going to do?
For an example of a path forward, look to the companies in the oil business. Their recipe is clear. They've got to use their large but ever-diminishing profits to buy themselves into technologies and industries that will ultimately eat their core business.  Though the timing is uncertain, it's certain that improvements in cleaner technologies will demand they make the change.
Whatever you do, don't wait. You don't have much time. Cleaner technologies are getting better every day.  It's time to start.
For Marketing – Look at the upstarts. Look at the powerful companies in adjacent markets who will soon be your direct competitors. Look at your stodgy, unprofitable competitors who are now sufficiently desperate to try anything. Their next marketing push will be built on the bedrock of an improved planet. They'll be almost as good as you in the traditional areas of productivity and quality and they'll blow your doors off with their meaner and greener products. Customers will choose green over brown. And they'll look for real improvements that make the planet smile. The time for green-washing is past. That trick is out of gas.
You need to help customers with new jobs to be done. They care about their environment. They care about their carbon footprint. They care about clean water. And they care about recycling and reuse. It's real. They care. Now it's up to you to help them make progress in these areas. It will be a tough road to convince your company that things need to change, but that's why you're in Marketing.
You're already behind. It's time to start. And it's up to you to lead the charge.
For Manufacturing – Look at your Value Stream Maps (VSMs). Assign a carbon footprint to each link in the chain. And do the same with water consumption. Assess each process step for carbon and water and rank them worst to best. For the worst, run carbon kaizens and improve the carbon footprint. And run water kaizens for the thirstiest processes.
And look again at your VSMs, and look more broadly. Look back into the supply chain, rank for carbon and water and improve the ones that need the treatment. And teach your suppliers how to do it. And look forward into your distribution channels and improve or eliminate the worst actors. And then propose to Marketing that you teach your customers how to use VSMs to clean up their act. And challenge Engineering to change the design to eliminate the remaining bad actors.
You've made good progress with your value streams. Now it's time to help others make the progress that must be made. As subject matter experts, it's your time to shine. And, please, start now.
For Engineering – Look at your products. Look at how they're used. Look at how they're delivered. Look at how they're made. Look at how they're recycled. Sure, your products provide good functionality, but throughout their life cycle they also create carbon dioxide and consume water. And you're the only ones that can design out the environmental impact.
Learn how to do a Life Cycle Assessment (LCA). Learn which elements of the product create the largest problems. For all the parts that make up the product, sort them worst to best to prioritize the design work. It's time for radical part count reduction. Try to design out half the parts. It's possible. And the payoff is staggering. What's the carbon footprint of a part that was designed out of the product?
Or, to make a more radical improvement, consider an Innovation Burst Event (IBE) to make a fundamental change in the way your products/services impact the environment. With this approach, your innovation work, by definition, will make the planet smile.
It's time to be open-minded. Ask Manufacturing for the worst processes (including supply chain and distribution) and try to design them out. Design out the part, or change the material, or change the design to enable a friendlier process. Manufacturing can only improve a bad process, but you can design them out altogether. There's power in that, but with power comes responsibility.
And it's time for you to take responsibility.
For Everyone in Industry – Regardless of your company, your country or your political affiliation, we can all agree that all our lives get better as the health of our planet improves. And everyone can agree that cleaner air is better. And everyone can agree it's the same for our water – cleaner is better. And that's a whole lot of agreement.
As industry leaders, I challenge you to build on that common ground. As industry leaders, I challenge you to improve our planet one product at a time and one process at a time. And as industry leaders, I challenge you to help each other. There's no competitive disadvantage when you help a company outside your industry. And there's no shame in learning from companies outside your industry. And it's good for the planet and profits. There's nothing in the away. It's time to start.
As an industry leader, if you want to make a difference in the health of our planet, send me an email at mike@shipulski.com and we will help each other.
Image credit – halfrain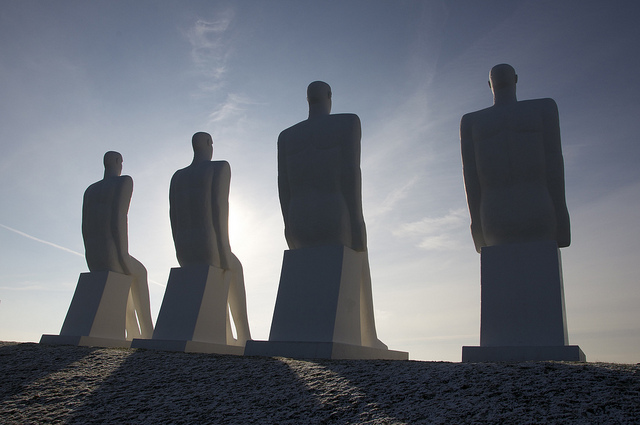 Innovation is a hot topic. Everyone wants to do it. And everyone wants a simple process that works step-wise – first this, then that, then success.
But Innovation isn't like that. I think it's more effective to think of innovation as a result. Innovation as something that emerges from a group of people who are trying to make a difference. In that way, Innovation is a people process. And like with all processes that depend on people, the Innovation process is fluid, dynamic, complex, and context-specific.
Innovation isn't sequential, it's not linear and cannot be scripted.. There is no best way to do it, no best tool, no best training, and no best outcome. There is no way to predict where the process will take you.  The only predictable thing is you're better off doing it than not.
The key to Innovation is good judgment. And the key to good judgment is bad judgment. You've got to get things wrong before you know how to get them right. In the end, innovation comes down to maximizing the learning rate. And the teams with the highest learning rates are the teams that try the most things and use good judgement to decide what to try.
I used to take offense to the idea that trying the most things is the most effective way. But now, I believe  it is. That is not to say it's best to try everything. It's best to try the most things that are coherent with the situation as it is, the market conditions as they are, the competitive landscape as we know it, and the the facts as we know them.
And there are ways to try things that are more effective than others. Think small, focused experiments driven by a formal learning objective and supported by repeatable measurement systems and formalized decision criteria. The best teams define end implement the tightest, smallest experiment to learn what needs to be learned. With no excess resources and no wasted time, the team wins runs a tight experiment, measures the feedback, and takes immediate action based on the experimental results.
In short, the team that runs the most effective experiments learns the most, and the team that learns the most wins.
It all comes down to choosing what to learn. Or, another way to look at it is choosing the right problems to solve. If you solve new problems, you'll learn new things. And if you have the sightedness to choose the right problems, you learn the right new things.
Sightedness is a difficult thing to define and a more difficult thing to hone and improve. If you were charged with creating a new business in a new commercial space and the survival of the company depended on the success of the project, who  would you want to choose the things to try? That person has sightedness.
Innovation is about people, learning, judgement and trust.
And innovation is more about why than how and more about who than what.
Image credit – Martin Nikolaj Christensen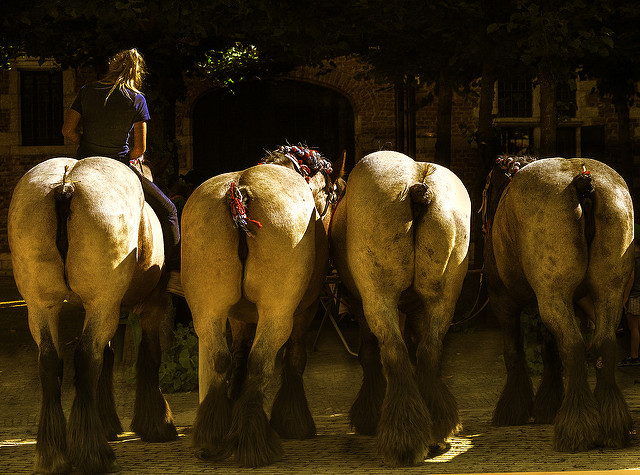 There are four ways to run projects.
One – 80% Right, 100% Done, 100% On Time, 100% On Budget
Fix time
Fix resources
Flex scope and certainty
Set a tight timeline and use the people and budget you have.  You'll be done on time, but you must accept a reduced scope (fewer bells and whistles) and less certainty of how the product/service will perform and how well it will be received by customers. This is a good way to go when you're starting a new adventure or investigating new space.
Two – 100% Right, 100% Done, 0% On Time, 0% On Budget
Fix resources
Fix scope and certainty
Flex time
Use the team and budget you have and tightly define the scope (features) and define the level of certainty required by your customers. Because you can't predict when the project will be done, you'll be late and over budget, but your offering will be right and customers will like it. Use this method when your brand is known for predictability and stability. But, be weary of business implications of being late to market.
Three – 100% Right, 100% Done, 100% On Time, 0% On Budget
Fix scope and certainty
Fix time
Flex resources
Tightly define the scope and level of certainty. Your customers will get what they expect and they'll get it on time.  However, this method will be costly. If you hire contract resources, they will be expensive.  And if you use internal resources, you'll have to stop one project to start this one. The benefits from the stopped project won't be realized and will increase the effective cost to the company.  And even though time is fixed, this approach will likely be late.  It will take longer than planned to move resources from one project to another and will take longer than planned to hire contract resources and get them up and running.  Use this method if you've already established good working relationships with contract resources.  Avoid this method if you have difficulty stopping existing projects to start new ones.
Four – Not Right, Not Done, Not On Time, Not On Budget
Fix time
Fix resources
Fix scope and certainty
Though almost every project plan is based on this approach, it never works.  Sure, it would be great if it worked, but it doesn't, it hasn't and it won't. There's not enough time to do the right work, not enough money to get the work done on time and no one is willing to flex on scope and certainty.  Everyone knows it won't work and we do it anyway.  The result – a stressful project that doesn't deliver and no one feels good about.
Image credit – Cees Schipper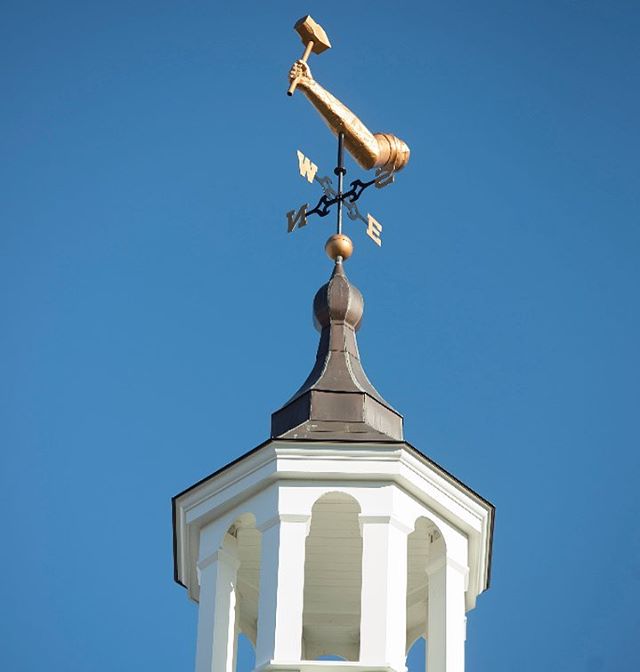 What do they want? Some get there with jobs-to-be-done, some use Customer Needs, some swear by ethnographic research and some like to understand why before what.  But in all cases, it starts with the customer.  Whichever mechanism you use, the objective is clear – to understand what they need.  Because if you don't know what they need, you can't give it to them.  And once you get your arms around their needs, you're ready to translate them into a set of functional requirements, that once satisfied, will give them what they need.
What does it do? A complete set of functional requirements is difficult to create, so don't start with a complete set.  Use your new knowledge of the top customer needs to define and prioritize the top functional requirements (think three to five).  Once tightly formalized, these requirements will guide the more detailed work that follows.  The functional requirements are mapped to elements of the design, or design parameters, that will bring the functions to life.  But before that, ask yourself if a check-in with some potential customers is warranted.  Sometimes it is, but at these early stages it's may best to wait until you have something tangible to show customers.
What does it look like? The design parameters define the physical elements of the design that ultimately create the functionality customers will buy. The design parameters define shape of the physical elements, the materials they're made from and the interaction of the elements.  It's best if one design parameter controls a single functional requirement so the functions can be dialed in independently.  At this early concept phase, a sketch or CAD model can be created and reviewed with customers.  You may learn you're off track or you may learn you're way off track, but either way, you'll learn how the design must change. But before that, take a little time to think through how the product will be made.
How to make it? The process variables define the elements of the manufacturing process that make the right shapes from the right materials. Sometimes the elements of the design (design parameters) fit the process variables nicely, but often the design parameters must be changed or rearranged to fit the process.  Postpone this mapping at your peril!  Once you show a customer a concept, some design parameters are locked down, and if those elements of the design don't fit the process you'll be stuck with high costs and defects.
How to sell it? The goodness of the design must be translated into language that fits the customer.  Create a single page sales tool that describes their needs and how the new functionality satisfies them.  And include a digital image of the concept and add it to the one-pager.  Show document to the customer and listen.  The customer feedback will cause you to revisit the functional requirements, design parameters and process variables.  And that's how it's supposed to go.
Though I described this process in a linear way, nothing about this process is linear. Because the domains are mapped to each other, changes in one domain ripple through the others.  Change a material and the functionality changes and so do the process variables needed to make it.  Change the process and the shapes must change which, in turn, change the functionality.
But changes to the customer needs are far more problematic, if not cataclysmic.  Change the customer needs and all the domains change. All of them.  And the domains don't change subtly, they get flipped on their heads.  A change to a customer need is an avalanche that sweeps away much of the work that's been done to date.  With a change to a customer need, new functions must be created from scratch and old design elements must culled.  And no one knows what the what the new shapes will be or how to make them.
You can't hold off on the design work until all the customer needs are locked down. You've got to start with partial knowledge.  But, you can check in regularly with customers and show them early designs.  And you can even show them concept sketches.
And when they give you feedback, listen.
Image credit – Worcester Wired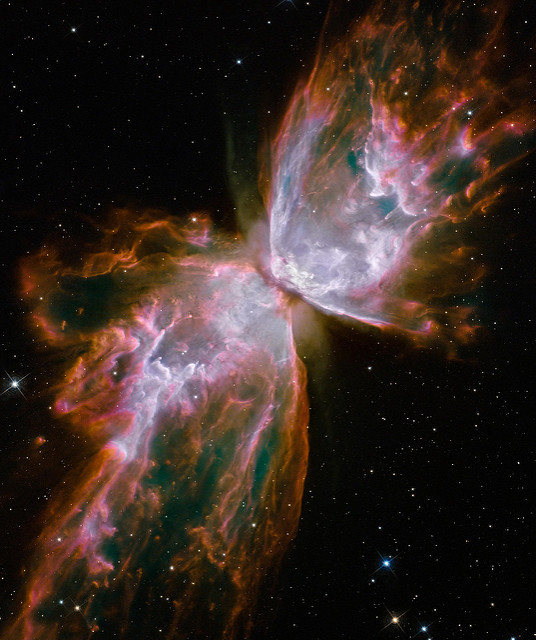 Every day starts and ends in the present. Sure, you can put yourself in the future and image what it could be or put yourself in the past and remember what was. But, neither domain is actionable. You can't change the past, nor can you control the future.  The only thing that's actionable is the present.
Every morning your day starts with the body you have.  You may have had a more pleasing body in the past, but that's gone.  You may have visions of changing your body into something else, but you don't have that yet. What you do today is governed and enabled by your body as it is. If you try to lift three hundred pounds, your system as it is will either pick it up or it won't.
Every morning your day starts with the mind you have. It may have been busy and distracted in the past and it may be calm and settled in the future, but that doesn't matter. The only thing that matters is your mind as it is. If you respond kindly, today's mind is responsible, and if your response is unkind, today's mind system is the culprit.  Like it or not, your thoughts, feelings and actions are the result of your mind as it is.
Change always starts with where you are, and the first step is unclear until you assess and define your systems as they are. If you haven't worked out in five years, your first step is to see your doctor to get clearance (professional assessment) for your upcoming physical improvement plan. If you've run ten marathons over the last ten months, your first step may be to take a month off to recover. The right next step starts with where you are.
And it's the same with your mind. If your mind is all over the place your likely first step is to learn how to help it settle down.  And once it's a little more settled, your next step may be to use more advanced methods to settle it further. And if you assess your mind and you see it needs more help than you can give it, your next step is to seek professional help. Again, your next step is defined by where you are.
And it's the same with business.  Every morning starts with the products and services you have. You can't sell the obsolete products you had, nor can you sell the future services you may develop. You can only sell what you have.  But, in parallel, you can create the next product or system.  And to do that, the first step is to take a deep, dispassionate look at the system as it is. What does it do well? What does it do poorly? What can be built on and what can be discarded?  There are a number of tools for this, but more important than the tools is to recognize that the next one starts with an assessment of the one you have.
If the existing system is young and immature, the first step is likely to nurture it and support it so it can grow out of its adolescence.  But the first step is NOT to lift three hundred pounds because the system-as it is-can only lift fifty. If you lift too much too early, you'll break its back.
If the existing system is in it's prime and has been going to the gym regularly for the last five years, its ready for three hundred pounds.  Go for it! But, in parallel, it's time to start a new activity, one that will replace the weightlifting when the system can no longer lift like it used to.  Maybe tennis? But start now because to get good at tennis requires new muscles and time.
And if the existing system is ready for retirement, retire it. Difficult to do, but once there's public acknowledgement, the retirement will take care of itself.
If you want to know what's next, define the system as it is. The next step will be clear.
And the best time to do it is now.
Image credit – NASA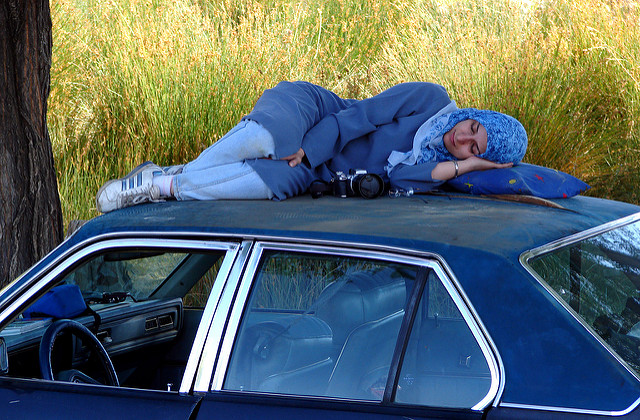 Sometimes your energy level runs low.  That's not a bad thing, it's just how things go. Just like a car's gas tank runs low, our gas tanks, both physical and emotional, also need filling.  Again, not a bad thing. That's what gas tanks are for – they hold the fuel.
We're pretty good at remembering that a car's tank is finite.  At the start of the morning commute, the car's fuel gauge gives a clear reading of the fuel level and we do the calculation to determine if we can make it or we need to stop for fuel.  And we do the same thing in the evening – look at the gauge, determine if we need fuel and act accordingly.  Rarely we run the car out of fuel because the car continuously monitors and displays the fuel level and we know there are consequences if we run out of fuel.
We're not so good at remembering our personal tanks are finite. At the start of the day, there are no objective fuel gauges to display our internal fuel levels.  The only calculation we make – if we can make it out of bed we have enough fuel for the day. We need to do better than that.
Our bodies do have fuel gages of sorts.  When our fuel is low we can be irritable, we can have poor concentration, we can be easily distracted.  Though these gages are challenging to see and difficult to interpret, they can be used effectively if we slow down and be in our bodies.  The most troubling part has nothing to do with our internal fuel gages.  Most troubling is we fail to respect their low fuel warnings even when we do recognize them.  It's like we don't acknowledge our tanks are finite.
We don't think our cars are flawed because their fuel tanks run low as we drive.  Yet, we see the finite nature of our internal fuel tanks as a sign of weakness. Why is that? Rationally, we know all fuel tanks are finite and their fuel level drops with activity. But, in the moment, when are tanks are low, we think something is wrong with us, we think we're not whole, we think less of ourselves.
When your tank is low, don't curse, don't blame, don't feel sorry and don't judge.  It's okay.  That's what tanks do.
A simple rule for all empty tanks – put fuel in them.
Image credit – Hamed Saber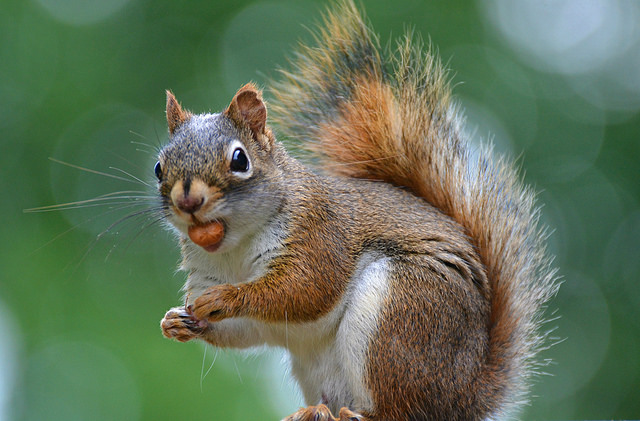 When there's too much to do and too few to do it, the natural state of the system is fuller than full.  And in today's world we run all our systems this way, including our people systems.
A funny thing happens when people's plates are full – when a new task is added an existing one hits the floor.  This isn't negligence, it's not the result of a bad attitude and it's not about being a team player.  This is an inherent property of full plates – they cannot support a new task without another sliding off.  And drinking glasses have this same interesting property – when full, adding more water just gets the floor wet.
But for some reason we think people are different.  We think we can add tasks without asking about free capacity and still expect the tasks to get done.  What's even more strange – when our people tell us they cannot get the work done because they already have too much, we don't behave like we believe them.  We say things like "Can you do more things in parallel?" and "Projects have natural slow phases, maybe you can do this new project during the slow times."  Let's be clear with each other – we're all overloaded, there are no slow times.
For a long time now, we've told people we don't want to hear no.  And now, they no longer tell us.  They still know they can't get the work done, but they know not to use the word "no."  And that's why the Slow No was invented.
The Slow No is when we put a new project on the three year road map knowing full-well we'll never get to it.  It's not a no right now, it's a no three years from now.  It's elegant in its simplicity.  We'll put it on the list; we'll put it in the queue; we'll put it on the road map.  The trick is to follow normal practices to avoid raising concerns or drawing attention.  The key to the Slow No is to use our existing planning mechanisms in perfectly acceptable ways.
There's a big downside to the Slow No – it helps us think we've got things under control when we don't.  We see a full hopper of ideas and think our future products will have sizzle.  We see a full road map and think we're going to have a huge competitive advantage over our competitors. In both situations, we feel good and in both situations, we shouldn't.  And that's the problem. The Slow No helps us see things as we want them and blocks us from seeing them as they are.
The Slow No is bad for business, and we should do everything we can to get rid of it.  But, it's engrained behavior and will be with us for the near future.  We need some tools to battle the dark art of the Slow No.
The Slow No gives too much value to projects that are on the list but inactive.  We've got to elevate the importance of active, fully-staffed projects and devalue all inactive projects.  Think – no partial credit.  If a project is active and fully-staffed, it gets full credit.  If it's inactive (on a list, in the queue, or on the road map) it gets zero credit.  None.  As a project, it does not exist.
To see things as they are, make a list of the active, fully-staffed projects. Look at the list and feel what you feel, but these are the only projects that matter.  And for the road map, don't bother with it.  Instead, think about how to finish the projects you have.  And when you finish one, start a new one.
The most difficult element of the approach is the valuation of active but partially-staffed projects.  To break the vice grip of the Slow No, think no partial credit. The project is either fully-staffed or it isn't   And if it's not fully-staffed, give the project zero value.  None.  I know this sounds outlandish, but the partially-staffed project is the slippery slope that gives the Slow No its power.
For every fully-staffed project on your list, define the next project you'll start once the current one is finished.  Three active projects, three next projects.  That's it.  If you feel the need to create a road map, go for it.  Then, for each active project, use the road map to choose the next projects.  Again, three active projects, three next projects.  And, once the next projects are selected, there's no need to look at the road map until the next projects are almost complete.
The only projects that truly matter are the ones you are working on.
Image credit – DaPuglet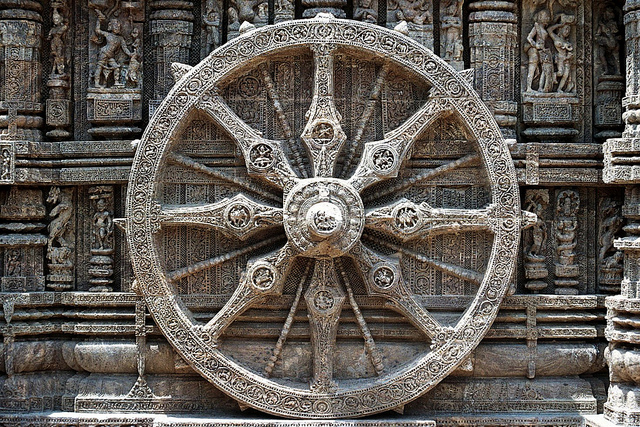 When something doesn't feel right, respect your intuition.  Even when you don't know why it doesn't feel right, respect your gut.  When something doesn't make sense, don't judge yourself negatively.  Rather, make the commitment to dig deeply until you hit the fundamentals. When a proposed approach violates something inside, don't be afraid to say what you think is right.  Or, be afraid and say it anyway.  But right doesn't mean your predictions will come true. Right means you thought about it, you understand things differently and you have a coherent rationale for thinking as you do.  And right also means you don't understand, but you want to.  And right means something does not sit well with you and you don't know why.  And it means the right view is important to you.
Right doesn't mean correct. And right doesn't mean something else is wrong.  When you have right view, it doesn't mean you see things exactly right. It means you're going about things in a way that's right for the situation. It means your approach feels right to the people involved.  It means you're going about things with the right intention.
Now, like with any new idea, you're obligated to formalize what you think is right and explain it to your peers.  But, to be clear, you're not looking for permission, you're writing it down to help you understand what you think.  When you try to present your thoughts, you'll learn what you know and what you don't.  You'll learn which words work and which don't.  You'll learn right speech.
And you'll find the potholes.  And that's why you present to your peers.  They'll be critical of the idea and respectful of you. They'll tell you the truth because they know it's better to iron out the details early and often.  As a group, you'll support each other. As a group, you'll take the right action.
When ideas are introduced that are different, the organization will feel stress.  Everyone wants to do a good job, yet there's no agreement on the right way.  Even though there's stress, no one wants to create harm and everyone wants to behave ethically.  It's important to demonstrate compassion to yourself and others.  The stress is natural, but it's also natural to go about your livelihood in the right way.
But when the stakes are high and there's no consensus on how to move forward, it's not easy to hold onto the right mental state.  The stress can cause us to delude ourselves into thinking things aren't going well.  But, letting the disagreement go unaddressed is unskillful, as it will only fester. It's far more skillful to respectfully debate and discuss the disagreement.  In that way, everyone makes the right effort to work things out.
Over time, the pattern of behavior can transition to a natural openness where ideas are shared freely. This becomes easier when we drop the mental habit of categorizing things into buckets we like and buckets we don't.  And it helps to maintain awareness of how things really are so we can strip away our subjective options.  In this case, mindfulness is the right way to go.
None of this is easy.  Our minds are constantly distracted by competing demands, growing to-do lists and organizational complexities of the work.  Without dedicated practice, our minds can get lost in a flurry of thoughts of our own creation.  To make it work, we've got to maintain a heightened alertness to our mental state and that takes the right concentration.
There's nothing new here, but this well-worn path has merit.
Image credit – saamiblog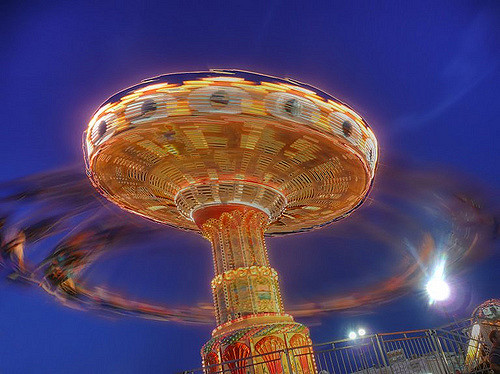 We have too many ideas, but too few great ones.  We don't need more ideas, we need a way to choose the best one or two ideas and run them to ground.
Before creating more ideas, make a list of the ones you already have.  Put them in two boxes.  In Box 1, list the ideas without a video of a functional prototype in action.  In Box 2, list the ideas that have a video showing a functional prototype demonstrating the idea in action.  For those ideas with a functional prototype and no video, put them in Box 1.
Next, throw away Box 1. If it's not important enough to make a crude physical prototype and create a simple video, the idea isn't worth a damn.  If someone isn't willing to carve out the time to make a physical prototype, there's no emotional energy behind the idea and it should be left to die.  And when people complain that it's unfair to throw away all those good ideas in Box 1, tell them it's unfair to spend valuable resources talking about ideas that aren't worthy.  And suggest, if they want to have a discussion about an idea, they should build a physical prototype and send you the video.  Box 2, or bust.
Next, get the band together and watch the short videos in Box 2, and, as a group, put them in two boxes.  In Box 3, put the videos without customers actively using the functional prototype.  In Box 4, put the videos with customers actively using the functional prototype.
Next, throw way Box 3.  If it's not important enough to make a trip to an important customer and create a short video, the idea isn't worth a damn.  If you're not willing to put yourself out there and take the idea to an important customer, the idea is all fizzle and no sizzle.  Meaningful ideas take immense personal energy to run through the gauntlet, and without a video of a customer using the functional prototype, there's not enough energy behind it.  And when everyone argues that Box 3 ideas are worth pursuing, tell them to pursue a video showing a most important customer demonstrating the functional prototype.
Next, get the band back together to watch the Box 4 videos.  Again, put the videos in two boxes. In Box 5 put the videos where the customer didn't say what they liked and how they'd use it.  In Box 6, put the videos where the customer enthusiastically said what they liked and how they'll use it.
Next, throw away Box 5.  If the customer doesn't think enough about the prototype to tell you how they'll use it, it's because they don't think much of the idea.  And when the group says the customer is wrong or the customer doesn't understand what the prototype is all about, suggest they create a video where a customer enthusiastically explains how they'd use it.
Next, get the band back in the room and watch the Box 6 videos.  Put them in two boxes.  In Box 7, put the videos that won't radically grow the top line.  In Box 8, put the videos that will radically grow the top line.  Throw away Box 7.
For the videos in Box 8, rank them by the amount of top line growth they will create.  Put all the videos back into Box 8, except the video that will create the most top line growth.  Do NOT throw away Box 8.
The video in your hand IS your company's best idea.  Immediately charter a project to commercialize the idea.  Staff it fully.  Add resources until adding resources doesn't no longer pulls in the launch.  Only after the project is fully staffed do you put your hand back into Box 8 to select the next best idea.
Continually evaluate Boxes 1 through 8.  Continually throw out the boxes without the right videos.  Continually choose the best idea from Box 8.  And continually staff the projects fully, or don't start them.
Image credit – joiseyshowaa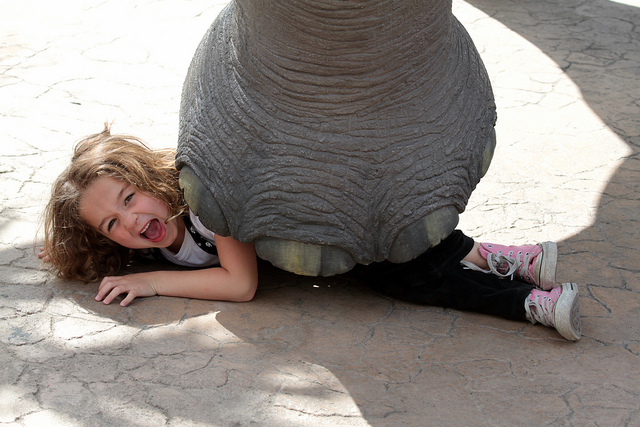 If you don't have a problem, you've got a big problem.
It's important to know where a problem happens, but also when it happens.
Solutions are 90% defining and the other half is solving.
To solve a problem, you've got to understand things as they are.
Before you start solving a new problem, solve the one you have now.
It's good to solve your problems, but it's better to solve you customers' problems.
Opportunities are problems in sheep's clothing.
There's nothing worse than solving the wrong problem – all the cost with none of the solution.
When you're stumped by a problem, make it worse then do the opposite.
With problem definition, error on the side of clarity.
All problems are business problems, unless you care about society's problems.
Odds are, your problem has been solved by someone else.  Your real problem is to find them.
Define your problem as narrowly as possible, but no narrower.
Problems are not a sign of weakness.
Before adding something to solve the problem, try removing something.
If your problem involves more than two things, you have more than one problem.
The problem you think you have is never the problem you actually have.
Problems can be solved before, during or after they happen and the solutions are different.
Start with the biggest problem, otherwise you're only getting ready to solve the biggest problem.
If you can't draw a closeup sketch of the problem, you don't understand it well enough.
If you have an itchy backside and you scratch you head, you still have an itch. And it's the same with problems.
If innovation is all about problem solving and problem solving is all about problem definition, well, there you have it.
Image credit – peasap