Archive for the 'Meaning' Category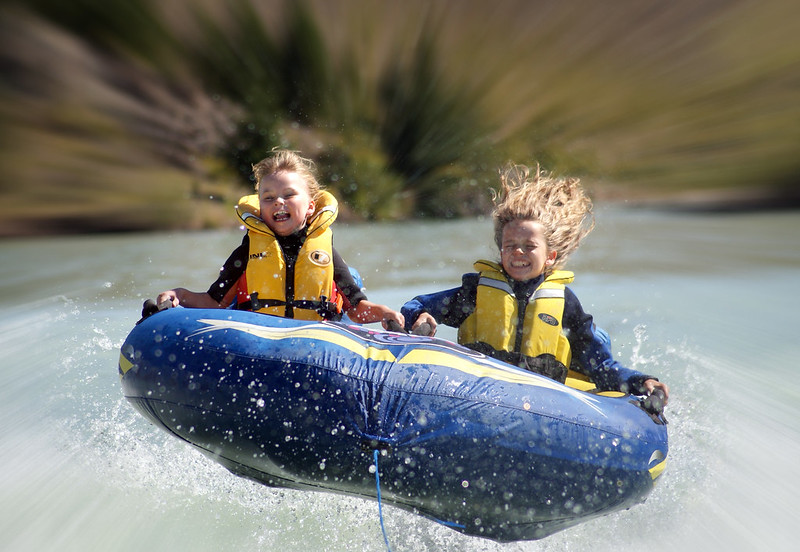 When it's time to make meaningful change, there's no time for consensus.
When the worn path of success must be violated, use a small team.
When it's time for new thinking, create an unreasonable deadline, and get out of the way.
The best people don't want the credit, they want to be stretched just short of their breaking point.
When company leadership wants you to build consensus before moving forward, they don't think the problem is all that important or they don't trust you.
When it's time to make unrealistic progress, it's time for fierce decision making.
When there's no time for consensus, people's feelings will be hurt. But there's no time for that either.
When you're pissed off because there's been no progress for three years, do it yourself.
When it's time to make a difference, permission is not required. Make a difference.
The best people must be given the responsibility to use their judgment.
When it's time to break the rules, break them.
When the wheels fall off, regardless of the consequences, put them back on.
When you turn no into yes and catch hell for violating protocol, you're working for the wrong company.
When everyone else has failed, it's time to use your discretion and do as you see fit.
When you ask the team to make rain and they balk, you didn't build the right team.
When it's important and everyone's afraid of getting it wrong, do it yourself and give them the credit.
The best people crave ridiculous challenges.
When the work must be different, create an environment that demands the team acts differently.
When it's time for magic, keep the scope tight and the timeline tighter.
When the situation is dire and you use your discretion, to hell with anyone who has a problem with it.
When it's time to pull a rabbit out of the hat, you get to decide what gets done and your special team member gets to decide how to go about it.  Oh, and you also get to set an unreasonable time constraint.
When it's important, to hell with efficiency.  All that matters is effectiveness.
The best people want you to push them to the limit.
When you think you might get fired for making a difference, why the hell would you want to work for a company like that?
When it's time to disrespect the successful business model, it's time to create harsh conditions that leave the team no alternative.
The best people want to live where they want to live and do impossible work.
Image credit — Bernard Spragg. Nz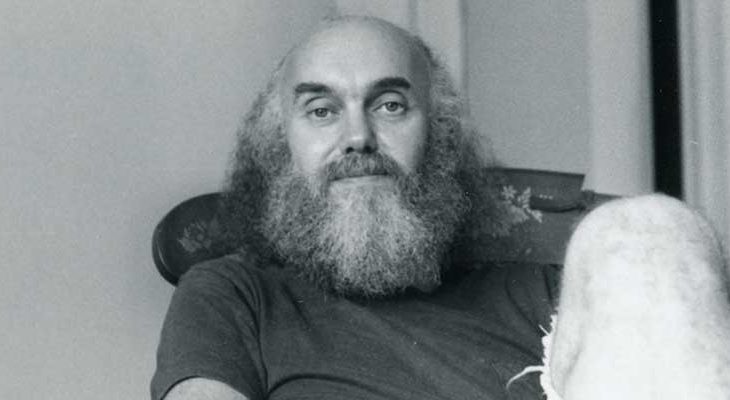 If you see someone doing something that's not quite right, you have a choice – call them on their behavior or let it go.
In general, I have found it's more effective to ignore behavior you deem unskillful if you can.  If no one will get hurt, say nothing. If it won't start a trend, ignore it. And if it's a one-time event, look the other way.  If it won't cause standardization on a worst practice, it never happened.
When you don't give attention to other's unskillful behavior, you don't give it the energy it needs to happen again. Just as a plant dies when it's not watered, unskillful behavior will wither on the vine if it's ignored. Ignore it and it will die. But the real reason to ignore unskillful behavior is that it frees up time to amplify skillful behavior.
If you're going to spend your energy doing anything, reinforce skillful behavior.  When you see someone acting skillfully, call it out.  In front of their peers, tell them what you liked and why you liked it.  Tell them how their behavior will make a difference for the company. Say it in a way that others hear. Say it in a way that everyone knows this behavior is special.  And if you want to guarantee that the behavior will happen again, send an email of praise to the boss of the person that did the behavior and copy them on the email.  The power of sending an email of praise is undervalued by a factor of ten.
When someone sends your boss an email that praises you for your behavior, how do you feel?
When someone sends your boss an email that praises you for your behavior, will you do more of that behavior or less?
When someone sends your boss an email that praises you for your behavior, what do you think of the person that sent it?
When someone sends your boss an email that praises you for your behavior, will you do more of what the sender thinks important or less?
And now the hard part. When you see someone behaving unskillfully and that will damage your company's brand, you must call them on their behavior. To have the most positive influence, give your feedback as soon as you see it.  In a cause-and-effect way, the person learns that the unskillful behavior results in a private discussion on the negative impact of their behavior.  There's no question in their mind about why the private discussion happened and, because you suggested a more skillful approach, there's clarity on how to behave next time.  The first time you see the unskillful behavior, they deserve to be held accountable in private. They also deserve a clear explanation of the impacts of their behavior and a recipe to follow going forward.
And now the harder part. If, after the private explanation of the unskillful behavior that should stop and the skillful behavior should start, they repeat the unskillful behavior, you've got to escalate. Level 1 escalation is to hold a private session with the offender's leader. This gives the direct leader a chance to intervene and reinforce how the behavior should change. This is a skillful escalation on your part.
And now the hardest part. If, after the private discussion with the direct leader, the unskillful behavior happens again, you've got to escalate.  Remember, this unskillful behavior is so unskillful it will hurt the brand. It's now time to transition from private accountability to public accountability.  Yes, you've got to call out the unskillful behavior in front of everyone. This may seem harsh, but it's not.  They and their direct leader have earned every bit of the public truth-telling that will soon follow.
Now, before going public, it's time to ask yourself two questions. Does this unskillful behavior rise to the level of neglect? And, does this unskillful behavior violate a first principle? Meaning, does the unskillful behavior undermine a fundamental, or foundational element, of how the work is done?  Take your time with these questions, because the situation is about to get real.  Really real. And really uncomfortable.
And if you answer yes to one of those two questions, you've earned the right to ask yourself a third. Have you reached bedrock?  Meaning, your position grounded deeply in what you believe. Meaning, you've reached a threshold where things are non-negotiable. Meaning, no matter what the negative consequences to your career, you're willing to stand tall and take the bullets.  Because the bullets will fly.
If you've reached bedrock, call out the unskillful behavior publicly and vehemently.  Show no weakness and give no ground.  And when the push-back comes, double down. Stand on your bedrock, and tell the truth. Be effective, and tell the truth. As Ram Dass said, love everyone and tell the truth.
If you want to make a difference, amplify skillful behavior. Send emails of praise. And if that doesn't work, send more emails of praise.  Praise publicly and praise vehemently. Pour gasoline on the fire. And ignore unskillful behavior, when you can.
And when you can't ignore the unskillful behavior, before going public make sure the behavior violates a first principle. And make sure you're standing on bedrock. And once you pass those tests, love everyone and tell the truth.
Image credit — RamDass.org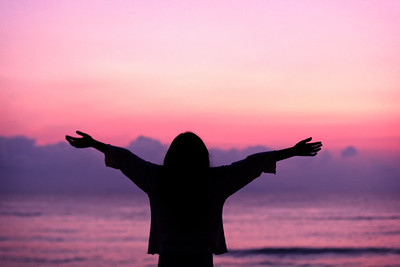 If you're thankful for the success you've had, you're in for a letdown because your success will be short-lived. And don't take it personally – the Universe knows regression to the mean is real and it will bring you to your knees whether you believe it or not. Like with all things, success is impermanent.
Your success has a half-life.  Sure, your success has been good. You've made money; your brand has prospered, and everyone is happy. But, don't get too comfortable because it's going away.  Your recipe will run out of gas as your competition targets your success and figures out how to do it better. But don't blame your competitors' hard work. Blame yourself and your success.  It's pretty clear your success has blocked you from doing things differently.  The real problem isn't your competitors' success; the real problem is your success.  Your success has blocked you from trying something new. As the thinking goes – if it ain't broke, don't fix it. But, if it ain't broke now, it will be broken soon.
If you're sad (unthankful) because of the failure you've experienced, you're in for a burst of goodness because your failure will be short-lived. And don't feel special – the Universe knows regression to the mean is real and it will bring you success if you believe you're worthy of it. Like with all things, failure is impermanent.
Your failure has a half-life. Sure, your failure has been bad. You've not made money; your brand has suffered; and everyone is unhappy.  But, don't hold onto your discomfort because it's going away.  Because your recipe hasn't worked, you'll target your competitors' success and try a new recipe.  It's pretty clear your lack of success caused you to try a new recipe. And because you tried something new, you figured out how to do it better.  But Don't give credit to your competitors.  Give credit to yourselves for trying something new. The real root cause isn't your competitors' success; the real forcing function is your lack of success.  Your lack of success has opened up your thinking and enabled you to try something new. As the thinking goes – if it didn't work last time, do something different. And that's just what you did.
Don't be thankful for your success; be thankful you have smart people who want to make a difference. And don't be unthankful for your failure; be thankful you have smart people who want to make a difference.
As a leader in a successful company, what will you do to support people who want to make a difference? As a leader, you must protect their new ideas from the army of people that want to regurgitate what was done last time. Because of your success, their new ideas will be taken out at the knees. And what will you do? Will you roll over and kowtow to un-thinkers? Or, will you take the bullets and advocate for ideas that violate your long-in-the-tooth, geriatric recipe that can no longer deliver what it used to?
And as a leader in a yet-to-be successful company, what will you do to support people who want to make a difference? As a leader, you must protect their new ideas from the army of people that have no idea what to do next. Because of your failure, their new ideas will be met with negativity and derision. And what will you do? Will you give in to the naysayers? Or, will you take the bullets and advocate for ideas that transcend your unsuccessful recipe?
Be thankful for your success, but don't let it limit you from trying something new.  And be thankful for your failure, and use it to power your new ideas.
Whatever your situation, don't dismiss it. Whatever your situation, learn from it.  And whatever your situation, be thankful for it.
Image credit — Irudayam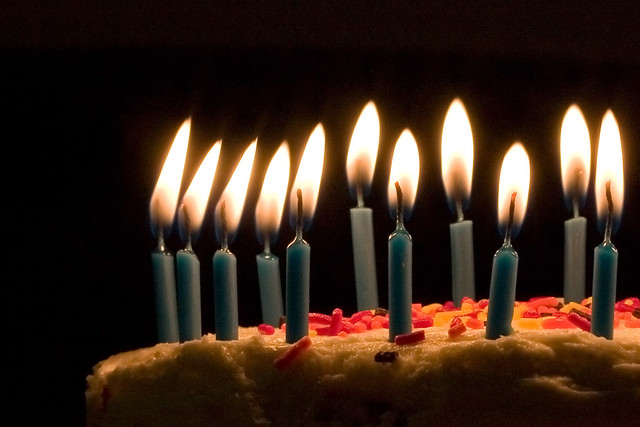 This is a special post for me. It's a huge milestone. With this post, I have written a new blog post every Wednesday evening for the last ten years. That's 520 Wednesdays in a row. I haven't missed a single one and none have been repeats.  As I write this, the significance is starting to sink in.
Most of the posts I've written at the kitchen table with my earbuds set firmly in my ears and my family going about its business around me. But I've written them in the car; I've written them in a hospital waiting room; I've written them in a diner over lunch while on a three-week motorcycle trip, and I've written them at a state park while on vacation.  No matter what, I've published a post on Wednesday night.
I write to challenge myself.  I write to teach myself. I write to provide my own mentorship. I have no one to proof my writing and there are always mistakes of grammar, spelling and word choice. But that doesn't stop me. No one limits the topics I cover, nor does anyone help me choose a topic. It's just me and my laptop battling it out. It doesn't have to be that way, but that's the way it has been for the last ten years.
I used to read, respond and obsess over comments written by readers, but I started to limit my writing based on them so now my posts are closed to comments. I write more freely now, but I miss the connection that came from the comments.
I used to obsessively track the number of subscribers and Google analytics data. Now I don't know how many subscribers I have, nor do I know who has visited my website over the last couple of years. Now I just write. But maybe I should check.
When you can write about anything you want, the topics you choose make a fingerprint, or maybe a soul-print. I don't know what my choices say about me, but that's the old me.
What's the grand plan? There isn't one. What's next? It's uncertain.
Thanks for reading.
Mike
image credit — Joey Gannon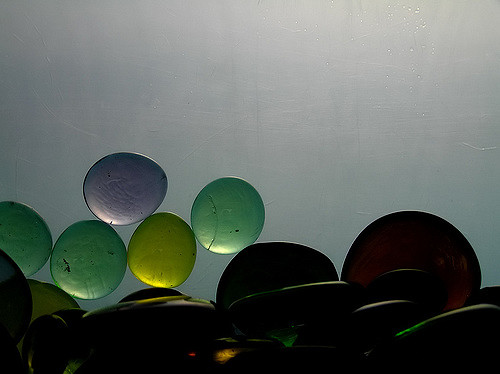 Life's too short to work on things that don't make a difference. Sure, you've got to earn a living, but what kind of living is it if all you're doing is paying for food and a mortgage?  How do others benefit from your work? How does the planet benefit from your work? How is the world a better place because of your work?  How are you a better person because of your work?
When you're done with your career, what will you say about it? Did you work at a job because you were afraid to leave? Did you stay because of loss aversion? Did you block yourself from another opportunity because of a lack of confidence? Or, did you stay in the right place for the right reasons?
If there's no discomfort, there's no growth, even if you're super good at what you do. Discomfort is the tell-tale sign the work is new. And without newness, you're simply turning the crank.  It may be a profitable crank, but it's the same old crank, none the less.  If you've turned the crank for the last five years, what excitement can come from turning it a sixth? Even if you're earning a great living, is it really all that great?
Maybe work isn't supposed to be a source of meaning. I accept that. But, a life without meaning – that's not for me. If not from work, do you have a source of meaning? Do you have something that makes you feel whole? Do you have something that causes you to pole vault out of bed?  Sure, you provide for your family, but it's also important to provide meaning for yourself. It's not sustainable to provide for others at your own expense.
Your work may have meaning, but you may be moving too quickly to notice. Stop, take a breath and close your eyes. Visualize the people you work with. Do they make you smile? Do you remember doing something with them that brought you joy? How about doing something for them – any happiness there? How about when you visualize your customers? Do you they appreciate what you do for them? Do you appreciate their appreciation? Even if there's no meaning in the work, there can be great meaning from doing it with people that matter.
Running away from a job won't solve anything; but wandering toward something meaningful can make a big difference. Before you make a change, look for meaning in what you have. Challenge yourself every day to say something positive to someone you care about and do something nice for someone you don't know all that well.  Try it for a month, or even a week.
Who knows, you may find meaning that was hiding just under the surface. Or, you may even create something special for yourself and the special people around you.
Image credit – Greg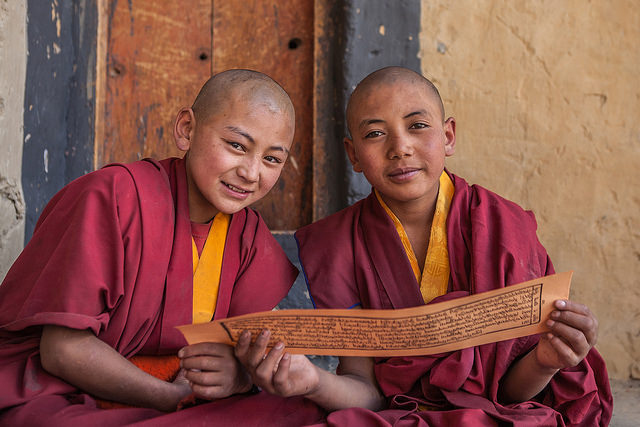 As vacation approaches the work days drag. Sure you're excited about the future, but when compared to the upcoming pleasantness, the daily grind feels more like a prison.  Anticipating a good time in the future rips you from the present moment and puts you in a place you'd rather be.  And when you don't want to be where you are, wherever you are becomes your jail cell.
Mid-way through vacation, as the work days approach, you push yourself into the future and anticipate the stress and anxiety of the work day.  Though vacation should be fun, the stress around the workday and the impending loss of vacation prevent your full engagement in the perfect now.  I'm not sure why, but for some reason your brain doesn't want to be on vacation with you.  It's difficult to think of your perfect vacation as your jail cell, but while your brain is disembodied, I think it is.
And when vacation is over and you return to work, it's pretty clear you're back in jail.  You put yourself back in the past of your wonderful vacation; compare your cubicle your previous poshness; and make it clear to yourself that you'd rather be somewhere else. And the better your vacation, the longer your jail time.
But it's easier to see how we use unpleasant situations to build our jail cells.  Our aversion to uncomfortable situations pushes us into the past to beat ourselves up over uncontrollable factors we think we should have recognized and controlled.  We turn a simple unpleasant situation into a jail cell of self-judging.  Or, we push ourselves into the future and generate anxiety around a sea of catastrophic consequences, none of which will happen.  Instead of building jails, it's far more effective to let ourselves feel the unpleasantness for what it is (the result of thoughts of our own making) and let it dissipate on its own.
The best way to become a jail breaker is to start with awareness – awareness your mind has left the present moment.  When you're on vacation, be on vacation.  And when you're in the middle of an unpleasant situation, sit right there in the middle of the unpleasant situation.  (No one has ever died from an unpleasant situation.)  And, as a skillful jail breaker, when you realize your mind is in the past or future, don't judge yourself, praise yourself for recognizing your mind's unintended time travel and get back to your vacation.
But this is more than a recipe for better vacations. It's a recipe for better relationships and better work.  You can be all-in with the people you care about and you can be singularly focused on the most challenging work.  When someone is standing in front of you and you give them 100% of your attention, your relationship with them improves.  And when you give a problem 100% of your attention, it gets solved.
Think about the triggers that pull and push you out of the present moment (the dings of texts, the beeps of emails, or the buzzes of push notifications) and get rid of them.  At least while you're on vacation.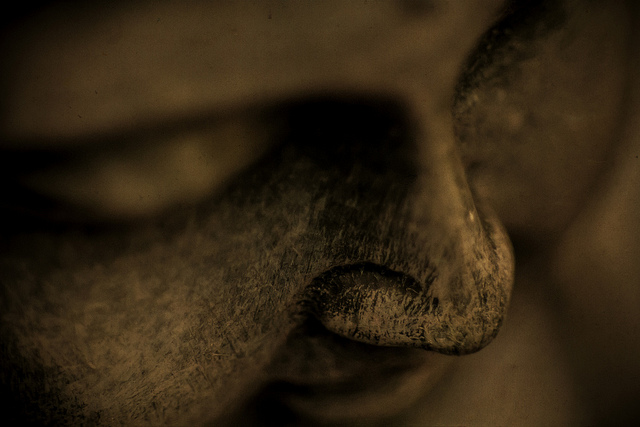 Anything that happens happens because of people, and anything that doesn't happen doesn't happen because of people.  Technology doesn't create itself, products don't launch themselves, companies don't build themselves and trust doesn't grow on its own.  Any kind of work, any kind of service, any kind of organizing – it's all done by people.
The productivity/quality movement has been good for factories – parts move in a repeatable flow and they're processed in repeatable ways by machines that chunk out repeatable output.  Design the process, control the inputs and turn the crank. Invest in the best machines and to do the preventative maintenance to keep them in tip-top shape.  Just follow the preventive maintenance (PM) schedule and you'll be fine.  But when the productivity/quality movement over-extended into the people domain, things don't go as well.
People aren't machines, and their work product is not cookie-cutter parts.  And, there's no standard PM schedule for people. We all know this, but we behave like people are machines – we design their work process, train them on it and measure their output. But machines are iron-based entities that don't have consciousness and people are carbon-based beings with full consciousness.  The best machines do what their told, but the best people tell you what to do.  Machines and people are fundamentally different, but how we run them is markedly similar.
Where machines need oil, people need empathy. And for empathy you need vulnerability and for that you need trust. But there's no standard PM schedule for trust.  There's no flowchart or troubleshooting protocol for helping people.  What work do you give them? It depends. When do you touch base and when do you leave them alone? It depends. How much responsibility do you give them? It depends.  With machines it's follow the PM schedule and with people – it depends.
Where machines wear out, people develop and grow. And to grow people you need to see them as they are and meet them where they are. And to do that you've got to see yourself as you are.  You can't give people what they need if you add to the drama with your reactivity and you can't discern their suffering from your projections if you're not grounded. How much time do you spend each day to learn to dampen your reactivity?  How much time do you spend to slow your monkey mind so you can see your projections?
With machines it's control the inputs and get what you got last time.  With people it's maybe; it depends; don't worry about how it will go; and why don't you try? Growing people is much more difficult than keeping machines running smoothly.  But, there is nothing more fulfilling than helping people grow into something they couldn't imagine.
Image credit – Benjamin Balazs
Hep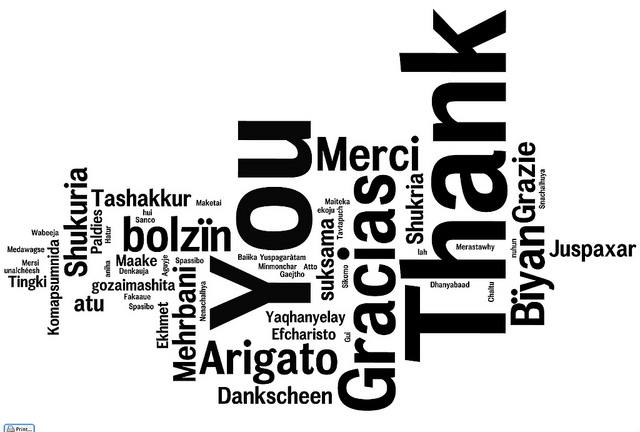 Sometimes people are unskillful with their words, and what they say can have multiple interpretations.  But, though you don't have control over their words, you do have control over how you interpret them. And the translation you choose makes all the difference.  On the flipside, when you choose your words skillfully they can have a singular translation. And that, too, makes all the difference.  Here are some examples.
It can't be done.  Translations: 1) We've never tried it and we don't know how to go about it.  2) We know you'll not give us the time and the resources to do it right, and because of that, we won't be successful.  3) Wow. I like that idea, but we're already so overloaded. Do you think we can talk about that in the second half of the year?
We tried that but it didn't work.  Translations: 1) Twelve years ago someone who made a prototype and it worked pretty well.  But, she wasn't given the time to take it to the next level and the project was abandoned.  2) We all think that's a wonderful idea and really want to work on it, but we're too busy to think about that. If I come clean, will you give me the resources to do it right?
Why didn't you follow the best practice? Translations: 1) I'm afraid of the uncertainty around this innovation work and I've heard best practices can reduce risk.  2) I don't really know what I'm talking about, but this seems like a safe question to ask without tipping my hand.  3) I want to make a difference at the company, but I've never been part of a project with so much newness. Can you teach me?
That's not how we do it. Translations: 1) I've always done it that way, and thinking about doing it differently scares me.  2) Though the process is clunky, we've been told to follow it.  And I don't want to get in trouble. 3) That sounds like a good idea, but I don't have the time to think through the potential implications to our customers.
What are you working on? Translation: I'm interested in what you're working on because I care about you.
Can I help you? Translation: You've helped me in the past and I see you're in a tough situation.  I care about you.  What can I do to help?
Good job. Translation: I want to positively reinforce your good work in front of everyone because, well, you did good work.
That's a good idea. Translation: I think highly of you, I like that you stuck out your neck, and I hope you do it regularly.
I need help. Translation: I know you are highly capable and I trust you. I'm in a tight spot here.  Can you help me?
Thank you.  Translation: You were helpful and I appreciate it.  Thank you.
How you choose your words and how you choose to assign meaning to others' words make all the difference.  Choose skillfully.
image credit — woodleywonderworks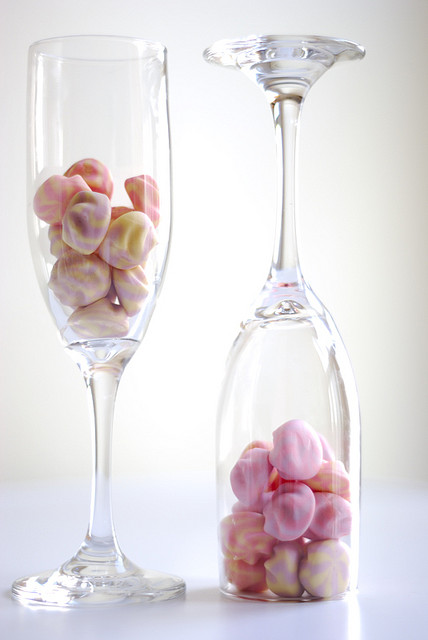 Supply and demand have been joined at the hip since the beginning.  When demand is high, the deck is shuffled so supply seems low.  The fabricated scarcity drives up prices and shareholders are happy.  When demand is low, the competition pushes each other on price.  The abundance creates a commodity, and it's a race to the bottom.
But this is old thinking.
Scarcity isn't a lever to jack up prices or manipulate relationships, it's an opportunity to spend your limited resources on the most important work and to build relationships.  When you tell a potential partner you want work with them and you are willing to spend your finite resources to make it happen, it's a huge compliment.  Voting with your feet makes a powerful statement that you're serious about working with them because you think they're special.  You are telling them that you will say no to others so you can say yes to them.  Both know they're part of something important and the free-flowing positivity results in something otherwise impossible.
Scarcity is limiting only if your mental framework thinks it is.  If you hoard and hold tightly, scarcity breeds win-lose relationships governed by power dynamics.  But if you choose the anti-framework, scarcity creates trust.
Played differently, abundance does not create commodity, it's opportunity to show others you have enough to spare.  In personal relationships, when you share some of your work for free your relationships blossom.  When you give it away you are signaling that you have plenty to spare.  It's clear to everyone you are a geyser of new thinking.  Here – take this.  I'll make more.  These simple words create a foundation of trust which bolsters your personal brand.  And because all business relationships are personal relationships, it does the same thing for your company's brand.
Make it a commodity or give it away – how you see abundance is your choice.  The old way breeds bare-knuckled competition.  The new way creates a brand steeped in trust.
If you have scarcity, be thankful for it.  Allocate your precious resources thoughtfully and with love.  Spend your time with the people and causes that matter.  It will feel good to everyone, including you.  And if you have abundance, be thankful.  Choose to develop closer relationships based on trust. Choose to give it away.
Happy Thanksgiving.
image credit — GloriaGarcia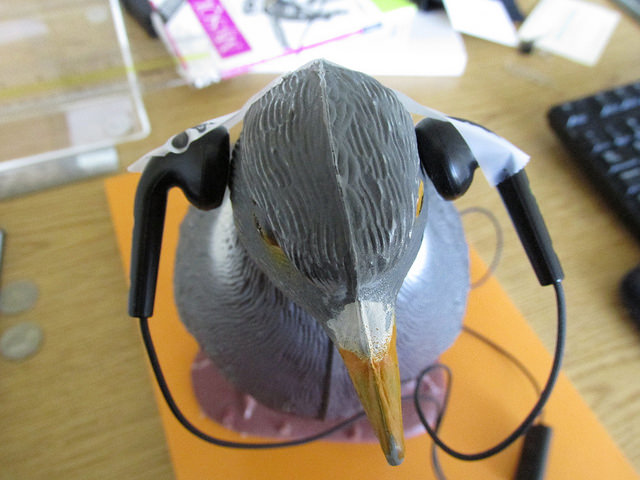 Podcasts are short bursts of learning curated to please your ear.  And with training budgets slashed, podcasts can be a wonderful and cost effective (free) way to learn.
The only way to battle uncertainty is to increase diversity.  Bringing together people with diverse experiences lets us see things from multiple perspectives so we can better navigate uncertain terrain.  But increasing your personal diversity helps too.  Giving yourself new knowledge from diverse fields helps you broaden your perspective and makes you better at handling the uncertainty that comes with life.
The hard part about podcasts is deciding which ones to listen to.  In my work to increase my diversity, I've listened to a lot of podcasts.  Some were interesting and inspiring and others weren't.
Below are some of my favorite podcast episodes.  There's a short description of each one, along with what I learned from them.  Click the link to take you to the episode and you can listen to each one.  No need to download.  Just find the play button and click it.
Enjoy.
9-Volt Nirvana (Radiolab) — I learned about how the brain works and how it can be supercharged (with a 9-volt battery) to learn faster.  I listened to this one on a long car ride with my daughter.  She doesn't like podcasts, but she was captivated by this one.
The Living Room (Love and Radio) — A story about how things can look differently than they are, especially when looking from the outside.  I learned how our assumptions and the stories we tell ourselves shape how we see the world.  This one is emotionally gripping.
Guided by Voices (Benjamin Walker's Theory of Everything) — How Kant and Kepler both tried (and failed) to record the universal harmonies Pythagoras once heard.  They struggled to make peace with the irrationality and disharmony of nature.  I learned disharmony is natural and to embrace it.  There's a segment in the middle that's not about Kant and Kepler that you may want to skip. To skip that segment, listen from the beginning and at 9:30 skip to 23:07 and listen to the end.
Eckhart Tolle's The Power of Now (On Being) — I love Eckhart's voice and his chuckle.  I learned how I am not my emotions; I am the space for my emotions.  And I learned about the Pain Body.  That, on its own, was worth it.  Krista Tippett is a brilliant interviewer.
Belt Buckle (Mystery Show) — A story about a long-lost belt buckle and its journey home.  I learned how we attach meaning to objects, and that can be a good thing.
The Wrath of the Khans 1 (Dan Carlin's Hardcore History) — This is a riveting story of Genghis Khan.  Dan Carlin is wonderful – he sits you right in the middle of history.  (Listen for two minutes and you'll feel it.)  I learned the power of personal will and how history changes over time.  To skip Dan's wonderful introduction and get a feel for the Great Khan, start at 19:00 and listen for 10 minutes.  If you like what you hear, keep listening.  This podcast is long almost 2 hours and it's the first of a series of five on the Great Khan.  This is one of my most favorite favorites.
image credit — mpclemens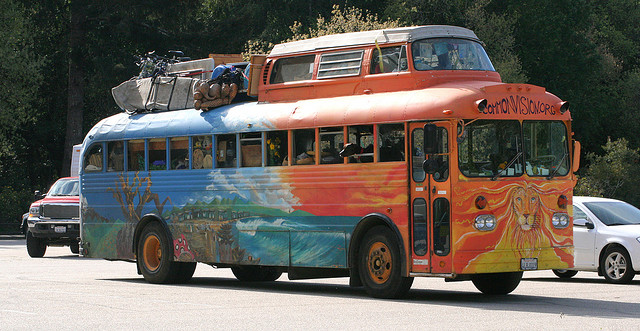 Things don't happen on their own, people make them happen.
With all the new communication technologies and collaboration platforms it's easy to forget that what really matters is people.  If people don't trust each other, even the best collaboration platforms will fall flat, and if they don't respect each other, they won't communicate – even with the best technology.
Companies put stock in best practices like they're the most important things, but they're not.  Because of this unnatural love affair, we're blinded to the fact people are what make best practices best.  People create them, people run them, and people improve them. Without people there can be no best practices, but on the flip-side, people can get along just fine without best practices.  (That says something, doesn't it?) Best practices are fine when processes are transactional, but few processes are 100% transactional to the core, and the most important processes are judgement-based.  In a foot race between best practices and good judgement, I'll take people and their judgment – every day.
Without a forcing function, there can be no progress, and people are the forcing function.  To be clear, people aren't the object of the forcing function, they are the forcing function.  When people decide to commit to a cause, the cause becomes a reality.  The new reality is a result – a result of people choosing for themselves to invest their emotional energy.  People cannot be forced to apply their life force, they must choose for themselves.  Even with today's "accountable to outcomes" culture, the power of personal choice is still carries the day, though sometimes it's forced underground.  When pushed too hard, under the cover of best practice, people choose to work the rule until the clouds of accountability blow over.
When there's something new to do, processes don't do it – people do.  When it's time for some magical innovation, best practices don't save the day – people do.  Set the conditions for people to step up and they will; set the conditions for them to make a difference and they will.  Use best practices if you must, but hold onto the fact that whatever business you're in, you're in the people business.
Image credit – Vicki & Chuck Rogers