Archive for the 'Fear' Category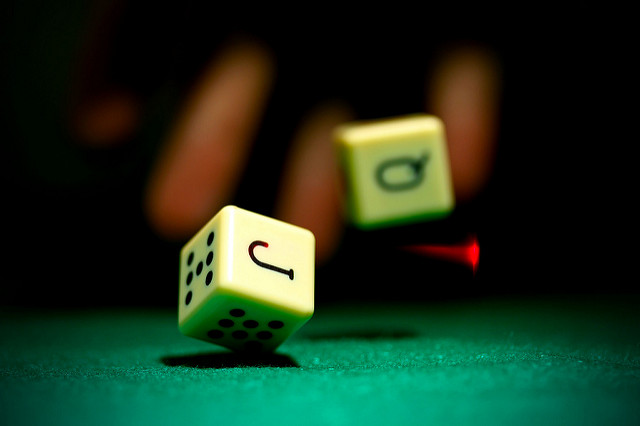 Try – when you're not sure what to do.
Listen – when you want to learn.
Build – when you want to put flesh on the bones of your idea.
Think – when you want to make progress.
Show a customer – when you want to know what your idea is really worth.
Put it down – when you want your subconscious to solve a problem.
Define – when you want to solve.
Satisfy needs – when you want to sell products
Persevere – when the status quo kicks you in the shins.
Exercise – when you want set the conditions for great work.
Wait – when you want to run out of time and money.
Fear failure – when you want to block yourself from new work.
Fear success – when you want to stop innovation in its tracks.
Self-worth – when you want to overcome fear.
Sleep – when you want to be on your game.
Chance collision – when you want something interesting to work on.
Write – when you want to know what you really think.
Make a hand sketch – when you want to communicate your idea.
Ask for help – when you want to succeed.
Image credit – Daniel Dionne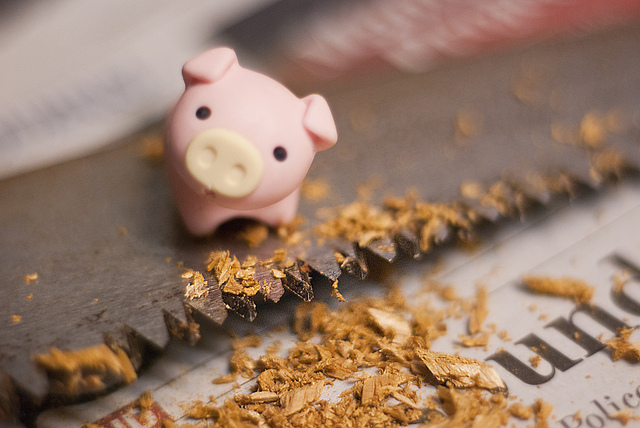 If you put yourself out there and it doesn't go as you expect, don't get down.  All you are responsible for is your effort and your intentions.  You're not responsible for the outcome. Intentions don't drive outcomes. In fact, be prepared for your work to bring out the opposite of your intentions.
If you put yourself out there and it goes poorly, don't judge yourself negatively. Sometimes, things go that way. It's not a problem, unless you make it one. So, don't make it one. Just put yourself out there.
The clothes don't get clean without an agitator. Hold onto that, and put yourself out there.
How do you know you've put yourself out there? The status quo is angry with you. The people in power want you to stop. The organization tries to scuttle your work. And the people that know the truth take you out to lunch.
If you put yourself out there and your message is met with 100% agreement, you didn't put yourself out there. You may have stepped outside the lines, but you didn't put your whole self on the line. You didn't splash everyone with a full belly flop. There wasn't enough sting and your belly isn't red enough.
You won't get it right, but put yourself out there anyway. You can't predict the outcome, but take a run at the status quo. You don't know how it will turn out, but that's not a reason to hold back, it's objective evidence it's time to take a run at it.
Don't put yourself out there because it's the right thing to do, put yourself out there because you have an emotional connection.  Put yourself out there because it's time to put yourself out there. Put yourself out there because you don't know what else to do.
Be prepared to be misunderstood, but put yourself out there. Expect to be laughed at and talked about behind your back, but put yourself out there. And expect there will be one or two people who will have your back.  You know who they are.
No sense holding back. Get over the fear and put yourself out there.
The only one holding you back is you.
Image credit – Mark Bonica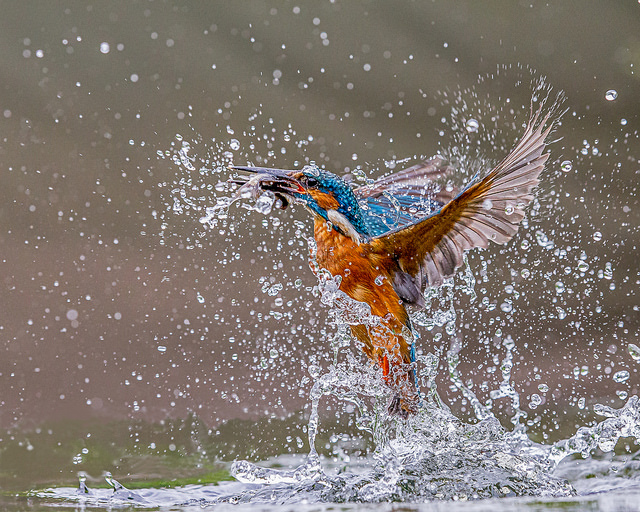 Success is the enemy of new work. Past success blocks new work out of fear it will jeopardize future success, and future success blocks new work out of fear future success will actually come to be.
Either way you look at it, success gets in the way of doing new work.
Success itself has no power to block new work.  To generate its power, past success creates the fear of loss in the people doing today's work. And their fear causes them to block new work.  When we did A we got success, and now you are trying to do B.  B is not A, and may not bring success. I will resist B out of fear of losing the goodness of past success.
As a blocking agent, future success is more ethereal and more powerful because it prevents new work from starting. Future success causes our minds to project the goodness and glory the new work could bring and because our small sense of self doesn't think we're worthy, we never start. Where past success creates an enemy in the status quo, future success creates an enemy within ourselves.
But if we replace fear with learning, the game changes.
I'm not trying to displace our past success, I'm trying to learn if we can use it as springboard and back flip into the deep end of our future success. If it works, our learning will refine today's success and inform tomorrow's. If it doesn't work, we'll learn what doesn't work and try something else. But not to worry, we'll make small bets and create big learning. That way when we jump in the puddle, the splash will be small. And if the water's cold, we'll stop. But if it's warm, we'll jump into a bigger puddle. And maybe we'll jump together. What do you think? Will you help me learn?
Yes, it's scary to think about running this small experiment. Not because it won't work, but because it might. If we learn this could work it would be a game-changer for the company and I'm afraid I'm not worthy of the work. Can you help me navigate this emotional roller coaster? Can you help me learn if this will work?  Can you review the results privately and help me learn what's going on?  If we don't learn how to do it, our competitors will. Can you help me start?
Success blocks, but it also pays the bills. And, hopefully it's always part of the equation. But there are things we can do to take the edge of its blocking power. Acknowledge that new work is scary and focus on learning.  Learning isn't threatening, and it moves things forward. Show results and ask for comments from people who created past success. Over time, they'll become important advocates. And acknowledge to yourself that new work creates internal fear, and acknowledge the best way to push through fear is to learn.
Be afraid, make small bets and learn big.
Image credit – Andy Morffew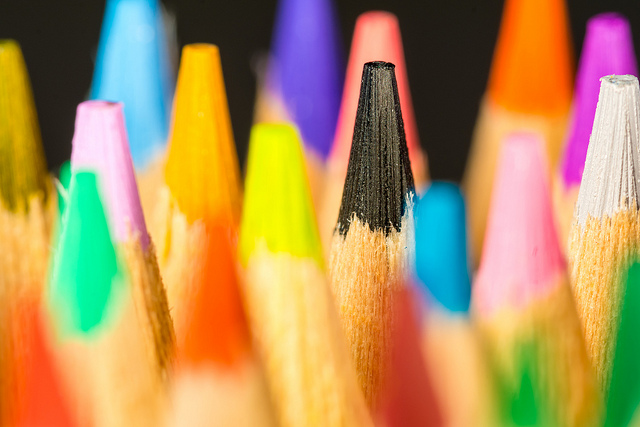 What would you do if:
You had to push through your fear of being judged?
You had to break some rules to get an idea off the ground?
You had a concept that would displace your most successful product?
Your colleague tried to scuttle your best idea?
You knew it was time to stop judging yourself negatively?
Your colleague asked you to help with a hair-brained idea?
You were asked to facilitate a session to create new concepts, but no one could explain what would happen after the concepts were created?
You weren't afraid your prototype would be a success?
You thought you knew what the customer wanted, but didn't have the data to prove it?
You were asked to create patentable concepts you knew would never be commercialized?
Your prototype threatened the status quo?
You were asked to facilitate a session to create new concepts and told how to do it?
You were told "No."
You saw a young employee struggling with a new concept?
You were blocking yourself from starting the right work?
You thought your idea had merit, but you needed help testing it in the market?
You were asked to follow a standard process but you knew there wasn't one?
You were asked to come up with new concepts though there were five excellent concepts gathering dust?
You were told there was no market for your new-to-world prototype?
You had to bolster your self-confidence to believe wholeheartedly in your idea?
There is a name for what you would do. It's called innovation.
image credit – UnknownNet Photography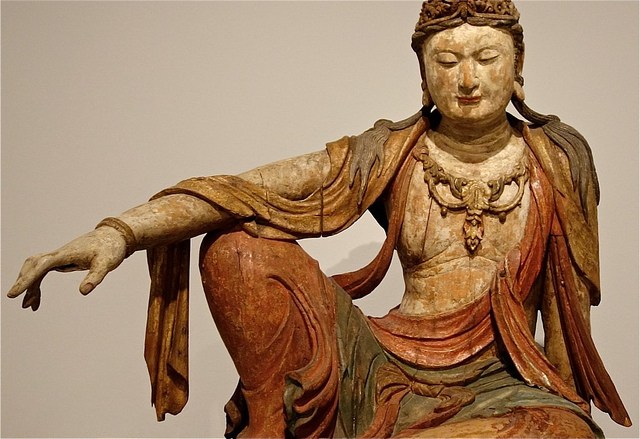 If some talks to you in an angry way, what do you do? Well, if it's a family member you take it personally and respond with equal and opposite anger. If it's someone at work, you take it personally but use a bit more restraint.  And in both cases, the root of all the trouble is taking their anger personally.
There can be no argument if the second doesn't accept the radiated negativity of the first. In that way, arguments are like tennis – it takes two to play a match worth watching.  But in the heat of the moment, and even in the residual heat after the moment, it's tremendously difficult remember their anger is about them.
The natural tendency is to focus on the injustice of the other's anger. They're out of line, they're wrong, they shouldn't yell like that. But pouring your energy into that bucket won't end the arguments. You can't control their behavior, you can only control your response to their behavior. The only way to end the arguments is to look inside and figure out why you take their anger personally.
If their anger threatens you, you'll take it personally and respond in-kind.  And what is threatened is your image of yourself.  If you don't think highly of yourself, you call your caliber into question and respond with anger to prop up and protect your self-image.  But, if you don't think their rage applies, you won't be threatened and you'll respond effectively. And you'll be able to help them be more effective.
When you respond to anger with kindness, people notice.  It may take them a while to understand there is no hidden agenda and your kindness truly kindness, but when they do, they change and your relationship changes.  Trust and mutual respect blossom and the future has no limit.
It's not easy to respond to anger with kindness. But in the end, it's worth it.
Image credit – Dean Hochman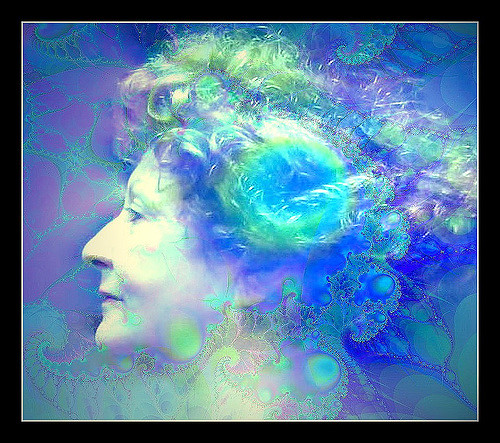 If you can't imagine it, it can't be done.
But if it can't be done, how can you imagine it?
No one is buying a product like the one you imagined. There's no market.
No one can buy an imaginative product that doesn't yet exist. There may be a market.
Imagine things are good, just as they are.
Imagine an upstart competitor will obsolete your best product.
Let's fix what is.
Let's imagine what isn't, and build it.
Don't waste time imagining radical new concepts. There's no way to get there.
Use your imagination to create an unobtainable concept, then build a bridge to get there.
Imagine the future profits of our great recipe. Let's replicate it.
Imagine our recipe has a half-life. Let's disrupt it.
To be competitive, we've got to use our imagination to reduce the cost of our products.
To be competitive, we've got to use our imagination to obsolete our best work.
Put together a specification, a detailed Gannt chart and make it happen on time.
Imagine what could be, and make a prototype.
Let's shore up our weaknesses and live to fight another day.
Let's imagine our strength as a weakness and invent the future.
We are the best in the industry. Imagine how tough it is to be our competitor.
Imagine there's a hungry start-up who will do whatever it takes to get the business.
We've got to protect our market share.
Imagine what we could create if we weren't constrained by our success.
Imagine how productive we will be when we standardize the work.
Imagine how much fun we will have when we reinvent the industry.
Ask the customer what they want, built it and launch it.
Imagine what could be, build a prototype, show the customer, listen and refine.
Let's follow the script. Imagine the profits.
Let's burn the script and imagine a new one.
Image credit — Allegra Ricci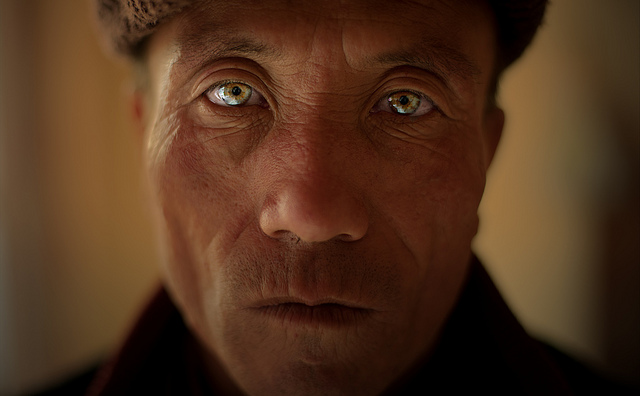 When doing work that's new, sometimes it seems the whole world is working against you. And, most of the time, it is.  The outside world is impossible to control, so the only way to deal with external resistance is to pretend you don't hear it. Shut your ears, put your head down and pull with all your might. Define your dream and live it. And don't look back.  But what about internal resistance?
Where external resistance cannot be controlled and must be ignored, internal resistance, resistance created by you, can be actively managed.  The best way to deal with internal resistance is to prevent its manufacture, but very few can do that. The second best way is to acknowledge resistance is self-made and acknowledge it will always be part of the innovation equation.  Then, understand the traps that cause us to create self-inflicted resistance and learn how to work through them.
The first trap prevents starting.  At the initial stage of a project, two unstated questions power the resistance – What if it doesn't work? and What if it does work?  If it doesn't work, the fear is you'll be judged as incompetent or crazy. The only thing to battle this fear is self-worth. If you feel worthy of the work, you'll push through the resistance and start.  If it does work, the fear is you won't know how to navigate success. Again, if you think you're worthy of the work (the work that comes with success), you and your self-esteem will power through the resistance and start.
Underpinning both questions is a fundamental of new work that is misunderstood – new work is different than standard work.  Where standard work follows a well-worn walking path, new work slashes through an uncharted jungle where there are no maps and no GPS. With standard work, all the questions have been answered, the scope is well established and the sequence of events and timeline are dialed in.   With standard work, everything is known up front. With new work, it's the opposite. Never mind the answers, the questions are unknown. The scope is uncertain and the sequence of events is yet to be defined. And the timeline cannot be estimated.
But with so much standard work and so little new work, companies expect people to that do the highly creative work to have all the answers up front. And to break through the self-generated resistance, people doing new work must let go of self-imposed expectations that they must have all the answers before starting.  With innovation, the only thing that can be known is how to figure out what's next. Here's a generic project plan for new work – do the first thing and then, based on the results, figure out what to do next, and repeat.
To break through the trap that prevents starting, don't hold yourself accountable to know everything at the start. Instead, be accountable for figuring out what's next.
The second trap prevents progress. And, like the first trap, resistance-based paralysis sets in because we expect ourselves to have an etched-in-stone project plan and expect we'll have all the answers up front.  And again, there's no way to have the right answers when the first bit of work must be done to determine the right questions. If you think you're worthy of the work, you'll be able to push through the resistance with the figure out what's next approach.
When in the middle of an innovation project, hold yourself accountable to figuring out what to do next. Nothing more, nothing less. When the standard work police demand a sequence of events and a timeline, don't buckle. Tell them you will finish the current task then define the next one and you won't stop until you're done.  And if they persist, tell them to create their own project plan and do the innovation work themselves.
With innovation, it depends. With innovation, hold onto your self-worth. With innovation, figure out what's next.
Image credit — Jonathan Kos-Read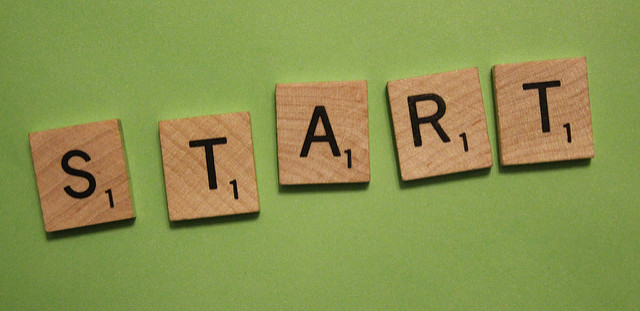 It doesn't matter where the journey ends, as long as it starts.
After starting, don't fixate on the destination, focus on how you get there.
A long project doesn't get shorter until you start. Neither does a short one.
Start under the radar.
When a project is too big to start, tear off a bite-sized chunk, chew it and swallow.
Sometimes slower is faster, but who cares. You've started.
If you can't start, help some else start. You'll both be better for it.
Fear blocks starting. But if you're going to be afraid, you might as well start.
The only way to guarantee failure is to fail to start.
After you start, tell your best friend.
When starting, be clear on your location and less clear on the destination.
You either start or you don't. With starting, there's no partial credit.
Don't start unless you're going to finish.
Starting is scary, right up until you start.
The best way to free up time to start a good project is to stop a bad one.
Sometimes it's best to stop starting and start finishing.
You don't need permission to start. You just need to start.
Start small. If that doesn't work, start smaller.
In the end, starting starts with starting.
And if you don't start you can't finish.
Image credit — jakeandlindsay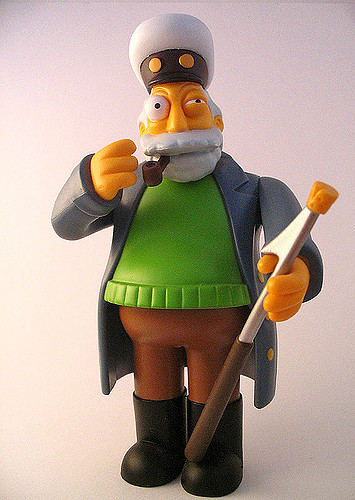 All the scary words are grounded in change.  Innovation, by definition, is about change.  When something is innovative it's novel, useful and successful.  Novel is another word for different and different means change.  That's why innovation is scary.  And that's why radical innovation is scarier.
Continuous improvement, where everything old is buffed and polished into something new, is about change.  When people have followed the same process for fifteen years and then it's improved, people get scared.  In their minds improved isn't improved, improved is different.  And different means change.  Continuous improvement is especially scary because it makes processes more productive and frees up people to do other things, unless, of course, there are no other things to do.  And when that happens their jobs go away.  Every continuous improvement expert knows when the first person loses their job due to process improvement the program is dead in the saddle, yet it happens.  And that's scary on a number of fronts.
And then there's disruption. While there's disagreement on what it actually is, there is vicious agreement that after a disruption the campus will be unrecognizable. And unrecognizable things are unrecognizable because they are different from previous experience. And different means change.  With mortal innovation there are some limits, but with disruption everything is fair game. With disruption everything can change, including the venerable, yet decrepit, business model.  With self-disruption, the very thing responsible for success is made to go away by the people that that built it.  And that's scary. And when a company is disrupted from the outside it can die. And, thankfully, that's scary.
But change isn't scary.  Thinking about change is scary.
There's one condition where change is guaranteed – when the pain of the current situation is stronger than the fear of changing it.  One source of pain could be from a realization the ship will run aground if a new course isn't taken.  When pain of the immanent shipwreck (caused by fear) overpowers the fear of uncharted waters, the captain readily pulls hard to starboard. And when the crew realizes it's sink or swim, they swim.
Change doesn't happen before it's time. And before things get bad enough, it's not time.
When the cruise ship is chugging along in fair seas, change won't happen. Right before the fuel runs out and the generators quit, it's all you can eat and margaritas for everyone.  And right after, when the air conditioning kicks out and the ice cream melts, it's bedlam.  But bedlam is not the best way to go.  No sense waiting until the fuel's gone to make change. Maybe someone should keep an eye the fuel gauge and let the captain know when there's only a quarter tank.  That way there's some time to point the ship toward the closest port.
There's no reason to wait for a mutiny to turn the ship, but sometimes an almost mutiny is just the thing.
As a captain, it's difficult to let things get worse so they can get better. But if there's insufficient emotional energy to power change, things must get worse.  The best captains run close to the reef and scrape the hull.  The buffet tables shimmy, the smoked salmon fouls the deck and the liquor bottles rattle.  And when done well, there's a deep groan from the bowels of the ship that makes it clear this is no drill.  And if there's a loud call for all hands on deck and a cry for bilge pumps at the ready, all the better.
To pull hard in a new direction, sometimes the crew needs help to see things as they are, not as they were.
Image credit – Francis Bijl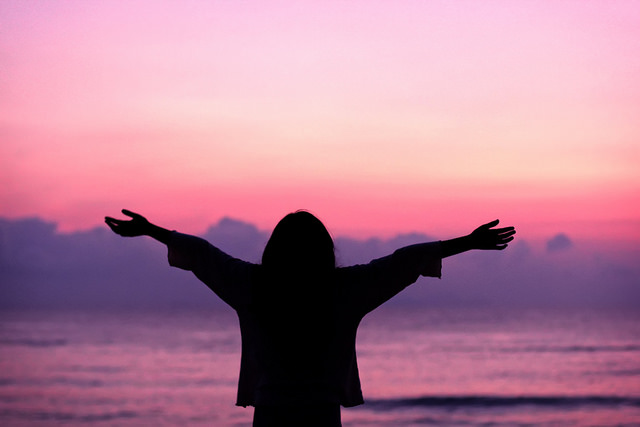 Compound annual growth, profit margin, Key Business Indicators, capability indices, defects per million opportunity, confidence intervals, statistical significance, regression coefficients, temperature, pressure, force, stress, velocity, volume, inches, meters, decibels.  The numbers are supposed to tell the story.  But they don't.
There's never enough data to see the whole picture. But, even when the discussion is limited to topics covered by the data, people don't see things the same way.  And even if the numbers were 100% complete, there would be no common interpretation.  And if there was a common interpretation there'd be a range of diverging opinions on how to move forward.  Even with perfect numbers, there is divergence among people.
Numbers are numb. They don't have meaning until we attach it. And, as entities that attach meaning, we think do it rationally.  But we use past history and fear to assign meaning.  We are not rational, we're emotional. Even the most rigorous scientist has an obsessive nature, infatuation and deep fascination.  Even when swimming in a sea of data, we're emotional, and, therefor, irrational.
Excitement, happiness, joy, anxiety, sadness, fear, collaboration, cooperation, competition, respect, disrespect, kindness, love. We live and work in a collection of people systems where emotion carries the day. Emotion and irrationality are not bad, it's the way it is.  We're human. And, I'm thankful for it.
But with emotion and irrationality comes connection as part of the matched set.  If you want one, you have to buy all three. And I want connection. Connection brings out the best in people – their passion, energy and love.  When magical things happen at work, connection is responsible. And when magic happens at home, it's connection.
I'm thankful I have strong connections.
Image credit – Irudayam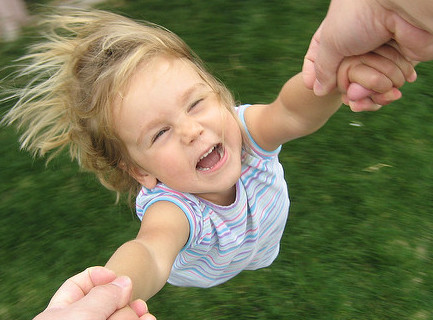 For those who lead projects and people, failure is always lurking in the background.  And gone unchecked, it can hobble. Despite best efforts to put a shine on it, there's still a strong negative element to failure.  No two ways about it, failure is mapped with inadequacy and error.  Failure is seen as the natural consequence of making a big mistake.  And there's a finality to failure.  Sometimes it's the end of a project and sometimes it's the end of a career.  Failure severely limits personal growth and new behavior.  But at least failure is visible to the naked eye.  There's no denying a good train wreck.
A fumble is not failure.  When something gets dropped or when a task doesn't get done, that's a fumble.  A fumble is not catastrophic and sometimes not even noteworthy.  A fumble is mapped with  a careless mistake that normally doesn't happen.  No real cause.  It just happens. But it can be a leading indicator of bigger and badder things to come, and if you're not looking closely, the fumble can go unnoticed. And the causes and conditions behind the fumble are usually unclear or unknown.  Where failure is dangerous because everyone knows when it happens, fumbles are dangerous because they can go unnoticed.
Floundering is not fumbling. With floundering, nothing really happens.  No real setbacks, no real progress, no real energy. A project that flounders is a project that never reaches the finish line and never makes it to the cemetery.  To recognize floundering takes a lot of experience and good judgment because it doesn't look like much. But that's the point – not much is happening.  No wind in the sails and no storm on the horizon.  And to call it by name takes courage because there are no signs of danger.  Yet it's dangerous for that very reason. Floundering can consume more resources than failure.
Fear is the fundamental behind failing, fumbling and floundering. But unlike failure, no one talks about fear. Talking about fear is too scary. And like fumbling and floundering, fear is invisible, especially if you're not looking.  Like diabetes, fear is a silent killer. And where diabetes touches many, fear gets us all. Fear is invisible, powerful and prolific.  It's a tall order to battle the invisible.
But where there's fun there can be no fear. More precisely, there can be no negative consequence of fear. When there's fun, everyone races around like their hair is on fire.  Not on fire in the burn unit way, but on fire in the energy to burn way. When there's fun people help each other for no reason. They share, they communicate and they take risks.  When there's fun no one asks for permission and the work gets done.  When there's fun everyone goes home on time and their spouses are happy.  Fun is easy to see, but it's not often seen because it's rare.
If there's one thing that can go toe-to-toe with fear, it's fun. It's that powerful. Fun is so powerful it can turn failure into learning.  But if it's so powerful, why don't we teach people to have fun? Why don't we create the causes and conditions so fun erupts?
I don't know why we don't promote fun.  But, I do know fun is productive and fun is good for business.  But more important than that, fun is a lot of fun.
Image credit – JoshShculz