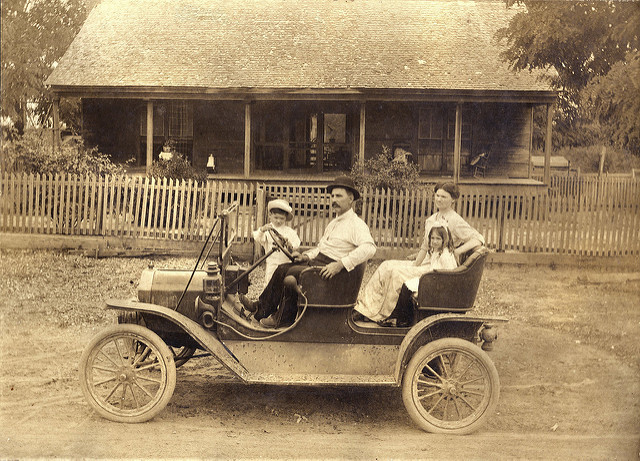 Henry Ford famously said if he asked people what they wanted, they would have asked for faster horses.  And there's a lot of truth to his statement. If you ask potential customers what they want next, they'll give you an answer. And when you show them the prototype, they won't like it.  Their intentions are good and their answers are truthful, but when you give them what they ask for and put the prototype in their hands, they will experience it in a way they did not expect.  It will be different than they thought.  Thinking how something will be is different than physically interacting with it.  That's how it is with new things.
And just like with the horses, because they don't know the emergent technologies and their radically different capabilities, they can't ask for what's possible.  They won't ask for a combustion engine that eliminates their horses because all they know is horses.  They'll ask for more horses, bigger horses or smaller ones, but they won't ask for combustion cylinders.
The trick is to understand what people do and why they do it.  Like an anthropologist, spend time watching and understanding. And, if you can, understand what they don't do and why they don't do it.  The new and deeper understanding of their actions, along with the reasons for them, create an anchoring perspective from which to understand how emergent technologies can change their lives.
Technologies evolve along worn paths. And depending on the maturity of the technology, some worth paths are more preferential than others.  For example, if fuel economy is stagnant for the last ten years it means it's likely time for a young technology to emerge that uses a different physical principle such as battery power.  Though technology's evolutionary direction is not predictable in an exact sense, it is dispositional.  Like the meteorologist can't pinpoint where the storm center will hit the coast or predict the maximum wind speed to within one or two miles per hour, she can say which states should hunker down and tell you if the wind will be strong enough to blow out your windows.  She cannot predict the specifics, but she knows there's a storm on the horizon and she knows its character, disposition and tendencies.
Now, anchored in how people use the state-of-the-art technologies (ride horseback, ride in buggies, use a team of horses to pull a heavy wagon) look at what the new technologies want to become (horses to combustion engine) and image how people's lives would be better (faster trips, longer pleasure rides, heavier payloads, no barns and cleaner streets.)  Now, using the new technology, build a prototype and show it to customers.  Put them in the driver's seat and blow their minds.  Listen to the questions they ask so you can better understand the technology from their perspective because just as they don't understand the technology, you don't understand what the technology means to them, the people who will buy it.  Use their questions to improve the technology and the product.
Technologists know technology, technology knows what it wants to be when it grows up and customers know what they want after they see what could be.  And to create a new business, it takes all three working together.
Image credit — William Creswell