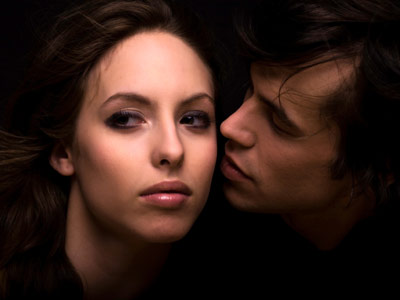 We've all done Voice of the Customer (VOC) work, where we jump on a plane, visit our largest customers, and ask leading questions. Under the guise of learning it's mostly a mechanism to justify what we already want to do, to justify the products we know want to launch. (VOC should stand for Validate Our Choices.)
It's a waste of time to ask customers for the next big thing or get their thoughts on a radical technology. First off, it's not their job to know the next big thing, it's ours. The next big thing is bigger than their imagination, never mind what they do today. (That's why it's called the next big thing.) And if we wait for customers tell us the next big thing, we're hosed. (Their time horizon is too short and ours is shorter.) In this case it's best to declare failure; our competitors figured it out a long time ago (they didn't wait for the customer) and are weeks from commercialization. We should get busy on the next, next big thing because we've already missed this next generation. Next time we'll silence the voice of the customer (VOC) and listen to the voice of the technology (VOT).
As far as radical technology, if we wait for customers to understand the technology, it's not radical. Radical means radical, it means game-changing, a change so radical it obsoletes business models and creates unrecognizable, ultra-profitable, new ones. That's radical. If we don't start technical work until our customers understand the new technology, it's no longer radical, and our competitors have already cornered the market. Again, we've missed an entire generation. Next time we'll silence the voice of the customer (VOC) and listen to the voice of the technology (VOT).
Technology has a life force; it has a direction; it knows what it wants to be when it grows up. It has a voice. Independent of customer, it knows where it wants to go and how it will get there. At the highest level it has character traits and preferred paths, a kind of evolutionary inevitability; this is the voice of technology (VOT).
Technology will evolve to complete itself; it will move toward natural periodicity among its elements; it will harmonize itself; it will become more controllable; it will shorten its neural flow paths;  it will do yoga to improve its flexibility; its feet will grow too fast and create adolescent imbalance; it will replicate into multiples selves; it will shrink itself;  it will improve its own DNA. This is VOT.
Technology cannot tell us its lower-level embodiments (we control that), but it does sing hymns of its high-level wants and desires, and we must listen. No need to wait for VOC, it's time to listen to VOT.
Like a dog whistle, technologists can hear VOT while others cannot. We understand the genetics of technology and we understand its desires (because we understand its physics.) We can look back to its ancestors, see its trajectory of natural evolution, and predict attributes of its offspring. Before everyone else, we see what will be.
Next time, instead of VOC, ask your technologists what the voice of technology is saying, and listen.
10 Responses to "The Voice of Technology"