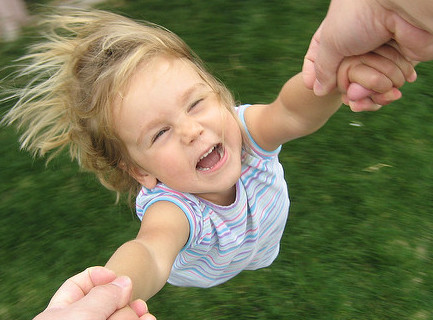 For those who lead projects and people, failure is always lurking in the background.  And gone unchecked, it can hobble. Despite best efforts to put a shine on it, there's still a strong negative element to failure.  No two ways about it, failure is mapped with inadequacy and error.  Failure is seen as the natural consequence of making a big mistake.  And there's a finality to failure.  Sometimes it's the end of a project and sometimes it's the end of a career.  Failure severely limits personal growth and new behavior.  But at least failure is visible to the naked eye.  There's no denying a good train wreck.
A fumble is not failure.  When something gets dropped or when a task doesn't get done, that's a fumble.  A fumble is not catastrophic and sometimes not even noteworthy.  A fumble is mapped with  a careless mistake that normally doesn't happen.  No real cause.  It just happens. But it can be a leading indicator of bigger and badder things to come, and if you're not looking closely, the fumble can go unnoticed. And the causes and conditions behind the fumble are usually unclear or unknown.  Where failure is dangerous because everyone knows when it happens, fumbles are dangerous because they can go unnoticed.
Floundering is not fumbling. With floundering, nothing really happens.  No real setbacks, no real progress, no real energy. A project that flounders is a project that never reaches the finish line and never makes it to the cemetery.  To recognize floundering takes a lot of experience and good judgment because it doesn't look like much. But that's the point – not much is happening.  No wind in the sails and no storm on the horizon.  And to call it by name takes courage because there are no signs of danger.  Yet it's dangerous for that very reason. Floundering can consume more resources than failure.
Fear is the fundamental behind failing, fumbling and floundering. But unlike failure, no one talks about fear. Talking about fear is too scary. And like fumbling and floundering, fear is invisible, especially if you're not looking.  Like diabetes, fear is a silent killer. And where diabetes touches many, fear gets us all. Fear is invisible, powerful and prolific.  It's a tall order to battle the invisible.
But where there's fun there can be no fear. More precisely, there can be no negative consequence of fear. When there's fun, everyone races around like their hair is on fire.  Not on fire in the burn unit way, but on fire in the energy to burn way. When there's fun people help each other for no reason. They share, they communicate and they take risks.  When there's fun no one asks for permission and the work gets done.  When there's fun everyone goes home on time and their spouses are happy.  Fun is easy to see, but it's not often seen because it's rare.
If there's one thing that can go toe-to-toe with fear, it's fun. It's that powerful. Fun is so powerful it can turn failure into learning.  But if it's so powerful, why don't we teach people to have fun? Why don't we create the causes and conditions so fun erupts?
I don't know why we don't promote fun.  But, I do know fun is productive and fun is good for business.  But more important than that, fun is a lot of fun.
Image credit – JoshShculz