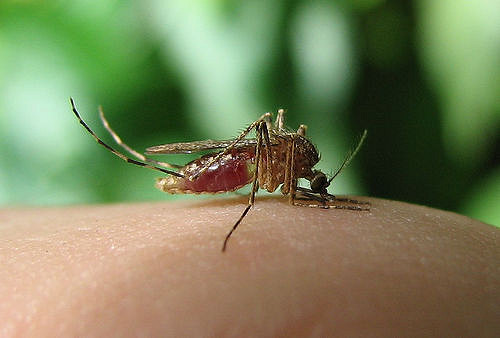 When you're laying in your camping tent dead tired and wanting for sleep the last thing you want is a rouge mosquito that dive-bombs you continuously throughout the night. With each sortie, it pushes on your expectations of how things should be. This little creature, so small and so powerless, becomes powerful enough to ruin a good night's sleep. But, really, the mosquito itself doesn't become powerful at all. You give the mosquito its power, power generated by a mismatch between what you want (sleep) and what is (a little bug flying around). This mismatch causes you assign intent to the mosquito which leads you to tell yourself a story of an insect on a singular mission to upset you. Truth is, the mosquito is on a mission, a mission to teach you the self destructive power of making little things into big things. The mosquito is your teacher.
When it's time to learn, the best teachers show up as if on command. When things have been going well for a while and you're getting a little stale, your supportive boss contracts yellow fever to make room for your teacher. Your teacher, in the form of your new boss, shows up the first day with all the wrong answers and the strong desire to standardize on them. Your teacher challenges you to look inside for the motivation to elevate your game and demands you bring creativity and clarity of unrivaled proportions. Your terrible boss doesn't know enough to ask for the right things so you end up solving oblique problems that on the surface seem meaningless. But, because you had to solve a new problem in a new way you come up with a variant that ends up transforming your mainstream business. Your terrible boss is your teacher.
Due to an economic slowdown, the multinational you work for eliminates your division and you lose your job. As you search for a job and collect unemployment you have a little time so you start a crazy side project. It doesn't matter if it works because it's just a diversion from your miserable situation, so you try it. And, as it turns out the impossible is actually possible and you start a whole new business on your prototype. Your miserable situation is your teacher.
Instead of getting angry at your new situation and feeling terrible about yourself, embrace the newness and let it be your teacher. Be humble, watch it unfold and see where it takes you. Use it to see yourself differently. Use it to challenge your assumptions.
And, most importantly, as you take the wild ride, hold on to your hearts best intention.
Image credit – Andreas.