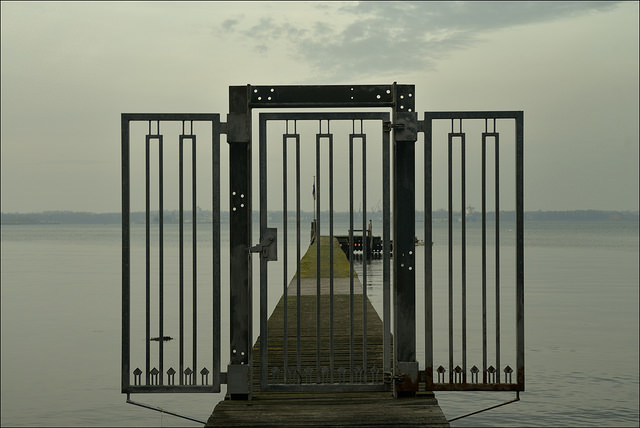 Bottom line growth is good, but top line growth is better.  But if you want to grow the bottom line, ignore labor costs and reduce material costs. Labor cost is only 5-10% of product cost. Stop chasing it, and, instead, teach your design community to simplify the product so it uses fewer parts and design out the highest cost elements.
Where the factory creates bottom line growth, top line growth is generated in the market/customer domain. The best way I know to grow the top line is to broaden the applicability of your products and services. But, before you can broaden applicability, you've got to define applicability as it is.  Define the limits of what your product can do – how much it can lift, how fast it can run a calculation and where it can be used.  And for your service, define who can use it, where it can be used and what elements without customer involvement. And with the limits defined, you know where top line growth won't come from.
Radical top line growth comes only when your products and services can be used in new applications.  Sure, you can train your sales force to sell more of what you already have, but that runs out of gas soon enough. But, real top line growth comes when your services serve new customers in new ways.  By definition, if you're not trying to make your product work in new ways, you're not going to achieve meaningful top line growth.  And by definition, if you're not creating new functionality for your services, you might as well be focusing on bottom line growth.
If your product couldn't do it and now it can, you're doing it right. If your service couldn't be used by people that speak Chinese and now it can, you're on your way.  If your product couldn't be used in applications without electricity and now it can, you're on to something.  If your service couldn't run on a smartphone and now it can, well, you get the idea.
For the acid test, think no-to-yes.
If your product can't work in application A, you can't sell it to people who do that work. If your service can't be used by visually impaired people, you're not delivering value to them and they won't buy it. Turning can't into can is a big deal. But you've got to define can't before you can turn it into can. If you want top line growth, take the time to define the limits of applicability.
No-to-yes is powerful because it creates clarity. It's easy to know when a project will create no-to-yes functionality and when it won't.  And that makes it easy to stop projects that don't deliver no-to-yes value and start projects that do.
No-to-yes is the key element of a compete-with-no-one approach to business.
image credit – liebeslakritze