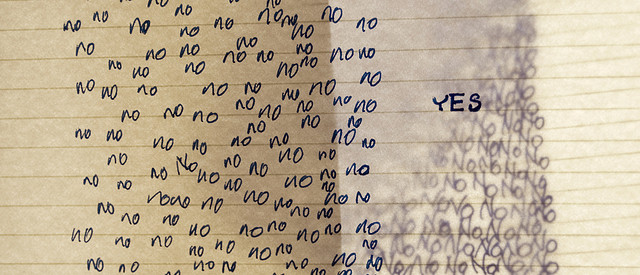 Everyone says they want innovation, but they don't – they want the results of innovation.
Innovation is about bringing to life things that are novel, useful and successful. Novel and useful are nice, but successful pays the bills.  Novel means new, and new means fear; useful means customers must find value in the newness we create, and that's scary. No one likes fear, and, if possible, we'd skip novel and useful altogether, but we cannot.  Success isn't a thing in itself, success is a result of something, and that something is novelty and usefulness.
Companies want success and they want it with as little work and risk as possible, and they do that with a focus on efficiency – do more with less and stock price increases.  With efficiency it's all about getting more out of what you have – don't buy new machines or tools, get more out of what you have.  And to reduce risk it's all about reducing newness – do more of what you did, and do it more efficiently.  We've unnaturally mapped success with the same old tricks done in the same old way to do more of the same. And that's a problem because, eventually, sameness runs out of gas.
Innovation starts with different, but past tense success locks us into future tense sameness.  And that's the rub with success – success breeds sameness and sameness blocks innovation.  It's a strange duality – success is the carrot for innovation and also its deterrent. To manage this strange duality, don't limit success; limit how much it limits you.
The key to busting out of the shackles of your success is doing more things that are different, and the best way to do that is with no-to-yes.
If your product can't do something then you change it so it can, that's no-to-yes.  By definition, no-to-yes creates novelty, creates new design space and provides the means to enter (or create) new markets.  Here's how to do it.
Scan all the products in your industry and identify the product that can operate with the smallest inputs.  (For example, the cell phone that can run on the smallest battery.)  Below this input level there are no products that can function – you've identified green field design space which you can have all to yourself.   Now, use the industry-low input to create a design constraint.  To do this, divide the input by two – this is the no-to-yes threshold.  Before you do you the work, your product cannot operate with this small input (no), but after your hard work, it can (yes).  By definition the new product will be novel.
Do the same thing for outputs.  Scan all the products in your industry to find the smallest output. (For example, the automobile with the smallest engine.)  Divide the output by two and this is your no-to-yes threshold.  Before you design the new car it does not have an engine smaller than the threshold (no), and after the hard work, it does (yes). By definition, the new car will be novel.
A strange thing happens when inputs and outputs are reduced – it becomes clear existing technologies don't cut it, and new, smaller, lower cost technologies become viable.  The no-to-yes threshold (the constraint) breaks the shackles of success and guides thinking in a new directions.
Once the prototypes are built, the work shifts to finding a market the novel concept can satisfy.  The good news is you're armed with prototypes that do things nothing else can do, and the bad news is your existing customers won't like the prototypes so you'll have to seek out new customers. (And, really, that's not so bad because those new customers are the early adopters of the new market you just created.)
No-to-yes thinking is powerful, and though I described how it's used with products, it's equally powerful for services, business models and systems.
If you want innovation (and its results), use no-to-yes thinking to find the limits and work outside them.
4 Responses to "Battle Success With No-To-Yes"