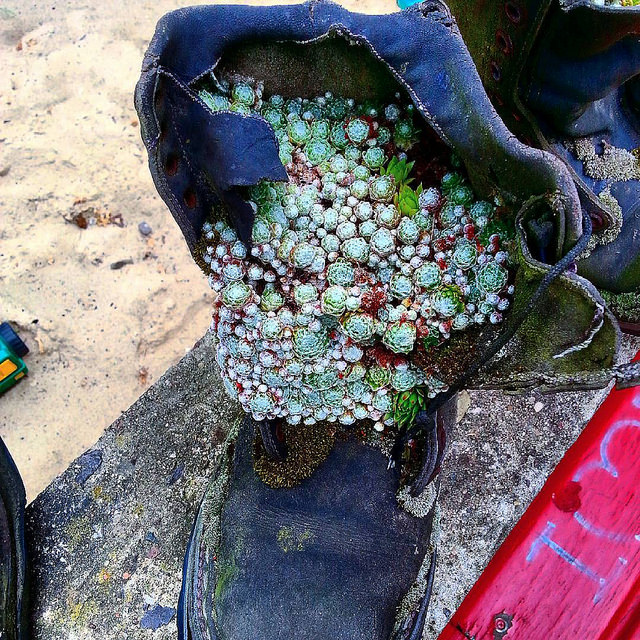 Disruption, as a word, doesn't tell us what to do or how to do it.  Disruption, as a word, it's not helpful and should be struck from the innovation lexicon.  But without the word, what's an innovator to do?
If you have a superpower, misuse it. Your brand's special capability is well known in your industry, but not in others. Thrust your uniqueness into an unsuspecting industry and provide novel value in novel ways. Take it by storm. Contradict the established players. Build momentum quickly and quietly.  Create a step function improvement. Create new lines of customer goodness. Do things that haven't been done. Turn no to yes.
Don't adapt your special capability, use it as-is. Adaptation is good, but it's better to flop the whole thing into the new space.  Don't think graft, think transplant.  Adaptation brings only continuous improvement.  It's better to serve up your secret sauce uncut and unfiltered because that brings discontinuous improvement.
Know the needs your product fulfills and meet those needs in another industry.  Some say it's better to adapt your product to other industries, and to achieve a reasonable CAGR, adaptation is good.  But if you're looking for an unreasonable CAGR, if you're looking to stand things on their head, try to use your product as-is. When you can use your product as-is in another industry, you connect dots only you can connect and meet needs in ways only you can.  You bring non-intuitive solutions. You violate routines of accepted practice and your trajectory is not limited by the incumbents' ruts of success. You'll have a whole new space for yourself. No sharing required.
But how?
Simply and succinctly, define what your product does.  Then, make it generic and look to misapply the goodness in a different application. For example, manufacturers of large and expensive furniture wrap their products in huge plastic bags to keep the furniture dry and clean during shipping. Generically, the function becomes: use large plastic bags to temporarily protect large and expensive products from becoming wet.  Using that goodness in a new application, people who live in flood areas use the large furniture bags to temporarily protect their cars from water damage.  Just before the flood arrives, they drive their cars into large plastic bags and tie them off.  The bags keep their car dry when the water comes.  Same bag, same goodness, completely unrelated application.
And there's another way.  Your product has a primary function that provides value to your customers. But, there is unrealized value in your product that your existing customers don't value. For example, if your company has a proprietary process to paint products in a way that results in a high gloss finish, your customers buy your coating because it looks good. But, the coating may also create a hard layer and increase wear resistance that could be important in another application. Because your coating is environmentally friendly and your process is low-cost, new customers may want you to coat their parts so they can be used in a previously non-viable application.  There is unrealized value in your products that new customers will pay for.
To see the unrealized value, use the strength-as-a-weakness method.  Define two constraints: you must sell to new customers in a new industry and the primary goodness, why people buy your product, must be a weakness.  For example, if your product is fast, you've got to use unrealized value to sell a slow one. If it's heavy, the new one must be light. If small, the new one must be large.  In that way, you are forced to rely on new lines of goodness and unrealized value to sell your product.
Don't stop continuous improvement and product adaptation.  They're valuable. But, start some discontinuous improvement, step function increases and purposeful misuse.  Keep selling to the same value to the same customers, but start selling to new customers with previously unrealized value that has been hiding quietly in your product for years.
Evolution is good, but exaptation is probably better.
Image credit – Sor Betto