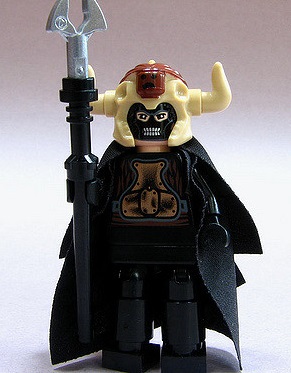 How did you get to where you are?  Was it a series of well-thought-out decisions or a million small, non-decisions that stacked up while you weren't paying attention? Is this where you thought you'd end up?  What do you think about where you are?
It takes great discipline to make time to evaluate your life's trajectory, and with today's pace it's almost impossible.  Every day it's a battle to do more than yesterday.  Nothing is good enough unless it's 10% better than last time, and once it's better, it's no longer good enough.  Efficiency is worked until it reaches 100%, then it's redefined to start the game again.  No waste is too small to eliminate. In business there's no counterbalance to the economists' false promise of never-ending growth, unless you provide it for yourself.
If you make the time, it's easy to plan your day and your week. But if you don't make the time, it's impossible.  And it's the same for the longer term – if you make the time to think about what you want to achieve, you have a better chance of achieving it – but it's more difficult to make the time.  Before you can make the time to step back and take look at the landscape, you've got to be aware that it's important to do and you're not doing it.
Providing yourself the necessary counterbalance is good for you and your family, and it's even better for business.  When you take a step back and slow your pace from sprint to marathon, you are happier and healthier and your work is better.  When scout the horizon and realize you and your work are aligned, you feel better about the work and, therefore, you feel better about yourself.  You're a better person, partner and parent.  And your work is better.  When the work fits, everything is better.
Sometimes, people know their work doesn't fit and purposefully don't take a step back because it's too scary to acknowledge there's a problem.  But burying your head doesn't fix things.  If you know you're out of balance, the best thing to do is admit it and start a dialog with yourself and your boss.  It won't get better immediately, but you'll feel better immediately.  But most of the time, people don't make time to take a step back because of the blistering pace of the work.  There's simply no time to think about the future.  What's missing is a weapon to battle the black arts of productivity and accountability.
The only thing powerful enough to counterbalance the forces of darkness is the very weapon we use to create the disease of hyper-productivity – the shared calendar (MS Calendar, Google Calendar).  Open up the software, choose your day, choose your time and set up a one hour weekly meeting with yourself.  Attendees: you.  Agenda: take a couple deep breaths, relax and think.  Change your settings so no one can see the meeting title and agenda and choose the color that makes people think the meeting is off-site.  With your time blocked, you now have a reason to say no to other meetings.  "Sorry, I can't attend. I have a meeting."
This simple mechanism is all you need.
No more excuses.  Make the time for yourself.  You're worth it.
image credit :jovian (image modified)