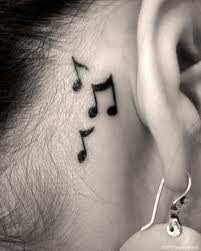 More with more doesn't cut it anymore, just not good enough.
The behavior we're looking for can be nicely described by the old TV game show Name That Tune, where two contestants competed to guess the name of a song with the fewest notes. They were read a clue that described a song, and ratcheted down the notes needed to guess it. Here's the nugget: they challenged themselves to do more with less, they were excited to do more with less, they were rewarded when they did more with less. The smartest, most knowledgeable contestants needed fewer notes. Let me say that again – the best contestants used the fewest notes.
In product design, the number of notes is analogous to part count, but the similarities end there. Those that use the fewest are not considered our best or our most knowledgeable, they're not rewarded for their work, and our organizations don't create excitement or a sense of challenge around using the fewest.
For other work, the number of notes is analogous to complexity. Acknowledge those that use the fewest, because their impact ripples through your company, and makes all your work easier.
4 Responses to "I can name that tune in three notes."