Archive for the 'Risk' Category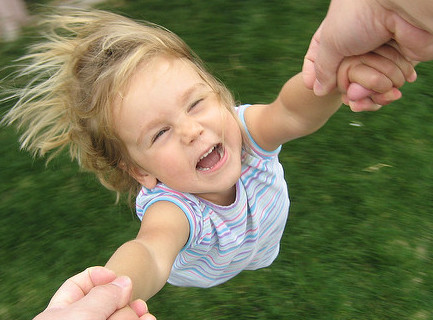 For those who lead projects and people, failure is always lurking in the background.  And gone unchecked, it can hobble. Despite best efforts to put a shine on it, there's still a strong negative element to failure.  No two ways about it, failure is mapped with inadequacy and error.  Failure is seen as the natural consequence of making a big mistake.  And there's a finality to failure.  Sometimes it's the end of a project and sometimes it's the end of a career.  Failure severely limits personal growth and new behavior.  But at least failure is visible to the naked eye.  There's no denying a good train wreck.
A fumble is not failure.  When something gets dropped or when a task doesn't get done, that's a fumble.  A fumble is not catastrophic and sometimes not even noteworthy.  A fumble is mapped with  a careless mistake that normally doesn't happen.  No real cause.  It just happens. But it can be a leading indicator of bigger and badder things to come, and if you're not looking closely, the fumble can go unnoticed. And the causes and conditions behind the fumble are usually unclear or unknown.  Where failure is dangerous because everyone knows when it happens, fumbles are dangerous because they can go unnoticed.
Floundering is not fumbling. With floundering, nothing really happens.  No real setbacks, no real progress, no real energy. A project that flounders is a project that never reaches the finish line and never makes it to the cemetery.  To recognize floundering takes a lot of experience and good judgment because it doesn't look like much. But that's the point – not much is happening.  No wind in the sails and no storm on the horizon.  And to call it by name takes courage because there are no signs of danger.  Yet it's dangerous for that very reason. Floundering can consume more resources than failure.
Fear is the fundamental behind failing, fumbling and floundering. But unlike failure, no one talks about fear. Talking about fear is too scary. And like fumbling and floundering, fear is invisible, especially if you're not looking.  Like diabetes, fear is a silent killer. And where diabetes touches many, fear gets us all. Fear is invisible, powerful and prolific.  It's a tall order to battle the invisible.
But where there's fun there can be no fear. More precisely, there can be no negative consequence of fear. When there's fun, everyone races around like their hair is on fire.  Not on fire in the burn unit way, but on fire in the energy to burn way. When there's fun people help each other for no reason. They share, they communicate and they take risks.  When there's fun no one asks for permission and the work gets done.  When there's fun everyone goes home on time and their spouses are happy.  Fun is easy to see, but it's not often seen because it's rare.
If there's one thing that can go toe-to-toe with fear, it's fun. It's that powerful. Fun is so powerful it can turn failure into learning.  But if it's so powerful, why don't we teach people to have fun? Why don't we create the causes and conditions so fun erupts?
I don't know why we don't promote fun.  But, I do know fun is productive and fun is good for business.  But more important than that, fun is a lot of fun.
Image credit – JoshShculz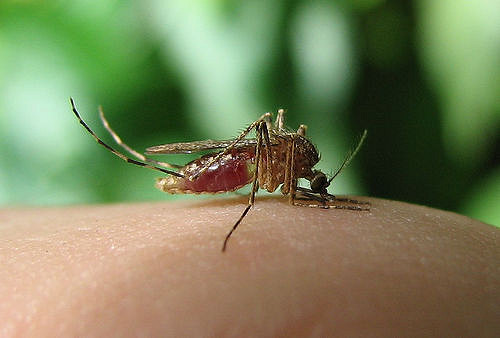 When you're laying in your camping tent dead tired and wanting for sleep the last thing you want is a rouge mosquito that dive-bombs you continuously throughout the night. With each sortie, it pushes on your expectations of how things should be. This little creature, so small and so powerless, becomes powerful enough to ruin a good night's sleep. But, really, the mosquito itself doesn't become powerful at all. You give the mosquito its power, power generated by a mismatch between what you want (sleep) and what is (a little bug flying around). This mismatch causes you assign intent to the mosquito which leads you to tell yourself a story of an insect on a singular mission to upset you. Truth is, the mosquito is on a mission, a mission to teach you the self destructive power of making little things into big things. The mosquito is your teacher.
When it's time to learn, the best teachers show up as if on command. When things have been going well for a while and you're getting a little stale, your supportive boss contracts yellow fever to make room for your teacher. Your teacher, in the form of your new boss, shows up the first day with all the wrong answers and the strong desire to standardize on them. Your teacher challenges you to look inside for the motivation to elevate your game and demands you bring creativity and clarity of unrivaled proportions. Your terrible boss doesn't know enough to ask for the right things so you end up solving oblique problems that on the surface seem meaningless. But, because you had to solve a new problem in a new way you come up with a variant that ends up transforming your mainstream business. Your terrible boss is your teacher.
Due to an economic slowdown, the multinational you work for eliminates your division and you lose your job. As you search for a job and collect unemployment you have a little time so you start a crazy side project. It doesn't matter if it works because it's just a diversion from your miserable situation, so you try it. And, as it turns out the impossible is actually possible and you start a whole new business on your prototype. Your miserable situation is your teacher.
Instead of getting angry at your new situation and feeling terrible about yourself, embrace the newness and let it be your teacher. Be humble, watch it unfold and see where it takes you. Use it to see yourself differently. Use it to challenge your assumptions.
And, most importantly, as you take the wild ride, hold on to your hearts best intention.
Image credit – Andreas.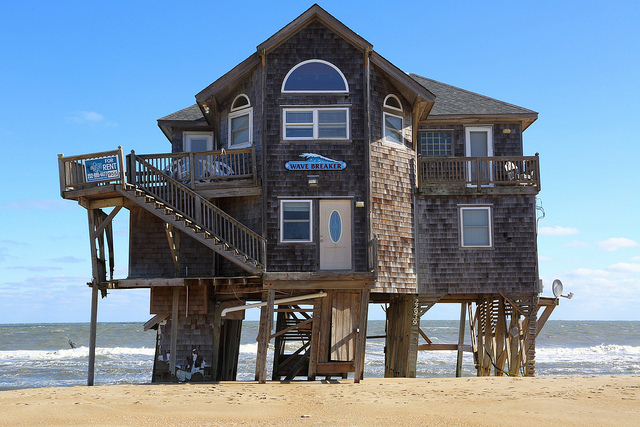 Like it or not, everything changes. The rock solid brand will erode and the venerable business model will wither and die. Though you will add immense energy to hold on to what you built, natural forces of competitive evolution will come up with something makes your best work extinct.
We see it in our everyday lives. Houses need new roofs, cars needs new tires and our kids grow out of their best clothes. Sure we do everything we can to make things last, but we know that ultimately the roof will collapse and the tires will blow out. It doesn't matter if we don't want it to happen. It will happen without our consent. And we can see it coming. The roof loses some shingles, some tar paper shows through in spots and we know the leaks will follow. The leaks are not wanted, but they're not a surprise. And it's the same with tires. They start to rumble at highway speed, they get you stuck in snow that wasn't a problem last year and the hydroplaning is inevitable. It's not if it's when. You rotate them, you keep them inflated and you know they will give it up. If you're surprised it's because you didn't pay attention.
But in business we deny our business models have a natural life span and we deny what worked last year will not always work next year. And like with tires the signs of wear are obvious, but we dismiss the bumpy ride and the loss of traction in the market. And when the tar paper is clearly showing through the business model and someone points it out they are ignored or even ostracized for calling attention to the deep problem. And that's the thing – it's too deep to acknowledge, too deep to talk about. It's too uncertain and therefore too frightening. The fear of a dwindling reality is stronger than the fear of doing something new so we put plywood over the windows and try to ride out the storm that will only get stronger.
Plywood is good when the radar says the hurricane will last for three hours. But plywood isn't going to cut it when the fifth hurricane in a month picks up the house and blows it into the next county. The decision to evacuate the business model and abandon what worked is a tough one. It's emotionally charged. There are pictures on the wall of four generation of CEOs and there are memories of successful production launches and an unnamable feeling of comfort in everything, including the bad cafeteria food you grew up on.
To ignore the natural forces of change is unskillful. It's not good for the stock price but more importantly it's not good for your personal wellbeing. It's emotionally draining to bury the truth from yourself and it's an immense waste of resources to continually prop up something that should be evacuated.
It's not safer to bury your head in the sand. Call attention to the leaky roof and point out that people aren't supposed to need to add air to leaky tires every other day. And when they dismiss you, don't accept it. No one can dismiss you without your consent. Don't give it to them.
Image credit – Don McCullough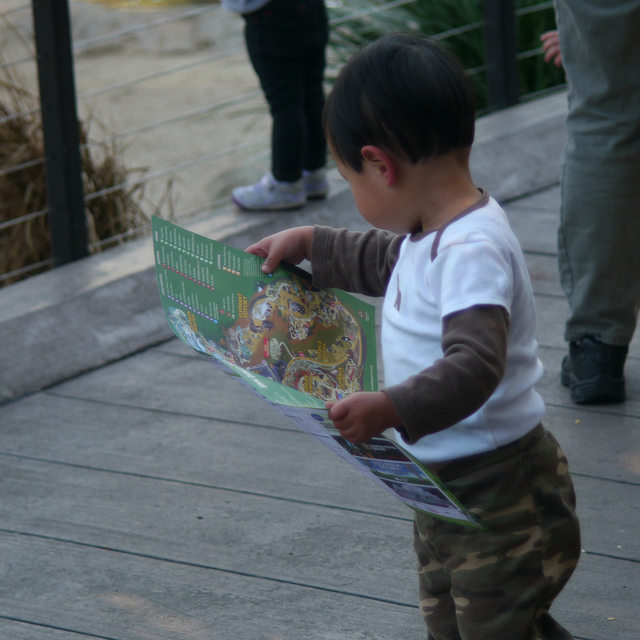 Your young talent deserves your attention.  But it's not for the sake of the young talent, it's for the survival of your company.
Your young talent understands technology far better than your senior leaders.  And they don't just know how it works, they know why people use it.  And it's not just social media.  They know how to code, they know how to prototype (I think the call it hacking, or something like that.) and they know how things fit together.  And they know what's next.  But they don't know how to get things done within your organization.
Mentoring isn't the right word.  It's a tired word without meaning, and we've demonstrated we care about it only from a compliance standpoint and not a content standpoint.  The mentorship checklist – set up regular meetings, meet infrequently without an agenda, lie it die a slow death and then declare compliance.  Nurturing is a better word, but it has connotations of taking care.  Parenting captures the essence of the work, but it doesn't fit with the language of companies.  But that may not be so bad, because the work doesn't fit with the operations companies.
In the short term it's inefficient to spend precious leadership bandwidth on young talent, but in the long run, it's the only way to go.  Just as the yardwork goes more slowly when your kids help, the next time it's a bit faster.  But the real benefit, the unquantifiable benefit, is the pure joy of spending time with irreverent, energetic, idealistic young people. Yes, there's less productivity (fewer leaves raked per hour), but that's not what it's about.   There's growth, increased capability and shared experience that will set up the next lesson.
The biggest mistake is to come up with special "mentorship projects".  Adding work for the sake of growing talent is wrong on so many levels.  Instead, help them with the work they're expected to do.  Dig in.  Help them. Contribute to their projects.  Go to their meetings.  Provide technical guidance.  Look ahead for potential problems and tell them they are looming over the horizon.  Let them make the decisions.  Let them choose the path, but run ahead and make sure they negotiate the corner.  If they're going to make it, let them scoot through without them seeing you.  If they're going to crash, grab the wheel and negotiate the corner with them.  Then, when things have calmed down, tell them why you stepped in.
Your children watch you.  They watch how you interact with your spouse; they watch how you handle stressful situations; they watch how you treat other children; they listen to what you say to them; they listen to how you say it.  And when the words disagree with the unsaid sentiment, they believe the sentiment.    Your children know you by your actions.  You are transparent to them.  They know everything about you.  They know why you do things and they know what you stand for.  And young talent is no different.
There is nothing more invigorating than a bright, young person willing to dig in and make a difference.  Their passion is priceless.  And as much as you are helping them, they are helping you.  They spark new thinking; they help you see the implicit assumptions you've left untested for too long and then naively stomp on them and give you a save-face way to revisit your old thinking.  When the toddler learns to walk, even the grandparents spring to life and spryly support them step-by-step.
Don't call it parenting, but behave like one.  Take the time to form the close relationships that transcend the generational divide.  Make it personal, because it is.  And when you have too much to do and too little time to invest in young talent, do it anyway.  Do it for them or do it for the company, but do it.
But in the end, do it for the right reason, the selfish reason – because it the best thing for you.
Image credit – mliu92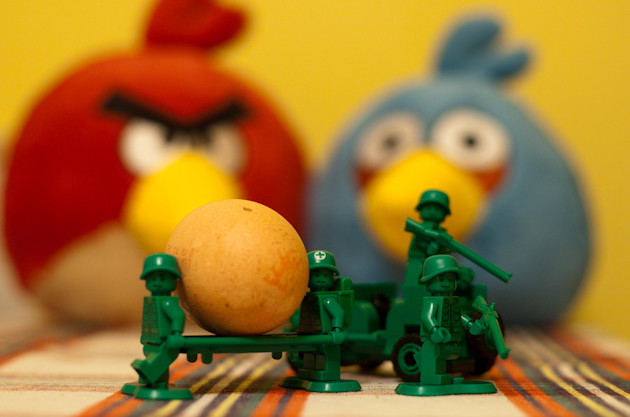 Agree or not, companies think they have to grow to survive.  (I don't believe it.)  For companies of all sizes and shapes, growth is the single most important forcing function.  Is has tidal wave power, and whether you're a surfer, sailor or power-boater, it's important to respect it.  More than that, when push comes to shove, it's the only wave in town.
Companies' recipe for growth is simple: make more, sell more. And some keep it simpler: sell more.
The best growth: sell new products or provide new services to new customers; next best: sell new to the same customers; next next best: sell more of the same to the same customers.  The last flavor is the easiest, right up until it isn't. And once it isn't, companies must come up with new things to sell.  That works for a while, until it doesn't.  Then, and only then, after exhausting all other possibilities, companies must create real newness and try to sell it to strangers.
The model works well as long as everyone in the industry follows it.  But when an up-start outsider enters the market back-to-front, the wheels fall off.  When they develop useful newness before you and sell it to your customers (new customers for them), that's not good. And that's why it's so important to start with different — right now.
To help your company do more work that's different, start with an inventory of your novelty. Novel work is work that creates difference, and that difference can be defined only in comparison with the state-of-the-art (what is, or the baseline system).  Start with a functional analysis of your state-of-the-art. Create a block diagram of your business model, your most successful product and the service that defines your brand.  Take a look at your technology and new product development projects and flag the ones that will create things that aren't on your three functional analyses.  (Improvement projects, because they improve what is, cannot be flagged as novel.)
Put all your novelty on one page and decide if you like it.  (No way around it, how you respond to the level and type of novelty in your quiver is a judgment call.) If you like what you see, keep going. If you don't, stop some improvement projects and start some projects that create useful novelty.  The stopping will not come easy.  Existing projects have momentum and people have personal attachment to them. The only thing powerful enough to stop them is the all-powerful growth objective.  If company leaders learn the existing projects won't meet the growth objective, the tidal wave will sweep away some lesser projects to make room for new ones.
There will be great internal pressure to add projects without stopping some, but that won't work.  Everyone is fully booked and can't deliver on additional projects even if you tell them to.  If you're not willing to stop projects, you're better off staying the course and waiting until you finish one before you start a project to increase your novelty score.
Novelty is good because there's more upside potential, and improvement is good because there's more certainty. One is not better than the other. You need both.
In the end, you're going to have to judge if you're happy with what you've got.  That's a difficult task that no one can make easier for you.  But it is possible to use your judgment better.  If you can clearly call out what's novel and what's not, you're on your way.
Image credit – s3aphotography (image cropped)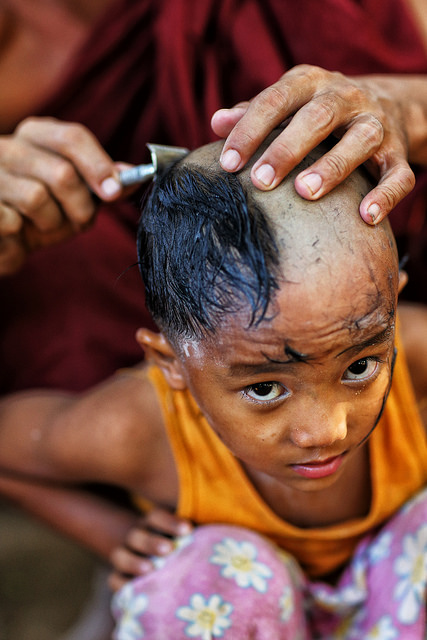 Our unhealthy fascination with ever-increasing shareholder value has officially gone too far.  In some companies dishonesty is now more culturally acceptable than missing the numbers. (Unless, of course, you get caught. Then, it's time for apologies.)  The sacrosanct mission statement can't save us.  Even the most noble can be stomped dead by the dirty boots of profitability.
Though, legally, companies can self-regulate, practically, they cannot.  There's nothing to balance the one-sided, hedonistic pursuit of profitability.  What's needed is a counterbalancing mechanism of equal and opposite force.  What's needed is a new role that is missing from today's org chart and does not have a name.
Ombudsman isn't the right word, but part of it is right – the part that investigates.  But the tense is wrong – the ombudsman has after-the-fact responsibility.  The ombudsman gets to work after the bad deed is done.  And another weakness – ombudsman don't have equal-and-opposite power of the C-suite profitability monsters. But most important, and what can be built on, is the independent nature of the ombudsman.
Maybe it's a proactive ombudsman with authority on par with the Board of Directors.  And maybe their independence should be similar to a Supreme Court justice.  But that's not enough.  This role requires hulk-like strength to smash through the organizational obfuscation fueled by incentive compensation and x-ray vision to see through the magical cloaking power of financial shenanigans.  But there's more. The role requires a deep understanding of complex adaptive systems (people systems), technology, patents and regulatory compliance; the nose of an experienced bloodhound to sniff out the foul; and the jaws of a pit bull that clamp down and don't let go.
Ombudsman is more wrong than right.  I think liability is better. Liability, as a word, has teeth.  It sounds like it could jeopardize profitability, which gives it importance.  And everyone knows liability is supposed to be avoided, so they'd expect the work to be proactive.  And since liability can mean just about anything, it could provide the much needed latitude to follow the scent wherever it takes.  Chief Liability Officer (CLO) has a nice ring to it.
[The Chief Do-The-Right-Thing Officer is probably the best name, but its acronym is too long.]
But the Chief Liability Officer (CLO) must be different than the Chief Innovation Officer (CIO), who has all the responsibility to do innovation with none of the authority to get it done.  The CLO must have a gavel as loud as the Chief Justice's, but the CLO does not wear the glasses of a lawyer.  The CLO wears the saffron robes of morality and ethics.
Is Chief Liability Officer the right name?  I don't know. Does the CLO report to the CEO or the Board of Directors?  Don't know.  How does the CLO become a natural part of how we do business?  I don't know that either.
But what I do know, it's time to have those discussions.
Image credit – Dietmar Temps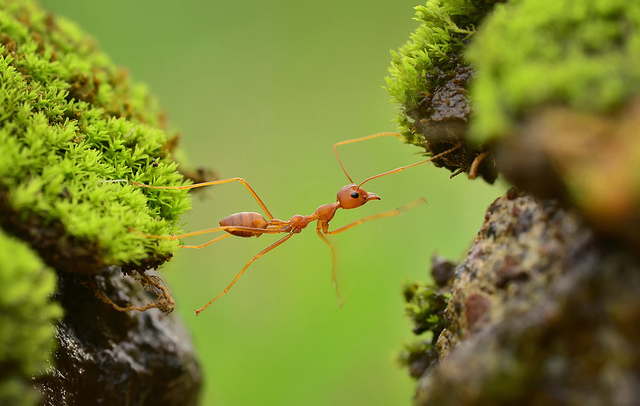 The first question is usually – What's the best practice? And the second question is – Why aren't you using it?  In the done-it-before domain this makes sense.  Best practices are best when inputs are tightly controlled, process steps are narrowly defined, and the desired output is known and can be formally defined.
Industry loves best practice because they are so productive.  Like the printing press, best practices are highly effective when it's time to print the same pages over and over.  It worked here, so do it there. And there. And there. Use the same typeface and crank it out – page by page.  It's like printing money.
Best practices are best utilized in the manufacturing domain, until they're not.  Which best practice should be used? Can it be used as-is, or must it change? And, if a best practice is changed, which version is best? Even in the tightly controlled domain of manufacturing, it's tricky to effectively use best practices. (Maybe what's needed is a best practice for using best practices.)
Best practices can be good when there's strong commonality with previous work, but when the work is purposefully different (think creativity and innovation), all bets are off.  But that doesn't stop the powerful pull of productivity from jamming round best practices into square holes. In the domain of different, everything's different – the line of customer goodness, the underpinning technology and the processes to make it, sell it, and service it.  By definition, the shape of a best practice does not fit work that has yet to be done for the first time.
What's needed is a flexible practice that can handle the variability, volatility, and uncertainty of creativity/innovation. My favorite is called – Try It.  It's a simple process (just one step), but it's a good one. The hard part is deciding what to try.  Here are some ways to decide.
No-to-yes. Define the range of inputs for the existing products and try something outside those limits.
Less-with-far-less. Reduce the performance (yes, less performance) of the very thing that makes your product successful and try adolescent technologies with a radically lower cost structures.  When successful, sell to new customers.
Lines of customer goodness.  Define the primary line of customer goodness of your most successful product and try things that advance different lines. When you succeed, change all your marketing documents and sales tools, reeducate your sales force, and sell the new value to new customers.
Compete with no one. Define a fundamental constraint that blocks all products in your industry, try new ideas that compromise everything sacred to free up novel design space and break the constraint. Then, sell new products into the new market you just created.
IBE (Innovation Burst Event). Everything starts with a business objective.
There is no best way to implement the Try It process, other than, of course, to try it.
Image credit — Alland Dharmawan.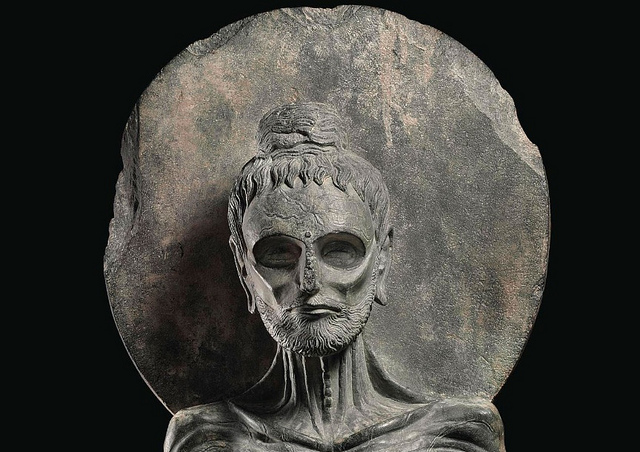 People have a natural bias toward doing what was done last time.  The behavior is the result of untold generations that evolved to serve a single objective – to survive.  Survival is about holding onto what is – protecting the family, providing food and waking up the next morning.  In survival mode any energy spent on activities even partially unrelated to food, water and shelter is wasted energy.  Any deviation from the worn path creates newness and uncertainty which causes adrenaline to flow and increases caloric burn rate.  In survival mode the opportunity cost of those extra calories is larger than the potential benefit of a new experience.
Today, calories are readily available for most and survival is no longer the objective, yet the bias persists.  Today, the bias is not driven by a culture of survivability.  It's driven by a culture of accountability.  Accountability forces its own singular focus – make the numbers – and, like survivability, tightly links the consequences of mistakes and shortcomings to the individual.  Spend your calories any way you want just don't miss the numbers.
In a culture of accountability there is no time to rest and recharge.  Like the predator that never sleeps, metrics continually keep a hungry eye on the human prey.  And like with food and water, any deviation from the worn path of increased throughput and profit is unsafe behavior.
But when the watering hole dries up and the fruit has been picked from the trees, the worn path isn't the safest path.  Frantic foraging is the only real option, but it's not much safer and certainly no way to go through life.   Paradoxically, a culture of accountability, with its intent of reducing the risk of missing the numbers can create far more dangerous failure modes.  Where over fishing depletes the fish population and over farming makes for a dust bowl, over reliance on what worked last time can create failure modes that jeopardize survival.
To break the bias and help people do new things, measure new things and talk about new things.  Start the next meeting with a review of what's different.  The team will feel energized.  And after the discussion, adjourn the meeting because everything else is the same.  At the next status meeting, talk only about the surprising insights.  With the next email, send praise about the new learning.  At team meetings, acknowledge the inherent uncertainty of doing new things and praise it over the potentially catastrophic consequences of over extending the tried-and-true.  And for metrics, stop measuring outcomes.
Image credit — Applied Nomadology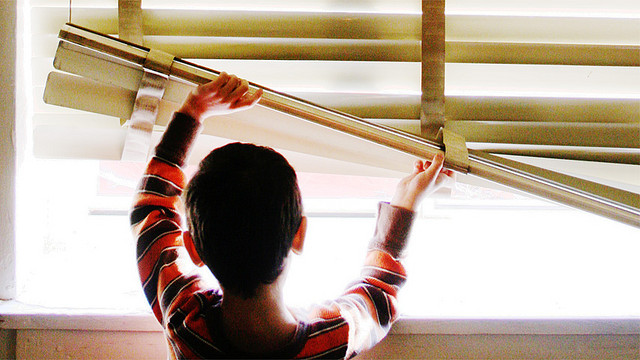 Things are no longer predictable, and it's time to start behaving that way.
In the olden days (the early 2000s) the pace of change was slow enough that for most the next big thing was the same old thing, just twisted and massaged to look like the next big thing.  But that's not the case today.  Today's pace is exponential, and it's time to behave that way.  The next big thing has yet to be imagined, but with unimaginable computing power, smart phones, sensors on everything and a couple billion new innovators joining the web, it should be available on Alibaba and Amazon a week from next Thursday.  And in three weeks, you'll be able to buy a 3D printer for $199 and go into business making the next big thing out of your garage.  Or, you can grasp tightly onto your success and ride it into the ground.
To move things forward, the first thing to do is to blow up the strategic planning process and sweep the pieces into the trash bin of a bygone era.  And, the next thing to do is make sure the scythe of continuous improvement  is busy cutting waste out of the manufacturing process so it cannot be misapplied to the process of re-imagining the strategic planning process.  (Contrary to believe, fundamental problems of ineffectiveness cannot be solved with waste reduction.)
First, the process must be renamed.  I'm not sure what to call it, but I am sure it should not have "planning" in the name – the rate of change is too steep for planning.  "Strategic  adapting" is a better name, but the actual behavior is more akin to probe, sense, respond.   The logical question then – what to probe?
[First, for the risk minimization community, probing is not looking back at the problems of the past and mitigating risks that no longer apply.]
Probing is forward looking, and it's most valuable to probe (purposefully investigate) fertile territory.  And the most fertile ground is defined by your success.  Here's why.  Though the future cannot be predicted, what can be predicted is your most profitable business will attract the most attention from the billion, or so, new innovators looking to disrupt things.  They will probe your business model and take it apart piece-by-piece, so that's exactly what you must do.  You must probe-sense-respond until you obsolete your best work.  If that's uncomfortable, it should be.  What should be more uncomfortable is the certainty that your cash cow will be dismantled.   If someone will do it, it might as well be you that does it on your own terms.
Over the next year the most important work you can do is to create the new technology that will cause your most profitable business to collapse under its own weight.  It doesn't matter what you call it – strategic planning, strategic adapting, securing the future profitability of the company – what matters is you do it.
Today's biggest risk is our blindness to the immense risk of keeping things as they are.  Everything changes, everything's impermanent – especially the things that create huge profits.  Your most profitable businesses are magnates to the iron filings of disruption.  And it's best to behave that way.
Image credit – woodleywonderworks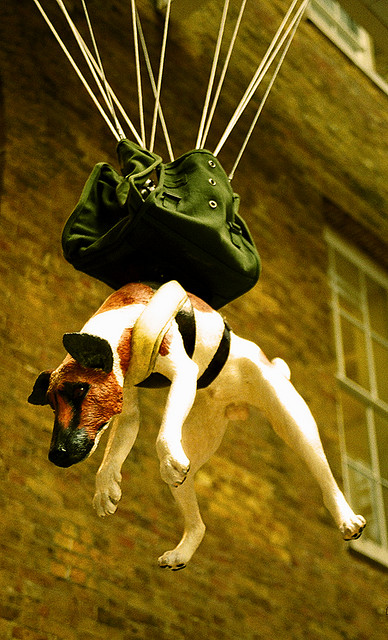 Innovation creates things that are novel, useful and successful.  Something that's novel is something that's different, and something that's different creates uncertainty.  And, as we know, uncertainty is the enemy of all things sacred.
Lean and Six Sigma have been so successful that the manufacturing analogy has created a generation that expects all things to be predictable, controllable and repeatable.  Above all else, this generation values certainty.  Make the numbers; reduce variability; reduce waste; do it on time  – all mantras of the manufacturing analogy, all advocates of predictability and all enemies of uncertainty.
With the manufacturing analogy, a culture of accountability is the natural end game (especially when it comes to outcomes), but what most don't understand is a culture that values accountability of outcomes is a culture that cannot tolerate uncertainty.  And what fewer understand is a culture intolerant of uncertainty is a culture intolerant of innovation.
By definition, innovation and uncertainty are a matched pair – you can't have one without the other.  You can have both or neither – that's the rule.  And though we usually use the word "risk" rather than "uncertainty", risk is a result of uncertainty and uncertainty is the fundamental.
When a product is launched and it's poorly received, it's likely due to an untested value proposition. And the reason the value proposition went untested is uncertainty, uncertainty around the negative consequences of challenging authority.  Someone on high decreed the value proposition was real and the organization, based on how leadership responded in the past, did not challenge the decree because the last person who challenged authority was fired, demoted or ostracized.
When the new product is 3% better than the last one, again, the enemy is uncertainty.  This time it's either uncertainty around what the customer will value or uncertainty around the ability to execute on technology work.  The organization cannot tolerate the risk (uncertainty), so it does what it did last time.
When the new product has more new features and functions than it has a right to, intolerance to uncertainty is the root cause.  This time it's uncertainty around the negative consequences of prioritizing one feature over another.  Said another way, it's about uncertainty (and the resulting fear) around using judgement.
These three scenarios are reward looking, as the uncertainty has already negatively impacted the innovation work.  To mitigate the negative impacts on innovation, uncertainty must be part of the equation from the outset.
When it's time for you to call for more innovation, it's also the time to acknowledge you want more uncertainty.  And it's not enough to say you'll tolerate more uncertainty because that takes you off the hook and puts it all on the innovators.  You must tell the company you expect more uncertainty.  This is important because the innovators won't limit their work by an unnaturally low uncertainty threshold, rather they'll do the work demanded by the hyper-aggressive growth goals.
And when you ask for more uncertainty, it's time to explicitly tell people you expect them to use their judgment more freely and more frequently.  With uncertainty there is no best practice, but there is best judgment.  And when your best people use their best judgement, uncertainty is navigated in the most effective way.
But, really, if you ask for more uncertainty you won't get it. The level of uncertainty in the trenches is set by your risk disposition.  People in your company know, based on leadership's actions – what's rewarded and what's punished – the company's risk disposition and it governs their actions. If you take the pulse of your portfolio of technology projects you will see your risk disposition.  The thing to remember is your risk disposition is the boss and the level of innovation is subservient.
When the CEO demands you change the innovation work for the better, politely suggest a plan to change the company's risk disposition.  And when the CEO asks how to do that, politely suggest a visit to Jim McCormick's website.
Image credit – Suzanne Gerber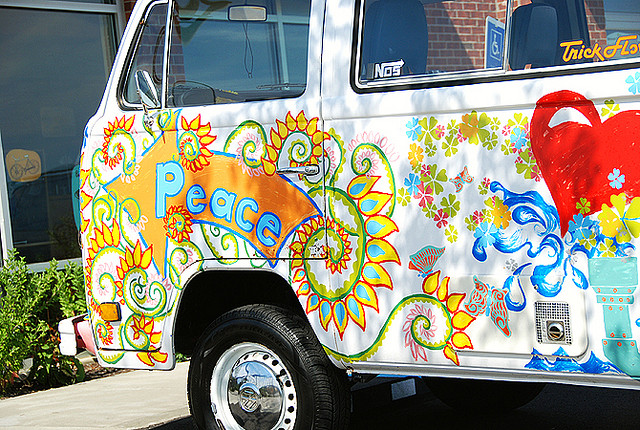 Today's commercial environment is fierce.  All companies have aggressive growth objectives that must be achieved at all costs.  But there's a problem – within any industry, when the growth goals are summed across competitors, there are simply too few customers to support everyone's growth goals.  Said another way, there are too many competitors trying to eat the same pie.  In most industries it's fierce hand-to-hand combat for single-point market share gains, and it's a zero sum game – my gain comes at your loss.   Companies surge against each other and bloody skirmishes break out over small slivers of the same pie.
The apex of this glorious battle is reached when companies no longer have points of differentiation and resort to competing on price.  This is akin to attrition warfare where heavy casualties are taken on both sides until the loser closes its doors and the winner emerges victorious and emaciated.  This race to the bottom can only end one way – badly for everyone.
Trench warfare is no way for a company to succeed, and it's time for a better way.  Instead of competing head-to-head, it's time to compete with no one.
To start, define the operating envelope (range of inputs and outputs) for all the products in the market of interest.  Once defined, this operating envelope is off limits and the new product must operate outside the established design space.  By definition, because the new product will operate with input conditions that no one else's can and generate outputs no one else can, the product will compete with no one.
In a no-to-yes way, where everyone's product says no, yours is reinvented to say yes.  You sell to customers no one else can; you sell into applications no one else can; you sell functions no one else can.  And in a wicked googly way, you say no to functions that no one else would dare.  You define the boundary and operate outside it like no one else can.
Competing against no one is a great place to be – it's as good as trench warfare is bad – but no one goes there.  It's straightforward to define the operating windows of products, and, once define it's straightforward to get the engineers to design outside the window.  The hard part is the market/customer part.  For products that operate outside the conventional window, the sales figures are the lowest they can be (zero) and there are just as many customers (none).  This generates extreme stress within the organization.  The knee-jerk reaction is to assign the wrong root cause to the non-existent sales.  The mistake – "No one sells products like that today, so there's no market there."  The truth – "No one sells products like that today because no one on the planet makes a product like that today."
Once that Gordian knot is unwound, it's time for the marketing community to put their careers on the line.  It's time to push the organization toward the scary abyss of what could be very large new market, a market where the only competition would be no one.  And this is the real hard part – balancing the risk of a non-existent market with the reward of a whole new market which you'd call your own.
If slugging it out with tenacious competitors is getting old, maybe it's time to compete with no one.  It's a different battle with different rules.  With the old slug-it-out war of attrition, there's certainty in how things will go – it's certain the herd will be thinned and it's certain there'll be heavy casualties on all fronts.  With new compete-with-no-one there's uncertainty at every turn, and excitement. It's a conflict governed by flexibility, adaptability, maneuverability and rapid learning.  Small teams work in a loosely coordinated way to test and probe through customer-technology learning loops using rough prototypes and good judgement.
It's not practical to stop altogether with the traditional market share campaign – it pays the bills – but it is practical to make small bets on smart people who believe new markets are out there.  If you're lucky enough to have folks willing to put their careers on the line, competing with no one is a great way to create new markets and secure growth for future generations.
Image credit – mae noelle