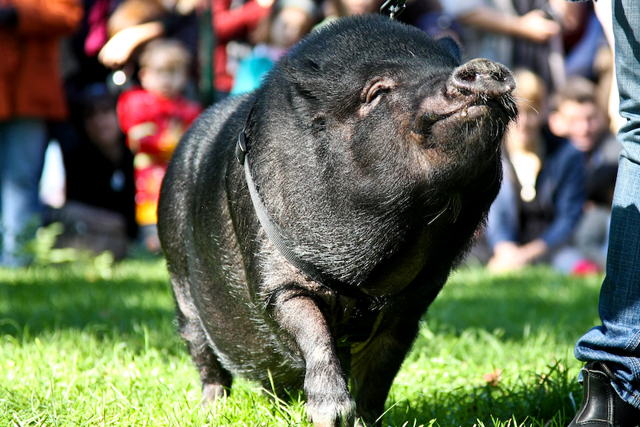 When the mainstream products become tired, there's incentive to replace it, but while sales are good there's no compelling reason to obsolete your best work.  Things that matter start from things that no longer matter.
The gestation period for a novel idea to transition to viable technology then to a winning product and the processes to bring it market is longer than anyone wants to admit.  If you haven't done it before it takes twice as long as you think and three times longer than you want.  If you stomp on the accelerator once there's consensus you should, you waited too long.
There's a simple way to tell it's time to accelerate. When the status quo sets the cruise control to "coast", it's time.  When new there's no time to work on new concepts, that's coasting.  When ROI analyses are required for most everything, that's coasting.  When forward-looking work is cut and cost reduction work is accelerated, that's a sure sign of coasting.
As soon as you recognize coasting, it's time to circle the wagons and create an acceleration plan. It's not across-the-board acceleration, nor is it founded on people working harder or taking on more projects.  The plan starts with a business objective and a commitment to add resources to speed things up.  If the plan isn't tied tightly to an important business objective it will miss the mark, and if incremental resources are not applied to the work, it won't accelerate.
Here's a rule – if projects and resources don't change, you haven't changed anything.
When you can feel the low pressure system in your body and can smell the storm brewing over the horizon, you have an obligation to do something about it.  But moving resources and starting projects at the expense of stopping others is emotionally charged work, and the successful organization will reject these changes at every turn.  And everyone will think there's no need to change, but they'll be wrong.
It's will be tough going, but your instincts are good and intuition is on-the-mark – there is a storm brewing over the horizon. Push through the discomfort, push through the fear, push through the self-doubt.
It's time to believe in yourself.  It's the only thing powerful enough to make a difference.
Image credit – Chris Kim