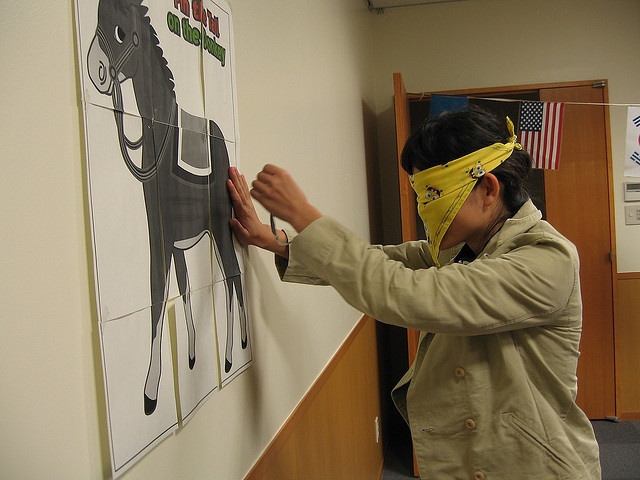 Planning is important work, but it's non-value added work. Short and sweet – planning is waste.
Lean has taught us waste should be reduced, and the best way to reduce waste from planning is to spend less time planning. (I feel silly writing that.) Lean has taught us to reduce batch size, and the best way to reduce massive batch size of the annual planning marathon is to break it into smaller sessions. (I feel silly writing that too.)
Unreasonable time constraints increase creativity. To create next year's plan, allocate just one for the whole thing. (Use a countdown timer.) And, because batch size must be reduced, repeat the process monthly. Twelve hours of the most productive planning ever, and countless planning hours converted into value added work.
Defining the future state and closing the gap is not the way to go. The way to go is to define the current state (where you are today) and define how to move forward. Use these two simple rules to guide you:
Do more of what worked.
Do less of what didn't.
Here's an example process:
The constraint – no new hires. (It's most likely the case, so start there.)
Make a list of all the projects you're working on. Decide which to stop right now (the STOP projects) and which you'll finish by the end of the month (the COMPLETED projects). The remaining projects are the CONTINUE projects, and, since they're aptly named, you should continue them next month. Then, count the number of STOP and COMPLETED projects – that's the number of START projects you can start next month.
If the sum of STOP and COMPLETED is zero, ask if you can hire anyone this month. If the answer is no, see you next month.
If the sum is one, figure out what worked well, figure out how to build on it, and define the START project. Resources for the START project should be the same as the STOP or COMPLETED project.
If the sum is two, repeat.
Now ask if you can hire anyone this month. If the answer is no, you're done. If the answer is yes, define how many you can hire.
With your number in hand, and building on what worked well, figure out the right START project. Resources must be limited by the number of new hires, and the project can't start until the new hire is hired. (I feel silly writing that, but it must be written.) Or, if a START project can't be started, use the new resource to pile on to an important CONTINUE project.
You're done for the month, so send your updated plan to your boss and get back to work.
Next month, repeat.
The process will evolve nicely since you'll refine it twelve times per year.
Ultimately, planning comes down to using your judgment to choose the next project based on the resources you're given. The annual planning process is truly that simple, it's just doesn't look that way because it's spread over so many months. So, if the company tells its leaders how many resources they have, and trusts them to use good judgment, yearly planning can be accomplished in twelve hours per year (literally). And since the plan is updated monthly, there's no opportunity for emergency re-planning, and it will always be in line with reality.
Less waste and improved quality – isn't that what lean taught us?