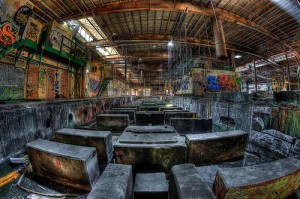 What if it was cool to make stuff? What if we advertised manufacturing's coolness like we advertise beer and cigarettes? Who would be the celebrity spokesman?
What if we took as much pride in university manufacturing programs as with their football programs? What if great manufacturing programs were as profitable as great football programs? What if fans jammed college stadiums every Saturday to cheer manufacturing competitions? What if they were televised like football games? Who would host the pre-game show?
What if manufacturing was valued like professional sports? The World Series of Manufacturing, The Super Bowl of Manufacturing, The World Cup of Manufacturing? Who would do color commentary?
What if manufacturing thought leaders were celebrated like sports legends? What would kids want to be when they grew up? Whose face would be on the cereal boxes?
What if government understood the importance of manufacturing? Who would lead the charge?
10 Responses to "What if manufacturing mattered?"