Systematic DFMA Deployment – How To Implement for Increased Profits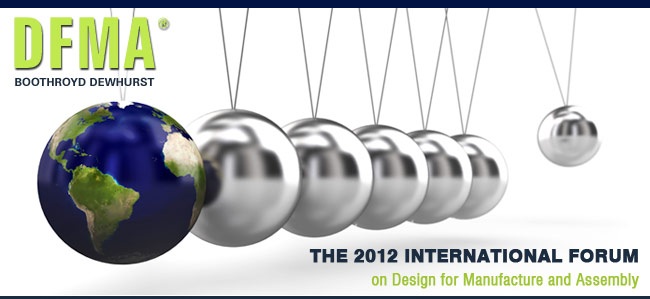 I am running a half-day workshop on June 13 in Providence, RI.  The workshop is part of the 2012 International Forum on Design for Manufacturing and Assembly.  I will focus on how to increase profits and incorporate DFMA into your product development process.
The conference (June 11-13) is the yearly gathering of the world's DFMA experts.  It is THE place to learn about DFMA and see examples and results from leading companies.
(I am also presenting a paper at the conference – Conference Program).
I urge the product development community to attend.
I hope to finally meet you in person.
5 Responses to "Upcoming Workshop on Systematic DFMA Deployment – June 2012"