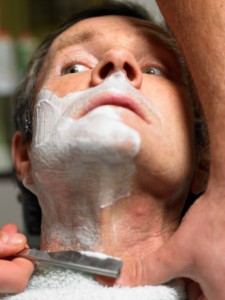 Great coaches invest. They're all-in. It's that simple. They know what you need and give it you. No need to ask. (And that's best because often you don't want it.) Great coaching is like medicine – tastes like crap and three years later you feel better.
Great coaches are grounded in the reality of doing. They believe in sweat, struggle, and pain. They're all about doing.
Great coaches don't give options when options are not best. Sure, they know there are options, but they know they're not for you. Great coaches take control of your best interests until you're ready. One day at high school track practice my coach told me I was the anchor leg for the mile relay. (I didn't know I was on the ballot.) He looked me in the eye and said – "There's only one rule to running last – don't let anyone pass you." For the remaining three years of my career I never did.
Great coaches coach everyone differently. Sure they work within their framework, but the coaching is designed to fit you, not them.
Great coaches push down hard to get you to stand taller. At baseball practice one hot summer afternoon (I was sixteen) my coach had us run repeatedly on and off the field to make sure we did it right. (He believed in practicing all facets of the game.) For the first five times, or so, I ran. Most jogged, but I ran. (I always hustled.) But, on the next one I jogged. Loudly, forcefully, angrily, in front of everyone, he said, "What the hell is going on? We've been playing like crap lately and now our best play is jogging off the field. What the hell is going on? We're going to do it again because he jogged." He gave me what I needed – his medicine fit and I stood taller. (Over our six years together that was the only time he yelled about my behavior.)
Great coaches are great because they always tell the truth. Great coaches are great because they invest.