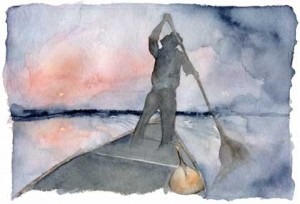 Companies (and countries) are slowly learning that moving manufacturing to low cost countries is a big mistake, a mistake of economy-busting proportion. (More costly than any war.) With labor costs at 10% of product cost, saving 20% on labor yields a staggering 2% cost savings. 2%. Say that out loud. 2%. Are you kidding me? 2%? Really? Moving machines all over the planet for 2%? What about cost increases from longer supply chains, poor quality, and loss of control? Move manufacturing to a country with low cost labor? Are you kidding me? Who came up with that idea? Certainly not a knowledgeable manufacturing person. Don't chase low cost labor, design it out.
(I feel silly writing this. This is so basic.  Blocking-and-tackling. Design 101. But we've lost our way, so I will write.)
Use Design for Assembly (DFA) and Design for Manufacturing (DFM) to design out 25-50% of the labor time and make product where you have control. The end. Do it. Do it now. But do it for the right reasons – throughput, and quality.  (And there's that little thing about radical material cost reduction which yield cost savings of 20+%, but that's for another time).
The real benefit of labor reduction is not dollars, it's time. Less time, more throughput. Half the labor time, double the throughput. One factory performs like two. Bring it back. Fill your factories. Repeat the mantra and you'll bring it back:
Half the labor and one factory performs like two.
QC stands for Quality Control. No control, no quality. Ever try to control things from 10 time zones in the past? It does not work. It has not worked. Bring it back. Bring back your manufacturing to improve quality. Your brand will thank you. Put the C back in QC – bring it back.
Forward this to your highest level Design Leaders. Tell them they can turn things around; tell them they're the only ones who can pull it off; tell them we need; tell them we're counting on them; tell them we'll help; tell them to bring it back.
4 Responses to "Bring It Back"