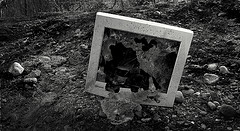 Warranty cost: not a glamorous subject, but an important one.  It's a great surrogate for what your customers experience.  Some companies try to reduce warranty costs by trimming their warranty policies — reducing costs but offering customers less.  Bad idea, kind of like increasing insurance deductibles and co-pays.  Warranty cost is best reduced by increasing product robustness — how well it functions over a wide range of inputs (or uses).
Here's a link to Assembly Magazines' Assembly Summit which will be held in Clearwater  Beach Florida on October 18-20, where I'll present on warranty cost reduction of 75%.
Assembly Magazine's Assembly Summit — How we radically reduce warranty cost (Oct. 19 at 2:00).
For a preview, take a look at this short video on warranty reduction.  The mindset — reduce warranty cost and design out product cost AT THE SAME TIME.  AT THE SAME TIME.