Posts Tagged 'free pdf of my book'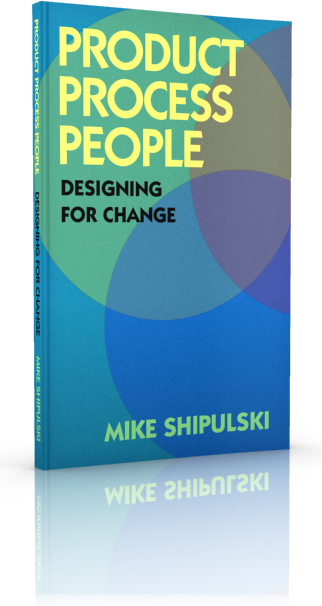 Today is a celebration – four years of Shipulski On Design!
To celebrate, I'm introducing my new book — Product Process People – Designing for Change.
And as a gift, I'm offering for free (pdf format) to my subscribers. If you're a subscriber, click  below to download the pdf.  If you're not a subscriber and you want the book, simply subscribe to my blog (see the box on the right) and download the pdf. (It's the honor system.)
 Download it, read it, and share it with all your friends. (They don't have to subscribe because you do.)
I hope the book helps you have a meaningful discussion about the future.
And for me, to help spread the message, if you download it please share it.
Thanks for reading, and I look forward to a great year 5.
Mike