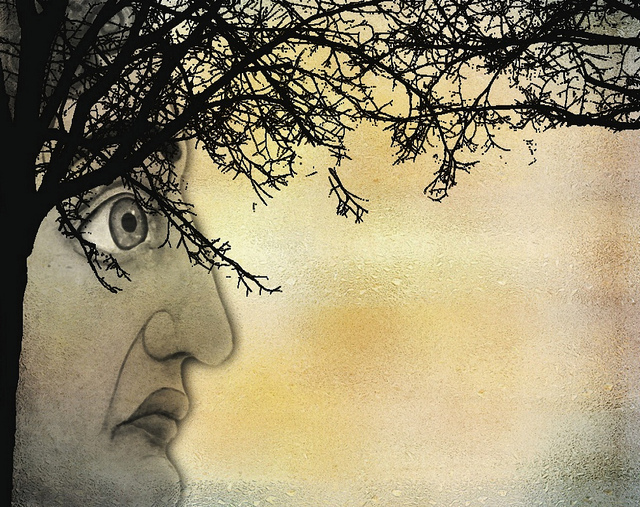 By definition, when the work is new there is uncertainty.  And uncertainty can be stressful. But, instead of getting yourself all bound up, accept it.  More than that, relish in it.  Wear it as a badge of honor.  Not everyone gets the chance to work on something new – only the best do.  And, because you've been asked to do work with a strong tenor of uncertainty, someone thinks you're the best.
But uncertainty is an unknown quantity, and our systems have been designed to reject it, not swim in it.  When companies want to get serious they drive toward a culture of accountability and the new work gets the back seat.  Accountability is mis-mapped to predictability, successful results and on time delivery.  Accountability, as we've mapped it, is the mortal enemy of new work.  When you're working on a project with a strong element of uncertainty, the only certainty is the task you have in front of you.  There's no certainty on how the task will turn out, rather, there's only the simple certainty of the task.
With work with low uncertainty there are three year plans, launch timelines and predictable sales figures. Task one is well-defined and there's a linear flow of standard work right behind it – task two through twenty-two are dialed in. But when working with uncertainty, the task at hand is all there is.  You don't know the next task.  When someone asks what's next the only thing you can say is "it depends."  And that's difficult in a culture of traditional accountability.
An "it depends" Gannt chart is an oxymoron, but with uncertainty step two is defined by step one.  If A, then B.  But if the wheels fall off, I'm not sure what we'll do next.  The only thing worse than an "it depends" Gantt chart is an "I'm not sure" Gannt chart.  But with uncertainty, you can be sure you won't be sure.  With uncertainty, traditional project planning goes out the window, and "it depends" project planning is the only way.
With uncertainty, traditional project planning is replaced by a clear distillation of the problem that must be solved.  Instead of a set of well-defined tasks, ask for a block diagram that defines the problem that must be solved.  And when there's clarity and agreement on the problem that must be solved, the supporting tasks can be well-defined.  Step one – make a prototype like this and test it like that. Step two – it depends on how step one turns out.  If it goes like this then we'll do that.  If it does that, we'll do the other.  And if it does neither, we're not sure what we'll do.  You don't have to like it, but that's the way it is.
With uncertainty, the project plan isn't the most important thing.  What's most important is relentless effort to define the system as it is.  Here's what the system is doing, here's how we'd like it to behave and, based on our mechanism-based theory, here's the prototype we're going to build and here's how we're going to test it.  What are we going to do next?  It depends.
What's next? It depends. What resources do you need? It depends. When will you be done? It depends.
Innovation is, by definition, work that is new.  And, innovation, by definition, is uncertain.  And that's why with innovation, it depends.  And that's why innovation is difficult.
And that's why you've got to choose wisely when you choose the people that do your innovation work.
Image credit – Sara Biljana Gaon (off)