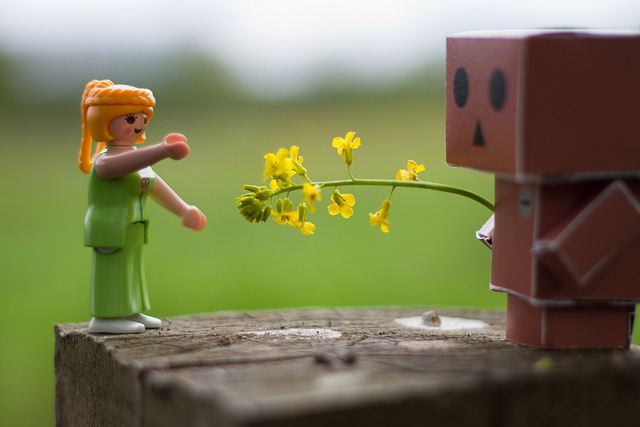 "It's a fact." is a powerful statement.  It's far stronger than a simple description of what happened.  It doesn't stop at describing a sequence of events that occurred in the past, rather it tacks on an implication of what to think about those events.  When "it's a fact" there's objective evidence to justify one way of thinking over another.  No one can deny what happened, no one can deny there's only one way to see things and no one can deny there's only one way to think.  When it's a fact, it's indisputable.
Facts aren't indisputable, they're contextual.  Even when an event happens right in front of two people, they don't see it the same way.  There are actually two events that occurred – one for each viewer.  Two viewers, two viewing angles, two contexts, two facts.  Right at the birth of the event there are multiple interpretations of what happened.  Everyone has their own indisputable fact, and then, as time passes, the indisputables diverge.
On their own there's no problem with multiple diverging paths of indisputable facts.  The problem arises when we use indisputable facts of the past to predict the future.  Cause and effect are not transferrable from one context to another, even if based on indisputable facts.  The physics of the past (in the true sense of physics) are the same as the physics of today, but the emotional, political, organizational and cultural physics are different.   And these differences make for different contexts.   When the governing dynamics of the past are assumed to be applicable today, it's easy to assume the indisputable facts of today are the same as yesterday.  Our static view of the world is the underlying problem, and it's an invisible problem.
We don't naturally question if the context is different.  Mostly, we assume contexts are the same and mostly we're blind to those assumptions.  What if we went the other way and assumed contexts are always different?  What would it feel like to live in a culture that always questions the context around the facts?  Maybe it would be healthy to justify why the learning from one situation applies to another.
As the pace of change accelerates, it's more likely today's context is different and yesterday's no longer applies.  Whether we want to or not, we'll have to get better at letting go of indisputable facts.  Instead of assuming things are the same, it's time to look for what's different.
Image credit — Joris Leermakers